Summer is here and what better way to celebrate than with this delicious frozen margaritas recipe?! You don't need a fancy machine for this classic cocktail, just a handful of ingredients, a high powered blender and welcome to Margaritaville!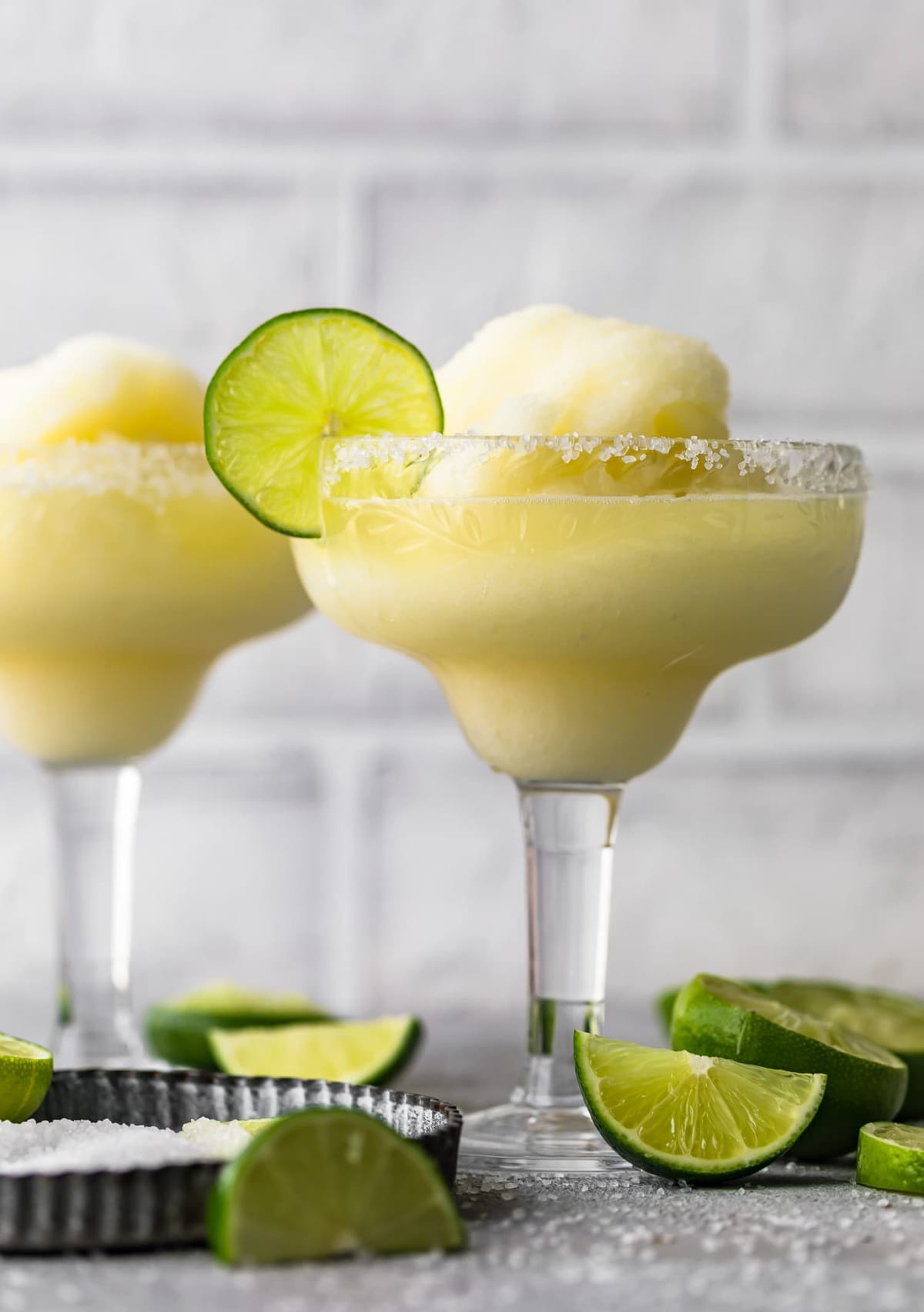 Best Frozen Margaritas Recipe
You really can't go wrong with a classic margarita, and when they are frozen, they are so much better! This is a real summer time indulgence, and quite honestly the best marg recipe out there!
You guys KNOW I love a good margarita recipe, and my life wouldn't be complete without frozen lime margaritas. There's no better way to relax, toast with the girlfriends, or celebrate a date night than a cool, frozen margarita.
How to make this Frozen Margarita Recipe
You can jump to the recipe card for full ingredients & instructions!
It really couldn't be easier to make this classic Mexican cocktail!
Place first four ingredients in a high powered blender and add 2 cups ice. Blend until smooth. Add more ice if necessary. Enjoy!
See, anyone can do it! It can be date night at home every single night of the year.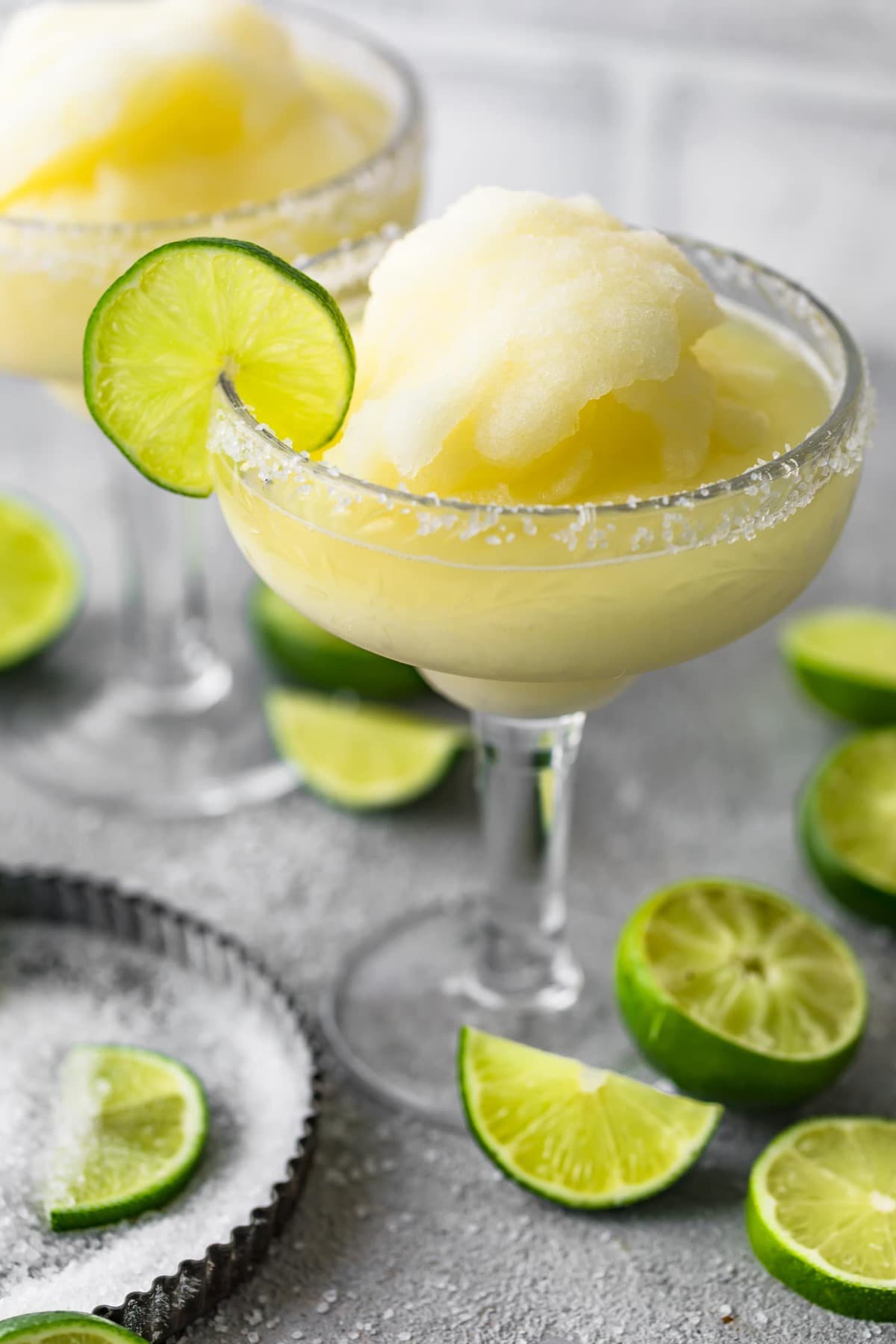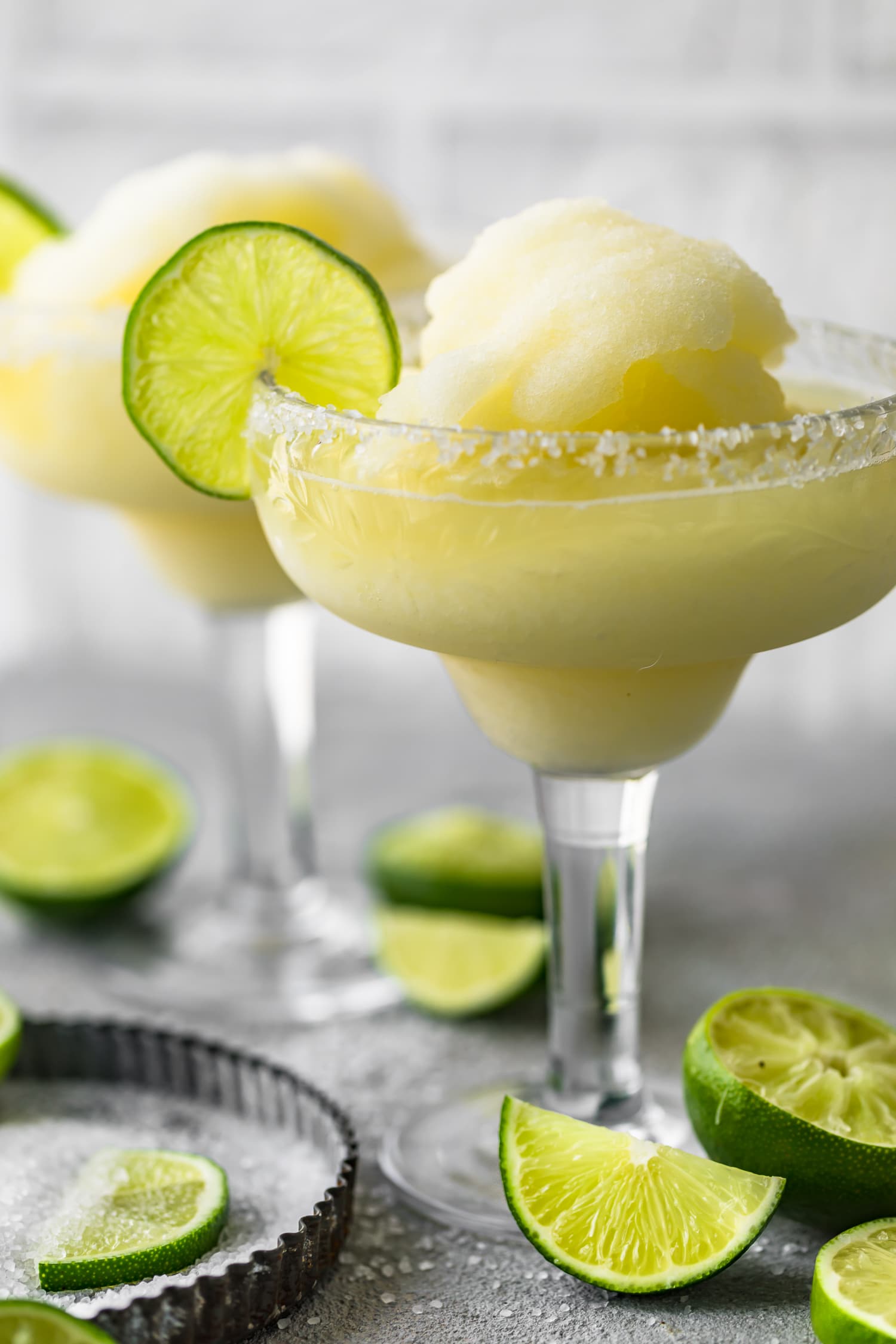 Easy Frozen Margarita Recipe
As you can see, it's so easy to make a frozen margarita at home! They are real treat and are sure to impress your guests! J
ust a handful of simple ingredients and five minutes and you will have a zingy and flavorful cocktail.
How to garnish a frozen margarita
When it comes to garnish, I like to keep it classic and simple with this cocktail. A salt rim and a slice of lime is really all you need. Don't use table salt to rim the glass, it's too strong, instead use a kosher or flaky sea salt.
If you aren't a fan of the salty hit you get from the rim you can omit it or try a lightly sugared rim instead.
I also love to shake things up by doing a mix of salt + chili powder for a fun and spicy take on these classic frozen margaritas! A little goes a long way, and is so tasty!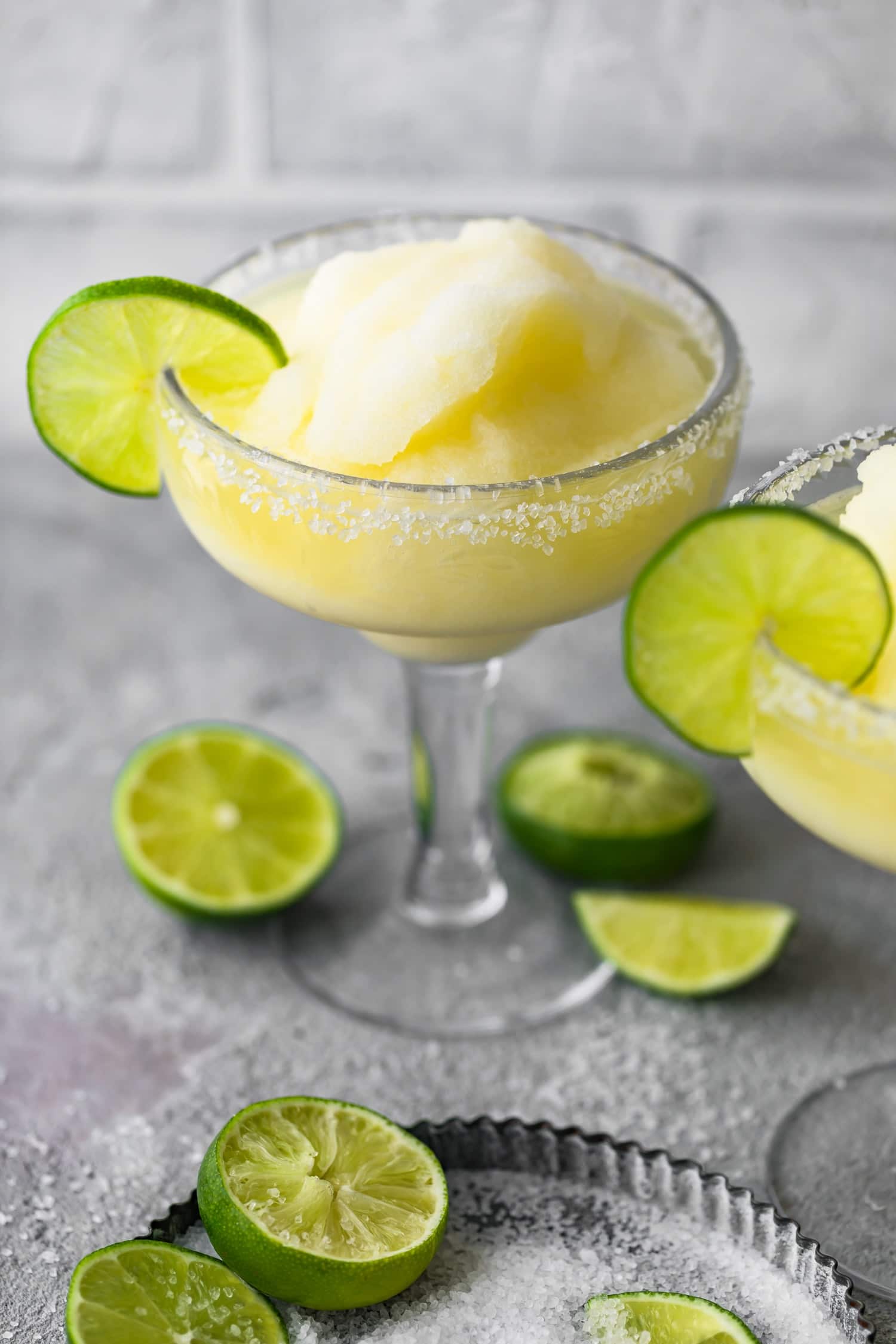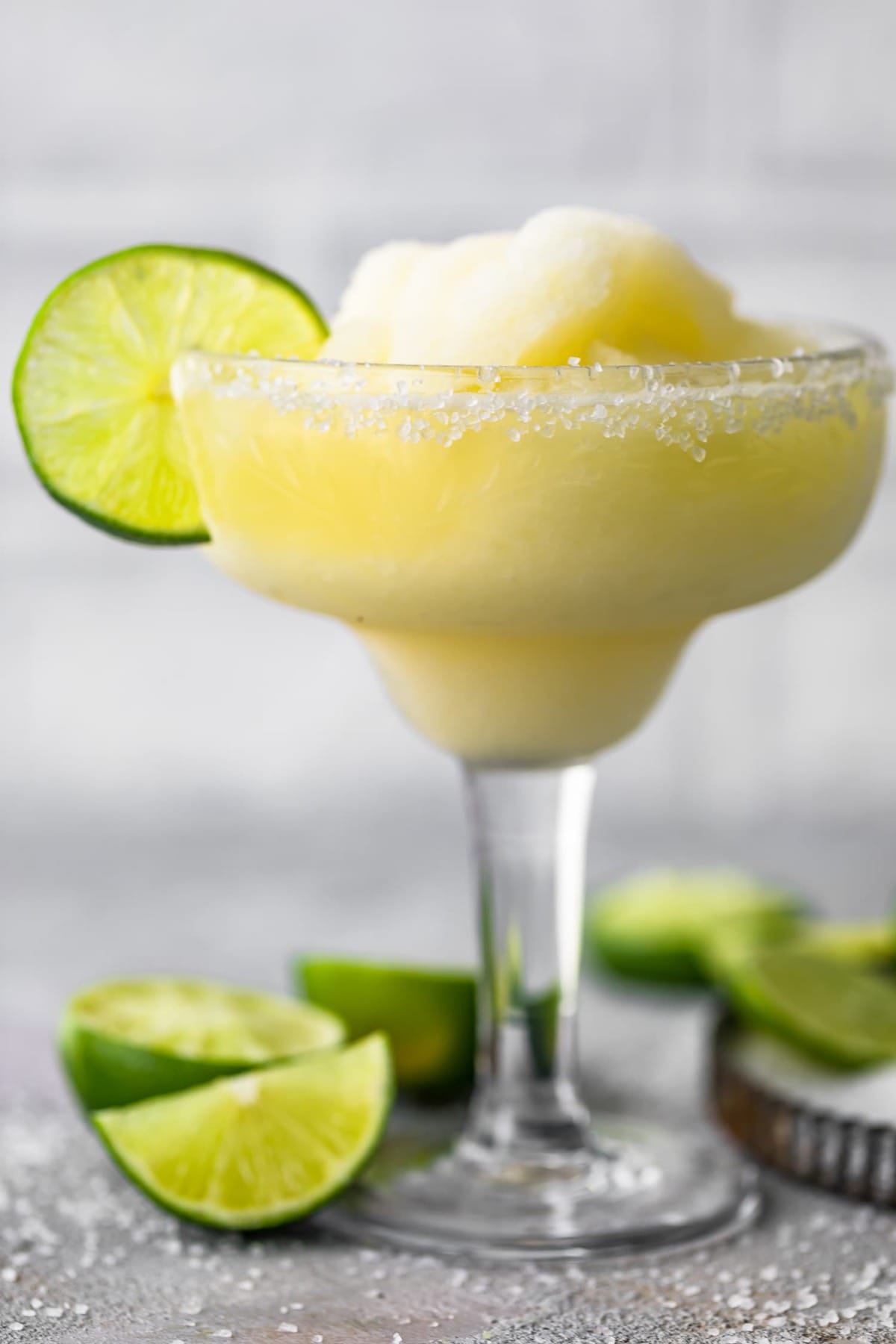 What's in this Frozen Margarita recipe?
There are some classics that you shouldn't mess with, and this cocktail is one of them! This frozen margarita recipe contains all of the ingredients of any good marg, just with added ice.
cointreau
lime juice
tequila
agave
ice
I love to keep my frozen margaritas SIMPLE because I think it helps the flavors shine. I hate sugary sweet margaritas, so you'll find this one is more of a classic margarita. Cheers!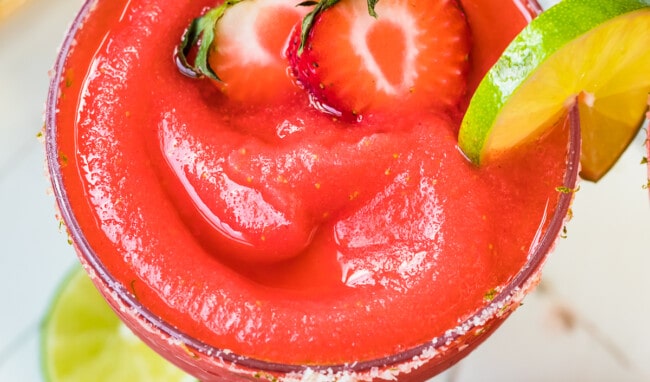 Cheers my Dears
All the Margarita Recipes
Be sure to read our Margaritas Guide to see all our fave recipes + tips and tricks for entertaining.
See Margs Guide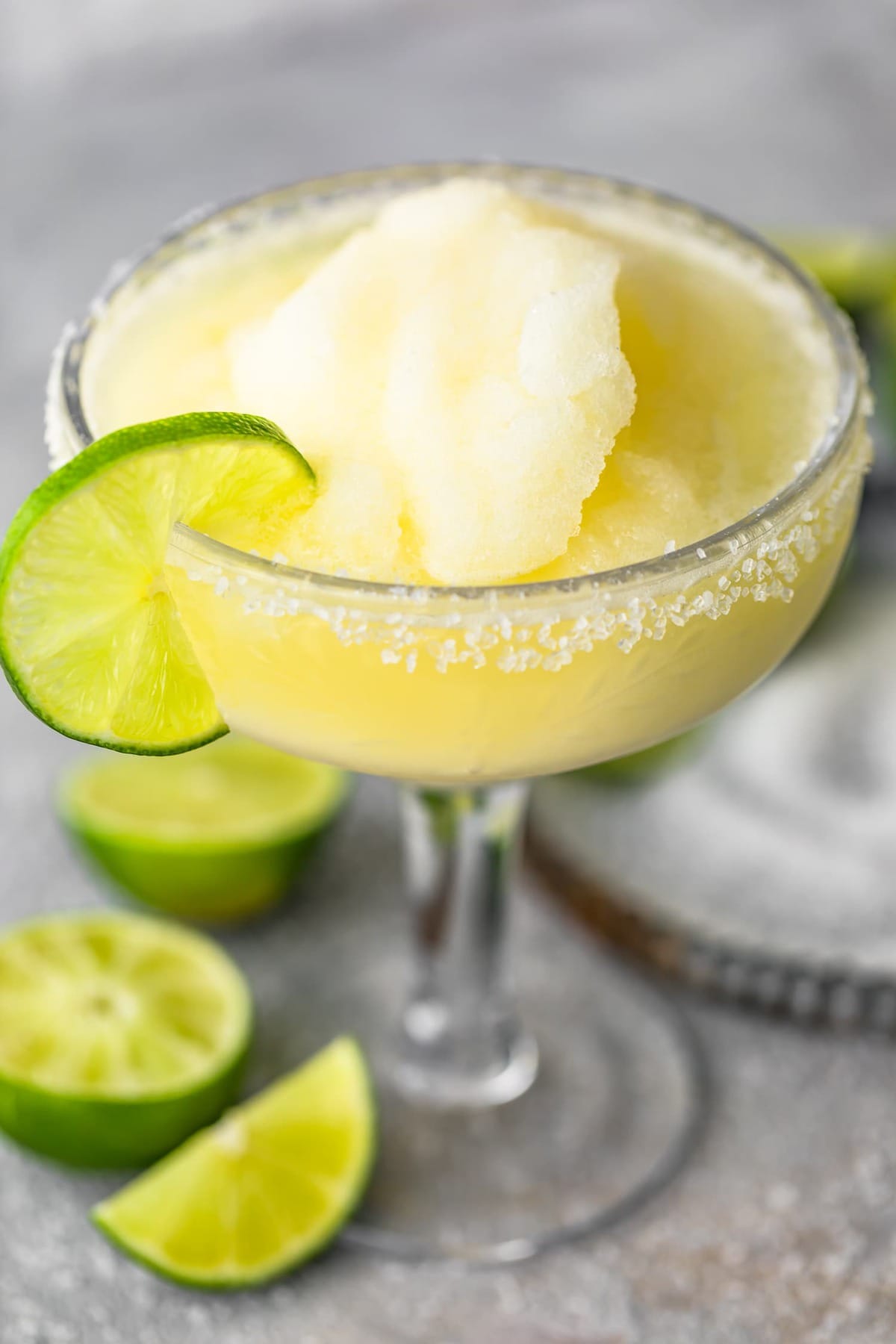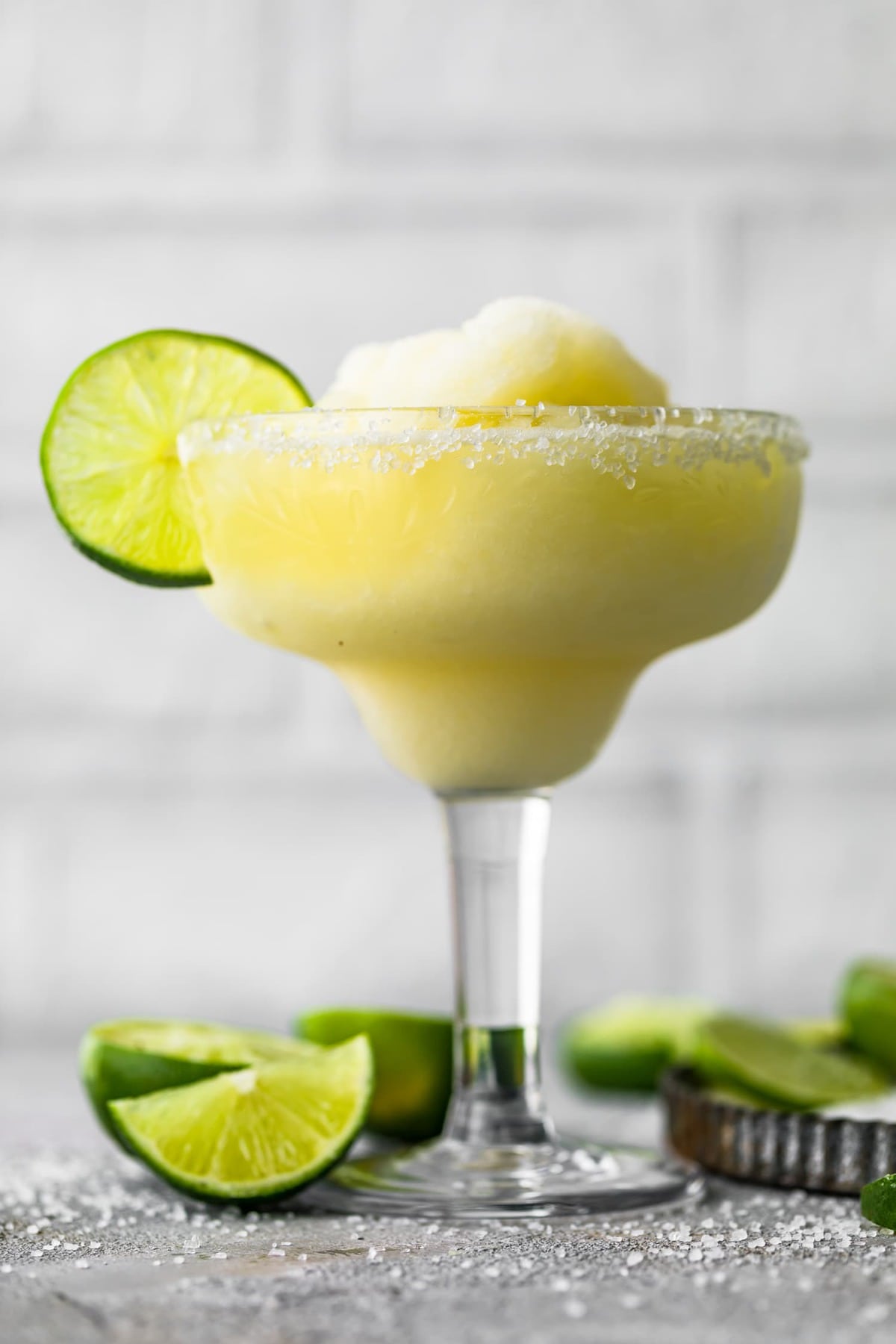 Tips!
Use a good quality tequila.
Use fresh lime juice – this really does make all of the difference!
Use a powerful blender to ensure the ice is crushed.
The ingredients are easily doubled if you are entertaining.
What to serve with Frozen Margaritas
I'm a huge fan of Mexican food, and I just love pairing delicious food with delicious margaritas! Here are some of our favorite foods to serve alongside this amazing Frozen Margaritas Recipe!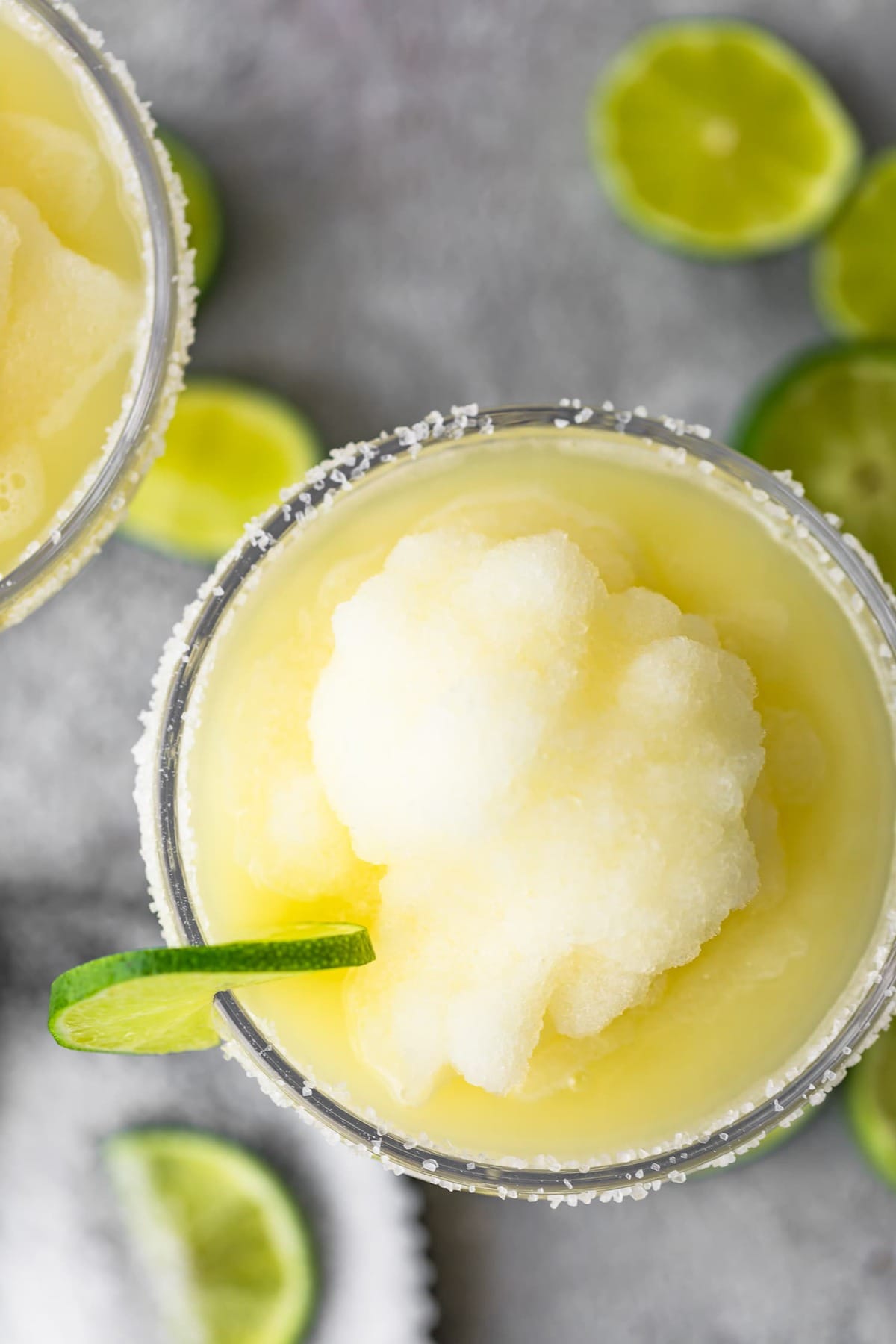 A classic frozen margarita really makes for the best summer cocktails. As soon as it gets hot, pull out this recipe and everyone will feel immediately refreshed!
More Margarita Recipes
This Frozen Margarita Recipe is a must make, but once you're done cheers-ing be sure to try these other favorites as well!
See All Cocktails