Homemade Sandwich Bread is an easy way to make your sandwiches extra fresh and extra tasty! This easy homemade bread recipe is simple enough to make every week. It's perfect for sandwiches, toast, or anything else you need bread for!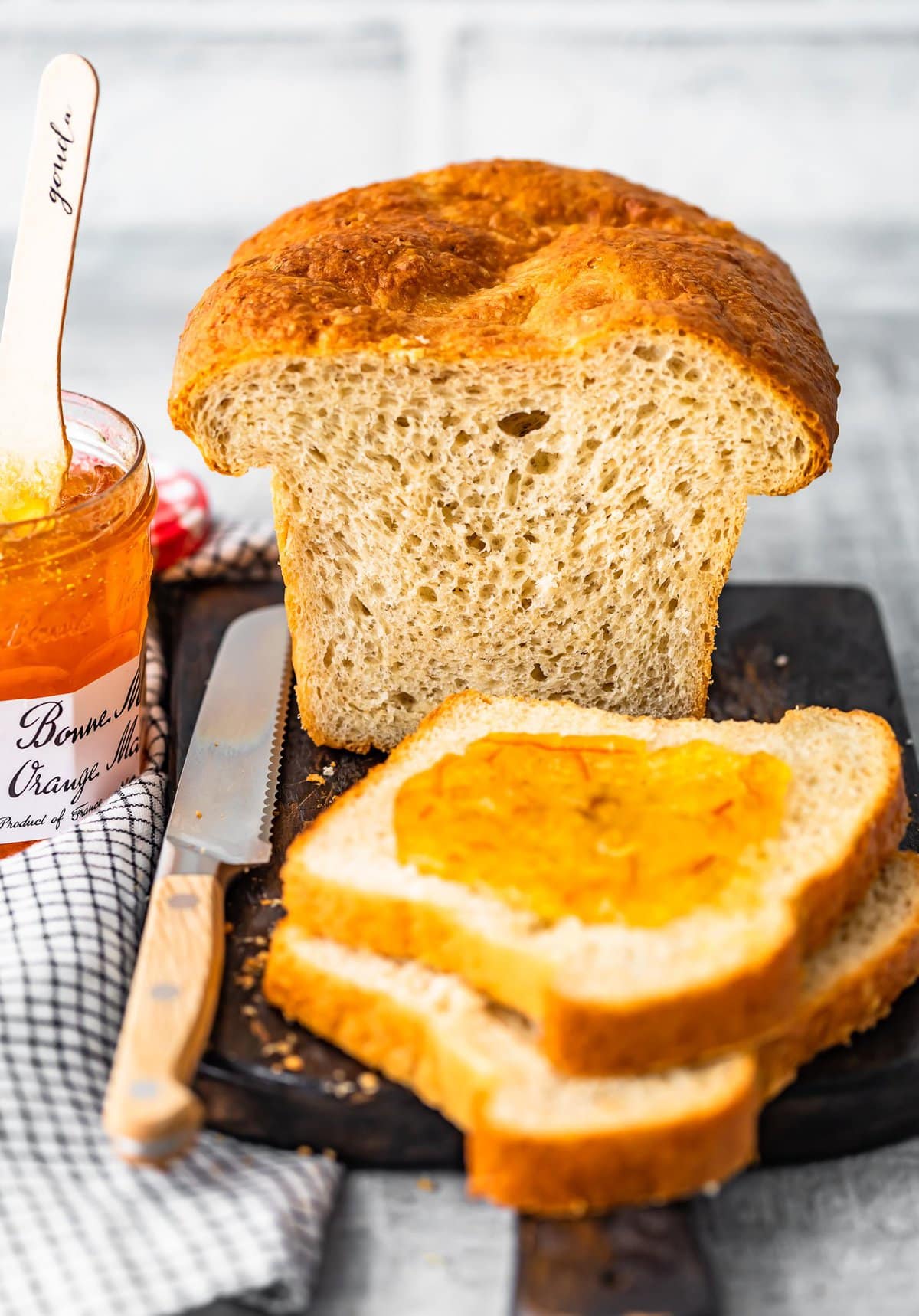 Homemade Sandwich Bread
Use this easy homemade sandwich bread recipe anytime you need a fresh loaf for simple lunches!
Homemade Sandwich Bread is the best way to make sure you have fresh, delicious bread for all your favorite sandwiches. Even better, it means you know what's IN your bread (i.e. no preservatives or weird stuff), so you can feel good about eating it.
This easy homemade bread doesn't take long to make, and it's just perfect for sandwiches, toast, and anything else you might use bread for. Plus it's a no-knead bread recipe, which makes it even simpler!
Sandwiches are a great go-to for quick lunches, whether you're bringing something to the office or packing a lunch for the kids. So make those lunches a little extra special with homemade bread that's extra tasty!
Make your own sandwich bread at home for the freshest, most delicious sandwiches!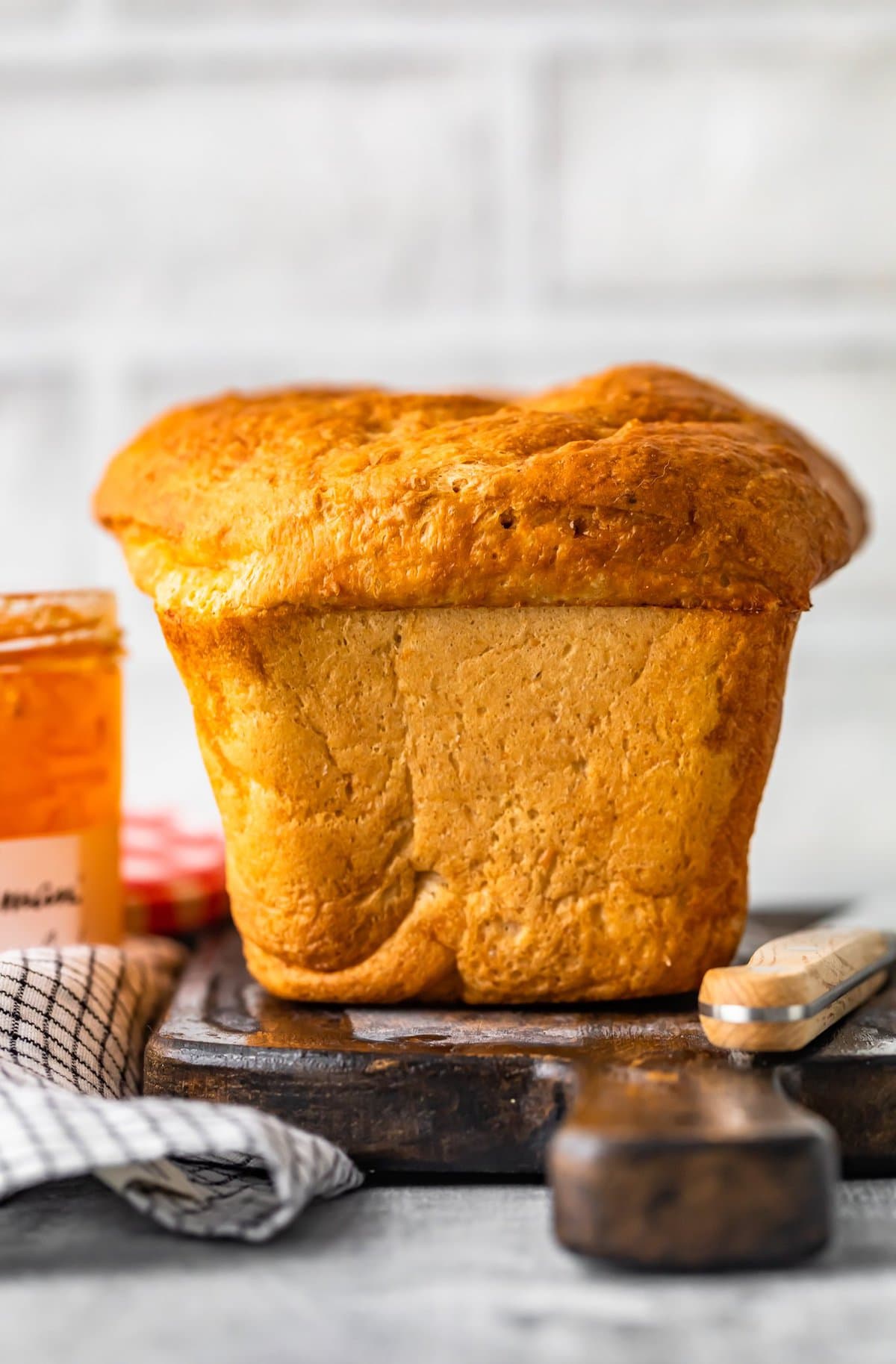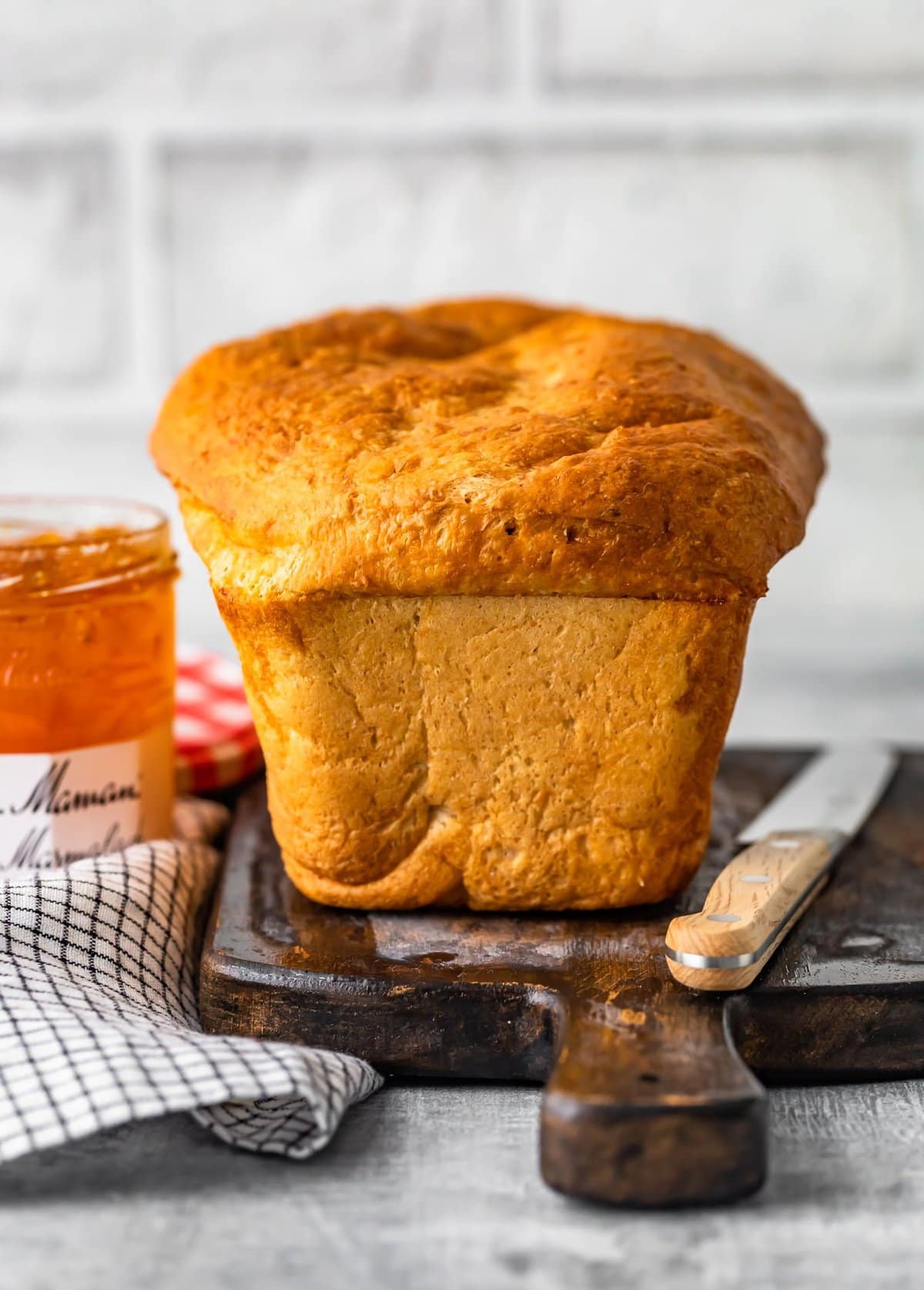 Easy Homemade Bread (No-Knead Bread)
Ham sandwiches, peanut butter and jelly, egg salad…sandwiches are a kind of a lifesaver when it comes to preparing lunch for the whole family, every day of the week. Especially if you want to pack lunches to bring to school or work, instead of spending money to buy something every day.
This sandwich bread recipe is super easy (no kneading required), and makes the daily sandwiches taste a little extra special. It also makes great bread for toast. Just serve with a bit of butter and jam in the mornings!
What's in this homemade sandwich bread recipe?
Bread Flour
Whole Wheat Flour
Instant or Rapid-Rise Yeast
Warm Water
Unsalted Butter
Honey
Salt
Egg
Easy Sandwich Ideas
Now that you've got the homemade sandwich bread, you can make all the tasty sandwiches! Here are some easy sandwich ideas that are perfect for a simple lunch.
Peanut Butter and Jelly
Ham and Cheese Sandwich
Tuna Salad Sandwich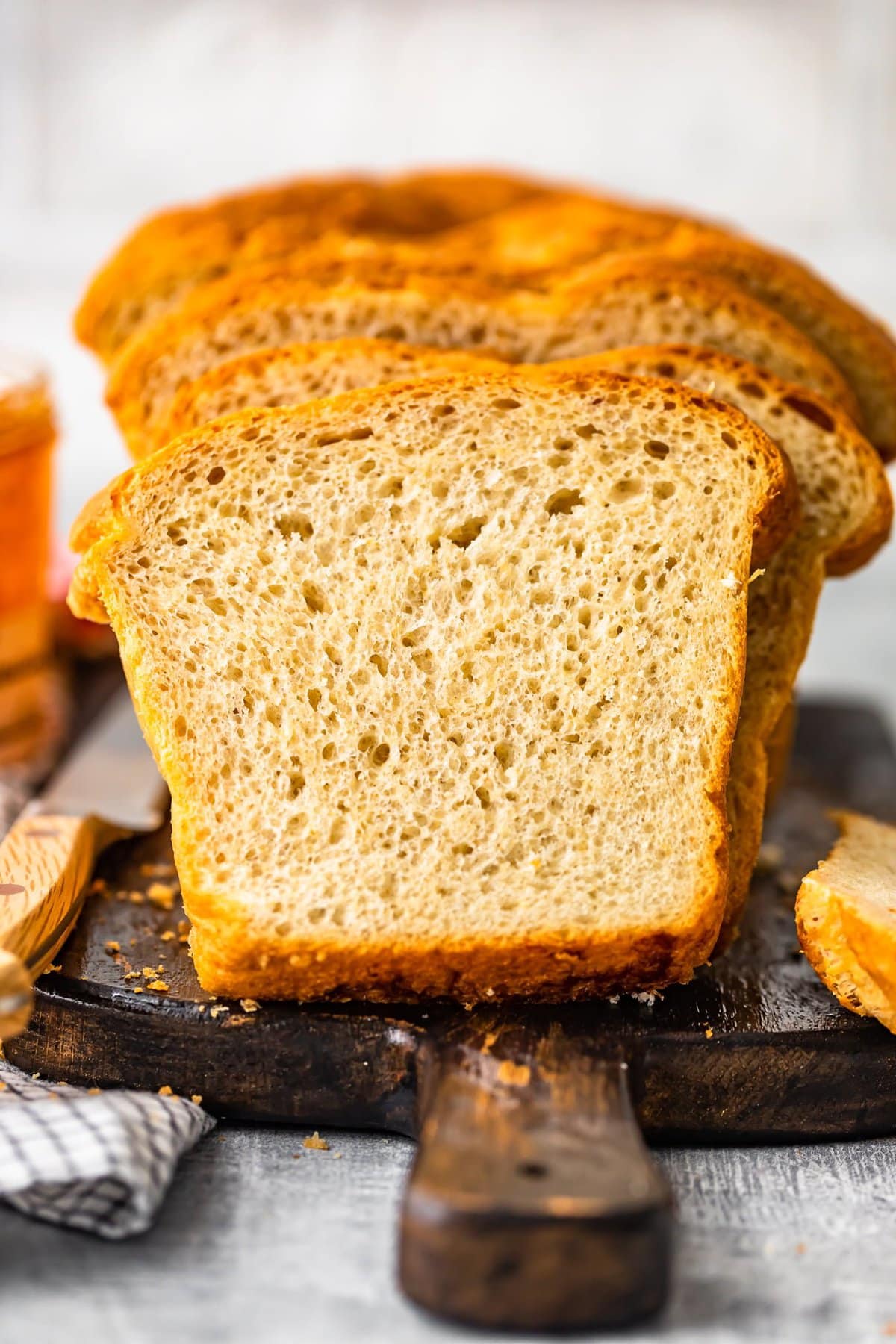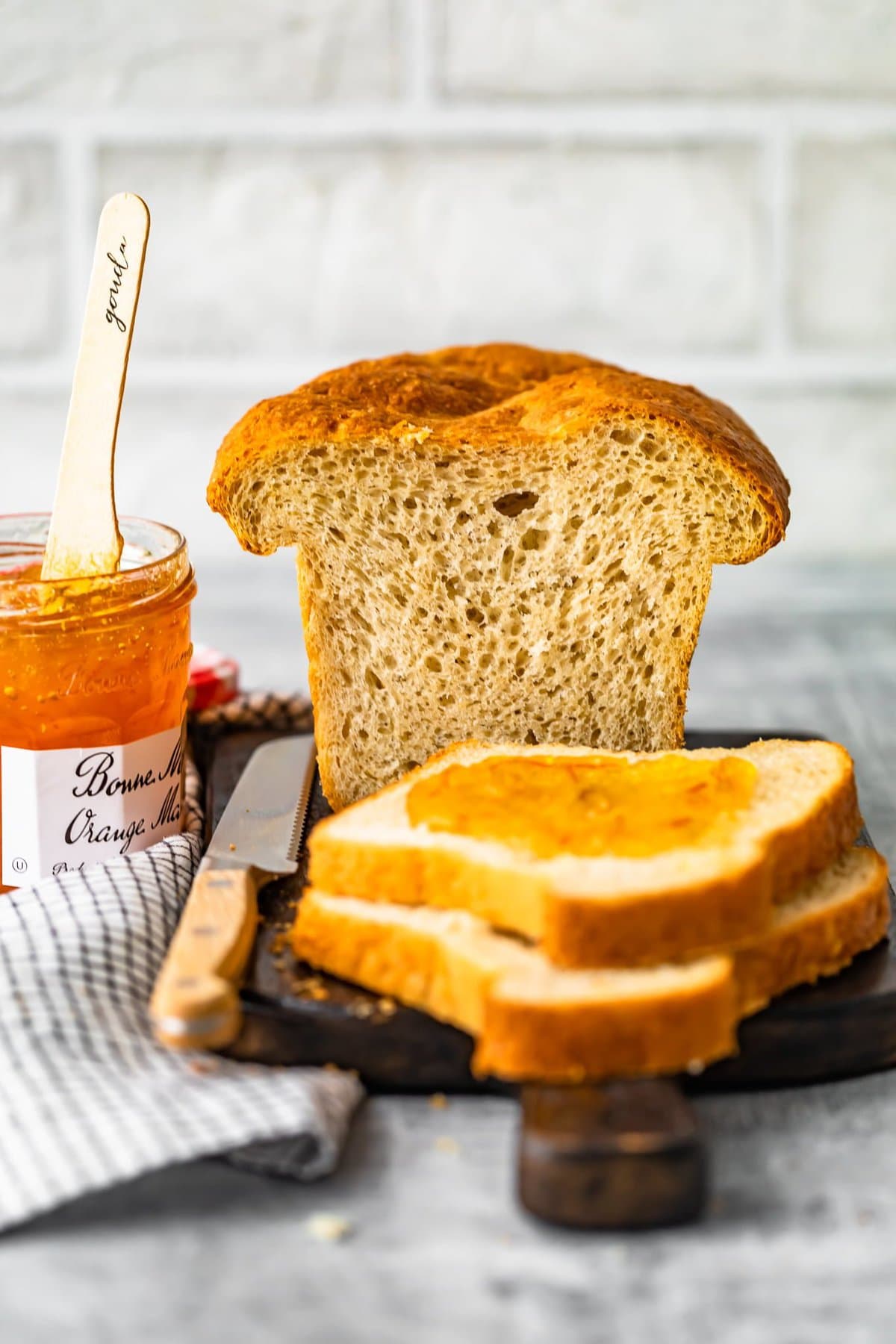 How to Make Sandwich Bread at Home
Making homemade bread is a detailed process (be sure to read all the details in the recipe card), but overall it's a simple recipe. Once you get this down, you'll be making it every week to prepare your lunches for the family.
Here's a quick overview:
Whisk the flour and yeast in a stand mixer, then mix in the warm water, melted butter, and honey.
Once you have the dough properly mixed, transfer it to a large buttered mixing bowl, and make sure the dough gets fully buttered.
Cover the bowl with plastic wrap, set it in a warm spot, and let it rise until it doubles in size (about 20-30 minutes). *Note: use a LARGE bowl so that even after the bread starts to rise, it doesn't touch the plastic wrap.
After it's doubled, transfer it back to the bowl of a stand mixer, and mix in the salt water.
Now transfer the dough into the loaf pan and smooth out the surface. Cover it with a damp kitchen towel, place it in a warm spot until it rises to a 1/2 inch below the edge of the pan. Then remove the towel, and give it another 5-10 minutes to rise.
Brush the top of the loaf with the egg mixture (1 large egg lightly beaten + 1 teaspoon of water + a pinch of salt).
Bake the sandwich bread at 375°F for about 35-45 minutes (internal temperature should read 208-210°F). *Note: If you're using a glass bread pan, bake at 350°F.
Once the bread is done baking, invert it onto a wire cooling rack. Brush it with melted butter, and then let it cool completely before slicing.
Like I said, there are a lot of details to this recipe to get it right, so be sure to read the recipe card below and ALL notes and details before baking. It's well worth the extra attention to detail to get this fresh, homemade sandwich bread for your family.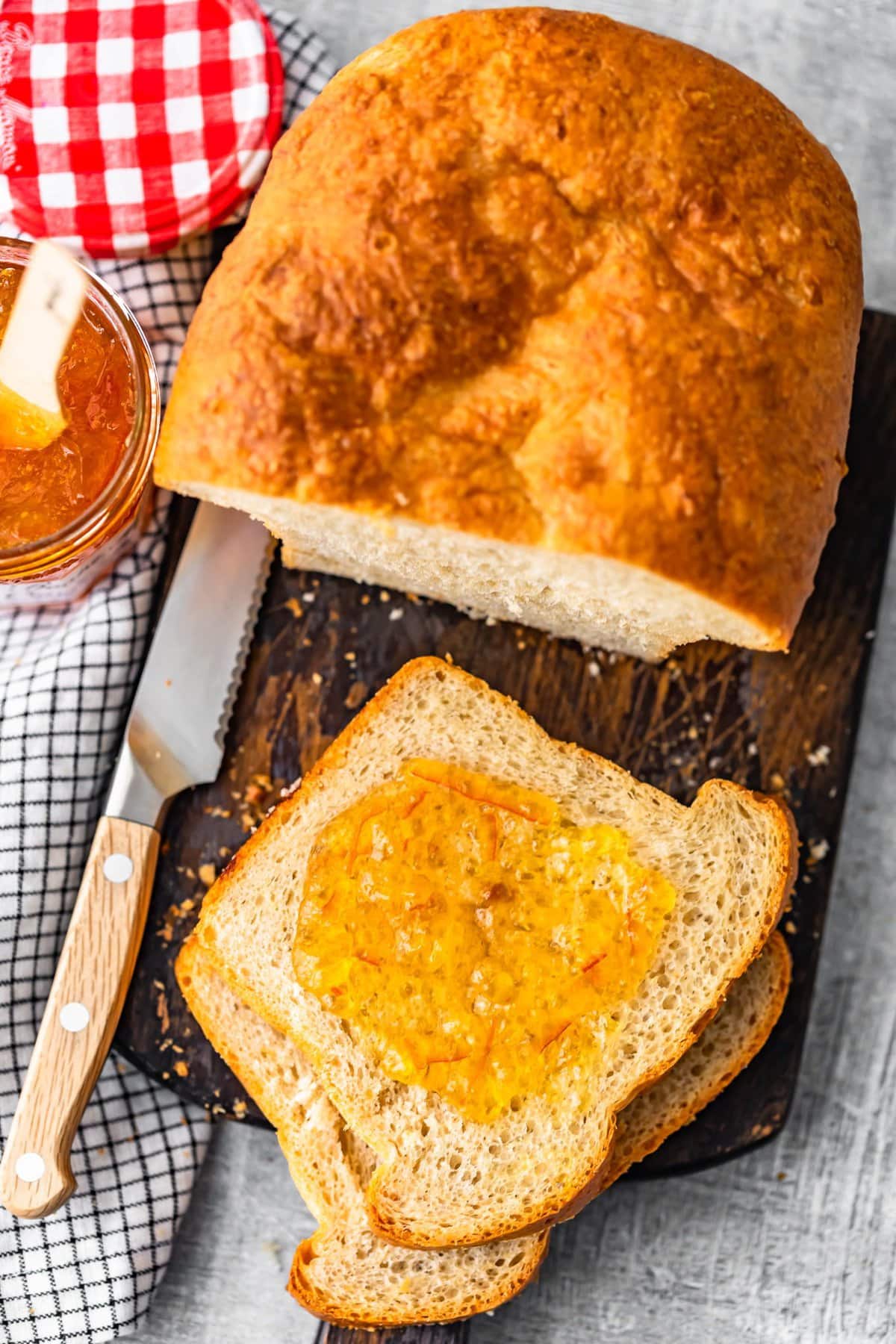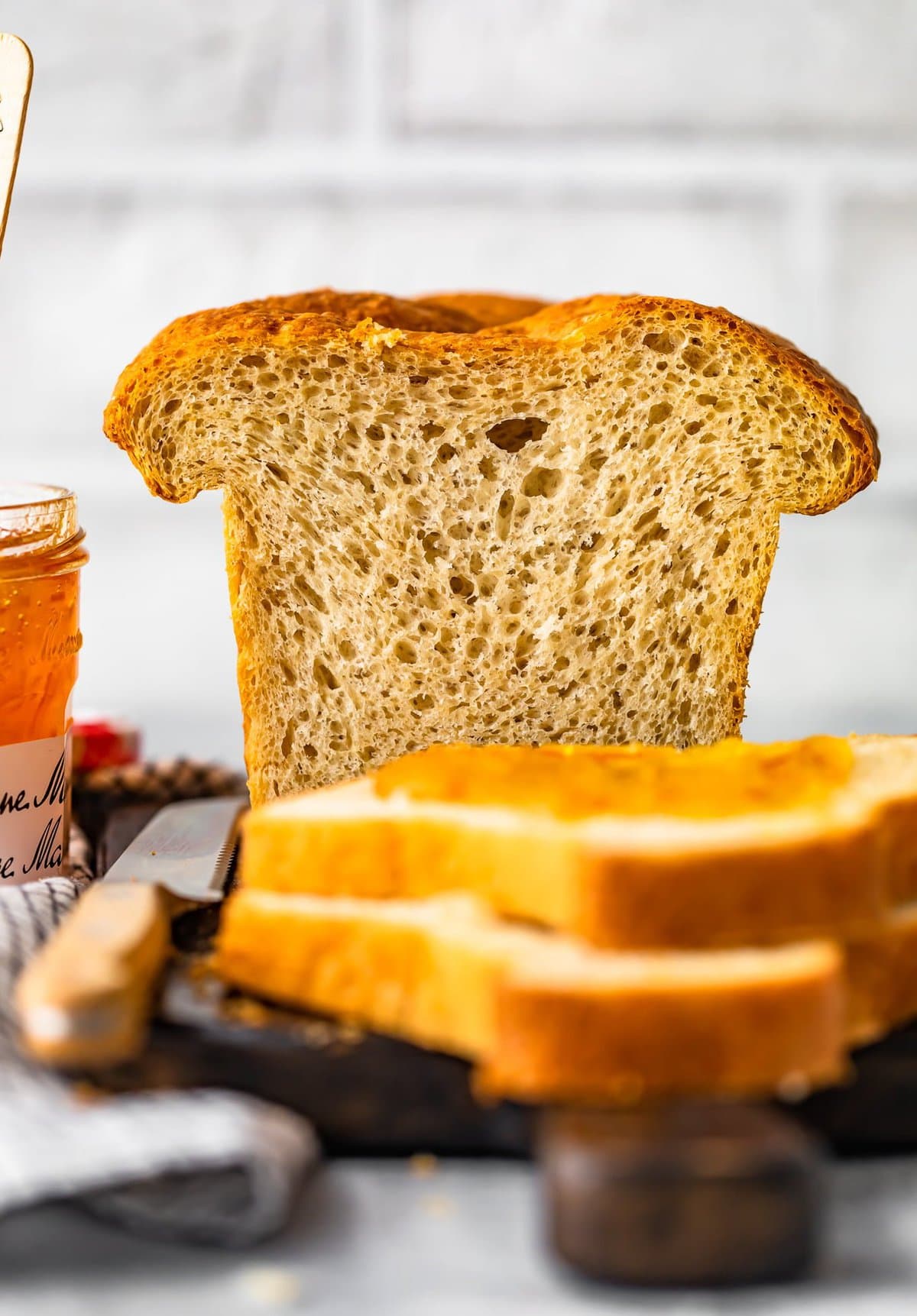 How long does homemade sandwich bread last?
This homemade sandwich bread will keep at room temperature for 2 days, although it is best eaten the day of baking.
What is the best way to store homemade bread?
This sandwich bread should be stored in resealable bags or airtight containers, in a dry place. You want to keep the moisture in the bread so that it doesn't dry out and get stale, but you also want to stop it from molding. This shouldn't be an issue if you're just storing it for just a couple of days.
If you're planning to eat the bread as quickly as possible, store it at room temperature. Otherwise, freeze the loaf of bread for up to one month.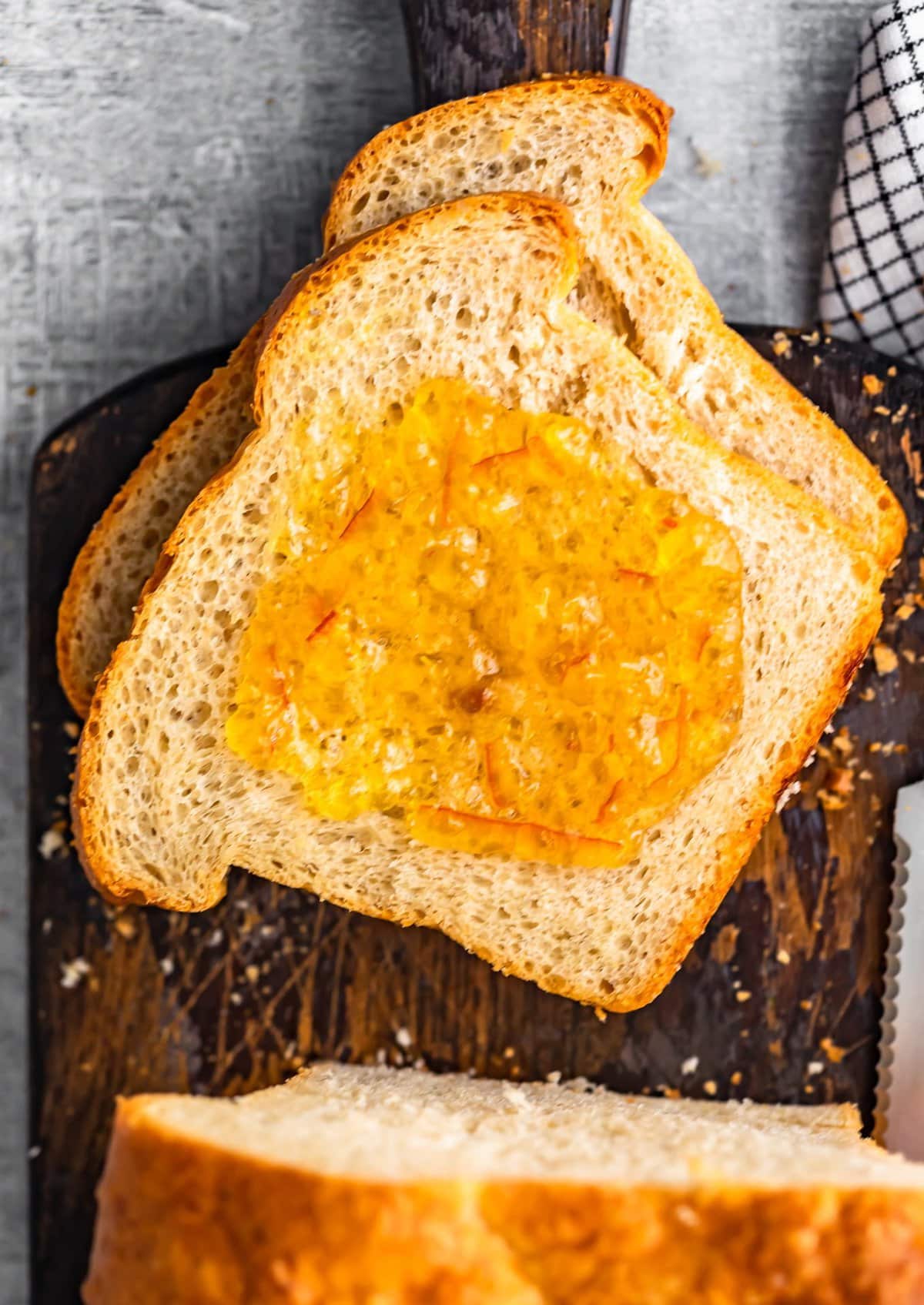 Fresh homemade sandwich bread will absolutely change the way you feel about sandwiches. You'll never go back to store-bought bread again!
See the recipe card for details on how to make Homemade Sandwich Bread. Enjoy!
Be sure to try these other homemade bread recipes: