This Margarita Pitcher Recipe is perfect for serving a crowd, made with simple and fresh ingredients, and utterly delicious. There has never been a more perfect margarita! We have written the recipe to serve one or as many as 24.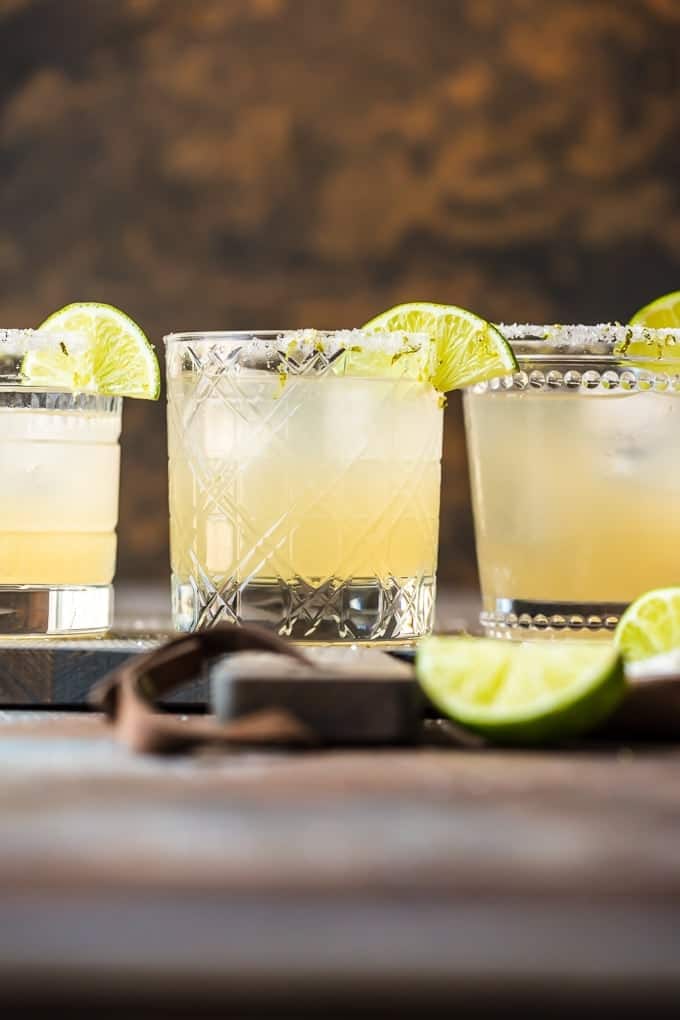 Pitcher Perfect Margarita Recipe
This recipe resulted in the quest to find the Perfect Margarita Pitcher Recipe. The hunt for the ultimate Cinco de Mayo drinks and snacks begins early…usually on May 6th of the previous year.
I'm always up for some Tacos and Tequila, and although I have a lot of Margarita Recipes on my site…I've never made just a perfect classic margarita that is great for serving a crowd.
I have made everything from a Skinny Margarita to Spicy Blackberry Margarita with SO many tequila recipes in between. Some of my favorites have been our Summer Shandy, Tequila Sunrise, and White Wine Margaritas.
Those recipes are fun, unique, and delicious, but I always crave a classic cocktail. This is the classic Perfect Margarita Pitcher Recipe I've been waiting for. I can't wait for you to try it!
This Pitcher Margarita recipe is a MUST for every Taco Tuesday celebration. Get your friends together, make some tacos, a pitcher (or 2) of these margaritas, and enjoy! Check the full Taco Night Guide for more tips, ideas, & recipes.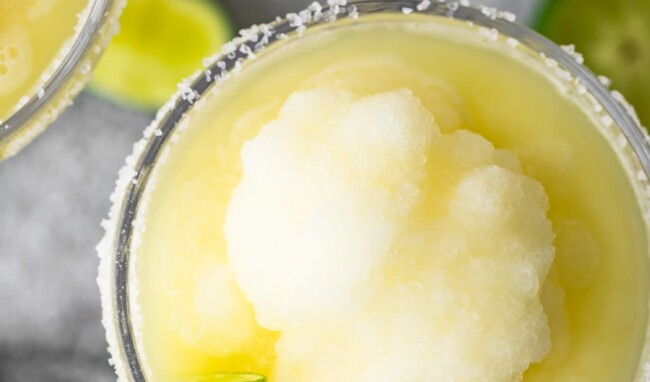 Cheers my Dears
20 Best Margarita Recipes
See our guide for How to Make Margaritas including all our fave go-to recipes.
See Guide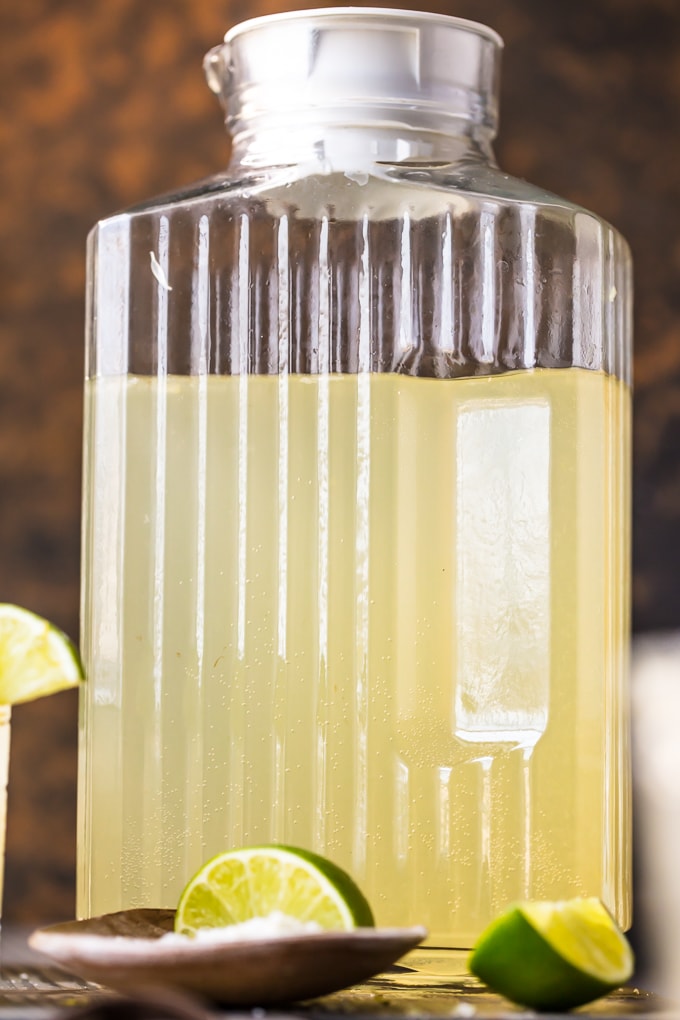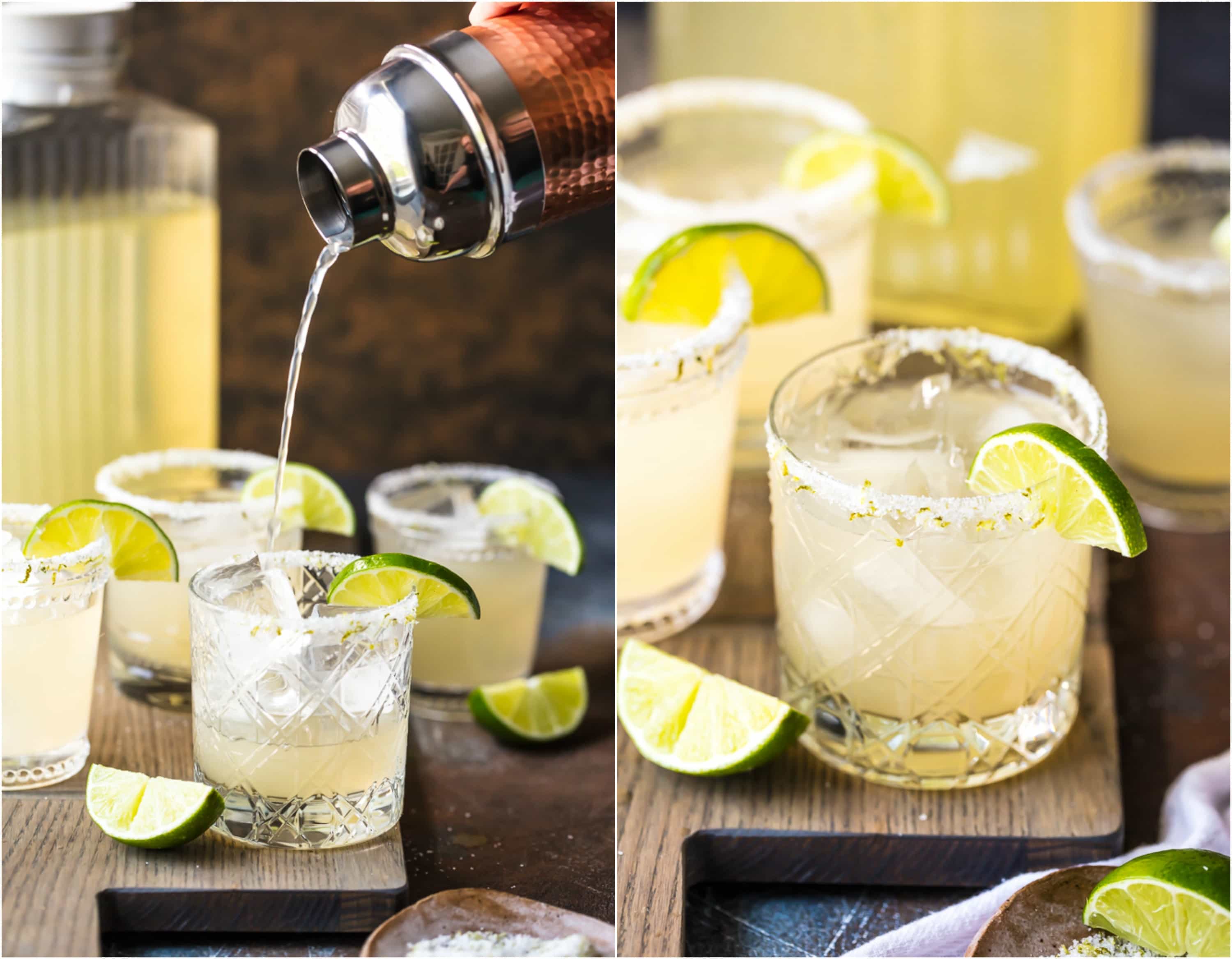 What is the best tequila?
When making margaritas, I always opt for one that isn't the most expensive, and isn't the cheapest. You want a quality tequila that is smooth and well made, but there's no reason to break the bank when you're not sipping it straight.
For these Pitcher Margaritas we recommend using a Reposado Tequila which is typically smoother than a Blanco or Anejo Tequila. Once we made that change in this recipe, it made all the difference.
How do you make a Cadillac Margarita?
When you order a Cadillac Margarita at a restaurant, that usually means they're using top shelf liquor. I think they should change the name to Bentley Margarita or something extra snazzy.
What makes this the best Margarita Pitcher Recipe?
We LOVE this margarita because it tastes fresh, isn't too sweet, and is made with simple ingredients. It is super smooth, so watch out! It works great as a single serving, or as an entire pitcher. You're going to love this!
How many people does this Margarita Pitcher Recipe serve?
We have written the recipe below for just one serving and also for 24 servings in a large pitcher. You decide if it's worth sharing with friends. This is one I might just keep all to myself.
Are Triple Sec and Cointreau the same thing?
Cointreau is a brand of Triple Sec, so technically yes. Cointreau is a trusted brand from France and their Orange Liqueur is delicious! I find some Triple Sec has a bitter or fake taste, but not Cointreau.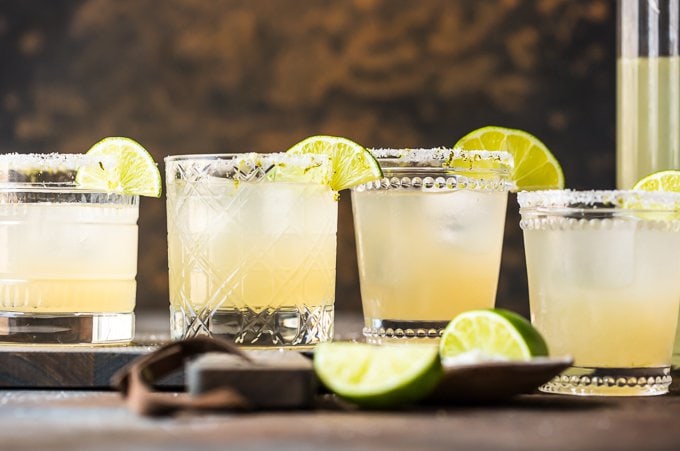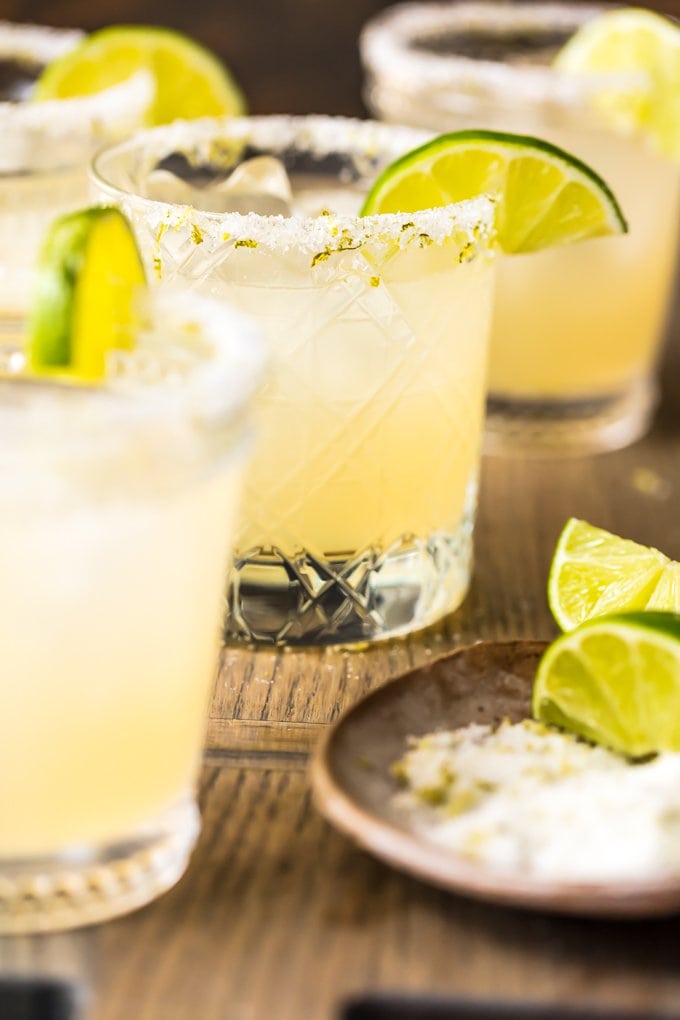 Tips!
We like to keep our tequila in the freezer to create the coldest margarita recipe possible with the least amount of ice. I don't want to water this deliciousness down!
I also love to use a little lime zest in the salt rim for a fresh, bright citrus taste.
If you want an even fresher taste, you can add a splash of freshly squeezed orange juice!
The important thing about serving pitcher margaritas is you STILL NEED TO SHAKE before serving. You can make the mix ahead of time and having it in the pitcher, but you should still pour 3-4 servings at a time into a shaker with ice and shake before pouring in your salt rimmed glass. This makes ALL the difference and is the SECRET to perfect pitcher margaritas. Stirring doesn't cut it. Please promise me you'll do this!!
If you're serving for a crowd of more than 24 people, this Margarita Pitcher Recipe is easily doubled. We want to make your life as easy, fun, and delicious as possible!
The Recipe
Okay, so this is the best of the best when it comes to margaritas. It's classic, it's simple, and it makes plenty for a crowd.
As a (self-proclaimed) margarita aficionado, I have tons of really delicious recipes for margaritas around here.
More Margarita Recipes
This Pitcher Margarita Recipe may be the best, but be sure to see our other creative variations if you're in the mood for something unique!
See All Cocktails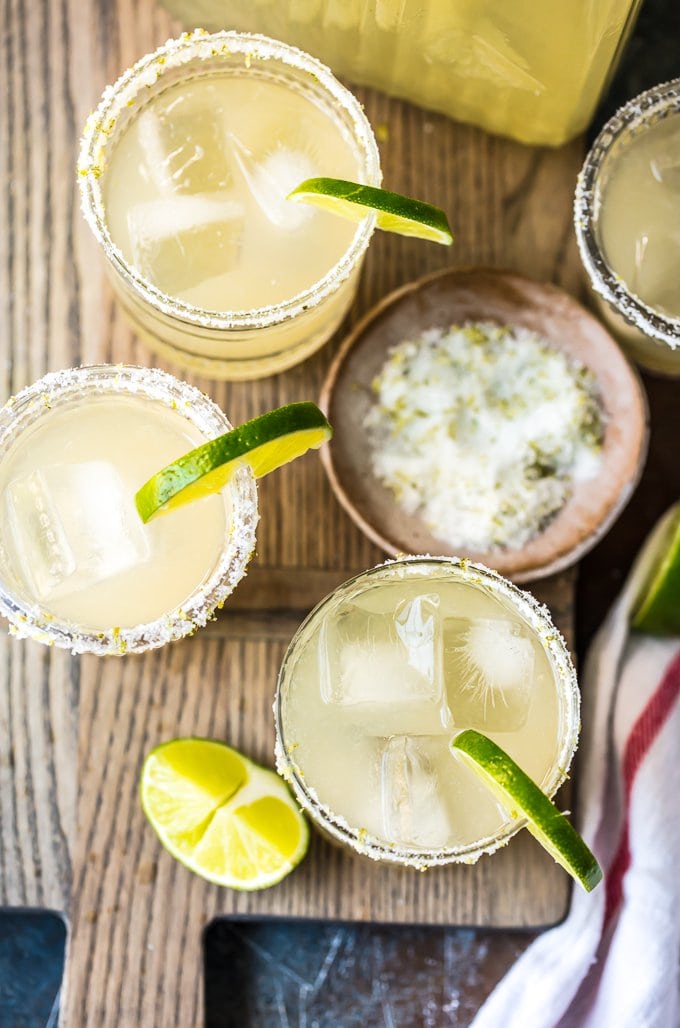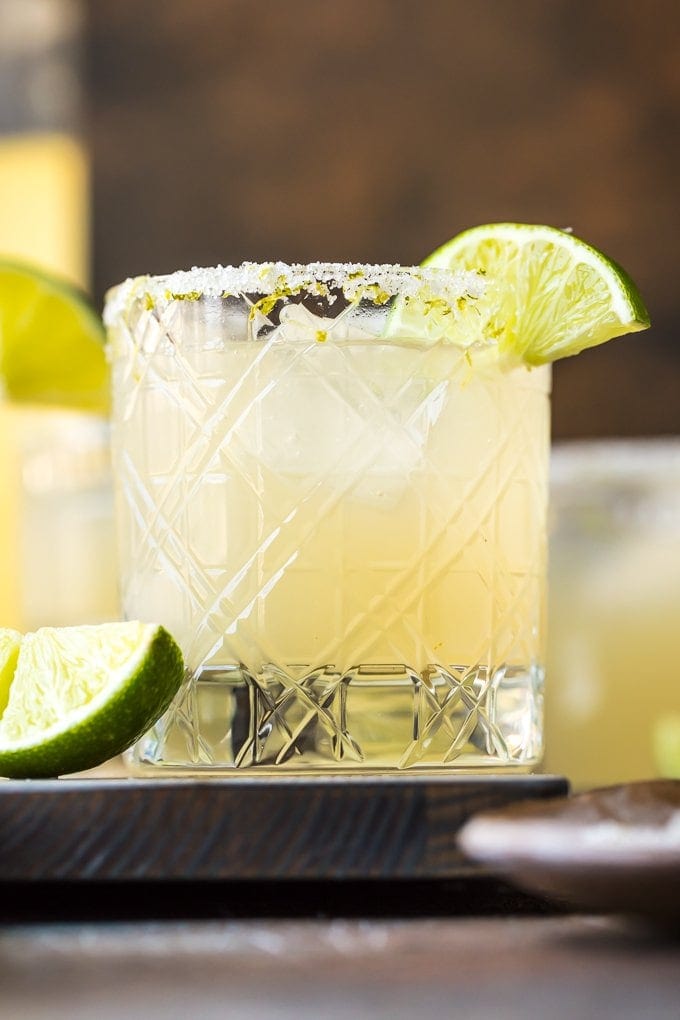 Perfect for a Crowd
The great thing about this recipe is that you can make as little or as much as you need! If you just want margarita for one, we've got the exact amount for a single glass.
But if you're preparing cocktails for a crowd, we've listed the ingredient amounts and directions for any size group you have. Whether you're serving 13, 18, or 24 people, this recipe will work for you. And if you've got even more than that, this recipe is easy to double.
So get out the pitchers, prepare this perfect margarita, and watch everyone smile as they sip on this amazing drink!
Pair this Margarita Recipe with:
All we have left to do is decide what to eat with these! I recommend:
I realize that's a lot, but Cinco de Mayo only comes around once a year! SPLURGE a little! If you prefer, try our Mojito Pitcher Recipe.
If you make this Perfect Margarita Pitcher Recipe, be sure to upload a photo in the comment section below or leave us a rating. Cheers!