This Margarita Pitcher Recipe is perfect for serving a crowd, made with simple and fresh ingredients, and utterly delicious. There has never been a more perfect margarita! We have written the recipe to serve one or as many as 24.
What's in a Perfect Margarita?
We love this margarita because it tastes fresh, isn't too sweet, and is made with simple ingredients. It is super smooth, so watch out! It works great as a single serving, or as an entire pitcher. You're going to love this!
Cointreau: This orange liqueur is a staple in margaritas. I prefer Cointreau over triple sec, but either will work.
Lime Juice: Freshly-squeezed lime juice is the key to a delicious margarita. Don't use bottled lime juice; it just won't taste the same!
Tequila: Choose a good-quality Reposado tequila for the smoothest, best-tasting margaritas.
Agave Syrup: Agave nectar is a great all-natural sweetener. Use more or less depending on your tastes.
Ice: Chills down individual servings and keeps them cool all day long.
Pro Tip: Batch these margaritas early in the day, but shake up individual drinks just before serving for the best taste!
Variations on a Pitcher of Margaritas
These pitcher margaritas are so versatile. With just a few simple changes, you can customize these for any crowd!
Mezcal Margaritas: Swap the Reposado tequila for your favorite brand of Mezcal for smoky margaritas.
Spicy Margaritas: Muddle a few jalapeño slices in the bottom of each glass before pouring in the margarita, or add some chili powder to the salt rim.
Skinny Margaritas: Follow my skinny margarita recipe!
Virgin Margaritas: Swap the tequila for sparkling water and the Cointreau for orange juice. Batch these mocktails without the sparkling water (it'll cause your shaker to leak), then top them off with sparkling water just before serving.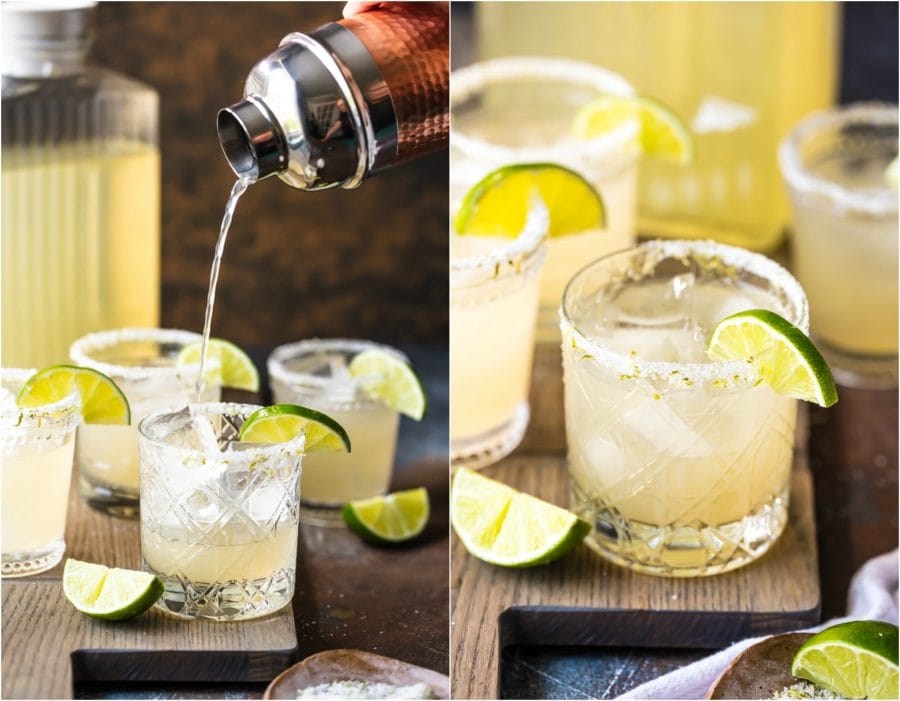 What is the 321 margarita rule?
An easy way to remember how to mix a classic margarita is to memorize the ratio 3-2-1: three parts tequila, two parts triple sec, and one part lime juice. We changed up the ratios a bit in this recipe, and I think it's even better this way, but you be the judge!
How many people does this Margarita Pitcher Recipe serve?
We have written the recipe below for just one serving and also for 24 servings in a large pitcher. You decide if it's worth sharing with friends. This is one I might just keep all to myself.
What is the best tequila?
When making margaritas, I always opt for one that isn't the most expensive and isn't the cheapest. You want a quality tequila that is smooth and well made, but there's no reason to break the bank when you're not sipping it straight. For these Pitcher Margaritas, we recommend using a Reposado Tequila which is typically smoother than a Blanco or Anejo Tequila. Once we made that change in this recipe, it made all the difference.
Are Triple Sec and Cointreau the same thing?
Cointreau is a brand of Triple Sec, so technically yes. Cointreau is a trusted brand from France and their Orange Liqueur is delicious! I find some Triple Sec has a bitter or fake taste, but not Cointreau.
What's the secret to a perfect margarita?
The secret to a perfect margarita is to shake up each margarita before serving. You can batch this cocktail in a large pitcher, but add 2-4 servings to a shaker filled with ice and shake up the cocktails just before serving. I promise, it makes all the difference!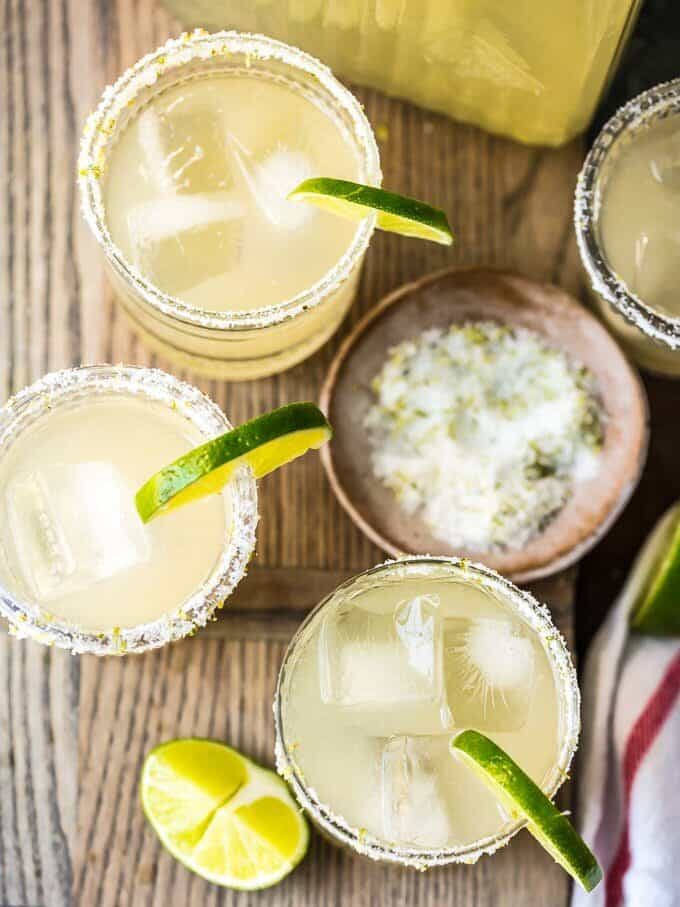 How to Store
Store leftover pitcher margaritas tightly covered with plastic wrap in the refrigerator for up to 8 hours. Shake individual drinks over ice in a cocktail shaker just before serving.
Serving Suggestions
A pitcher of margaritas is the best easy cocktail for your Cinco de Mayo celebration. Serve them up with Baked Chicken Tacos, White Queso, Mexican Street Corn Dip, Chicken Nachos, or Homemade Tortilla Chips and Salsa.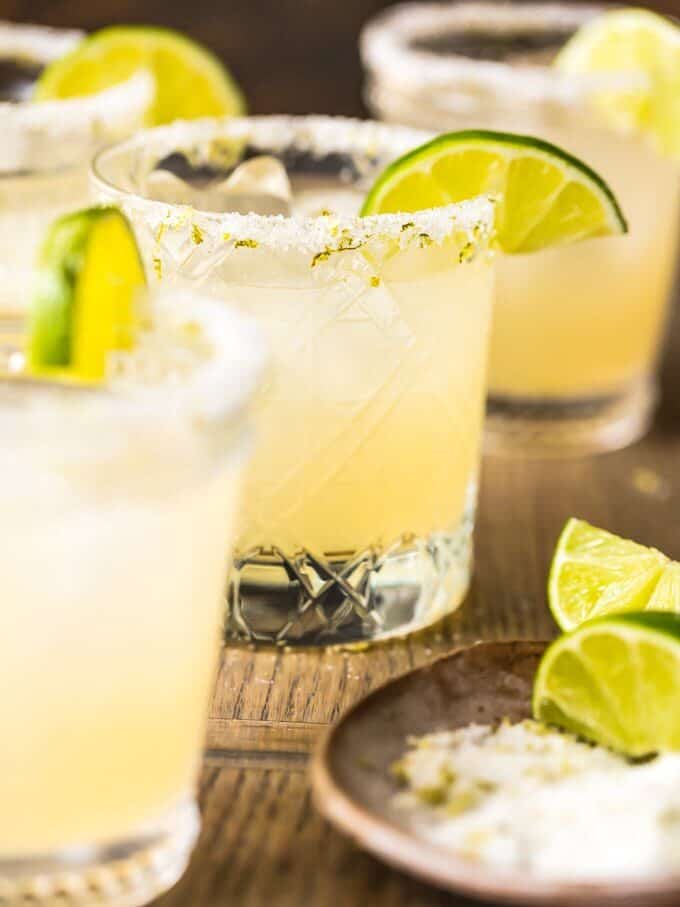 More Margarita Recipes We Love