This Savory Monkey Bread recipe is flaky, flavorful and fun to eat. For an appetizer or a meal, Pull Apart Rolls are real crowd pleaser!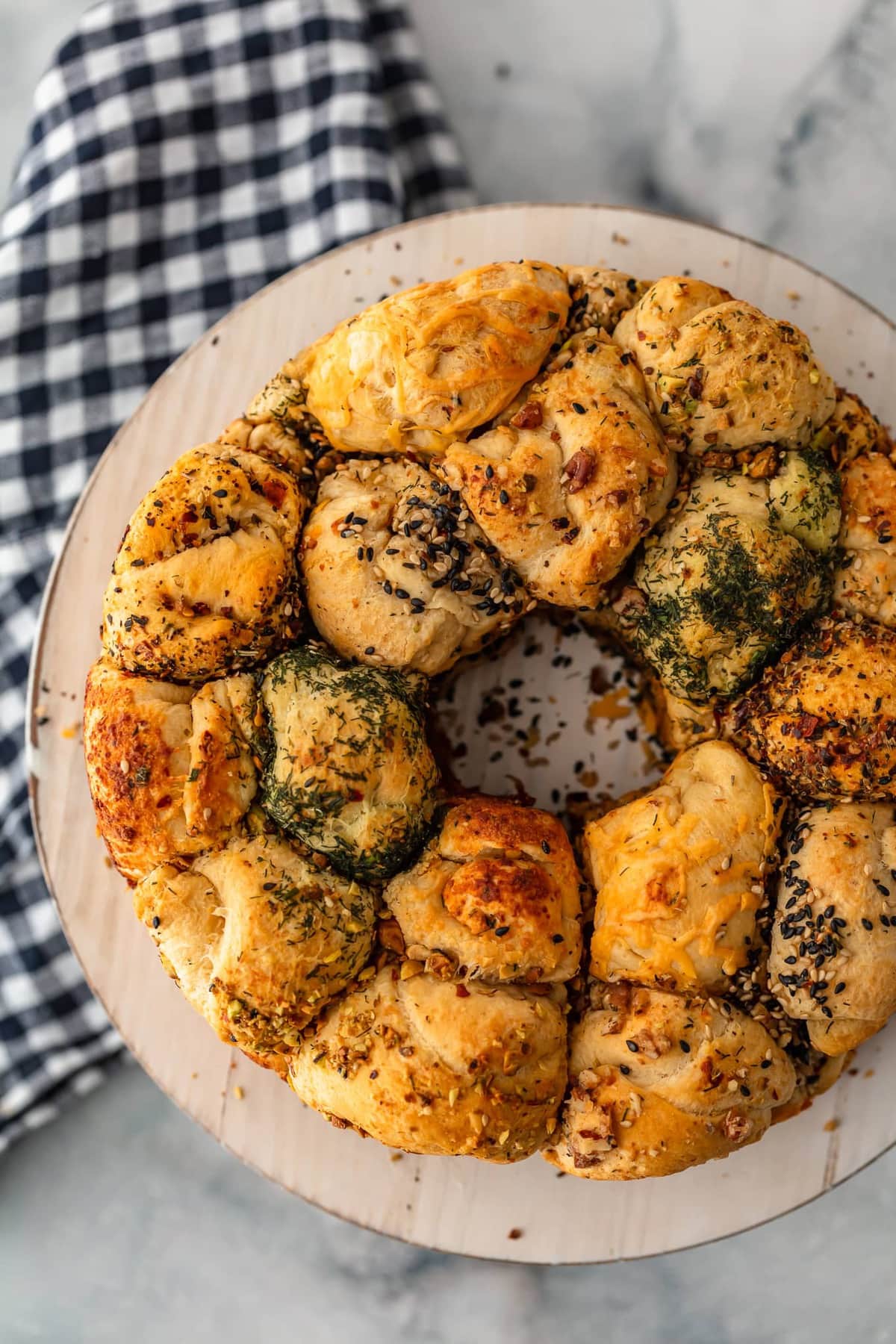 Savory Monkey Bread
If you've never tried Savory Monkey Bread, you're in for a tantalizing treat! This recipe is simple and satisfying, and you can change up the toppings a million different ways.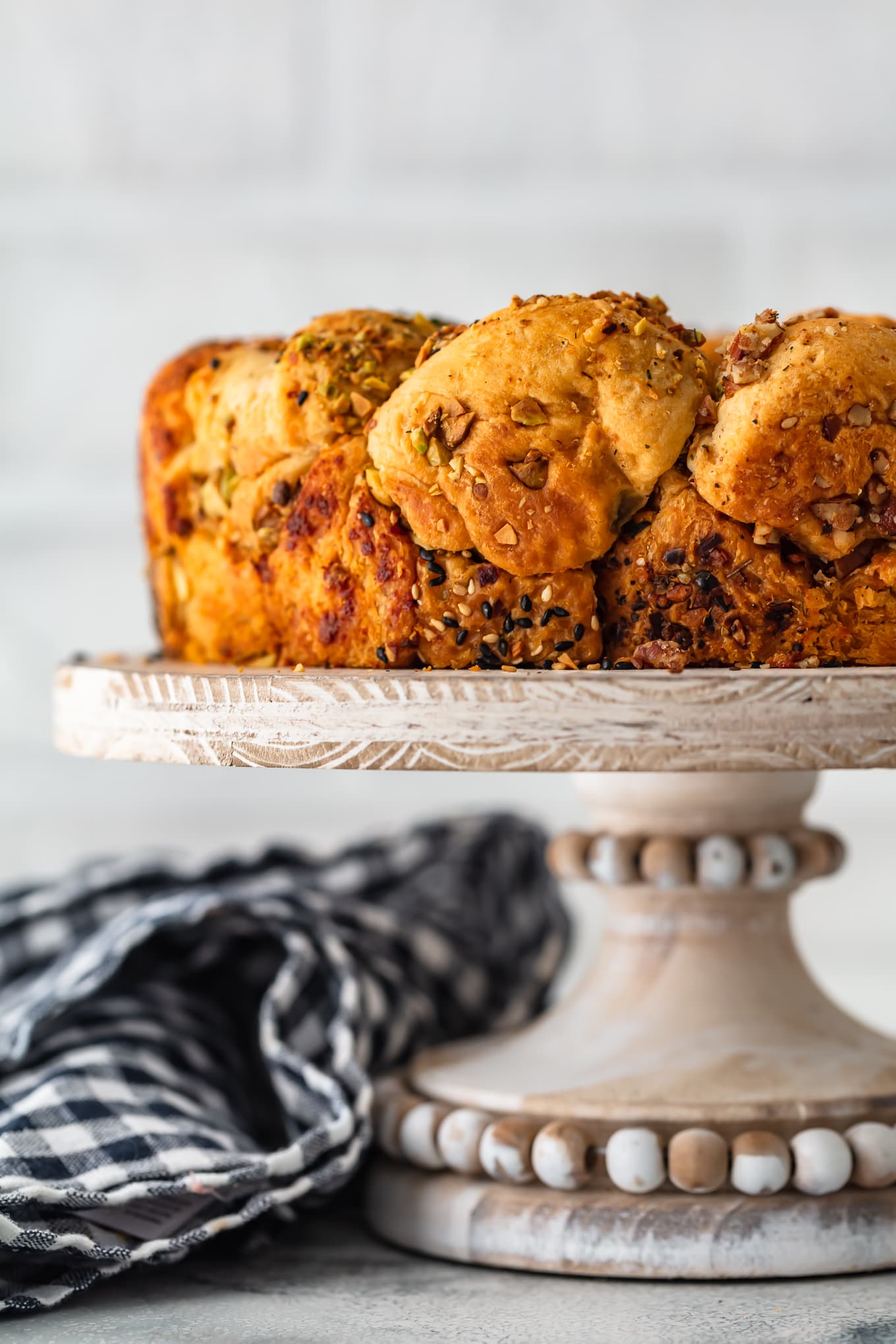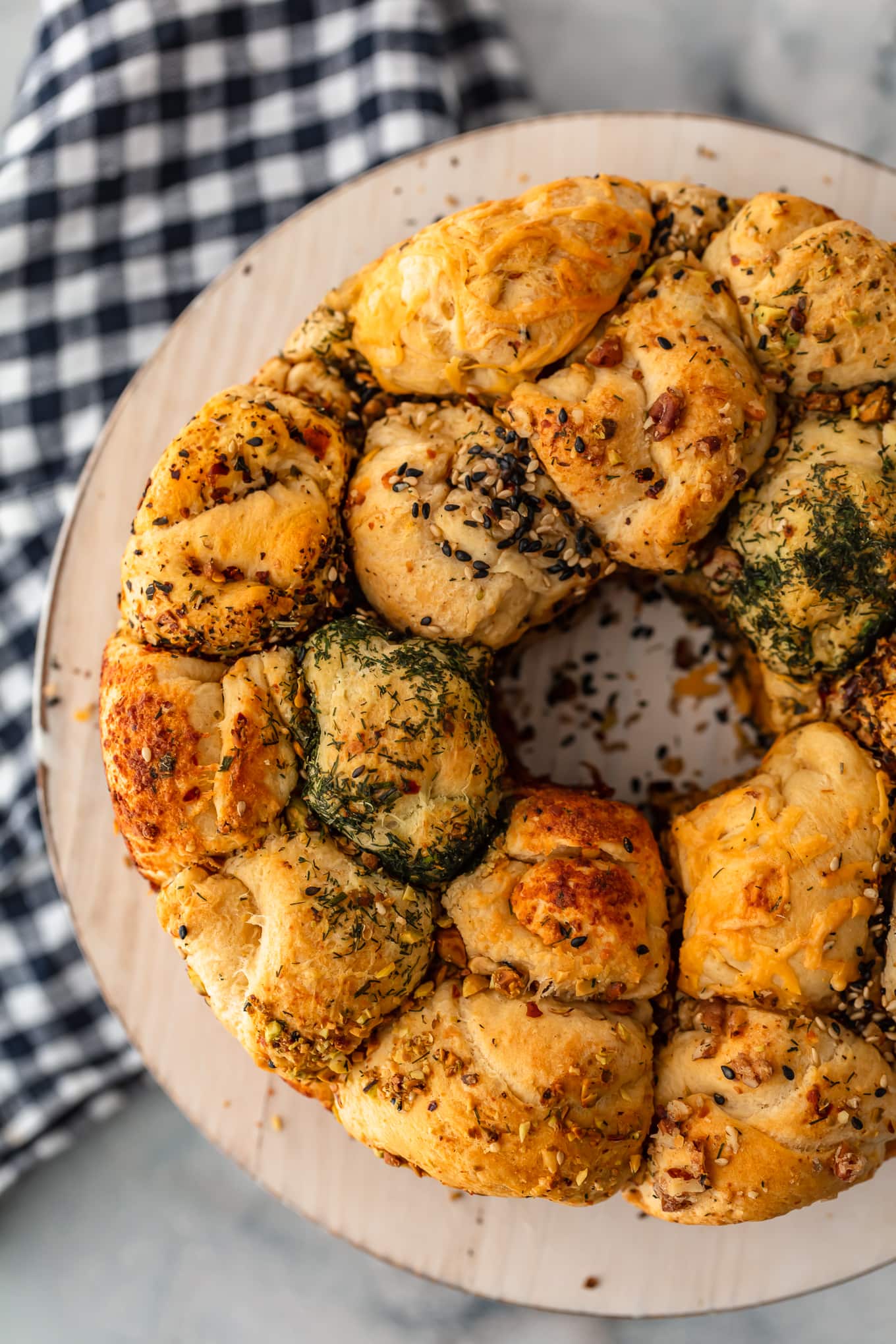 We are bread lovers around here. Warm, soft bread is a staple at most of our meals, whether it's a plate of Cinnamon Sugar Biscuit Bites in the morning or a thick slice of Homemade Garlic Bread alongside a cozy soup dinner. And Pumpkin Pie Monkey Bread is one of my very favorite snacks. Savory Monkey Bread is just as easy to make as a sweeter variation, and makes a beautiful appetizer or main course!
This Savory Monkey Bread is simple enough to make with your kids for an easy supper, yet gorgeous enough to shine on a holiday buffet table!
Pull Apart Rolls with Pillsbury Biscuit Dough
One of the reasons I love this monkey bread recipe so much is because there's virtually no bread-making involved. Using refrigerated biscuit dough takes all the stress out of it. You can use any kind of refrigerated or frozen dough you like (frozen rolls are a great option). But if you'd like to try your hand at homemade dough, this Homemade Crescent Rolls Recipe is simple and delicious! From the can or from scratch, you can't go wrong with this recipe!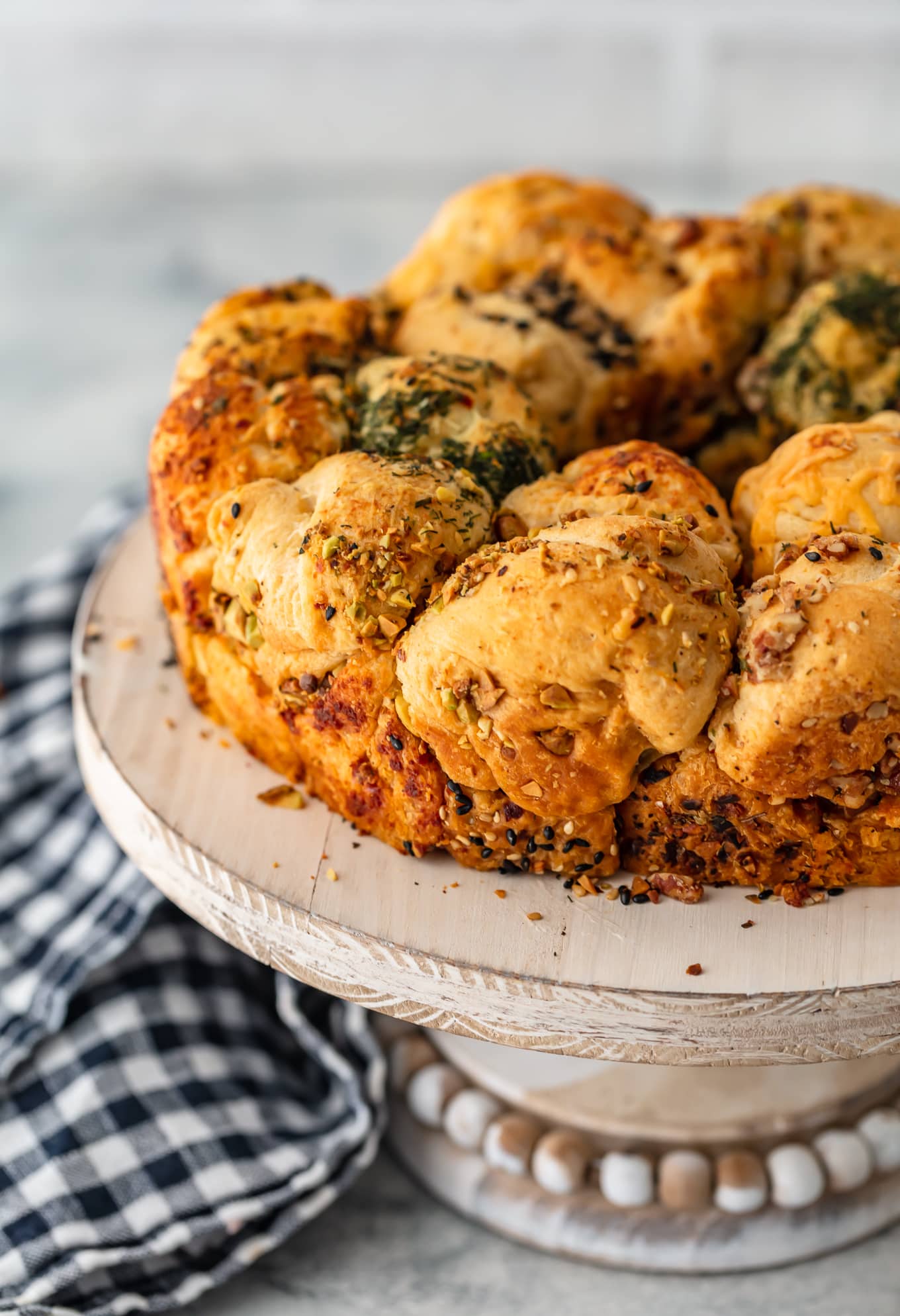 Ingredients for Savory Monkey Bread aka Pull Apart Rolls
This recipe is so fun to make, and completely kid friendly! It's the perfect thing to make together as a family, They can add any toppings they like. Here are a few ideas:
Cheese (any kind of cheese you like; I love using a mix of cheddar and Parmesan)
Oregano
Chopped hazelnuts
Paprika
Parsley
Crumbled Bacon or Sausage
Ham
Toasted almonds or walnuts
Cranberries
Rosemary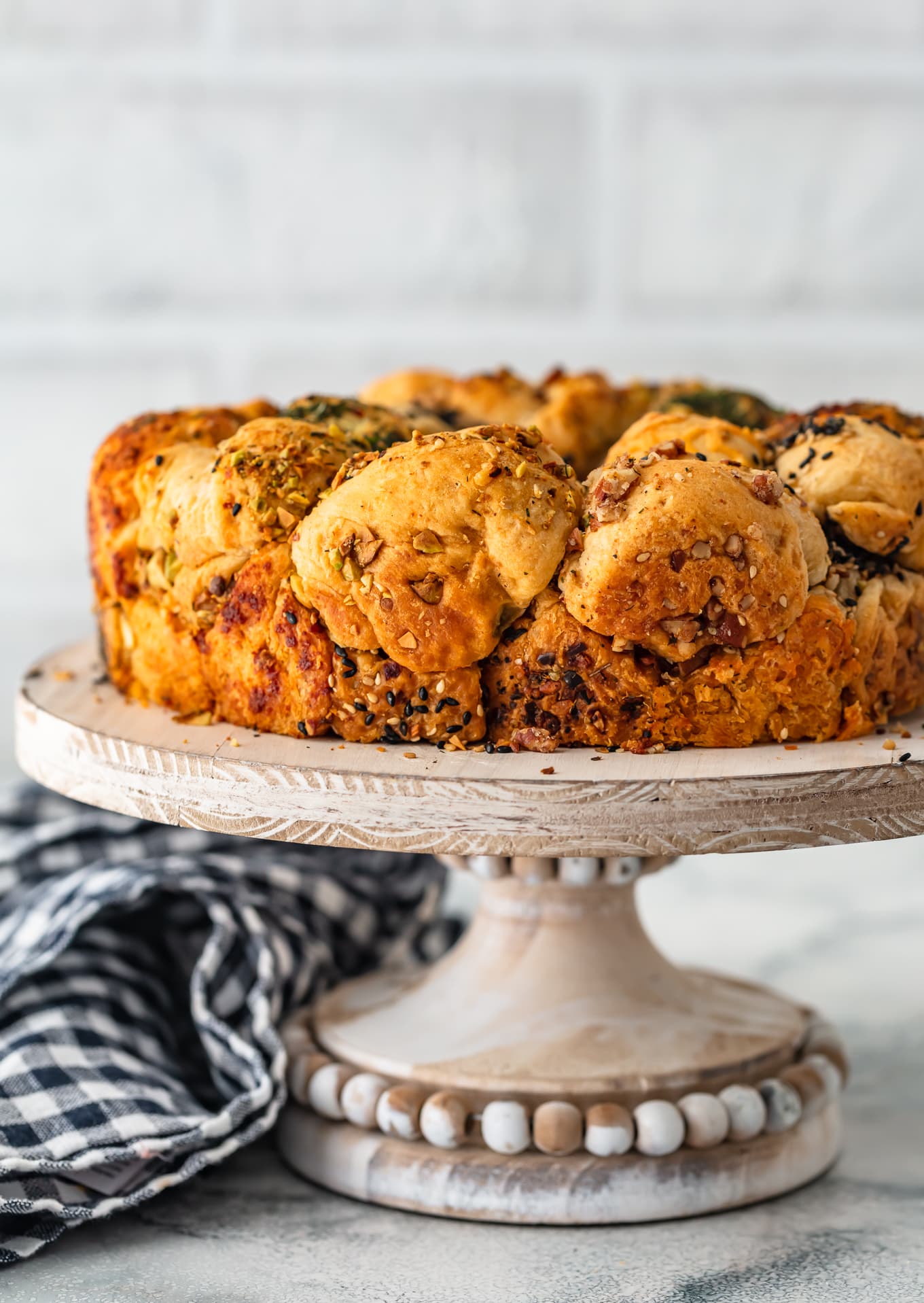 More Easy Bread Recipes
Try some of these delicious (and easy!) bread recipes. Trust me, even the most timid cook can pull these off!
How to Make Savory Monkey Bread
Using frozen, fresh or refrigerated dough (bread dough works great, but biscuit dough makes this even more light and flaky) roll into balls and gently roll in melted butter.
Next, roll each ball in various toppings, using as many or few as you like. For example, Parmesan cheese and smoky paprika.)
Then layer into a bundt pan that has been coated with cooking spray.
You can then sprinkle garlic powder over the top and top with remaining melted butter.
Gather your friends and family around and savor this delicious bread, piece by piece!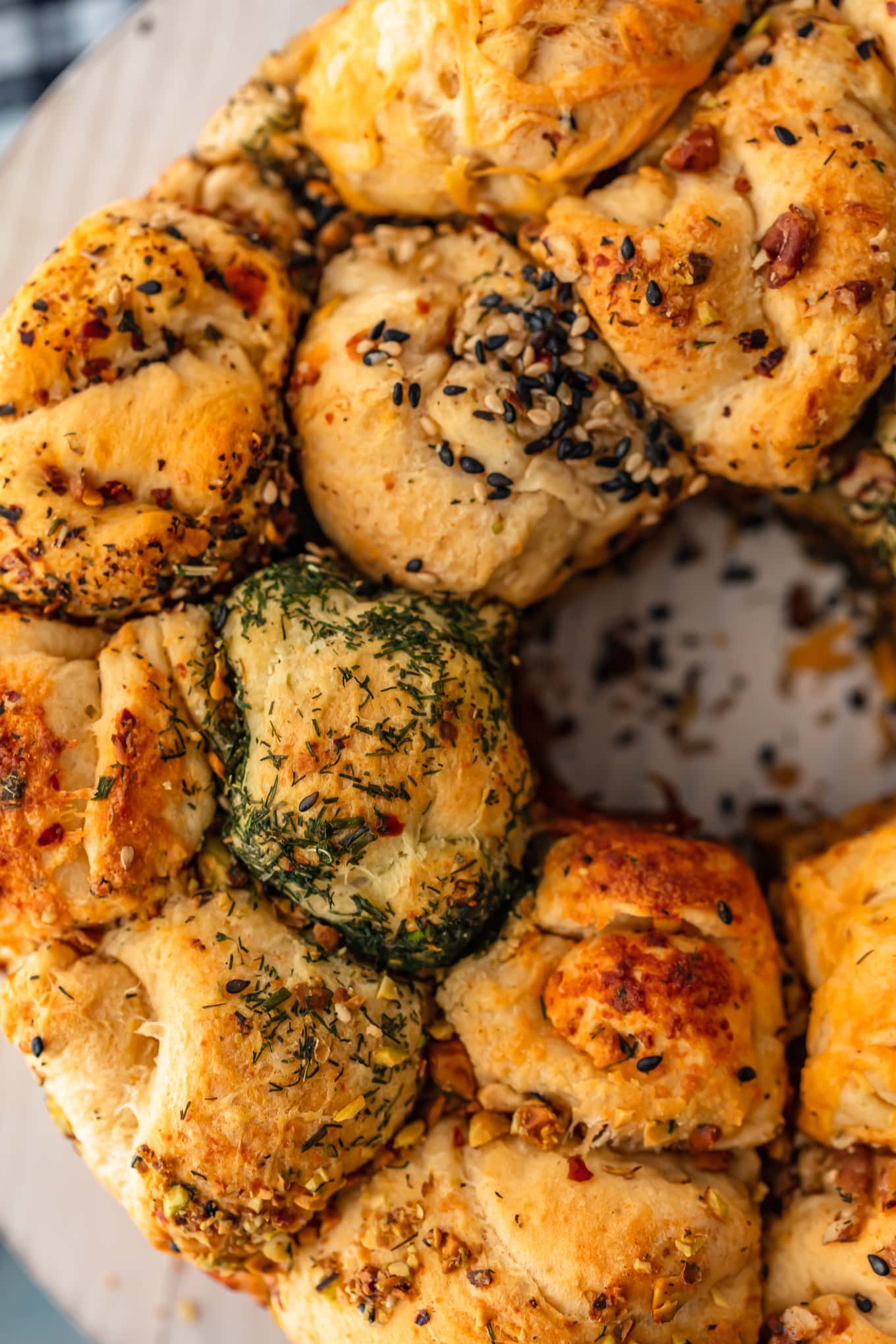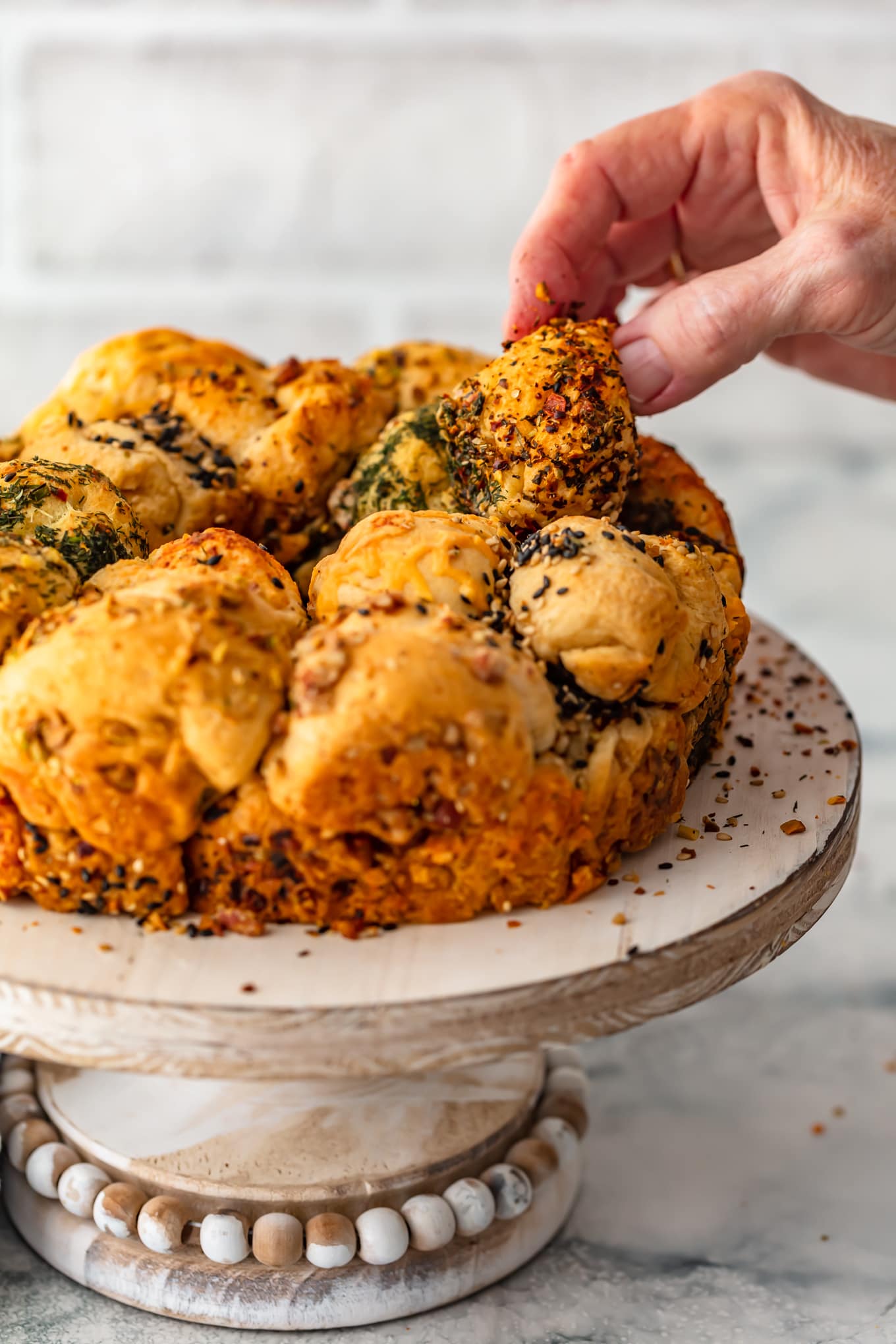 See the recipe card below for details on how to make Savory Monkey Bread. Enjoy every bite!