These simple and delicious (for your cat) DIY Cat Treats will knock your cat's paws off!! It's hard to win a cat's love…but these might just work. They'll go nuts for these easy tuna and catnip croutons -purrrfect!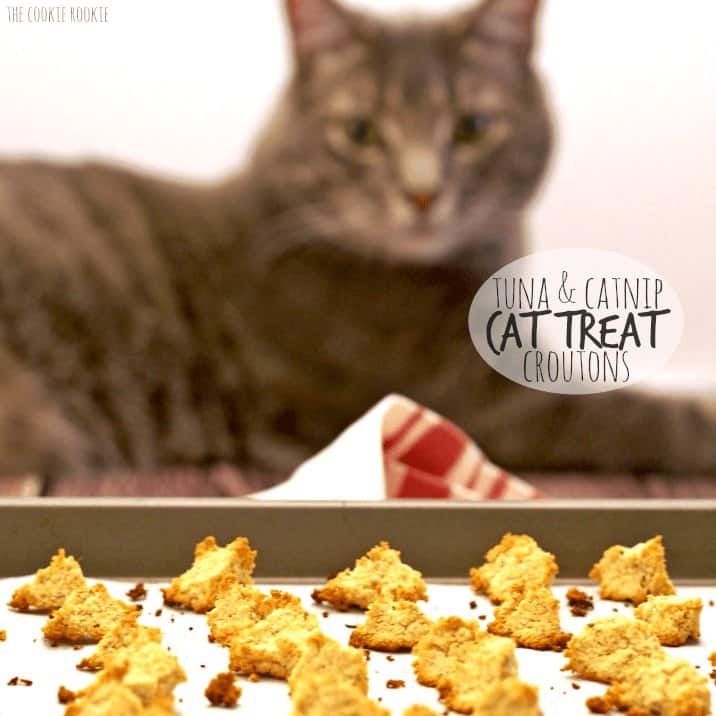 I found these easy treats on one of my favorite sites, Joy the Baker, and was inspired. I made our cat Dill some belated birthday DIY Cat Treats, Tuna and Catnip Cat Treat Croutons to be exact! He was very pleased! Nothing says love like some delicious homemade Pet treats.
Why these DIY Cat Treats are so good
An irresistible mix of catnip and tuna.
Easy to make, only 5 ingredients.
Make a batch, cheaper than store bought.
Natural ingredients.
Ingredients
Tuna – canned or bagged and drained.
Coconut Flour – for a stickier, thicker consistency, you can use whole wheat flour or oat flour. those flours might work better if you want to roll these into balls.
Olive Oil – extra light.
Dried Catnip
Egg
Water – add more if you want the dough to be stickier.
How to make these DIY Cat Treats
Be sure to scroll to the bottom for the full recipe
Combine the ingredients in a food processor until smooth. Pinch the pieces of dough into croutons and bake on a sheet for 15 mins.
Allow to cool and serve to your furry friend!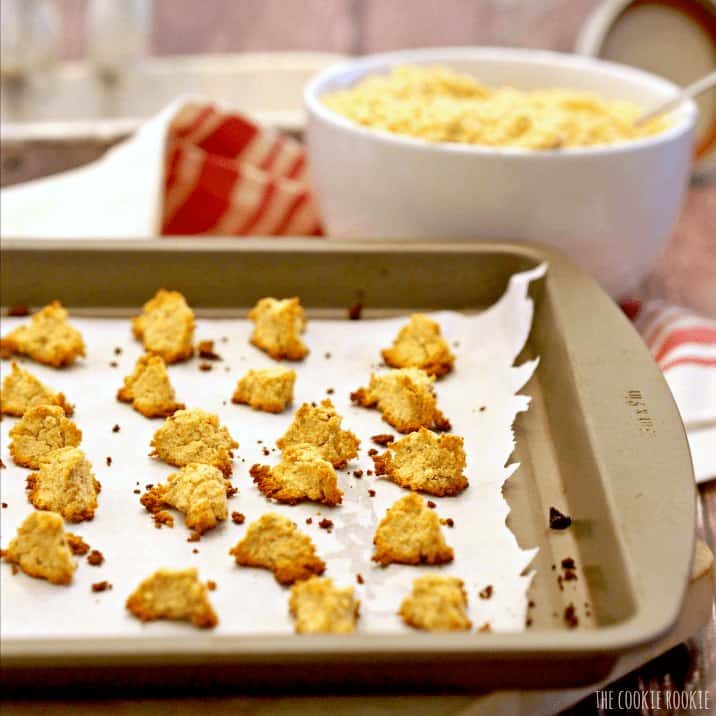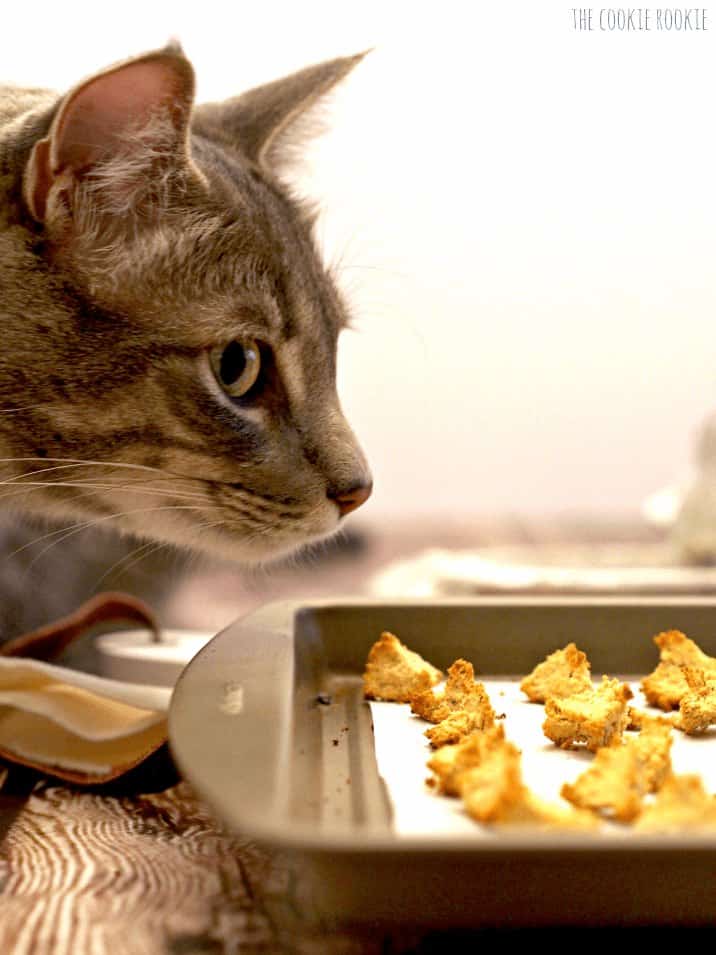 A DIY Cat Treat they'll love
Our dog Scout was very jealous! These simple treats are an easy way to say "I love you!" to your favorite kitty. They deserve it when they aren't destroying blinds and singing you songs at 3am. I know Dill isn't the only cat out there that loves to par-tay at 3am!
They are made with natural ingredients and our cat loved them and we all know how fussy cats can be!
Can my cat have Catnip everyday?
For indoor cats, especially, catnip can be a very healthy addition to their lives. By ingesting catnip (up to one tablespoon per day), your indoor cat gets a bit of the greens she needs to stay healthy that outdoor cats consume on their prowls.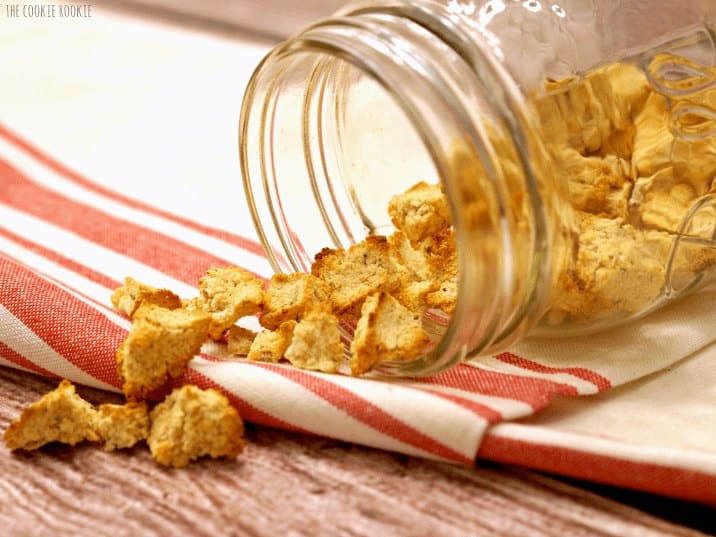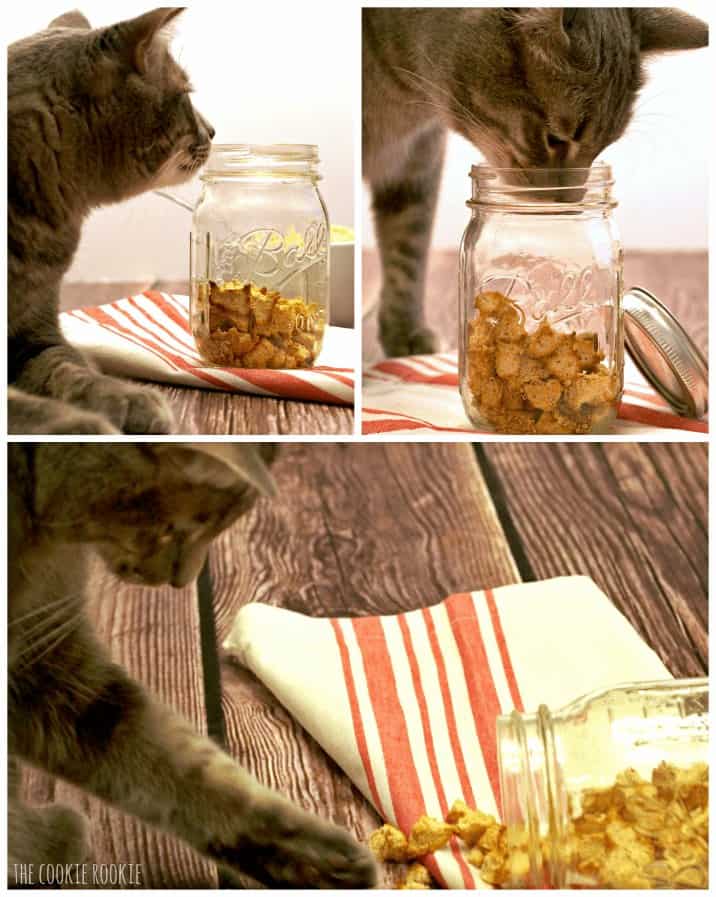 Can I substitute these DIY Cat Treats for meals?
No, these are just for treats, your cat will still need their regular meals and the nutrients they provide. Although these DIY Cat Treats are natural, I wouldn't give them out all the time, just as you would regular treats. And obviously be particularly sparing if your kitty is a bit overweight!
Storing DIY Cat Treats
These will store in your fridge for about a week. Since they contain egg and tuna, you shouldn't keep them longer than that. Store in an airtight container.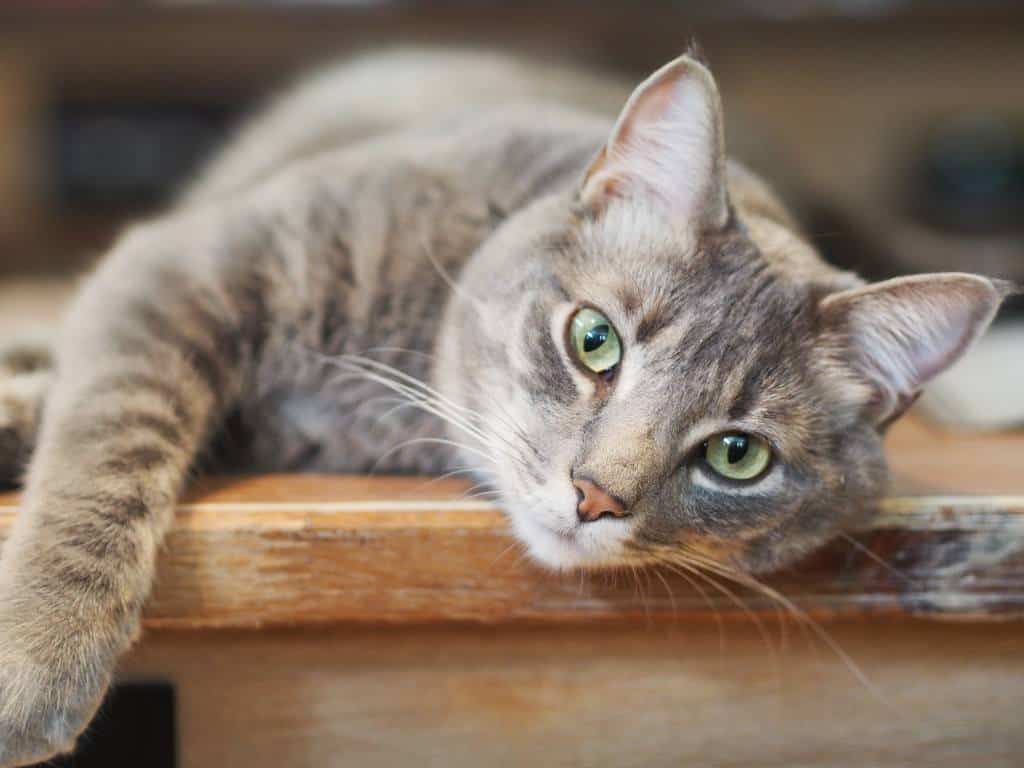 Top Tips
You can use canned tuna or canned salmon.
Make sure to use a preheated oven.
If you want to make balls, use whole wheat flour or oat flour as they make a stickier mix.
Allow to cool completely before serving.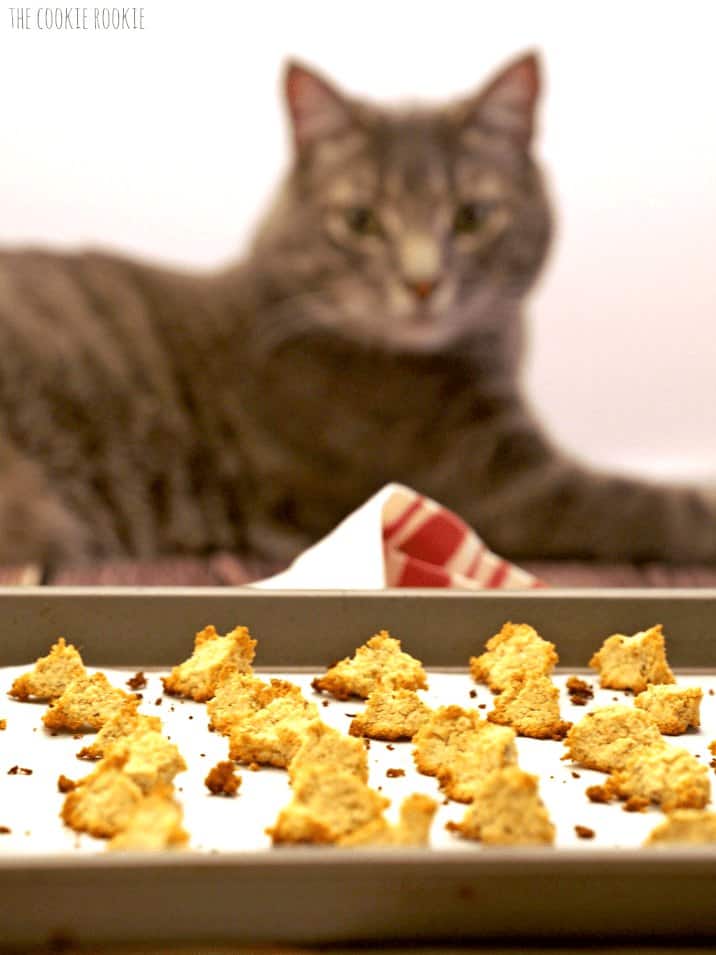 Check out these other delicious pet treats
Have you (your kitty!) tried these DIY Cat Treats? Feel free to relay any kitty reviews and leave a star rating also I'd love to hear from you in the comments below!