Oat and Apple Pretzel Dog Treats are a cute and simple pet treat that you can make for your pup or for a homemade gift for friends. Treat your pet to these cute and easy Oat and Apple Pretzel Dog Treats! They deserve it!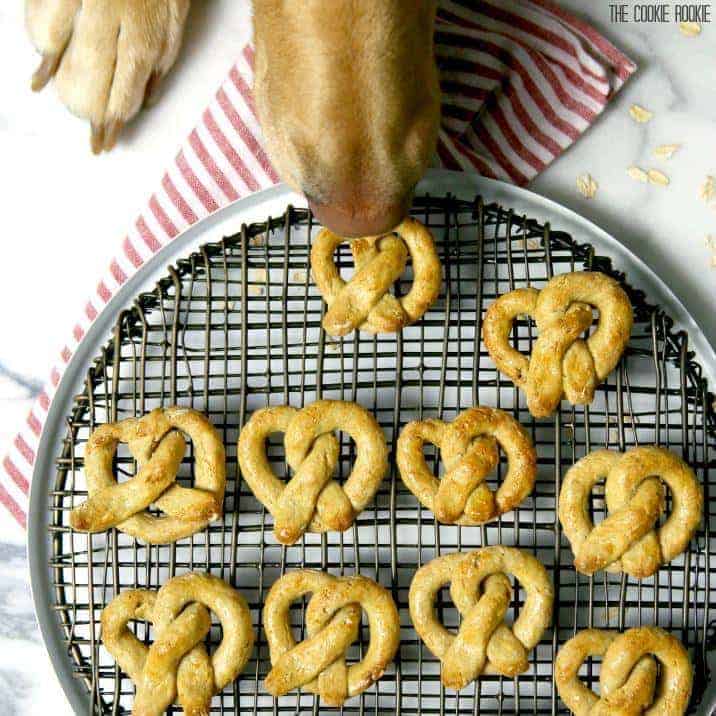 I've been blessed with many great loves in my life. I have a fabulous husband, amazing parents, the best brother and sister in law, the cutest niece and nephew in the world, and even a mostly sweet cat. But then there is Scout. Scout, my 120 lb. yellow lab pony dog. One of the great loves of my life. The absolute sweetest, largest, best dog in the world. I've made a couple treats for her before, Peanut Butter Treats and Puppy Ice Cream, but I thought it was time to make her something new. She deserves it!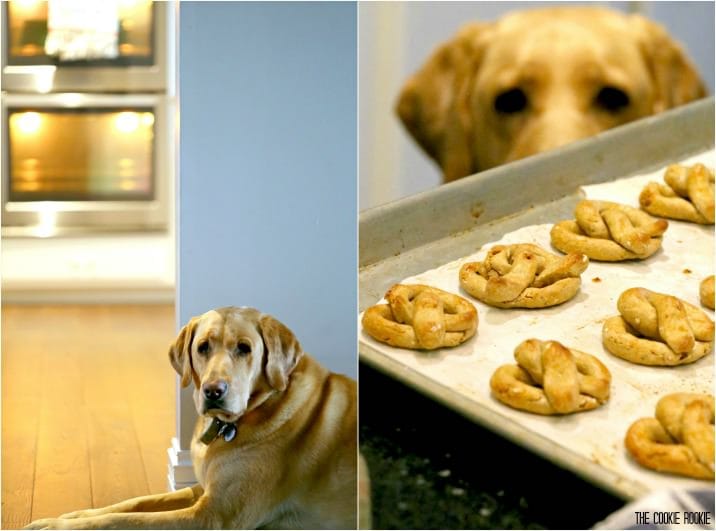 I got Scout when I was a single lady living in Florida, with about $10 (or if you ask my parents…it was $-10) in my bank account. I remember just needing to buy her. I needed that unconditional love, and she was there.
Things changed after I got her. My constant companion, best friend, favorite cuddler. She had quite the wild puppy stage, but we made it through! :) When I moved back home, I filled up my car with whatever would fit, and Scout took the front seat. We drove back to Missouri and ended up meeting Pat the next week. We have gone through a lot together! My girl doesn't ask for much, but she LOVES treats.
Making some easy Oat and Apple Pretzel Dog Treats is the least I can do for my best new coworker!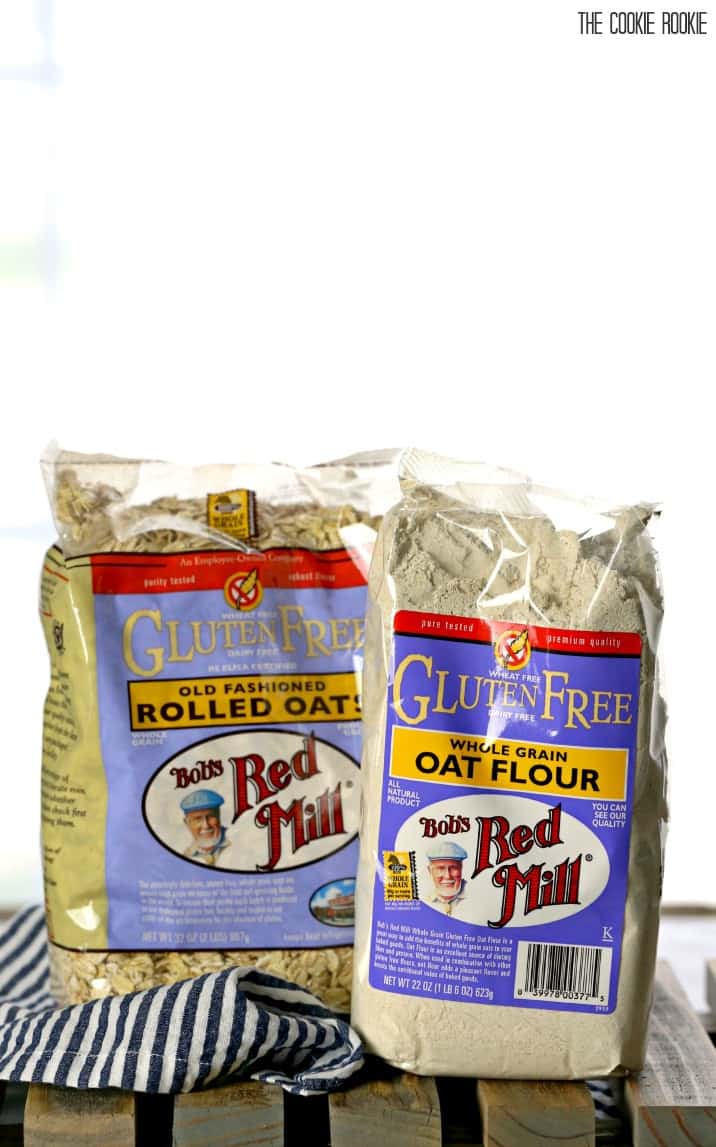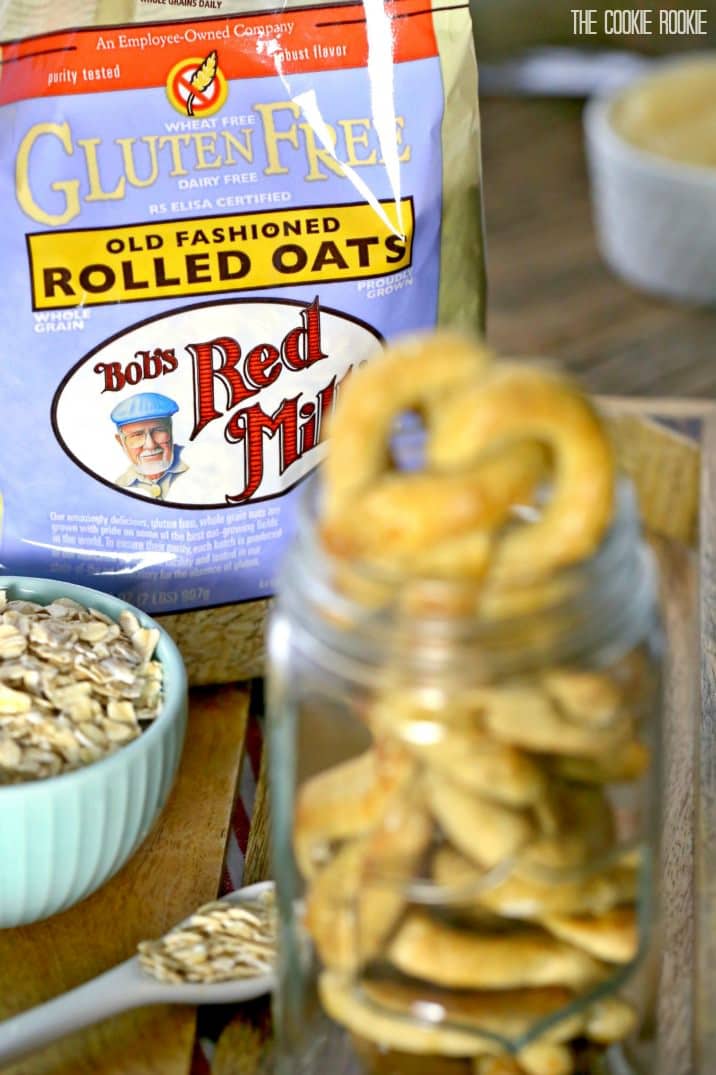 When it comes to Scout, we are pretty picky. She may be willing to eat anything, but I want her to have only the best. After a lot of research, I came to know and LOVE Bob's Red Mill products when making her treats. Don't get me wrong, Bob's Red Mill isn't exactly made for dog treats. They have hundreds of delicious HUMAN products that are some of our very favorites at home (We LOVE their quinoa, brownie mix, and all of their different flour options!). Their business really is built on trust, honesty, and integrity. Down to the clear bags that let you see the product before purchasing. I'm SO honored to be working with a brand like that!
So even though their products are made for humans, it also just so happens that Oat products are healthy for pups! It also just so happens that Bob's Red Mill has some killer Gluten Free Oat products!! When baking for your pet at home, Bob's Red Mill is an accessible, affordable way to give your pet healthy and delicious treats!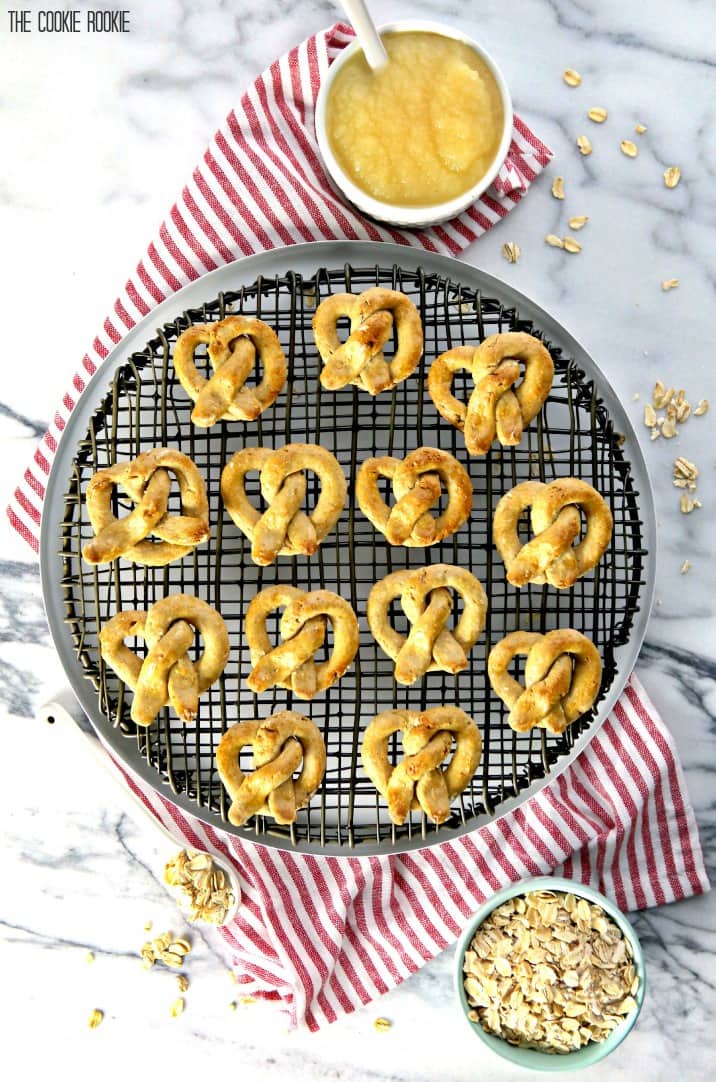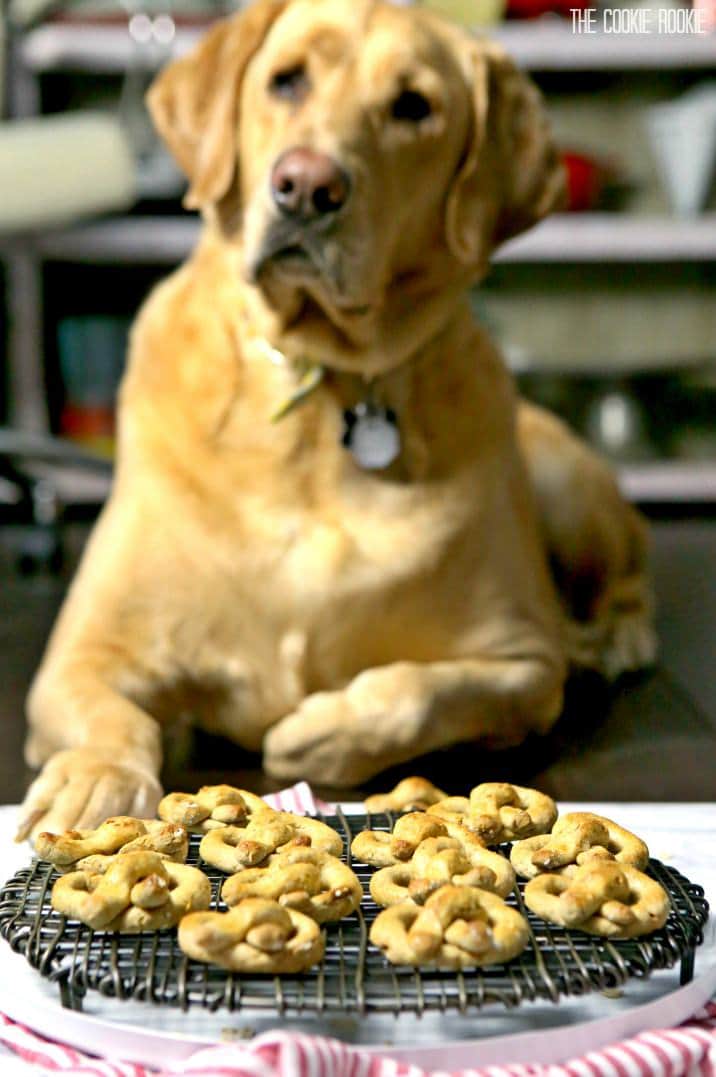 These simple pretzel treats are made with only 4 ingredients!! It's nice to know exactly what you're feeding your dog. Making your own treats at home is one way to do that!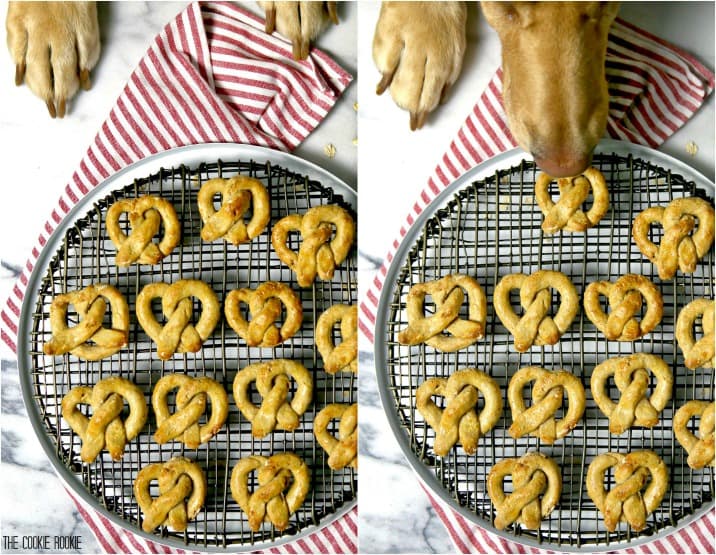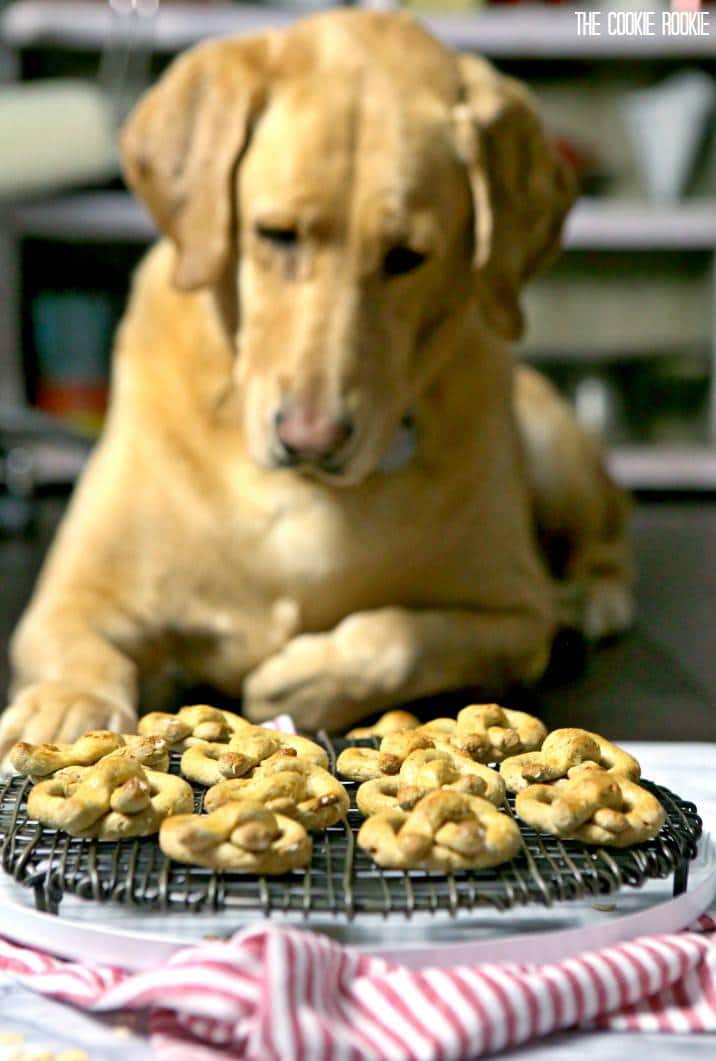 Dogs as wonderful and perfect as Miss Jean Louise Vanderwoodsen, AKA Scout, deserve the best. I have a feeling your dog deserves the best too!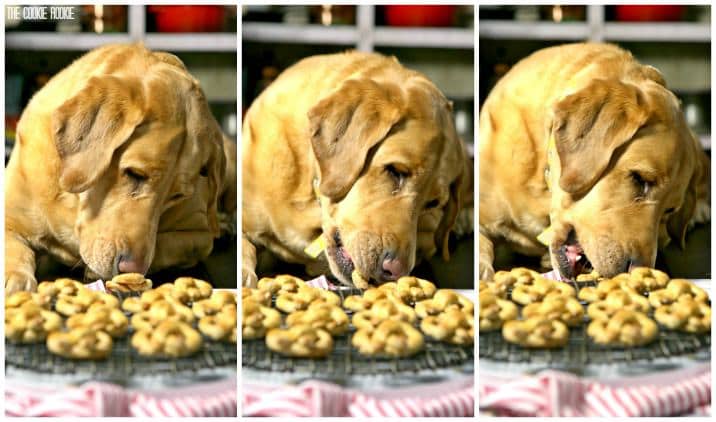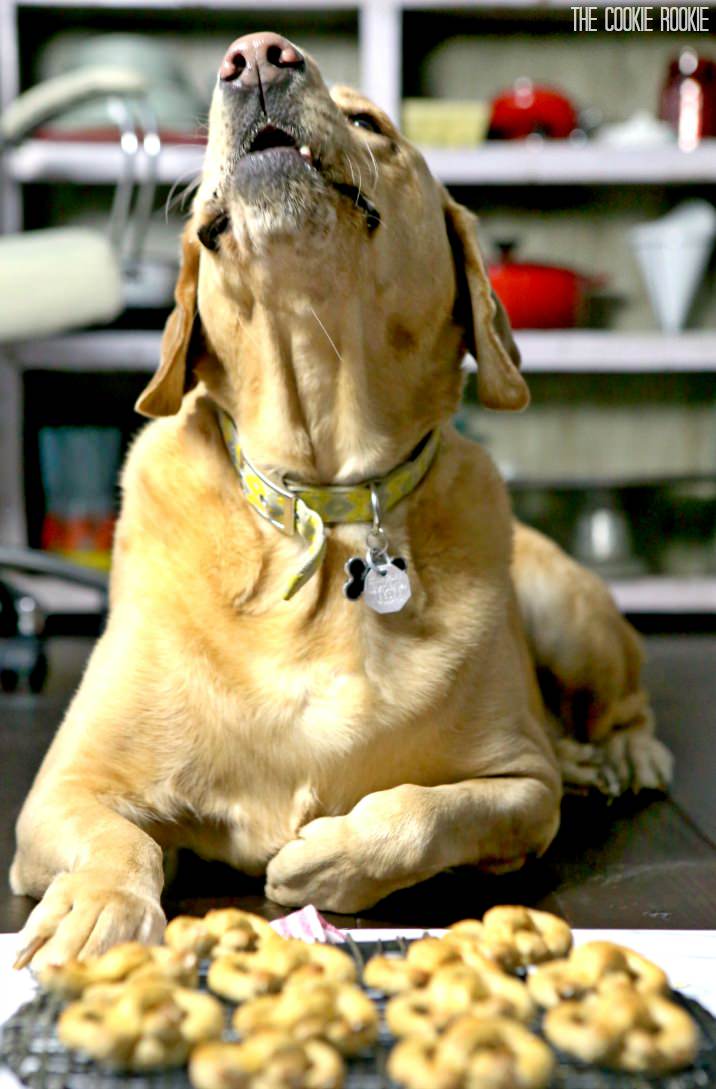 Below the recipe card you'll find a coupon for $1 off any Bob's Red Mill product!! Their products are available nationwide, click HERE to find your favorites! Be sure to follow them on Facebook for product announcements and other good stuff. You won't regret it!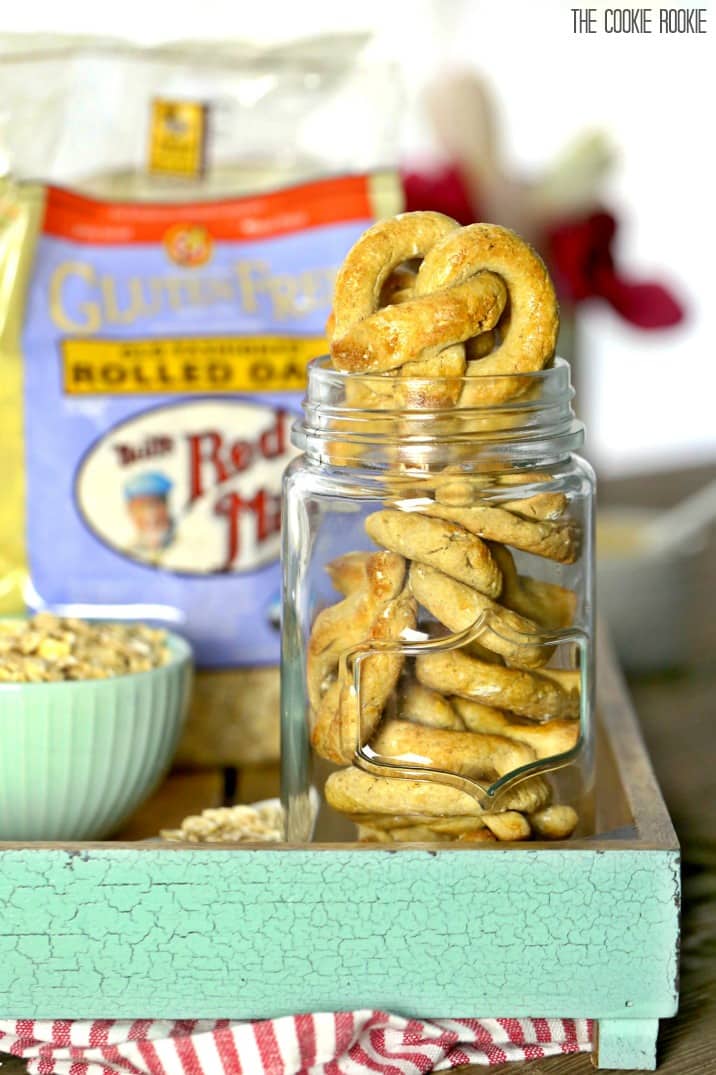 Hope all those deserving pups out there enjoy!