Cheese Dog Treats are so easy to make and fun to give to your pooch! You only need 4 inexpensive ingredients and less than an hour of your time to make these crunchy, cheesy dog treats. These are sure to get some tails wagging!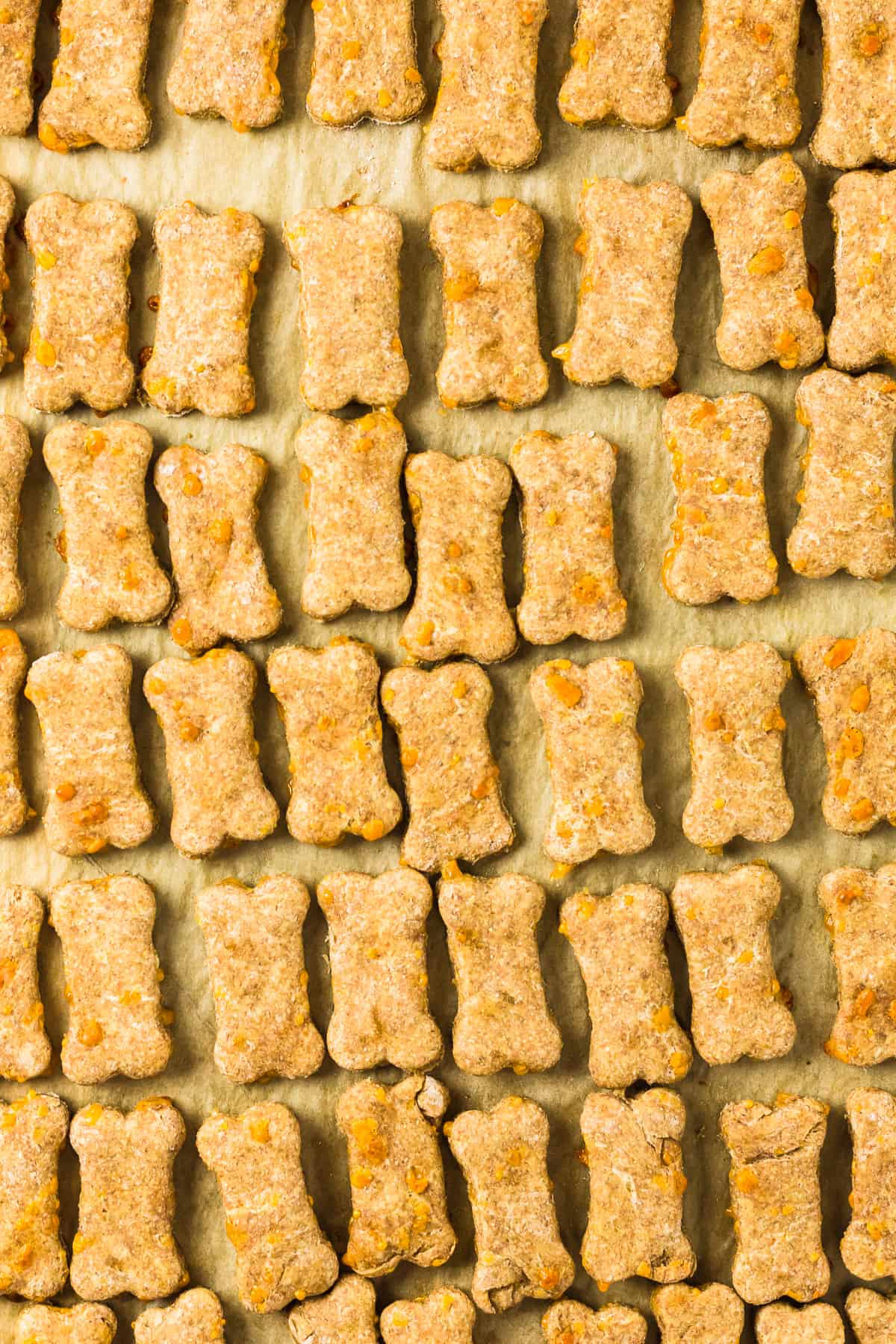 What's in Cheese Dog Treats
Made with natural and healthy ingredients, you can feel good about giving these to your puppy.
Whole Wheat Flour: I like using whole wheat flour for dog biscuits for the extra nutritional value. Other types of flour are fine to use, as long as you know your dog isn't allergic.
Eggs: These act as a binder to hold all of the ingredients together.
Water: This makes the dough pliable and easy to form into your favorite shapes.
Cheese: Shredded cheddar cheese is best!
PRO TIP: This dough reminds me a bit of bread in that you really need to knead it for a while to get all the ingredients combined. I used my hands to do this, but you could also break out the stand mixer and let that do the work for you!
What kind of cookie cutter should I use?
You can use any size or shape of cookie cutter for this recipe. If you choose to make your treats thinker than ¾-inch you may need to cook a few minutes longer. The treats should be crunchy all the way through.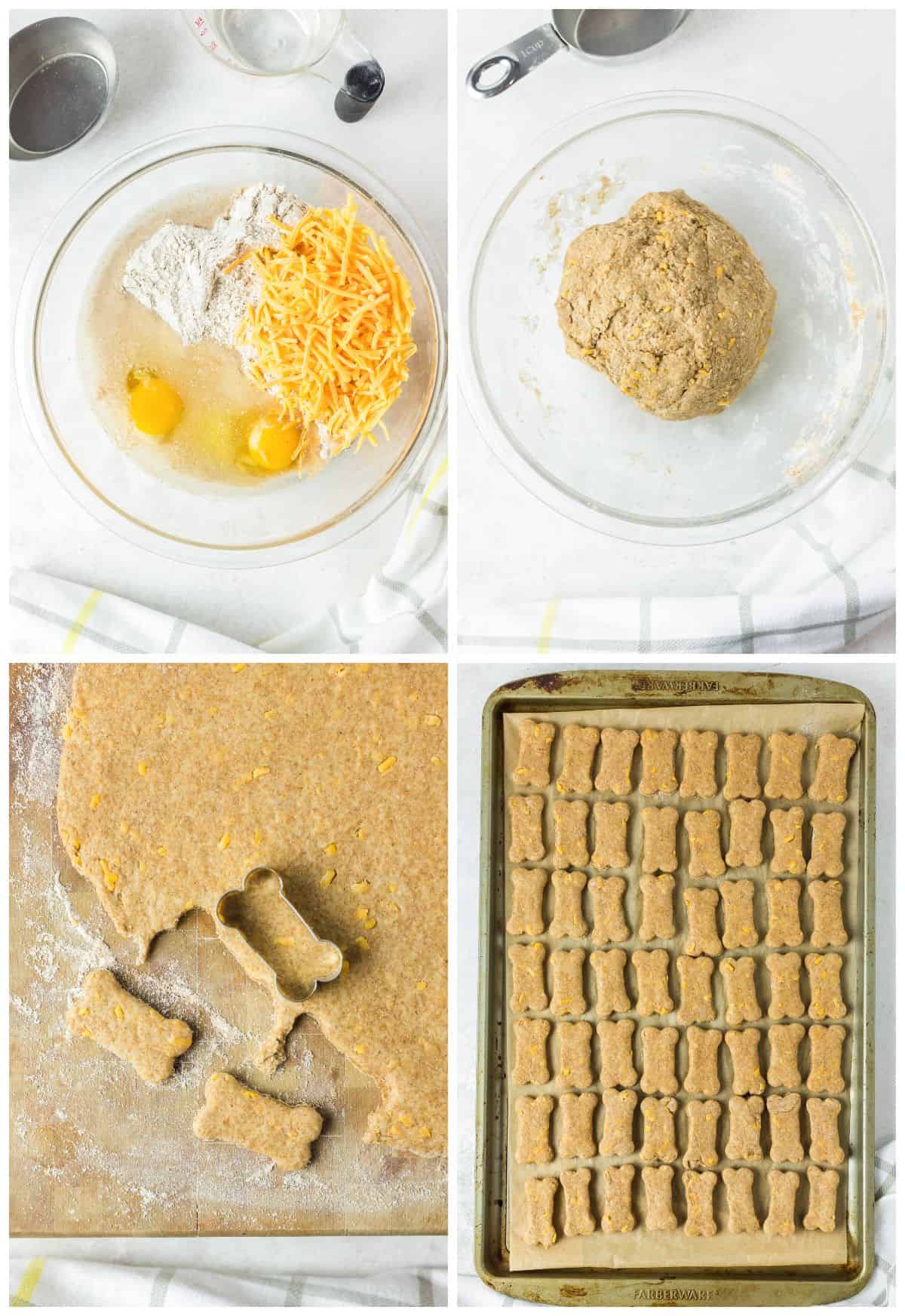 How many treats can I give my dog?
These are treats, so should be given as such and shouldn't replace your dogs' main meals. One or two a day is plenty.
Can I use all-purpose flour in dog treats?
Yes, all-purpose flour works just fine! I personally prefer whole wheat flour for the nutritional benefits, but all-purpose is safe as long as your dog isn't allergic.

Are cheese dog treats safe for people to eat?
Yes! We're using ingredients that are safe for both dogs and people. While I wouldn't exactly recommend snacking on these, if a little one gets their hands on them, they'll be okay!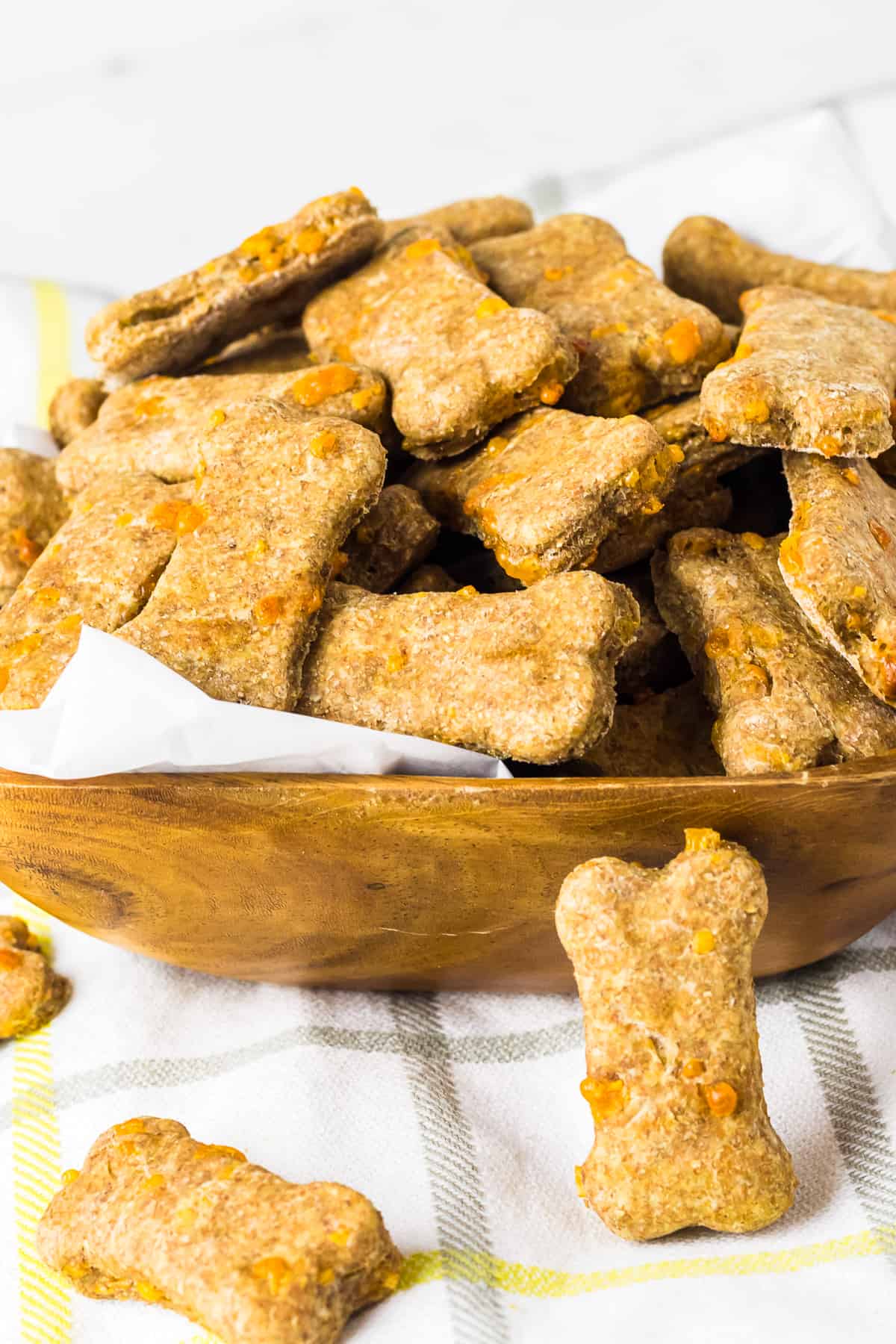 How to Store
Once your cheese biscuits have cooled, place them in an airtight container and they will keep well for around 2 months.
How to Freeze
Yes! This recipe makes a batch of 60 treats, so it's a great idea to freeze them. Just pop them into a container or freezer bag and they will keep well for 3-4 months. Thaw the cheesy dog biscuits at room temperature before giving to your pooch.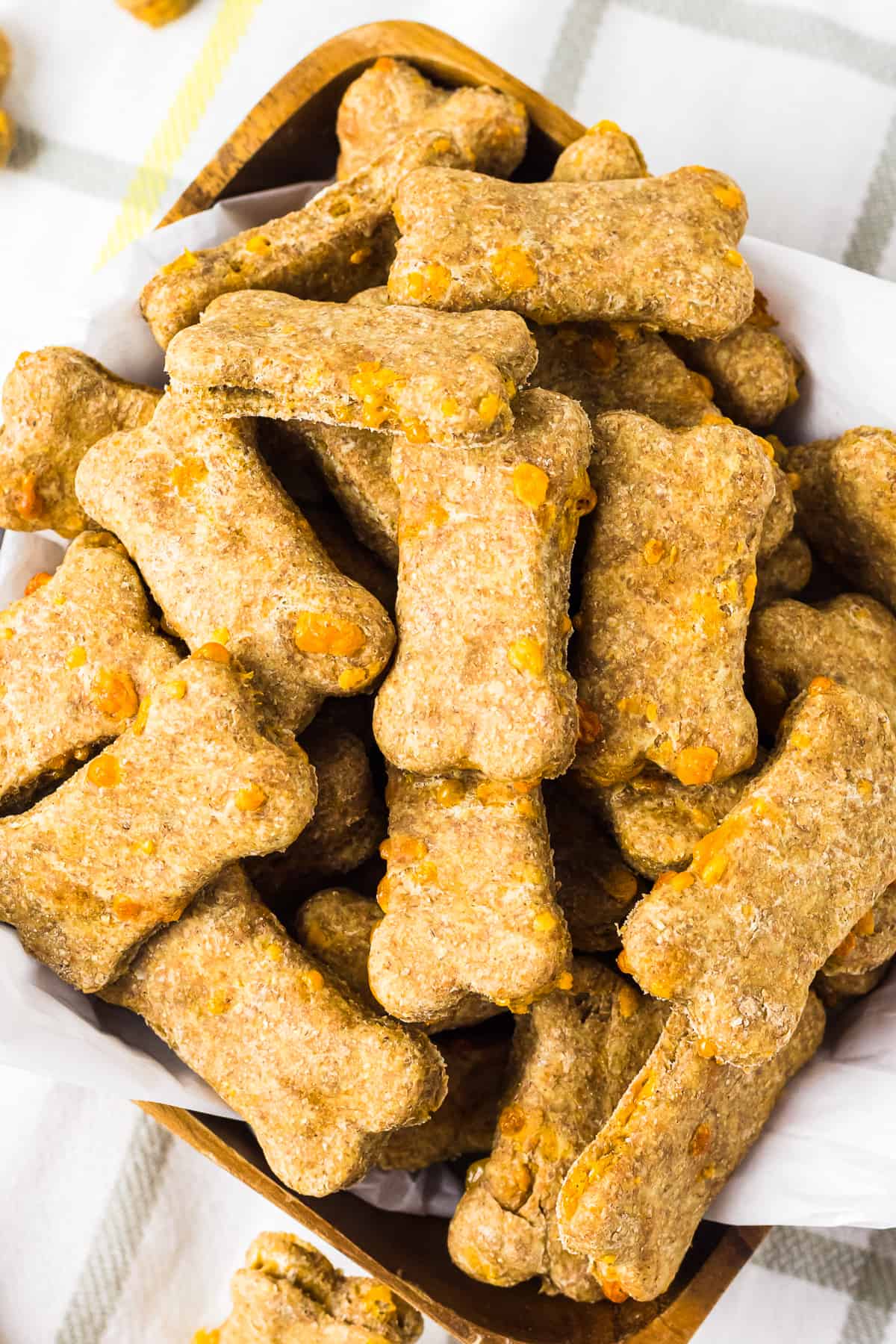 5-Star Review
"I loved this recipe! But better yet so did my dogs! I used the dough attachment on my Ninja food processor, threw all the ingredients in and out came the perfect dough! The dough was so easy to work with! This will definitely be my go to recipe for my dog treats from now on!" – Kathy