We are bad parents. We forgot Scout's birthday. The poor girl was totally ignored on her (made up) birthday of March 17. I was busy visiting friends in Jacksonville, and Pat just straight up forgot. We are the worst puppy parents ever!! Luckily, we made up for it this weekend!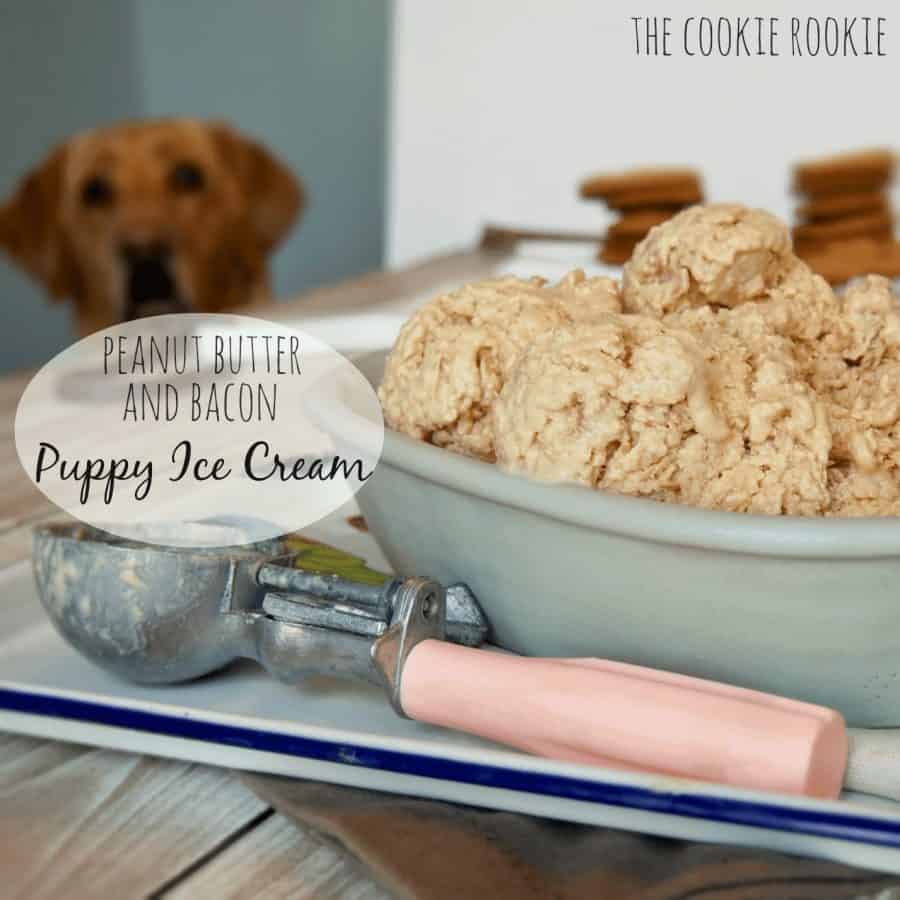 A couple of months ago, I made my best sous-chef (my Yellow Lab Scout) some homemade Peanut Butter Dog Treats. Since then, I've been brainstorming other puppy treats to make. I came across some recipes for Puppy Ice Cream and thought she would just LOVE some Peanut Butter Bacon Puppy Ice Cream for her big 5th (belated) birthday!!
She was beside herself with excitement and was sooo annoyed that I had to take some pictures before she was able to enjoy her new treat! She sits next to me for every recipe, and is usually very patient, but when she smelled the bacon and peanut butter…it was a different story. Add in some Peanut Butter Dog Treats and make an ice cream sandwich, and I just knew she would be in heaven.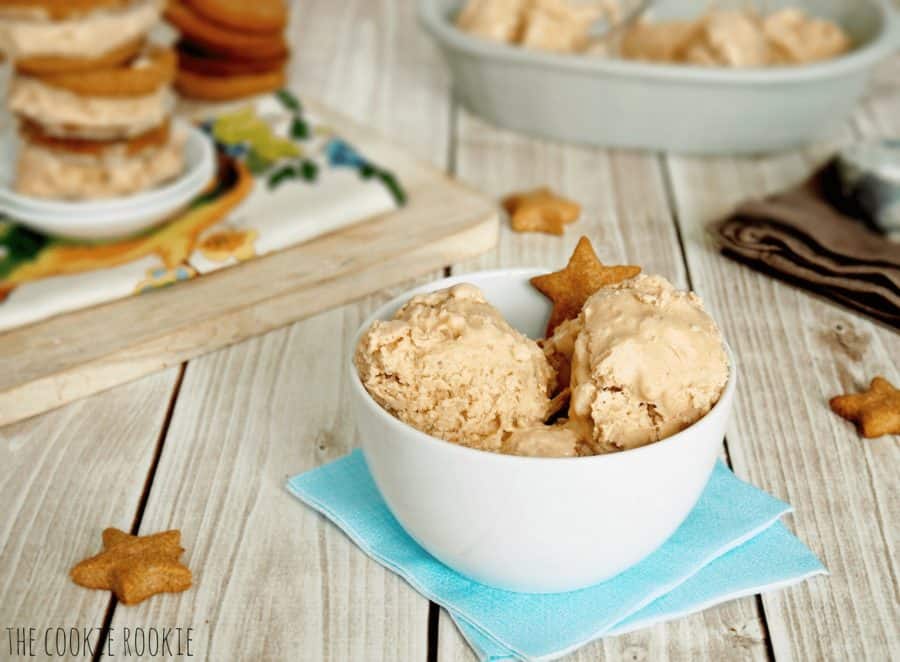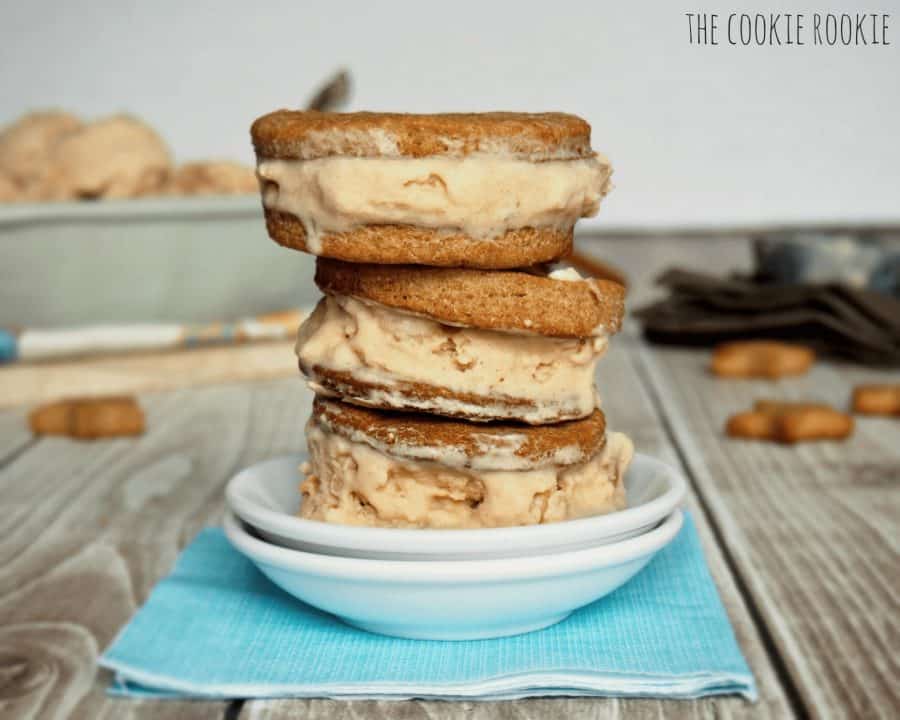 We headed out onto the deck so that she could be rewarded for her patience, and her 5 years on earth, and she was just soooo excited. Much more excited than I am on my birthdays! "PLEASE MOM, JUST GIVE ME THE ICE CREAM!"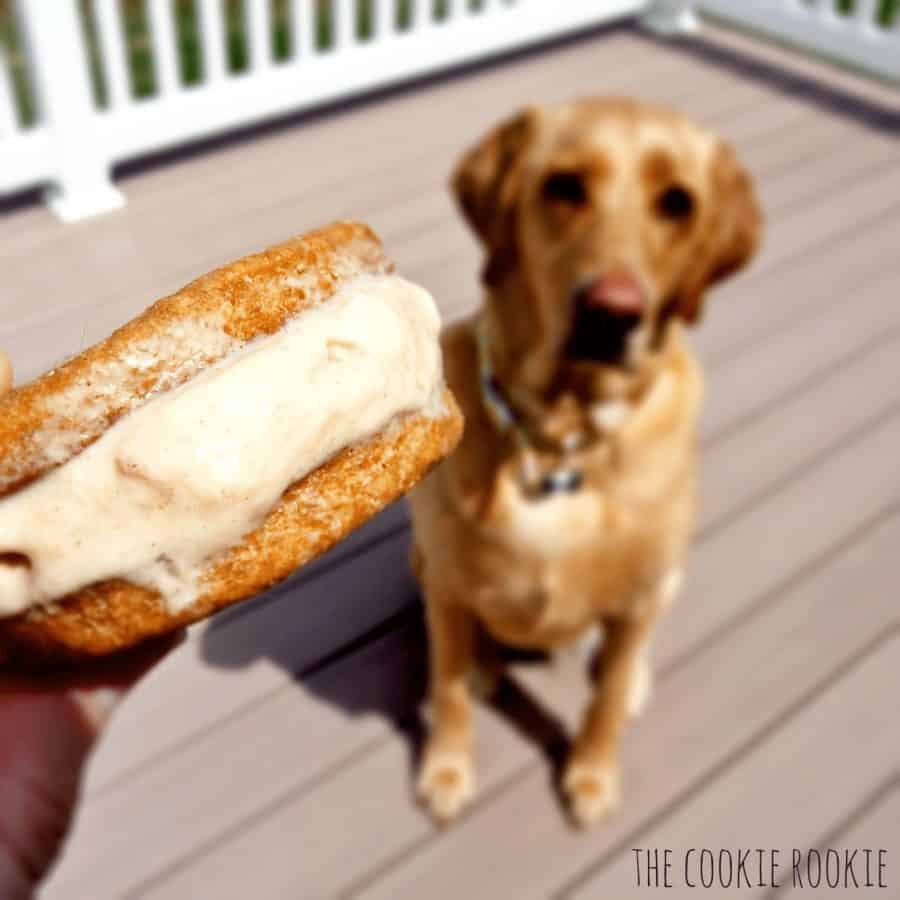 It was a huge success, so much so that I couldn't really capture it on film. She definitely loved it!! Since she is on a bit of a diet (Scout is big-boned…not fat…but some say 110 lbs is too big for a female lab…??) she only got to eat one for now. These freeze really well, so I have the others waiting for her in the freezer. She will thank me once the summer heat rolls in! Girl loves to eat!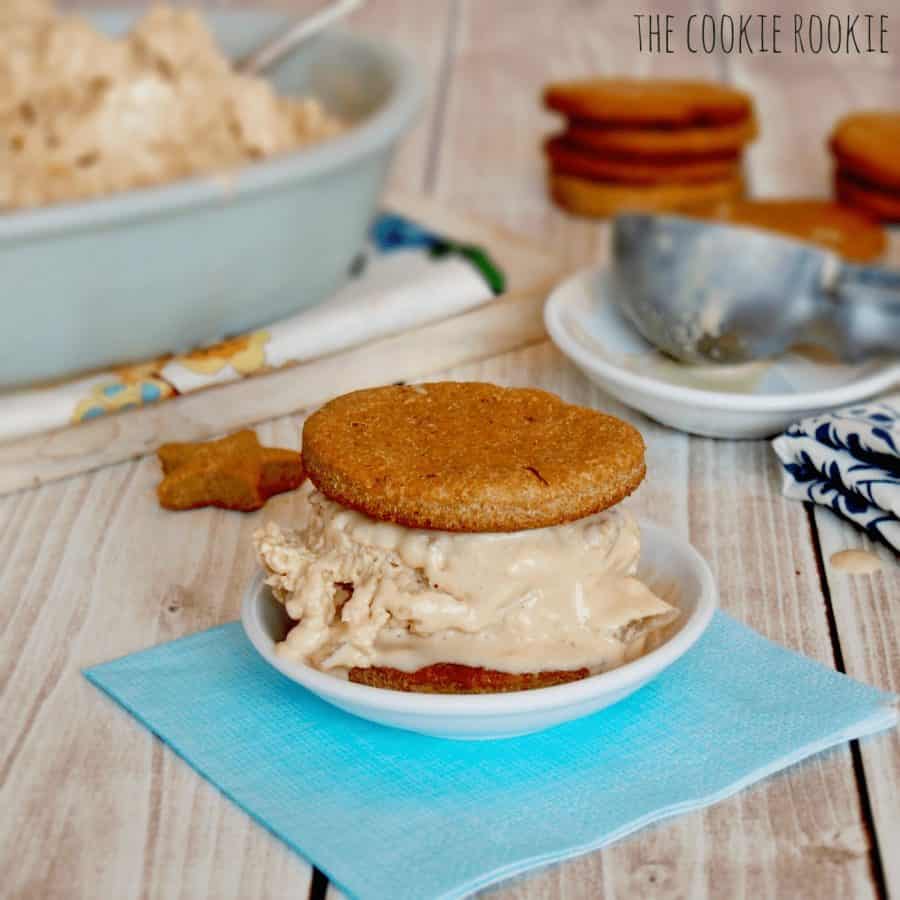 Scout had a great birthday, even if it was a bit belated. We are lucky she forgives us easily, when food is involved. I hope you find a reason to spoil your furry friends this week, even if its not their birthday.