When the weather gets hot, how about treating your pupper to some homemade dog ice cream? Whether it's their birthday, maybe they've got a new job, or just passed their driving test, celebrate with some puppy ice cream. I mean, dogs are people, too, right? This is such an easy recipe– peanut flavor with bacon bits– and your dog will love you for it!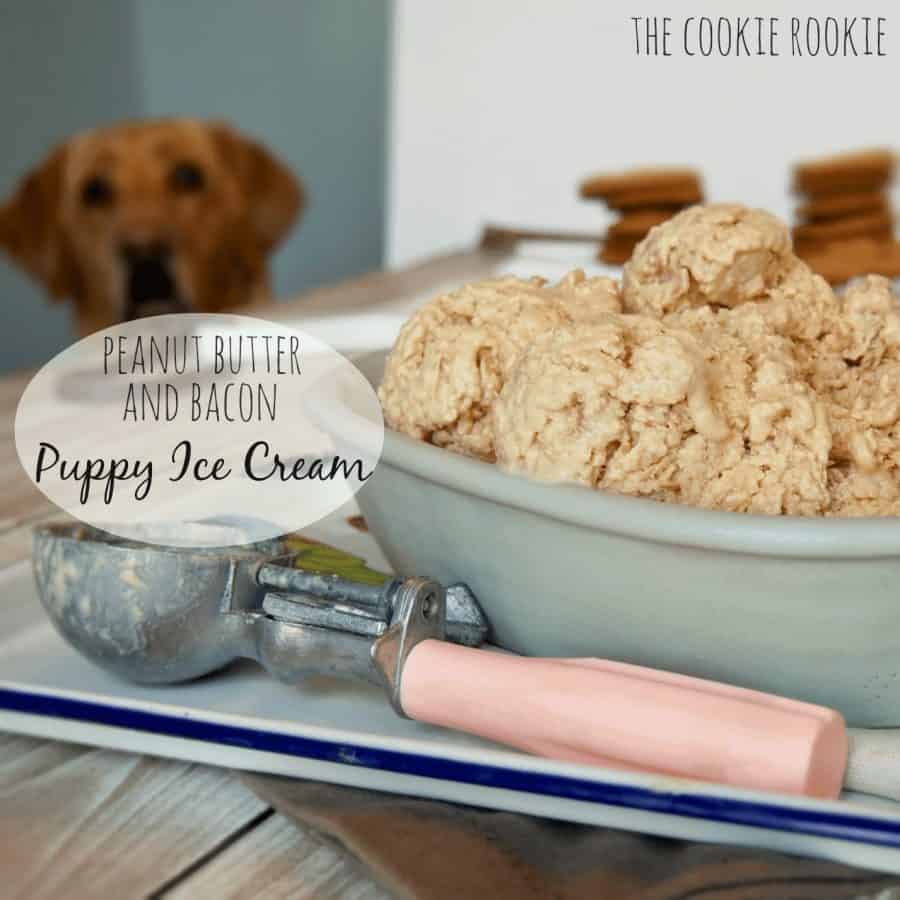 Dog Ice Cream Recipe
A while ago, I made my best sous-chef (my Yellow Lab, Scout) some homemade Peanut Butter Dog Treats. Since then, I've been brainstorming on other puppy treats to make for her.
I came across some recipes for Puppy Ice Cream and knew she would just love some for her birthday!! Dessert for dogs– who's a good boy (or girl)?!
They were a huge success and she definitely loved them. We're watching her weight, though, so she only got to eat one for now. This ice cream freezes really well, so I have the others waiting for her in the freezer. She'll thank me once the summer heat rolls in. This girl loves to eat!
Why You'll Love This Puppy Ice Cream
Easy to make. Only three ingredients needed!
A delicious treat. This treat has ingredients that dogs can digest–peanut butter and bacon, not sugar or chocolate.
Customize it. Add in your dog's fave flavors, or make doggie ice cream sandwiches.
Ingredients
Peanut butter – Go for creamy, not chunky, and natural ingredients over processed. I used Smuckers Natural.
Plain yogurt – Greek yogurt is good. It has significantly less lactose than regular yogurt.
Bacon bits – optional, but you know your dog loves 'em!
Trademark note: In the spirit of transparency, please note that Smucker's is a proprietary brand that I want to acknowledge and give credit to.
How to make Puppy Ice Cream
Be sure to see the recipe card below for full ingredients & instructions!
Mix the ingredients and freeze, serve to your dog in 1/2 and 1 cup increments!
Combine the peanut butter, yogurt, and bacon bits.
Freeze until firm.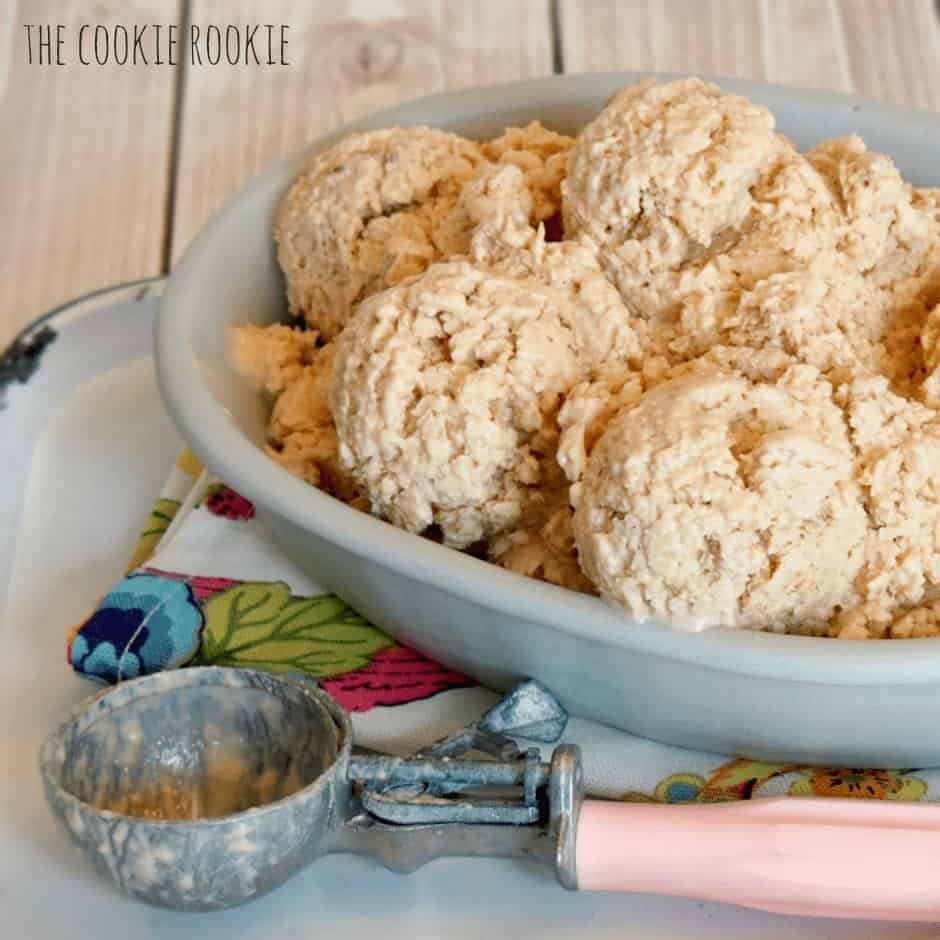 How is This Different From Regular Ice Cream?
Dog-friendly ice cream is softer and easier to scoop than other frozen treats. That makes it a great choice for dogs that tend to scarf treats whole or for senior dogs with limited teeth. These ice cream recipes also work well as meal toppers that mix in easily with regular dog food.
Dogs have different digestive needs from humans. Sugar, chocolate, and too much lactose can cause problems including gas, bloating, constipation, diarrhea, or vomiting. But, those are the primary ingredients in regular ice cream, so we have to revise the recipe significantly.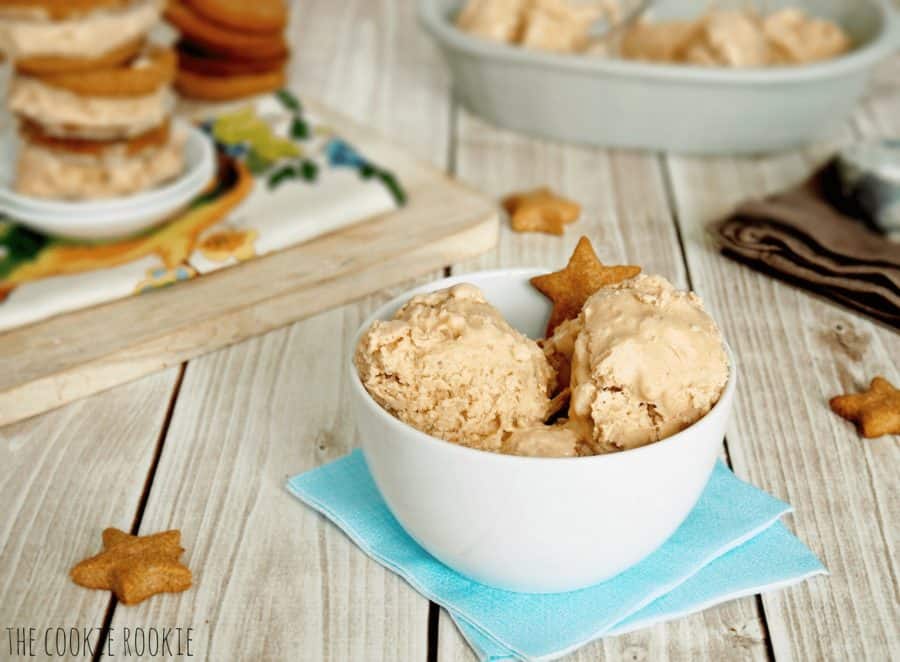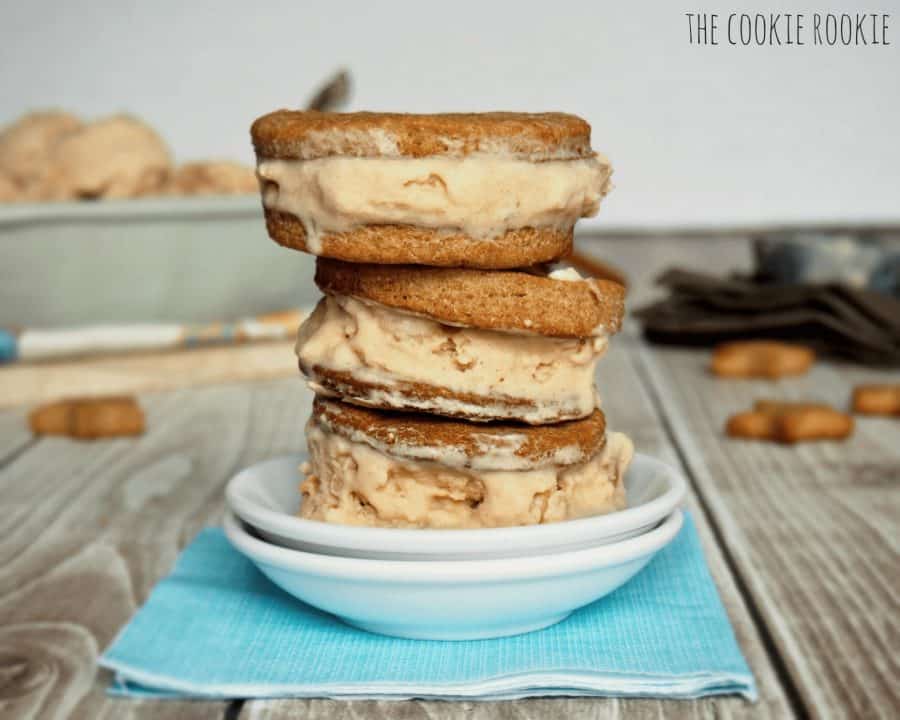 What Flavors of Ice Cream Can I Make?
Making doggie ice cream is really easy. It's all based on plain yogurt and fresh ingredients that are good for dogs, like bacon and peanut butter. Every dog is different so you know their flavor preferences and how large the serving should be.
You could try oatmeal and cinnamon, or how about banana and strawberries? And while we'd never want a liver and green bean ice cream cone, your dog might think it's pretty tasty!
What About Puppy Ice Cream Sandwiches?
Add in some Peanut Butter Dog Treats and make an ice cream sandwich! Scout is a fan, without a doubt!
To make an ice cream sandwich, place a scoop of the ice cream between two circular dog treats, scrape the excess off the sides, and freeze again (to make them less messy).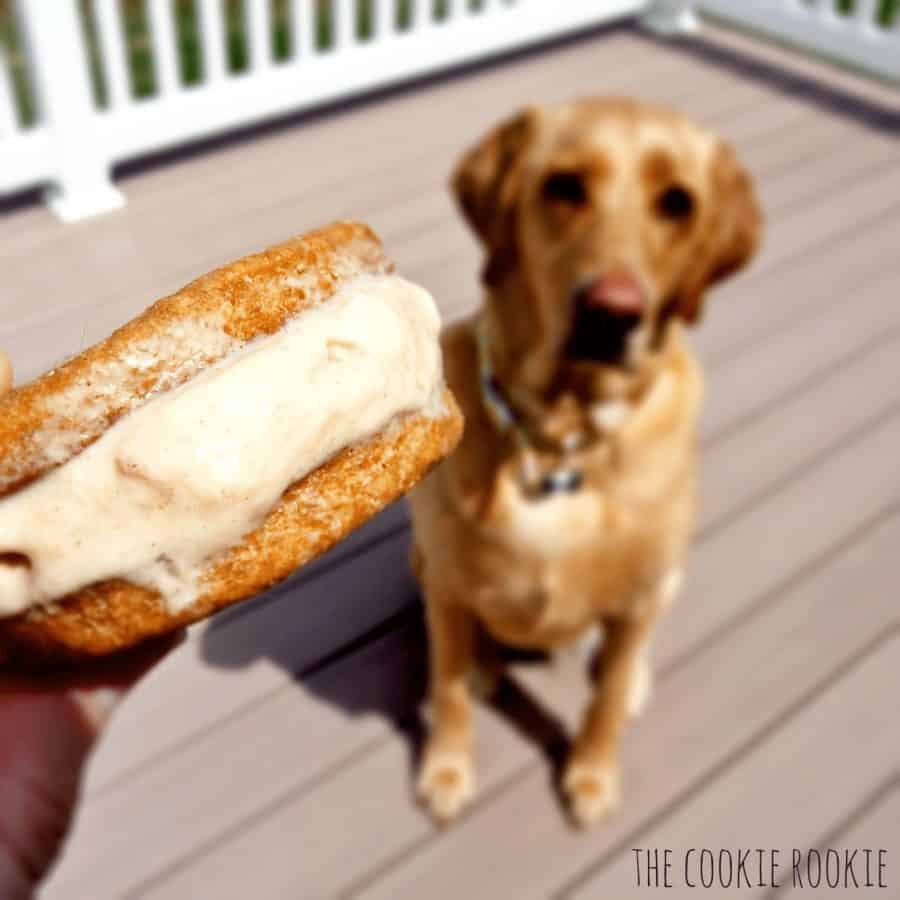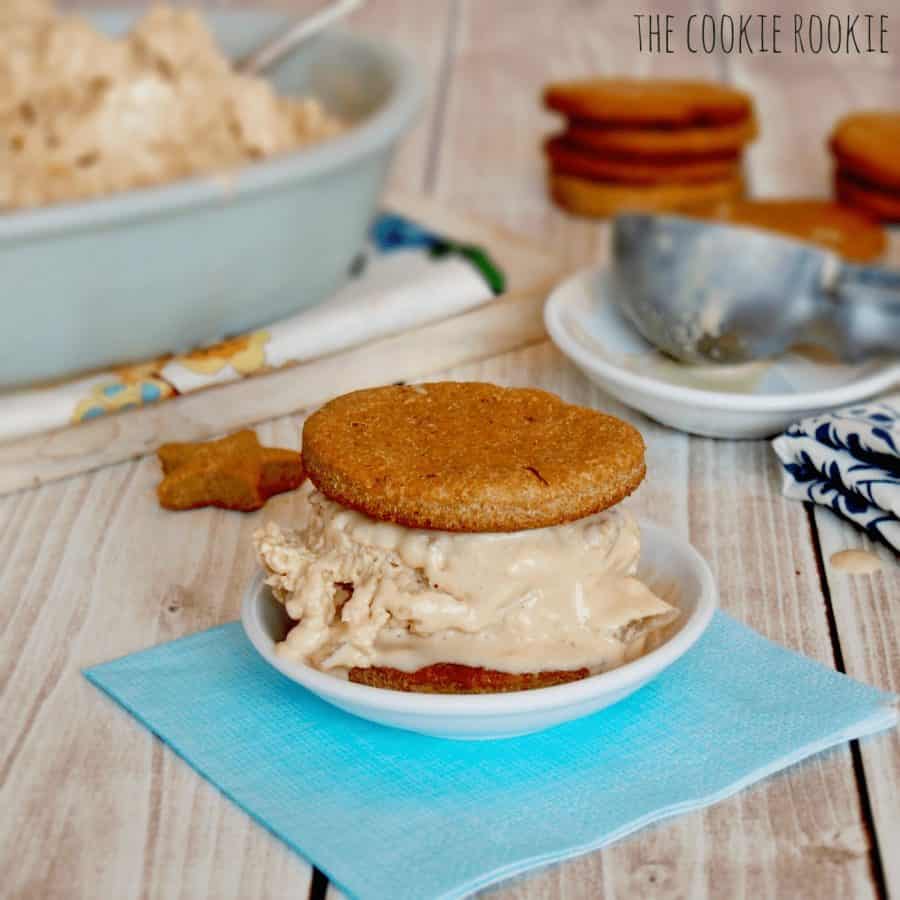 Check out our other Easy Pet Treat Recipes
If you make this recipe be sure to upload a photo in the comment section below or leave a rating. Enjoy!