Bacon Wrapped Shrimp is an easy appetizer perfect for New Year's Eve, game day, Christmas, or any other holiday. What could be better than shrimp wrapped in bacon?! This simple shrimp appetizer has a bit of a sweet and spicy mix for the best flavor. You're going to love this bacon wrapped shrimp recipe!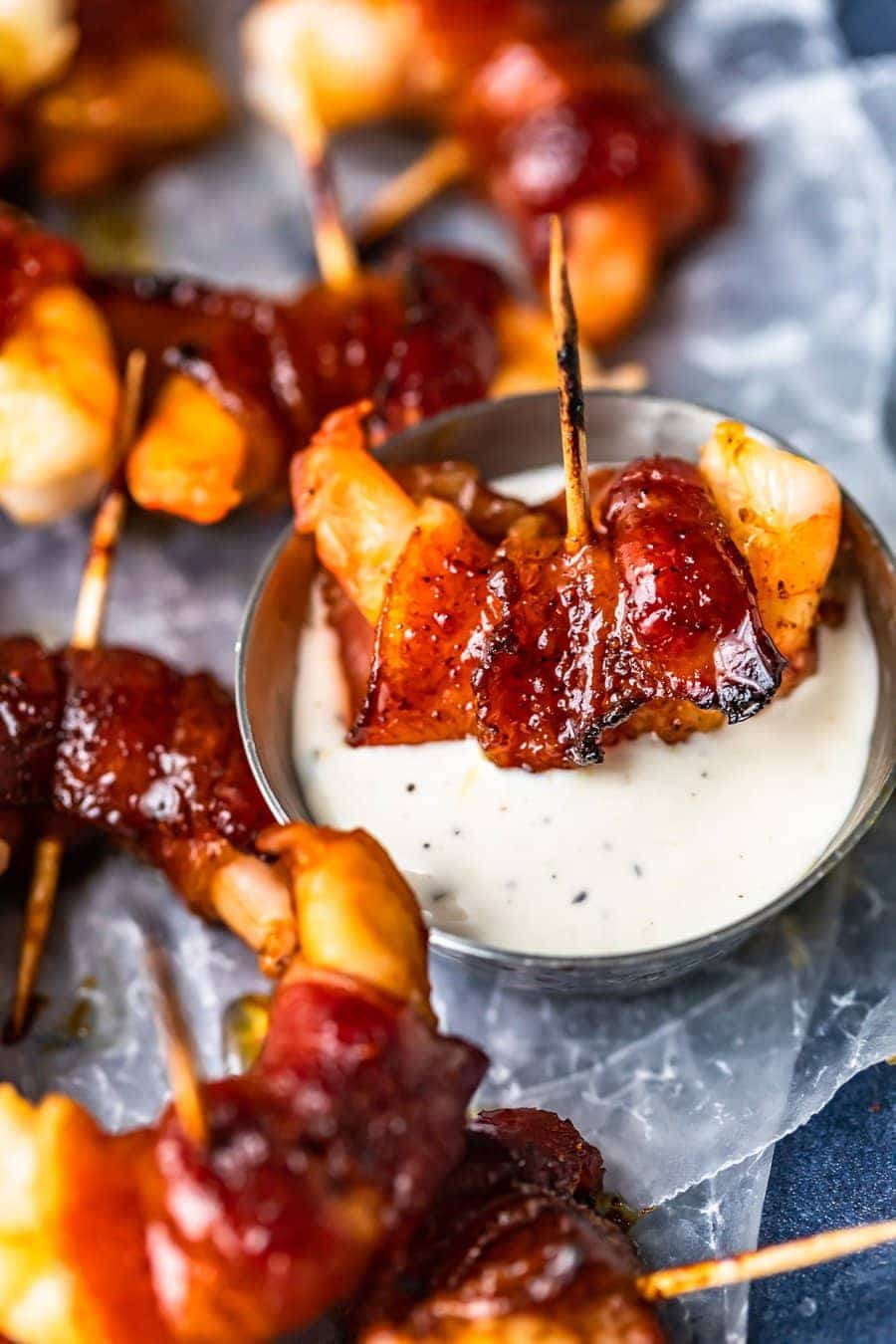 Bacon Wrapped Shrimp Recipe
This bacon wrapped shrimp recipe is the appetizer you need for any occasion. Simple, delicious, and so much fun. You can't go wrong with shrimp wrapped in bacon!
Bacon is a definite go-to for appetizers. Whether it's a Bacon Ranch Cheese Ball, Bacon Cheese Fries, or shrimp wrapped in bacon, it always turns out amazing. I've made plenty of bacon wrapped appetizers before and I never get tired of them, so this Bacon Wrapped Shrimp recipe is next in line!
I'm a big fan of shrimp, so I love serving shrimp appetizers during the holidays. I think these bacon wrapped shrimp are perfect for New Year's Eve, but you can bet I'll be making them for Christmas and game day parties too.
These are a little bit sweet, a little bit spicy, and 100% delicious. They're super easy to make so don't be afraid to make a few batches!
This Bacon Wrapped Shrimp Appetizer is exactly what you need for game day and New Year's Eve. Everyone loves a good bacon wrapped appetizer!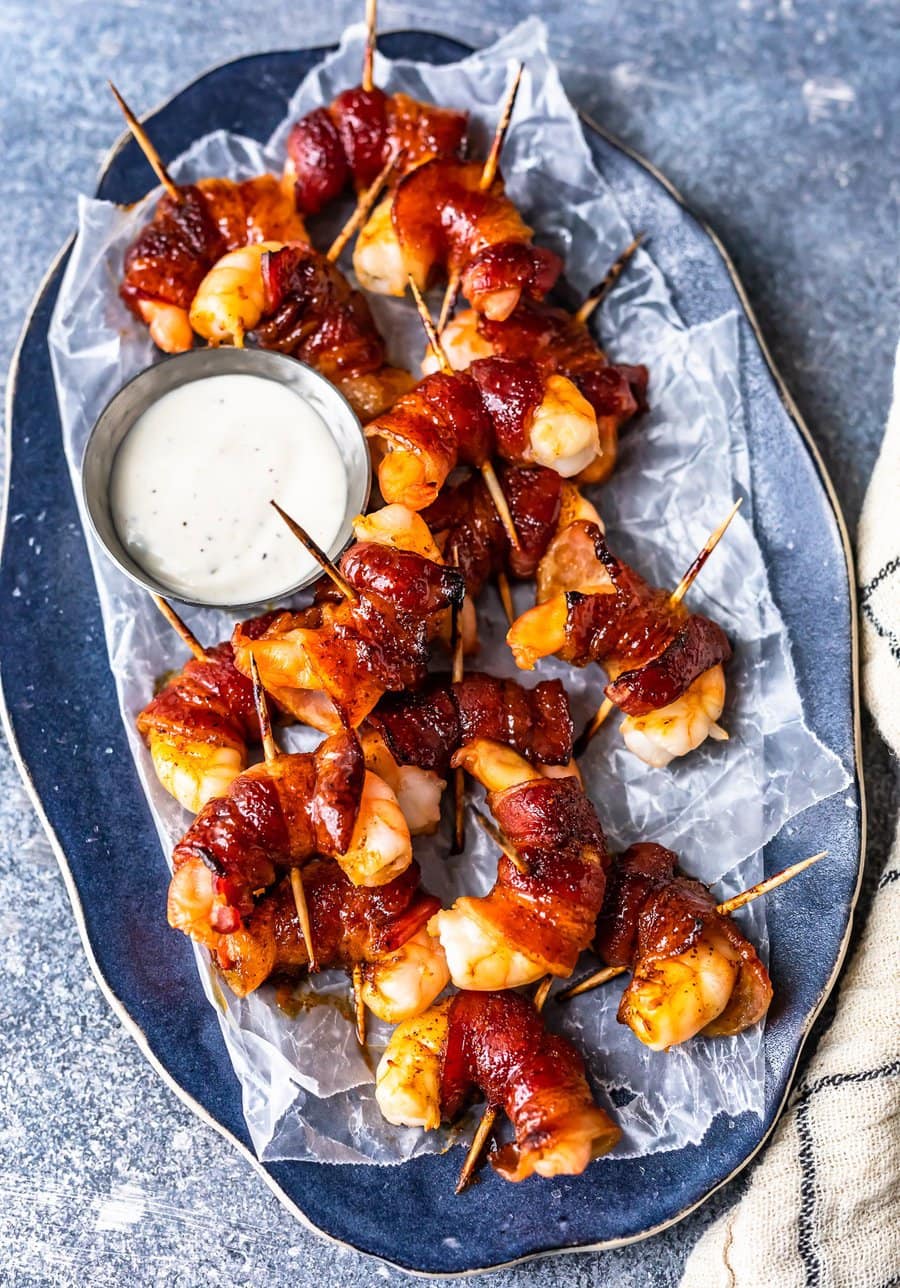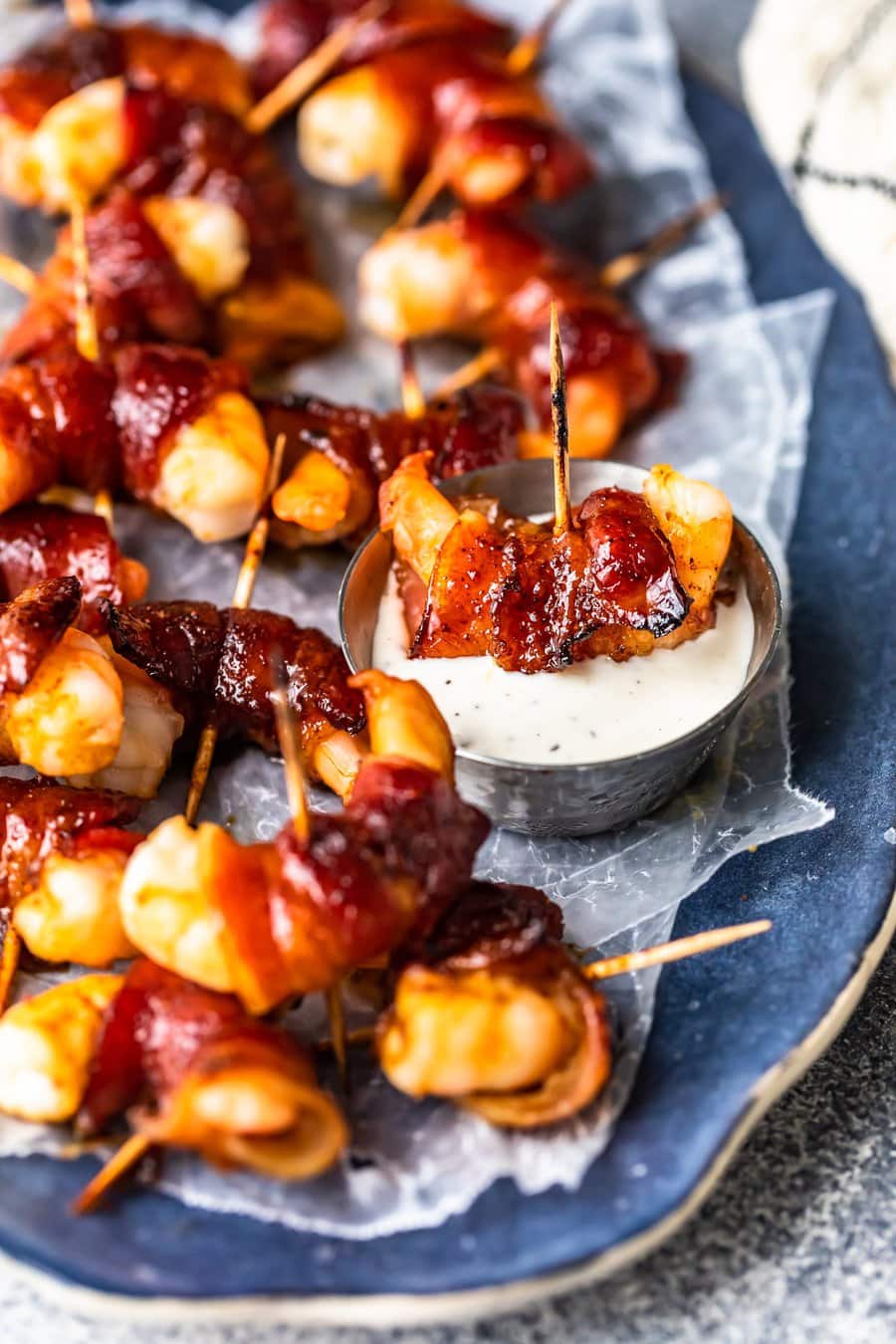 Easy Appetizer: Shrimp Wrapped in Bacon
If you're looking for an easy appetizer, look no further! These little shrimp are wrapped in bacon and then dipped in a sweet and spicy buttery mix to add that final kick of flavor. They're bite-sized, easy, and beyond crave-worthy.
This recipe makes about 20 shrimp, but trust me, you're going to want SO MUCH MORE. They only take about 30 minutes from start to finish, and prep time is so quick.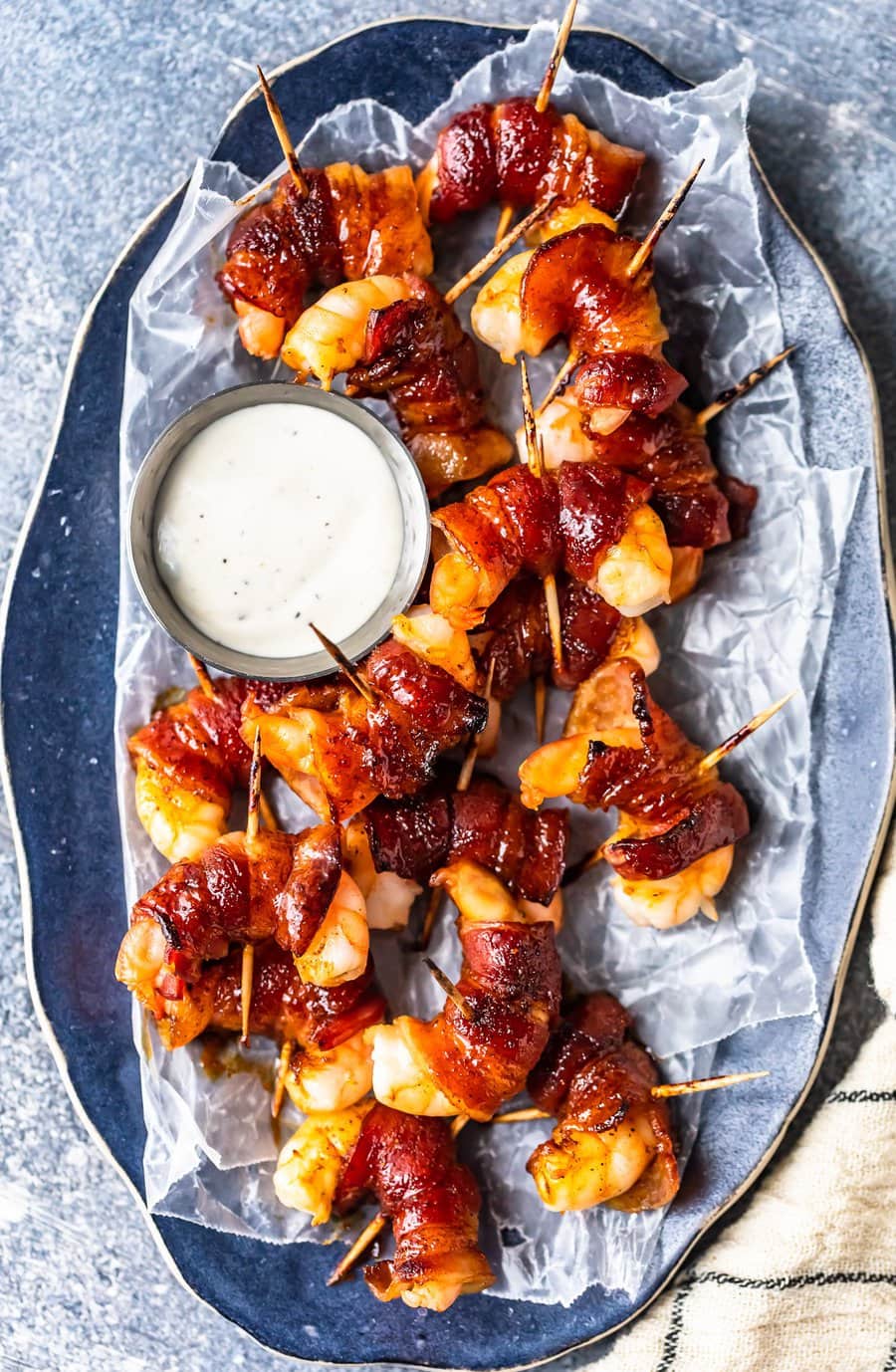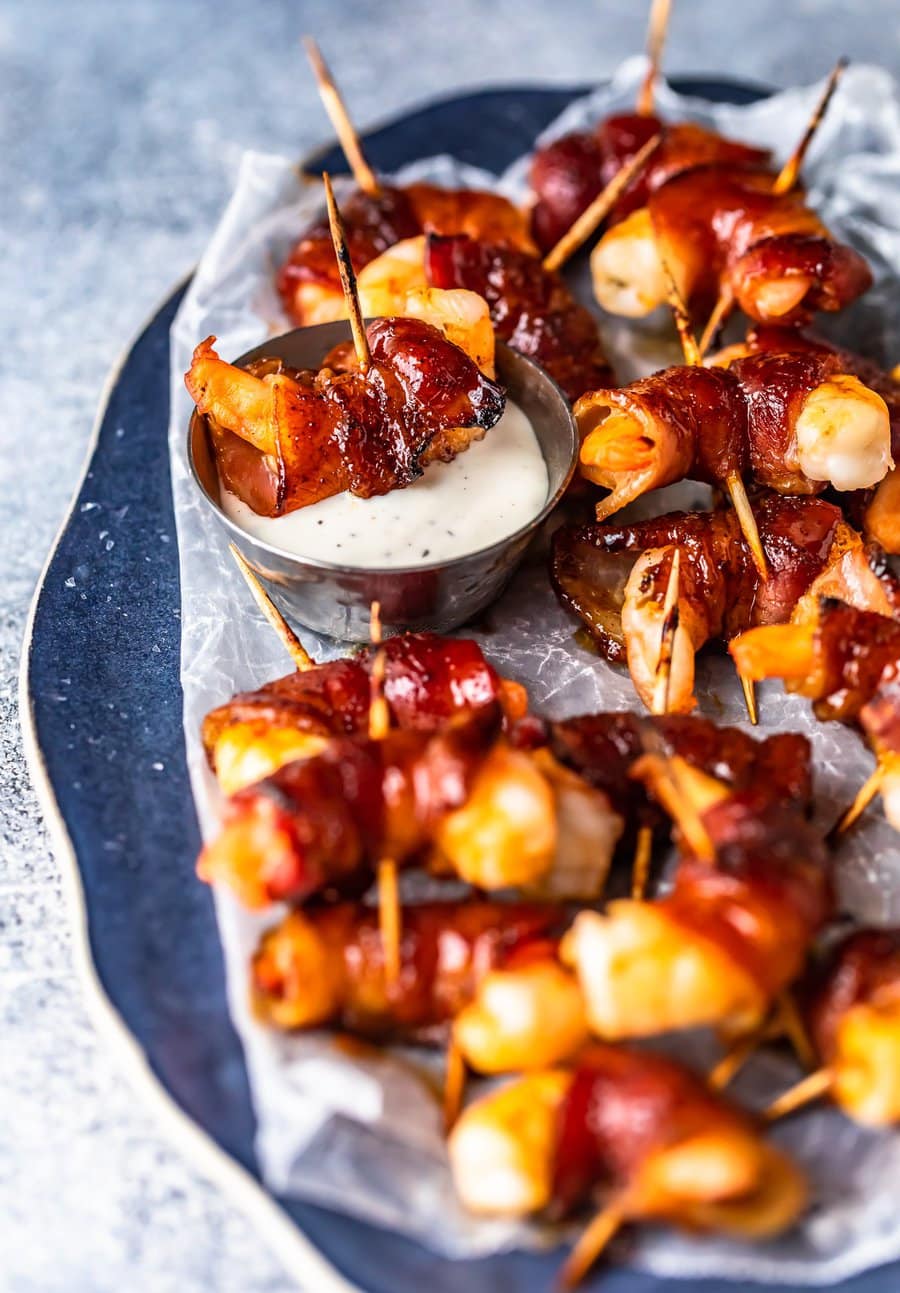 How to Make Shrimp Wrapped in Bacon
Nothing could be easier than this bacon wrapped shrimp recipe. I mean, the name alone is basically the whole recipe. Wrap shrimp in bacon, cover with a sweet and spicy mix (brown sugar, butter, and chipotle powder), and bake.
They're already in the perfect bite-sized portions so people can just grab, dip, and eat. Yum!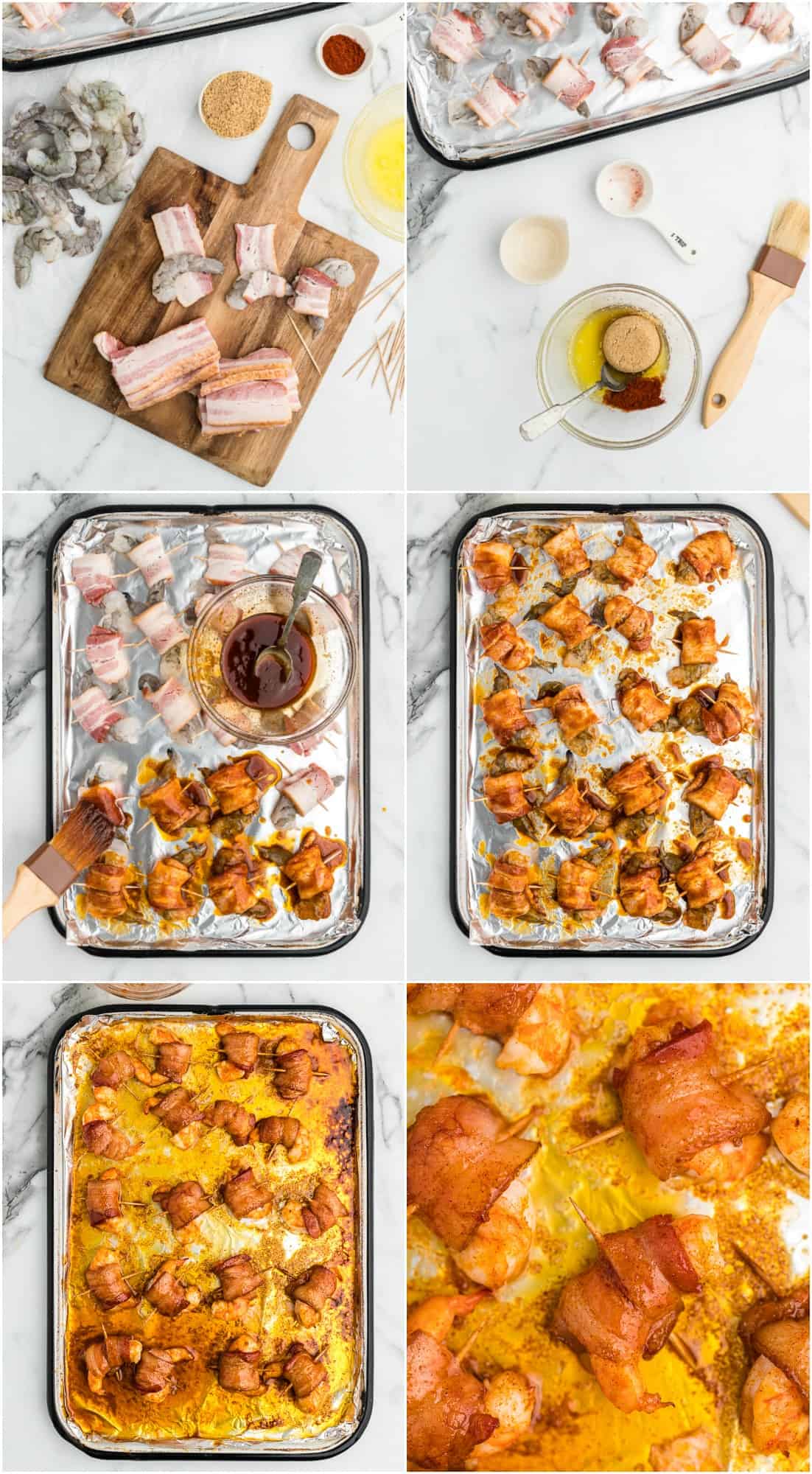 What temperature do you cook bacon wrapped shrimp?
We're cooking these shrimp in the oven at 400°F.
How long do you cook bacon wrapped shrimp in the oven?
Bake the shrimp for about 15 minutes, then broil for a couple of minutes at the end.
Check the recipe card for the full recipes and detailed instructions.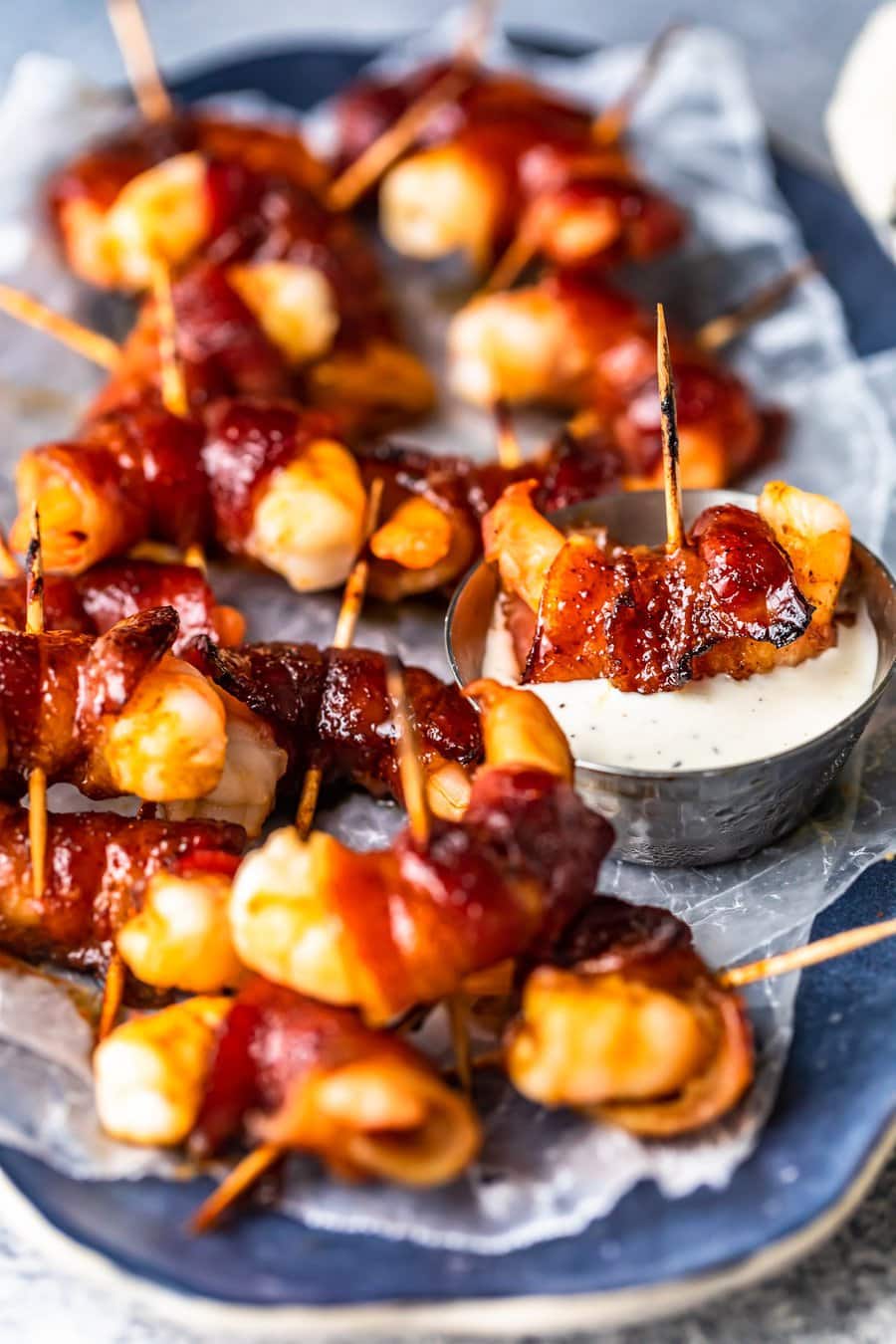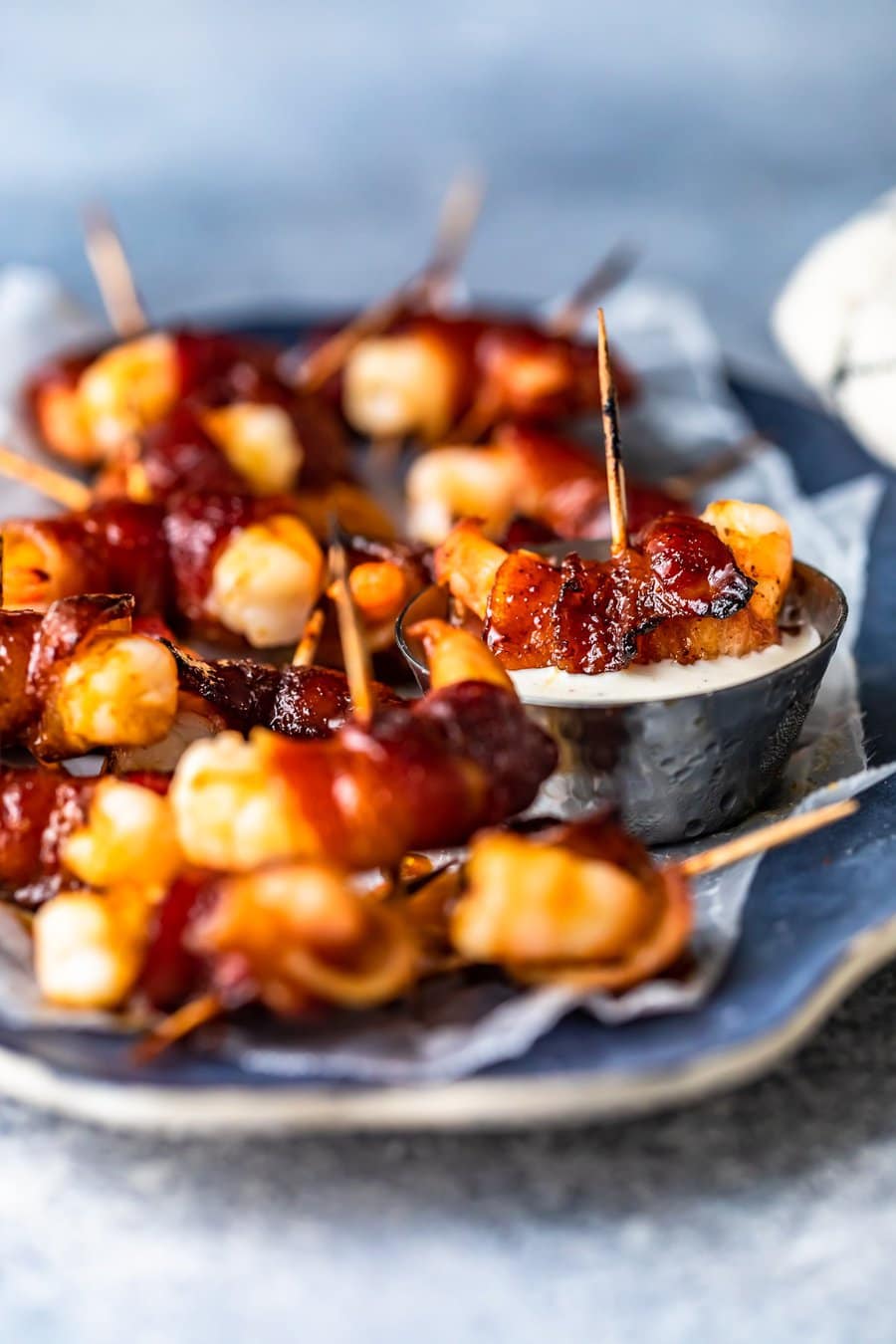 Easy Shrimp Appetizer
I love easy appetizers like this. During the holiday season, I make SO MANY apps for every possible party and gathering. Christmas, holiday parties, New Year's Eve, the Super Bowl…the list never ends. So it's important to have recipes that are simple to make but still FULL of flavor. These little bacon wrapped appetizers fit the bill!
If you like shrimp as much as I do, then you should try these easy shrimp appetizers too. They won't disappoint!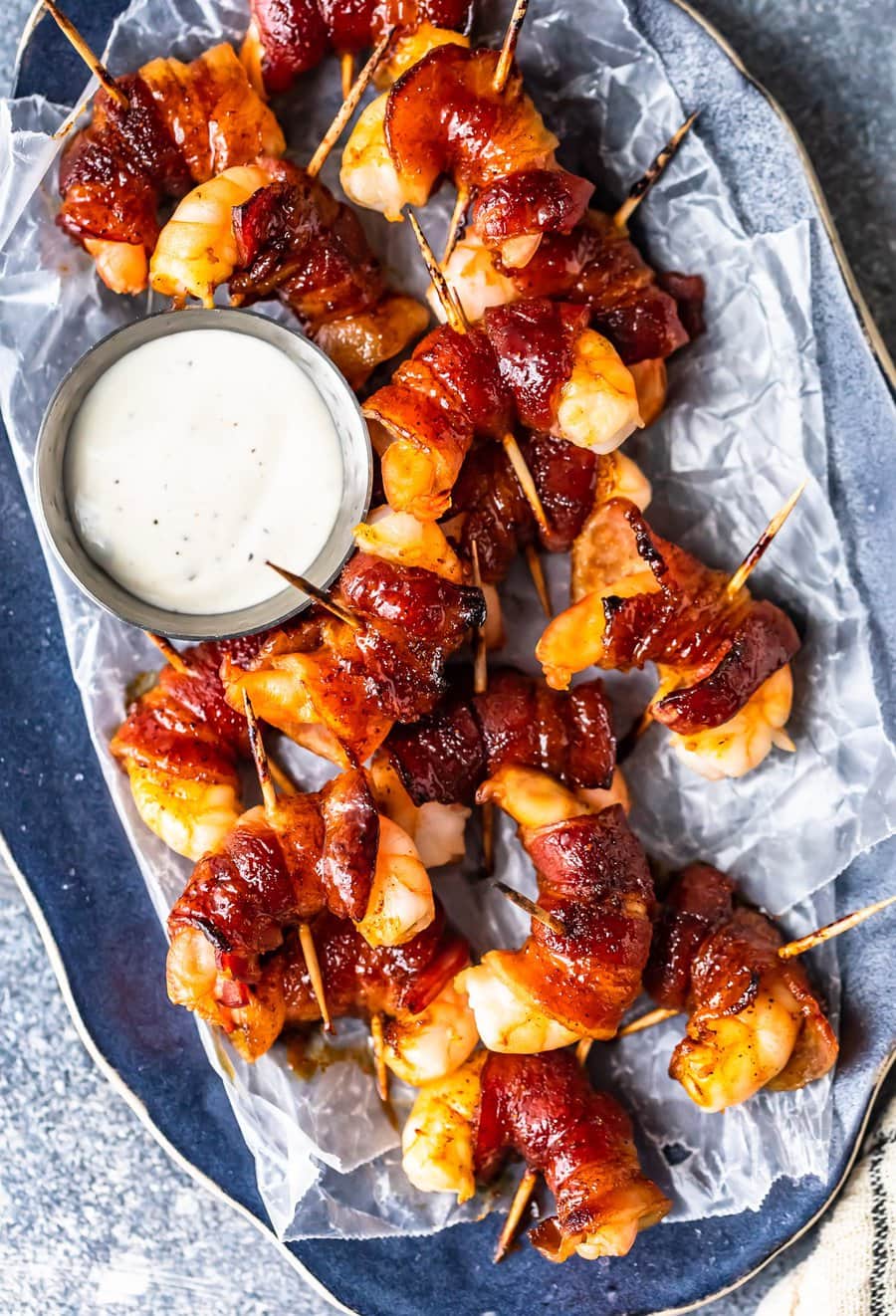 This sweet and spicy Bacon Wrapped Shrimp recipe will impress everyone. So delicious, so simple, and so fun. You'll want to eat a million of these so make plenty!
See the recipe card below for details on how to make shrimp wrapped in bacon. Enjoy!
Be sure to try more bacon wrapped recipes!