THIS POST HAS BEEN UPDATED AND REDONE! FIND THE NEW AND IMPROVED RECIPE HERE.
Oh. My. Goodness. I have found the easiest and most delicious dinner option. It doesn't hurt that its also relatively healthy!! Very healthy if you leave out the mozzarella…but you know I can't leave cheese off of anything!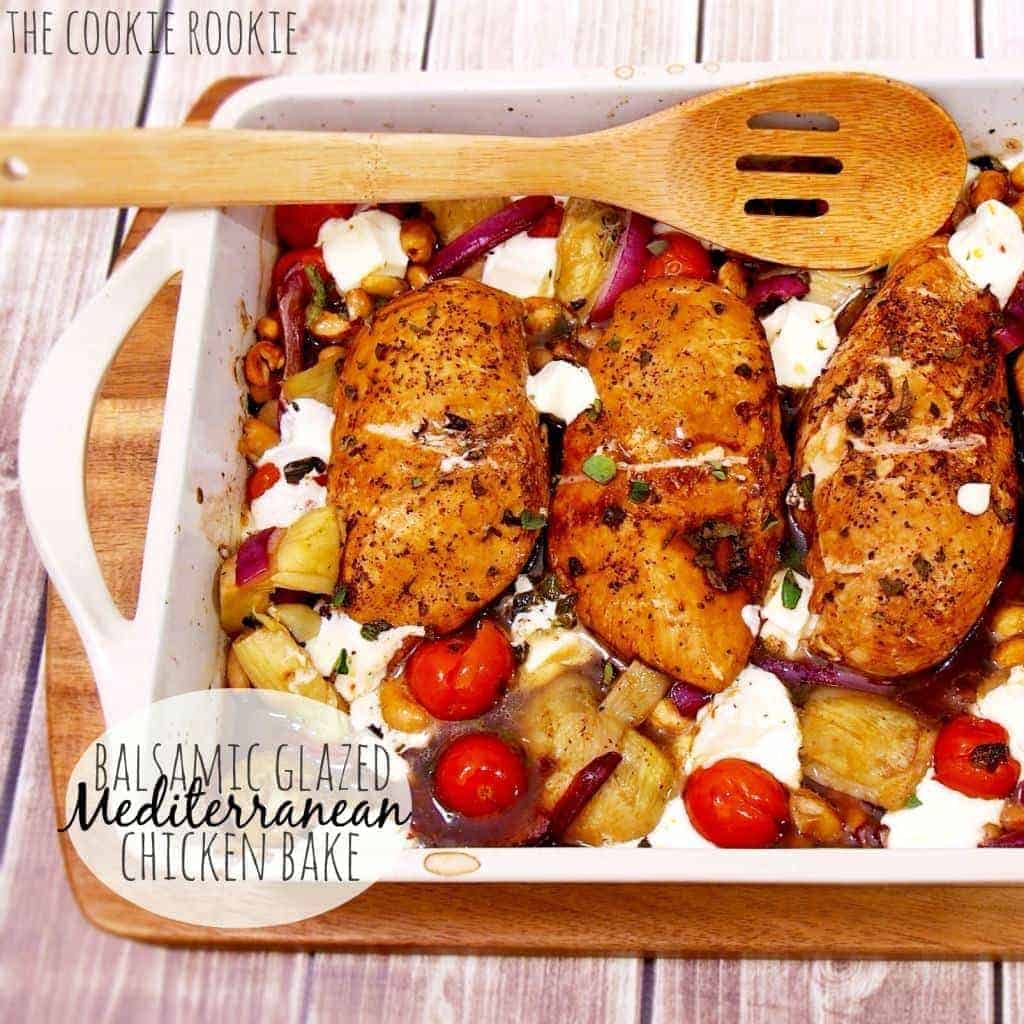 I am heading to Jacksonville this weekend to see some of my very favorite ladies, so I was researching some recipes to find a great dish for us to make together on Sunday. They forget that I'm still a total rookie and have so much to learn! I knew I needed to find something easy (so that I don't embarrass myself :) and also healthy, because these girls are basically perfect and never splurge on chocolate and cheese like me! (I can't help it…I'm addicted) I adapted this recipe from a beautiful site called The Clever Carrot. I'm so thrilled to find her page. Gorgeous recipes just begging for me to give them a try!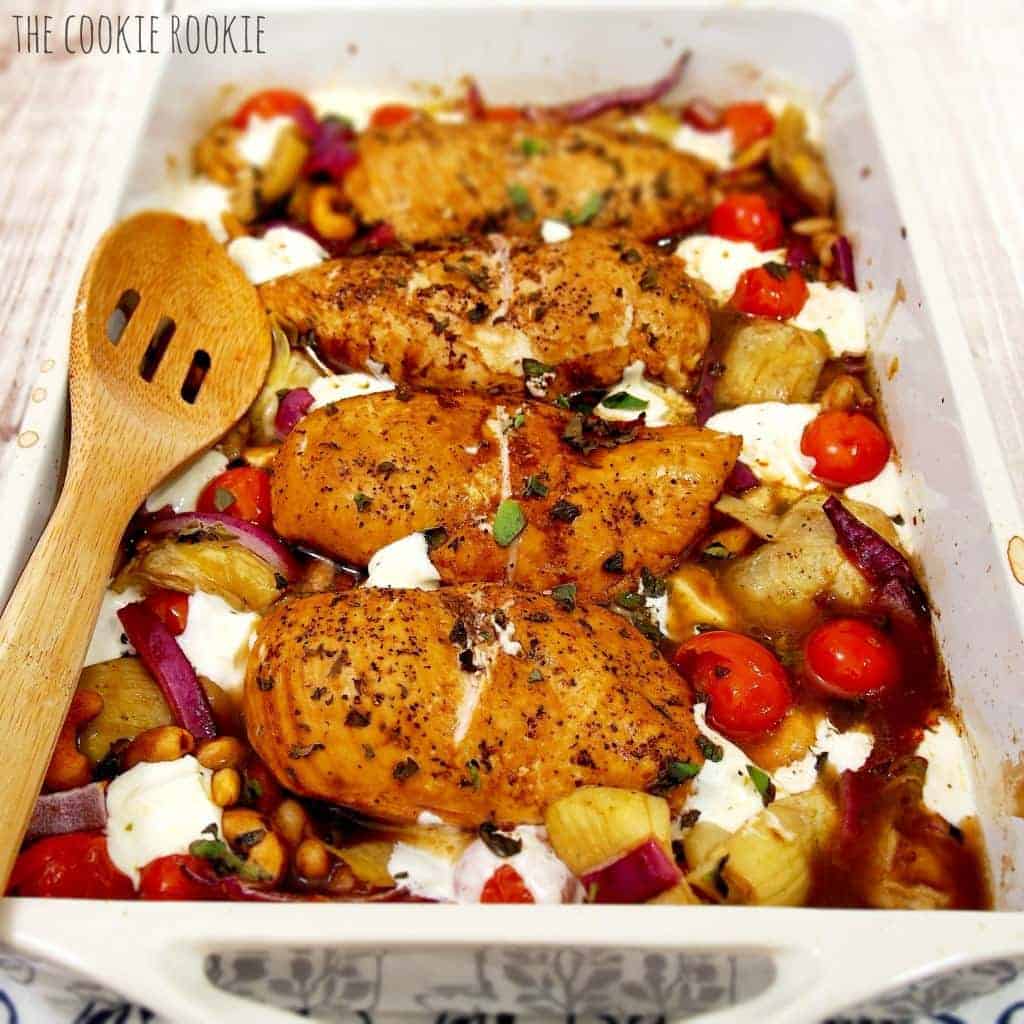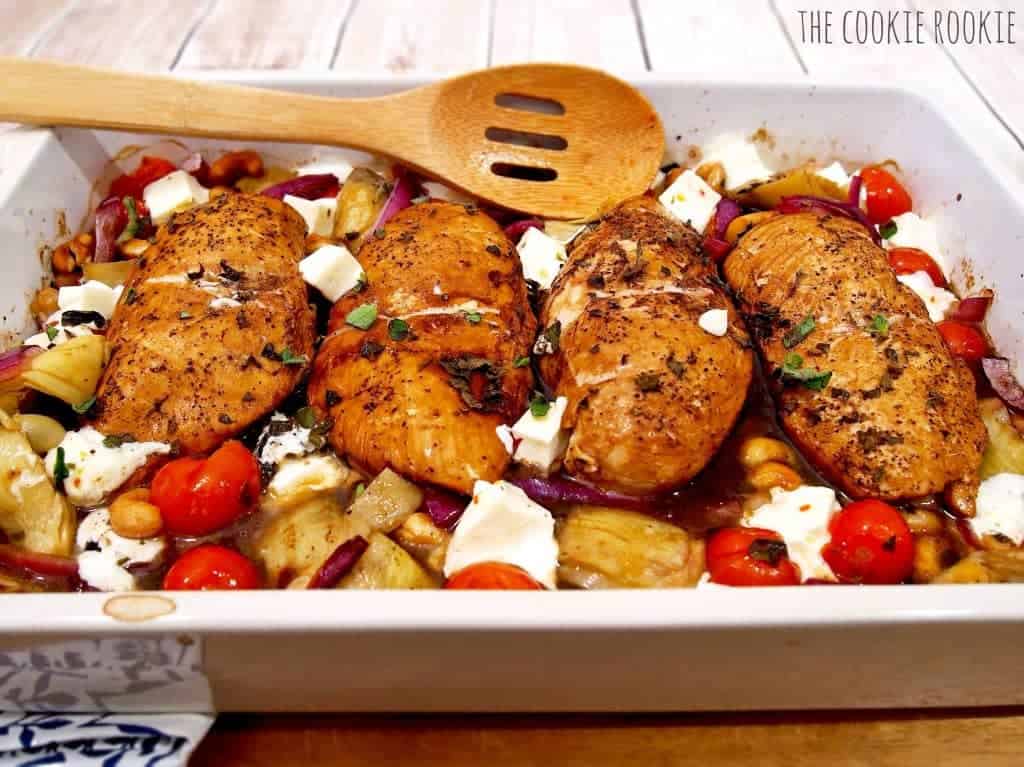 I feel like this recipe looks so accomplished and beautiful. It is SHOCKINGLY easy. Pat even commented on how quick the prep was. Maybe I'll make the girls leave when I make this over the weekend…I want them to think that I slaved away and am a serious chef!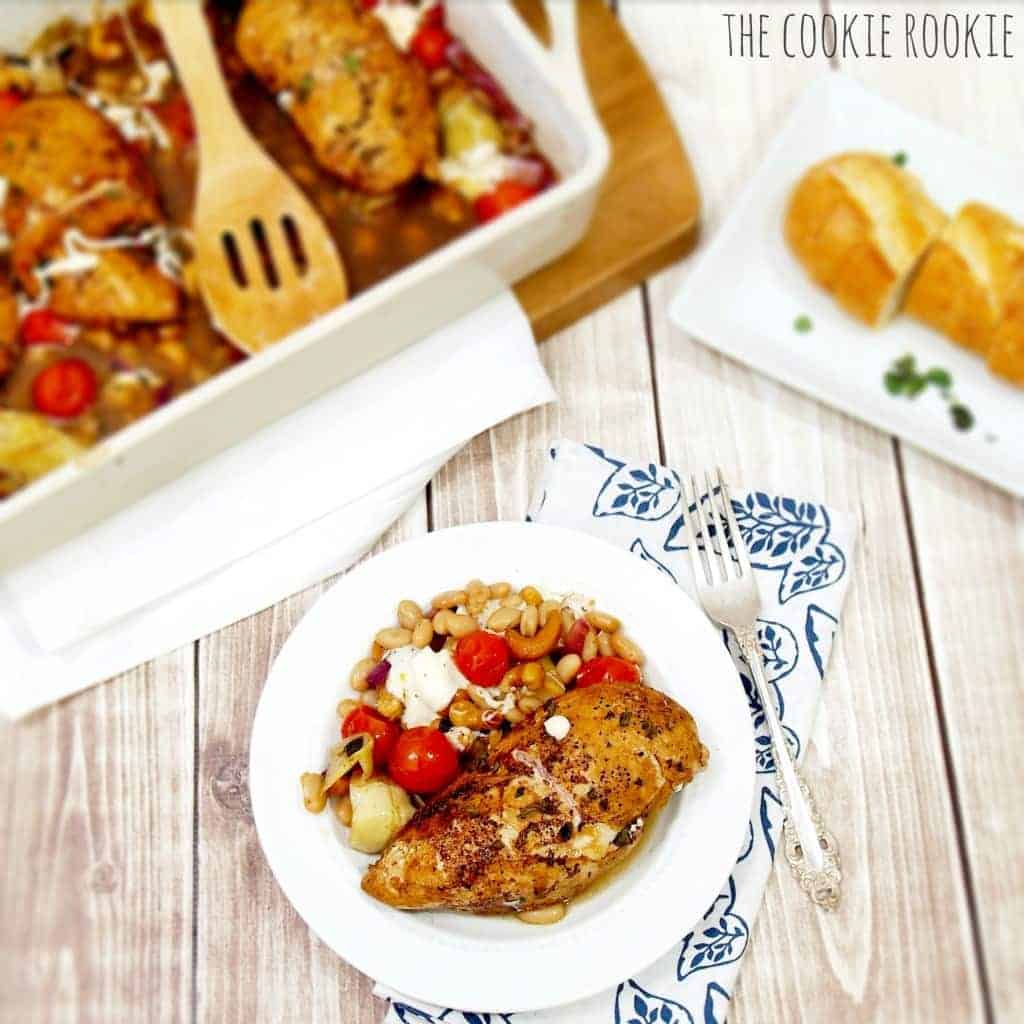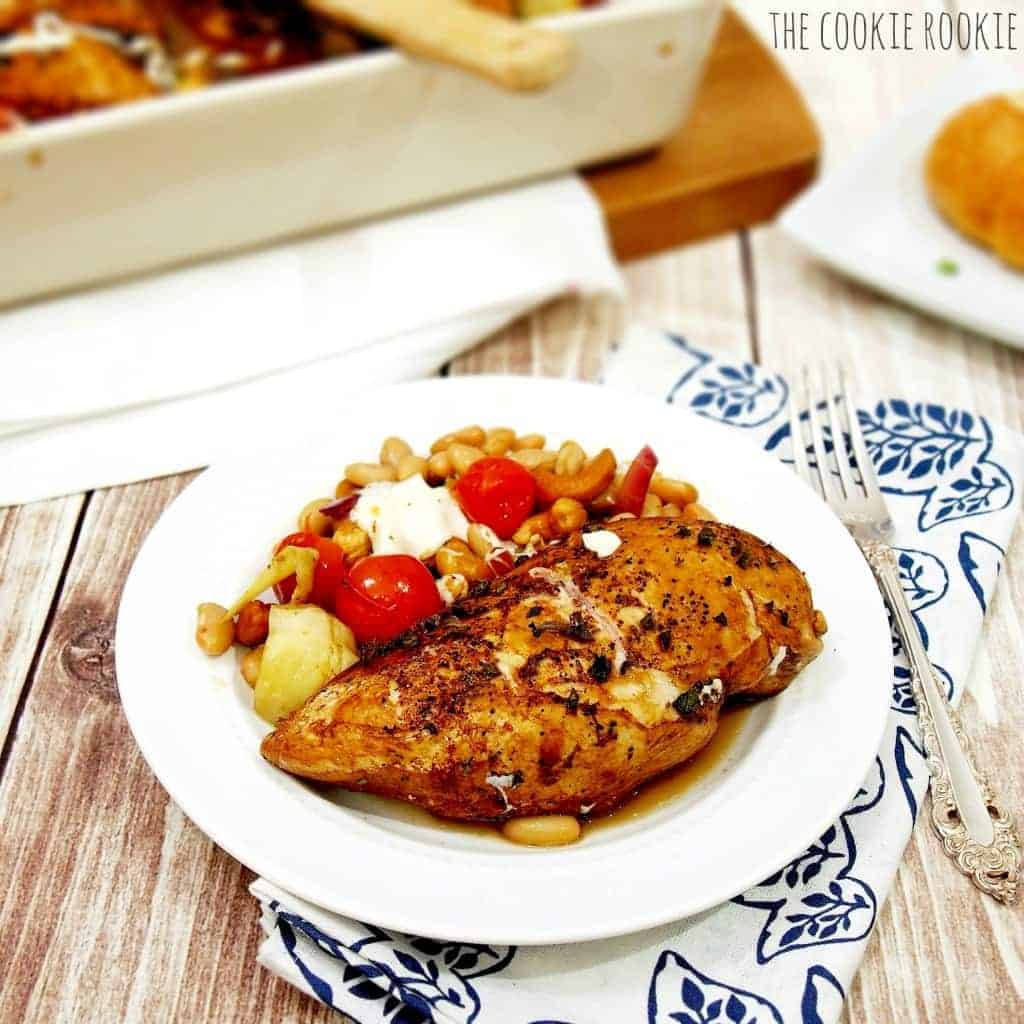 What I loved most about this recipe was how all of the ingredients blend together. Talk about flavor!!! Since everything bakes in one dish, they all bring out the best in each other. Completely delicious!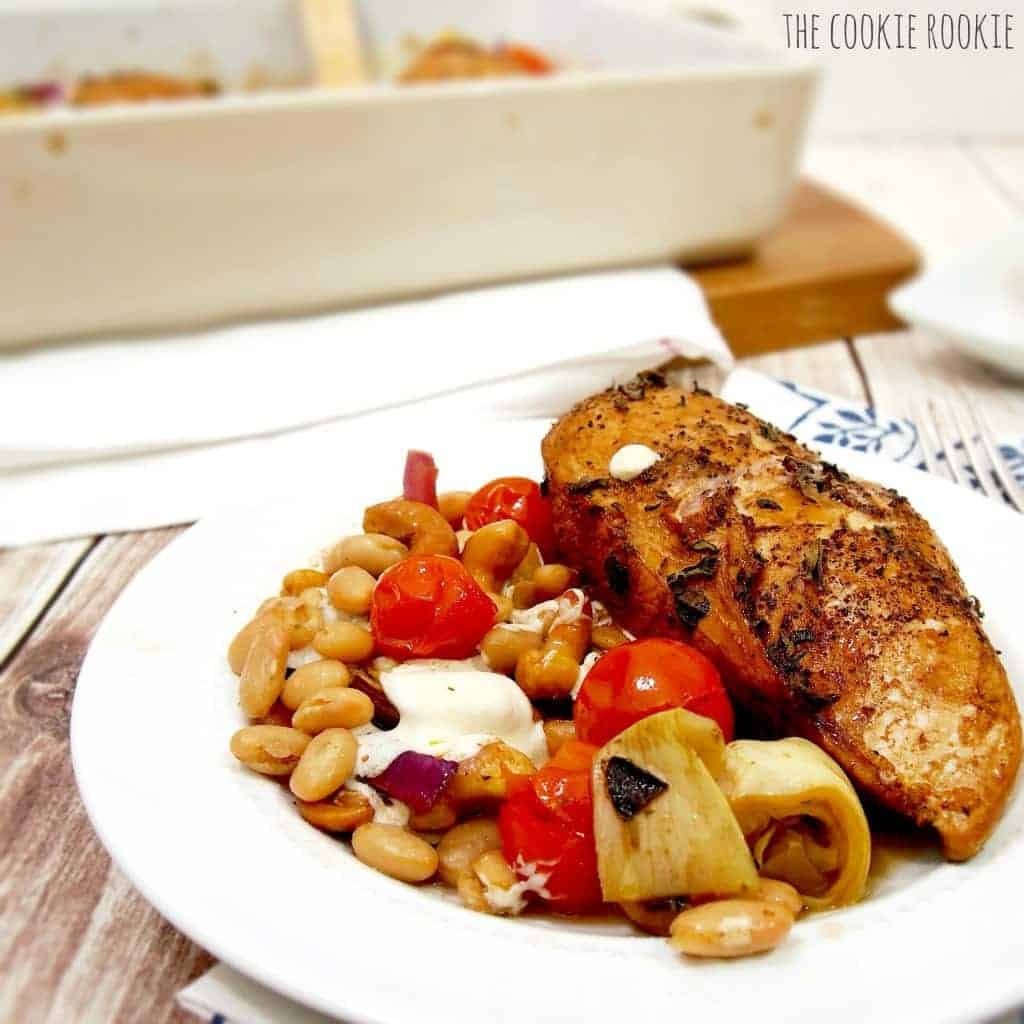 It also comes complete with its own baked in side dish!! Just take a look at those scrumptious white beans, artichoke hearts, tomatoes, fresh mozzarella, and cashews. HEAVEN. You can also serve with some crusty bread and use the fixings as a Mediterranean salsa. sigh.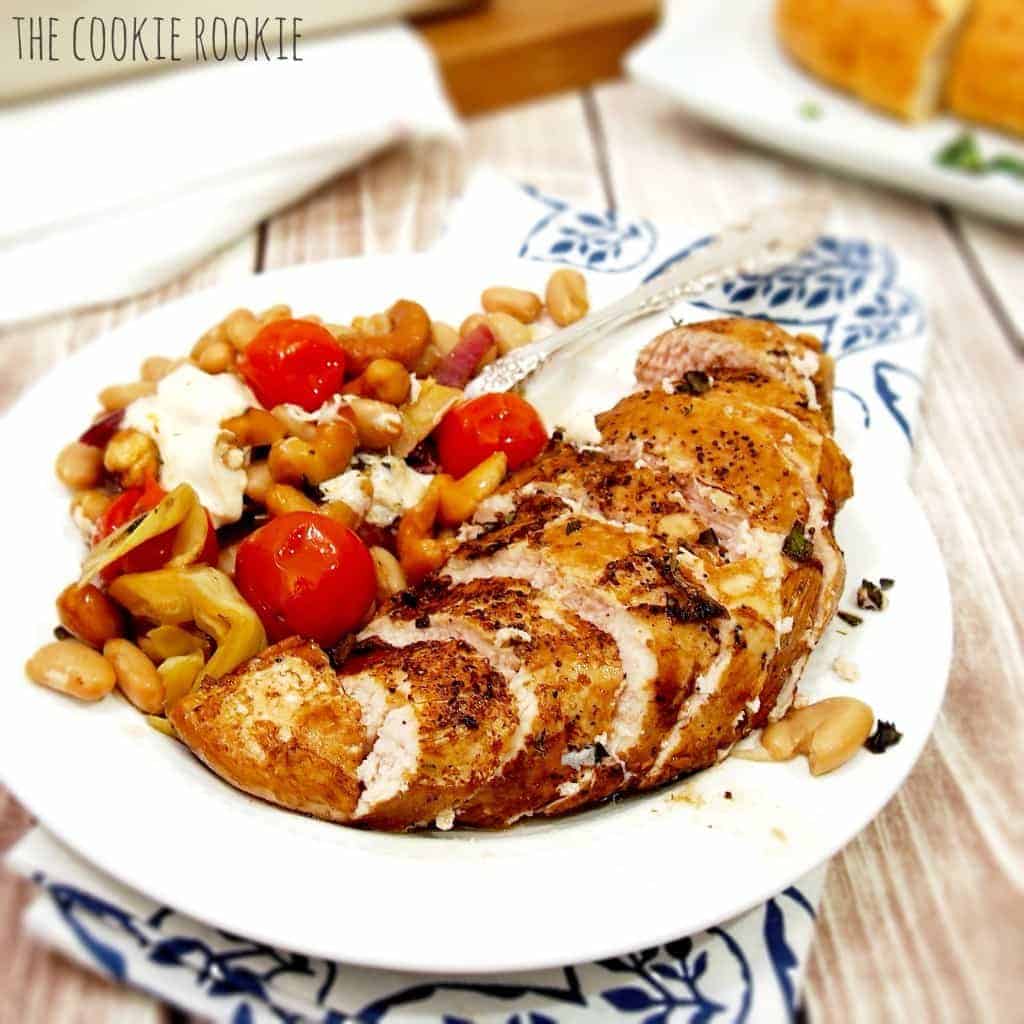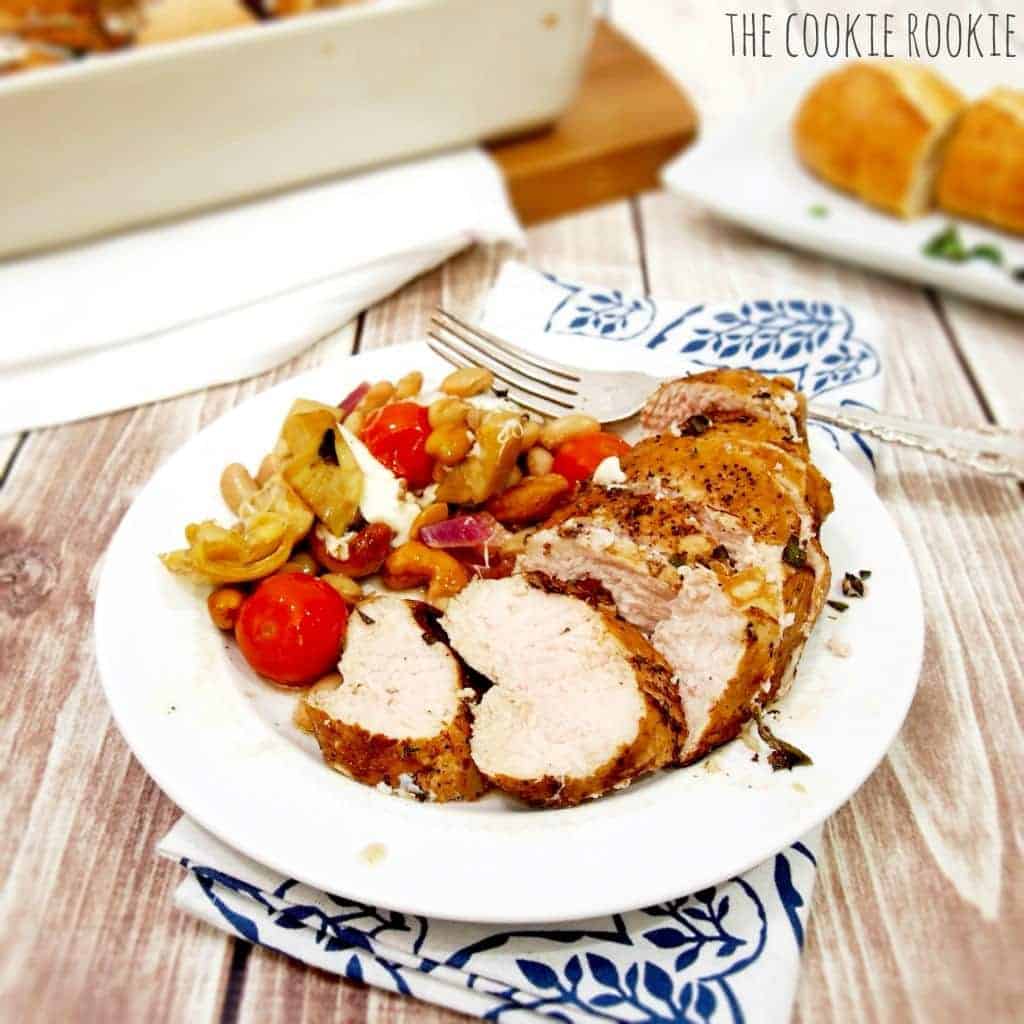 After baking in this dish of deliciousness, the chicken comes out so moist and flavorful. I really can't rave about this dish enough. I have to admit I was a little proud eating it last night for dinner…and today for lunch…you get the picture :) (it reheats incredibly well!!!)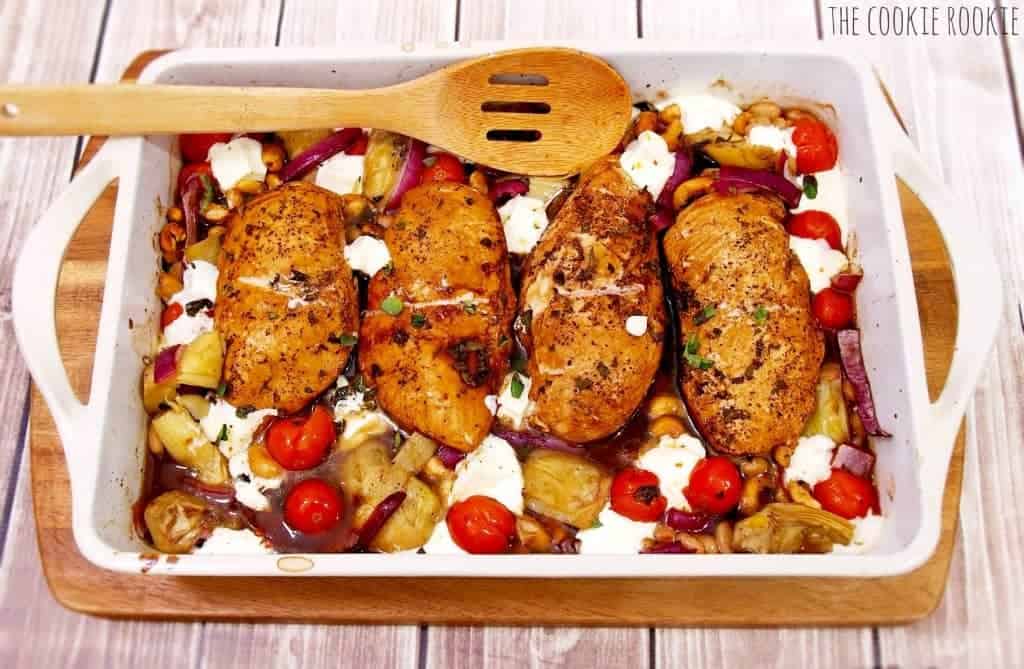 I'll let you know if the girls approve. I hope they don't read this post. I don't want them to know all of my secrets!! Enjoy :)
THIS POST HAS BEEN UPDATED AND REDONE! FIND THE NEW AND IMPROVED RECIPE HERE.
CHECK OUT OTHER HEALTHY FAVORITES:
APPLE & HORSERADISH GLAZED SALMON: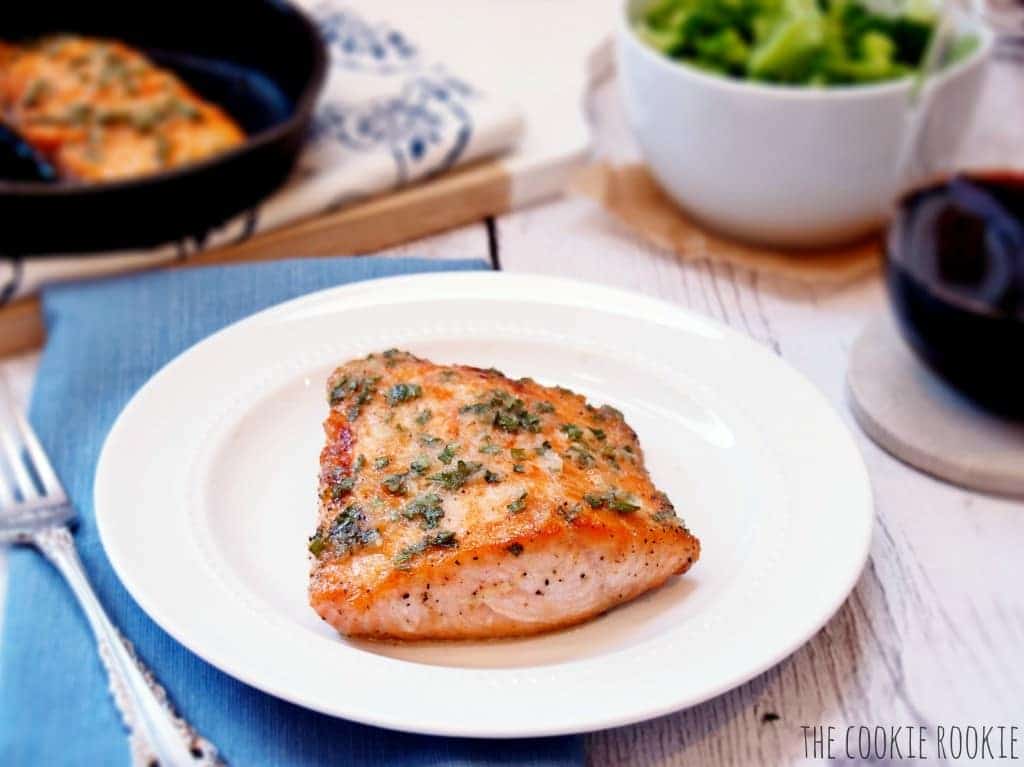 GRILLED SALMON WITH AVOCADO SALSA: