This BAKED CHICKEN PARMESAN recipe with riced cauliflower is SO easy and it's an instant family favorite. Substituting traditional pasta or rice for riced cauliflower makes this a healthy spin on a classic recipe, and you'll never miss the calories. Healthy, easy baked chicken parmesan topped with marinara, melty mozzarella, and fresh basil…what could be better?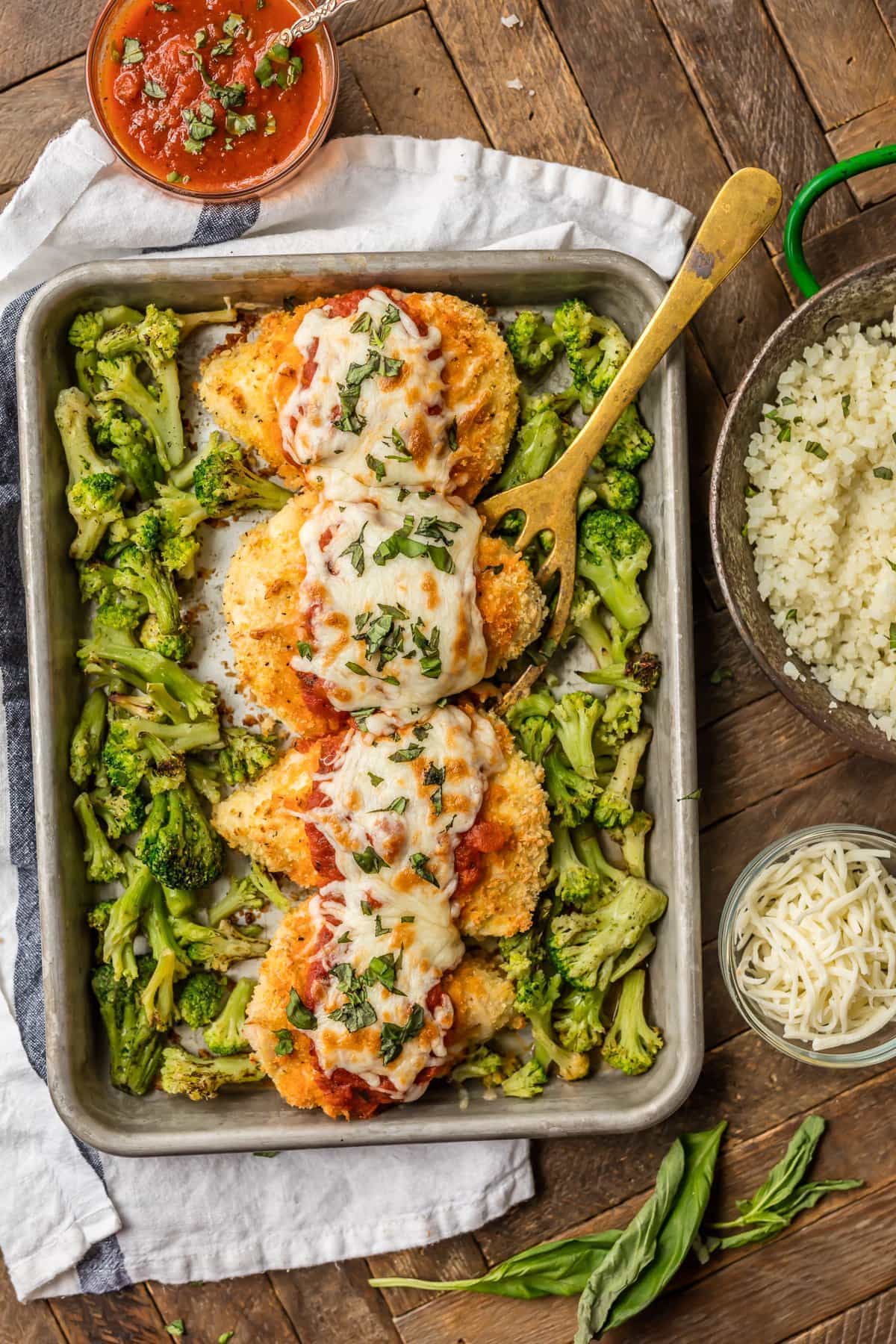 Baked Chicken Parmesan Recipe
This Baked Chicken Parmesan recipe is so delicious, and a lot healthier with the riced cauliflower and broccoli on the side. This easy chicken parmesan recipe is the perfect thing to make for weeknight dinners!
I'm just SO excited to bring you this easy and slimmed down recipe for one of my favorite dishes EVER, Chicken Parmesan! We all know Chicken Parm; it's a staple at any and every Italian restaurant and it's just so darn delicious.
This Sheet Pan Baked Chicken Parmesan recipe couldn't be easier or healthier. It's baked instead of fried, and it is paired with riced cauliflower and roasted vegetables instead of the typical carby sides. I'M IN LOVE!
This is a meal tailor made for New Years resolutions, and I hope you enjoy it as much as we have. (We may or may not have made this multiple times this week…)
This easy chicken parmesan recipe is the answer to your weeknight dinner dilemmas. Simple, healthy, and oh so delicious! A recipe I can eat over and over again.
Try this Baked Chicken Parmesan Recipe for your next weeknight dinner. An easy chicken parmesan paired with healthy riced cauliflower and broccoli makes for a simply healthy meal!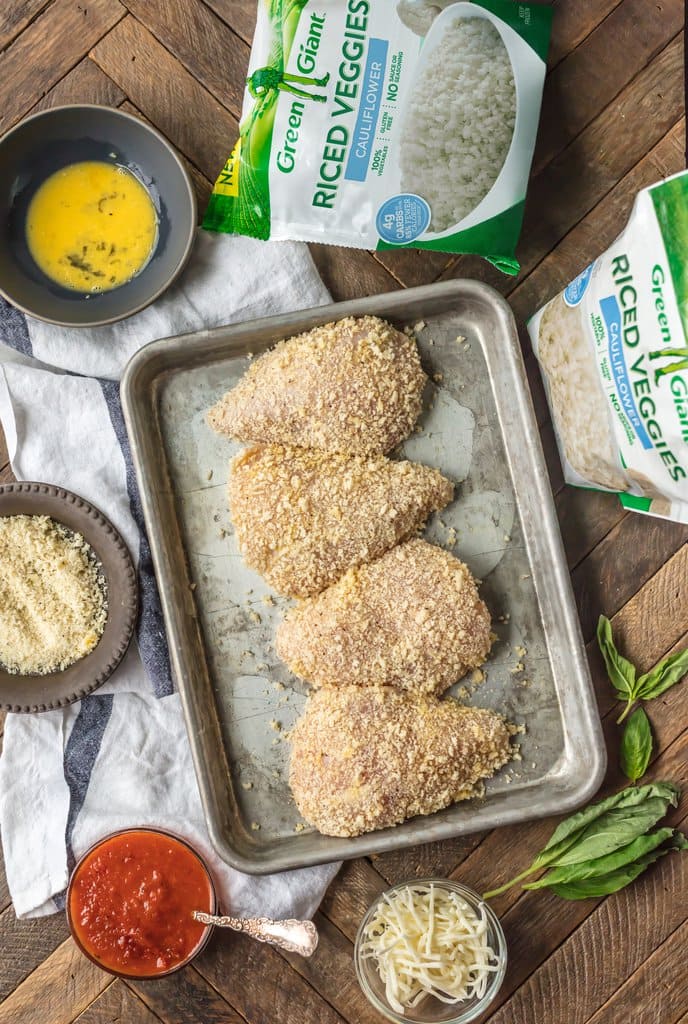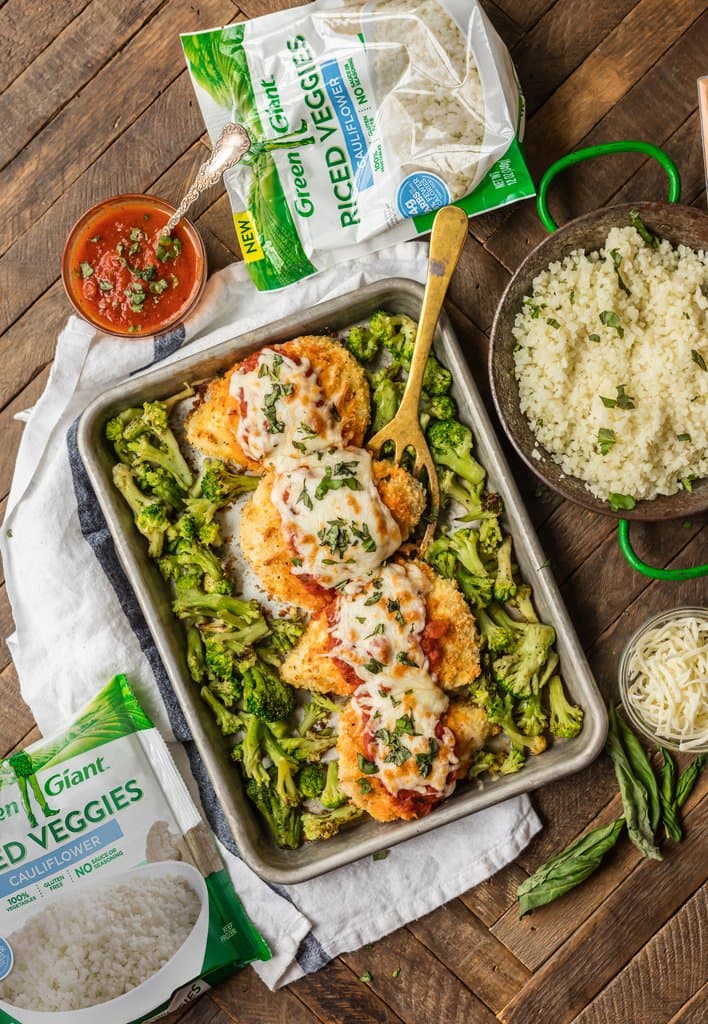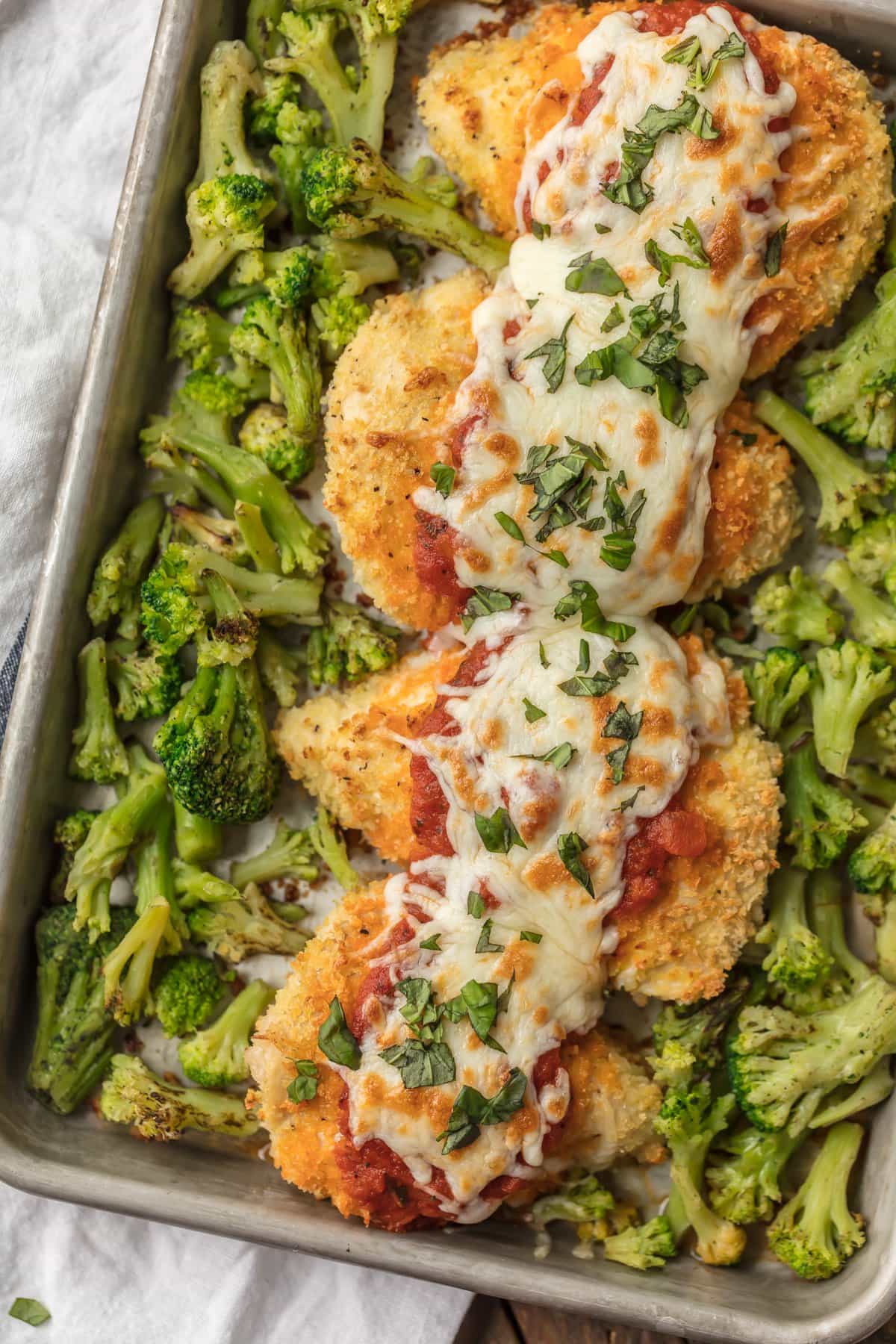 Healthy Chicken Parmesan Recipe
This Baked Chicken Parmesan recipe is so straightforward and easy, and most of that is thanks to Green Giant and their new line of vegetable products.
Green Giant has an entire new line of delicious products like the ones I used above, including veggie tots, riced veggies, mashed cauliflower, and roasted vegetables!
I used their Riced Cauliflower (SO GOOD) and Roasted Broccoli in this new favorite recipe, and they were the perfect simple compliment to the Chicken Parm.
The Riced Cauliflower was especially delicious, substituted for my typical pasta side I would serve with a dish like this. Little substitutions can make a big difference when trying to make better choices for your family, and Green Giant makes it easy!
In fact, this veggie alternative to traditional rice has up to 80 percent fewer calories than traditional white rice.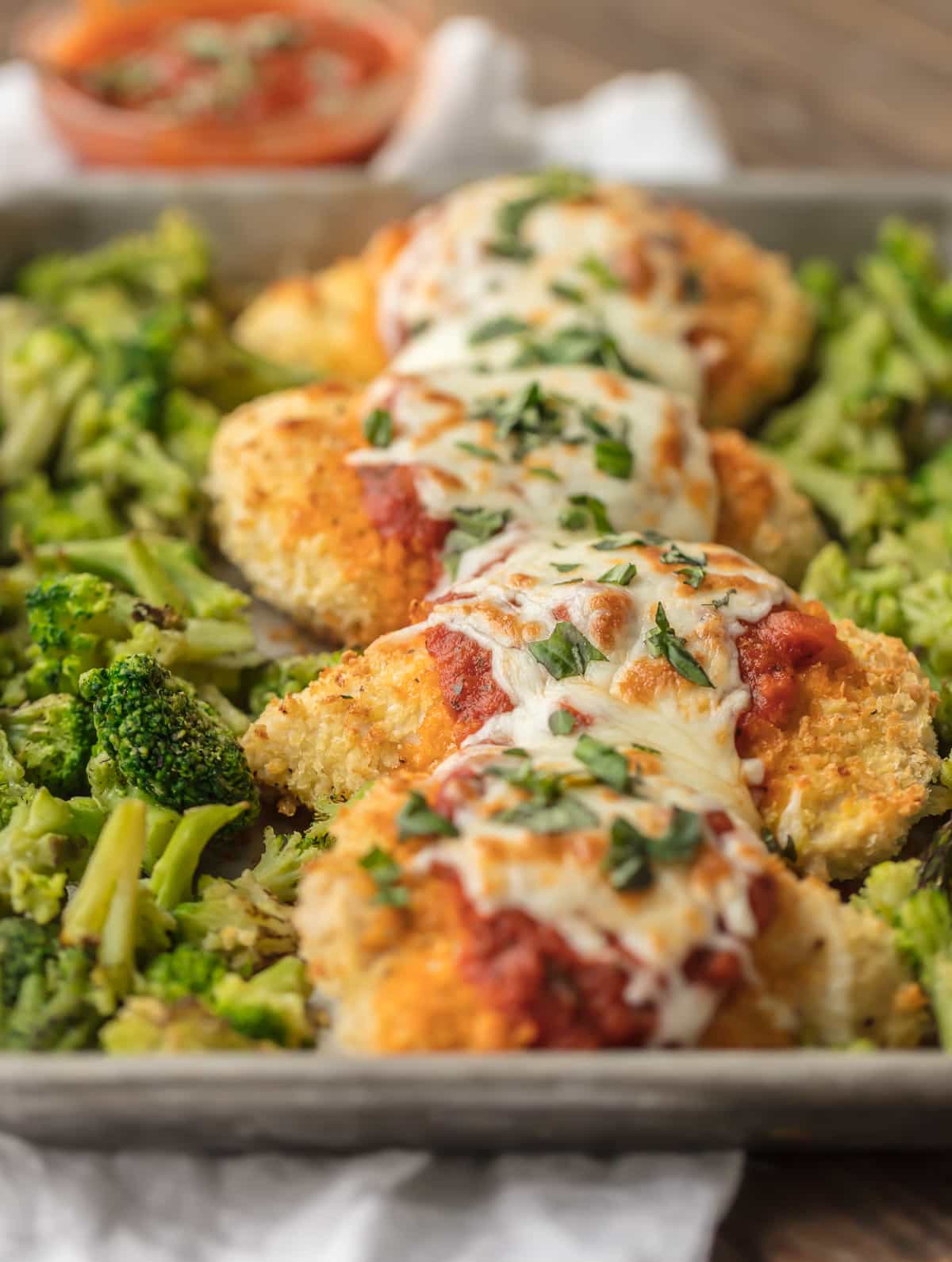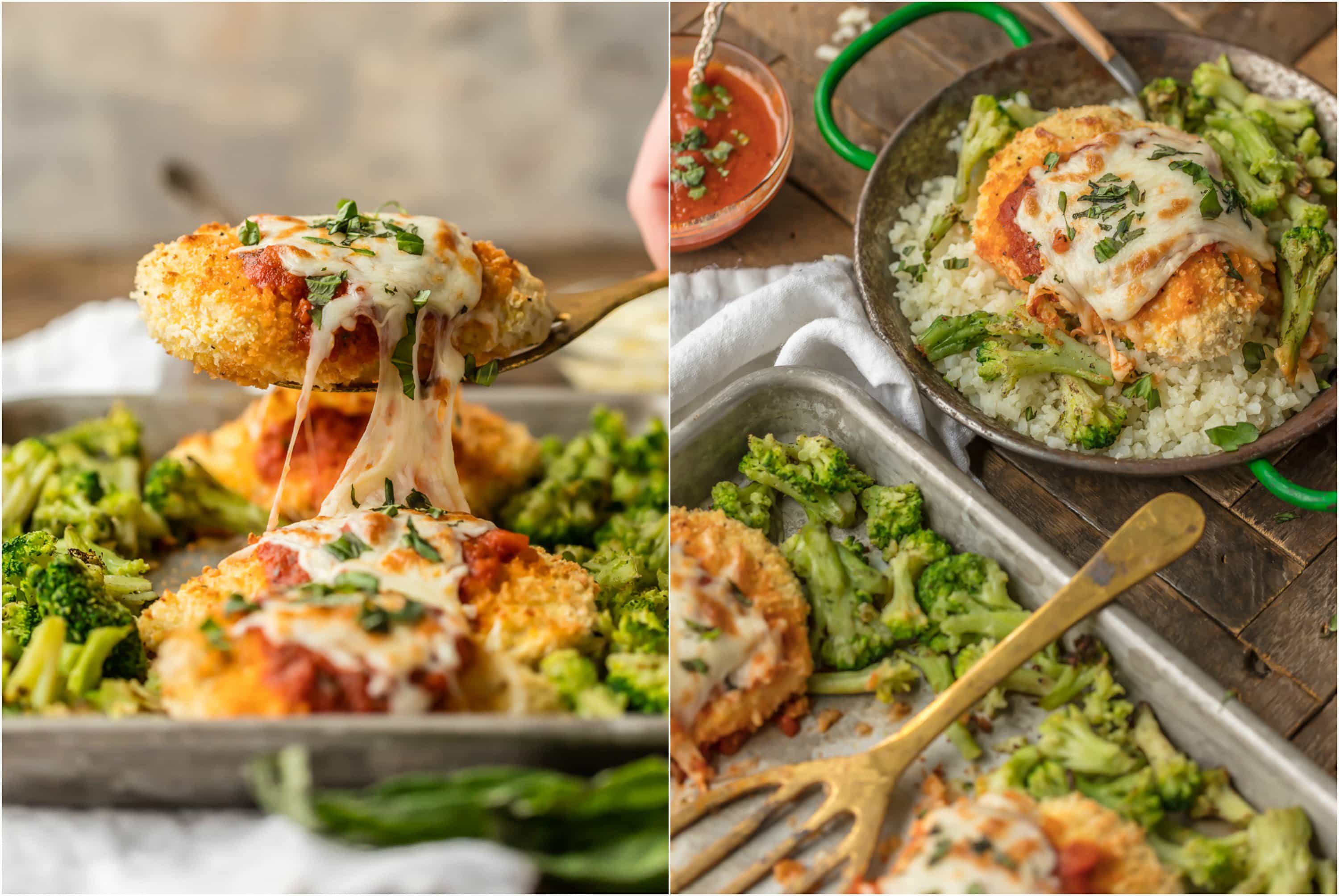 Sheet Pan Chicken Parmesan Recipe
You'll never even miss the fry on these baked chicken breasts. The crispy panko and Parmesan coating baked up with utter perfection and the chicken was as juicy as it could be, being baked under sauce and cheese, two of my favorite things!
This is a meal to remember; one of our favorite 30 minute meals! WIN WIN!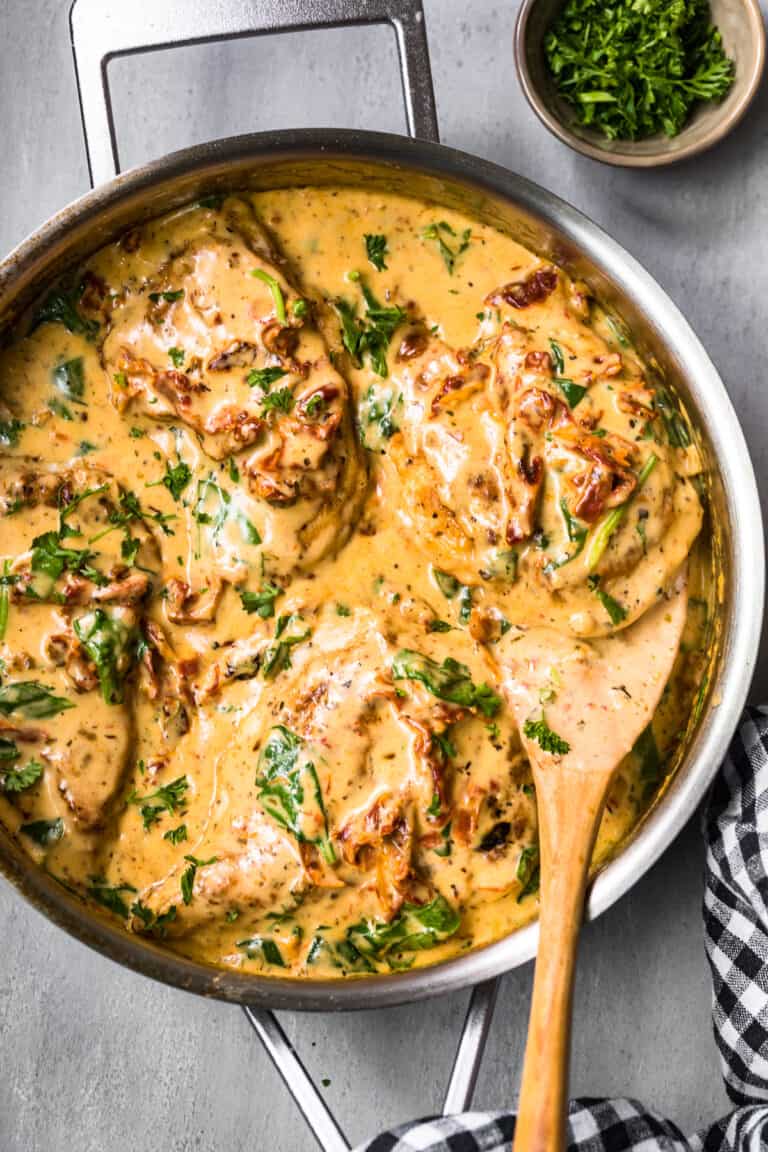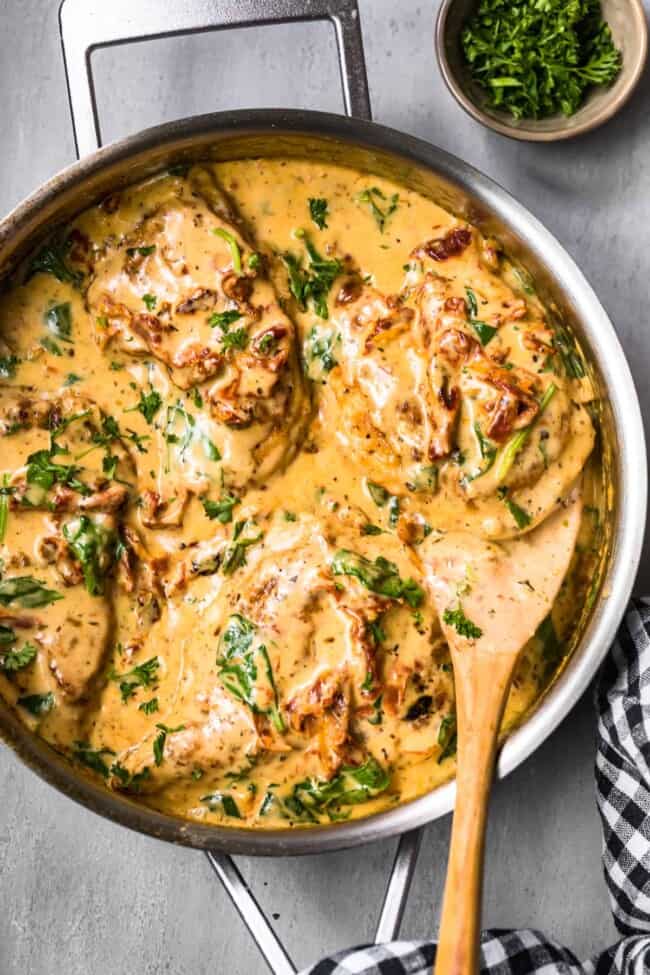 Winner Winner Chicken Dinner
72+ Chicken Dinner Recipes
See our Chicken Guide for all the best chicken recipes plus tips and tricks for juicy chicken every time.
Chicken Dinner Recipes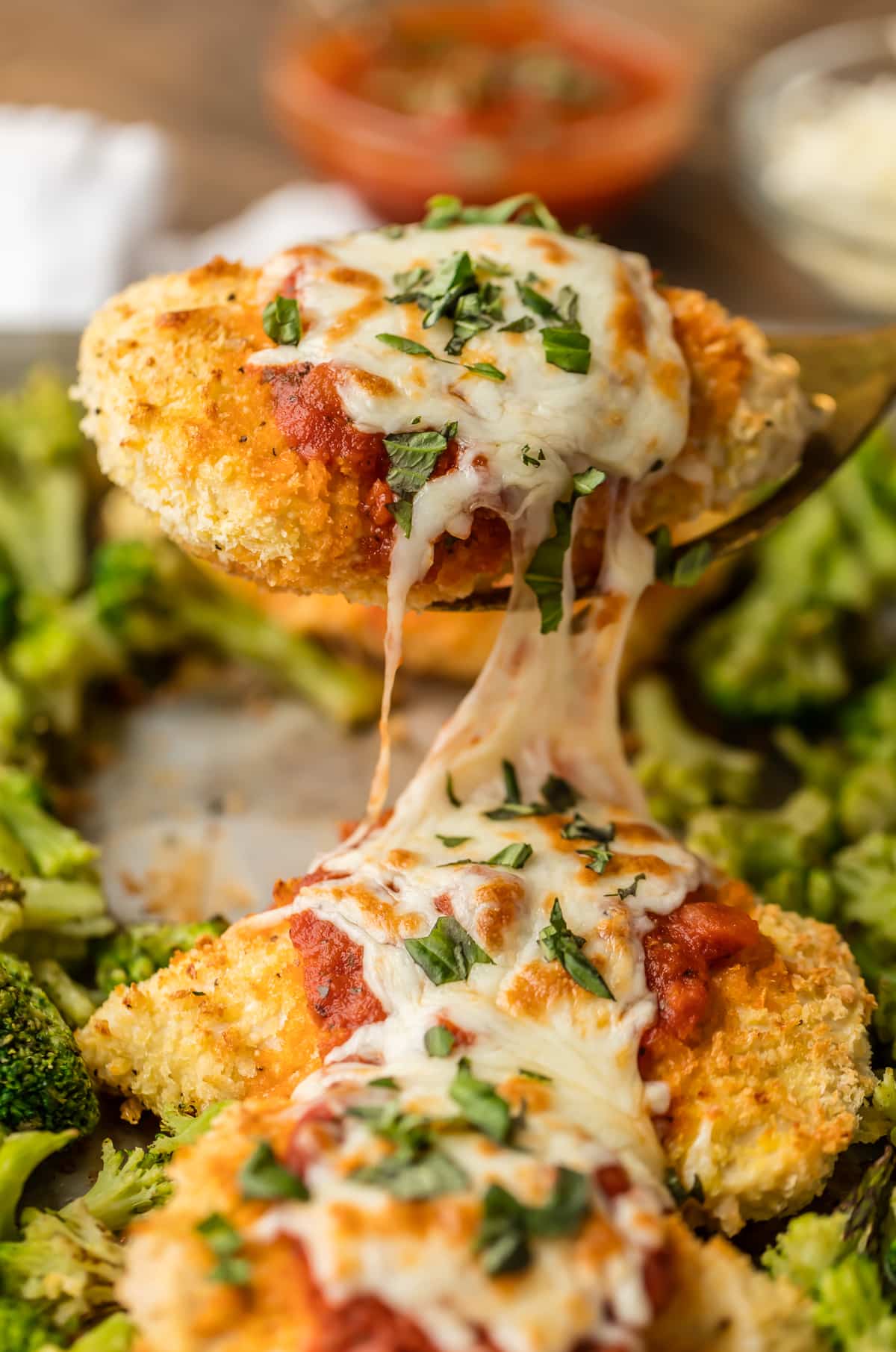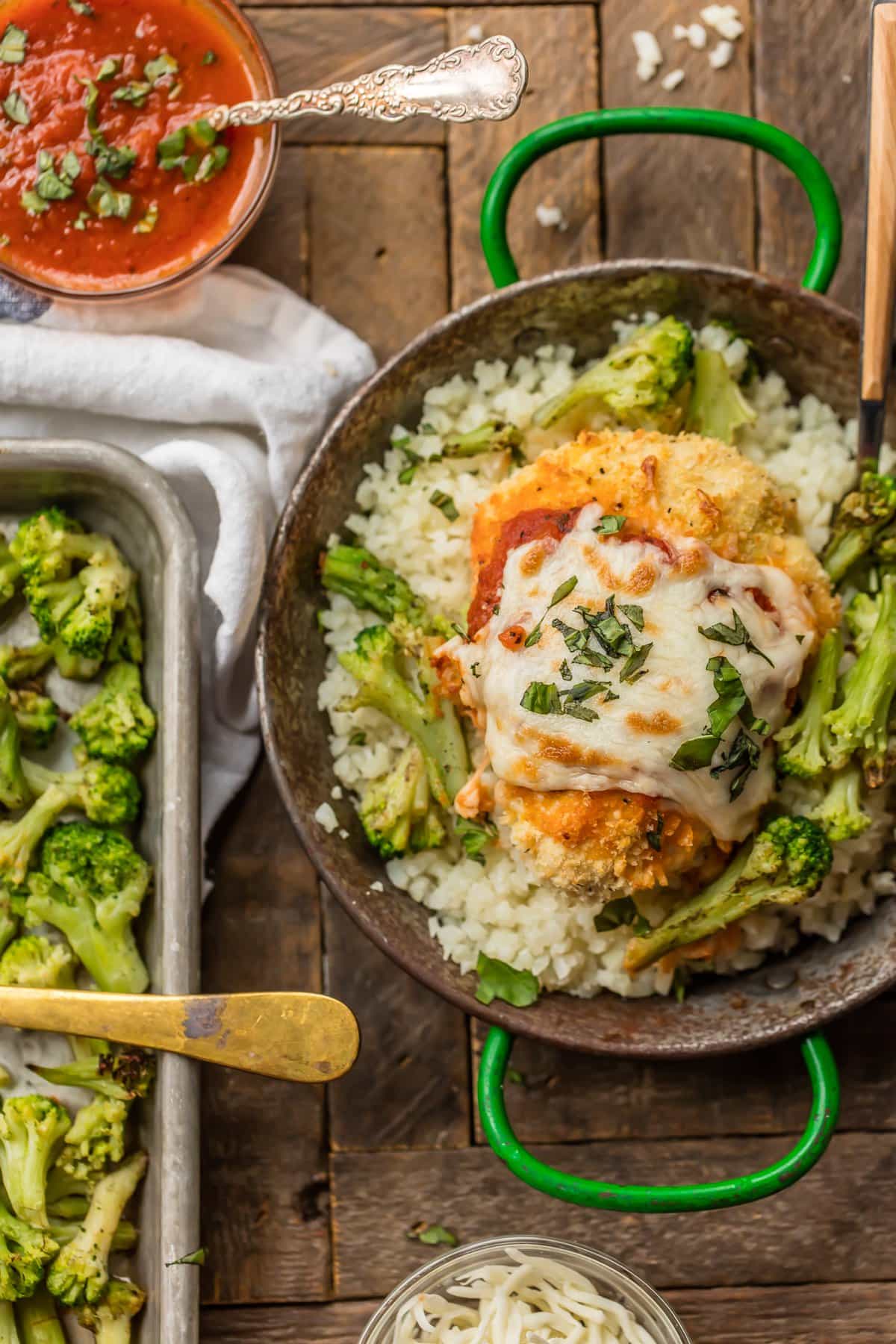 Makes easy leftovers
The other FABULOUS thing about this Baked Chicken Parmesan recipe is how delicious it is, even when reheated as leftovers. It makes meal planning as simple as can be.
Make a double batch of this easy chicken parmesan on the weekend, eat some for dinner, and save the rest for lunches throughout the week. Sounds like a good plan to me!
I think you'll also love our Baked Spaghetti and Baked Ziti!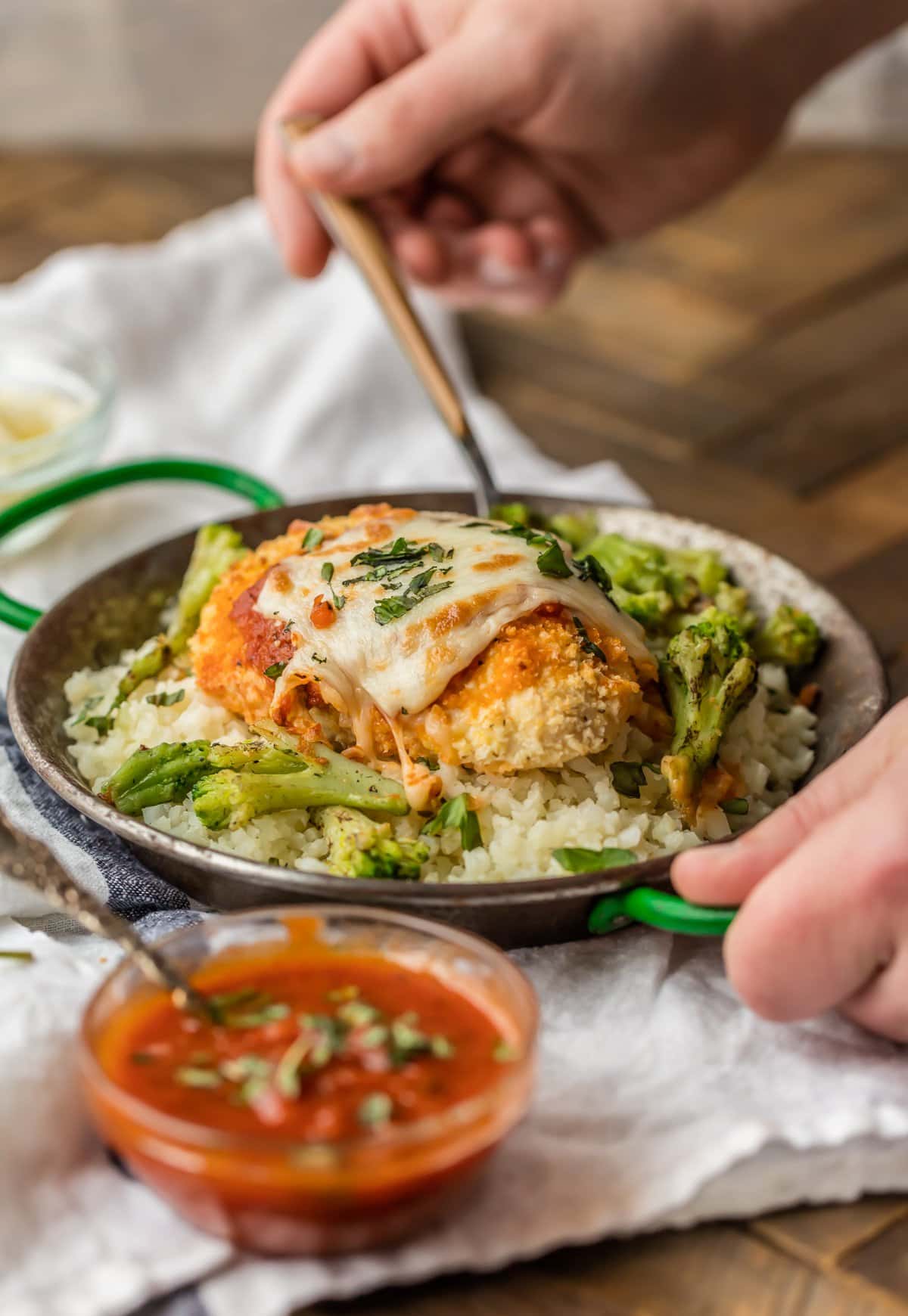 More Baked Chicken Recipes
If you like this baked chicken parmesan recipe, try these other baked chicken recipes too.
See All Chicken
If you make this recipe be sure to upload a photo in the comment section below or leave a rating. Enjoy! You can also jump to recipe.