Grilling season is here! I've gathered some of the best summer grilling ideas and recipes to share with you guys so you're prepared to make the most of the season. Decide what to make for dinner tonight with these easy grill recipes (burgers, chicken, steaks, and more), along with some grilling essentials and tips!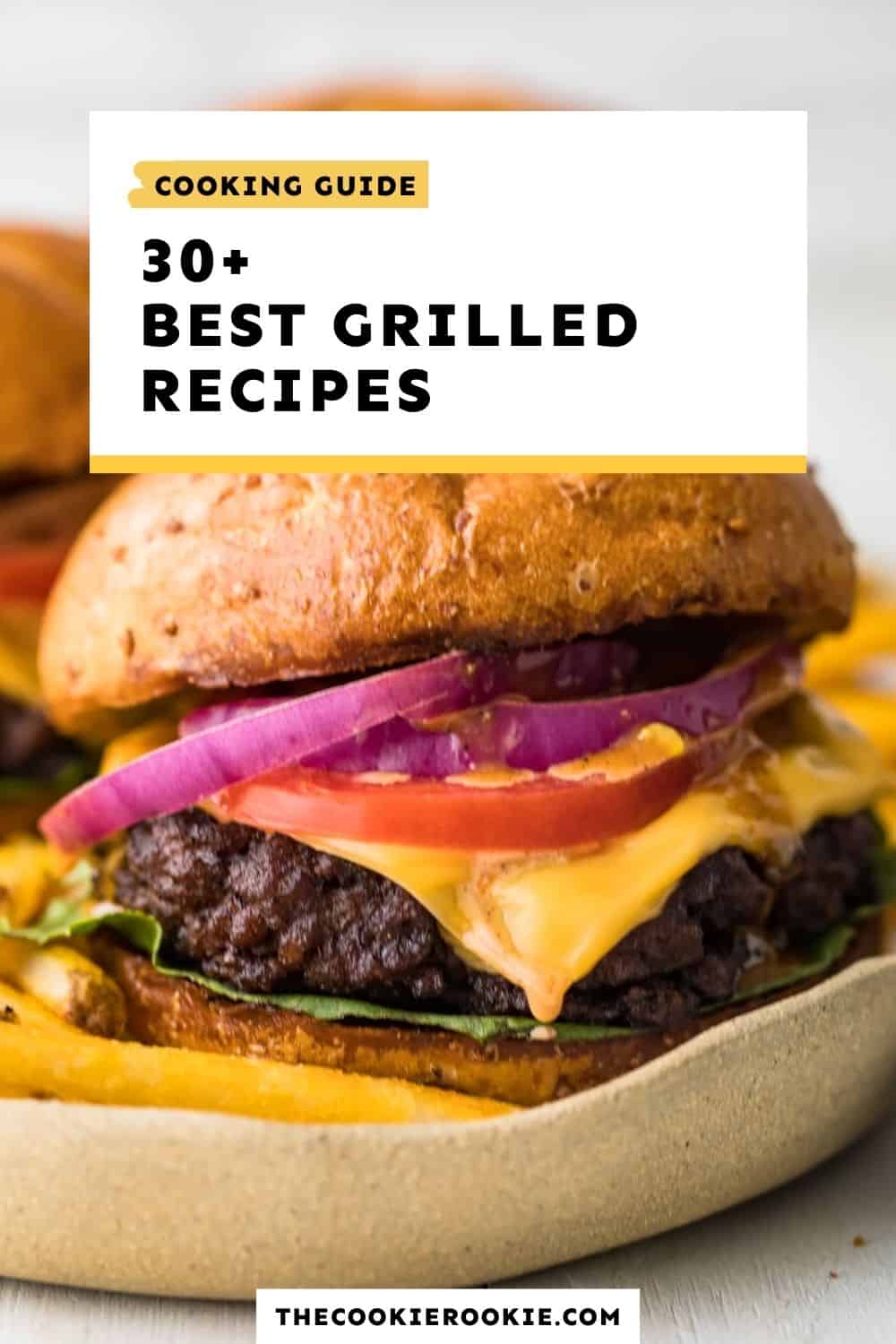 Best Grill Recipes for Summer
Wondering what to grill tonight for dinner, what's good to cook on the grill, or what to grill for a crowd? Then you've come to the right place!
I've got all the best grill recipes and summer grilling ideas gathered in one place, so you can make the most of the season.
With the warmer weather and longer days, it's time to pull out the grill for BBQs and summer get togethers! This is one of my favorite times of year for food because there are so many delicious things to cook on the grill. Of course there are all the juicy meats (burgers, sausages, ribs, steaks) we salivate over, but I also love the grilled side dishes and healthier options (chicken and salmon) for a bit of a change.
What's in this guide
Tips for using your grill

.

How to grill meat

.

Tips and tricks to make grilling go smoothly

.

All the tools you'll need to get through the summer.
And of course I rounded up the BEST recipes to give you tons of grilling ideas to try out this summer. We've got the burgers and steaks, as well as grilled chicken, healthy recipes, and even grilled side dishes!

30 Summer Grilling Ideas
I've gathered some of the best grill recipes for summer for you to try out. There is so much to grill besides burgers (although those are great). Whether you prefer chicken, beef, fish, healthier options, or even just a fun side dish, there's a delicious recipe here that you'll absolutely love!
Best Grill Recipes
Whether you want to cook steak, burgers, ribs, or something else on the grill, these recipes are great for dinner tonight!
All Grill Recipes
Grilled Chicken Ideas
Chicken is a great thing to grill any night of the week. Make chicken breast, sandwiches, or any of these easy recipes.
Healthy Grilled Recipes
You can grill for dinner and still stick to healthier eating with these salmon, chicken, and turkey recipes.
Summer Side Dishes
Don't forget the sides! Here are some fun recipe ideas that go well with grilled entrees.
All Side Dishes
Best Grills to Buy for Summer BBQs
Obviously summer grilling starts with a grill. There are a lot of different types of grills to choose from, including gas grills, electric grills, charcoal grills, wood-fired grills, and you can get large grills or small grills. What works best for you will vary based on your needs and preferences. Here are a few favorite options to choose from.
We have 3 grills and I love them all for different reasons!
I'm adamant that I need them ALL for different occasions.
Grilling Tools & Equipment
You want to be prepared for all that grilling you're going to be doing this summer. Here are some of the basic tools and appliances you're going to be using for these recipes (the following links are affiliate links).
Basting Brush

Grill Brush

Charcoal

Paper Towels
Ingredients to Stock up on
Since you're going to be grilling all summer long, you might want to stock up on some basic ingredients to get you through the season. Most summer grill recipes are going to require some of the following items for cooking. Obviously you'll want to get the fresh items just before cooking, but other items are easy to stock up on ahead of time.
Shopping List:
Buns: burger and hot dog buns
Condiments: ketchup, mayonnaise, mustard
Toppings: pickles, relish, cheese, onion
Seasonings/Spices: salt & pepper, ranch seasoning, seasoned salt (like Lawry's), chili seasoning, etc.
Dipping/Sauces: BBQ sauce, aioli, burger sauce

Summer Grilling Basic Tips
These are my top tips for any grilling you do:
Make sure your grill is on a solid surface, away from flammable things.

Flip meat as little as possible to keep it tender. Cook both sides, but don't flip too many times! Ideally you'll only need to flip once to fully cook.

Longer cook time = lower temperature to avoid drying out the meat.

Use aluminum foil to wrap vegetables, fish, and other items together to make fun foil packet recipes (like this salmon foil packet).

Always

clean your grill

after cooking! This keeps it in tip-top shape and prepares it for the next time you use it.

Use an instant read meat thermometer to check internal temperatures when grilling meat. It's the best way to make sure your food is fully cooked.
Keep reading for more tips and answers to your most asked grilling questions, and then I'll share my best grill recipes.
Is it better to grill with the lid open or closed?
It depends on what you're cooking! Leave the lid open if you're grilling burgers, vegetables, seafood, or other fast-cooking foods. If you're grilling meats that need to cook for a longer period on low heat (ribs, thick cuts of meat, etc), keep the lid closed.
How long does it take to burn charcoal?
If you're cooking with a charcoal grill, consider using a chimney starter to get the fire going. You'll generally need to give the charcoal about 30 minutes to start burning and get hot enough to grill on.
How do you know when the grill is ready?
If you have a built-in grill thermometer, this will be easy to figure out. If you don't, turn to the hand method. This isn't the most scientific method, but it's a tried and true technique for grilling!
Hold your hand just above the grill (about 3 inches, & be careful!)

Count how many seconds pass until you need to pull your hand away due to the heat (this isn't a challenge so don't hold it longer than you need to)

Use the chart to determine the temperature of the grill
1-2 seconds = 450-500° F (High)

2-4 seconds = 400-450° F (Medium-High)

4-5 seconds = 350-400° F (Medium)

6-7 seconds = 300-350° F (Medium-Low)

7-9 seconds = 250-300° F (Low)
What is considered Medium heat on a grill?
If you want to cook on medium heat, your grill temperature should be at about 350-400° F.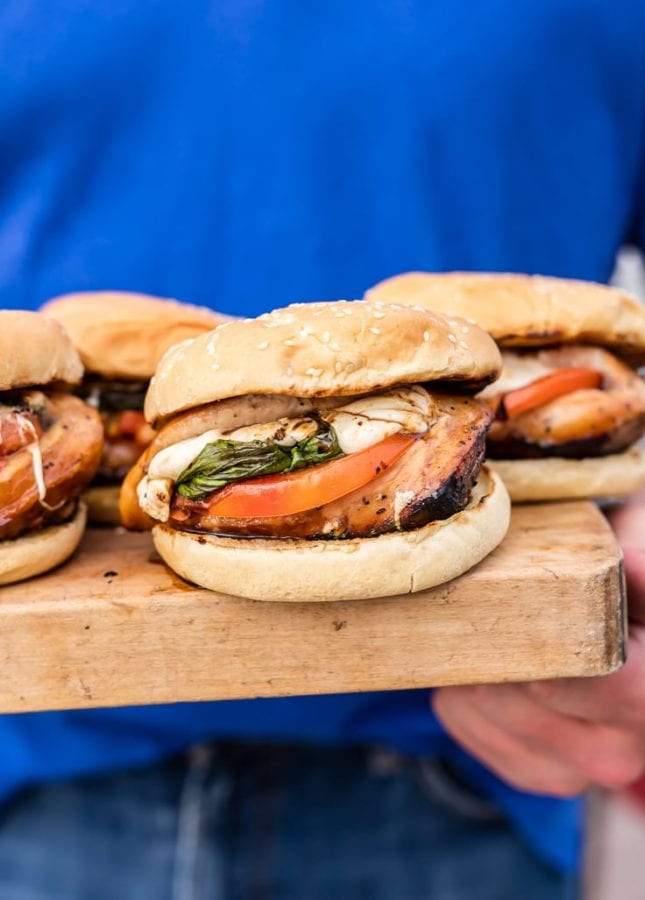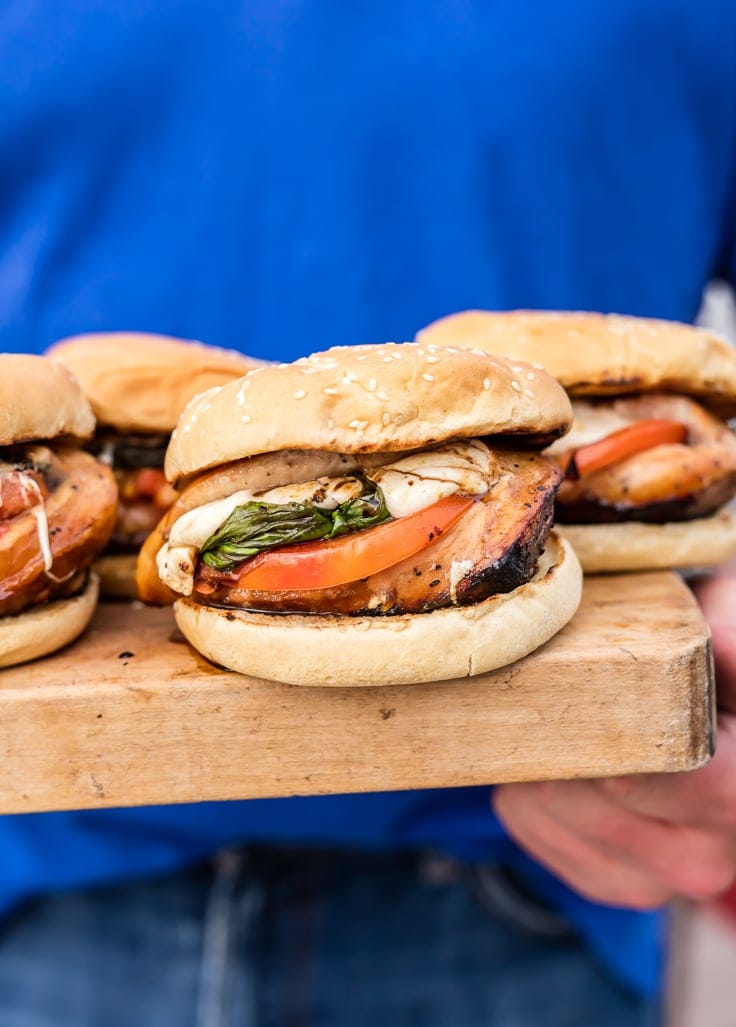 Best Internal Temperatures for Grilling Meat
As you start making your way through these fun grill recipes, remember: Cooking meat always requires you to be adamant about temperatures. Your meat should be cooked within certain temperature ranges for safety reasons, but grill temperatures can also vary for the sake of flavor and how you prefer your meat to be cooked.
Here's a simple outline of grill temperatures for various types of meat. Note that these are internal temperatures of the meat (not the temperature of the grill) and should be read with a meat thermometer.
Internal Temperature for Steak
Rare 130-135° F
Medium Rare 140° F
Medium 155° F
Well Done 165° F
Internal Temperature for Burgers
Rare 120-125° F
Medium Rare 130-135° F
Medium Well 150-155° F
Well Done 160-165° F
Internal Temperature for Chicken
Grilled Chicken should be cooked to an internal temperature of 165° F. Anything less is considered unsafe to eat.
Internal Temperature for Salmon
I recommend cooking Salmon to an internal temperature of about 130-140° F.
Internal Temperature for Ribs
Grilled ribs taste bet when cooked to an internal temperature of about 190-200° F. This makes them super tender and juicy. However, they are safe to eat as long as they are cooked to at least 145° F.
Click HERE to download our FREE PRINTABLE for cooking times!
---
I hope this summer grilling guide inspired you to get the grill out and start cooking! Summer isn't complete until you've had a BBQ, so pick the best grill recipes and try them out with your family and friends. Whether you prefer chicken, beef, seafood, or vegetables, you'll find something to make for dinner.
And check out our recipe guides to the Best Burger Recipes for more ideas, plus our favorite BBQ side dishes!
Fire up the grill and enjoy your summer!
BONUS RECIPE: See the recipe card below for a basic step by step on How to Grill a Steak.