Grilling season is here! I've gathered some of the best summer grilling ideas and recipes to share with you guys so you're prepared to make the most of the season. Decide what to make for dinner tonight with these easy grill recipes (burgers, chicken, steaks, and more), along with some grilling essentials and tips!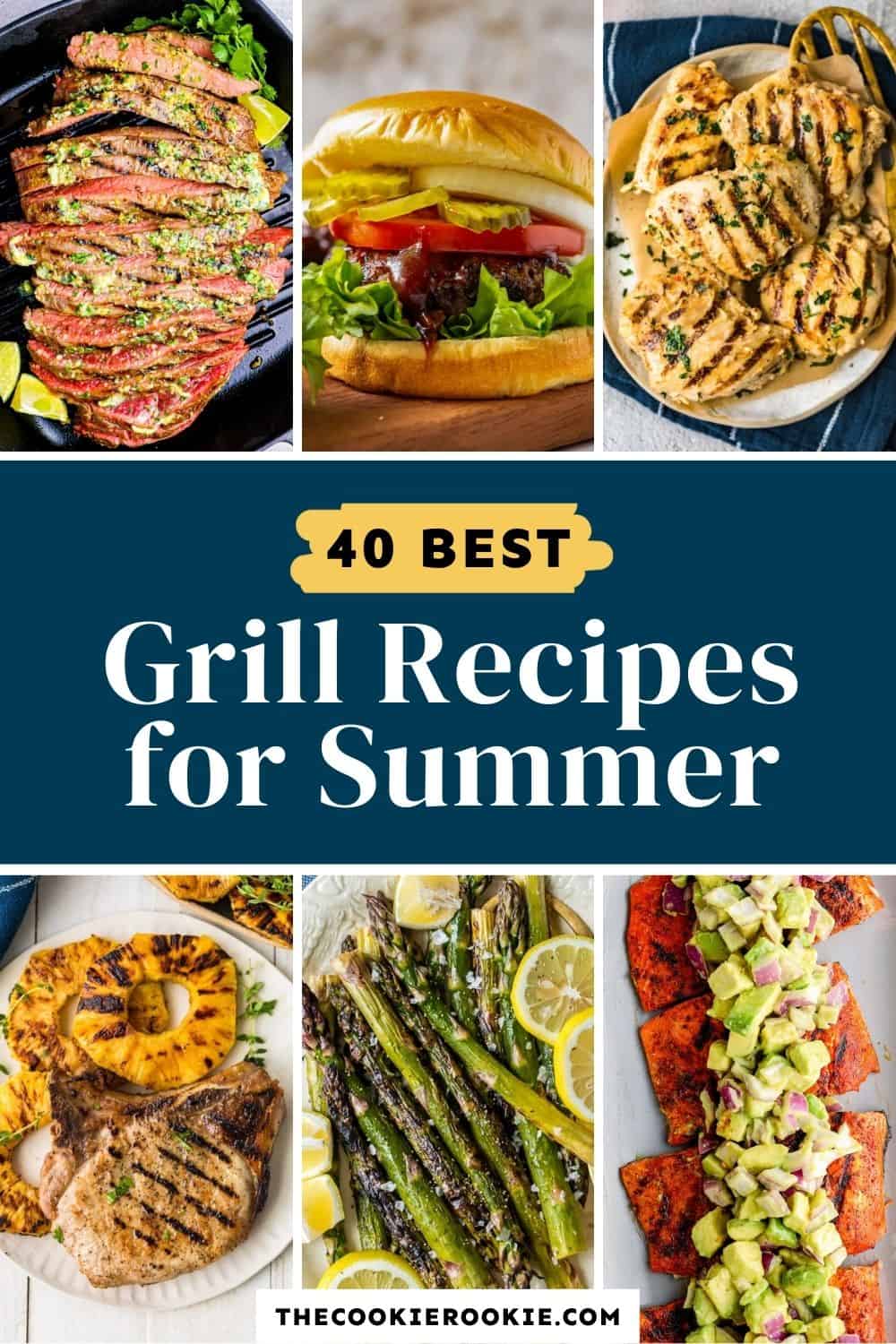 Grill Recipes for Summer
Wondering what to grill tonight for dinner, what's good to cook on the grill, or what to grill for a crowd? Then you've come to the right place!
I've got all the best grill recipes and summer grilling ideas gathered in one place, so you can make the most of the season.
With the warmer weather and longer days, it's time to pull out the grill for BBQs and summer get togethers! This is one of my favorite times of year for food because there are so many delicious things to cook on the grill. Of course there are all the juicy meats (burgers, sausages, ribs, steaks) we salivate over, but I also love the grilled side dishes and healthier options (chicken and salmon) for a bit of a change.
And of course I rounded up the best recipes to give you tons of grilling ideas to try out this summer. We've got the burgers and steaks, as well as grilled chicken recipes, healthy recipes, and even grilled side dishes!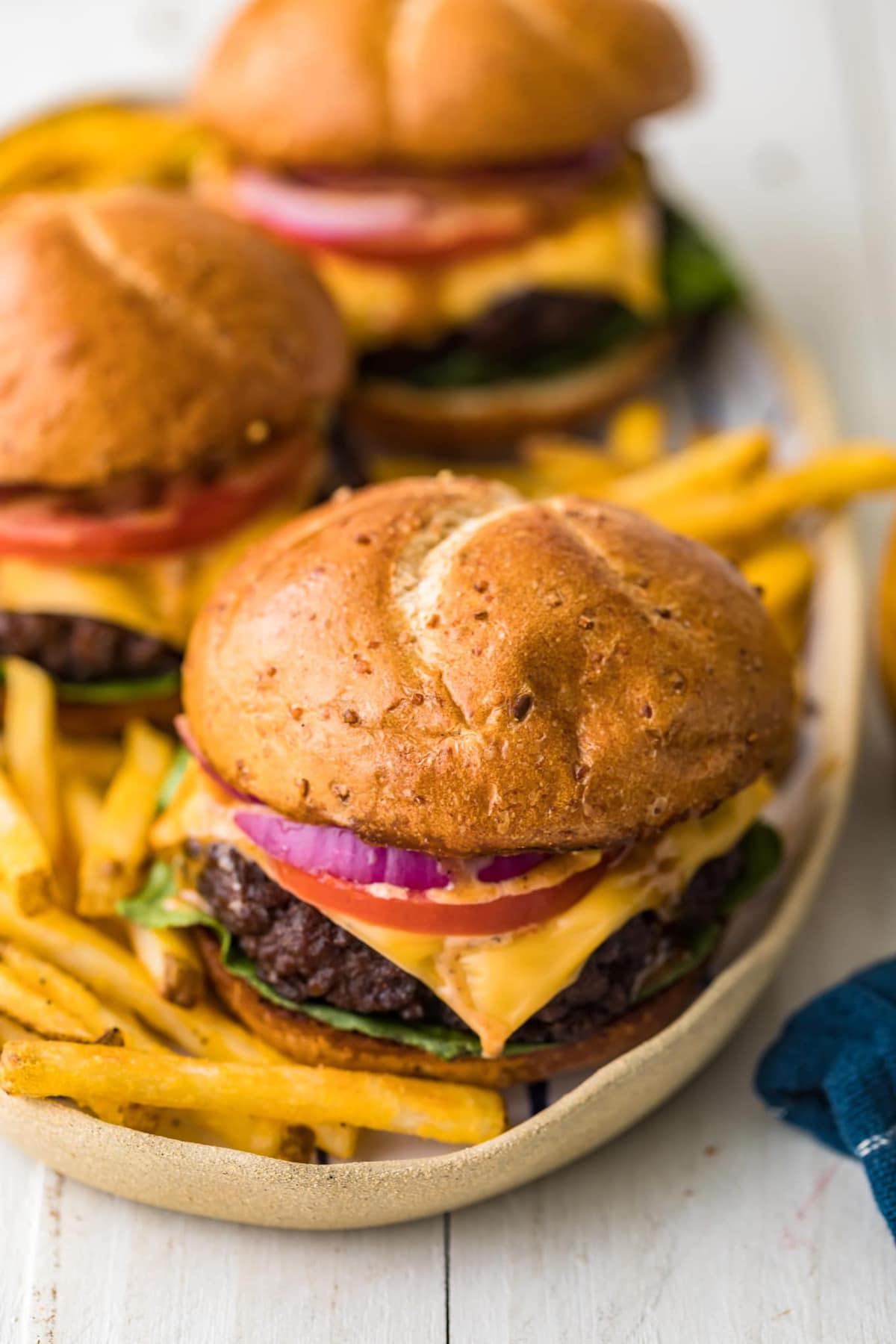 Best Things to Grill Tonight
If you're looking for something simple to grill for dinner tonight, for summer parties, or for BBQs and cookouts, don't forget the classics! Get some ideas here, then check below for specific recipes to try out.
Burgers: Everyone loves burgers, and the best part is you can let everyone make their own how they like. Just buy some ground meat, buns, and toppings.
Grilled Hot Dogs: Juicy and simple, make sure you have these on hand for the kids!
Sausages: Sausages, brats, and hot dogs are a summer classic, perfect for any BBQ.
Ribs: If you have a little more time, ribs are a great option. They come out so tender this way!
Steak: A good steak is a must for grilling season! It's a good main for a nice dinner, but can be casual for weeknights too.
Chicken: There are so many great grilling recipes for chicken. It's a great alternative to beef and pork, but it's still so delicious.
Seafood: Salmon, all kinds of fish, and even shrimp can be cooked on the grill for a healthier lunch or dinner option.
Vegetables: Don't forget the veggies! You can grill them up to create a crispy, charred texture and flavor that makes a great side to your entrees. Try asparagus, bell peppers, corn on the cob, mushrooms, eggplant, zucchini and summer squash.
Foil Packet Recipes: Wrap up your favorite ingredients (chicken, salmon, veggies, and more) in aluminum foil to grill. It's an easy way to make a full meal and individual-sized portions.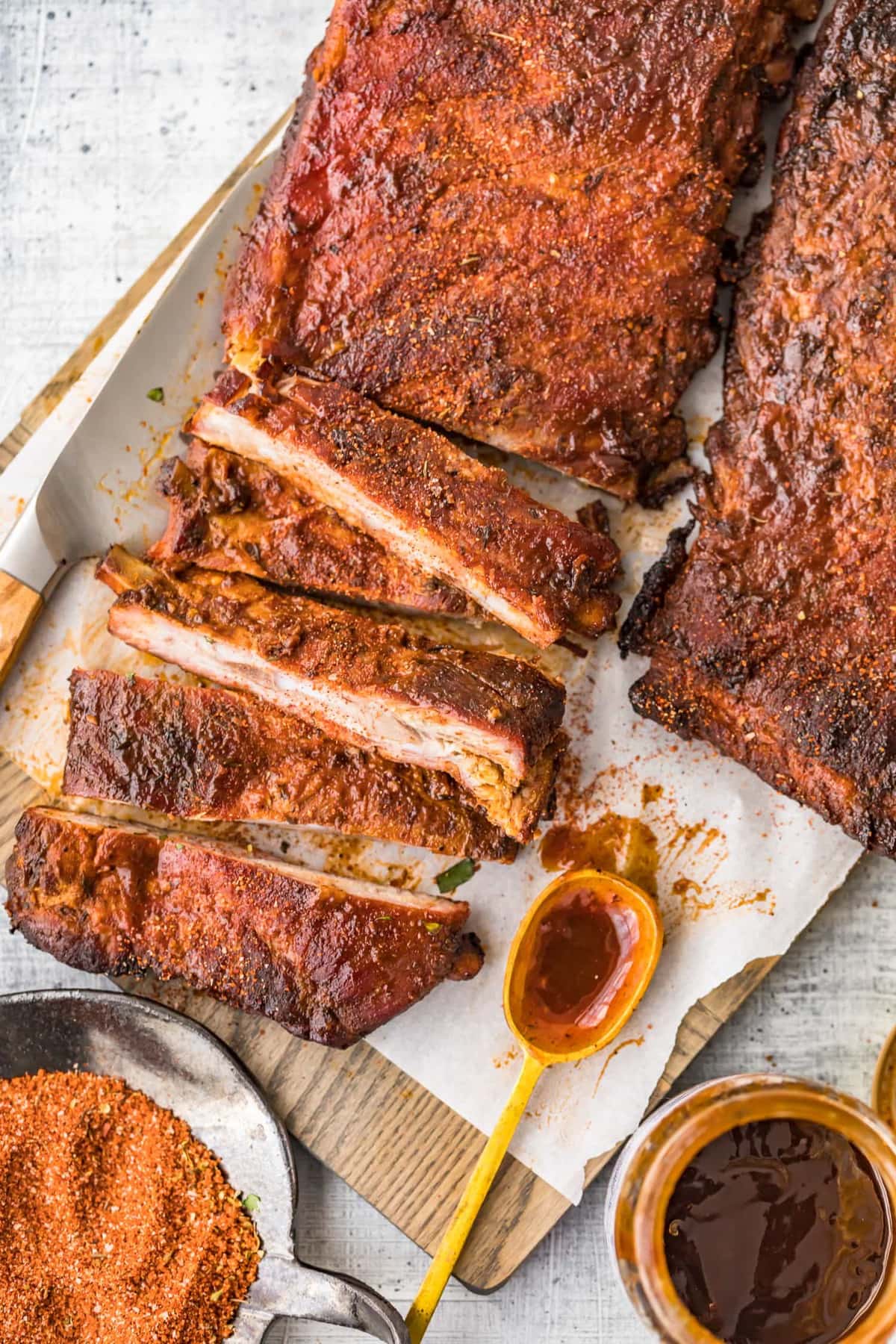 I've gathered some of the best grill recipes for summer for you to try out. There is so much to grill besides burgers (although those are great). Whether you prefer chicken, beef, fish, healthier options, or even just a fun side dish, there's a delicious recipe here that you'll absolutely love!
Grilling Ideas for Dinner
Whether you want to cook steak, burgers, ribs, or something else on the grill, these recipes are great for dinner tonight!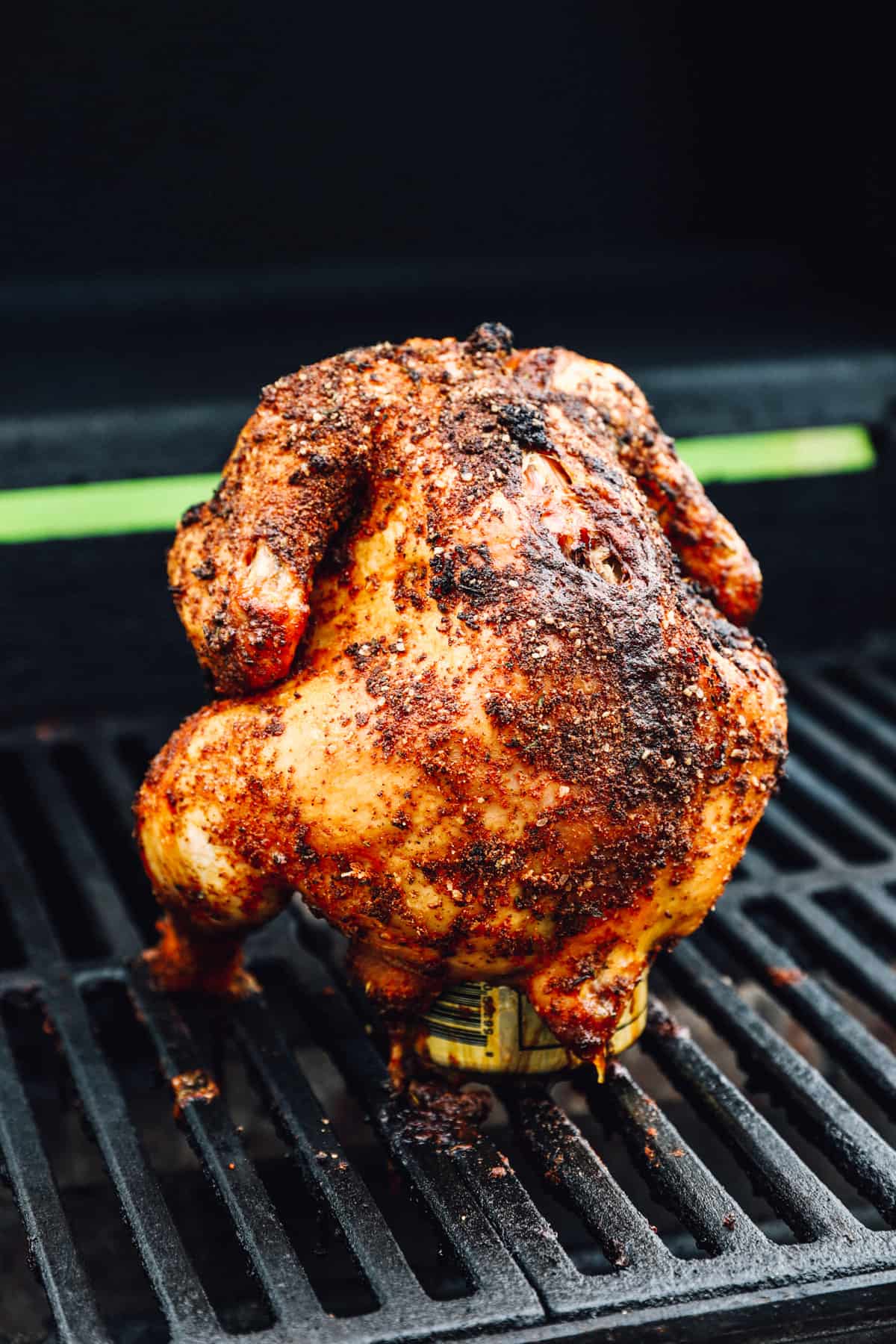 Juicy Grilled Chicken Recipes
Chicken is a great thing to grill any night of the week. Make chicken breast, sandwiches, or any of these easy recipes.
Grilled Chicken Thighs: Juicy thighs with a simple sweet and spicy seasoning will cook up in about 20 minutes!
Beer Can Chicken: Cook up a whole chicken with a simple seasoning rub and a can of beer for tender, fall-of-the-bone meat.
Marinated Grilled Chicken Breast: Chicken breasts are marinated for ultimate flavor, then grilled to juicy perfection. This is a healthy dish you'll want to serve for dinner over and over again.
Grilled Bruschetta Chicken: Balsamic chicken is topped with mozzarella and tomatoes for a beautiful summer dinner recipe.
Grilled Chicken Tacos: Chili lime marinated chicken is served with a fresh slaw on tortillas for a quick dinner made for Taco Tuesday!
Grilled Teriyaki Chicken Breast: Grilled chicken breasts are first marinated in a seasoned soy sauce to infuse them with flavor. They're quick and easy to make!
Yogurt Marinated Chicken Thighs: A ginger, garlic, yogurt marinade infuses delicious flavor into these grilled chicken thighs. It's healthy and easy!
Stuffed Chicken Caprese Sandwiches: Chicken is stuffed with mozzarella, basil, and tomatoes, marinated in balsamic, then grilled and put between two buns. It's a delicious summer sandwich!
Fiesta Lime Chicken: Cook the chicken on the grill, then add rice, lime ranch, and pico de gallo for an easy summer dinner.
Grilled BBQ Chicken: Grill up this BBQ chicken for dinner tonight! It's so easy to make and it's always a crowd pleaser.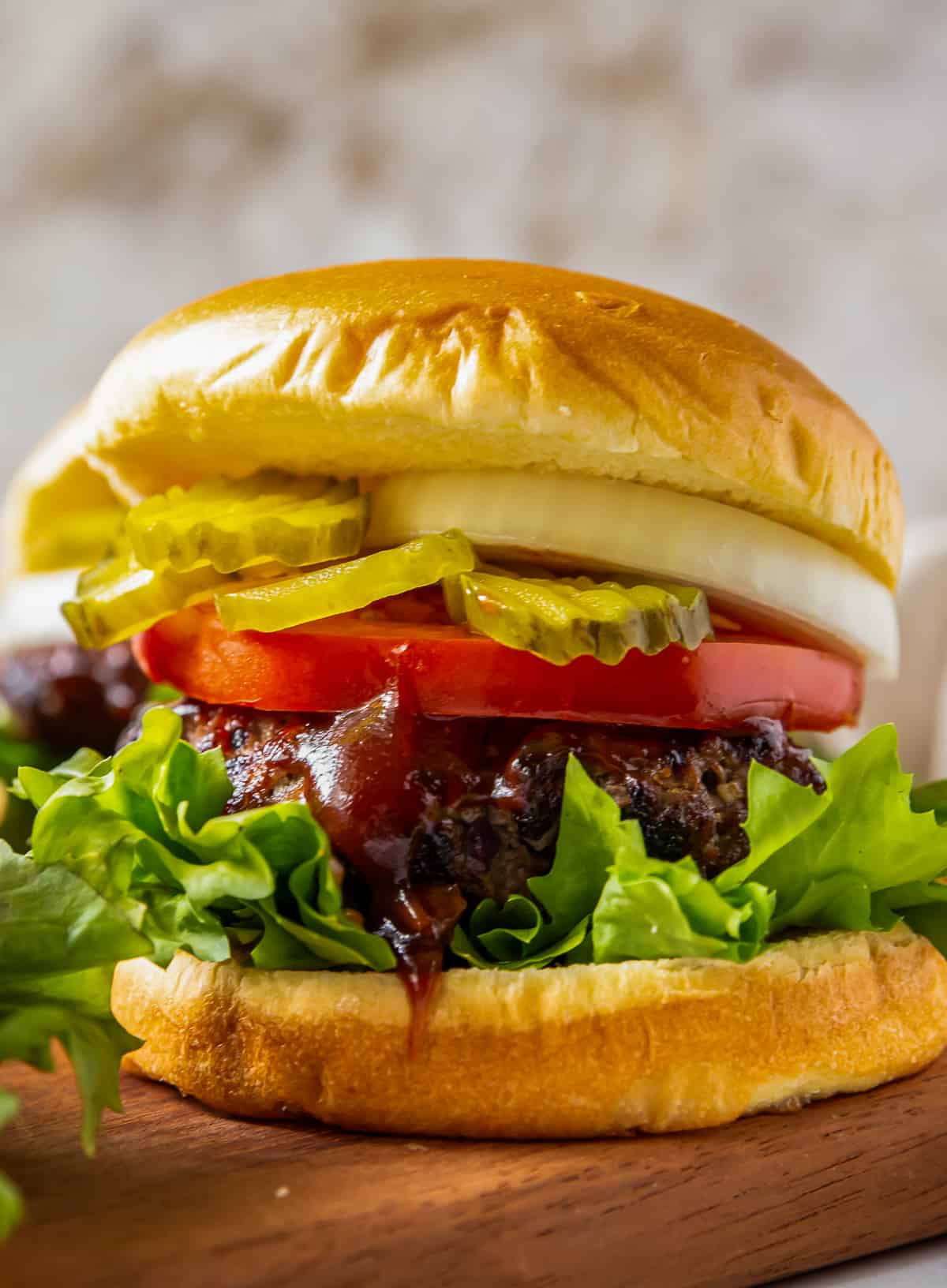 Easy Burger Ideas
You can't go wrong with burgers and French fries! These recipes are all cooked on the grill, then topped with delicious ingredients and sauces. The perfect BBQ food!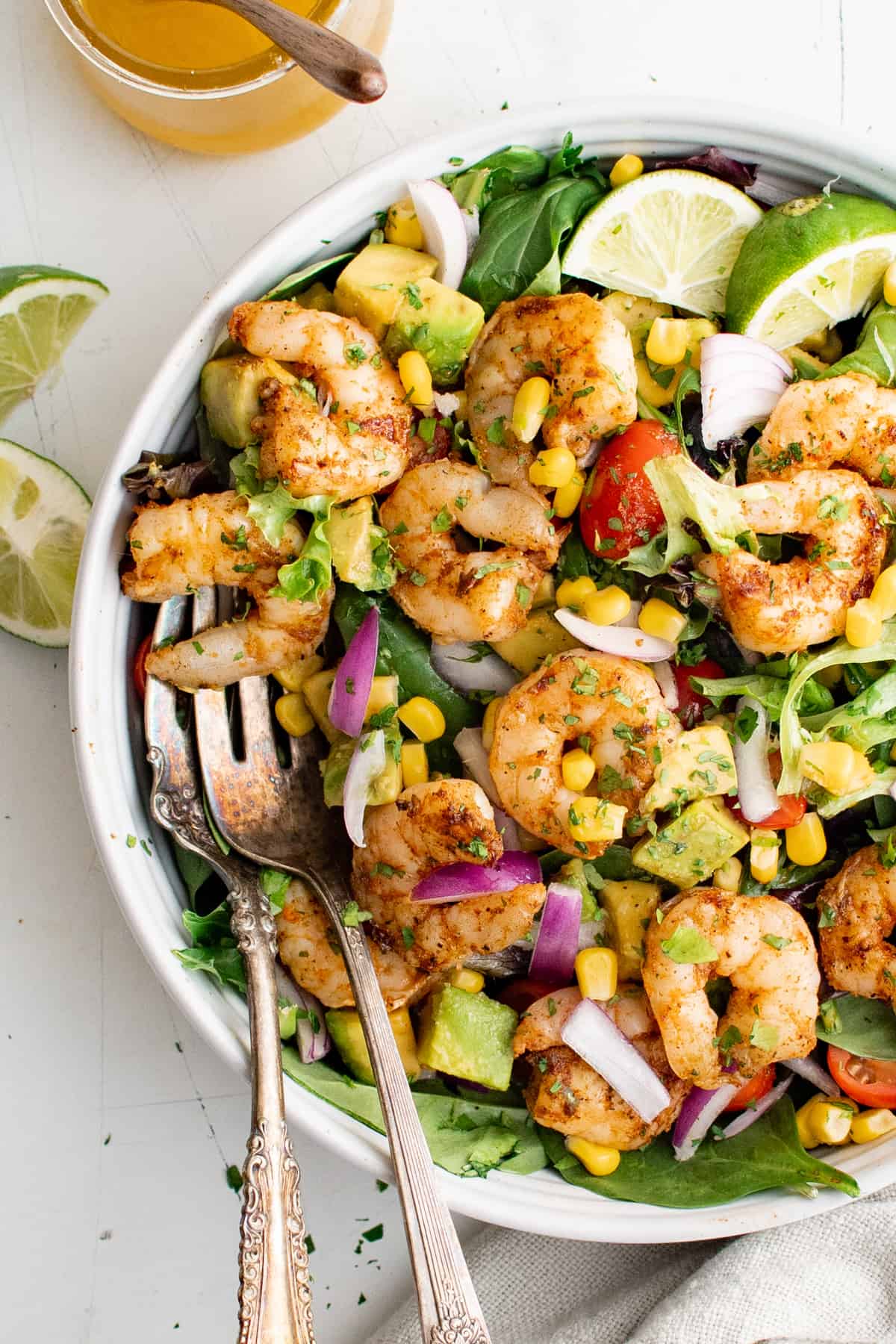 Healthy Grilling Recipes
You can grill for dinner and still stick to healthier eating with these salmon, chicken, salad, and turkey recipes.
Garlic Butter Salmon: Garlic butter, rosemary, and lemon juice adds a light flavor to grilled salmon, and it only takes 15 minutes to make.
Grilled Shrimp Salad: Marinated shrimp is served on top of a fresh, Mexican-inspired salad for a light and zesty meal.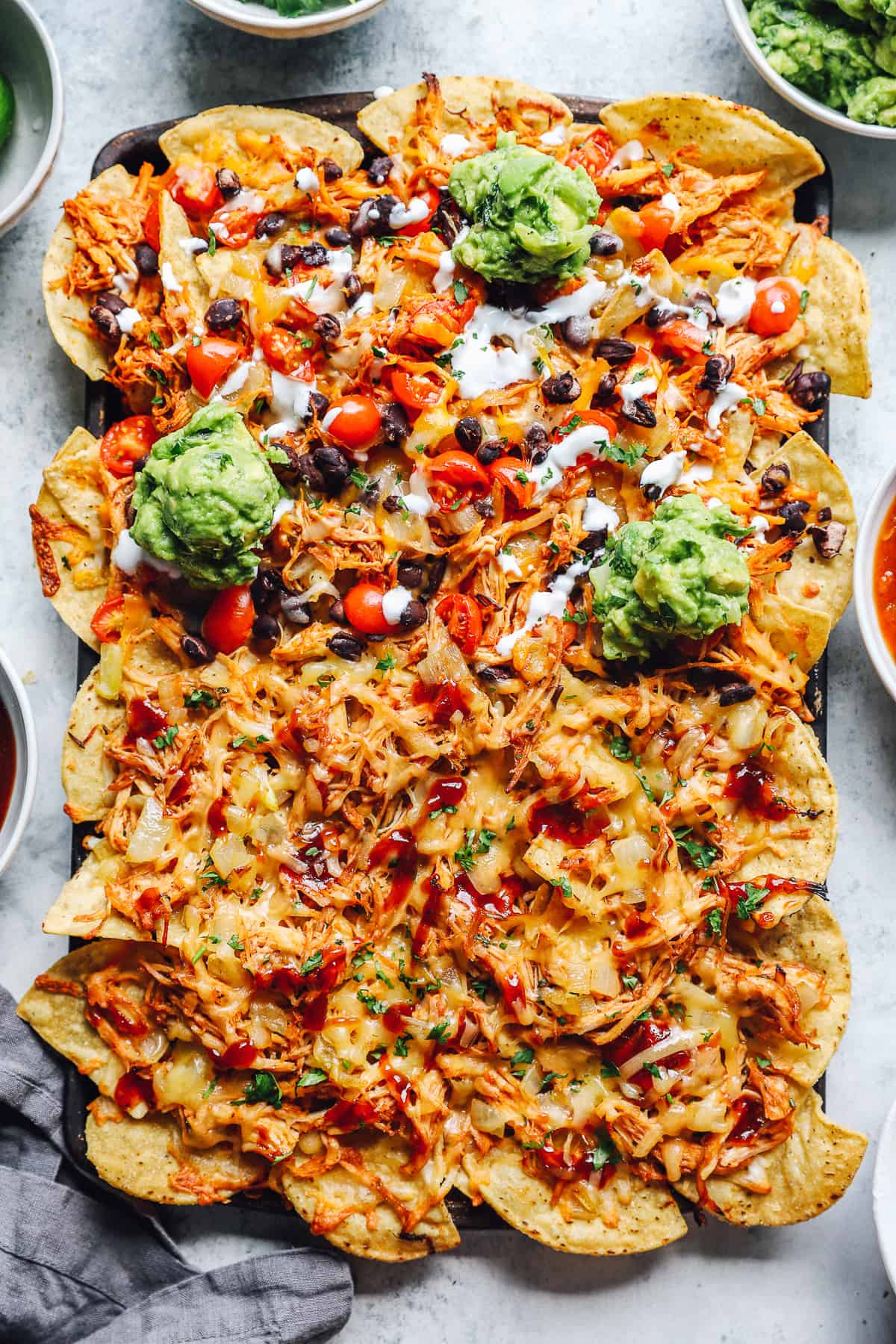 More Recipes for the BBQ Grill
Once you've got your mains and entrees sorted, there are plenty more easy recipes to try. Add a grilled side dish, appetizer, or even dessert to the menu.
Grilled Chicken Nachos: This grilled appetizer idea is a favorite for game day, parties, and goes well with margaritas. Make two different flavor versions: Mexican chicken or BBQ chicken.
Lemon Butter Asparagus: This grilled veggie idea is so good and so healthy! Asparagus is covered in lemon butter, and pairs well with salmon, chicken, or anything you like.
Grilled Ranch Potatoes: Make cheesy potatoes in a foil packet for an easy grilled side dish idea. They go well with burgers, steaks, and chicken!
Grilled Potato Wedges: Make potato wedges on the grill along with your other dishes for an easy side. Pair them with the delicious chimichurri sauce for dipping!
Mexican Corn on the Cob: This grilled corn is topped with a creamy sauce and lime juice, so it's super flavorful but still low in calories. It's a good side for tacos, burgers, and more.
Grilled Peach Salad: This healthy summer salad features grilled peaches, so it's perfect to pair with any of your favorite grilled recipes.
Mind Blowing Corn Salad: Grill up some corn, then mix it with jalapenos, cheese, and more for an easy salad side dish.
Grilled Chicken Wings: Make juicy wings on the grill for an easy summer appetizer or game day meal.
Grilled Peaches and Cream: Don't forget dessert! Grill fresh peaches then serve them with ice cream for a light but delicious treat.
BBQ Chicken Salad: Grill up some chicken to top off this amazing salad, add some BBQ sauce, and you've got one tasty summer lunch idea ready to go!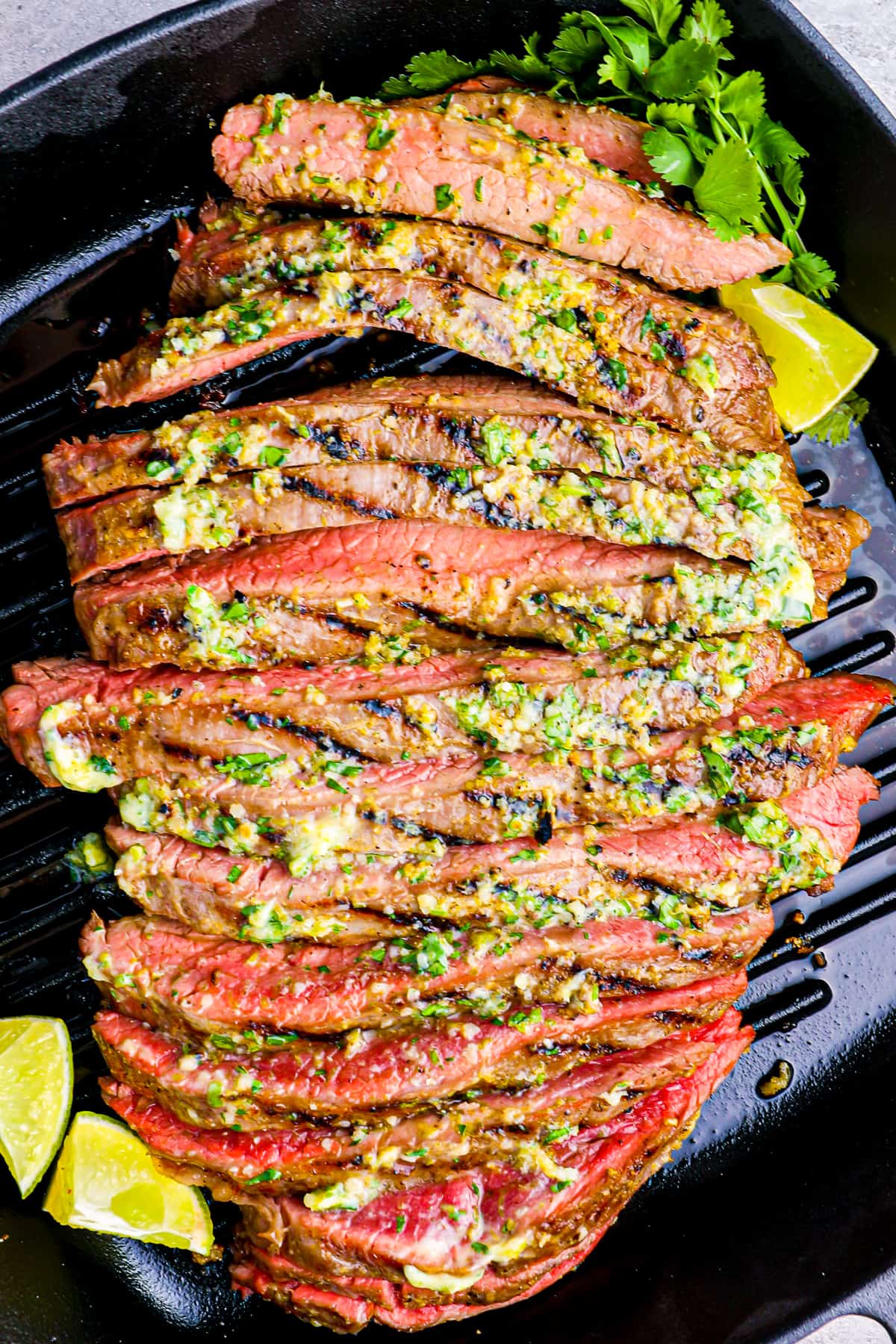 Ingredients to Stock up on
Since you're going to be grilling all summer long, you might want to stock up on some basic ingredients to get you through the season. Most summer grill recipes are going to require some of the following items for cooking. Obviously you'll want to get the fresh items just before cooking, but other items are easy to stock up on ahead of time.
Shopping List:
Buns: burger and hot dog buns
Condiments: ketchup, mayonnaise, mustard
Toppings: pickles, relish, cheese, onion
Seasonings & Spices: salt & pepper, ranch seasoning, seasoned salt (like Lawry's), chili seasoning, etc.
Dipping & Sauces: BBQ sauce, aioli, burger sauce
Be sure to check out our Grocery List printable to see what to stay stocked up on year round!
Summer Grilling Basic Tips
These are my top tips for any grilling you do:
Make sure your grill is on a solid surface, away from flammable things.

Flip meat as little as possible to keep it tender. Cook both sides, but don't flip too many times! Ideally you'll only need to flip once to fully cook.

Longer cook time = lower temperature to avoid drying out the meat.

Use aluminum foil to wrap vegetables, fish, and other items together to make fun foil packet recipes (like this salmon foil packet).

Always

clean your grill

after cooking! This keeps it in tip-top shape and prepares it for the next time you use it.

Use an instant read meat thermometer to check internal temperatures when grilling meat. It's the best way to make sure your food is fully cooked.
Internal Temperatures for Grilling Meat
As you start making your way through these fun summer grill recipes, remember: Cooking meat always requires you to be adamant about internal temps. Steaks and burgers can be cooked to different temperatures depending on how done you want them. Then chicken, poultry, seafood, and pork all have different temps too.
I recommend checking our Internal Meat Temperature Charts and burger temperature chart to make it easy, plus there's a printable version so you can always have it on hand. And pick up an instant read thermometer so you can check the temp…well, in an instant!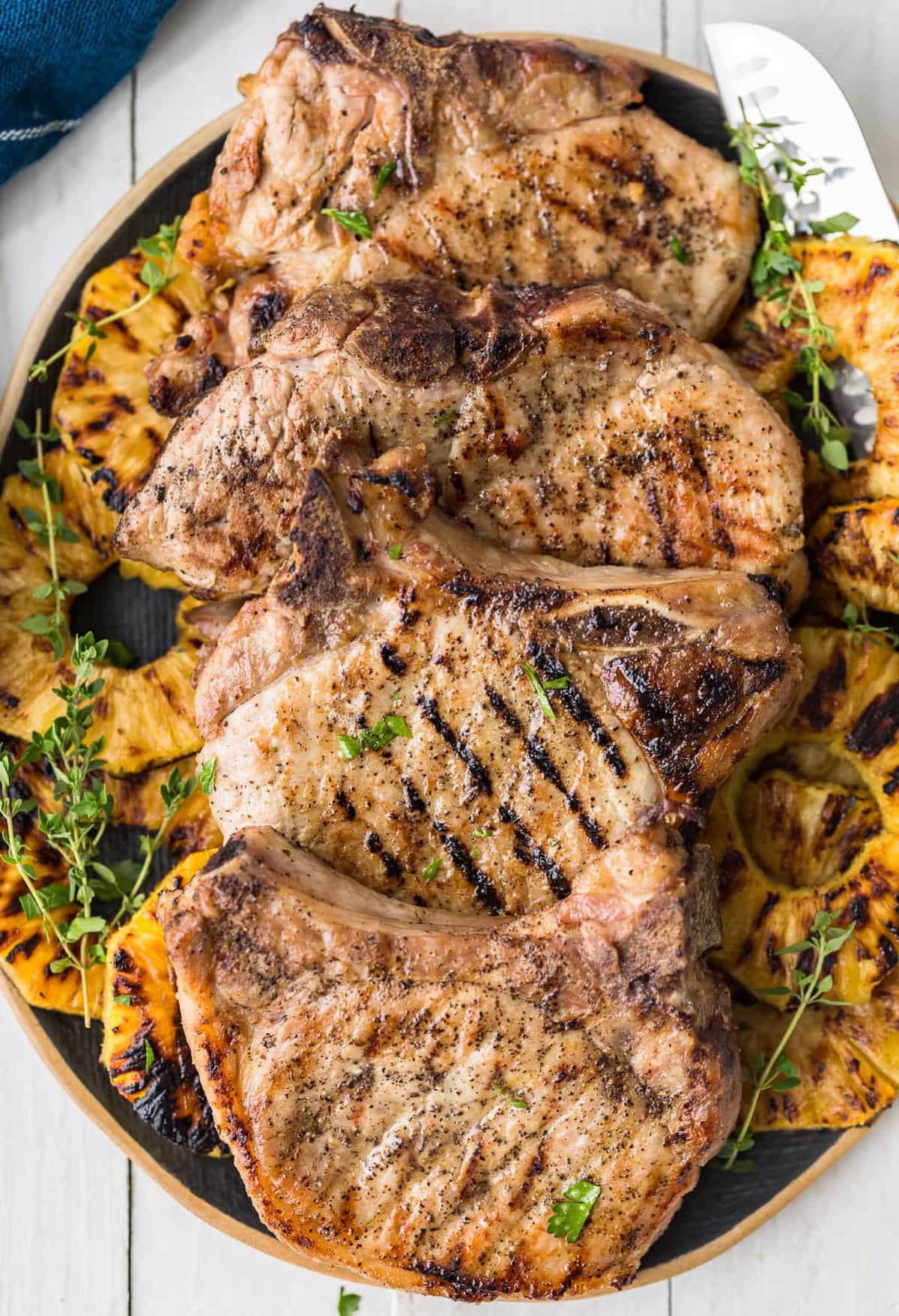 Get out the Grill!
I hope this summer grilling guide inspired you to get the grill out and start cooking! Summer isn't complete until you've had a BBQ, so pick the best grill recipes and try them out with your family and friends. Whether you prefer chicken, beef, seafood, or vegetables, you'll find something to make for dinner.
Fire up the grill and enjoy your summer!
More Summer Recipe Ideas
Keep the summer energy going with these easy recipes! Make more burgers, BBQ foods, big summer salads, and more.
Recipe Roundups
BONUS RECIPE: See the recipe card below for a basic step by step on How to Grill a Steak.