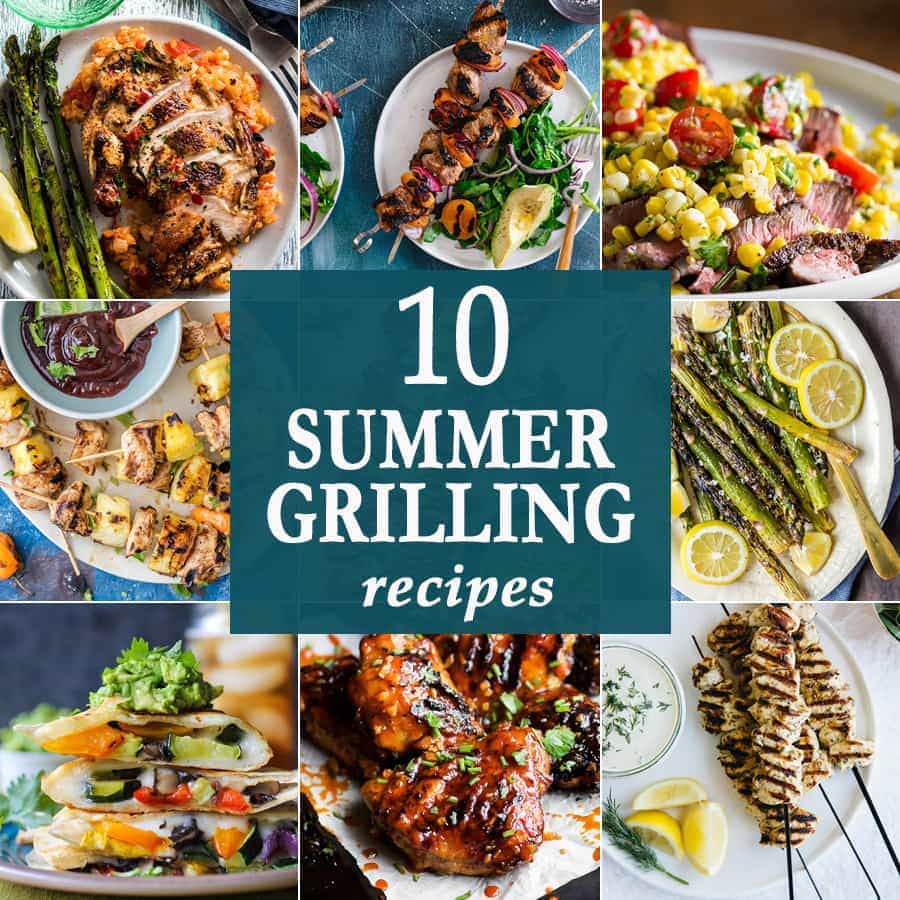 Hi there, friends! It's Maryanne from The Little Epicurean. Fire up the grills, chill the drinks, and prepare the salads, summer grilling season is here! Today we have a delicious selection of grilling favorites to inspire you all summer long!
Pineapple Habanero BBQ Chicken Kebabs | The Cookie Rookie These sweet and spicy pineapple habanero BBQ chicken kebabs are a quick and easy summer favorite. Pair it with grilled corn or a chilled salad for a delicious meal!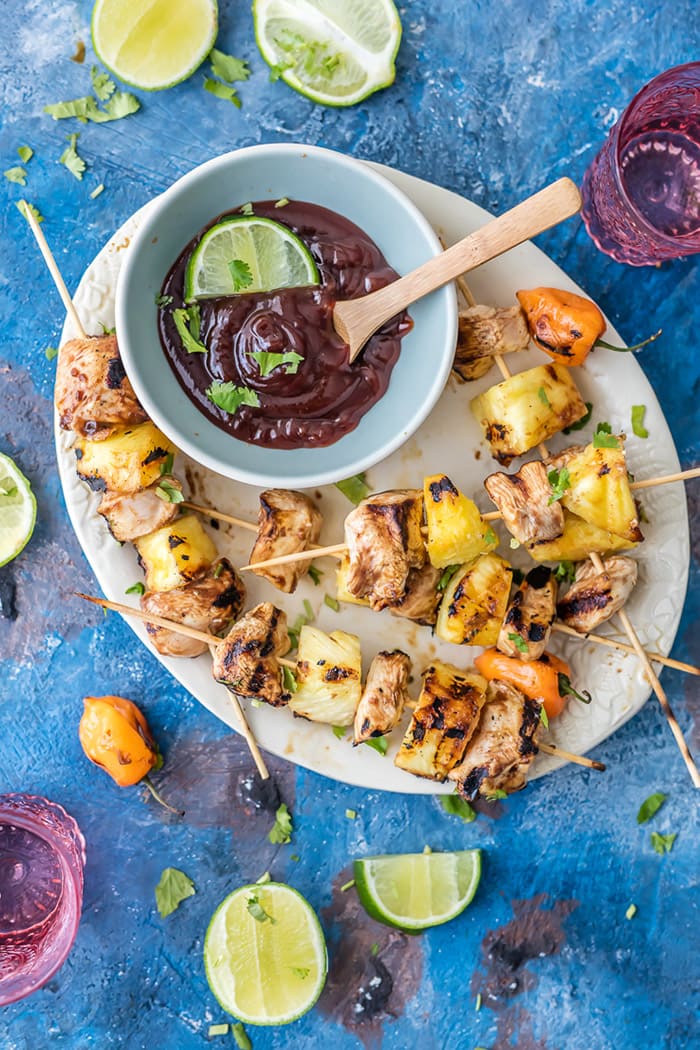 Grilled London Broil with Corn Salsa | Nutmeg Nanny Grab your friends and throw a party with this easy to prepare grilled London broil. For the finishing touch, top the grilled meat with fresh sweet corn, cherry tomatoes, cilantro, and lime.

Smokey Grilled Apricot Lamb Kebabs | Running to the Kitchen Tried of chicken? How about lamb?! These smokey grilled lamb kebabs are marinated in smoked paprika yogurt lemon sauce.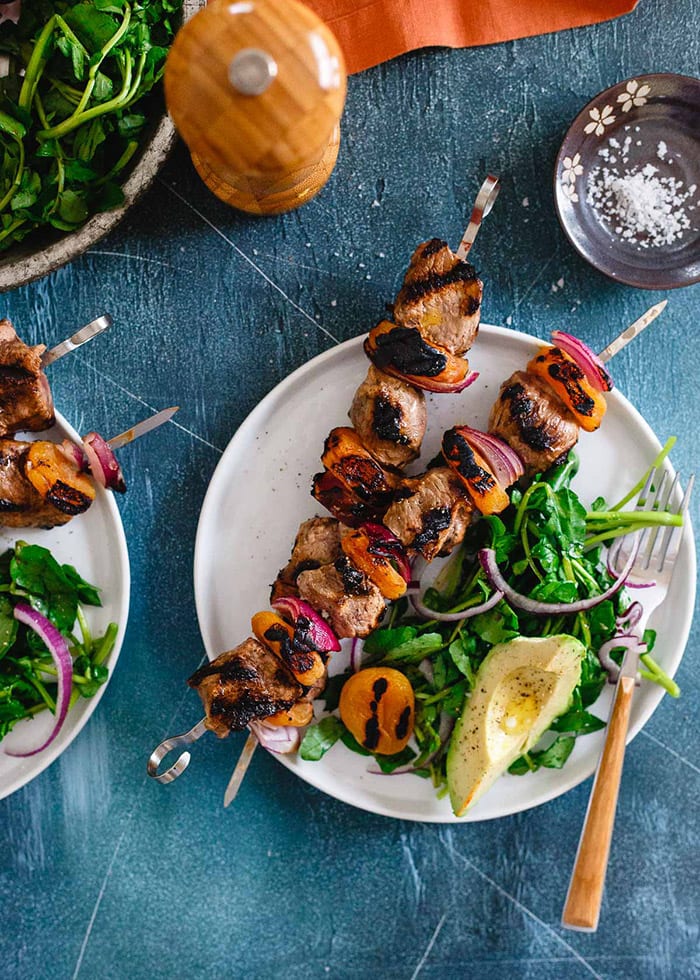 Grilled Lemon Butter Asparagus | The Cookie Rookie Grilled asparagus is a summer grilling staple. Simply season with butter and lemon, this is the perfect side dish!
Marinated Skirt Steak with Chimichurri | Grandbaby Cakes You can't go wrong with chimichurri sauce! It makes everything taste better and it's amazing with skirt steak.
Grilled Portobello and Summer Squash Quesadillas | The Roasted Root These vegetarian quesadillas are stuffed with grilled portobello mushrooms, summer squash, and peppers. The charred grilled veggies topped with the melted cheesy is so good!
Grilled Chicken Breast with Black Bean Sauce | Omnivore's Cookbook Spice up your grilled chicken with this Chinese black bean sauce. It's packed with a ton savory umami flavor and it'll have you coming back for more!
 Honey Sriracha Grilled Chicken Thighs | Joyful Healthy Eats Chicken thighs are said to be the most flavorful part of the chicken. Amp it up even more with this delicious honey sriracha glaze!
Grilled Chicken Souvlaki with Dairy Free Tzatziki | Downsiftology Trying to cut back on dairy? You have to try this dairy-free tzatziki made with cashews!
Orange Barbecue Grilled Chicken | Saving Room for Dessert Upgrade your favorite barbecue sauce by adding grilled pineapple and a pop of orange and ginger. The flavors are insanely delicious together.