This sweet and spicy oven cooked bacon is so addicting!! Seriously, it's usually gone in minutes. MINUTES. And, cooking bacon in the oven is genius. GENIUS. The bacon cooks better and there's less mess to clean up!
How to Oven-Cook the Best Bacon on the Planet:
Hello Guys. Susie again with a cooking tutorial. I am one of the few people I know not crazy about bacon. Don't get me wrong, I love the stuff if it is cooked correctly, but so often it isn't. Cooked correctly for me is crispy throughout without being tough…thin, not thick…not any of those slimy parts.
For better or for worse, I discovered a treasure this weekend…a recipe that gets a star on all my bacon needs.I discovered Oven-Baked, Sweet & Spicy Bacon. I am in lust over this stuff and that is after eating only one piece. My pledge to myself is this, "Self…never, EVER make this when you are alone, you know you would eat the whole pound of it by yourself." After trying this recipe, you will know why I had to make this solemn vow.
ENJOY!!
Sweet & Spicy Bacon (and the plain, boring kind if you so choose)
Ingredients:
1 lb. Bacon (I prefer thin slices, but use your favorite.)
3 T. Dark Brown-Sugar
½ t. Cayenne Pepper (or more if you want spicier)
½ t. Black Pepper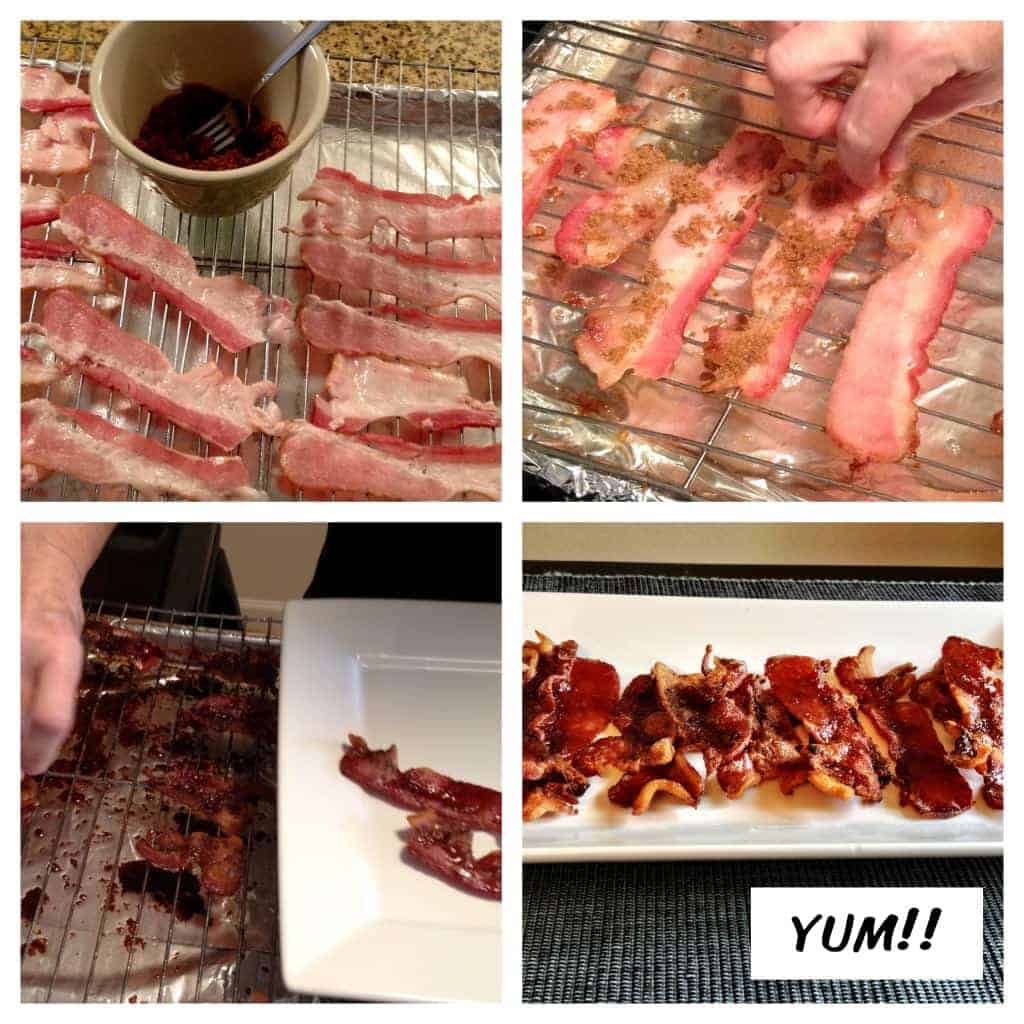 Instructions:
Mix together the brown sugar, cayenne pepper and black pepper, set aside.
DO NOT PREHEAT THE OVEN
Getting ready: Cover a rimmed cookie sheet with aluminum foil – cleaning up is much more fun this way. Spray cooling rack with cooking spray – for the same reason as above and set the rack on the cookie sheet. Ok, now you are ready to place the bacon on the rack.
Drape the bacon across the cooling rack with a little space between strips. If you need to cut some of the bacon in half to fill in the spaces, that is fine.
Place the bacon on your oven's middle rack and turn the oven to 375 degrees.
Bake for 20 minutes. Take out the bacon, flip each slice over and sprinkle with the brown sugar mixture on each slice of bacon.
Bake for 15-20 minutes more. Watch closely for the last 5 minutes – it can burn quickly.
*If you want plain bacon, just leave off the brown-sugar mixture.*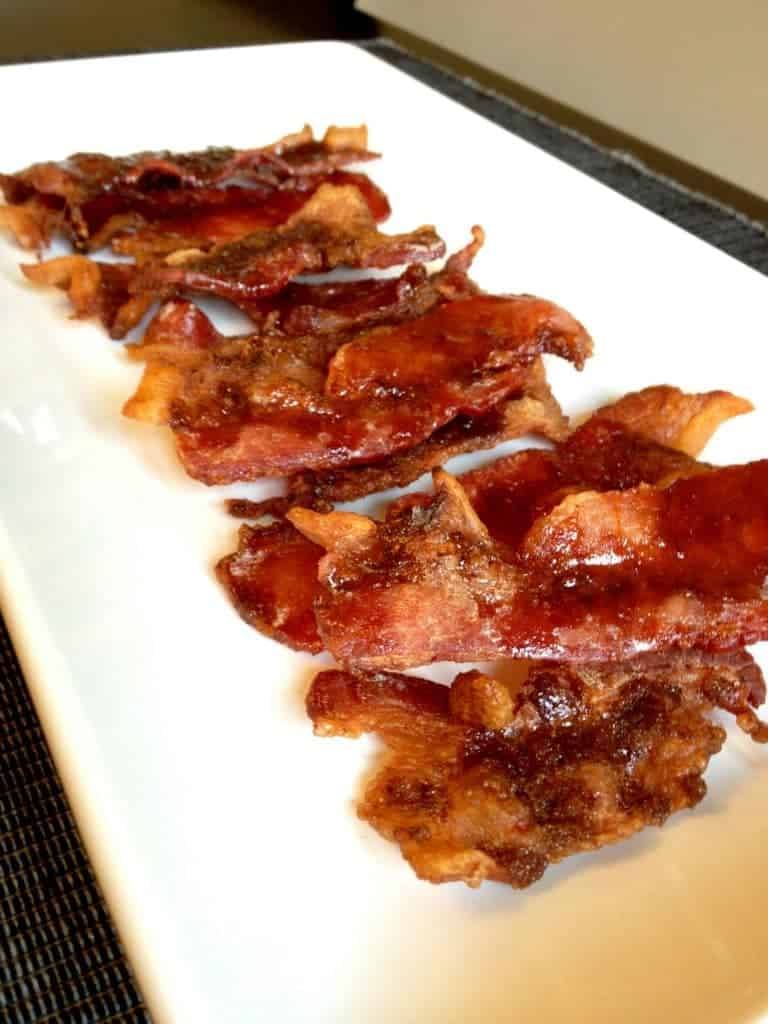 (this recipe is "scout approved")