Whiskey bacon?! YES! Oven Baked Candied Whiskey Bacon is the BEST bacon recipe to make for breakfast. Or add to sandwiches, salads, and everything in between!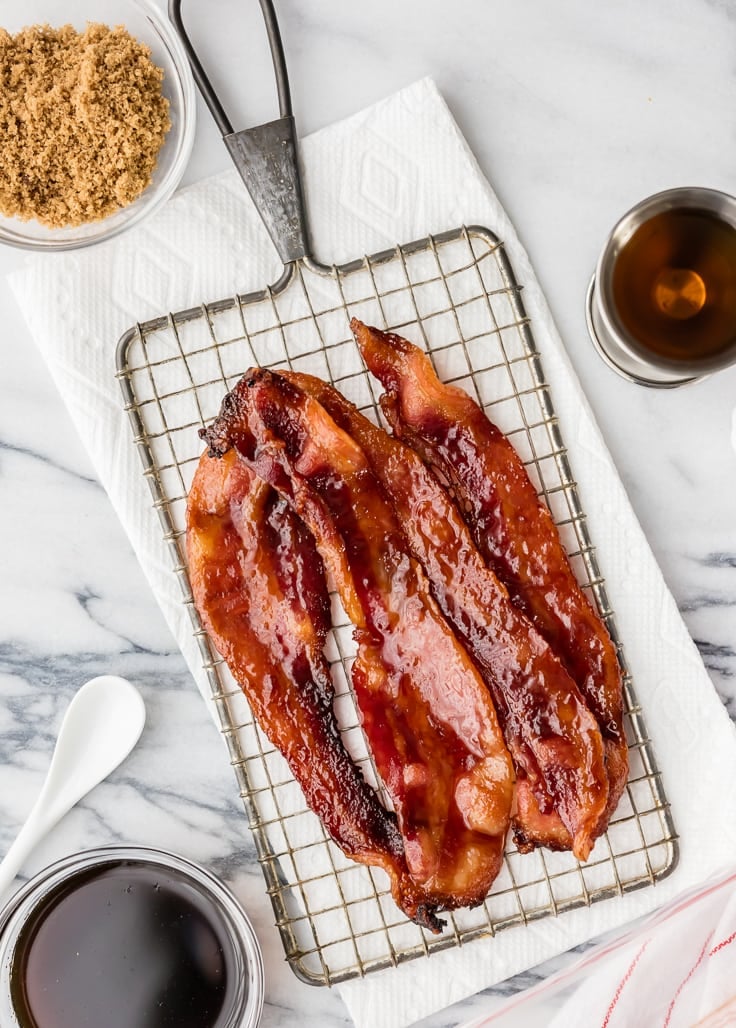 Today's post is going to be short, sweet (and spicy), and right to the point. BACON!! Candied Whiskey Bacon! My absolute favorite easy way to make delicious and unique bacon. Bacon infused with whiskey and brown sugar, then baked in the oven until it's crispy and incredibly addictive. No turning required and made in minutes. How much better can bacon get? Sounds good, yes?!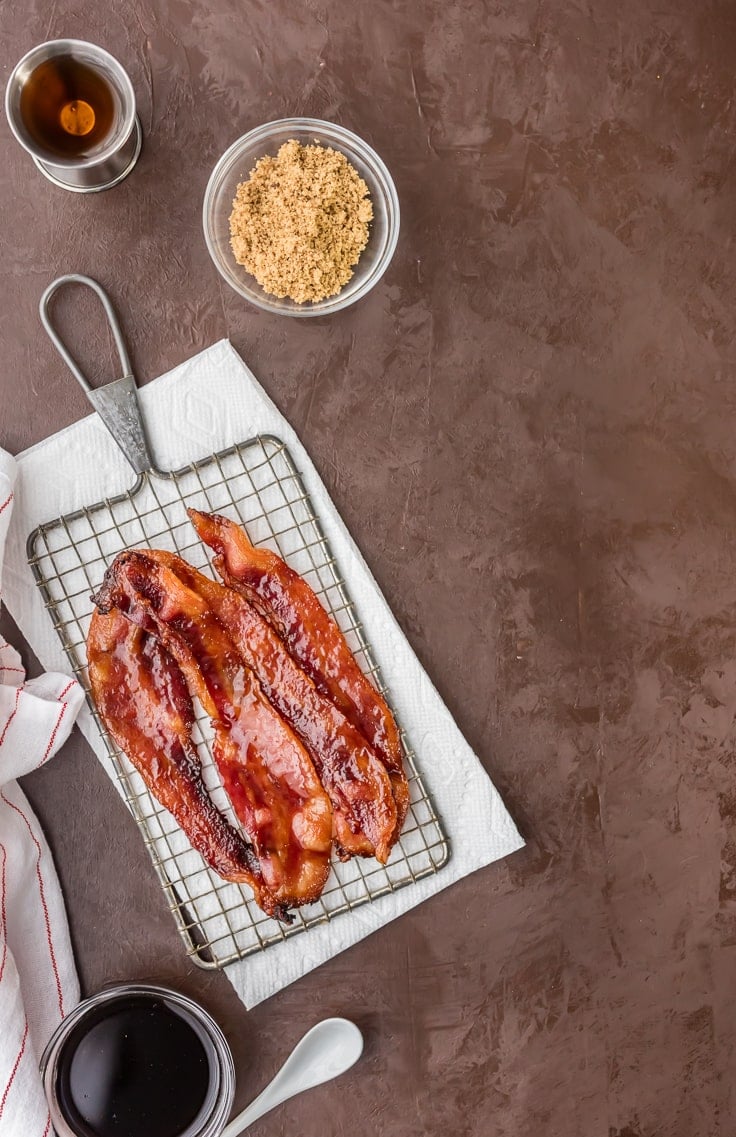 This candied bacon has the right amount of sweetness, with a tiny punch of spicy. It's perfect for breakfast sandwiches, GRILLED CHEESE DIPPERS (click HERE for the recipe), salads, and everything in between. Consider yourselves addicted!
I'm guessing that this bacon isn't going to bring world peace or anything, but if you ask me, it's a great start. I bet it would be amazing on this BLT Esquites sandwich, or a BLT pizza!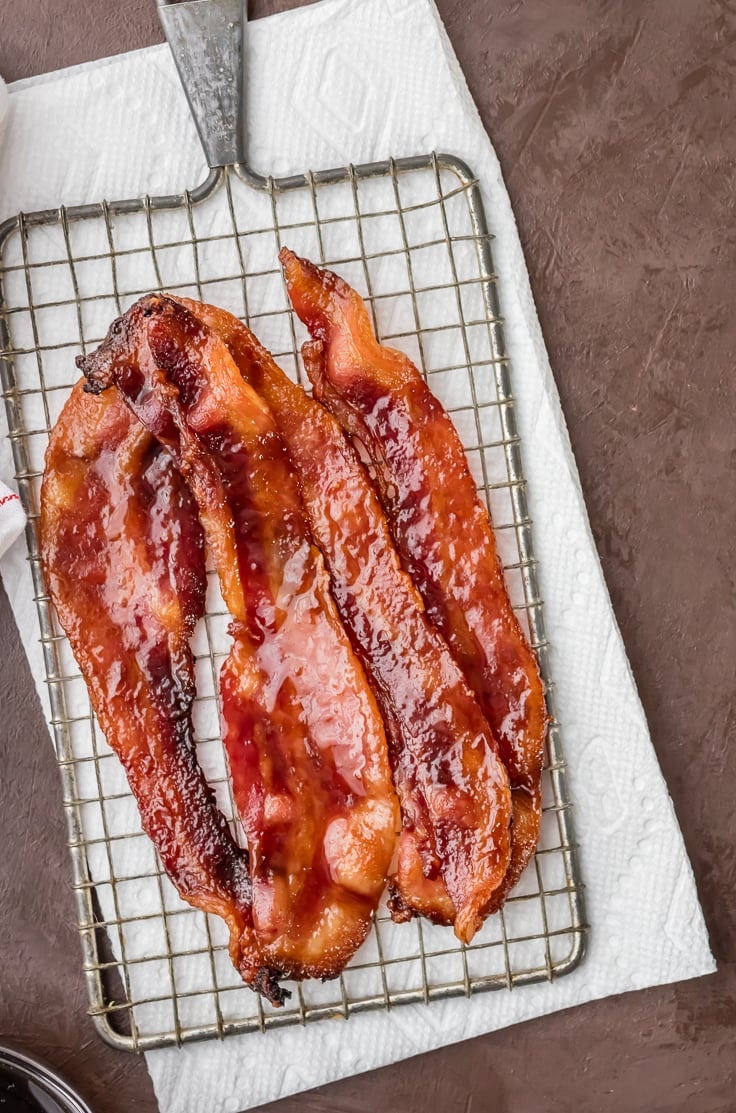 Enjoy your whiskey bacon on everything!!