Oven Baked Candied Whiskey Bacon is the crispiest, sweetest, spiciest bacon recipe ever! And it's not just for breakfast; add to sandwiches, salads and everything in between.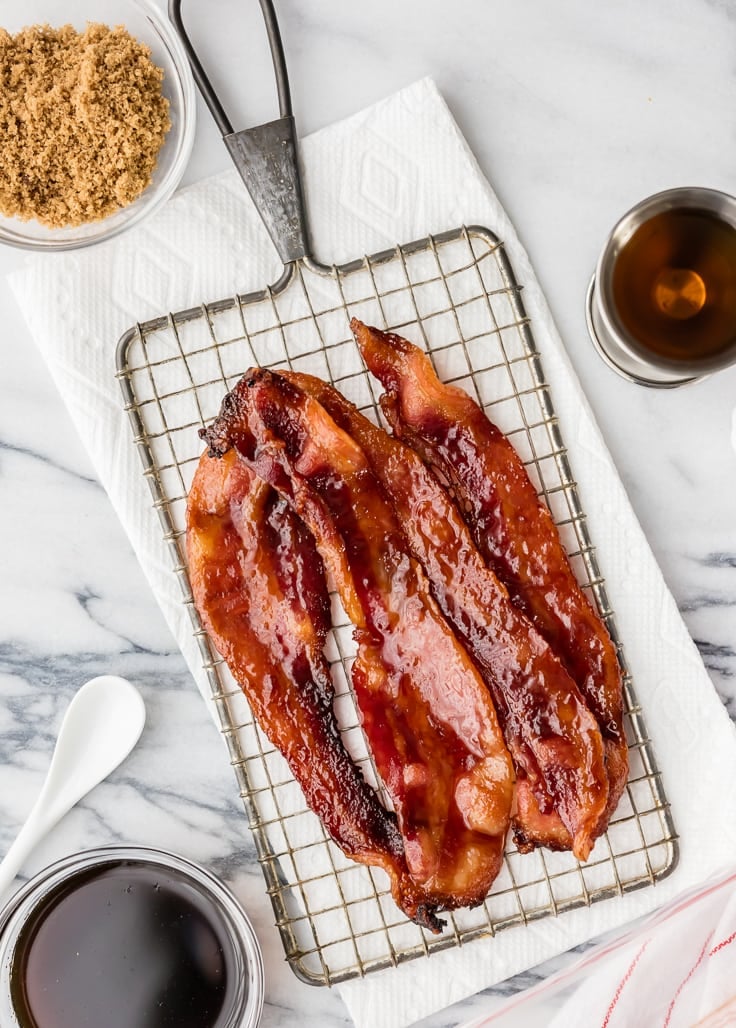 Oven Baked Candied Whiskey Bacon
Oven Baked Candied Whiskey Bacon is my absolute favorite way to make delicious and unique bacon. Brown sugar and whiskey infuse the meat which is then baked in the oven until nice and crispy. It's done in just minutes and tastes incredible! A little sweet, a little spicy, a LOT scrumptious!
Because this whiskey bacon is oven baked, there's no turning required, and no heavy smoky bacon smell permeating the house all day. Win!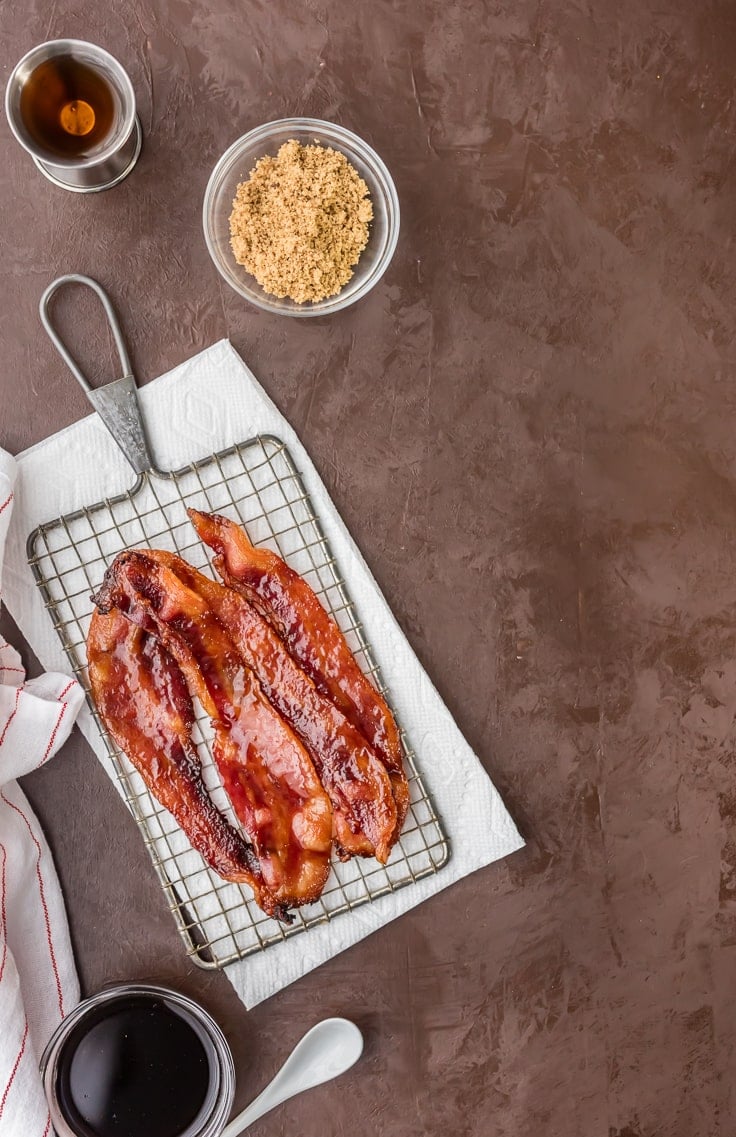 What to Serve with Oven Baked Candied Whiskey Bacon
Candied Whiskey Bacon is the perfect addition to any breakfast food. Eggs, pancakes, omelets, cinnamon rolls…the possibilities are endless. But many delicious appetizers or entree recipes are elevated with a little (or a lot) of this tempting treat. Try a few yourself:
Bacon Grilled Cheese Dippers
Bacon and Eggs French Toast
What Ingredients Do I Need to Make Candied Whiskey Bacon?
This recipe calls for only four ingredients, yet packs such a powerful flavor punch, you'd never know it was so easy to make. Here's all you need:
First, start with good quality bacon. I love a thick cut, but thick or thinner strips will work just great.
Next, grab a cup or your favorite Bourbon or whiskey.
Mix the bourbon with dark brown sugar. The darker the brown sugar, the richer the flavor.
Finally, kick up the spice by adding some cayenne pepper.
Check out the recipe card below for all the details on how to make Oven Baked Candied Whiskey Bacon. Enjoy!
Can Candied Whiskey Bacon Be Left Out?
Don't leave leftovers out at room temperature. Even fully cooked, bacon is still perishable. You can store leftovers in the refrigerator in an airtight container. Then reheat by microwaving for a few seconds or popping back into the oven for a couple of minutes.
More Ways to Prepare Bacon:
I'm pretty picky about how I eat my bacon, so when I find a recipe I like I stick with it! With that in mind, try a few of my favorite ways to make the very best bacon.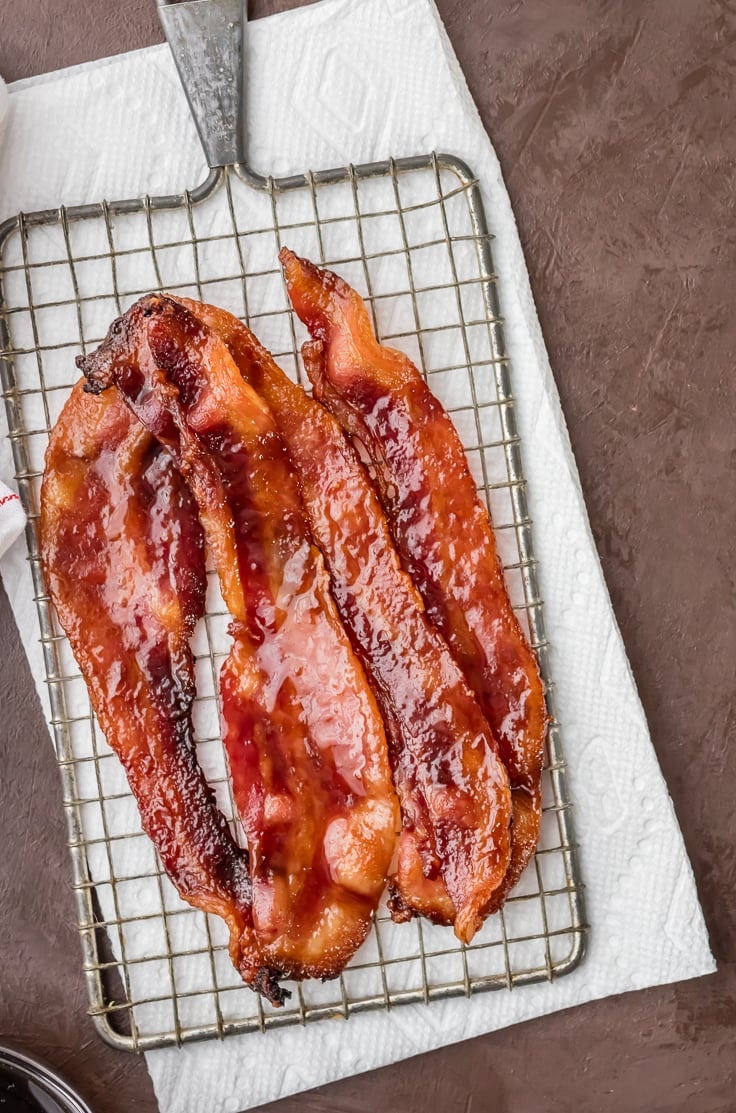 Enjoy your whiskey bacon on everything!!
Try our oven baked brown sugar bacon too!