Peanut Butter Fluff Spread! ALL you need in life!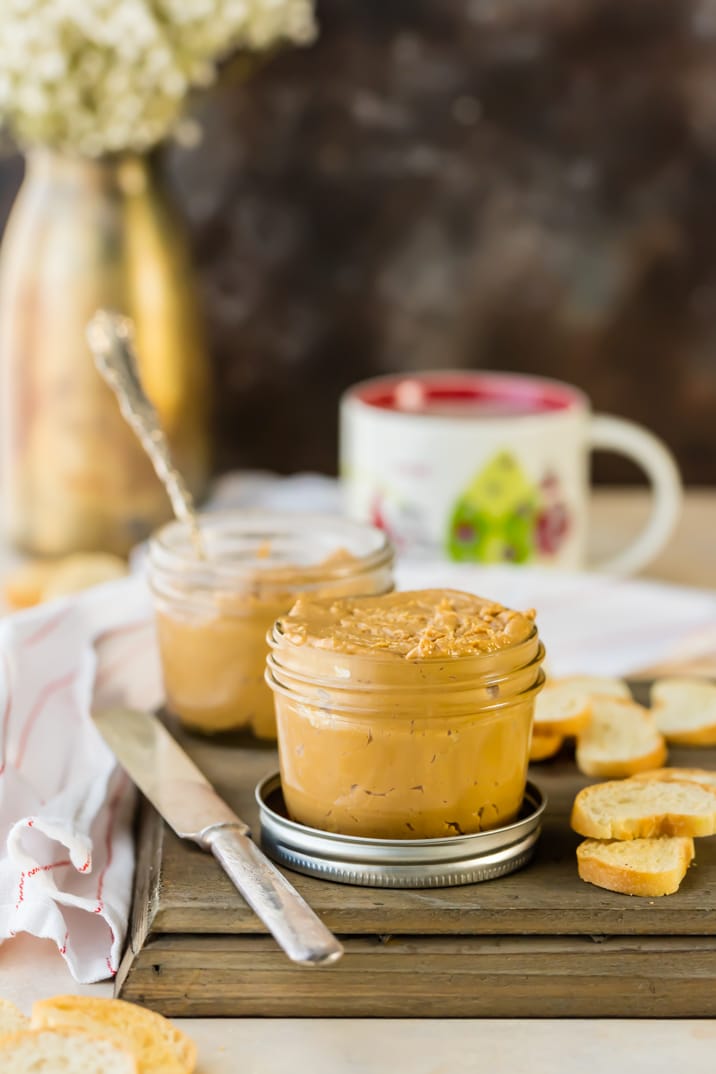 In September I had the most AMAZING opportunity to visit Ohio with the American Dairy Association Mideast. We ate ALL THE CHEESE, fed baby cows with bottles, got to be Cleveland Browns for a day, and had the best time. More on all of that later, but another highlight of the trip was an unforgettable meal in Amish Country. Seated in the home of a truly lovely family, we were fed…and fed…and fed. And I'll never be the same! It was divine. And the star of the show was a Peanut Butter Fluff Spread!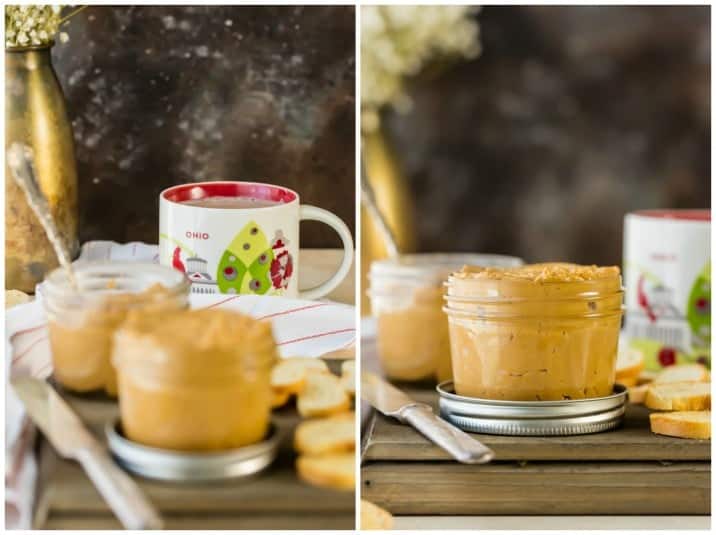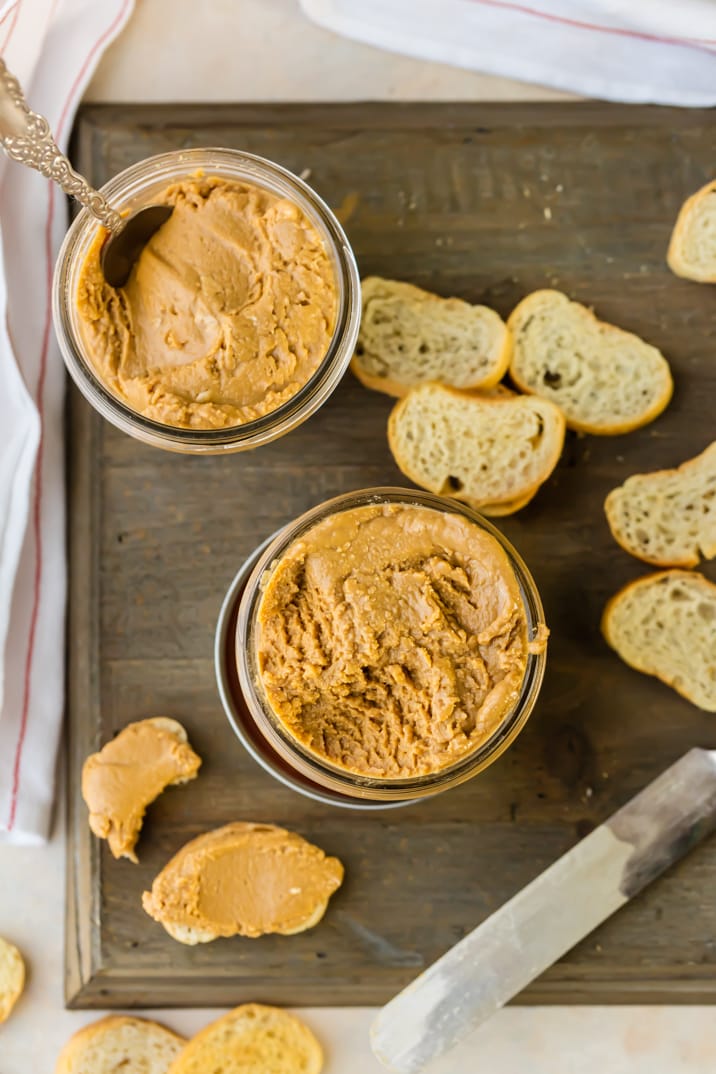 I knew I had to try it at home. Our gracious host told us the ingredients…and it's all I've thought about since. Peanut Butter, Marshmallow Fluff, and Molasses. That's it.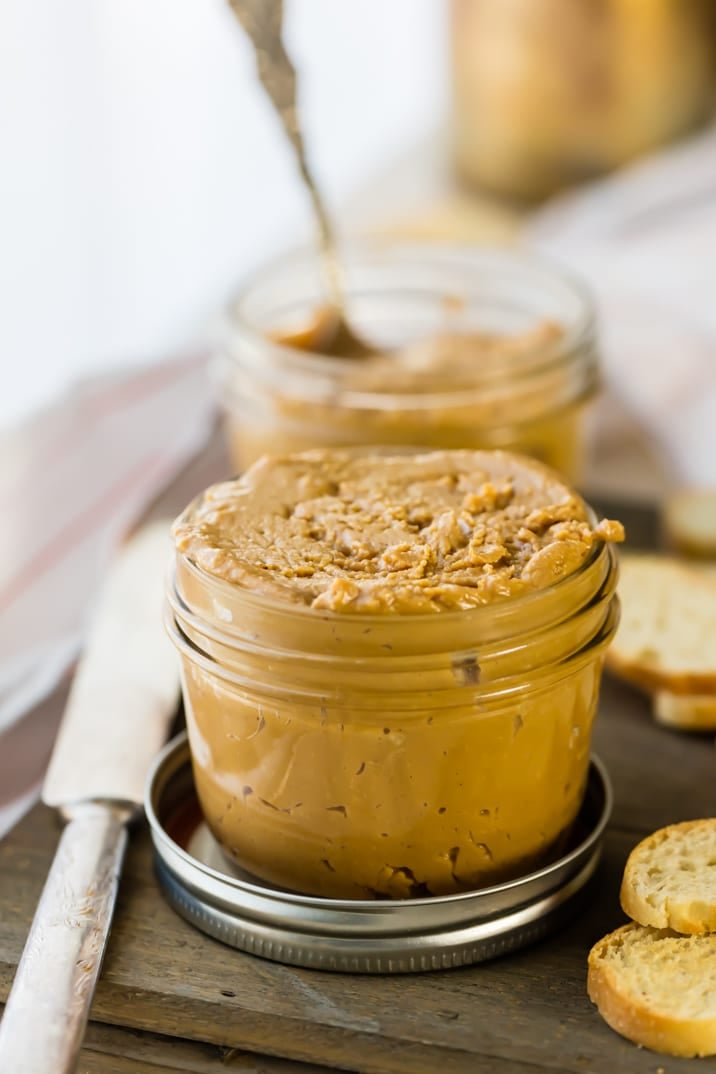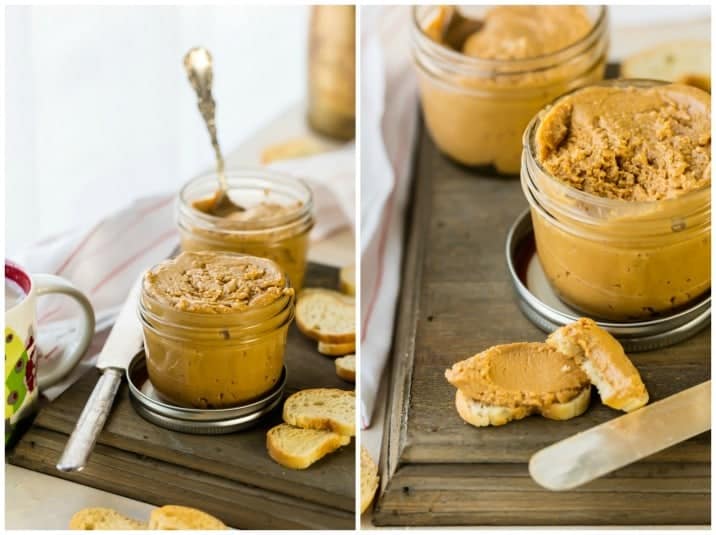 Now…I"m not going to say this is as good as the original. Somehow hers was creamier and dreamier. BUT…it's still delicious. I think it's good that the Amish Country can hold the secrets to their magic PB Fluff Spread. We can chow down on this yummy 2nd place version and still be very happy.
Serve this Peanut Butter Fluff Spread on toast, crackers, apple slices, your finger…it doesn't matter!
It's SO addicting. Perfect for breakfast, brunch, lunch, snack, dinner, dessert…what am I missing? It's perfect for everything.
Enjoy!
Ingredients
2 cups creamy peanut butter
1 pint Marshmallow Cream
3 tablespoons molasses (depending on how much molasses flavor you prefer)
1 cup water
Instructions
Bring the water and molasses to a boil in a large sauce pan.
Remove from heat and stir in peanut butter and marshmallow cream. You can combine in a mixer if easier. If too thin, add more peanut butter and marshmallow in equal increments.
Keep in an airtight container in the fridge for up to 2 weeks. Enjoy!
7.6.4
1891
https://www.thecookierookie.com/peanut-butter-fluff-spread/

JOIN OUR MAILING LIST
TO GET COOKING!
Subscibe to recieve all the latest, greatest, and EASIEST recipes sent straight to your email inbox. If we post something yummy, you'll be the first to know.