This Peanut Butter Fluff Spread is ALL you need in life! Ready to enjoy in 5 minutes, and perfect to spread on toast, crackers and anything else!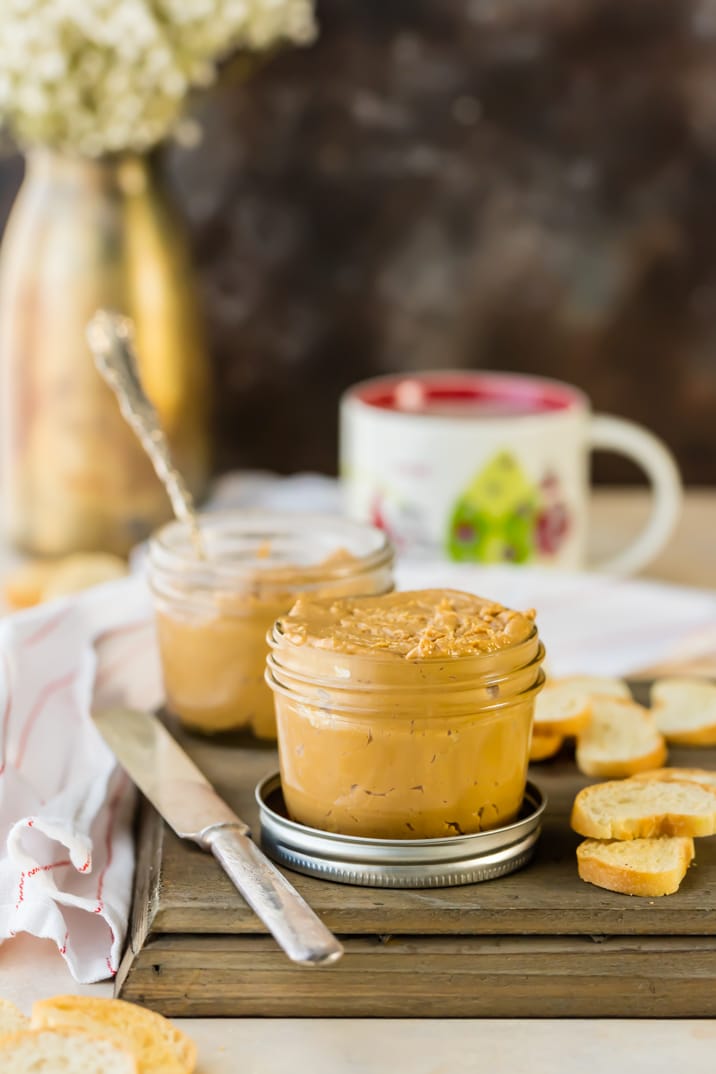 Homemade Peanut Butter Fluff
I had the most AMAZING opportunity to visit Ohio with the American Dairy Association Mideast. We ate ALL THE CHEESE, fed baby cows with bottles, got to be Cleveland Browns for a day, and had the best time. Another highlight of the trip was an unforgettable meal in Amish Country.
Seated in the home of a truly lovely family, we were fed…and fed…and fed. And I'll never be the same! It was divine. And the star of the show was a Peanut Butter Fluff Spread!
I knew I had to try it at home. Our gracious host told us the ingredients…and it's all I've thought about since!
Be sure to try my Pear Butter too!
Why you will love this recipe!
Simple ingredients: You only need peanut butter, marshmallow fluff, and molasses. That's it!
Quick and easy: It takes no more than 5 minutes to make this recipe, so you have no excuses!
So delicious! I could not stop eating this! It's perfect to have on hand to enjoy anytime of the day!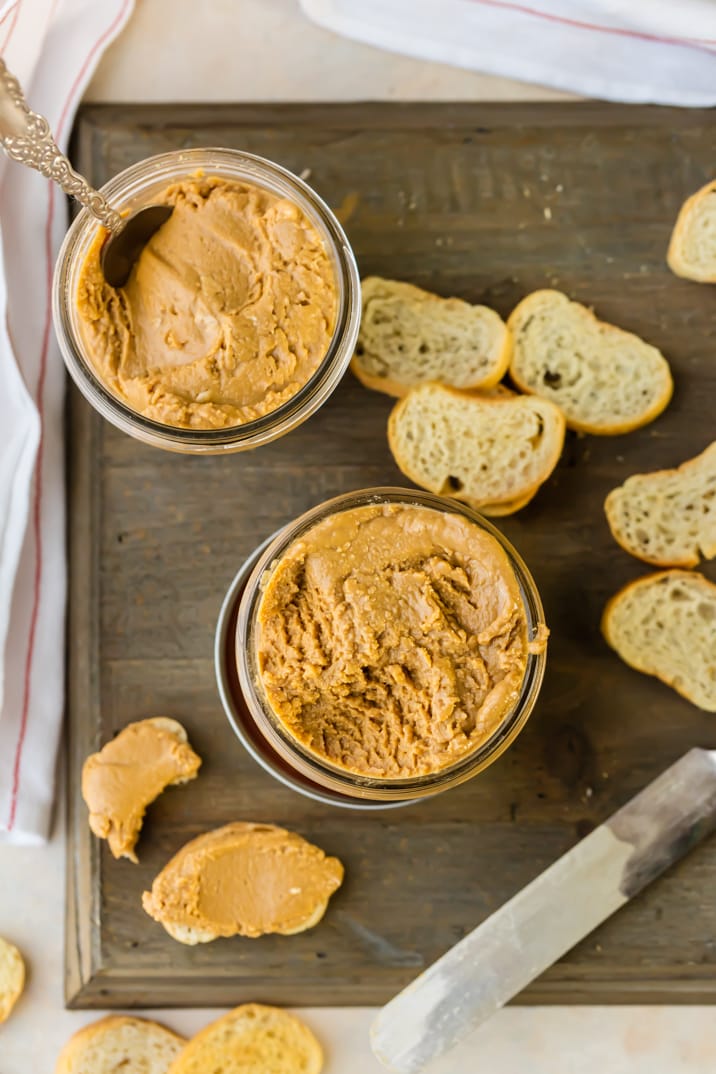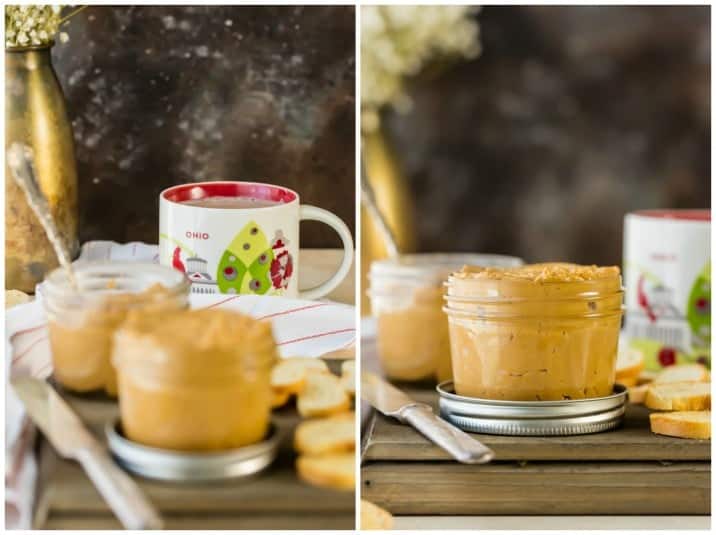 How to make peanut butter fluff
Be sure to scroll down for the full recipe!
Boil the water and molasses.
Stir in the peanut butter and marshmallow fluff.
Enjoy!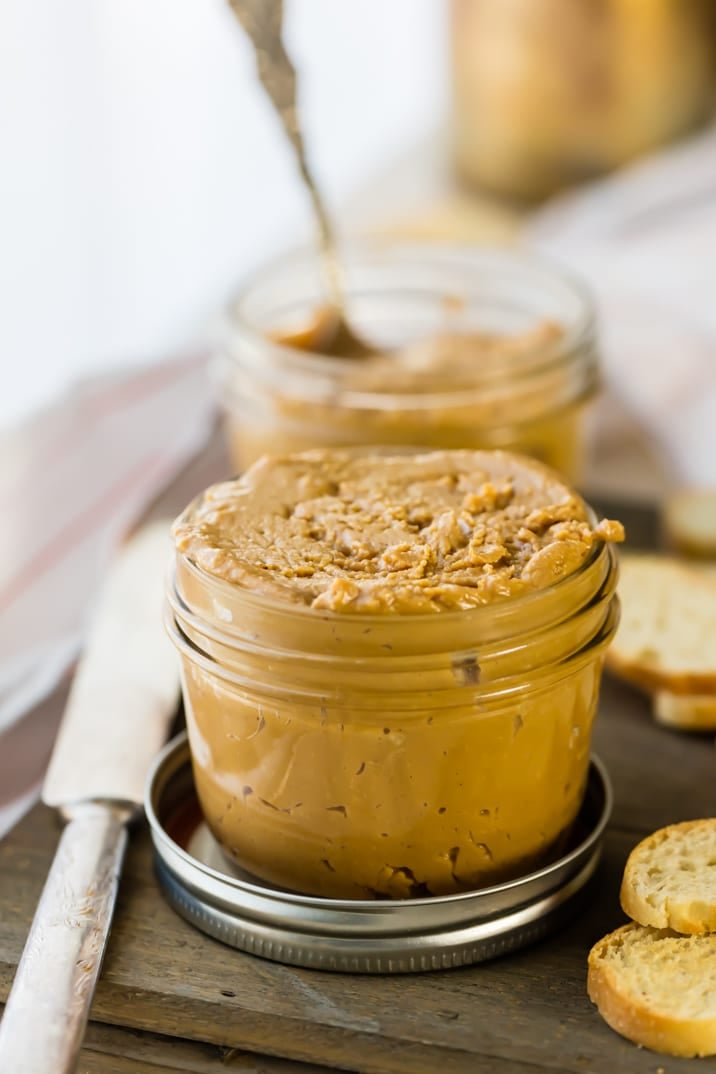 How long does it keep?
Once you have made your peanut butter fluff, let it cool before transferring to a sealable mason jar. It will keep well in the fridge for up to 2 weeks, though I doubt it will last that long!
What's the best peanut butter to use?
I like to use a creamy peanut butter for this spread rather than a crunchy one so that it's nice and smooth. It's best to avoid natural peanut butter as the oil can separate.
Serving Suggestions
You can spread this peanut butter fluff on anything! On toast, crackers, apple slices, your finger…it doesn't matter! Perfect for breakfast, brunch, lunch, snack, dinner, dessert…what am I missing? It's perfect for everything!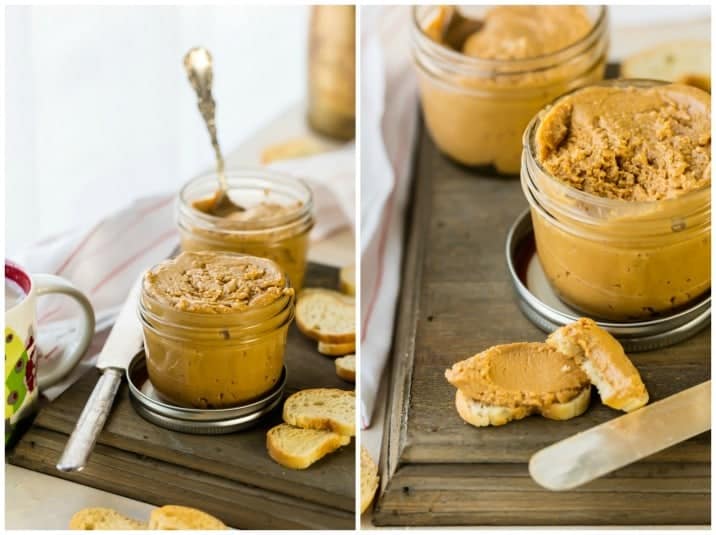 Recipe Notes and Tips
Adjust the recipe to suit your preferences. If too thin, add more peanut butter and marshmallow in equal increments.
You can mix together the ingredients by hand, but it's quicker and easier with an electric or stand mixer.

This spread is SO addicting, I can not wait for you guys to try it, and I can not wait to make another batch!
More Peanut Butter Recipes