Pears are all the rage this Fall, and for good reason! This One Hour Easy Pear Butter is the perfect quick treat!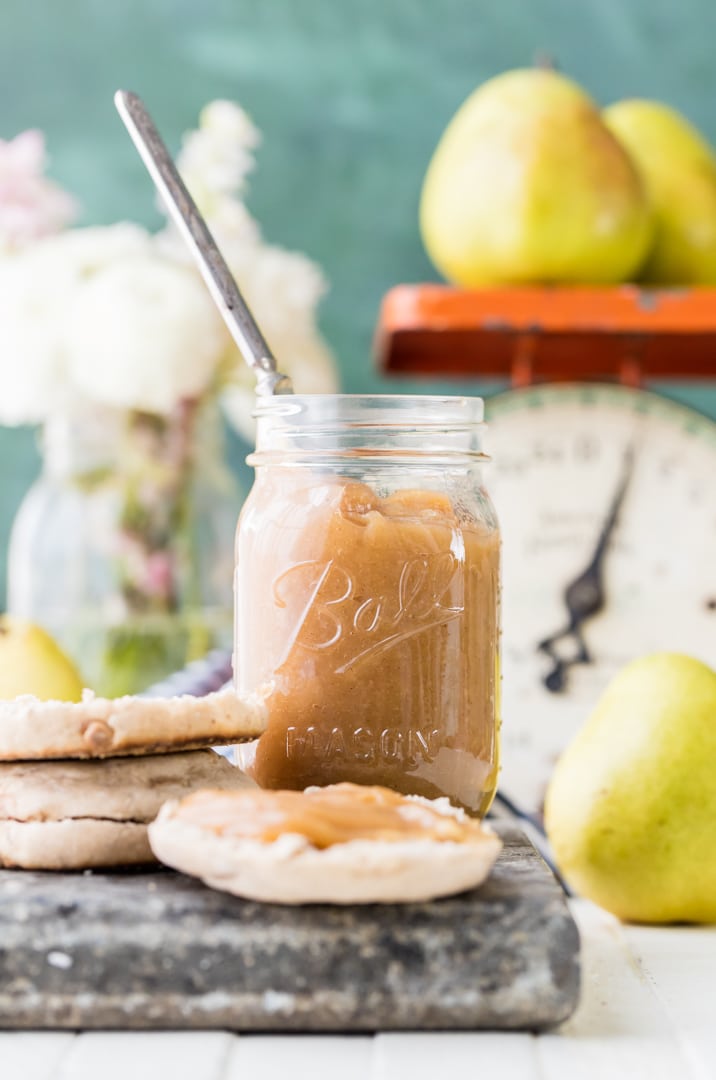 So I'm more that just a little excited about my first ever fruit butter!! My mom makes the absolute best Apple Butter, and it was a staple at our house growing up. The thing I remember apart from the amazing smells and delicious taste was what a process it was. I set out to find an easy version, and wanted to make it with PEARS!! Pears are this Autumn's finest fruit, and I'm so in love with this ONE HOUR Pear Butter. So easy and so delish!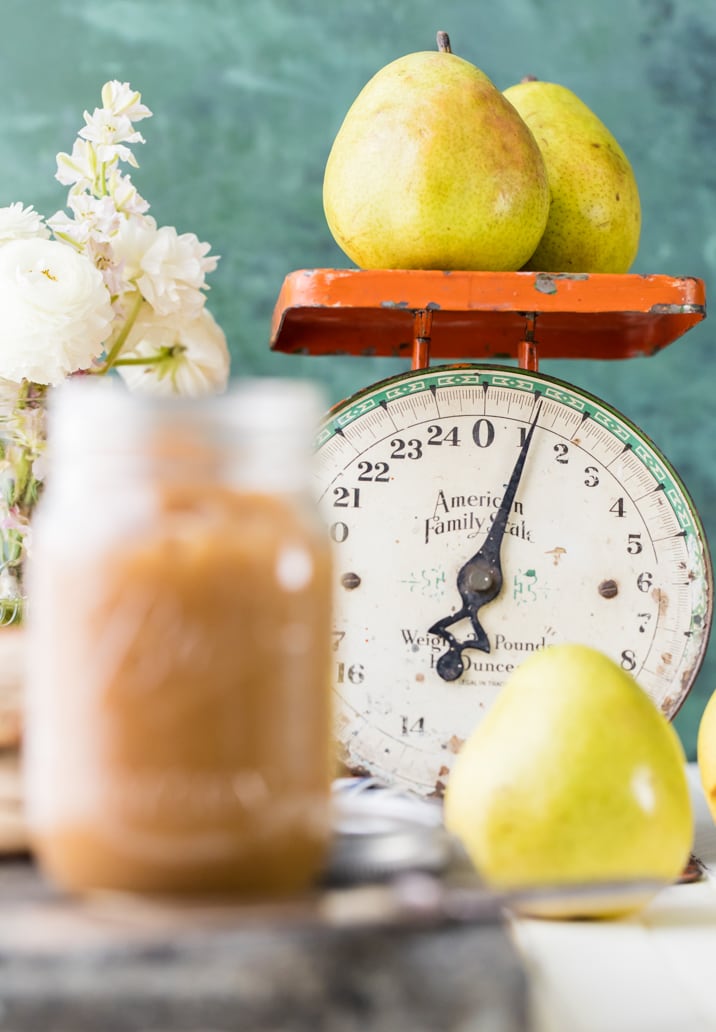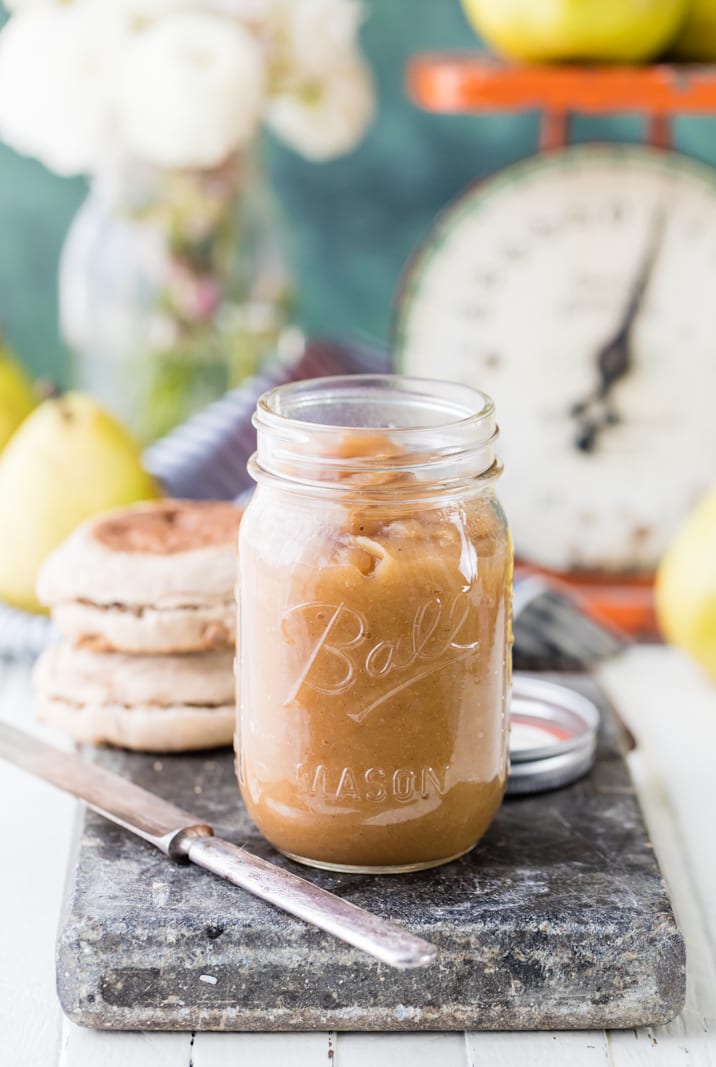 I adapted this fool-proof recipe from one of my favorite blogs, Gimme Some Oven! Ali is a fellow Missouri gal, and her blog has been one of my must-reads since I started The Cookie Rookie. It's full of gorgeous photography and simple recipes…perfect! You can see her original recipe HERE.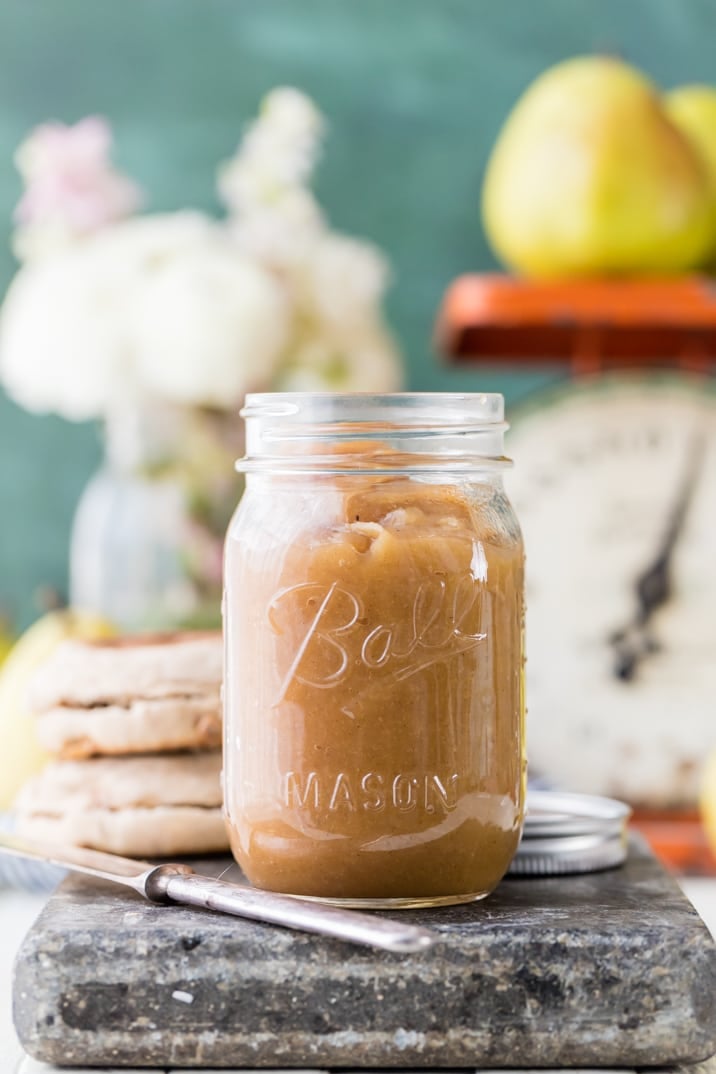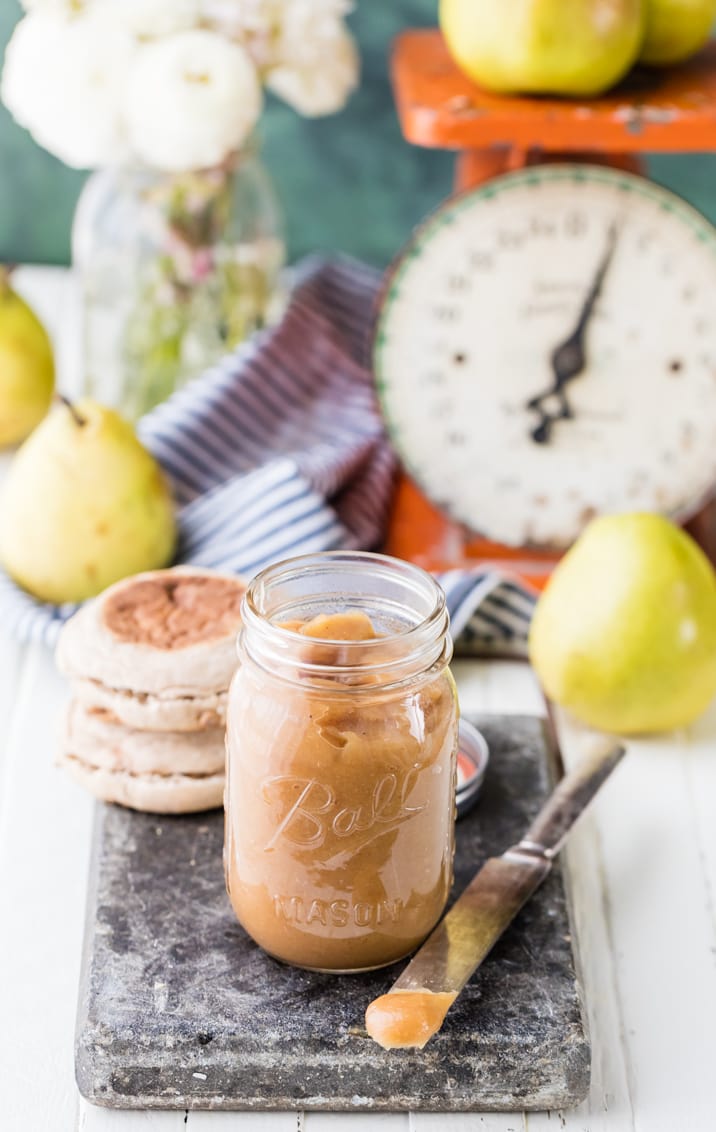 This is the perfect sweet spread for breakfast toast, english muffins, or licking straight off the spoon. No? Just me?? I'm in love.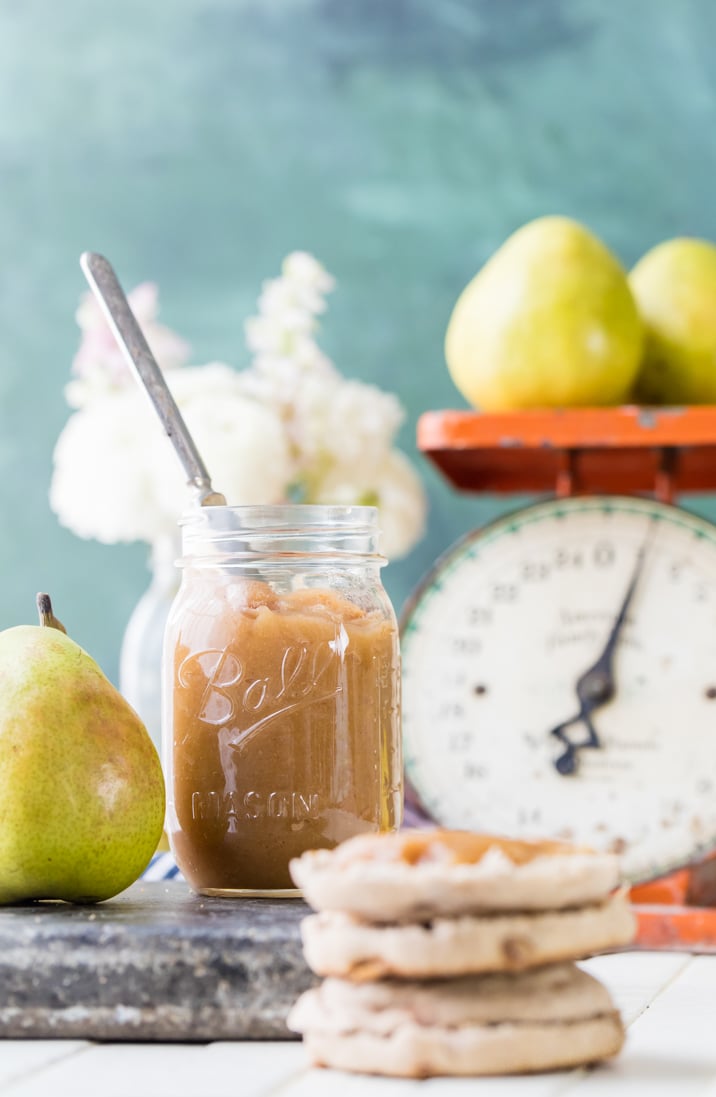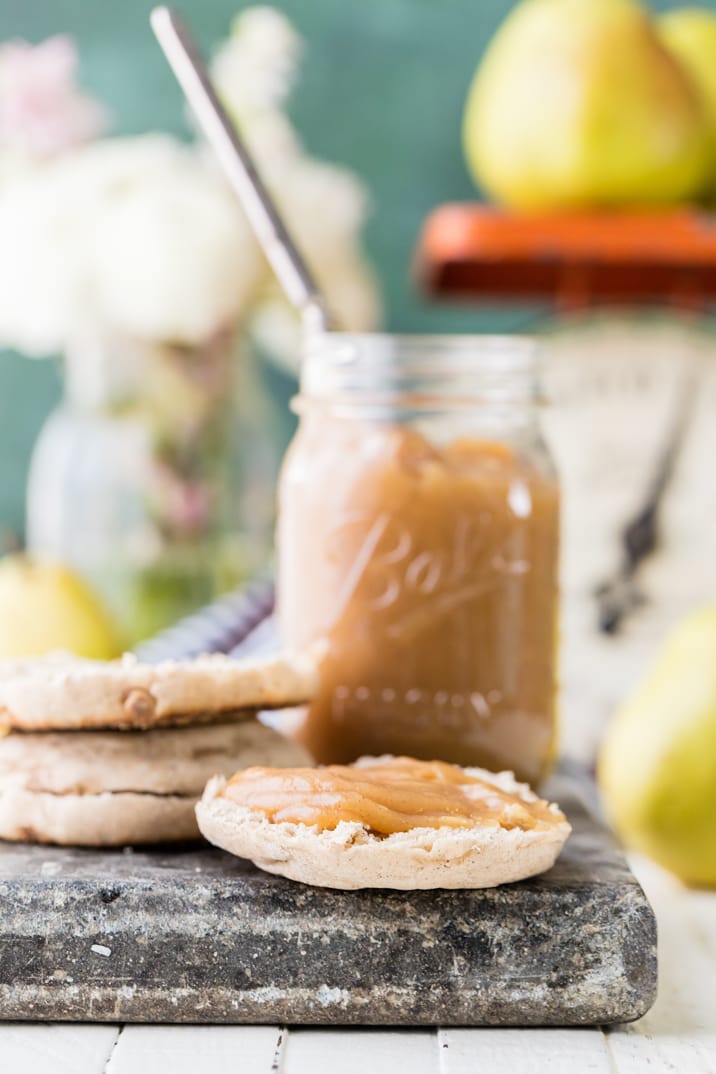 Happy Fall! Can you believe it's here??
Hope you enjoy this EASY Pear Butter as much as we do.
Enjoy!