These easy Chocolate Lava Cakes gives the feel of a 5-star restaurant in the comfort of your own home! Delicious, indulgent, and shockingly simple! I've added another twist – peanut butter – and it's so good!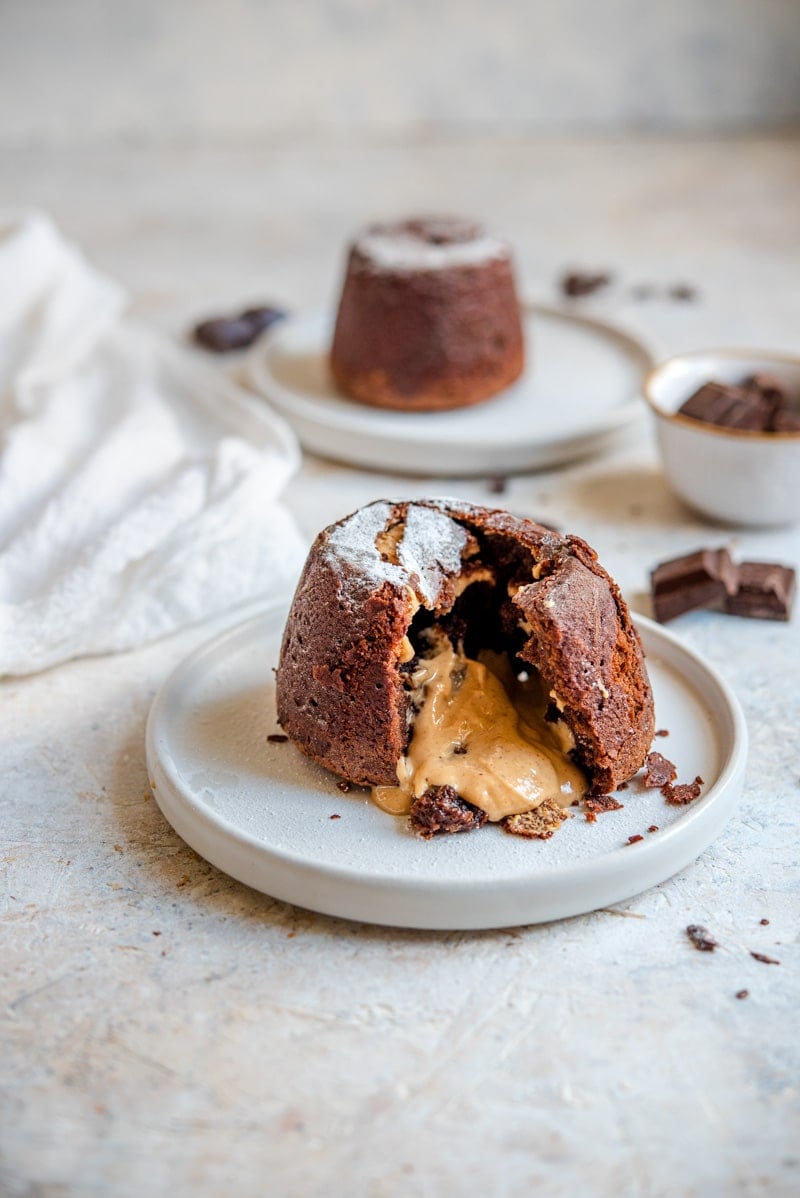 Chocolate Lava Cakes, so what are they? Decadent little cakes are like the most intense and delicious chocolate cake you'll ever eat but with added peanut butter! These delectable desserts have a soft and spongey exterior and a gooey, molten chocolate peanut butter center, so delicious!
Why these Lava Cakes are so good
Rich chocolate and creamy peanut butter combine to make one decadent dessert.
They look gorgeous, with a melty middle, but are pretty simple to make – from pantry to table in around 30 mins.
Single servings, great for impressing at dinner parties.
A restaurant quality dessert.
Ingredients
Butter – unsalted.
Cocoa Powder – unsweetened.
Flour – all purpose.
Chocolate – chopped. I prefer German Baking Chocolate.
Peanut Butter – creamy is best, for a smooth cake filling. I went for low fat, it works great.
Sugar – powdered and granulated.
Eggs – large.
How to make these Chocolate Lava Cakes
First, melt butter and chocolate together in a saucepan and set aside to cool.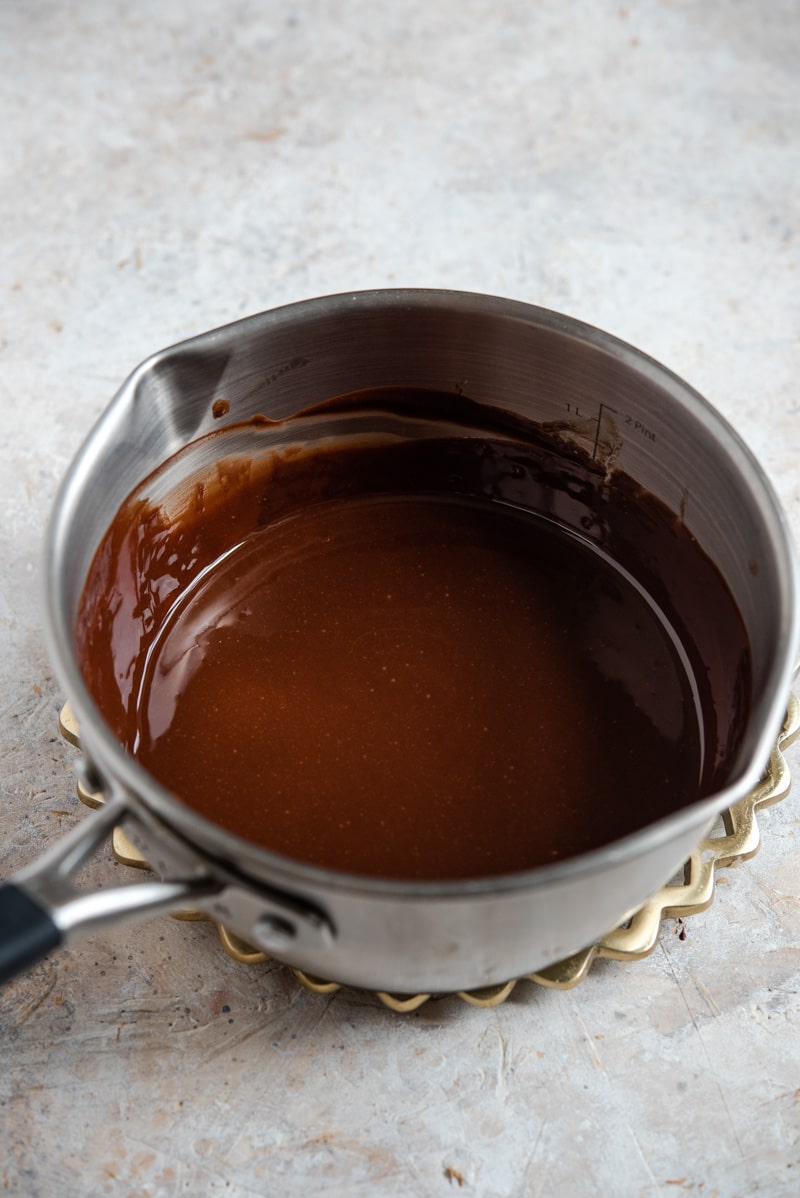 Mix the peanut butter filling with powdered sugar and melted butter.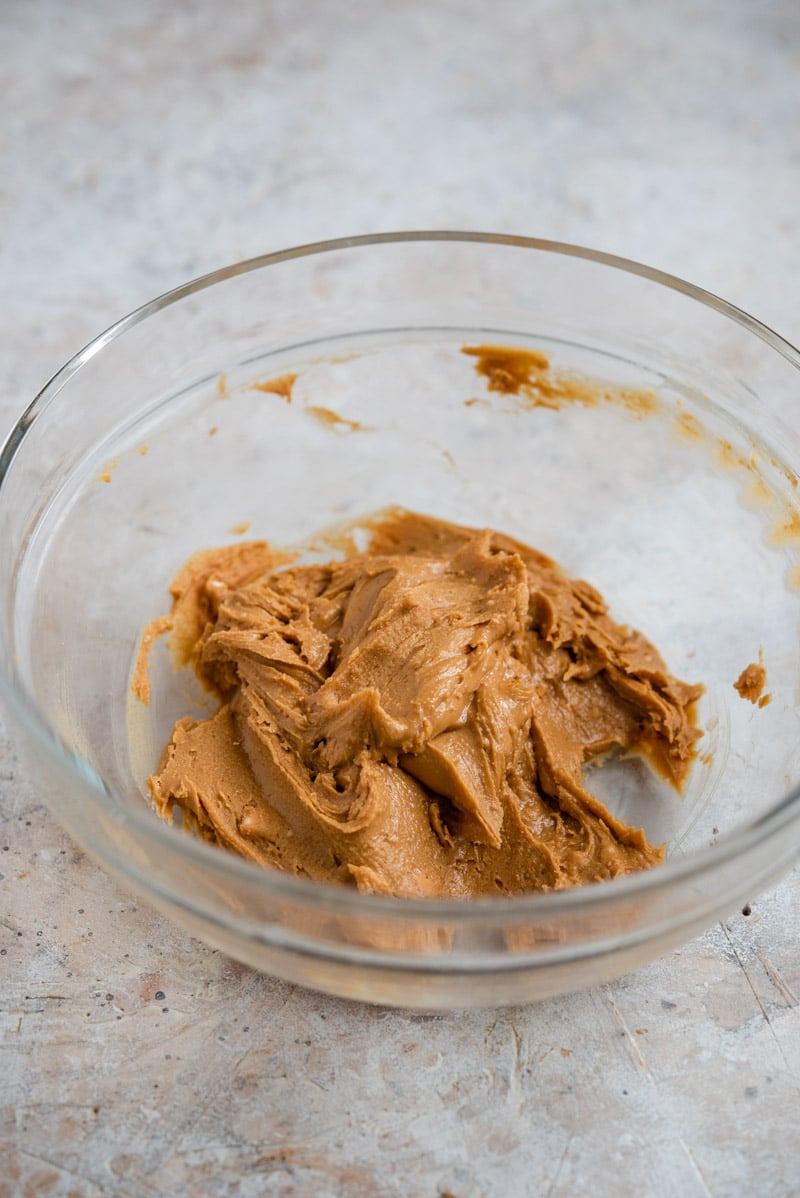 Whisk the eggs and sugar together until thick and pale yellow.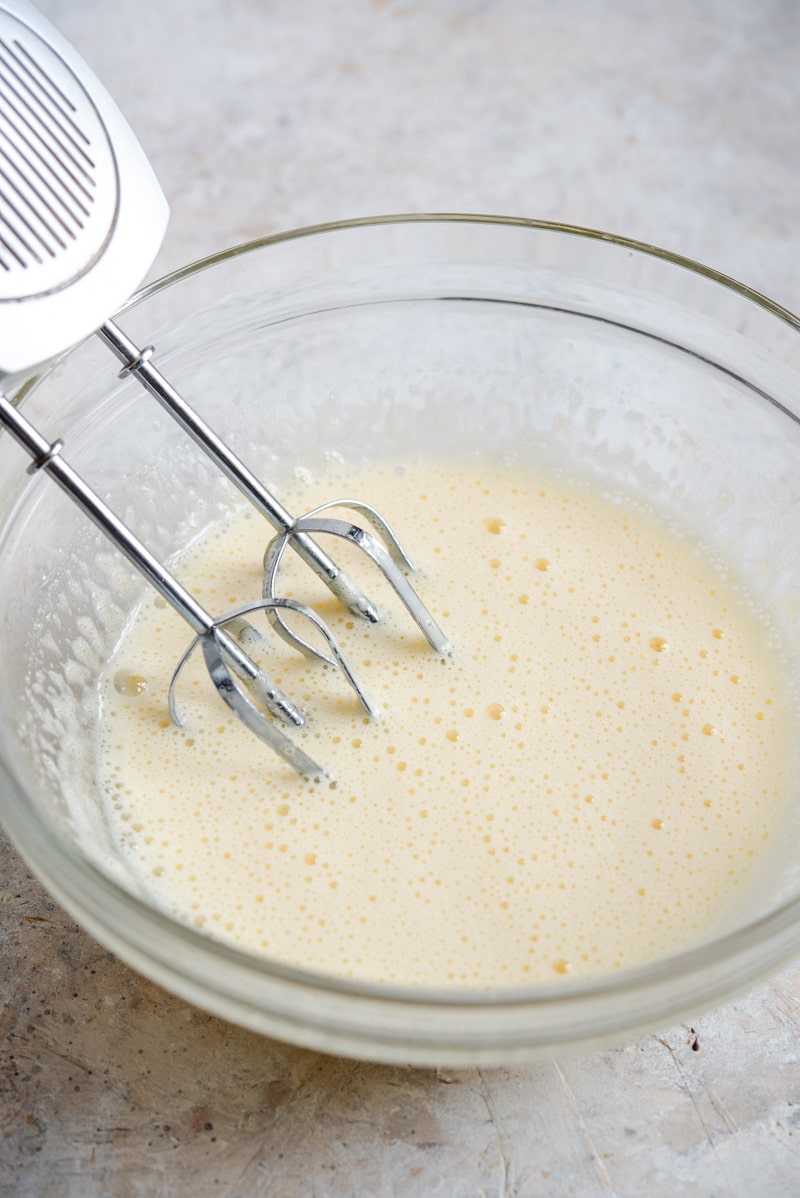 Stir in the chocolate until no streaks remain then fold in the flour.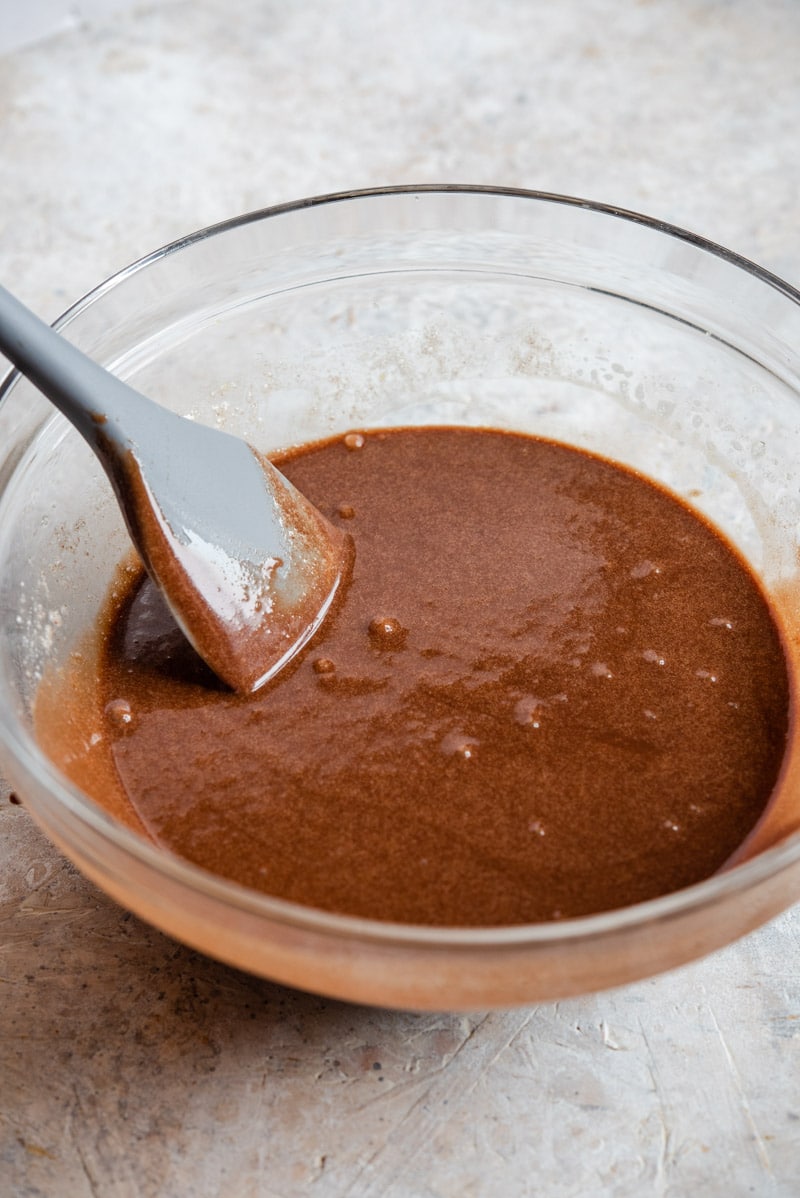 Divide 2/3 of the mixture between four ramekins then add a big spoonful of peanut butter. Top with more chocolate and bake.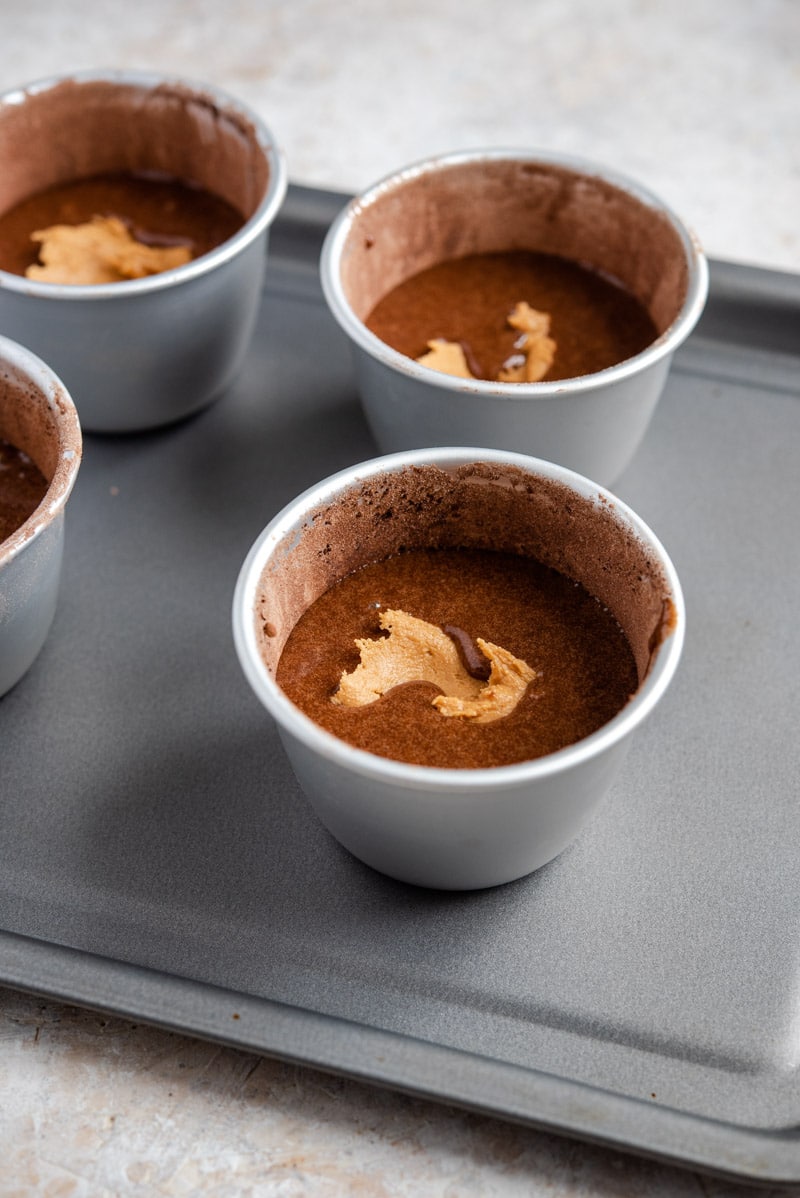 Once you take them out of the oven, try your best to refrain from eating them right out of the ramekins let them cool for about 10 minutes and then flip them over. More detailed instructions are in the recipe card below, but they should come out pretty easily and create a nice little cake. So darn cute.
Sprinkle with powdered sugar, or top with vanilla ice cream, and go to town. Inside this sweet little cake lies creamy amazing peanut butter. It's like a big peanut butter cup. Heaven.
Prepping ramekins
Prepping the ramekins so you can easily remove the lava cakes is super important, I mean unless you plan on eating it straight from the ramekin (no judging here).
To prepare the ramekins simply lightly coat them in a little olive oil (you can also use butter) and grease the inside like you would any other cake tin but keep it light!
Next, dust the inside with a mixture of flour and cocoa powder, you might have done this before when making cakes.
This gives the ramekins an extra lining to stop any cake batter sticking, they'll slide right out (see photo below).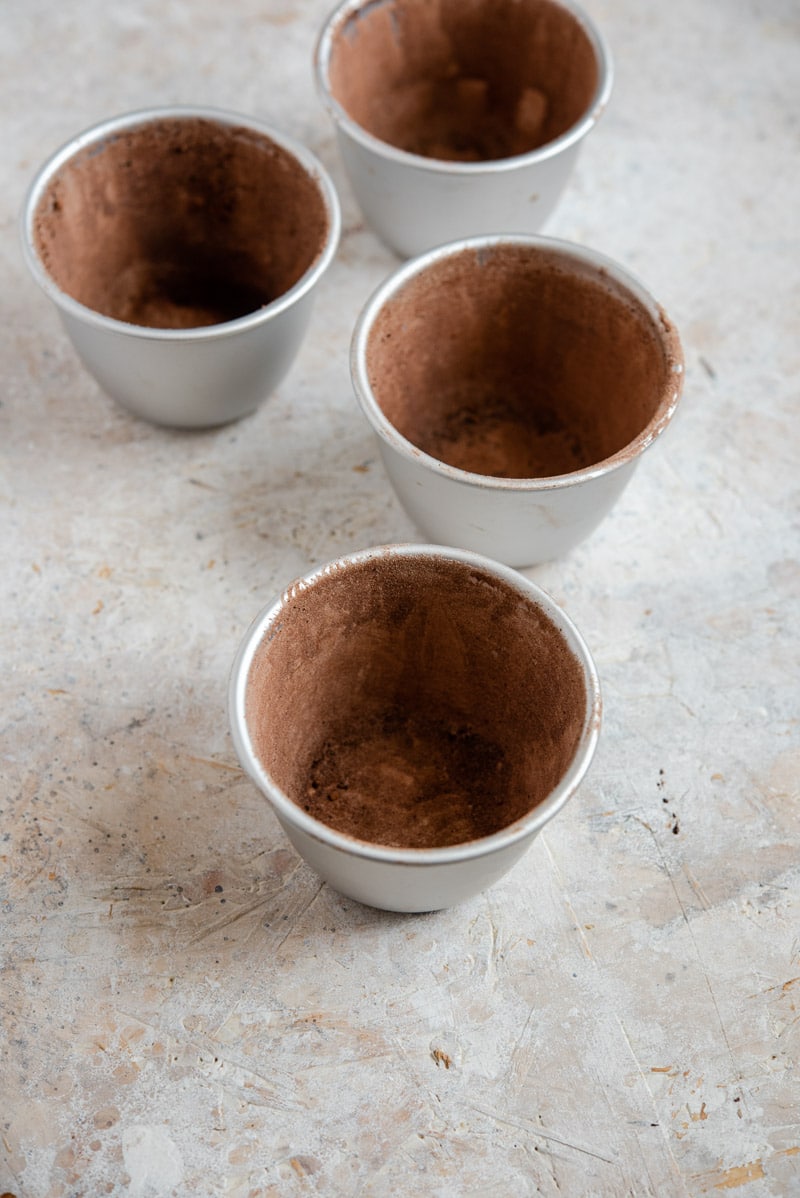 How to know Lava Cakes are done?
These cakes don't take long at all to bake (pretty much like cupcakes) they only take 14-16 minutes.
To tell if they are done or not you should see a crispy and cracked top with a jiggly middle. If you stick a toothpick 1/2 inch into the cake it should come out clean (any deeper will be wet).
Should you serve these warm or cold?
Lava cakes should always be served warm to ensure that flowing ooey gooey center. They are absolutely delicious and super decadent, serving them cold just wouldn't be the same.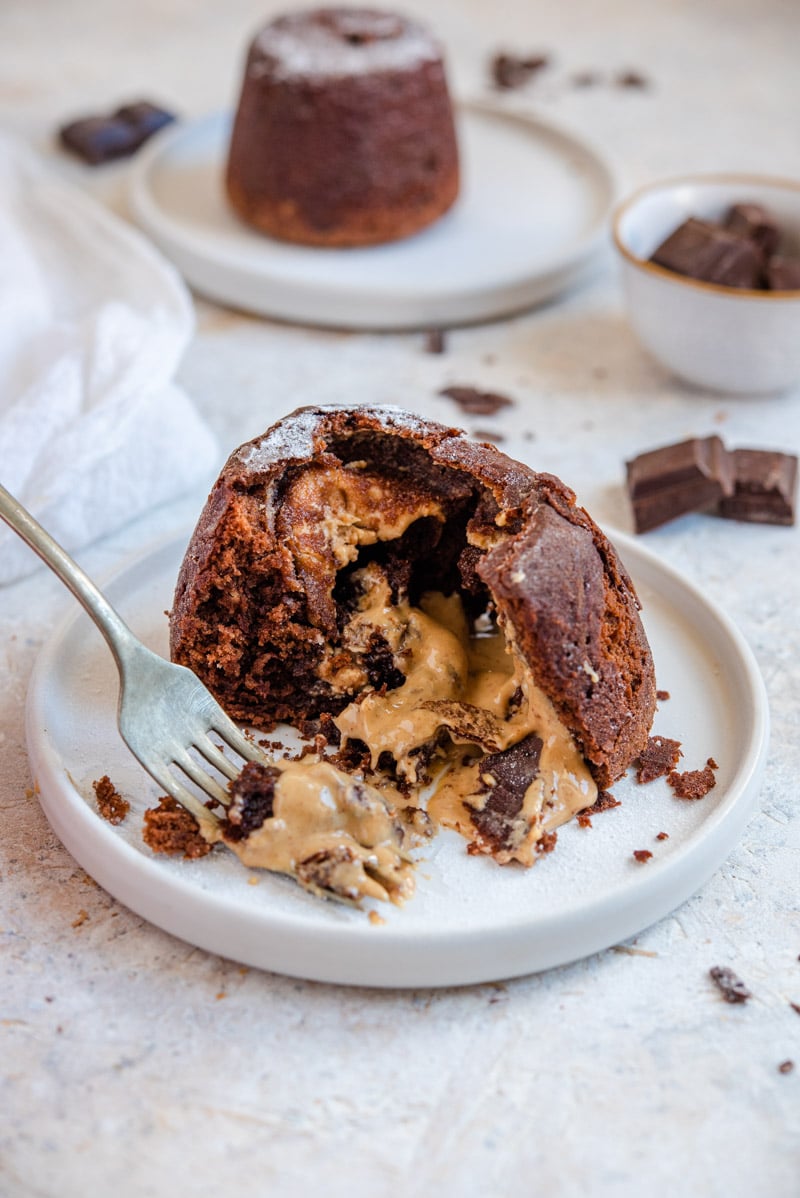 Top Tips
Prepare the ramekins as shown to prevent the cakes sticking
Feel free to choose another nut butter for this dessert
Make sure to let the cakes cool for 10 minutes before removing from the ramekins
Serve with powdered sugar (ice cream is also a great option)
More Chocolate Desserts You Might Like
Have you tried these Chocolate Lava Cakes? Feel free to leave a star rating and I'd love to hear from you in the comments below!