Easy Chocolate Peanut Butter Lava Cake gives the feel of a 5 star restaurant in the comfort of your own home! Delicious, indulgent, and shockingly simple! I always feel like such a chef when I make this fun and easy dessert.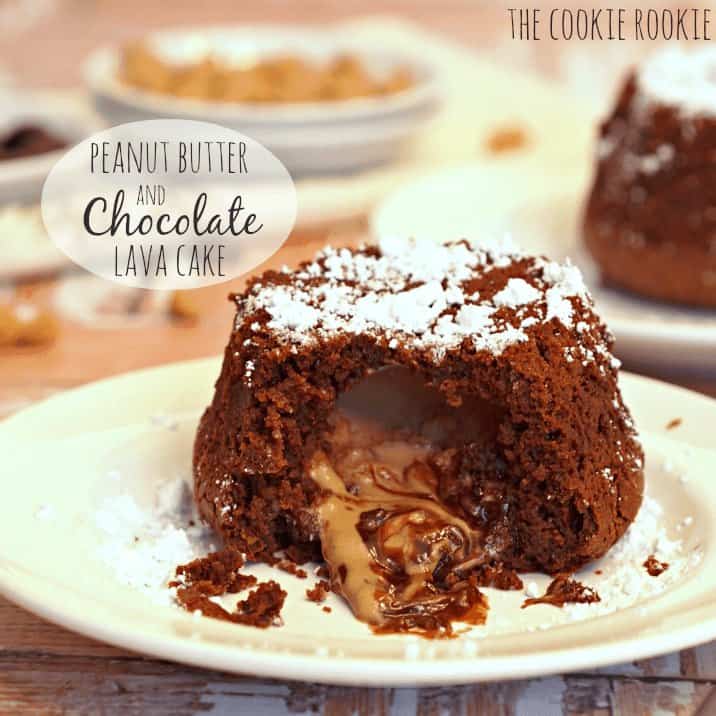 I've been trying to cook healthier lately, we are prepping for our 1 year anniversary honeymoon in august, and we both want to trim down a bit before then. But when Meg said Peanut Butter and Chocolate, I knew I had to go all out. Indulging once in a while is worth it sometimes. I found a great recipe for Chocolate and Peanut Butter Lava Cake on Recipe.com and could not wait to try it. I'm not a baker…so I was nervous…but it was so easy. And SO delicious. I mean…wow.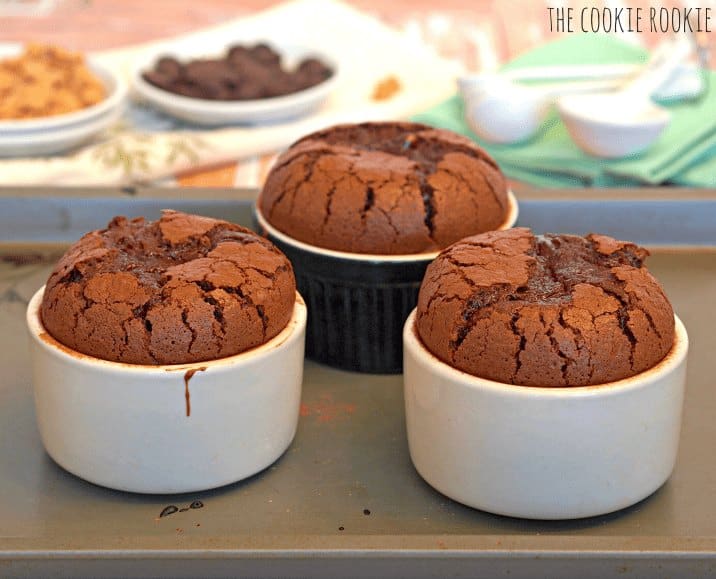 I baked these in little Ramekins (I didn't know what they were until yesterday…even though I owned some. I thought they were dipping sauce containers……cookie rookie, remember?), and they worked great. I filled mine with a bit too much batter. I filled them almost to the top, it would have worked better to leave about 2 centimeters at the top to give them room to grow. But my overgrown little lava cakes tasted just as great, trust me.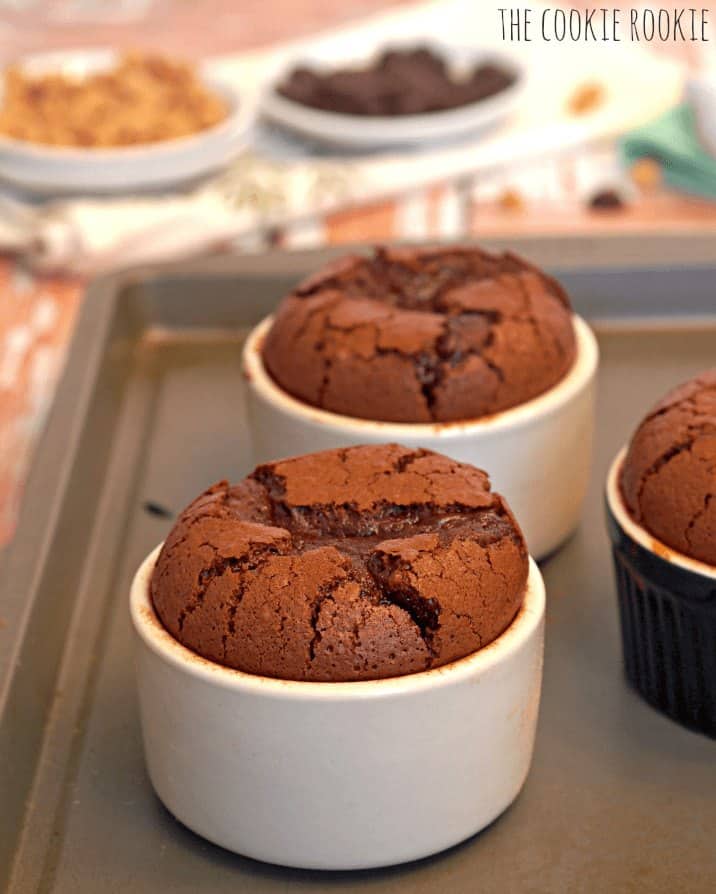 Once you take them out of the oven, try your best to refrain from eating them right out of the ramekins let them cool for about 10 minutes and then flip them over. More detailed instructions are in the recipe card below, but they should come out pretty easily and create a nice little cake. So darn cute.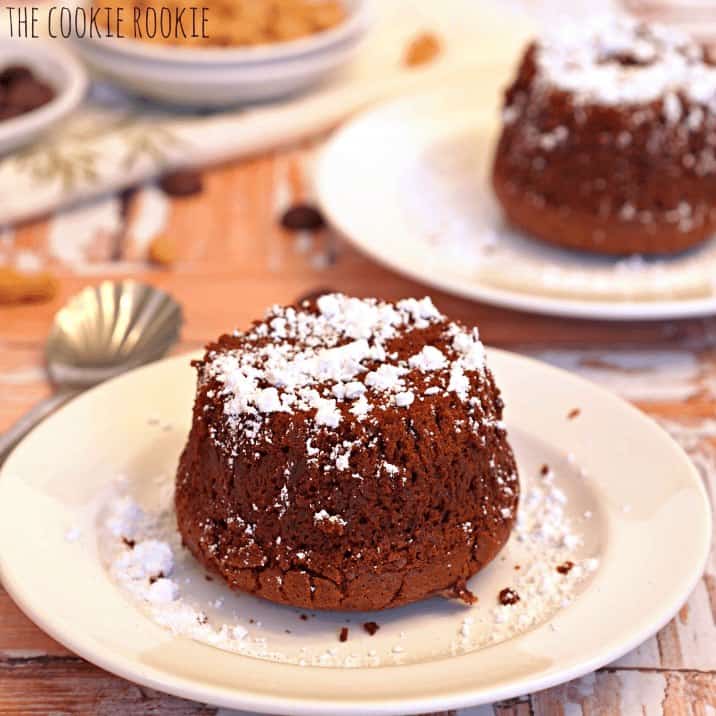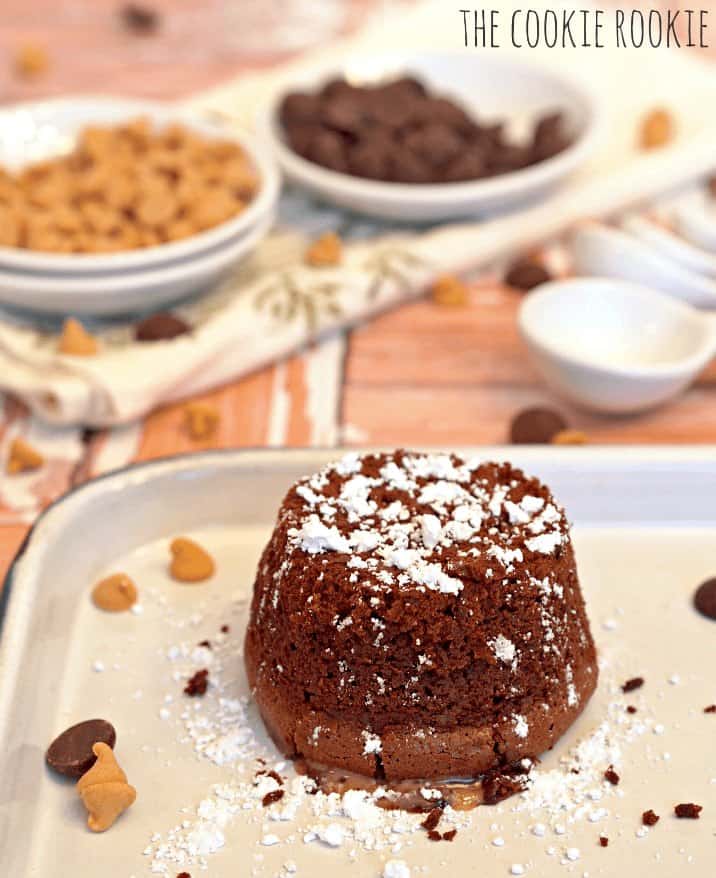 Sprinkle with powdered sugar, or top with vanilla ice cream, and go to town. Inside this sweet little cake lies creamy amazing peanut butter. Its like a big peanut butter cup. Heaven.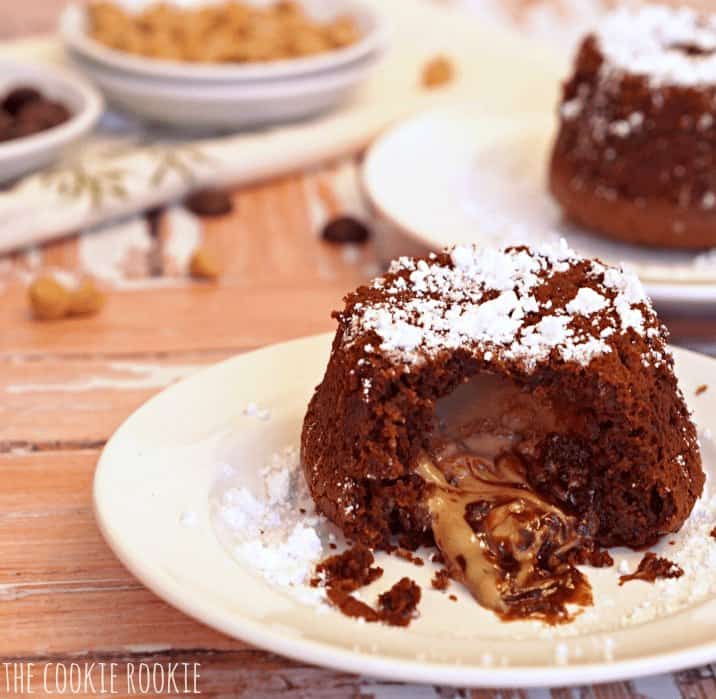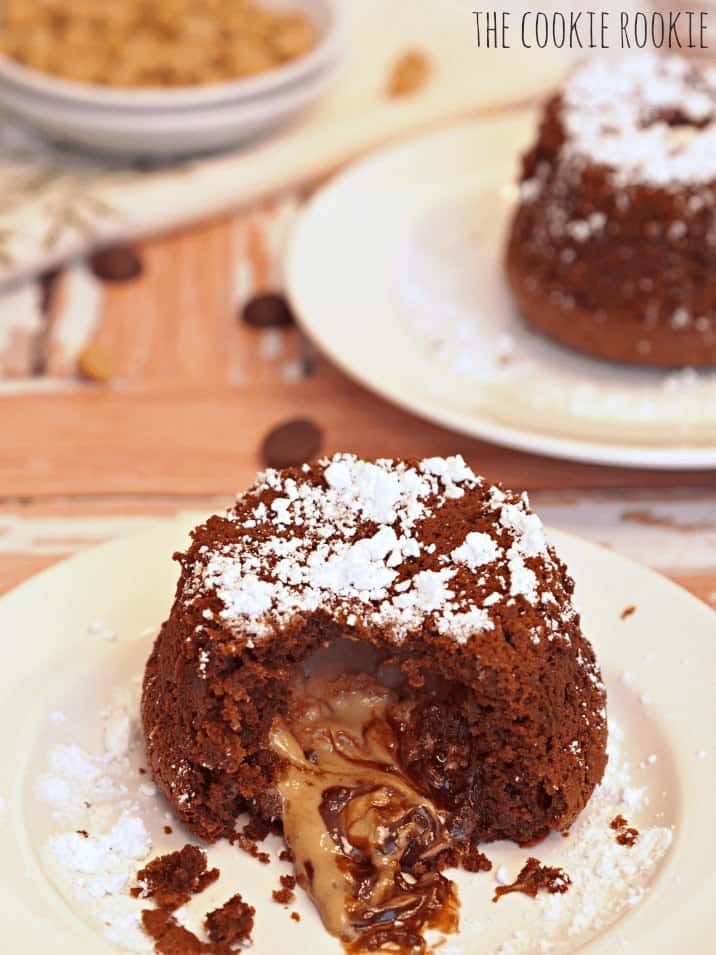 Meg's recipe looks amazing as well! I literally can't wait to try her Chocolate Peanut Butter Cup Protein Bites. She is seriously the master at making healthy recipes still be indulgent. Don't they look amazing??
Here's the recipe for the Chocolate Peanut Butter Lava Cakes. Enjoy!