Calling all STAR WARS FANS! These Princess Leia Oreo truffles are for all of you Star Wars enthusiasts. So fun to make and serve, and a must for May 4th!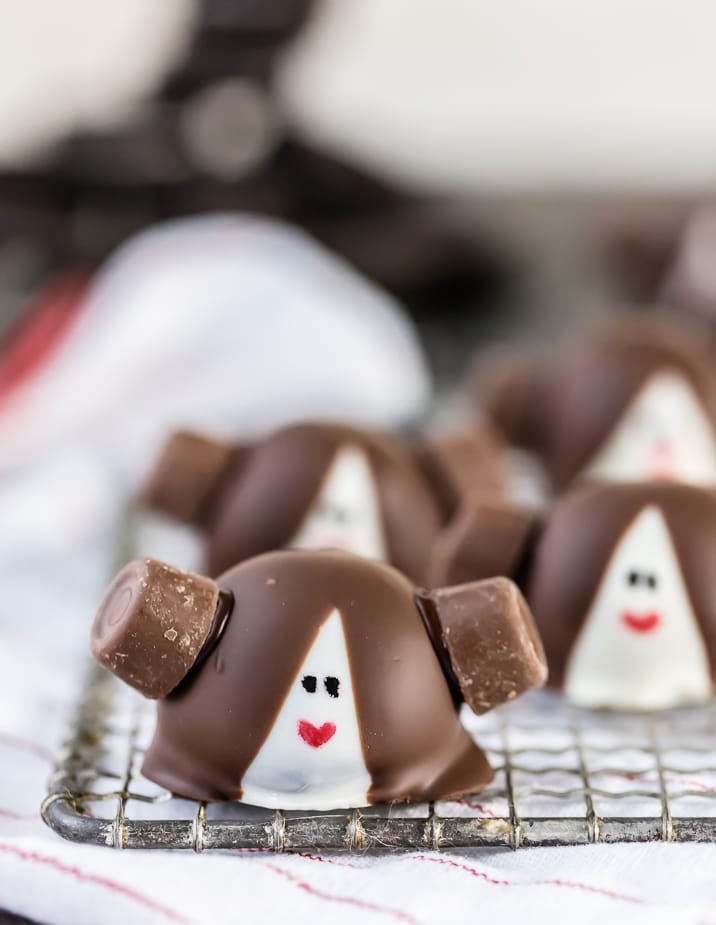 Star Wars Cake Pops
So I realize these Princess Leia Oreo Truffles are way out of the norm of what I usually post here on The Cookie Rookie, but I saw the preview for the new Star Wars movie coming out this month, and wanted to get creative!
These Princess Leia Oreo truffles are so cute and super easy to make. Most importantly, they taste amazing. So what do you get when you develop a treat that is super easy, super tasty, and super cute? MY KIND OF RECIPE.
For the base Oreo Truffle recipe, I borrowed from the chocolate master, Joan, from Chocolate Chocolate and More. Some of you might know that Joan passed away unexpectedly last month. She was such a gift to the blogging community, helping everyone she met. If you're ever in need of a dessert recipe to knock the socks off of ANYONE, her site is the absolute best. You can see the base truffle recipe HERE.
May the force be with you!
Why You'll Love this Truffle Recipe:
Perfect for any occasion: These are obviously perfect for a treat on May 4th, but they are a perfect addition for any Star Wars fan's birthday.
Great for all ages: Kids and adults both adore these!
So fun! These are so fun to make and I love seeing faces light up when they are served. And, let's face it, no one will say no to chocolate!
Trademark Note: In the spirit of transparency, I want to note that some of these ingredients are trademarked products. Oreos and Rolos are proprietary brands that I want to acknowledge and give credit to.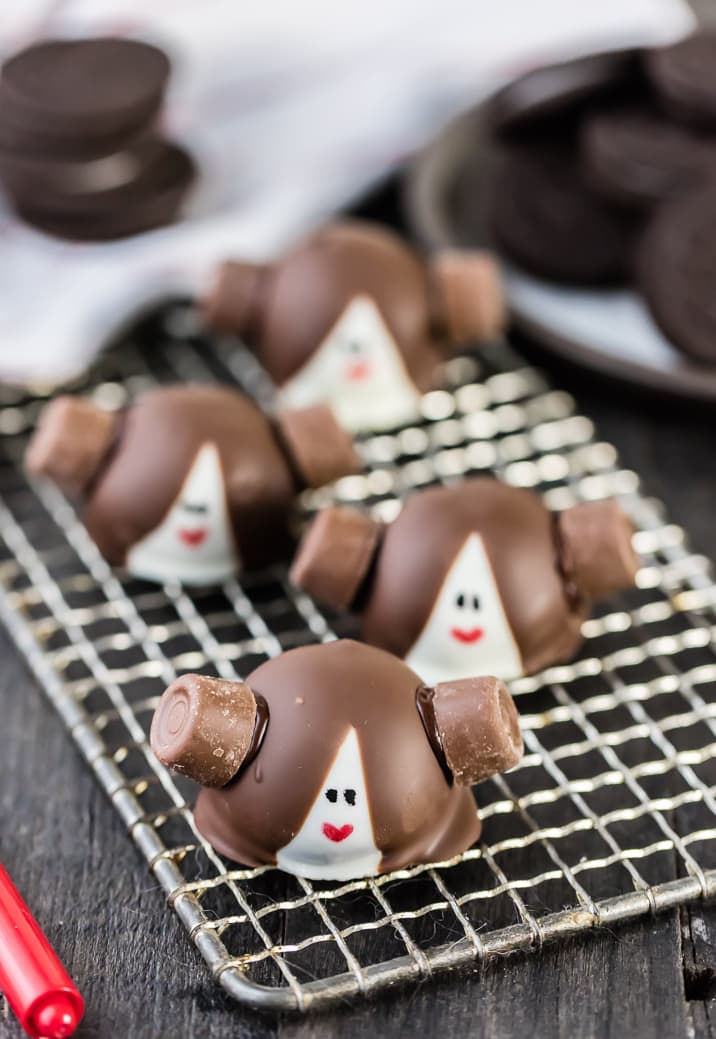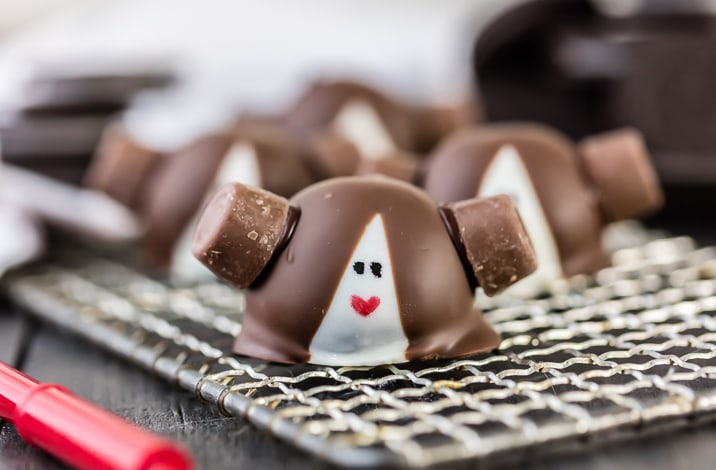 How to Make Princess Leia Oreo truffles
You can jump to the recipe card for full ingredients & instructions!
Mix together the Oreos and cream cheese and chill.
Roll into balls and chill.
Dip each truffle into melted white chocolate and chill to set.
Dip each half of the truffle into dark chocolate to make the hair. Chill again.
Attach a Rolo to each side with icing to make the hair buns.
Use an edible marker to draw on the eyes and mouth.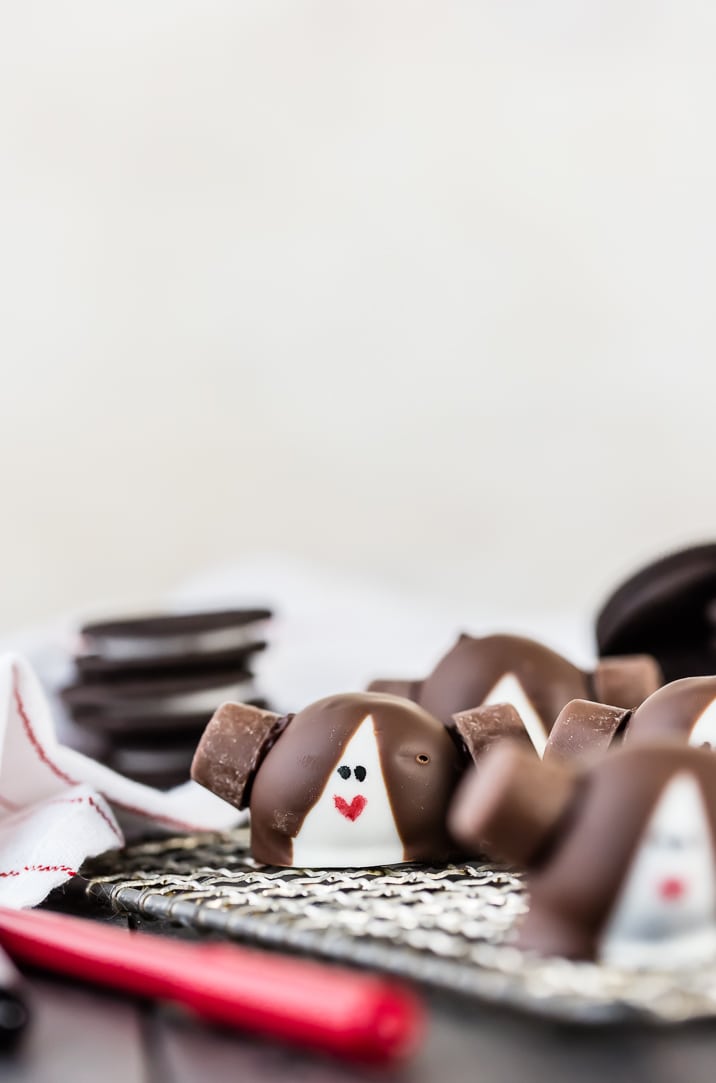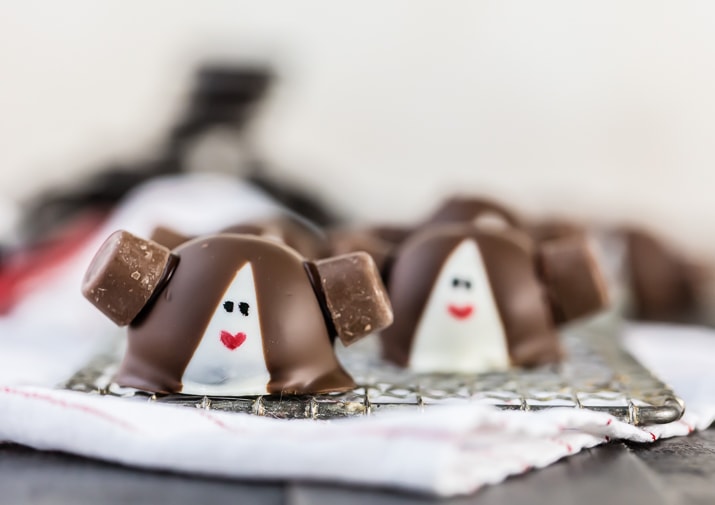 How long do they keep?
Once you have made your truffles and they are set, place them into an airtight container and keep refrigerated. They will keep well for up to a week, but I doubt they will last that long!
Can you freeze them?
Yes! They freeze really well! Place them into a container (not touching!) and freeze them for up to 2 months. Remove them from the freezer 30 minutes before serving so that they soften a little.
Recipe Variations
You can make these Princess Leia Oreo truffles with any flavor Oreos you like. I used original, but all will work great. Instead of Rolos, you could also use Maltesers.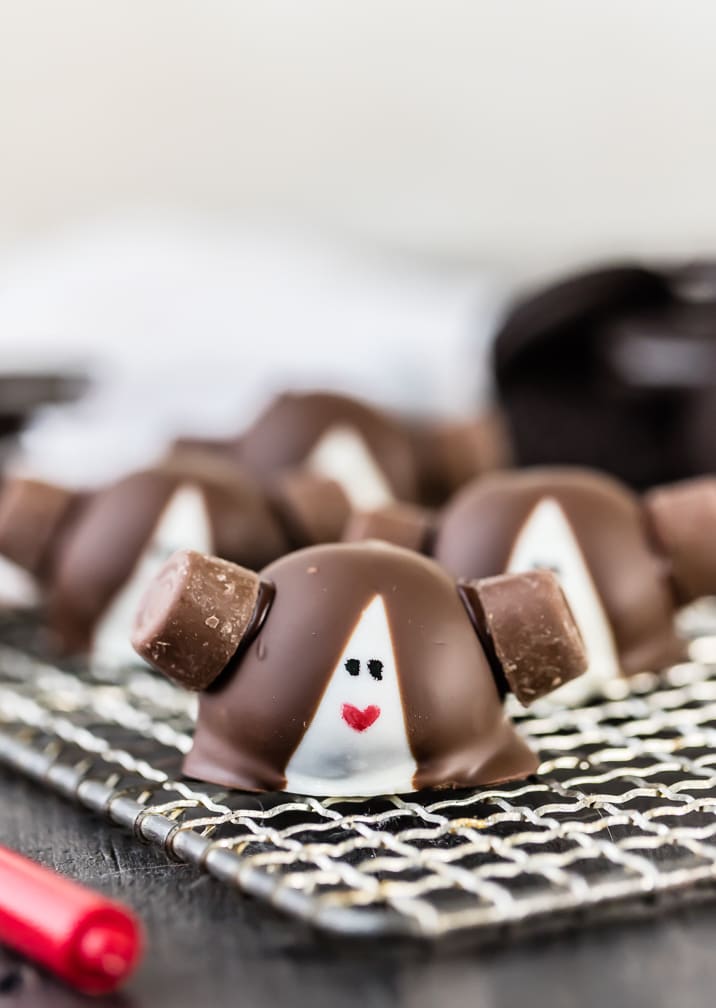 Recipe Notes and Tips
Spray your hands with non-stick spray when rolling the truffles as they will be very sticky.
Allow the chocolate to set fully between each chocolate dip or the colors will drip and bleed into each other.
Keep refrigerated and enjoy!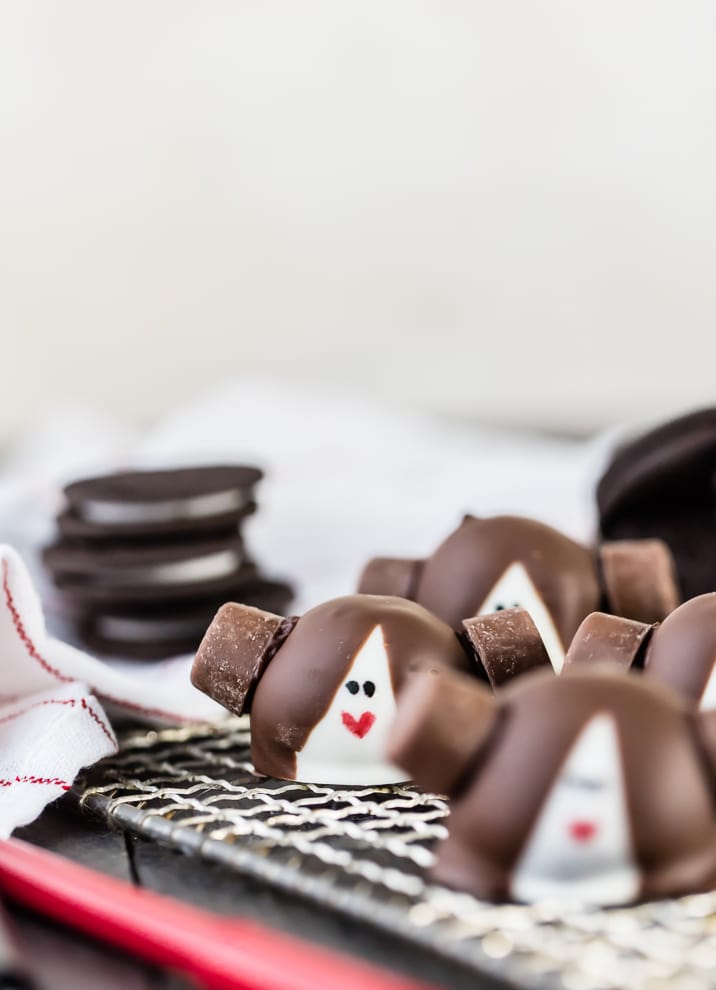 Enjoy your Princess Leia Oreo Truffles! May the force be with you to NOT EAT ALL OF THESE IN ONE SITTING. Enjoy!
More Chocolate Treats