Hands down, the best Red Beans and Rice Recipe! It's rich, hearty and so flavorful! The beans are perfectly tender, served with rice and smoky sausage. It's a comforting meal in a bowl, that's bound to please!
The smoky flavors and satisfying textures will have you coming back for more than one bowl of red beans and rice. This is perfectly hearty Louisiana style comfort food at its best! Red beans and smoked sausage are cooked low and slow with flavorful spices, then served with fresh cooked rice to create a homestyle dinner recipe you'll want again and again!
How To Make Red Beans And Rice
In a dutch oven, add the sliced bacon and olive oil. Then onion, green pepper, celery and smoked sausage, until veg has softened and sausage has browned. Add a bay leaf and season with paprika and hot sauce.
Then, add the beans and ham hock to the pot. Pour in chicken stock, bring to the boil then simmer. Stir the pot often, being sure beans aren't sticking to the bottom of the pot.
Serve with Rice and garnish with scallions and chopped cilantro.
Enjoy!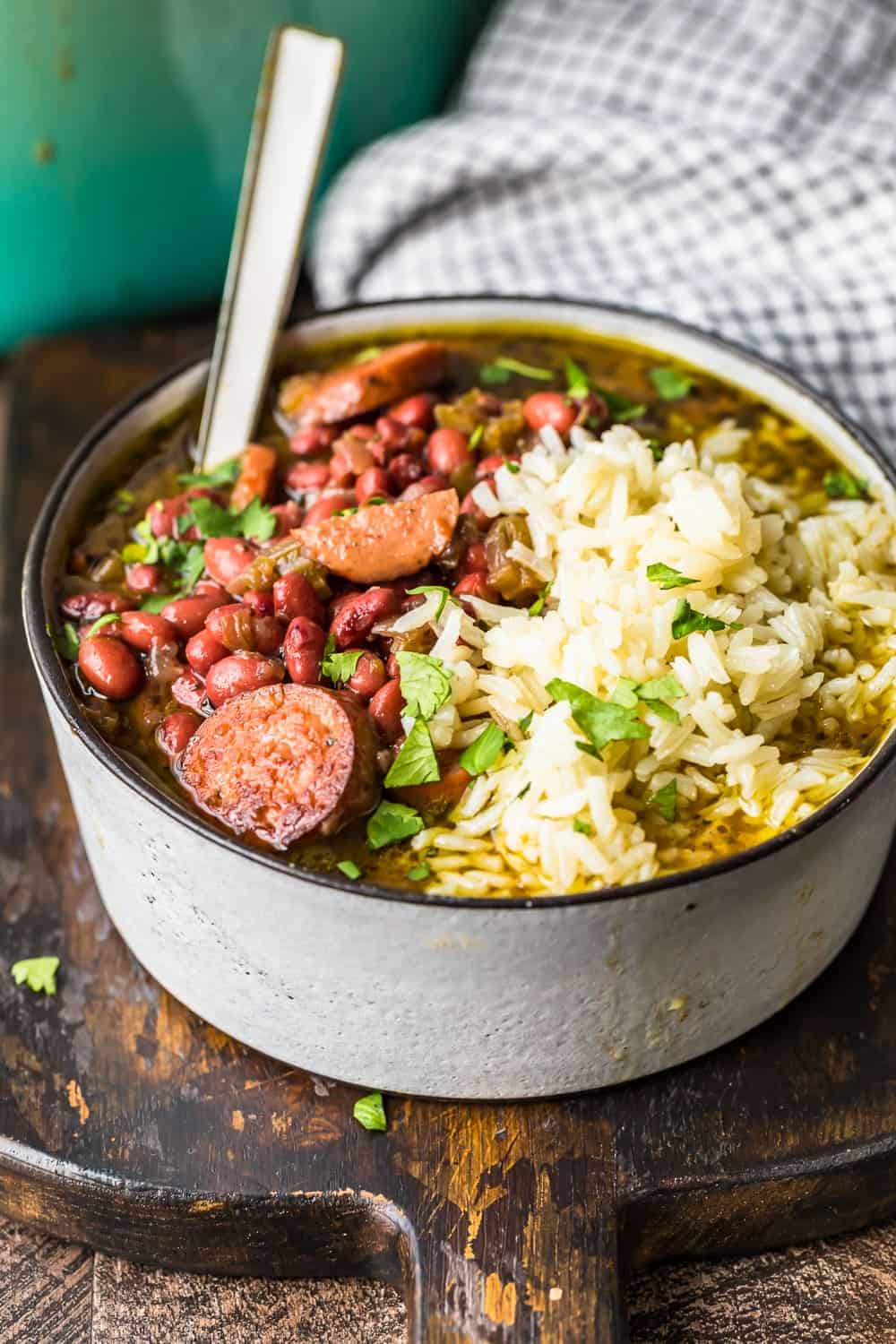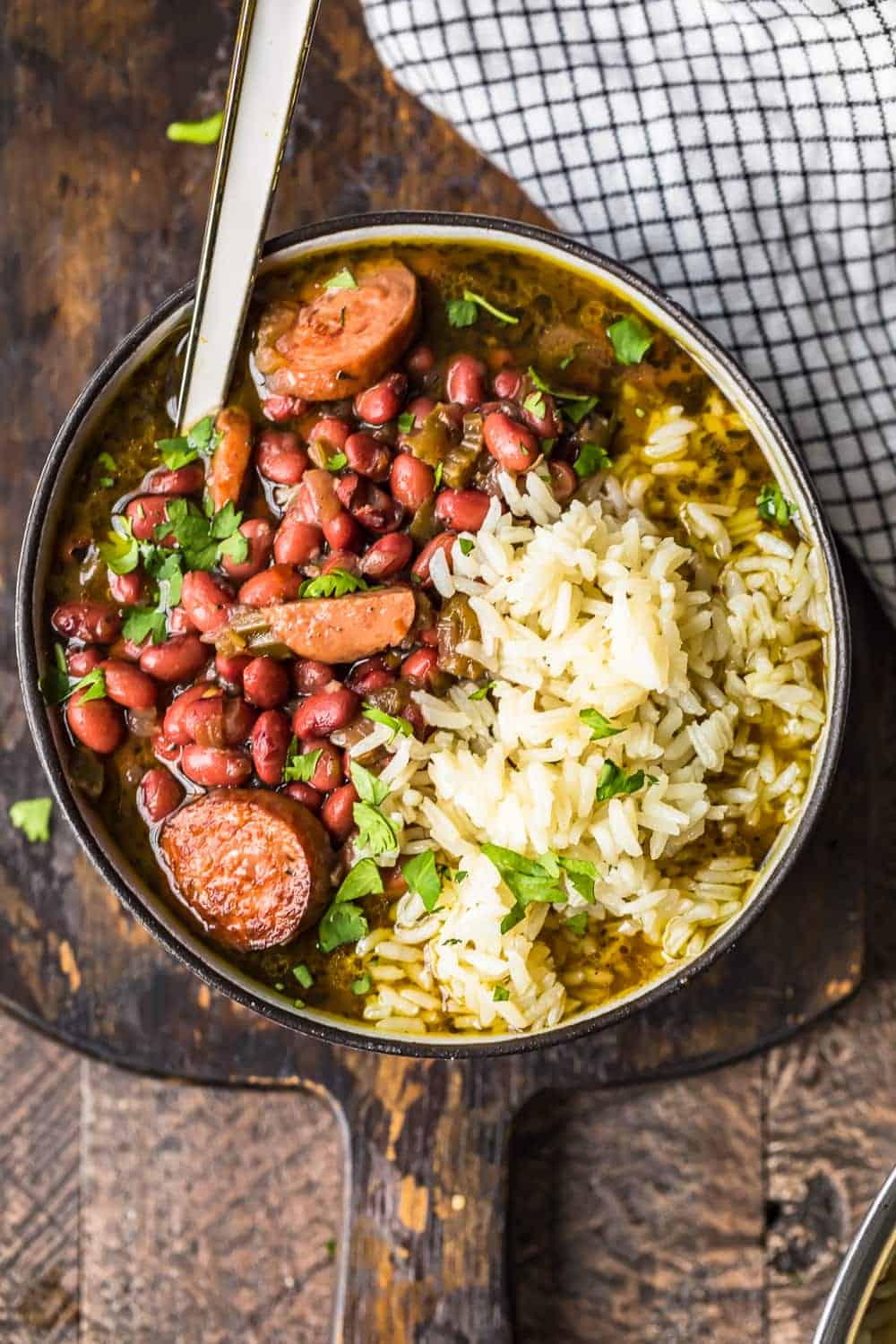 Can I Cook Red Beans And Rice In A Crock Pot?
Yes, this can also be made in the crockpot. To do so cook all ingredients, + 2 cups water, in a slow cooker on high heat 6 – 8 hours. If time allows brown the sausage first for best flavor and for this method you don't even need to soak the beans first. Follow this Crockpot Red Beans and Rice recipe for more specific instructions!
Can I Freeze It?
Yes. Freeze red bean mixture and rice separately up to 3 months. Thaw overnight (or even 2 days for a full batch) in the refrigerator.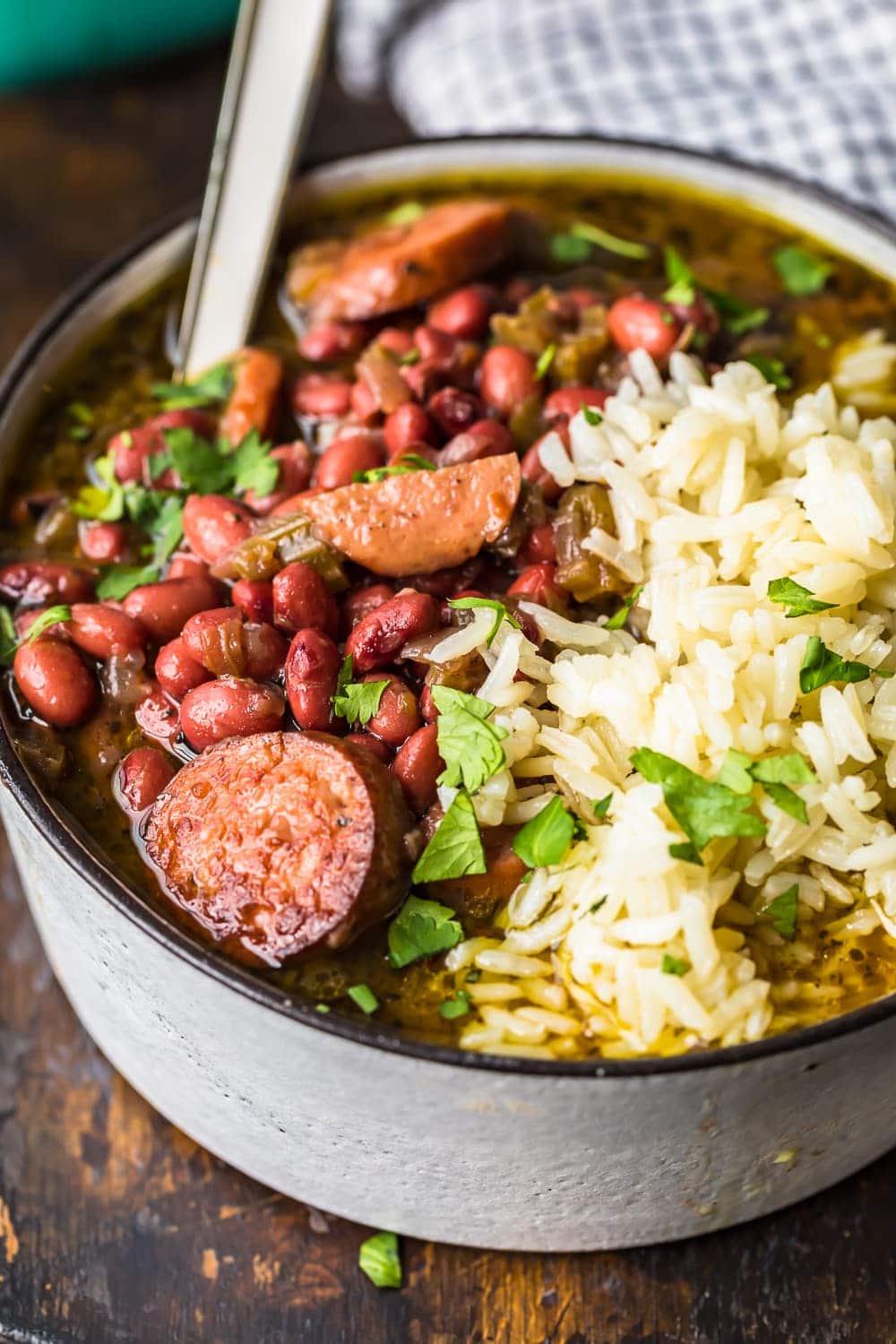 What To Serve With Red Beans And Rice?
This really is a meal in a bowl, delicious, rich and hearty, but you can also serve up some awesome sides with it, here are a few: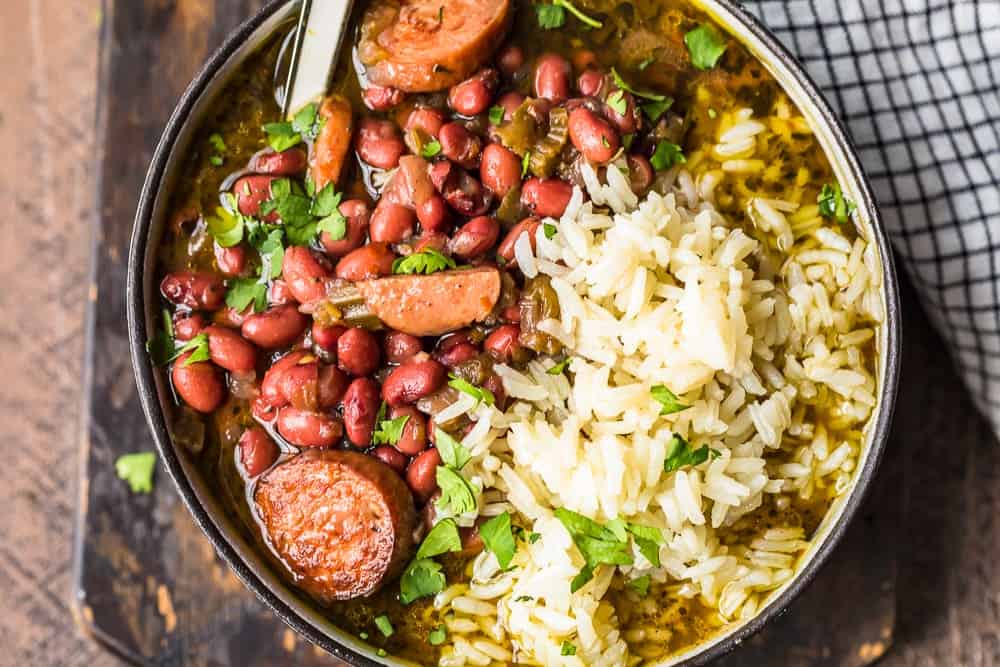 Top Tips For Red Beans And Rice
Avoid canned red beans. That's not authentic red beans and rice. They'd end up way overcooked with this method anyway.
Adjust spice level to taste. Some sausage is spicy (like Cajun), you can replace with another mild sausage if preferred and cut back on hot sauce.
Allow time to simmer. Beans won't be cooked through if you don't allow enough time for simmering and liquid won't reduce down.
Let sausage brown. With just about any dish browning the meat really adds so much flavor. Don't toss the sausage constantly, let it rest a bit between tossing so it can brown. For maximum browning you can even brown in two batches.