Cheesy Garlic Cornbread Drop Biscuits are EASY, delicious, and perfect for the holidays! These Cornbread Drop Biscuits always make an appearance on our Thanksgiving and Christmas tables!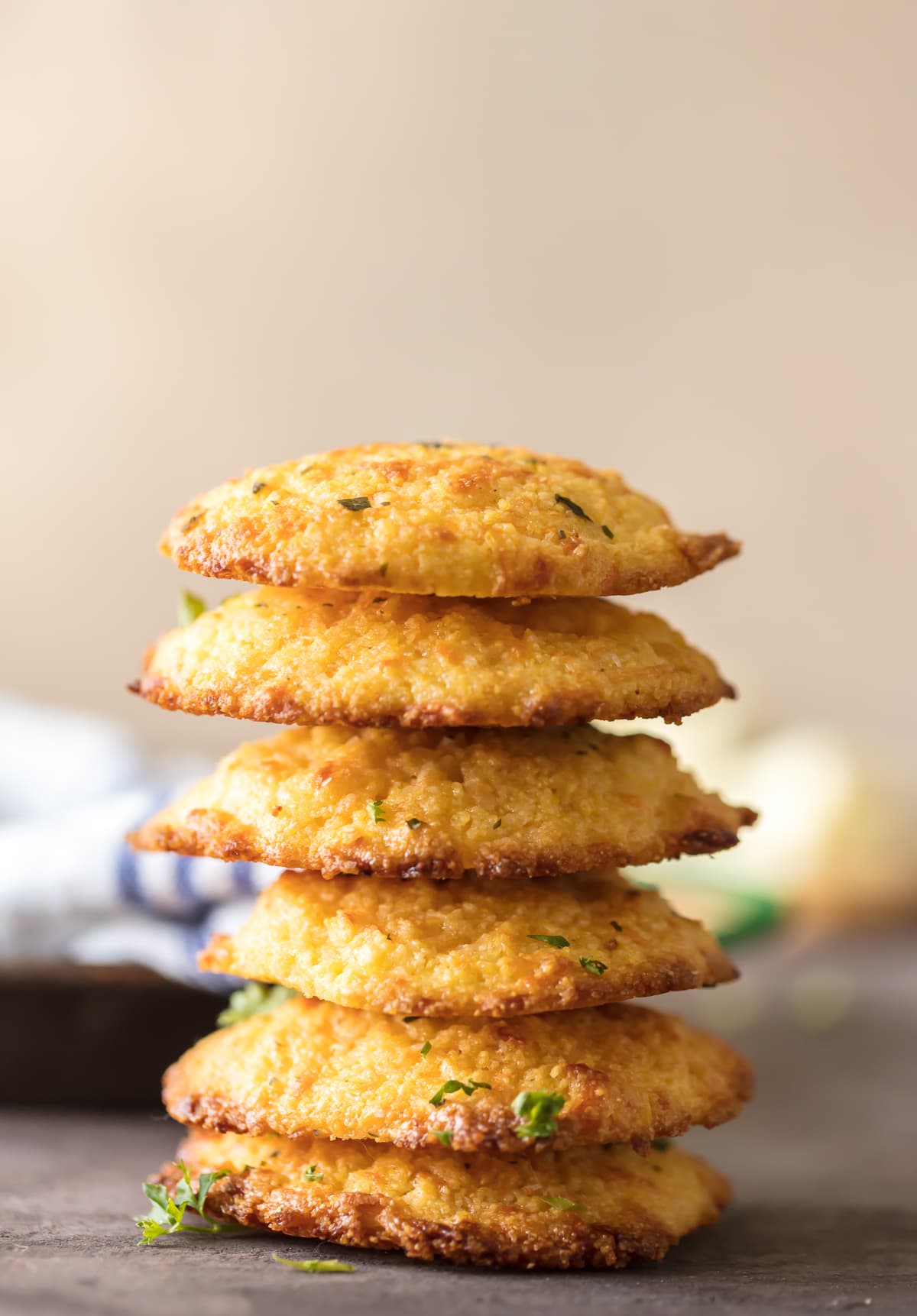 If you're like me; a hard core food and holiday lover, than you think about the Fall ALL. YEAR. LONG. Every trip to pinterest has me pinning recipes that I think might be great for Thanksgiving or Christmas. Is that weird? Well recently I was brainstorming with mom about this holiday season and she told me about wanting to make Cornbread Drop Biscuits? My naive little mind was like WHHAT?! You can make biscuits by just dropping some dough on a cookie sheet and baking them?! Um yes, and they're fantastic. Mom came over and we had a baking day, testing out tons of recipes for the holidays (GET READY, BECAUSE I'M GOING TO BE POSTING VERY DARN DAY!), and this was one of my favorites that we made. These Cheesy Garlic Cornbread Drop Biscuits are sure to please everyone at your holiday table, are SO easy, and pretty to boot! What's not to love?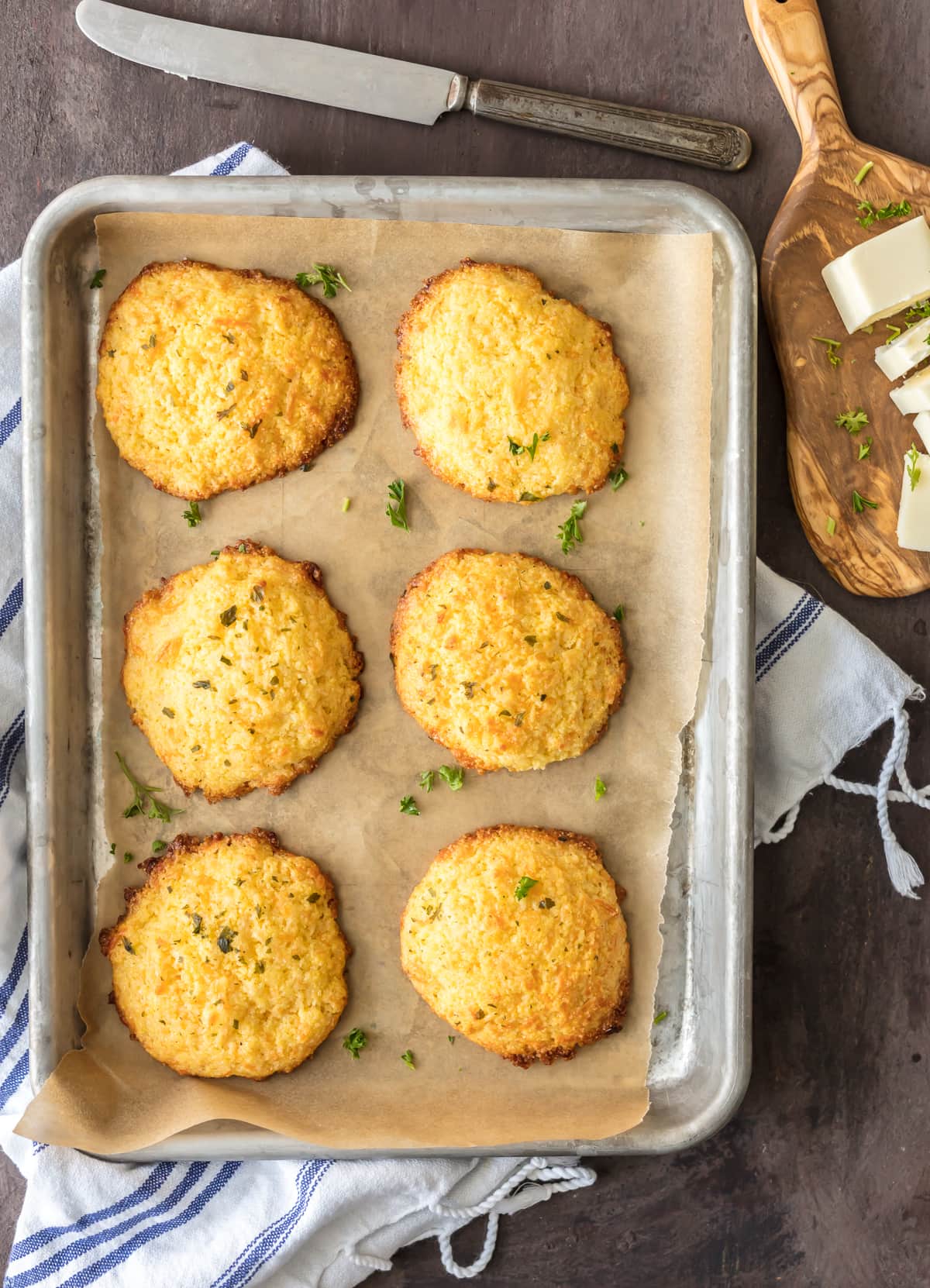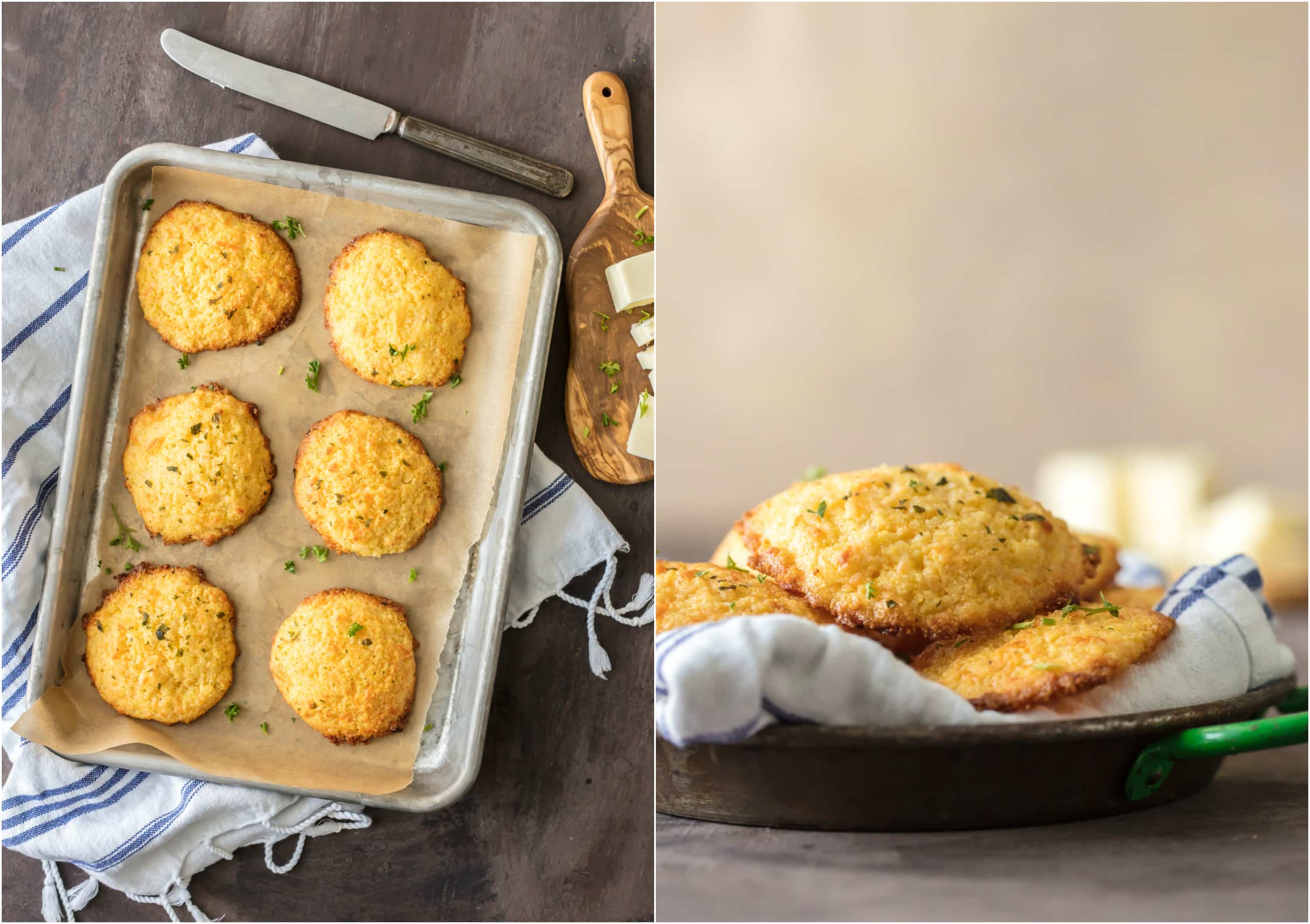 As easy as these cornbread drop biscuits are, you'll NEVER BELIEVE HOW EASY. I'm no baker, as you guys are aware, and even these are easy for my standards. You'll look like the queen or king of your kitchen, you'll wow your guests and make them happy and full, and all the while it can be your little secret how simple they really were. Cheese, garlic, and cornbread, what a FABULOUS flavor combination.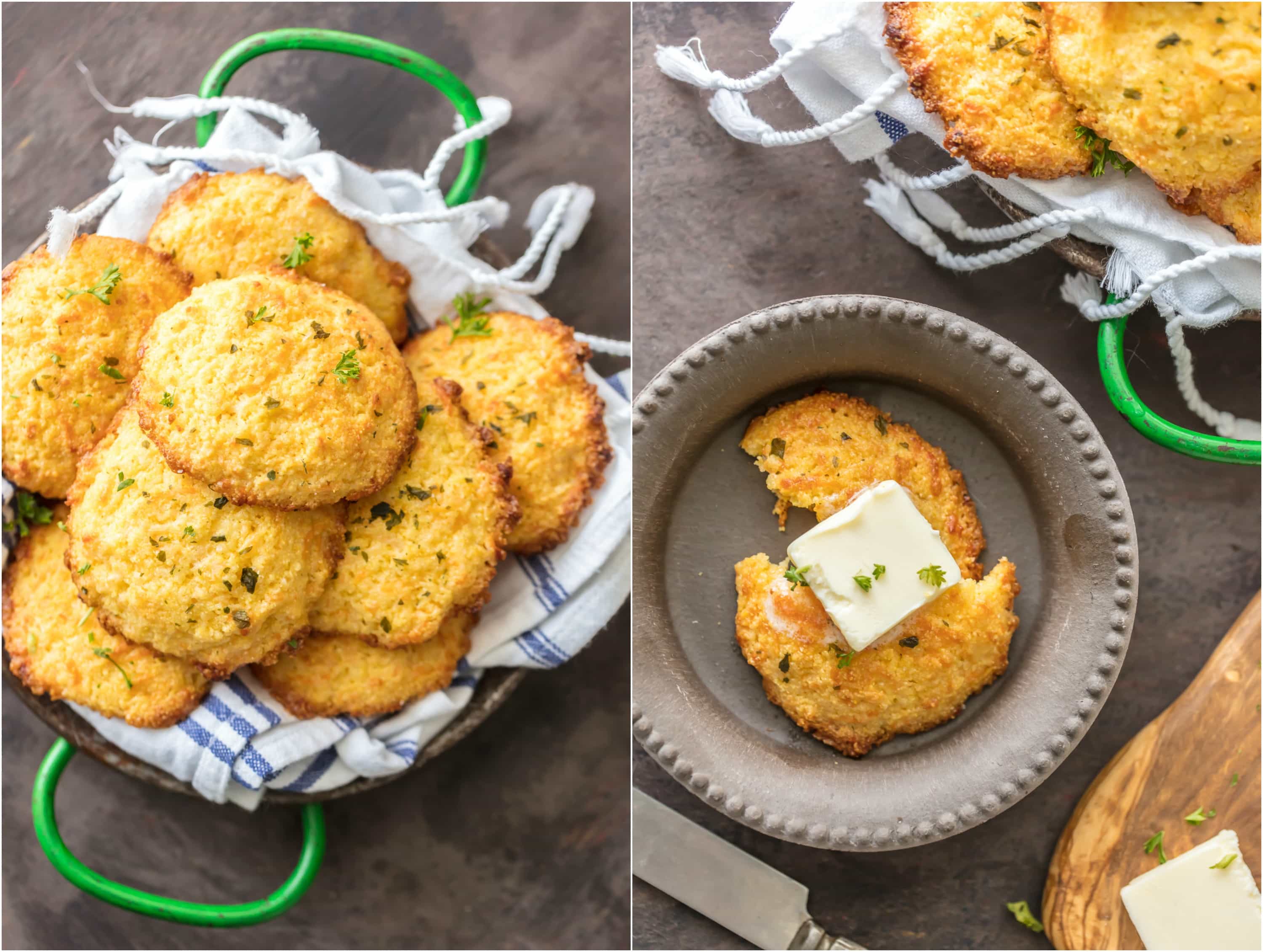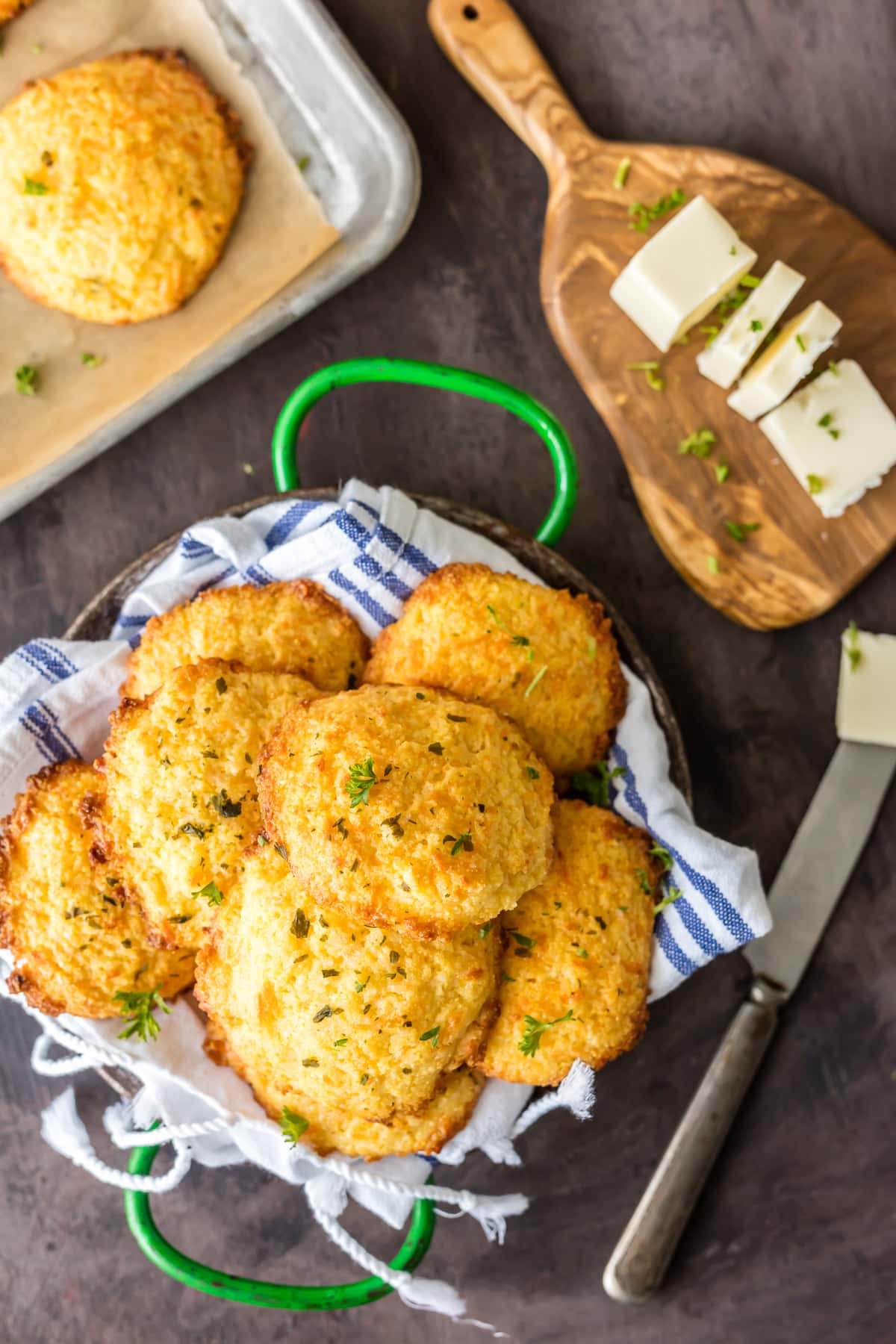 These are delicious served hot or cold, but I'm partial to hot. Warm and just out of the oven, that's the ticket. Since they're so easy, they should be no trouble to add to your Thanksgiving menu!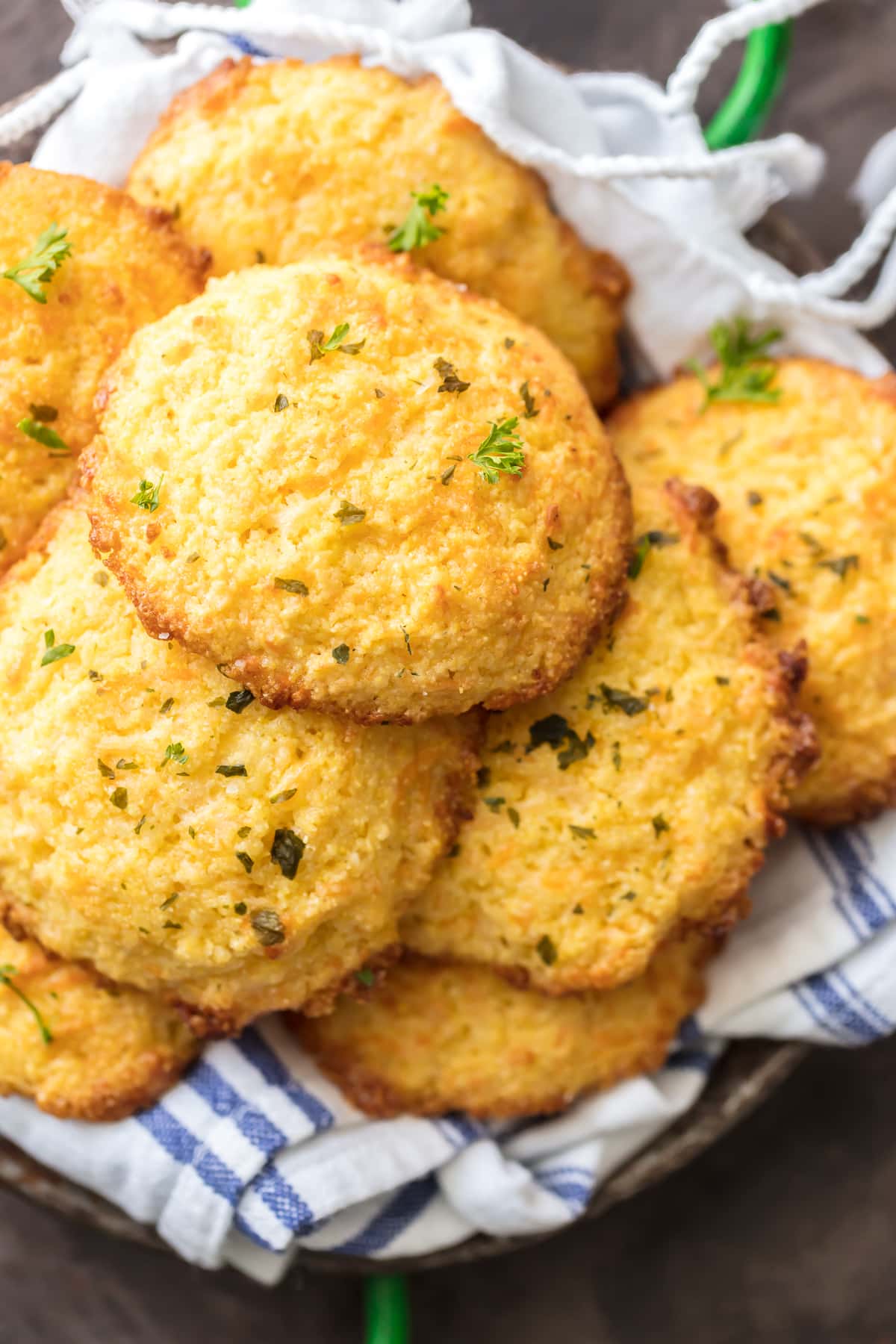 Stay tuned for almost daily posting of our holiday favorites up until Thanksgiving and beyond!! I've been slow to post lately, and that's all about to change. I'm combining forces with Mom and that is to your benefit, believe me! YUM! Enjoy!
Cheesy Garlic Cornbread Drop Biscuits
Recipe from my mom, Susie Gall from Simply Sated , thanks mom!
10 minPrep Time
15 minCook Time
25 minTotal Time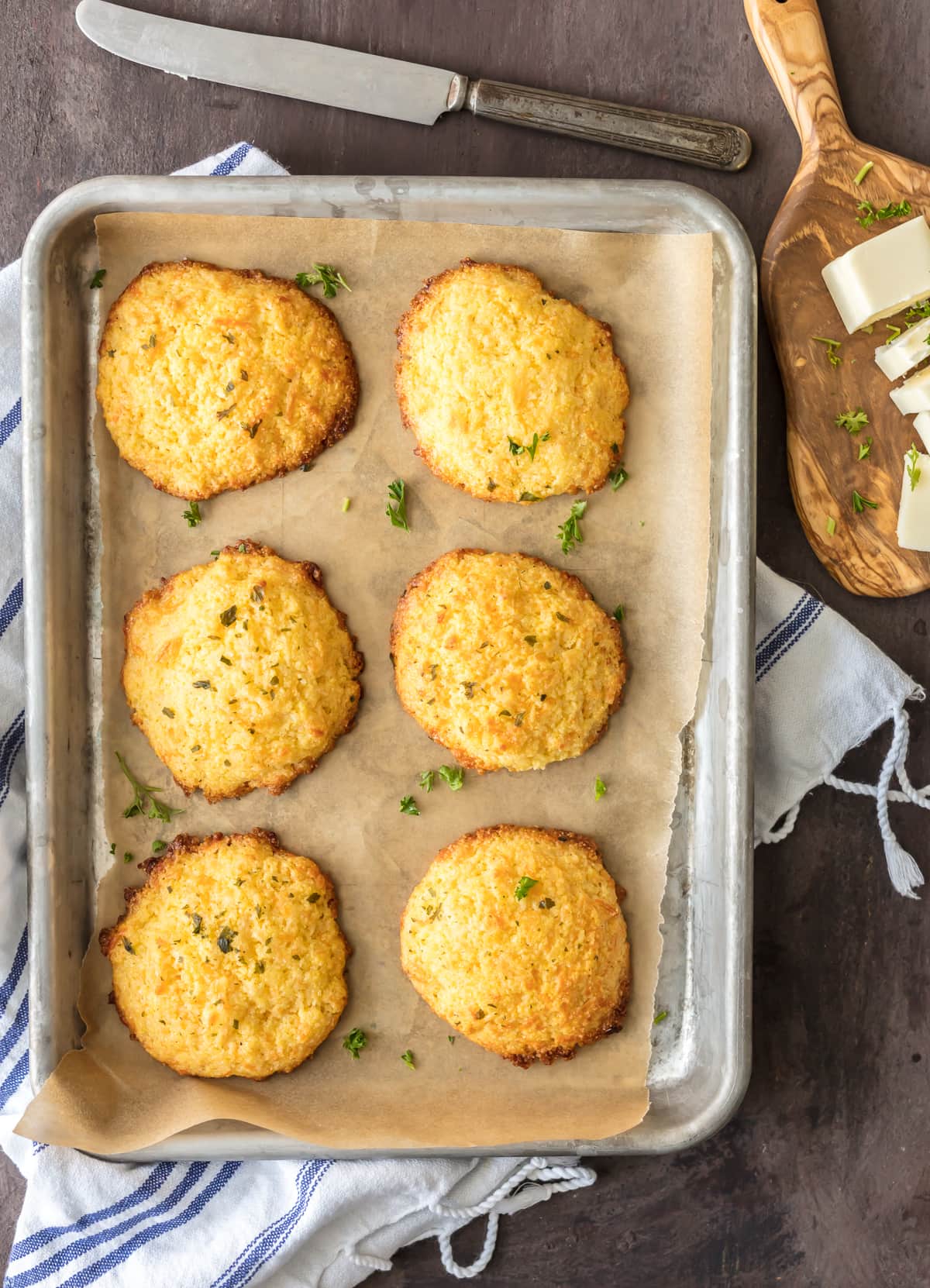 5 based on 1 review(s)
Ingredients
3 cups cornbread mix (premade/storebought)
1 cup Cheddar cheese, shredded
½ teaspoon garlic powder
2/3 cup milk
3 tablespoons butter, melted
2 teaspoons dried parsley
Sea salt
Instructions
Preheat oven to 400F. Line a baking sheet with parchment paper.
Combine cornbread mix, cheese and garlic powder.
Add milk and stir just until incorporated.
Drop by heaping tablespoons onto prepared baking sheet.
Brush biscuits with melted butter, dried parsley and a scant sprinkling of salt.
Bake 13-15 minutes or until golden brown on the bottom.
Remove from oven. Serve immediately or transfer to cooling rack until ready to serve.
Enjoy!
7.6.7
2312
https://www.thecookierookie.com/cheesy-garlic-cornbread-drop-biscuits/