This Caramel Cheesecake is incredibly easy to make and will not disappoint! It's got a fluffy but creamy center and is topped with homemade caramel sauce (that's pretty addictive) and macadamia nut brittle.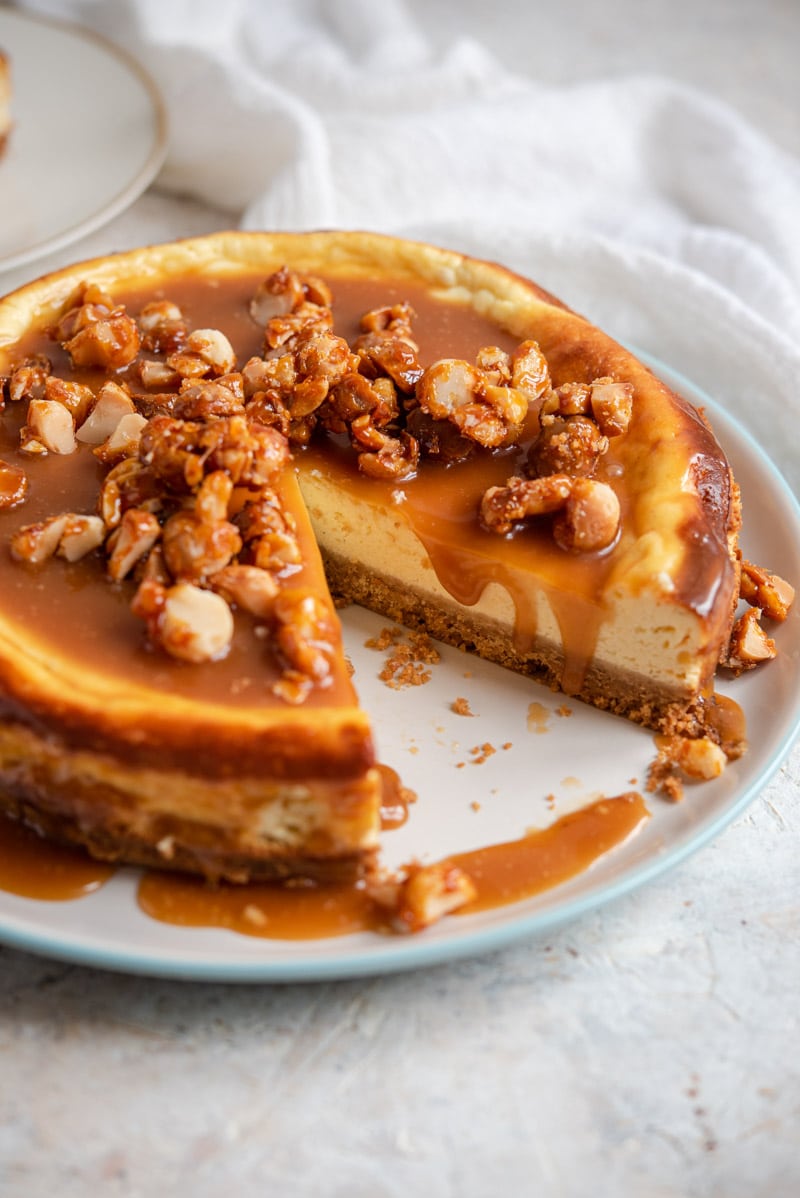 This Macadamia Caramel Cheesecake is adapted from one of Ottaleghi's cookbooks and it's been a favorite recipe for a long time.
There are a few steps to making this but they are all so easy and they are all so worth it!
From making the incredibly easy baked cheesecake to the gooey and addictive homemade caramel sauce and then there's the crunchy macadamia nut topping which takes it to the next level.
How to Make Caramel Cheesecake with Macadamia Nuts
First, crush the graham crackers into crumbs either by using a food processor or place them in a Ziplock bag and bash with a rolling pin.
Melt the butter, then add the crumbs. Stir to combine, then press firmly into a lined springform pan.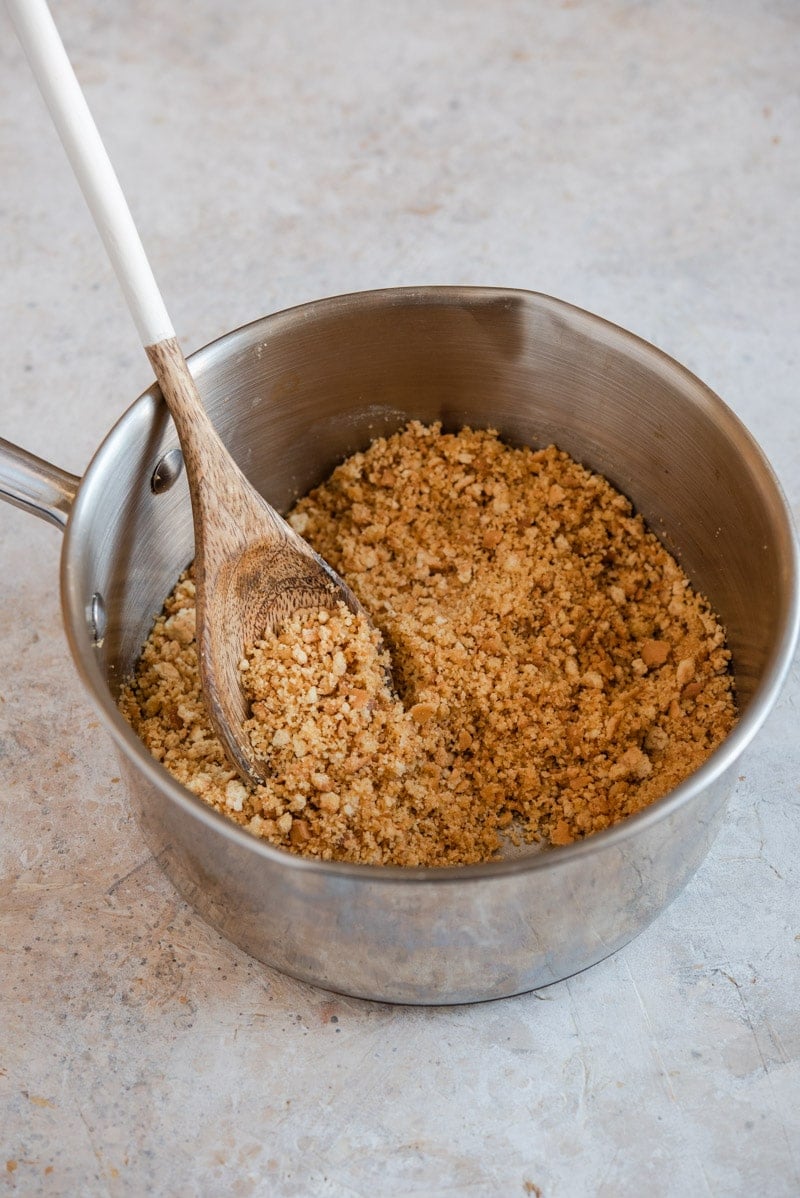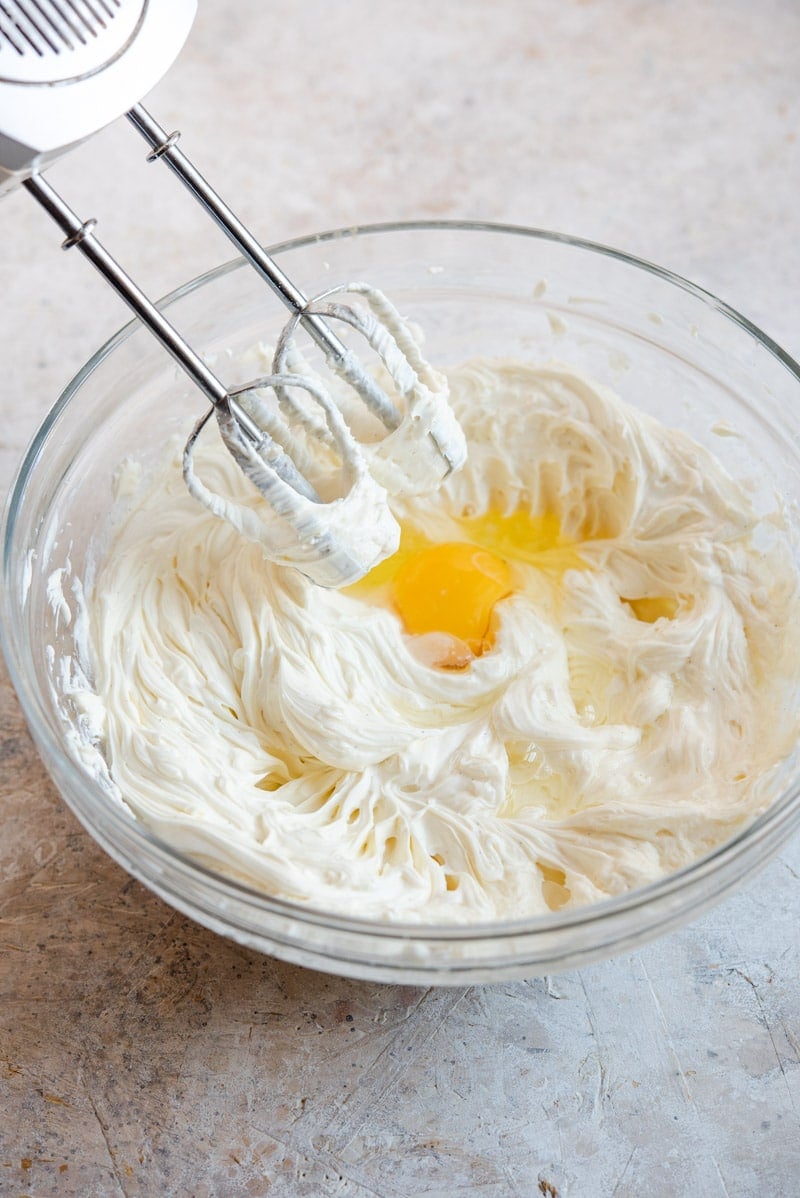 Mix the cream cheese, sugar, and vanilla together using an electric whisk. Then, add the eggs one at a time. Add the sour cream and stir to combine.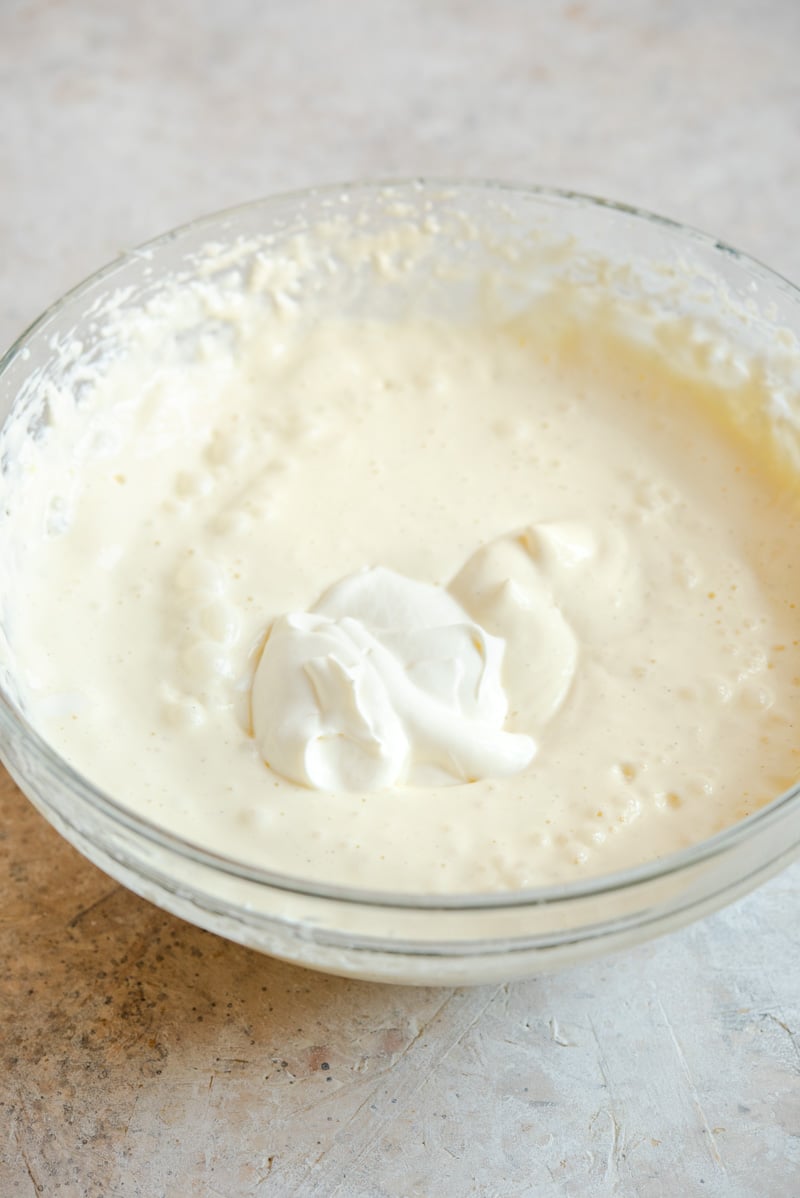 Pour the filling onto the prepared cheesecake base and bake in the oven for 60-70 minutes.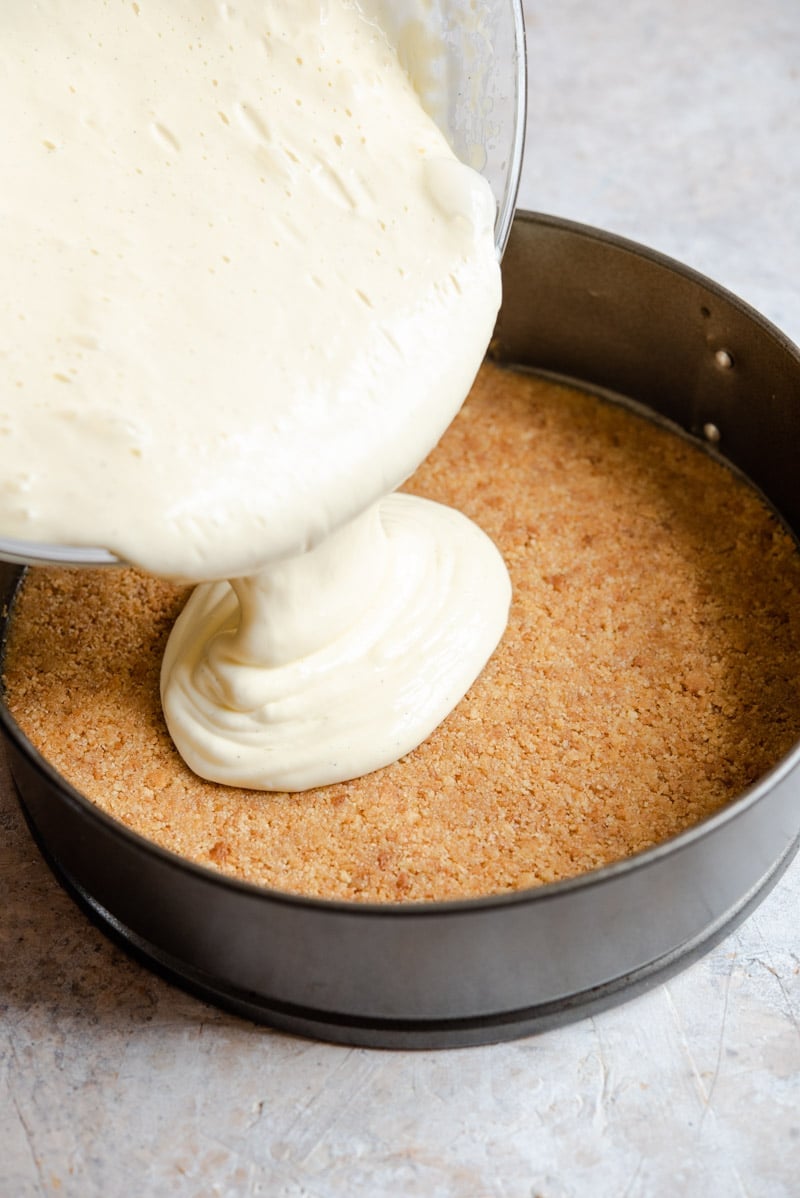 Let the cheesecake cool completely, then refrigerate for at least 2 hours, or until ready to serve.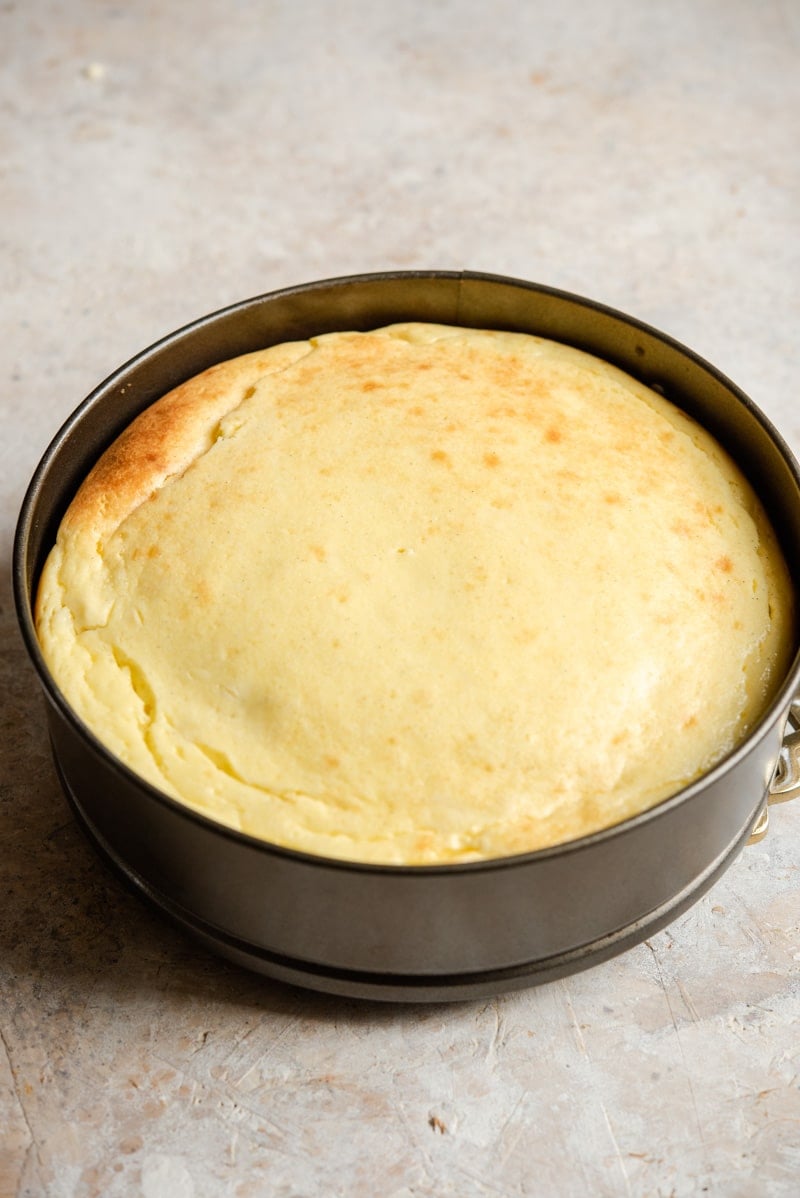 How to Make Homemade Caramel Sauce
Homemade caramel sauce is super easy you just need to be careful because sugar gets extremely hot.
Heat the butter and sugar together in a saucepan. As you heat it, keep stirring. You'll notice that it looks like the mixture has split, but that's ok. It comes back together; just keep stirring.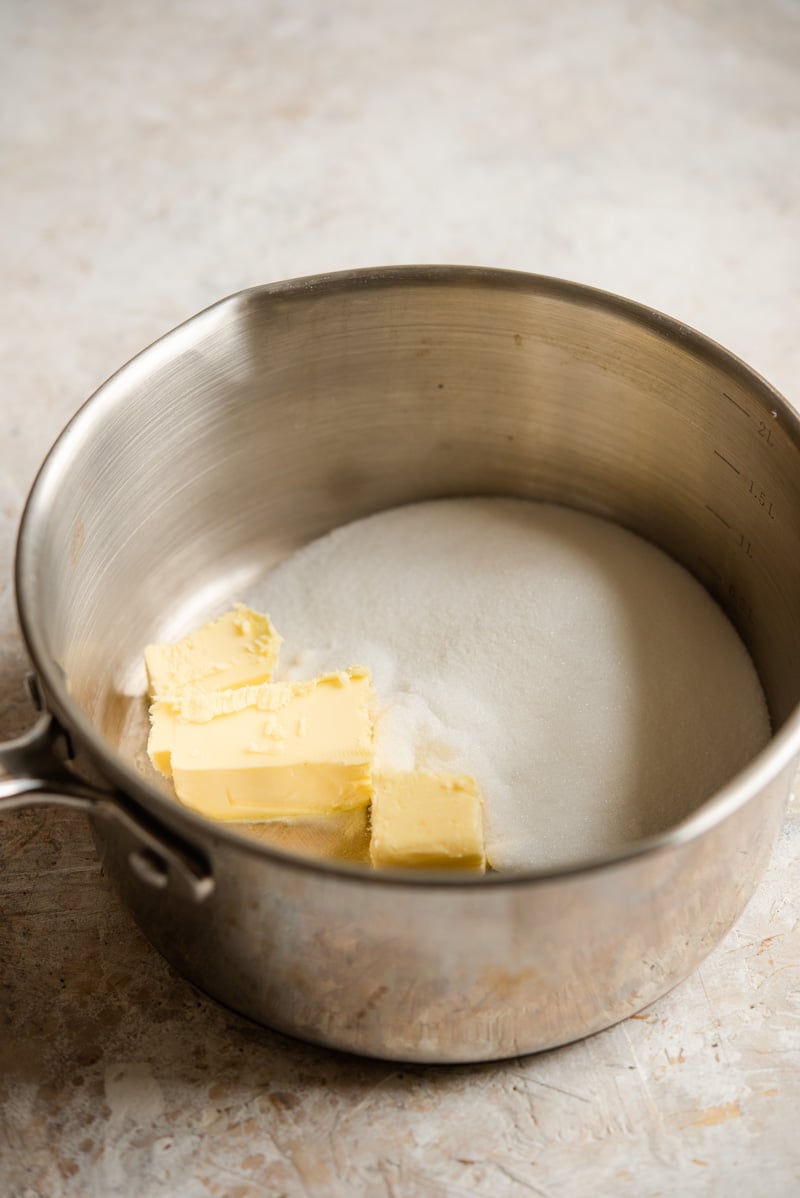 Once the mixture has come back together, add the cream. It'll viciously boil at this point (be careful).
Keep stirring and remove the caramel from the heat. You'll now have smooth and delicious caramel sauce which will thicken as it cools.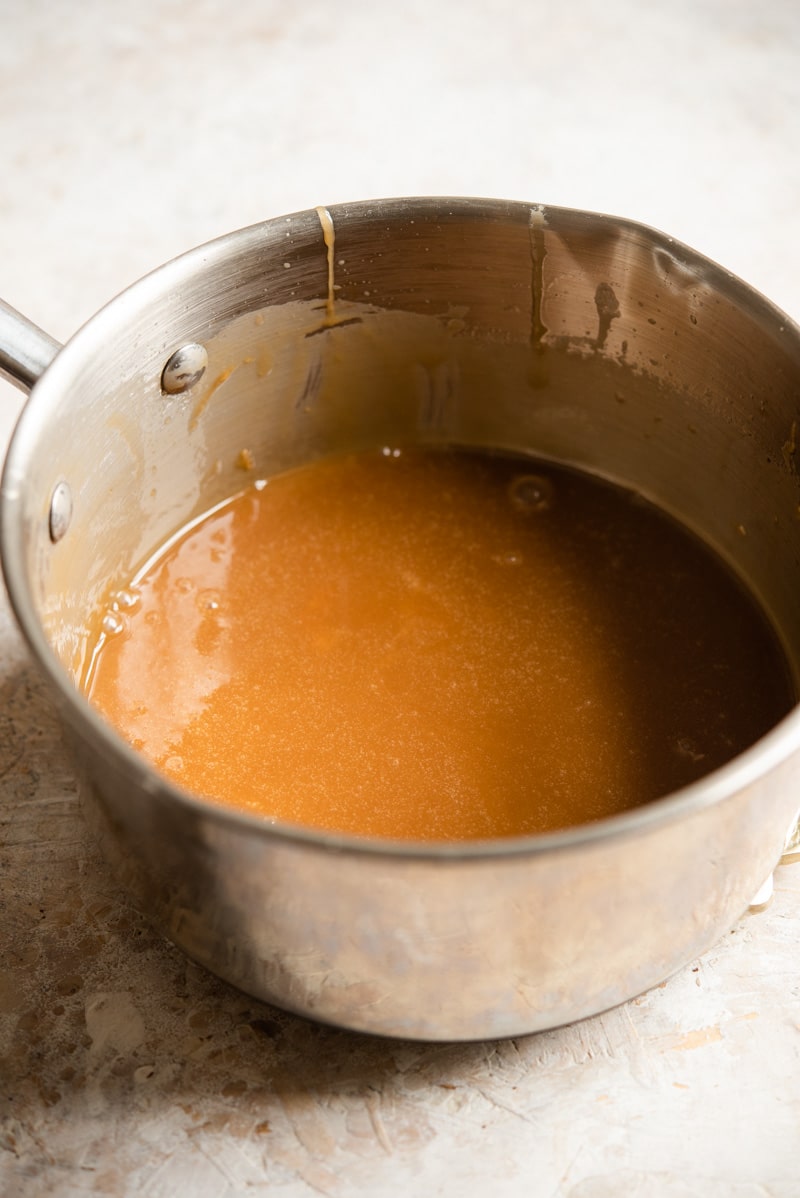 Making Macadamia Nut Brittle
This is an extra step but it's super easy and so worth it, it makes the cheesecake look so impressive and tastes incredible.
Simply melt sugar in a saucepan until golden brown add the macadamia nuts and stir to coat (be quick as it sets quickly).
Pour onto parchment paper to set then when cool break into pieces, easy!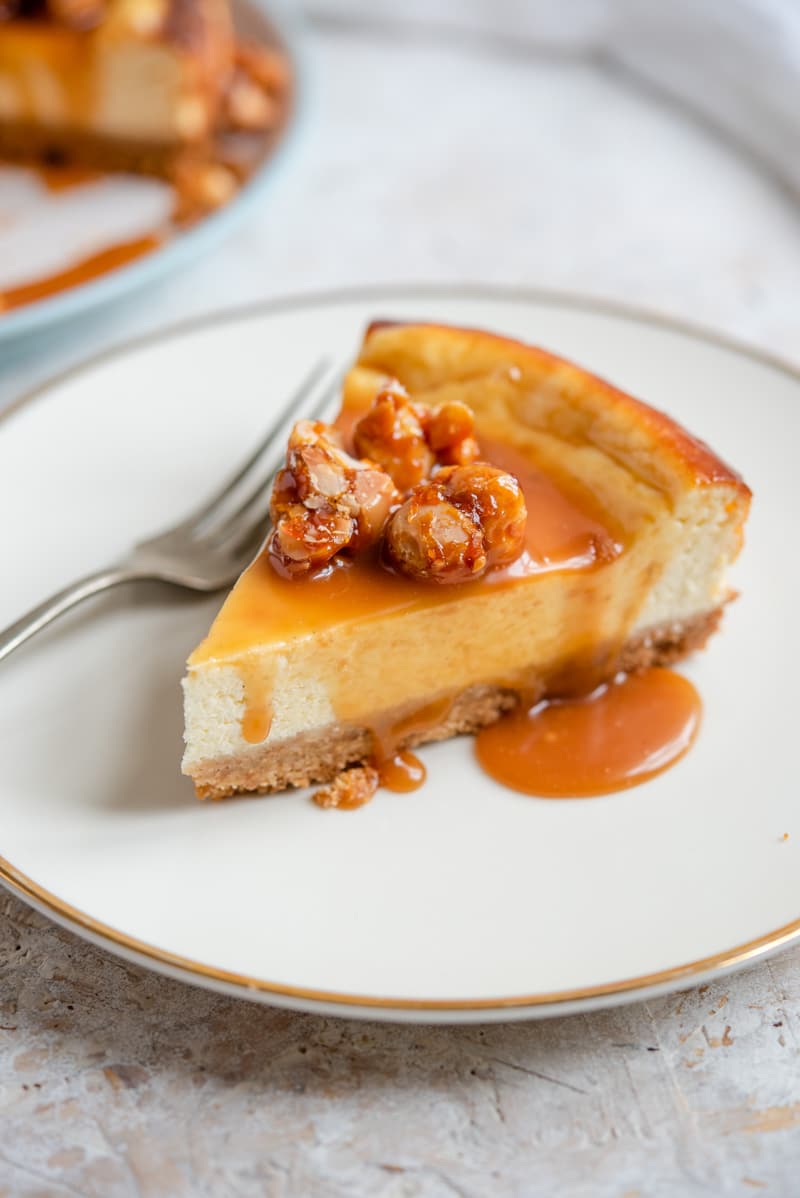 Assemble the Caramel Cheesecake
Remove the caramel cheesecake from the springform pan when ready to serve.
Pour over the caramel sauce then top with nut brittle then serve.
Top Tips for Making Caramel Cheesecake
Let the cheesecake cool completely before chilling in the fridge
Make sure to cover the cheesecake in plastic wrap when in the fridge but not when cooling
You can make the nut brittle days in advance if you like
Keep an eye on the caramel and don't leave it unattended as it can easily burn
Be careful when cooking with hot sugar (whatever you do, do not taste it when hot)
Leftovers can be stored in the fridge for 3-5 days
More Cheesecake Recipes You Might Like;
Adapted from "Ottolenghi the Cookbook" from the Ottolenghi restaurant in London.