I have big and exciting news!! I actually baked a cheesecake.  a delicious, decadent, amazing cheesecake.  I even made homemade caramel, graham cracker crust, and toasted macadamia nuts.  I feel empowered and ready to take on 2014!! after I eat more cheesecake… :)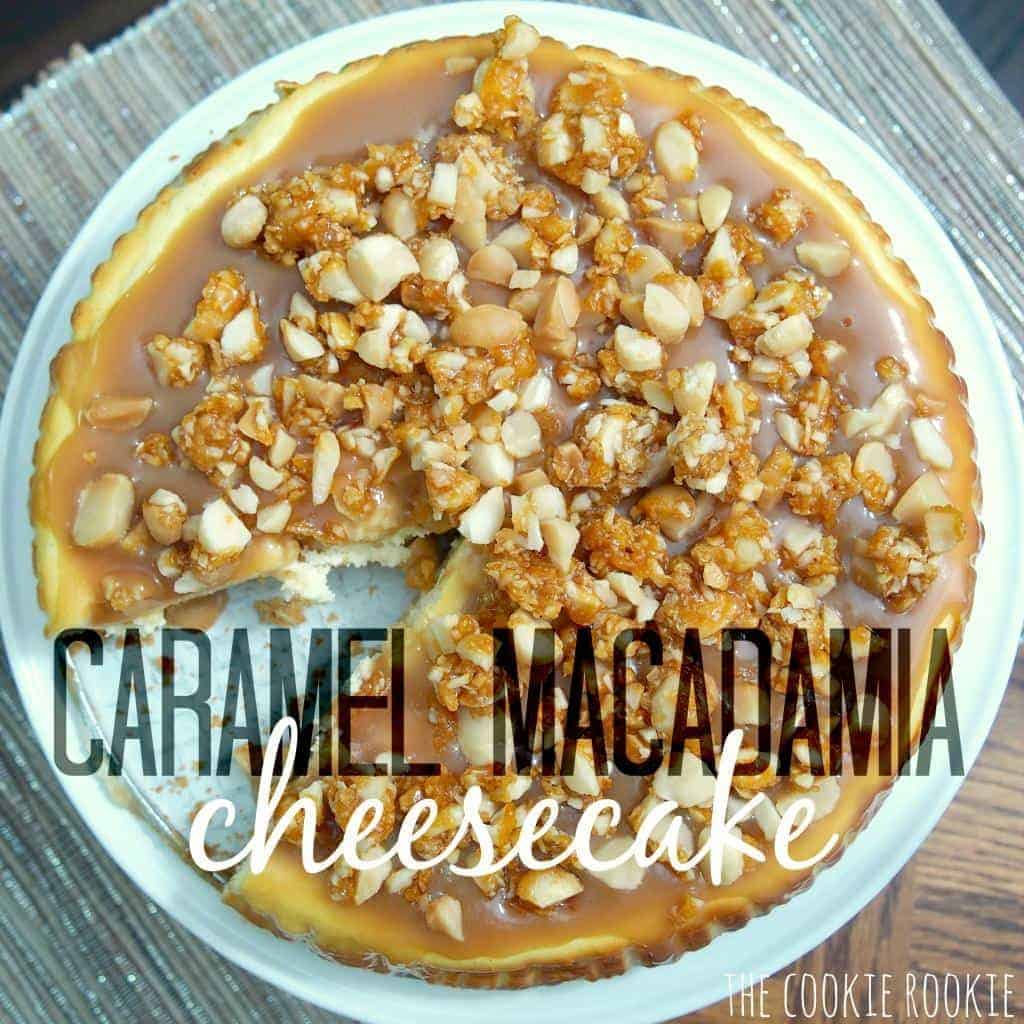 a couple years ago, my parents lived in London when my dad taught there for a semester.  they had the time of their lives and mom came back with tons of new recipes and favorite foods.  their absolute favorite restaurant while living there was called Ottolenghi.  they would walk by and see all of the beautiful desserts in the window.  it was okay to stop and eat some, because they were walking everywhere and burning tons of calories!! she came back with a gorgeous cookbook called "Ottolenghi the Cookbook", and this is her favorite recipe from the book.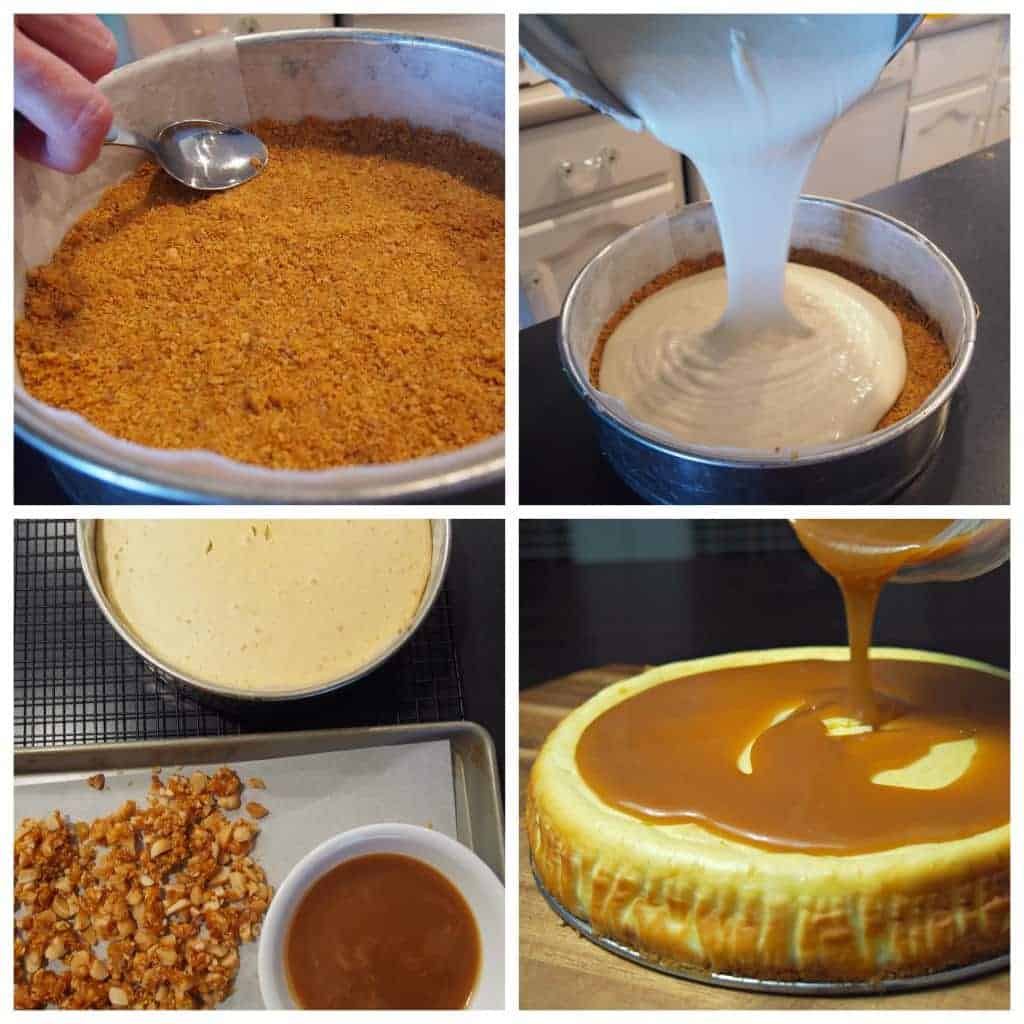 there are a lot of steps to this AMAZING delicacy, but they're all worth it.  and each step is easy on its own.  YOU CAN DO IT.  have faith.  if I can do it, you can do it.
true confession time:  we attempted to make this cheesecake while up in Kirksville for Christmas.  we made the caramel and the toasted macadamia's and even baked the cheesecake itself.  scout and harper were on hand to make sure everything smelled just right.  then…while transferring the cake from the tin to the counter…somehow it slid onto the floor.  DISASTER.  the cheesecake was crushed, as well as my heart! scout and harper thought santa hadn't forgotten them, afterall! we didn't have time to make another one, so I just brought the caramel and the macadamias back home to St. Louis to start over.  no harm, no foul. :)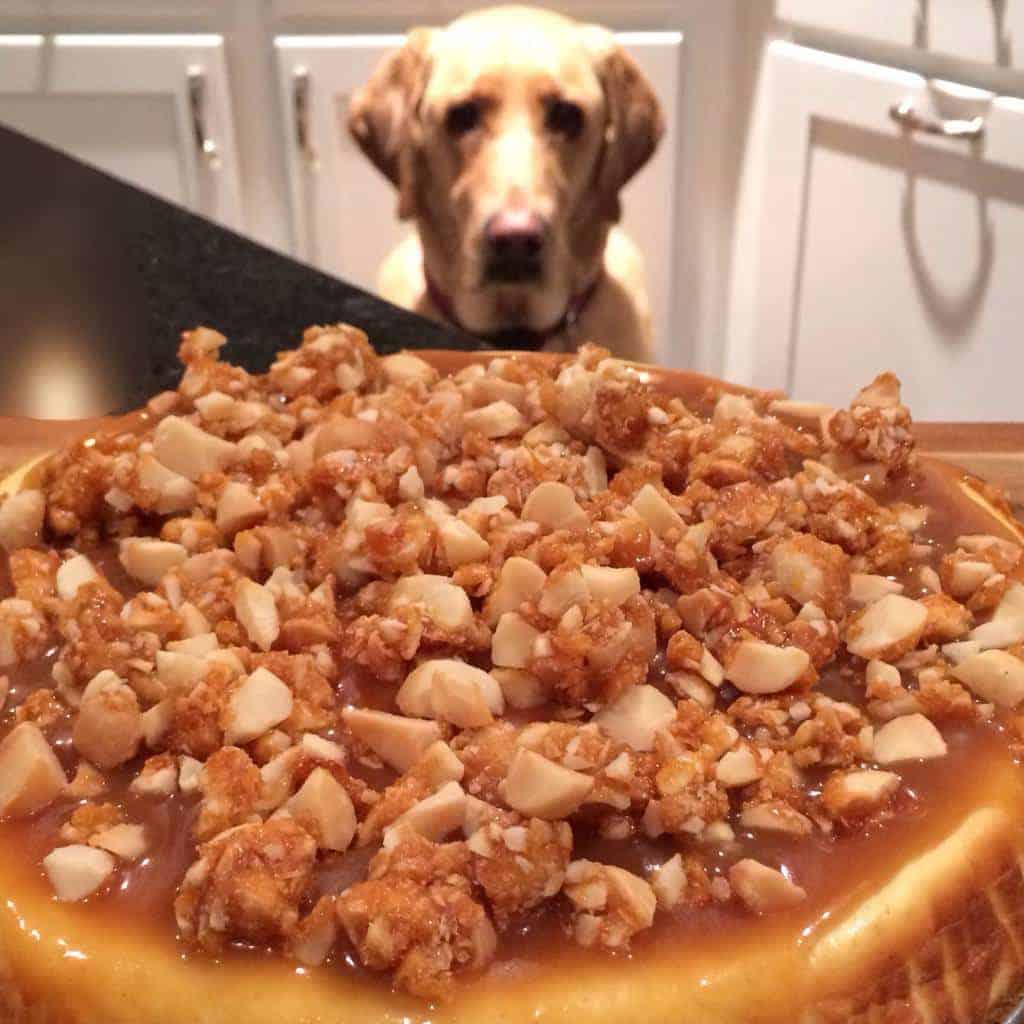 scout was really hoping for this one to drop on the floor as well.  she wasn't so lucky.
she may  not have gotten to actually sample this one, but she did agree to supervise the photoshoot.  shes my right hand girl, every time.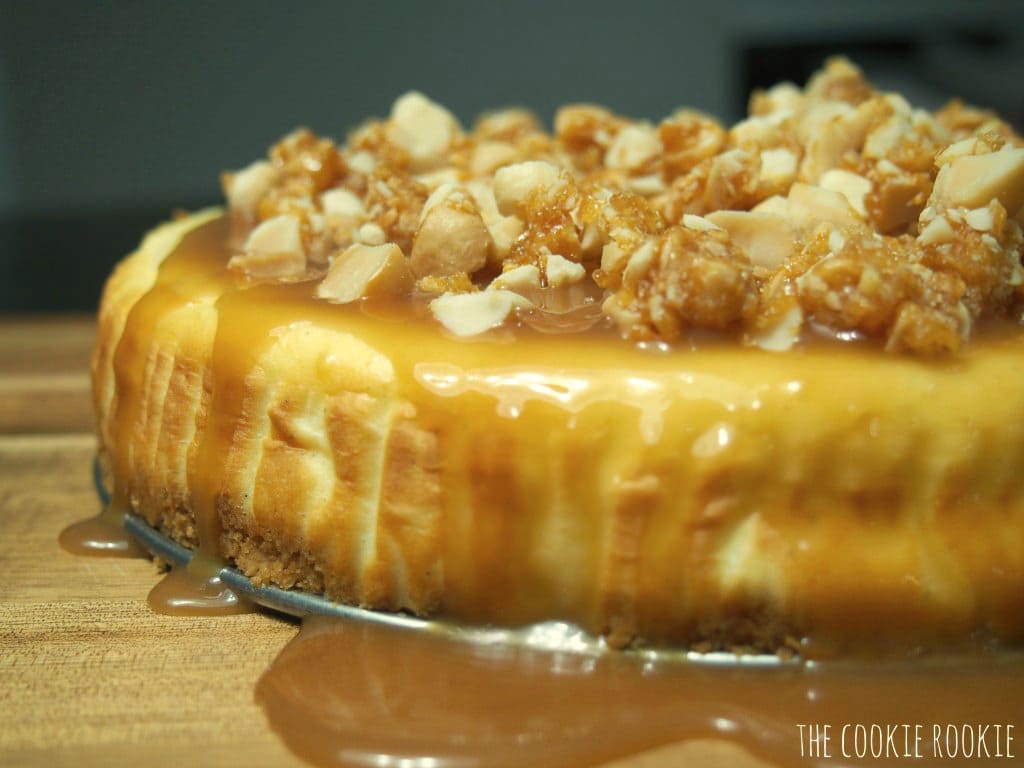 totally delicious, amazing, sinful, HOMEMADE cheesecake.  from the ground up.  I'm only a tiny bit proud!
I can't really believe how easy this was.  as with so many recipes I'm learning along the way, I just don't know why I was so scared to try before.  I wasted years of my life being too nervous that I'd fail to even try.  failing is part of the process, but most recipes are not as hard as they look.
sigh.  I'm in food love.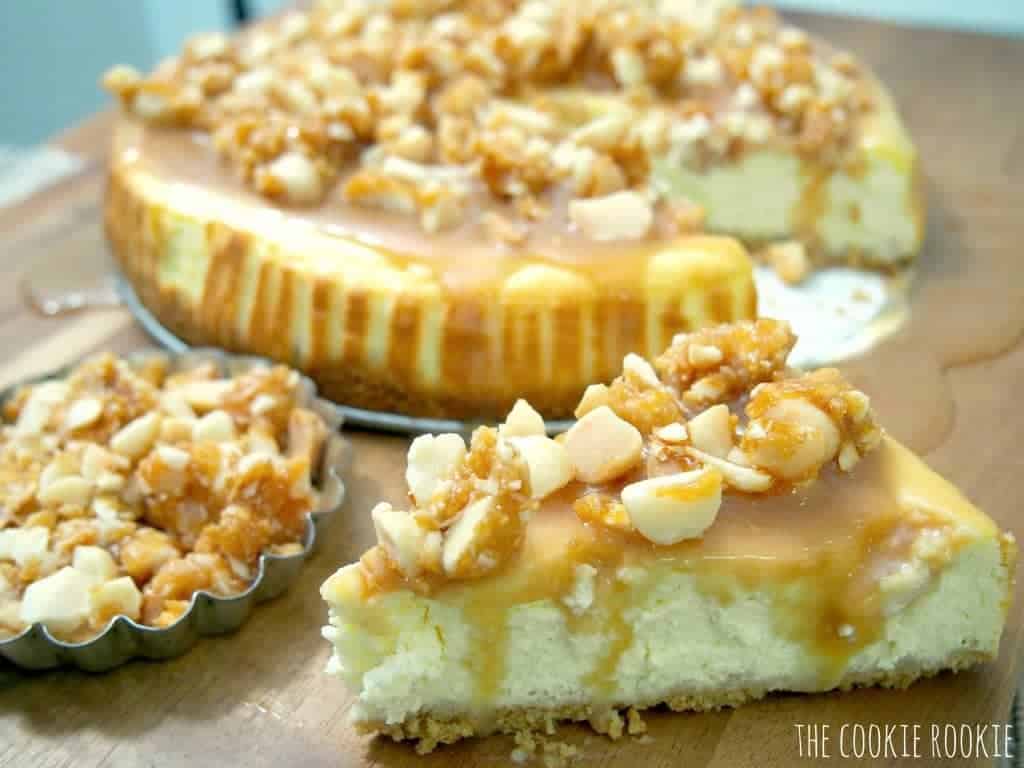 pat and our parents went in together to get me a new camera for Christmas.  Lissy (the amazing photographer from our wedding and my friend from high school) came over this week to give me some pointers.  I'm so excited to start taking better pictures and really learn the camera.  so much fun!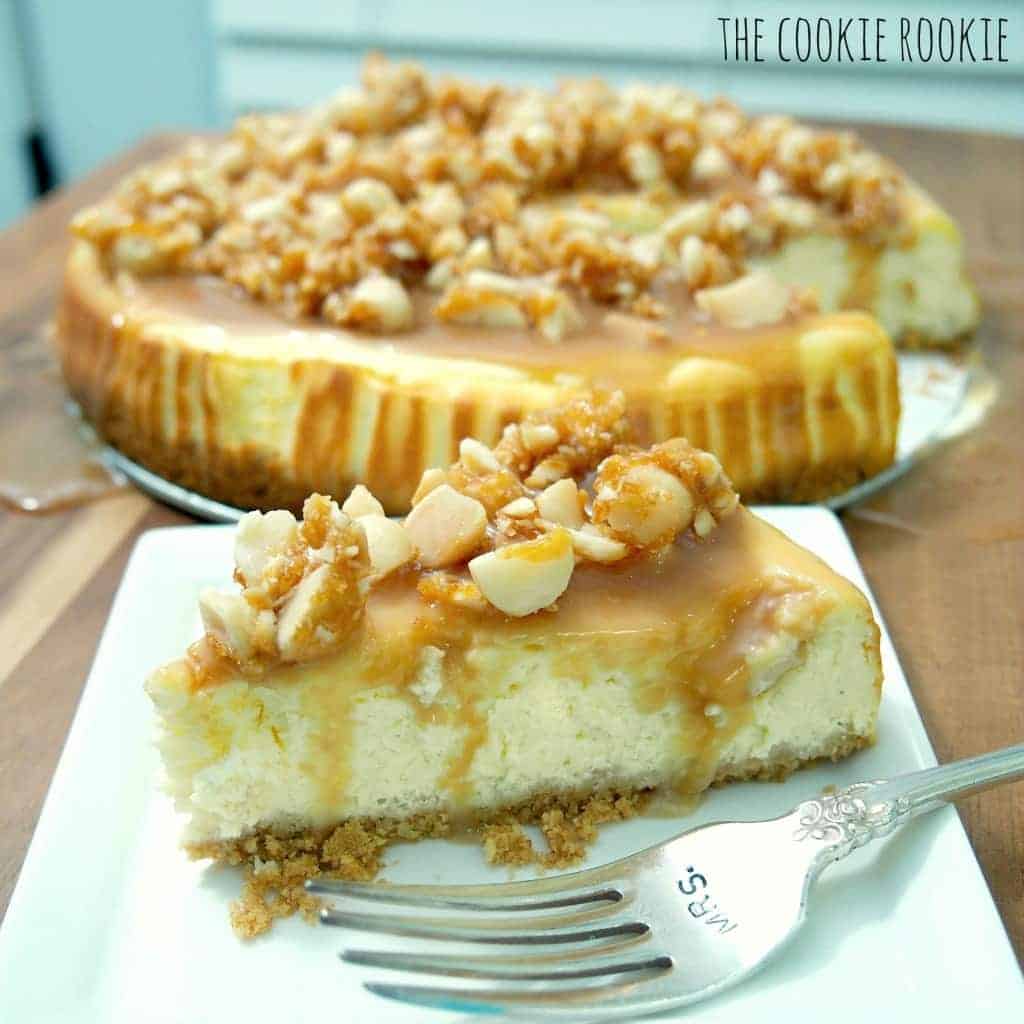 I hope you feel empowered like me to try new recipes.  deliciousness is right in our grasp!! 2014 is going to be a great year for food.  no weddings to try to lose weight for…so I'm ready to go! ;)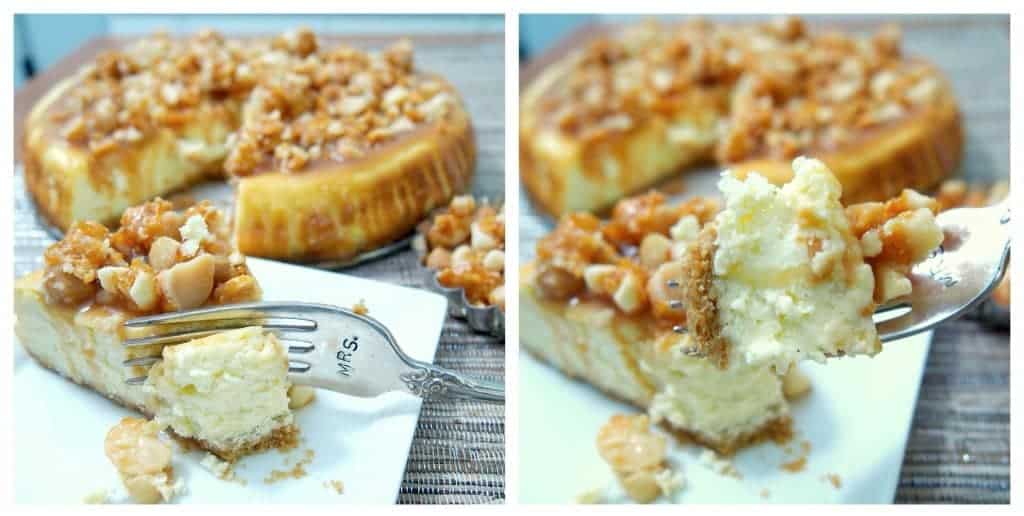 what recipes have you been scared to make but finally conquered?? I would love to hear about them.  thanks for stopping by!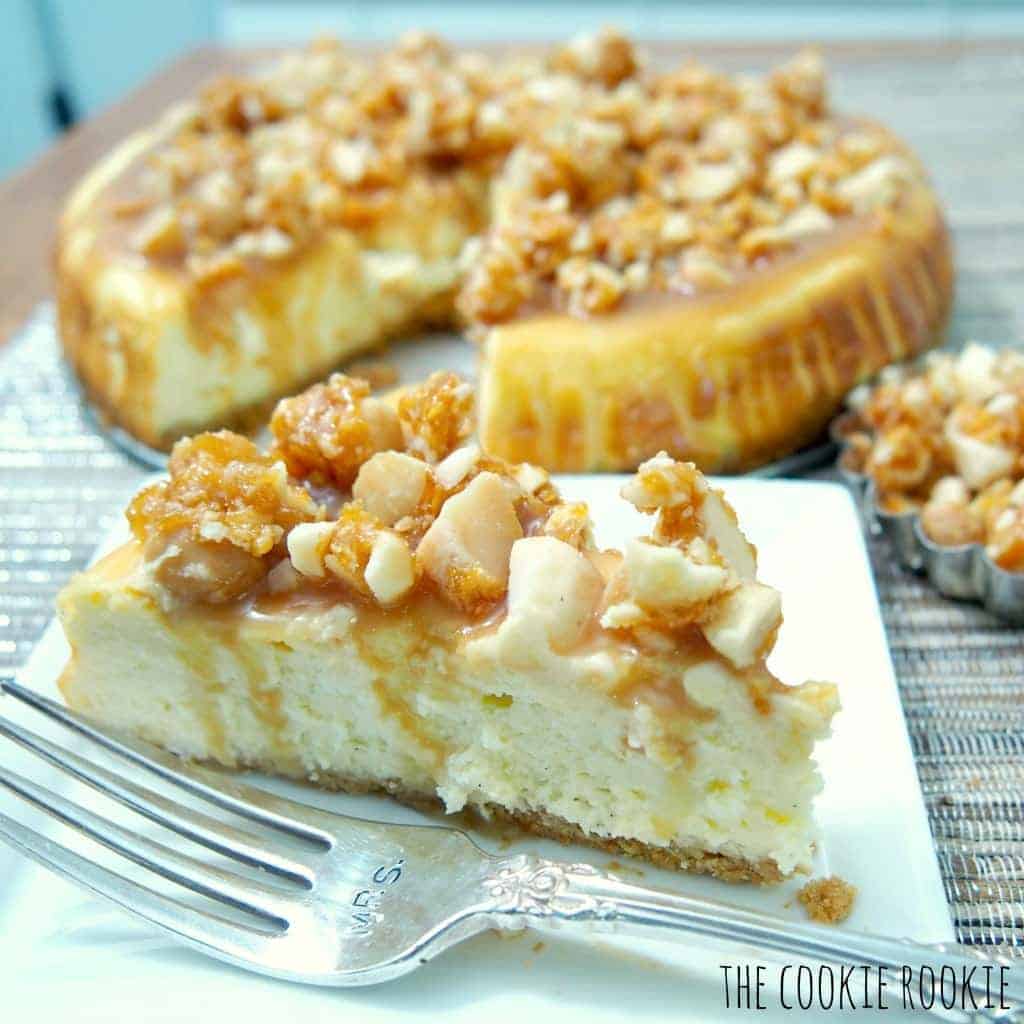 adapted from "Ottolenghi the Cookbook" from the Ottolenghi restaurant in London.
caramel macadamia cheesecake
this caramel macadamia cheesecake is AMAZING. and shockingly easy. this recipe is adapted from the "Ottolenghi the Cookbook" cookbook, from the restaurant Ottolenghi.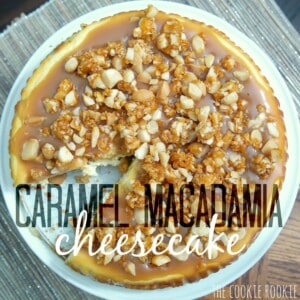 Ingredients
FOR CAKE:

21 1/4 ounces cream cheese, room temperature
1/2 c caster sugar (or sugar finely-grouned in food processor but not powdered)
1 t. vanilla extract of 1 1/4 teaspoon vanilla bean paste
4 eggs - lightly beaten
1/4 c sour cream

FOR CRUST:

1 sleeve graham crackers or equivalent
3 T unsalted butter, melted

FOR NUT TOPPING:

1 1/2 c macadamia nuts
1/4 c sugar

CARAMEL SAUCE:

4 T unsalted butter
2/3 c caster sugar (or sugar finely-ground in food processor but not powdered)
7 T whipping cream (heavy cream)
*you could also use store bought caramel.
Instructions
preheat oven to 325F. lightly grease a springform cake tin and line the base and sides with baking parchment.
to make the base: put the graham crackers through a food processor until crushed, or put in a plastic bag and crush with rolling pin or mallet. mix with the melted butter until a sandy consistency is formed. cover the base of the lined tin and flatten with the back of a spoon to make a level base. pack down the crust.
to make the cake batter: mix the sugar, cream cheese, and vanilla in a mixing bowl. whisk until smooth. with the mixer set on a medium setting, add the eggs one at a time. mix in sour cream and mix until smooth. pour the mixture over the graham cracker base. bake for 60-70 minutes until set. to check if its done, you can insert a fork/skewer in the center and it should come out clean. set aside to cool to room temperature, then you can remove from the tin. i left the cake on the base, but you don't have to. chill the cake for at least two hours in the fridge.
to make the nut topping: scatter the macadamia nuts on a baking sheet and roast in the oven at 325F for about 15 minutes, until golden. place the sugar in a large saucepan. heat the sugar gently until it turns into a caramel (i know, this is crazy. it turns into caramel). do not stir at any point. the sugar will dissolve into a golden caramel. mix in the nuts and gently coat them in the caramel using a wooden spoon. once covered, pour them on to the lined tray and leave to set. once they are cool, break them apart or chop if desired into smaller bits.
to make the caramel sauce: put the butter and sugar into a thick-bottomed saucepan and stir constantly over medium heat until it becomes a smooth, dark caramel. the butter and sugar will look as if they have split. keep stirring, they'll come back together (its the weirdest thing!!). once its the color you want, carefully add the cream and stir quickly. remove from the heat and allow to cool. (you could also just use storebought caramel sauce...but this is tastier!)
to finish the cake, pour on the caramel sauce into the center and then sprinkle the candied nuts over the top. it will keep in the fridge for 3-4 days.
enjoy!
7.8.1.2
2135
https://www.thecookierookie.com/cheesecake/