Red Velvet Dessert Lasagna is true love for red velvet lovers! Layers of cheesecake, chocolate pudding, and whipped cream are in this easy Valentine's Day dessert!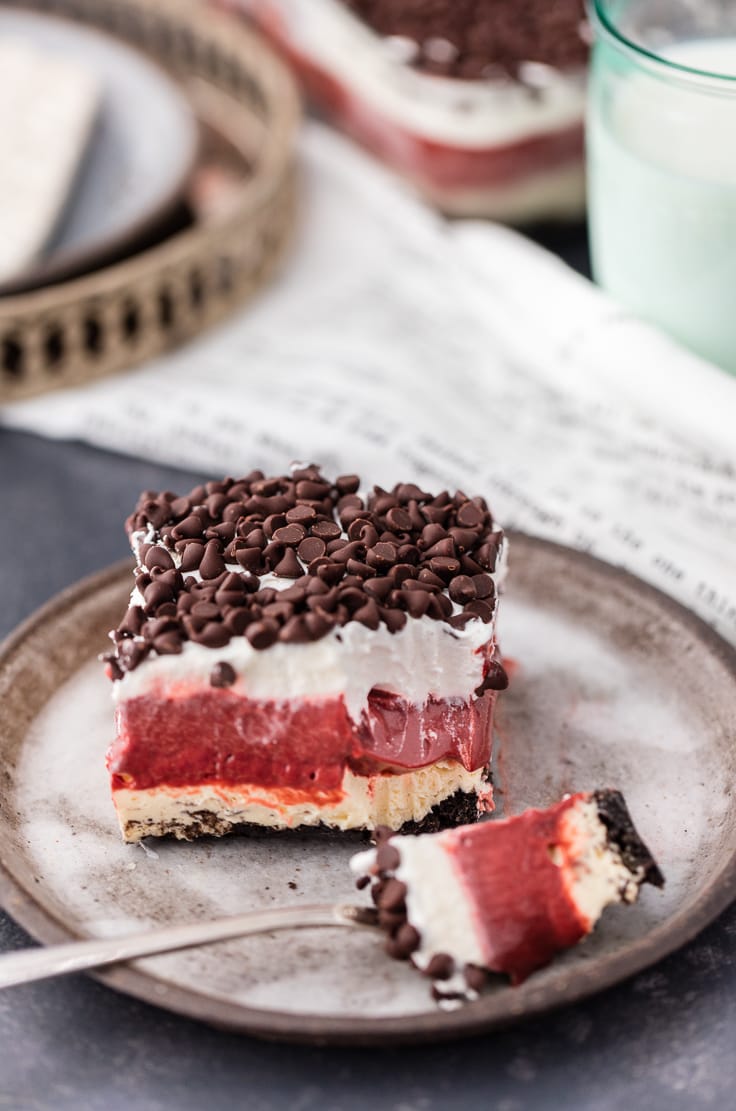 Valentine's Day is only 6 days away!! I'm far from a dessert blog, but I've been trying hard to brainstorm new desserts and sweets for you to make for your sweetie on VDay!
I have two more easy Valentine's Day dessert ideas for you after today, but this Red Velvet Dessert Lasagna is one of my favorites.
I've made cookies, brownies, tarts, and even oatmeal…but I have a special place in my heart for this layered dessert perfection. It has all the good things…chocolate, cheesecake, chocolate chips, Oreos, whipped cream. Is this heaven??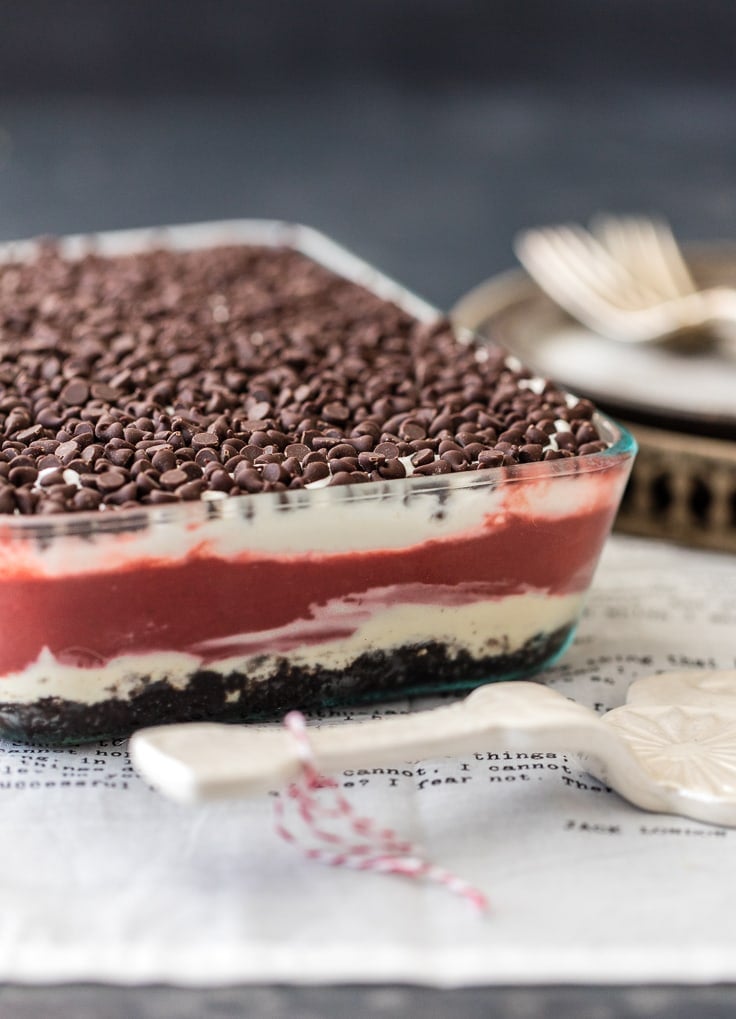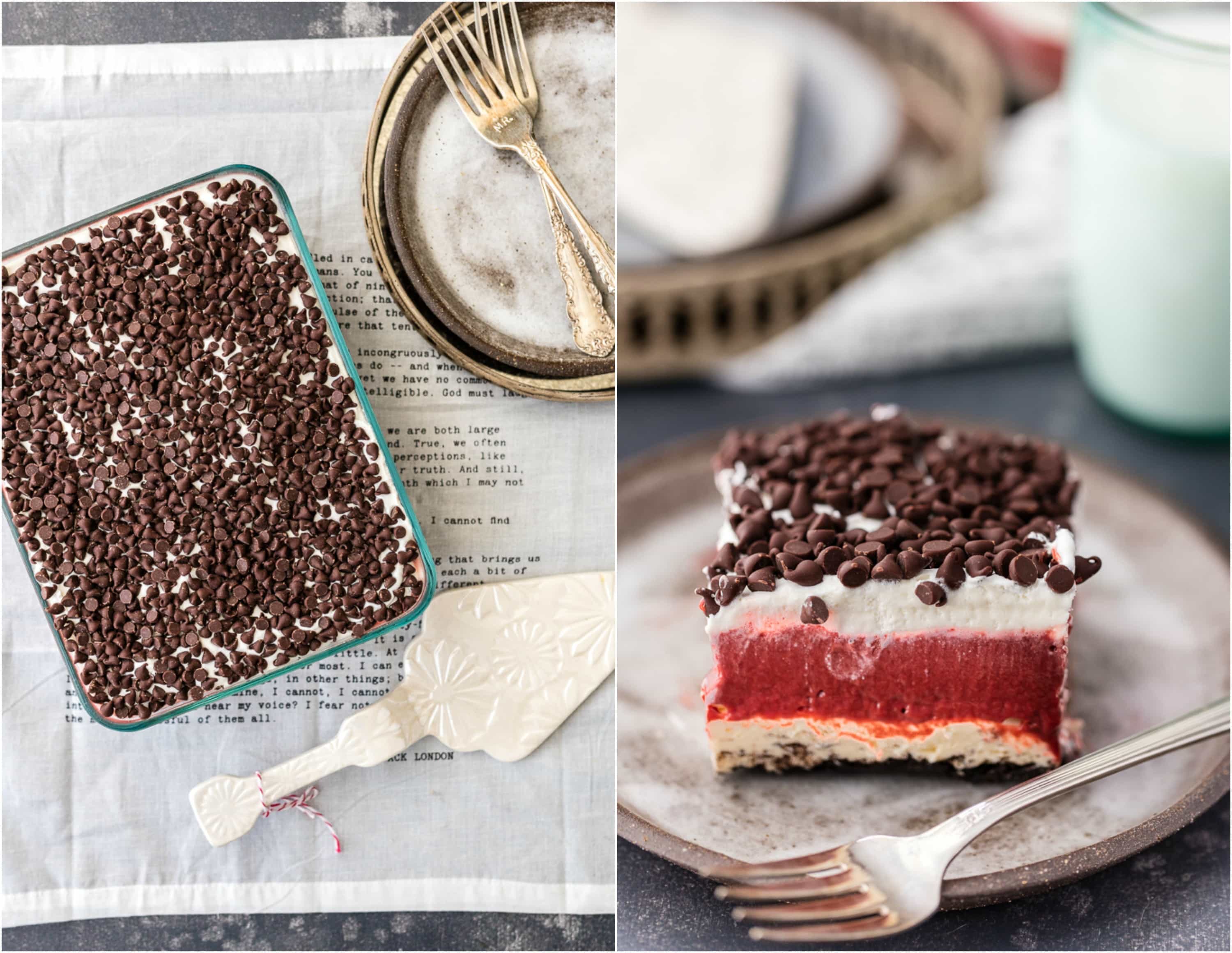 I adapted this recipe from one my mom used to make called The Next Best Thing to Robert Redford. I have always loved that name. So funny. Have you seen him in Butch Cassidy and the Sundance Kid? I can see why people named a dessert after him. I made a few changes to make it "red velvet" and this Red Velvet Dessert Lasagna was born. I don't know if it's quite as great as Robert Redford, but it's at least the second best thing.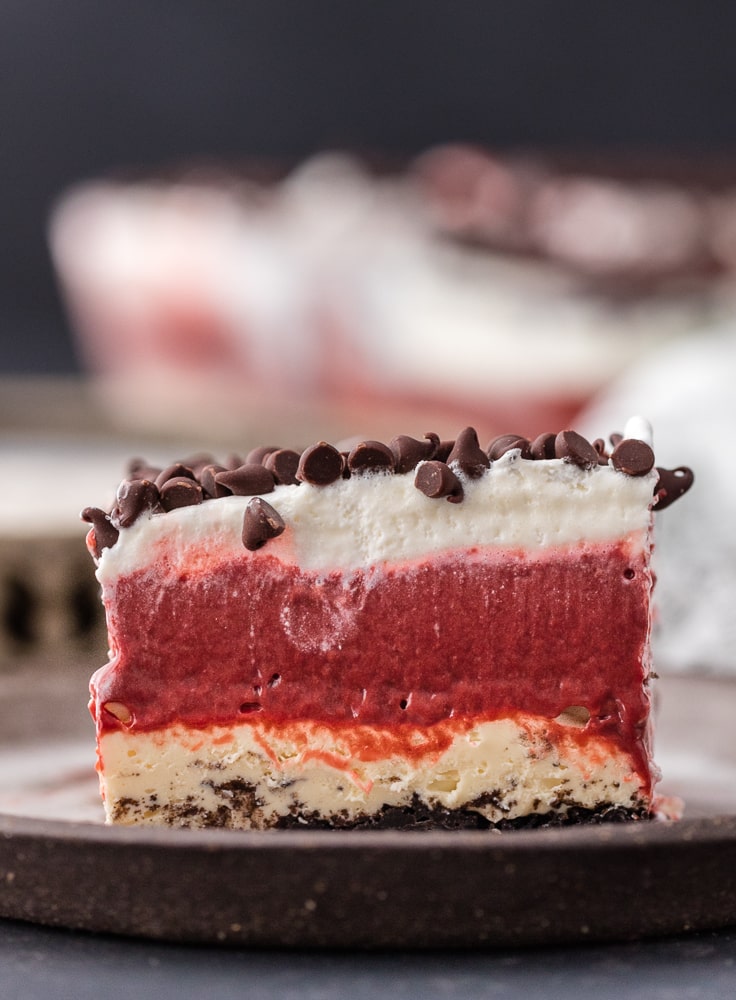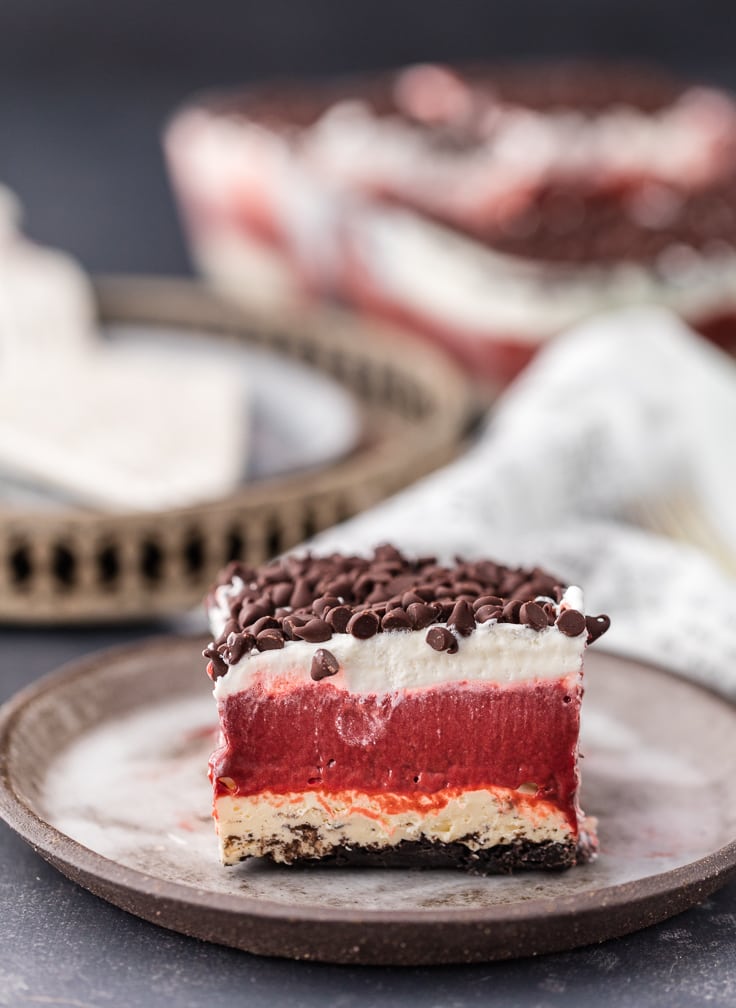 Oreos, cheesecake, chocolate, whipped cream, chocolate chips, OH MY! All the best things in life, in an easy dessert recipe, perfect for showing your love on Valentines Day. YUM.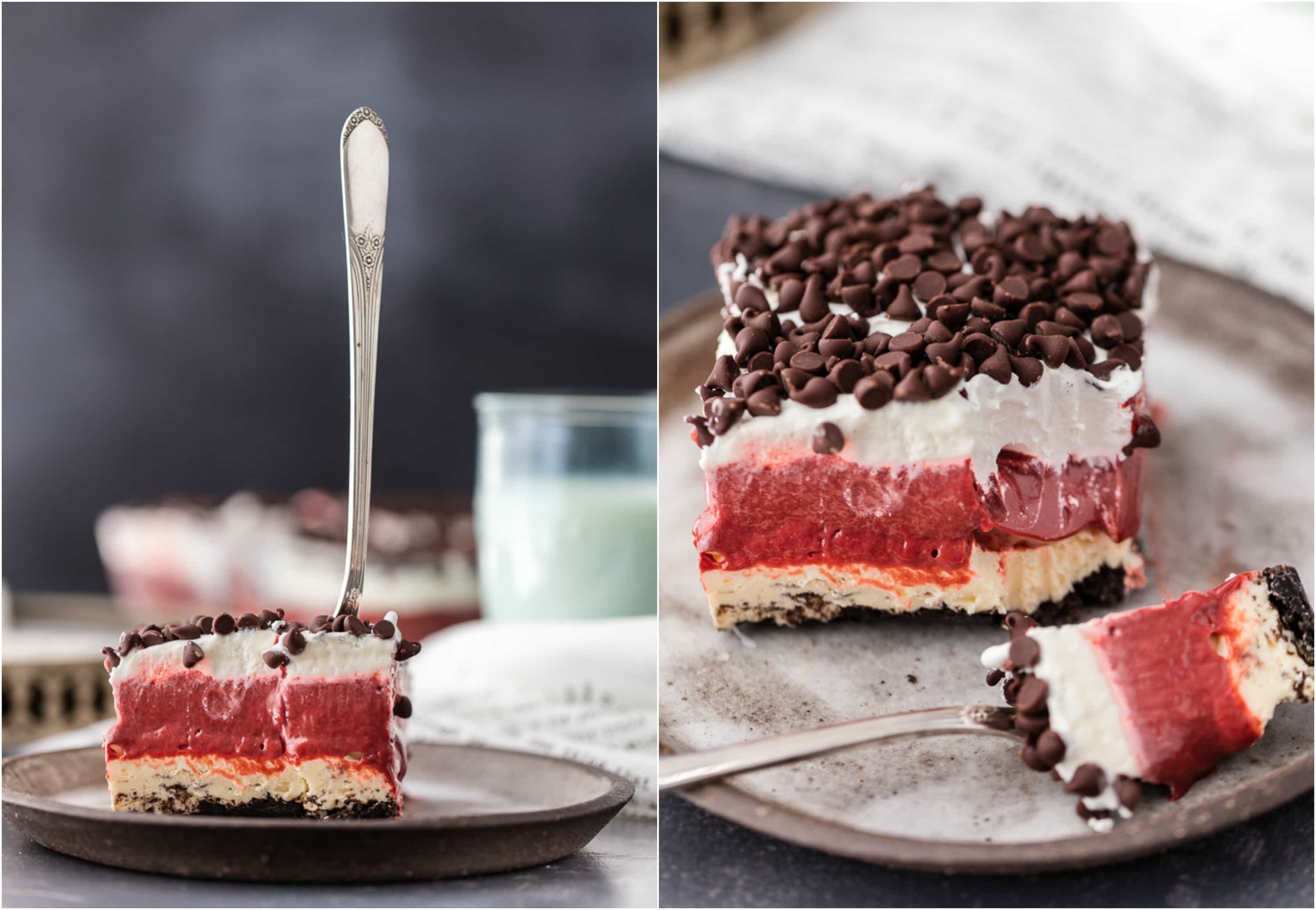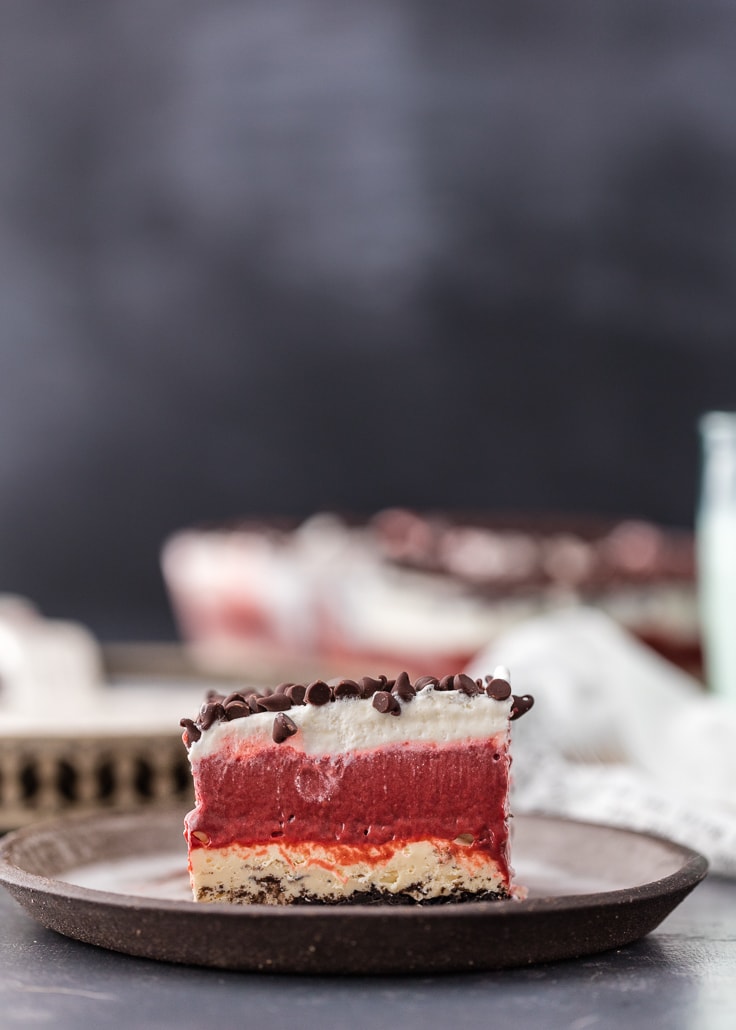 Enjoy this decadent red velvet dessert! Happy VDay, loves!