MINI NUTELLA CHEESECAKES are the perfect EASY DESSERT RECIPE perfect for any occasion. So creamy, delicious, and addicting. Good luck eating only one!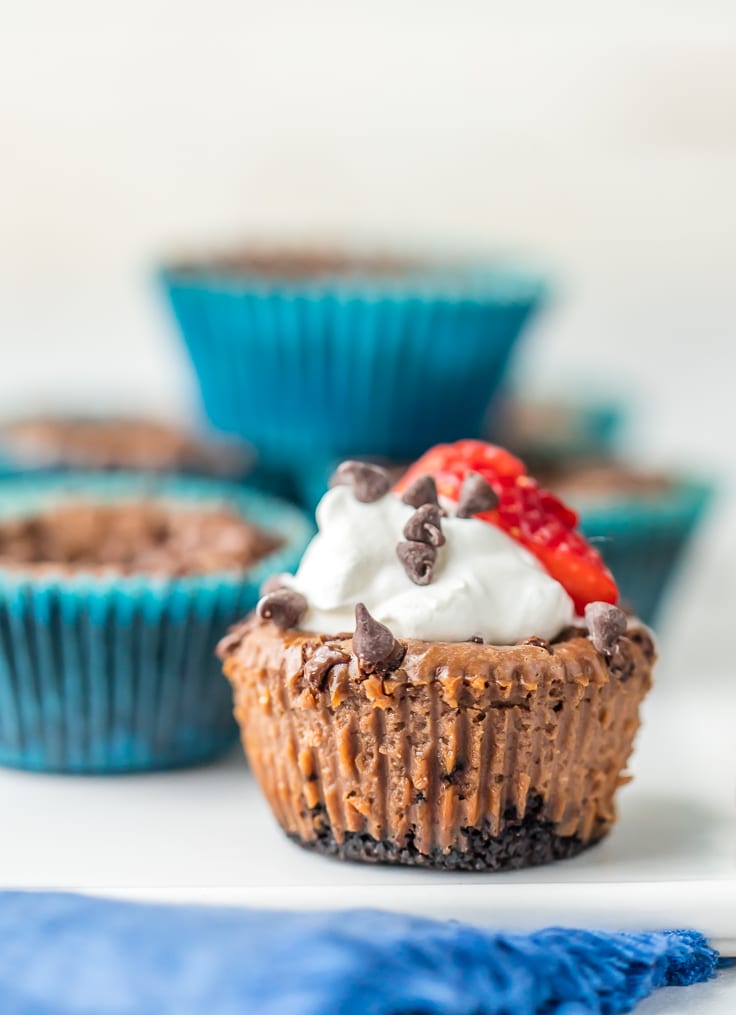 Cheesecake; one of the best desserts on the planet. Nutella; the perfect flavor combination of chocolate and hazelnut. Blend the two delicious entities and you have something truly special, MINI NUTELLA CHEESECAKES! These incredibly easy, pop-able, sweet treats are demanded at almost every party I attend, and for good reason. They're fool-proof, smooth, creamy, and just perfect for celebrating; any day of the year!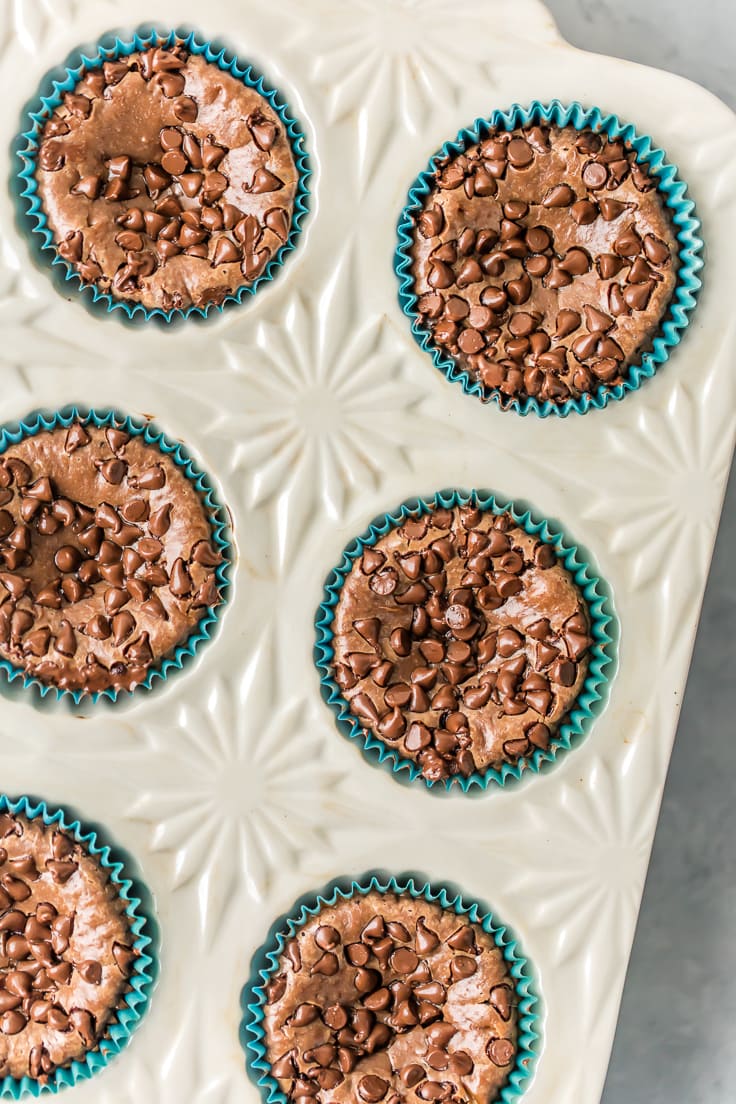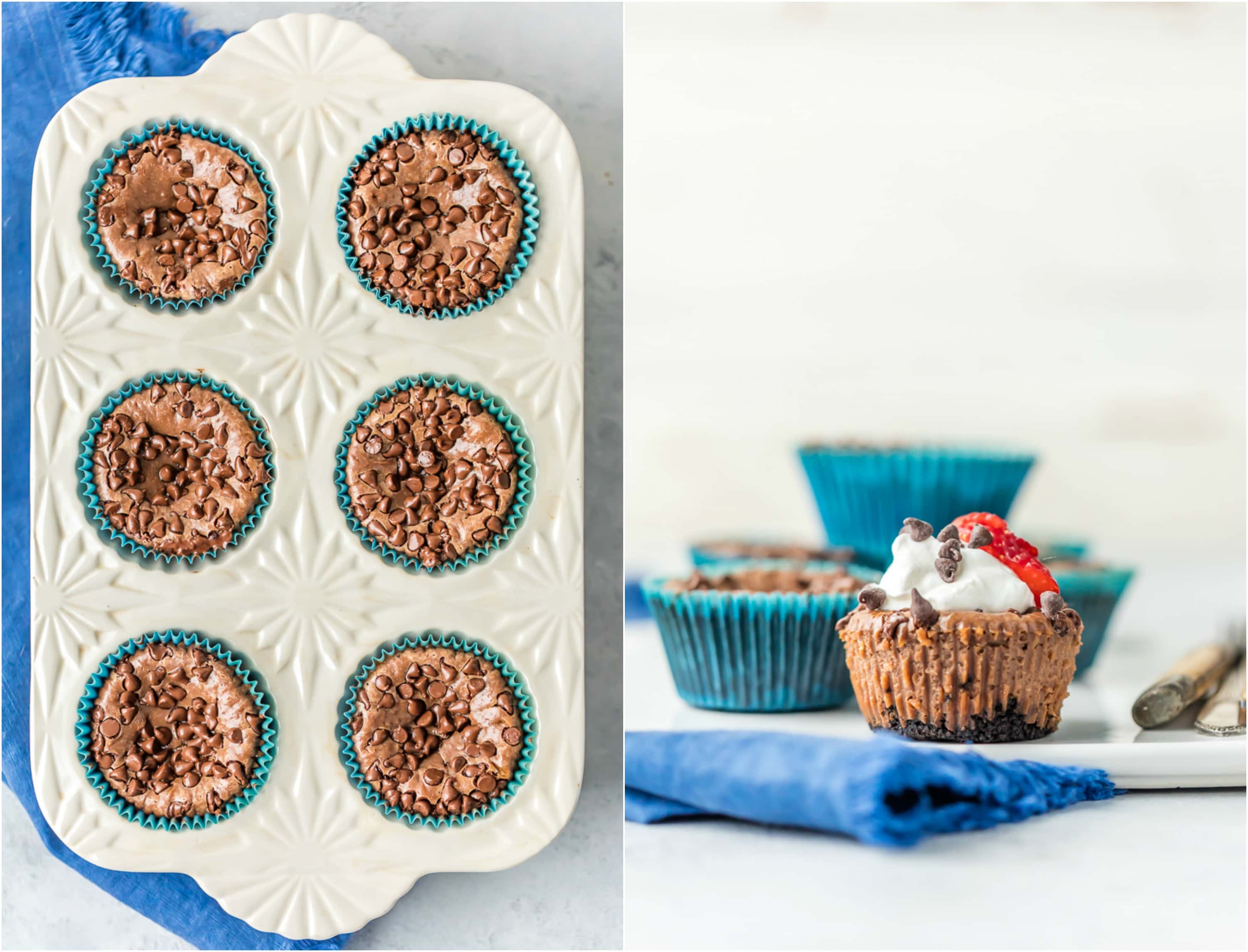 A Mini Nutella Cheesecake can cure any bad day, make any party just that much better, and is even perfect for quiet nights at home. They can be eaten warm or cold, in two bites or savored…the perfect dessert! I love the simplicity, flavors, and how cute they are. I have been working on upping my baking game, easing my way into the dessert world with recipes like my Texas Sheet Cake Skillet and Salted Caramel Soft Batch Cookies. Baby steps. For some reason, baking a cheesecake still seems intimidating, but it really shouldn't. With the right instructions, anything is possible. These Mini Nutella Cheesecakes are completely fool-proof; if I can do it you can do it! They come out perfect every time. A truly great recipe to keep in your kitchen for potlucks, class parties, and more!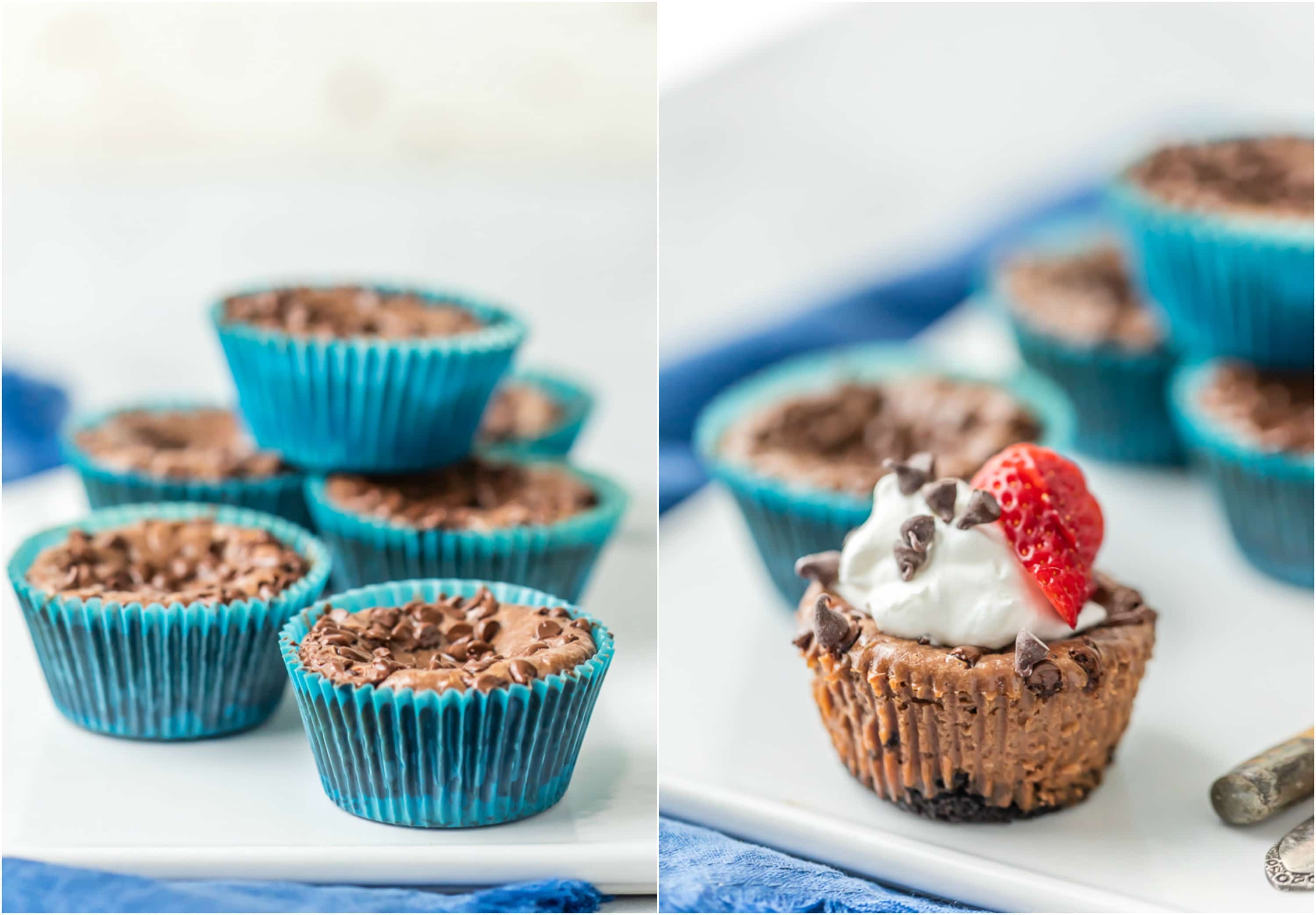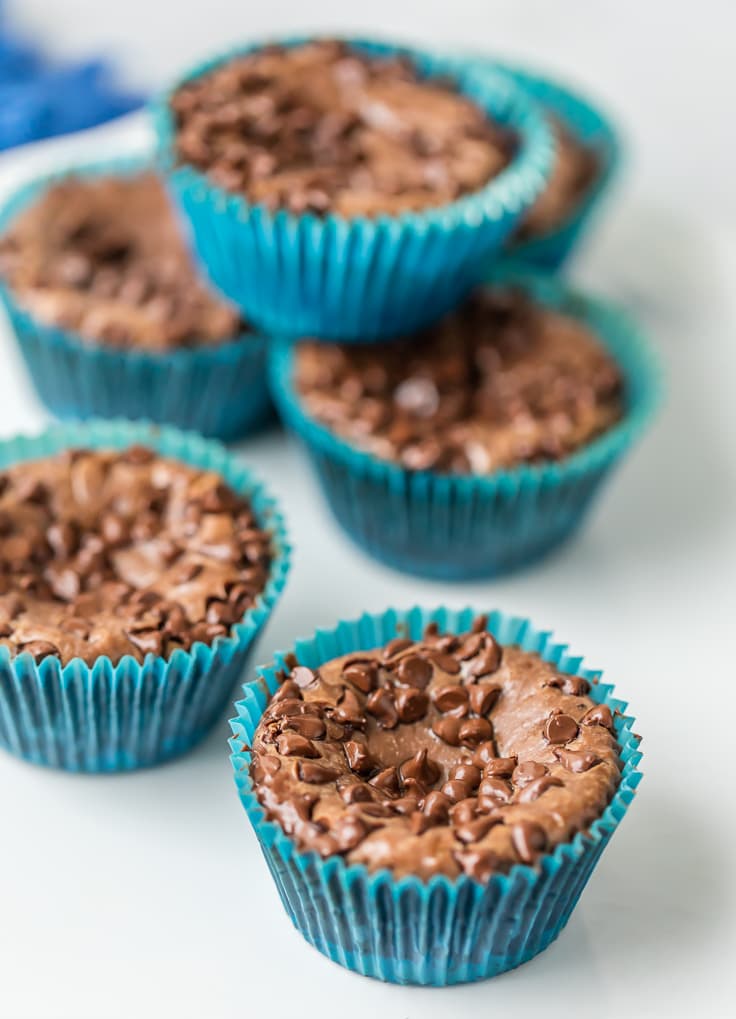 I love to top the mini cheesecakes with fresh whipped cream, mini chocolate chips, and strawberries. These single serving desserts may be small, but they're a mighty little sweet treat, just waiting to be devoured. They have all of the flavor, with none of the stress! My kind of recipe for sure.
I hope you enjoy these mini Nutella cheesecakes as much as we do! Every day deserves at least a little something sweet.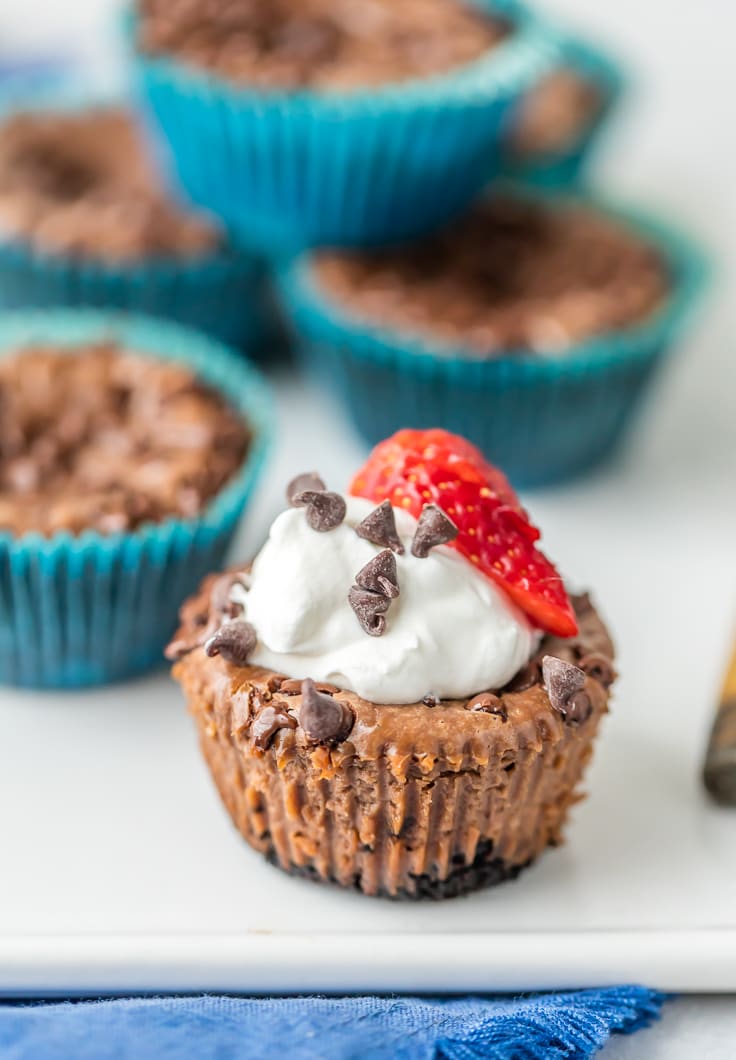 Enjoy!