Ditch the store bought chocolate frosting and whip up a batch of this easy and delicious Chocolate Buttercream Icing! Perfect for a fluffy crowning on cakes and cupcakes.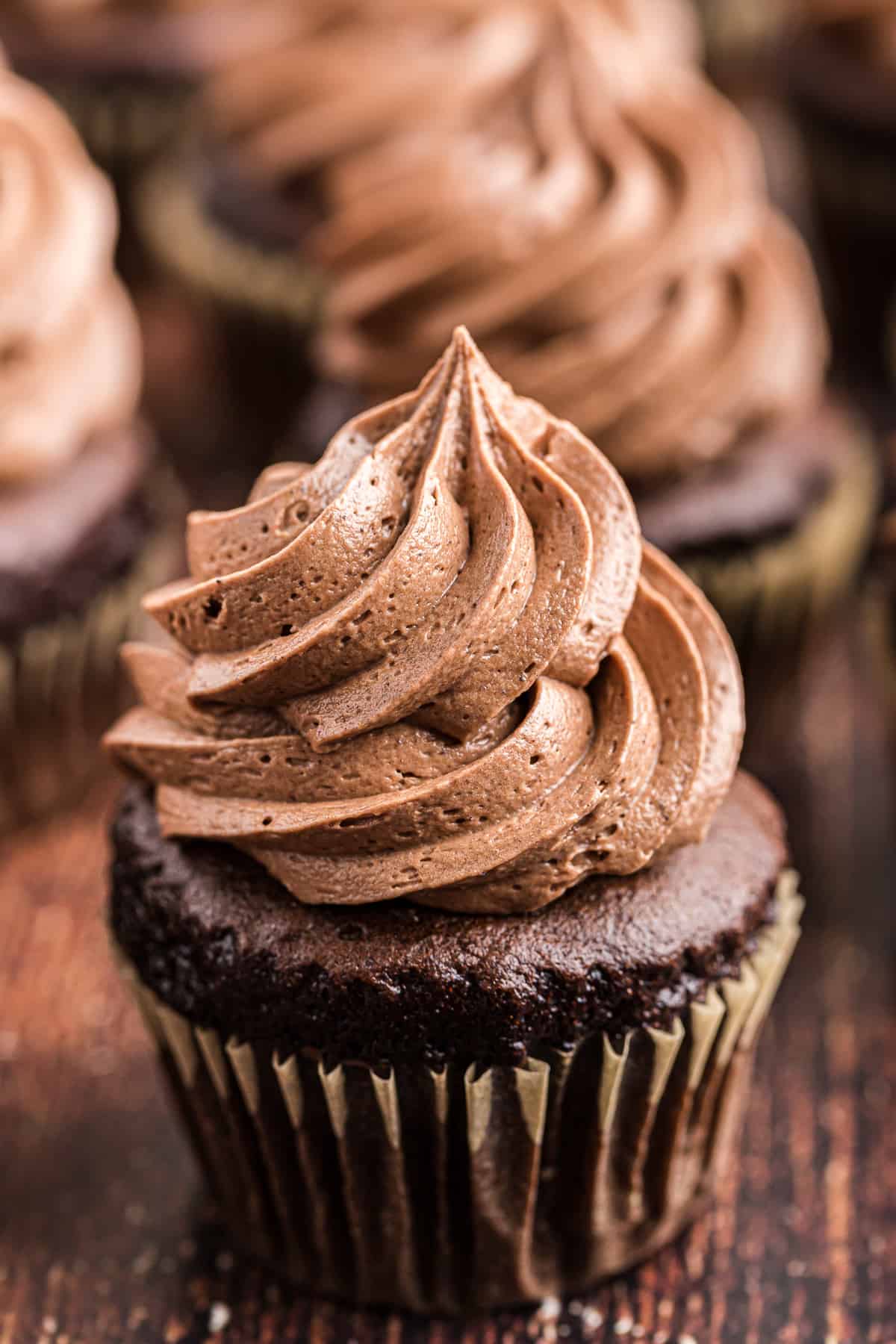 Chocolate Buttercream Frosting Recipe
This light and fluffy Chocolate Buttercream Icing the perfect way to top cakes! So easy and so delicious, it's a chocolate frosting recipe that'll blow your mind, perfect for piping on your favorite desserts.
Why you'll love this Chocolate Buttercream Frosting
An easy homemade frosting. Made in just 5 mins with 5 ingredients, simple and easy!
Better than store bought. So easy and delicious, you won't go back to packaged icing.
A fluffy buttercream frosting. Light, fluffy and with the perfect level of creamy sweetness.
How to make this Chocolate Buttercream Icing
You can jump to the recipe card for full ingredients & instructions!
Cream the butter: In a large bowl, use your hand mixer to cream butter until smooth, about one minute. Then add the vanilla extract.
Add the dry ingredients: Sift in the dry ingredients. Then slowly add the milk.
Mix: Mix on low for about a minute to achieve a light and airy icing.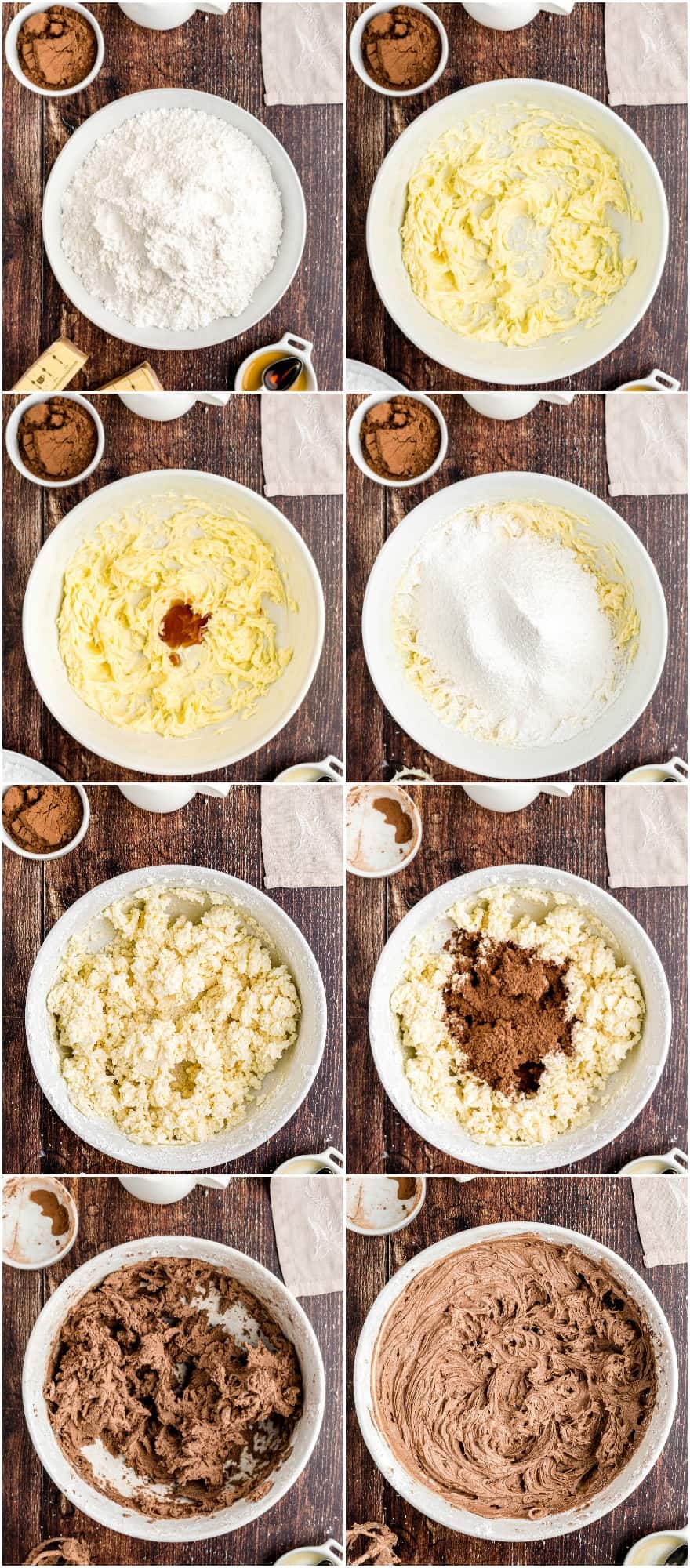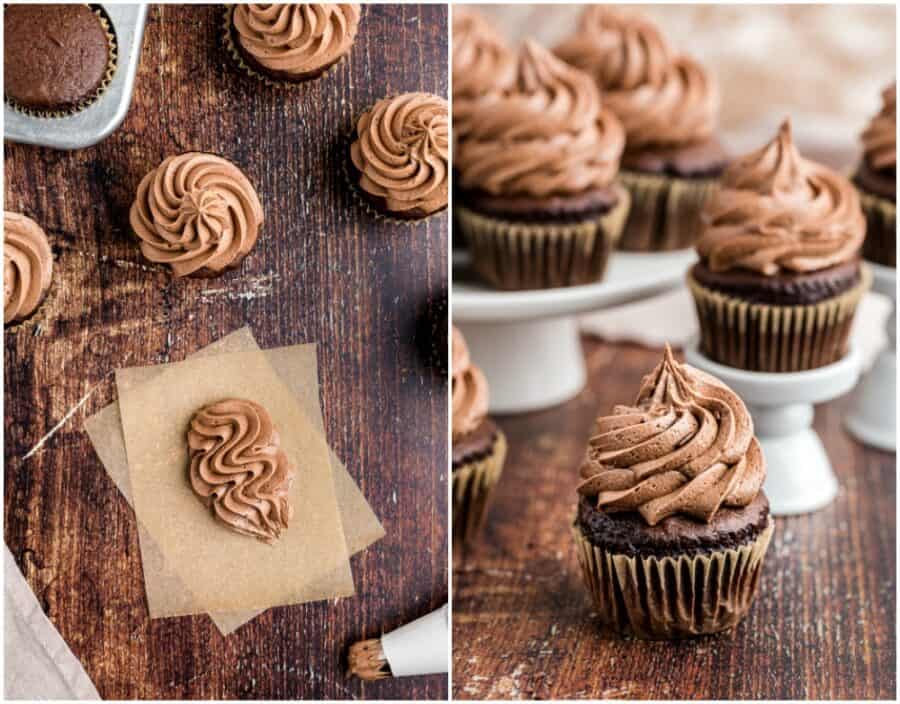 How do I stop my Buttercream Frosting from being lumpy?
To ensure a lovely and smooth chocolate buttercream icing, measure then sift your confectioner's sugar and cocoa powder to prevent lumps and achieve a smooth, grit free icing.
How do I store Buttercream Frosting?
This buttercream icing does not have to be stored in a fridge right away. But it should be stored in an airtight container in a cool dry area. It can be stored in the fridge for up to a week and in the freezer for two months.
What's the best cupcakes for this Buttercream Icing?
This icing is especially delicious on yellow and chocolate cakes, it adds a rich and creamy topping to so many baked treats! These pictures are of Devil's Food Cupcakes.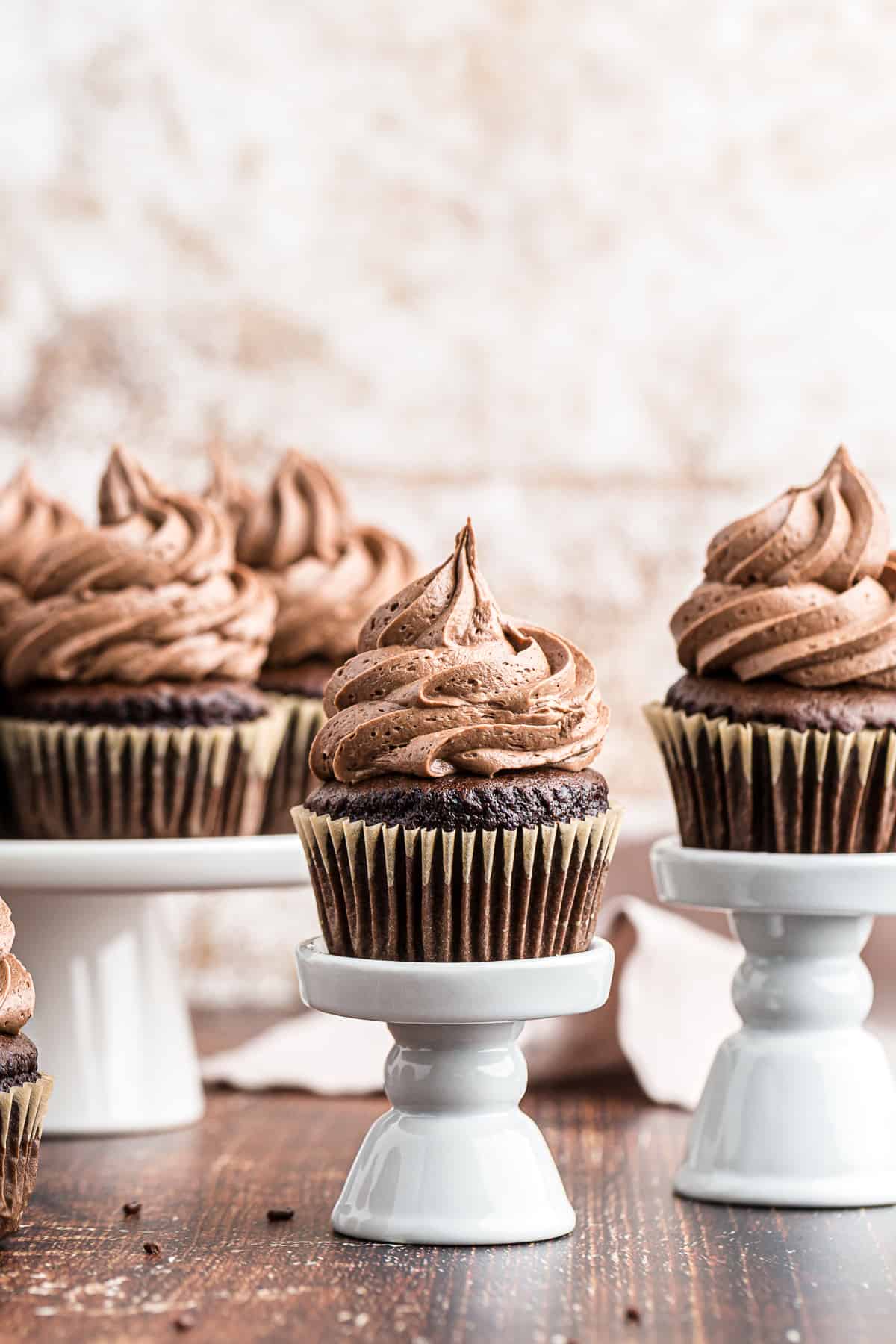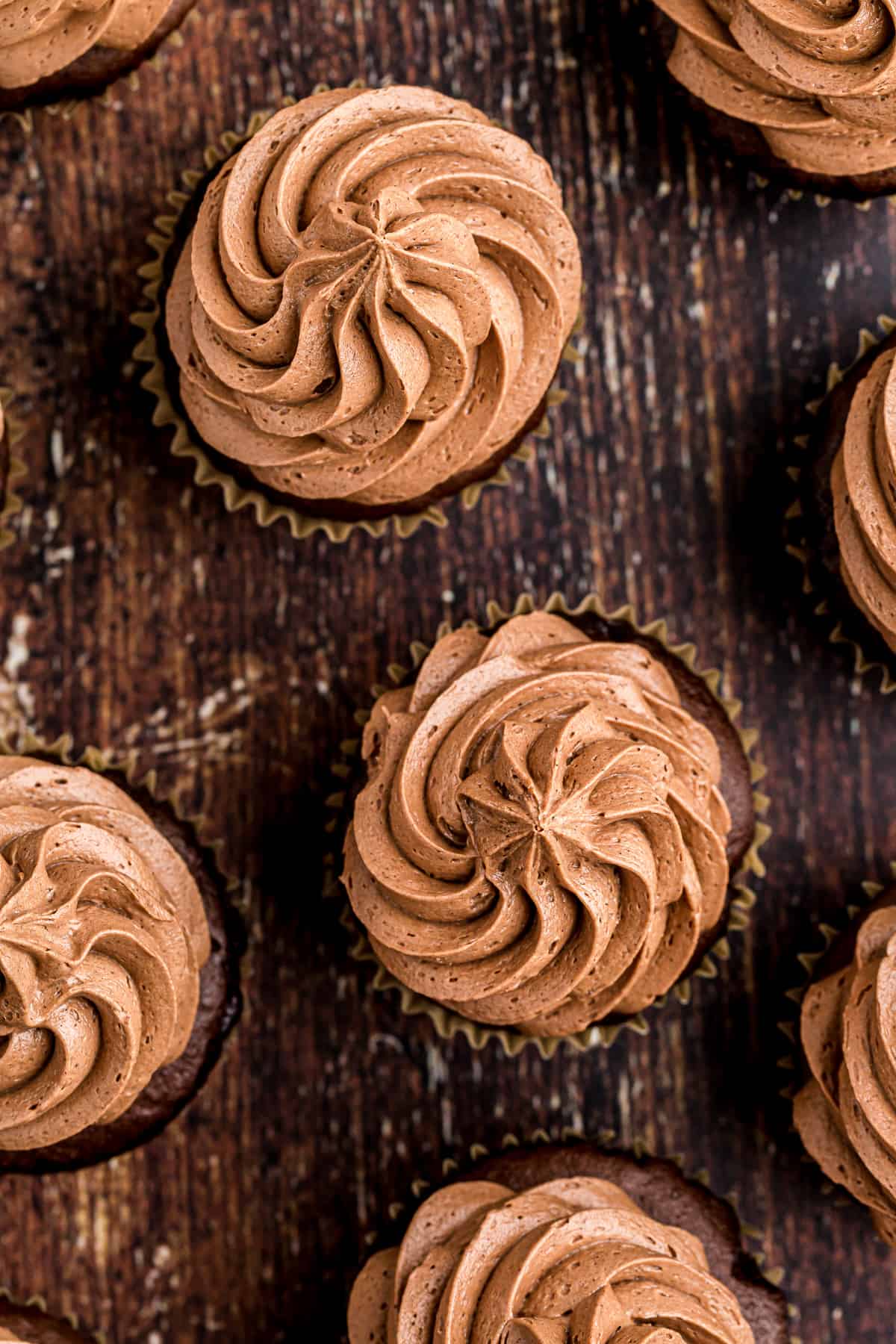 Can I add this frosting to warm cakes?
Allow your cakes or cupcakes to fully cool down before adding the Chocolate Buttercream Icing. This is because the recipe contains butter which will melt at higher temperatures.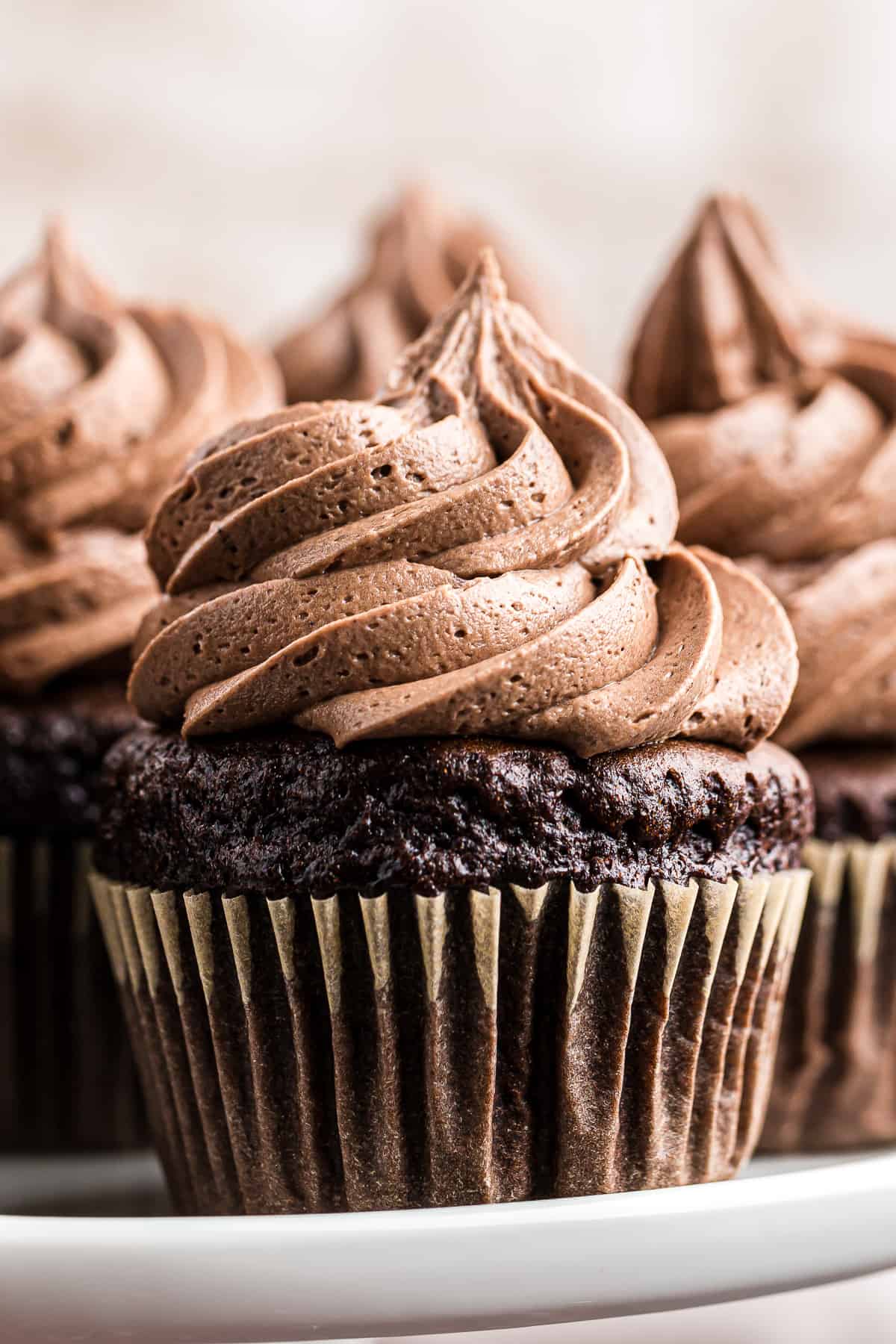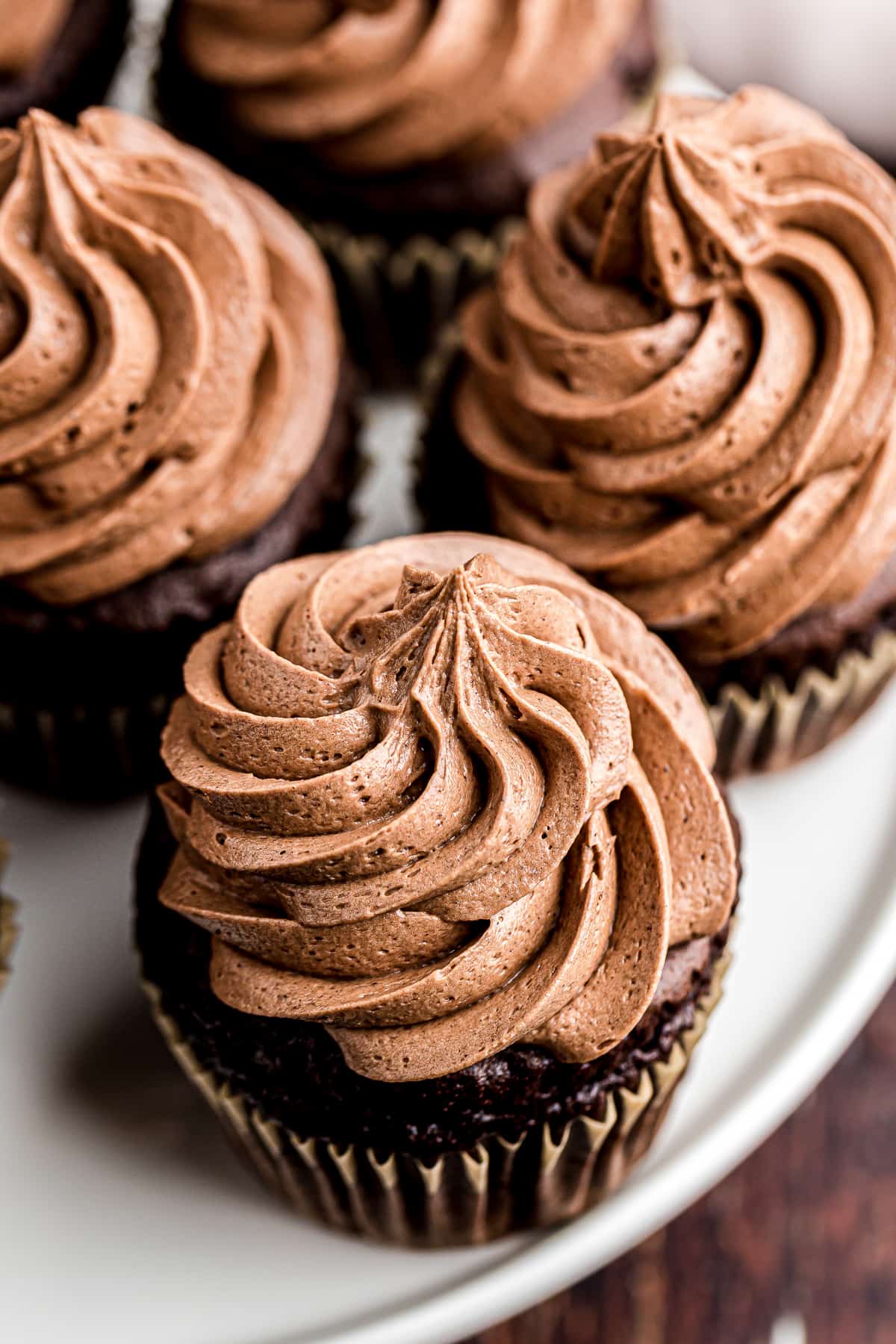 Top Tips
It takes butter 30-60 minutes to soften at room temperature.
I'd avoid using the microwave to melt the butter. Even if you have a turntable, butter softens unevenly.
Leave out the cocoa powder for a perfect classic vanilla buttercream icing.
Confectioner's sugar is another term for powdered sugar.
Prefer vanilla? Try this easy vanilla frosting recipe instead!
Equipment you'll need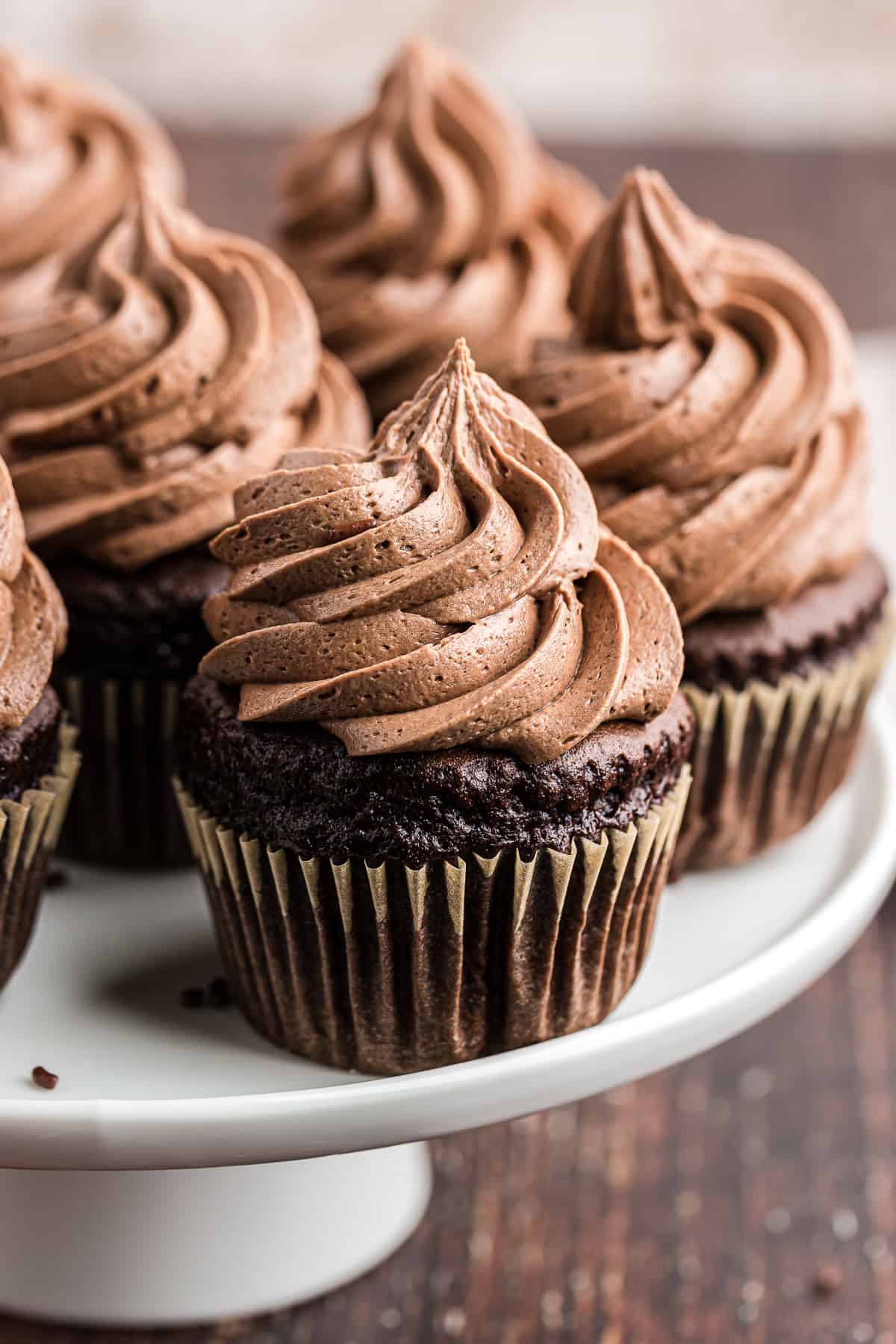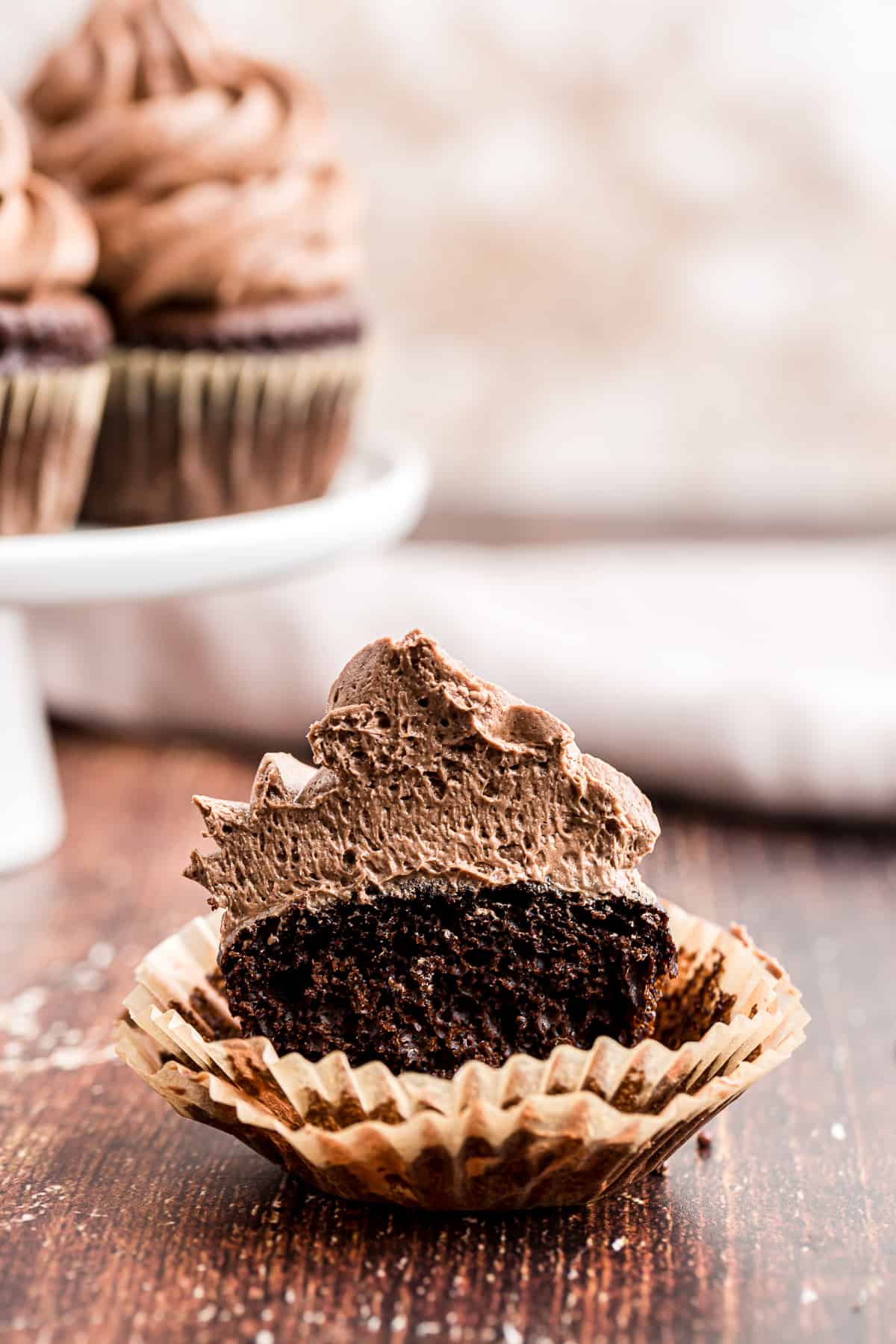 Have you tried this Chocolate Buttercream Icing? Feel free to leave a star rating and I'd love to hear from you in the comments below!