This vanilla frosting recipe is the best ever! It takes a lot to earn that title, but this icing definitely earns it. It's perfect for any cake, cupcake, or baked good you need to frost. This is my go-to recipe any time I bake something, and you can easily make a batch of this frosting ahead of time with just a few simple ingredients.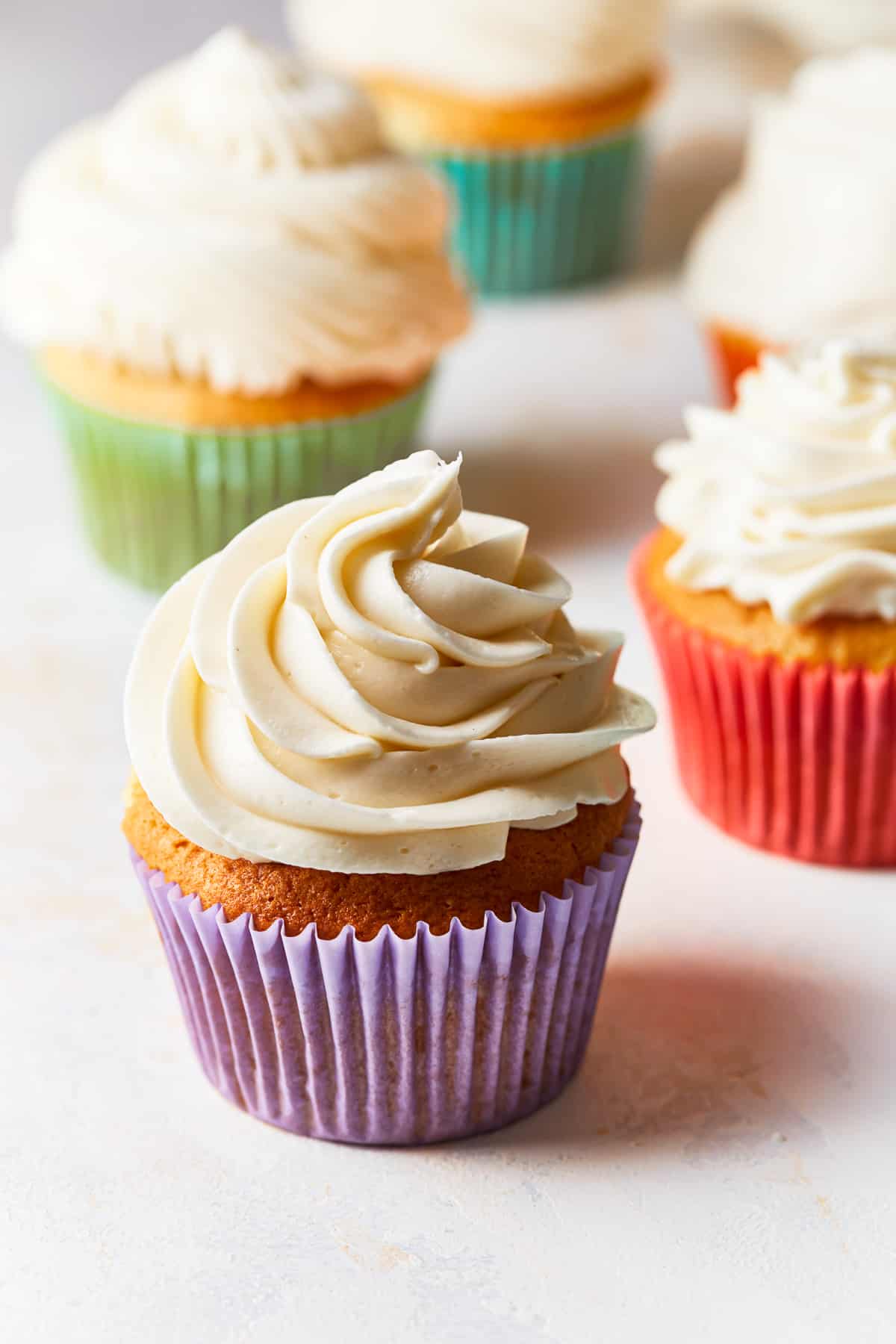 Best Vanilla Frosting
Looking for the best frosting to top off your favorite vanilla cake or cupcake recipe? Then you're going to love this homemade recipe!
This homemade vanilla frosting recipe is light enough in flavor to go with everything. Better yet, it's super easy to make, so you can make it fresh every time you bake. This is my fail-proof, go-to icing for cakes and cupcakes!
Why You'll Love this Easy Vanilla Frosting Recipe:
Easy: This vanilla frosting is so easy to make, and won't take long at all.
Make Ahead: You can make this ahead of time, so it's ready to go when you're ready to frost!
Creamy: This easy frosting is delicious, rich, and creamy! The flavor is light enough to complement any cake flavor, and the texture is perfect.
This vanilla frosting will take an ordinary cake to over-the-top yummy! I love it with vanilla, chocolate, or red velvet cupcakes. This frosting isn't overly sugary sweet, so it won't make you sick. It really is delicious all by itself and it will turn any cake into the best cake ever!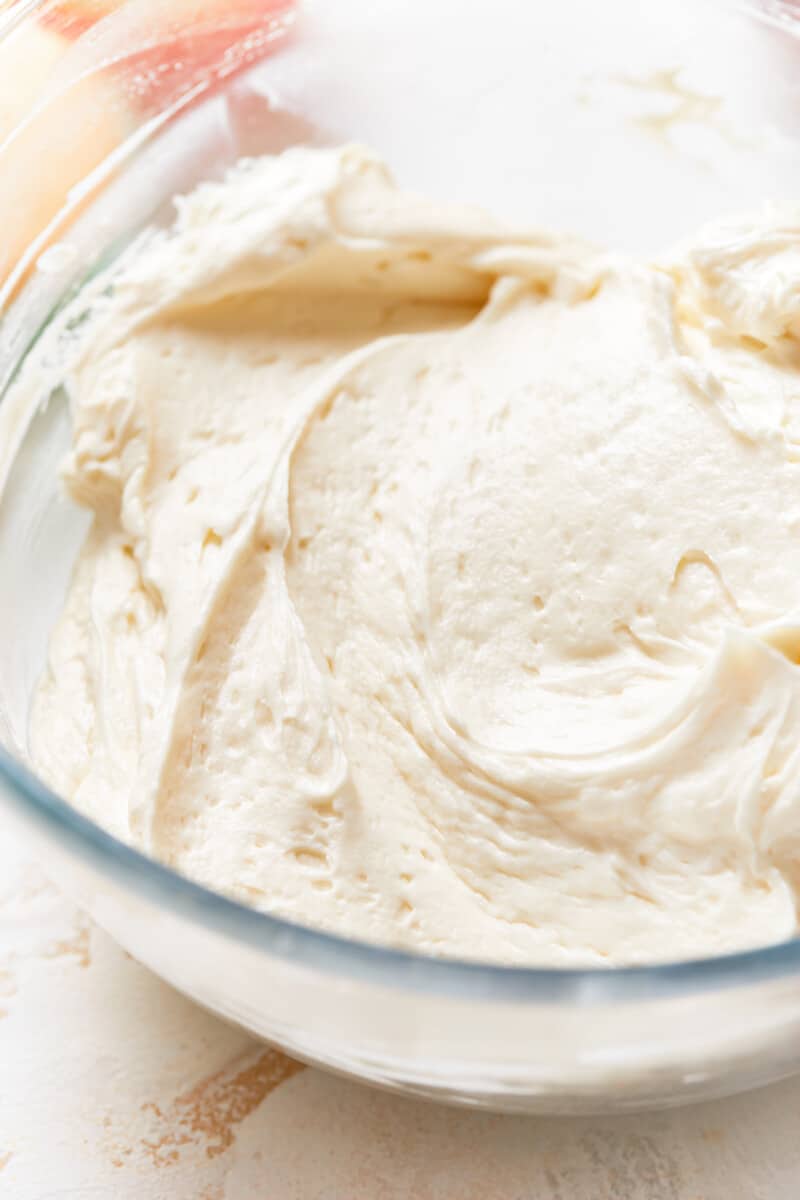 Homemade Frosting Ingredients
Milk: I like to use 2% milk but 1% will also work.
Flour: Use all-purpose flour for this frosting recipe. You can also use 1:1 gluten-free flour if that's what you prefer.
Butter: Use unsalted butter for this recipe (do not substitute margarine).
Shortening: Shortening helps to make the frosting wonderfully fluffy!
Sugar: Sugar adds sweetness as well as structure.
Vanilla extract: A little vanilla extract really helps to boost the flavor.
Powdered sugar: This fine sugar combines very easily and makes the frosting incredibly light.
How To Make Vanilla Frosting
Be sure to see the recipe card below for full ingredients & instructions!
Whisk milk and flour together on the stovetop until it has thickened, then press it through a strainer into a bowl.
Cover the bowl and refrigerate (or freeze) until cold.
Use a stand mixer to mix the ingredients together. (Be sure to mix in the order listed on the recipe card.)
Use the icing on all of your favorite baked goods! Cakes, cupcakes, cakey breads, everything!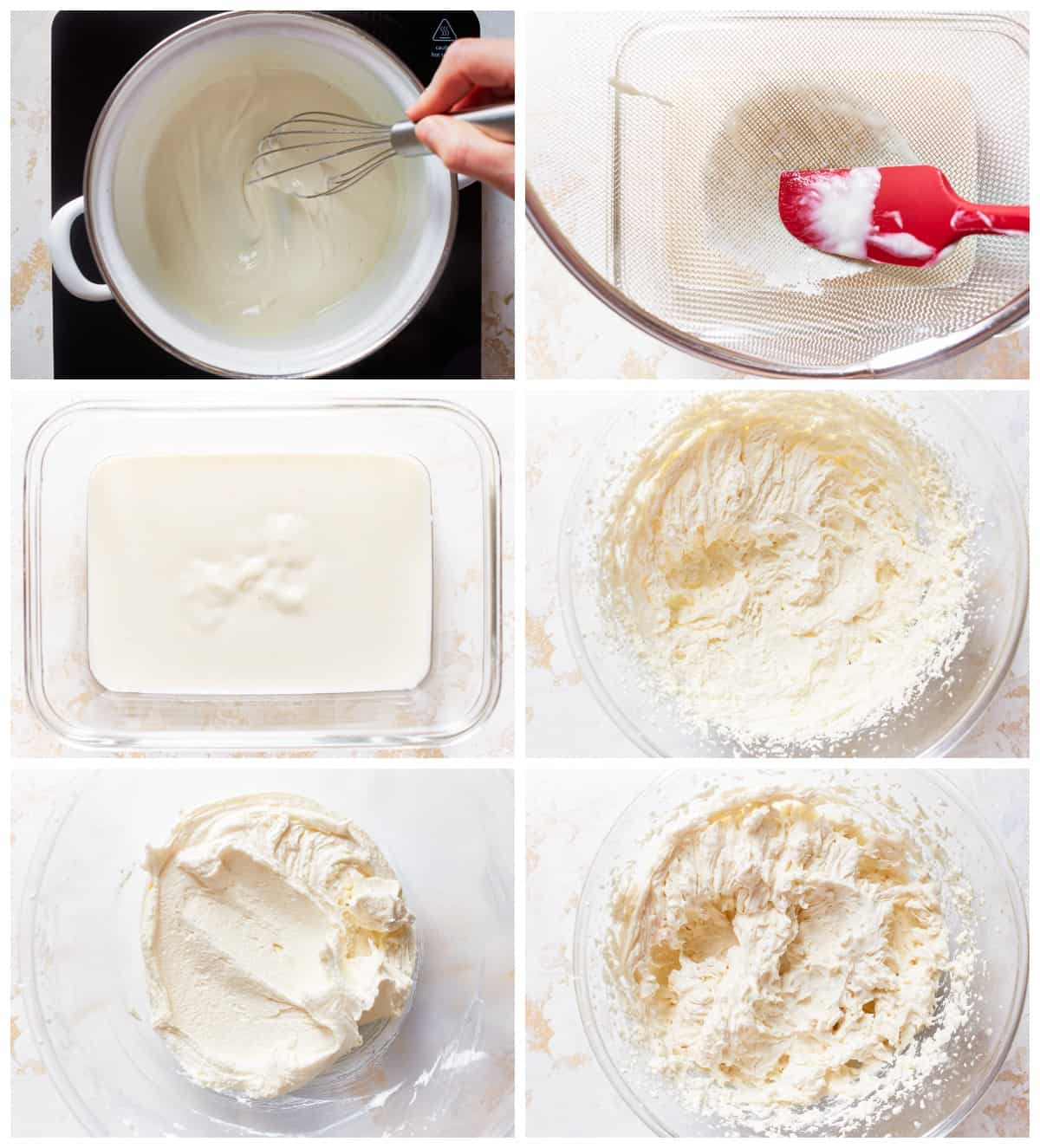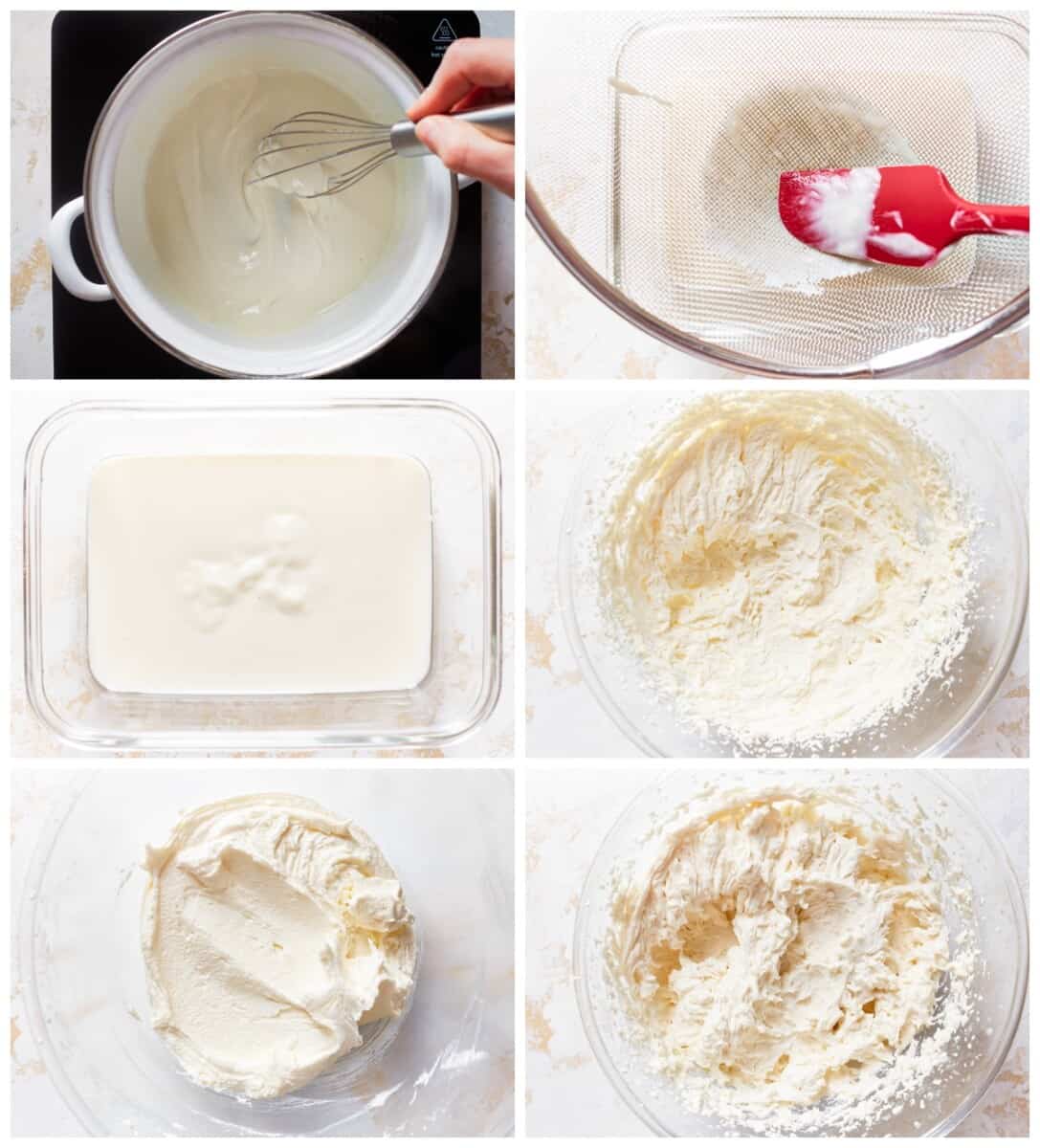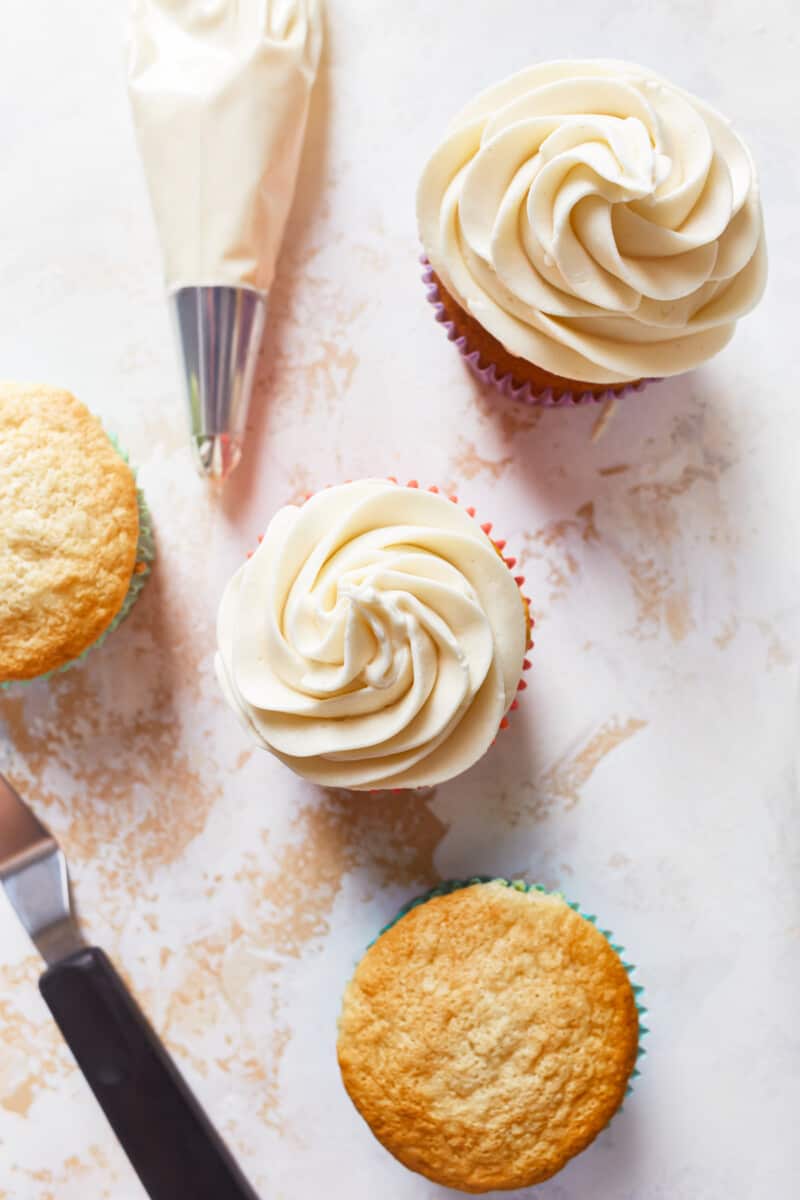 What's the difference between icing and frosting?
These terms are often used interchangeably, so there's not always a difference. But generally, icing has a purely sugar base, while frosting might use a base like butter or shortening, making it thicker and creamier.
Which is what makes this such a great vanilla frosting recipe, because we have those extra ingredients to make it super creamy.
How long does homemade frosting last in the fridge?
Stored in an airtight container, this vanilla frosting will last in the refrigerator for 1 week.
Can you freeze frosting?
Absolutely. Place it in a freezer-safe, resealable bag. You can flatten out into a thin layer to make it easy to store. Freeze up to 3 months, then thaw it in the fridge before using it.
Can I use this vanilla frosting for cupcakes and cakes?
Yes! This works for both cakes and cupcakes of all flavors. If you want to frost an entire cake, double the recipe to make sure you have enough.
What to use this frosting on
This super easy vanilla frosting recipe works great on all kinds of baked goods. It's the best frosting for cakes and cupcakes. Here are some recipes to try out. You can just substitute this frosting in place of whatever is included in the recipes.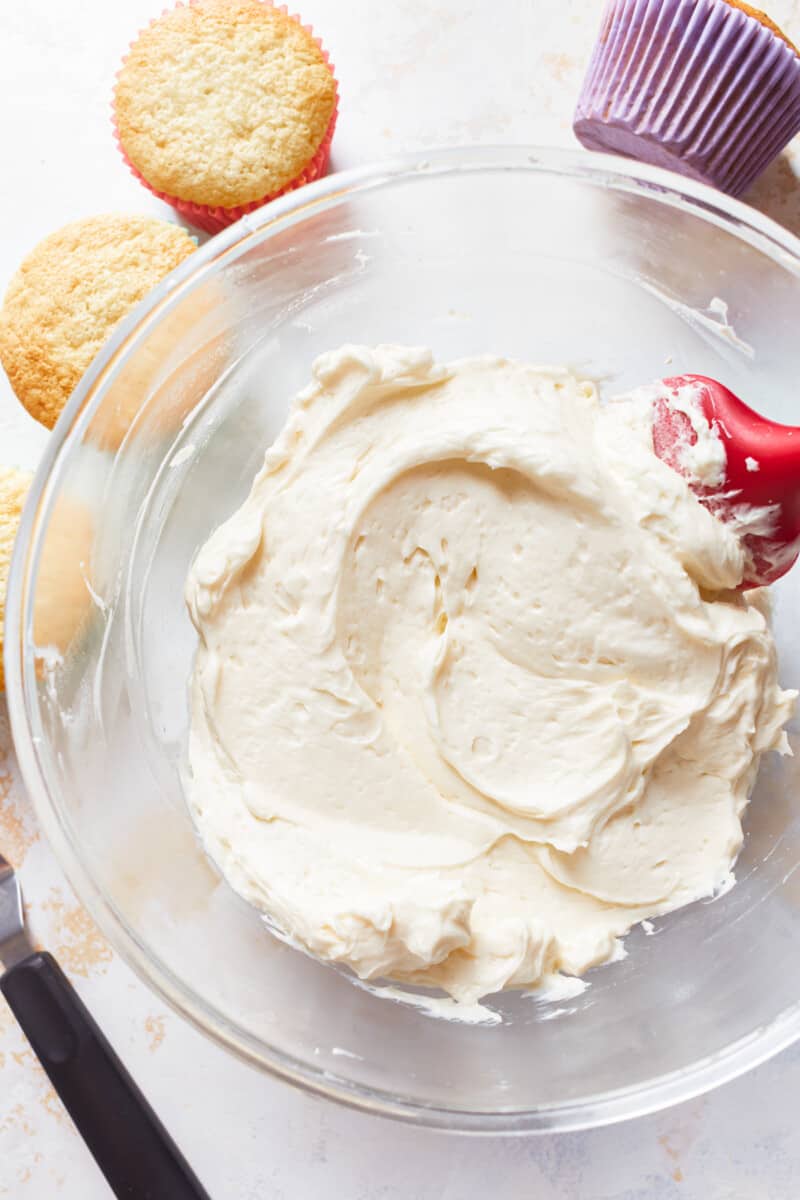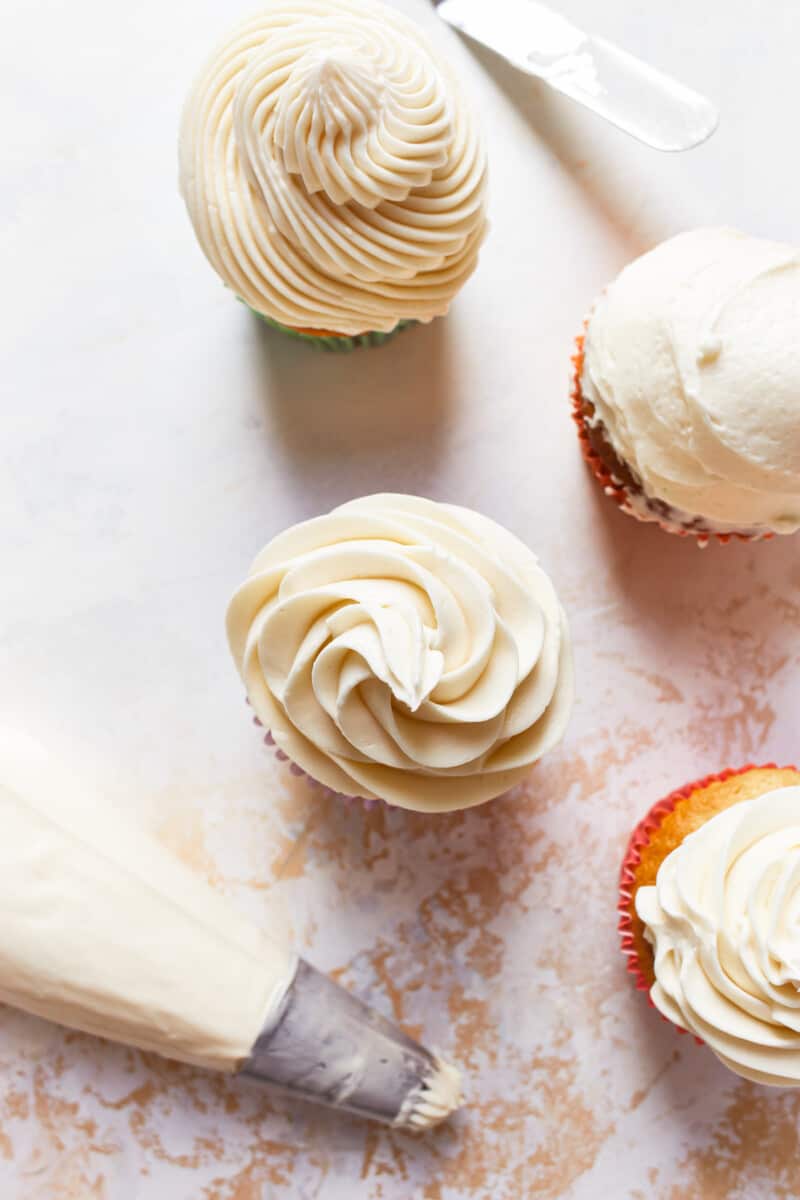 Tips!
Be sure to strain the milk and flour mixture through a sieve to remove any lumps.
Use a stand mixer to combine the ingredients. You need something powerful and a whisk might not cut it (unless you have very strong arms).
Beat for four minutes every time you add an ingredient. It will help incorporate lots of air into the frosting, so it remains light and fluffy.
Double the recipe if frosting an entire layer cake, including the sides.
This vanilla frosting recipe will keep in the fridge for one week.
Can you make vanilla frosting ahead of time?
This frosting recipe can easily be made up to a week ahead of time. Just cover the bowl with some plastic wrap and it will keep well in the fridge. It doesn't form a crust (like some frostings do) and it will be ready to use straight from the fridge.
Do I have to use shortening and butter as listed?
Yes. These ingredients all have their purpose, so follow the recipe as directed for the best results! Shortening and butter behave differently. The shortening helps add fluffy volume, while the butter adds a rich flavor. You need both for the best vanilla frosting!
Can I add other flavors?
I consider this my all-purpose, go-to frosting recipe that works with just about any cake or cupcakes. This white vanilla frosting is so versatile, but to make it perfect for your particular use, you can easily change up the color and flavor as you wish.
Try swapping the vanilla extract for peppermint, lemon, or orange, or add in some cocoa powder to make it chocolatey. Or add food coloring to make it perfect for any holiday or event.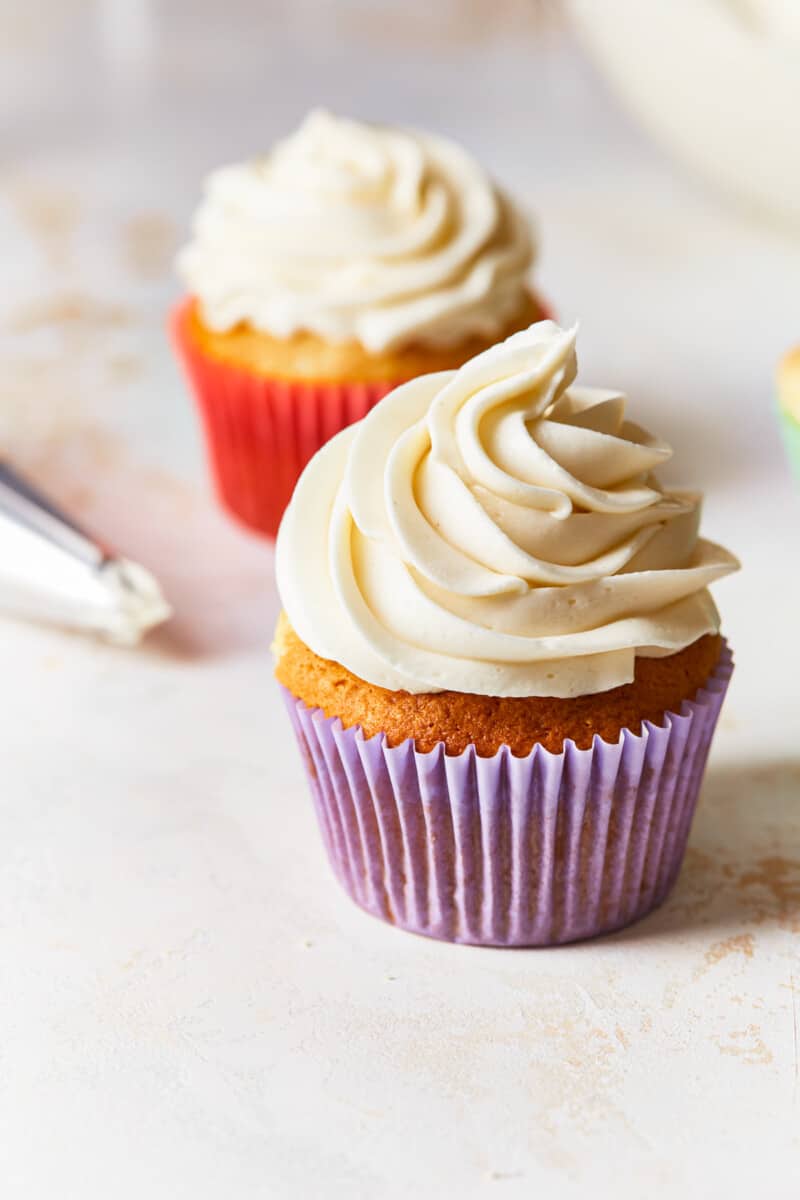 This vanilla frosting is definitely my favorite. I've used it time and time again over the years, and it's never failed me! I just know you'll love the flavor, the texture, and the ease of making this recipe for any of your cakes, cupcakes, or baked goods.
More Easy Frosting Recipes
If you make this recipe be sure to upload a photo in the comment section below or leave a rating. Enjoy! You can also jump to recipe.