This BEST ICING EVER is the ultimate EASY icing for every cupcake, cake, and baked good! YOU HAVE TO TRY THIS…trust me!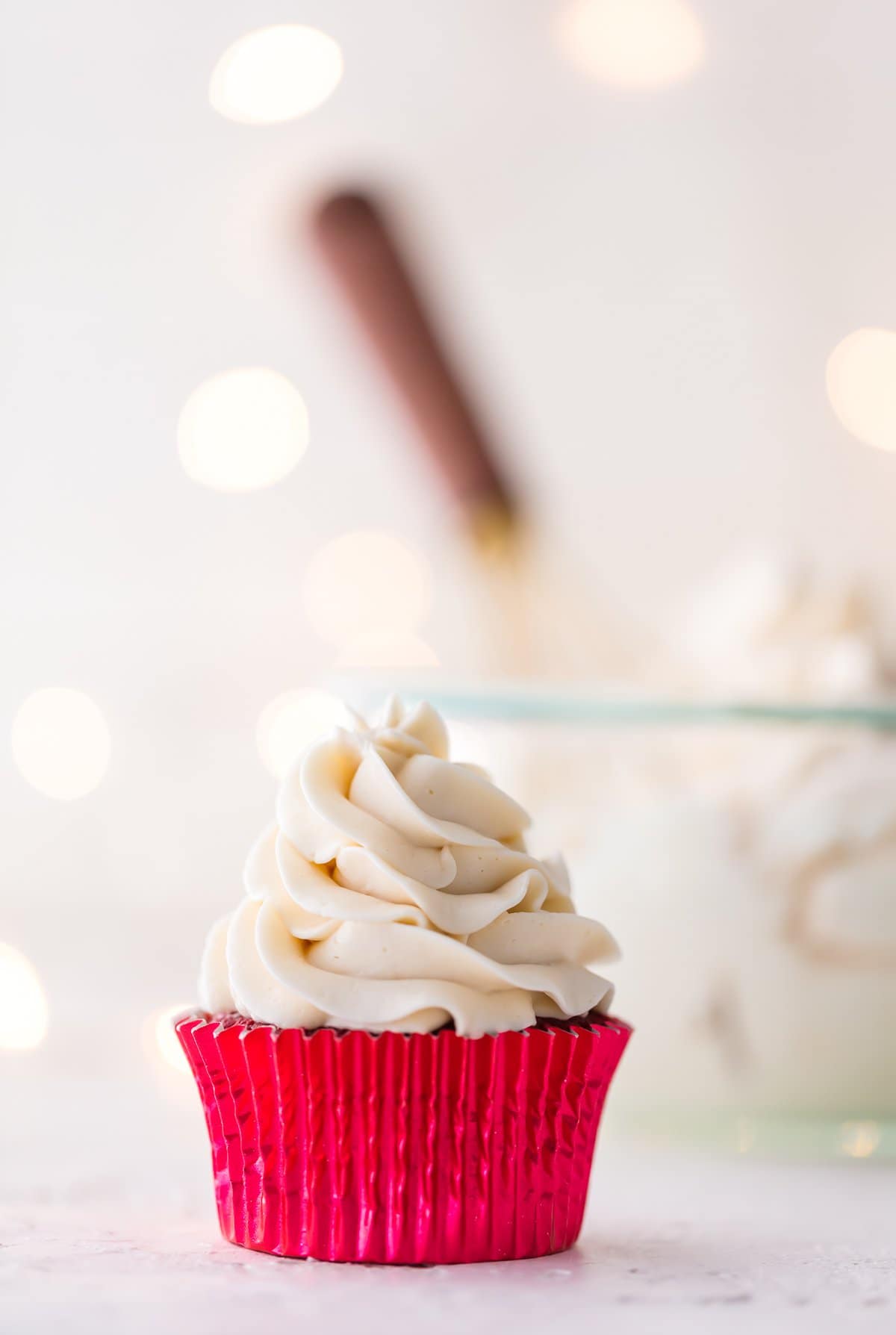 This recipe for THE BEST ICING EVER was originally published in January 2013. Three years later it is still the BEST ICING EVER and I thought it deserved new pictures and a face lift. ENJOY!
I thought a lot before naming this icing THE BEST ICING – EVER, but I just couldn't come up with any name that could describe it better. I love this icing and it is the best icing – ever! It will take an ordinary cake to over-the-top yummy and is especially great when combined with chocolate or red velvet cake. This icing isn't sugary sweet, it is delicious all by itself and it will turn any cake into the best cake ever! This is my mom Susie's recipe, so I take zero credit for it. If you try two recipes on this site and never look back, let it be this and her Creamy Chicken Soup. She is the master and I'm so lucky she's my mom!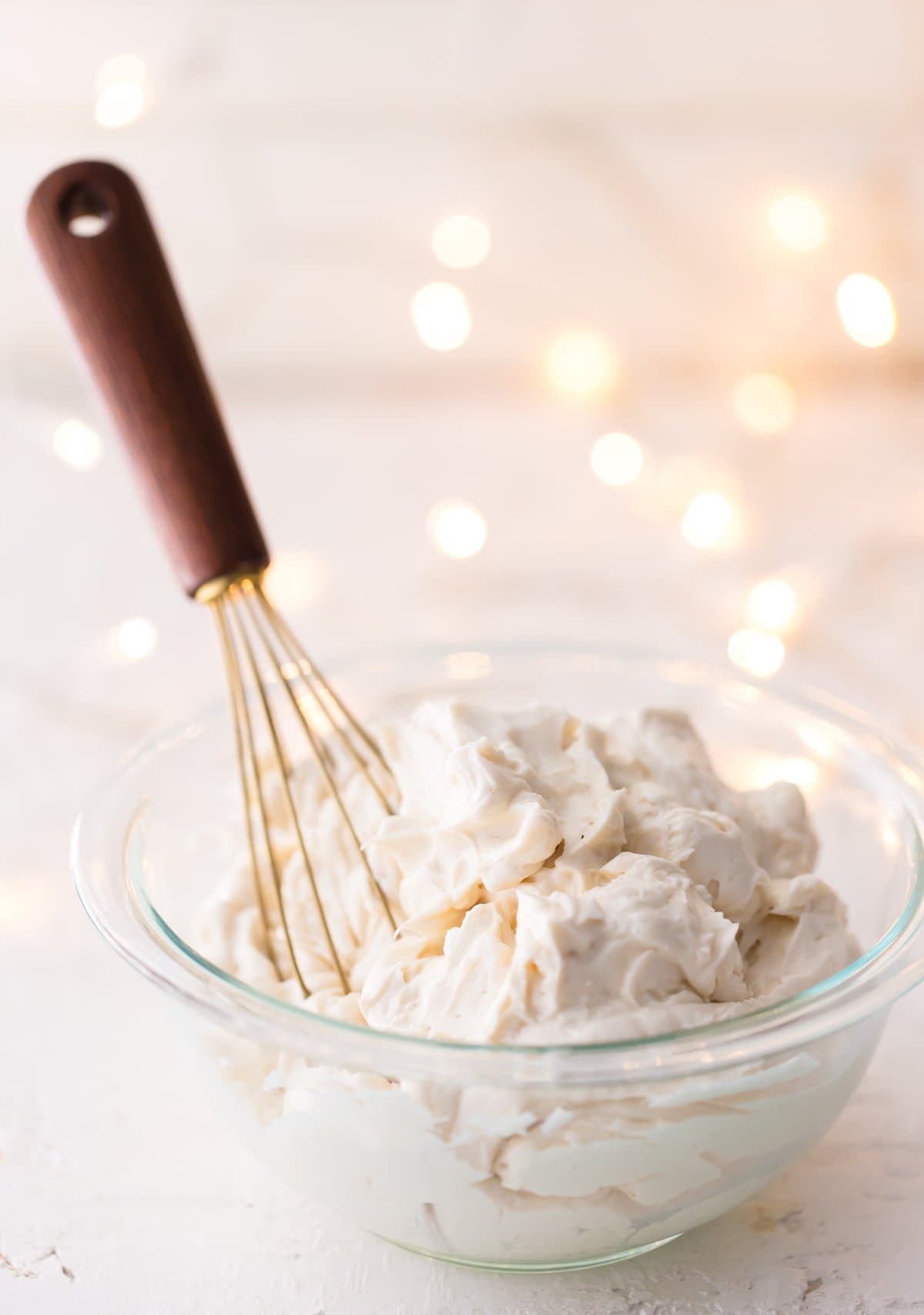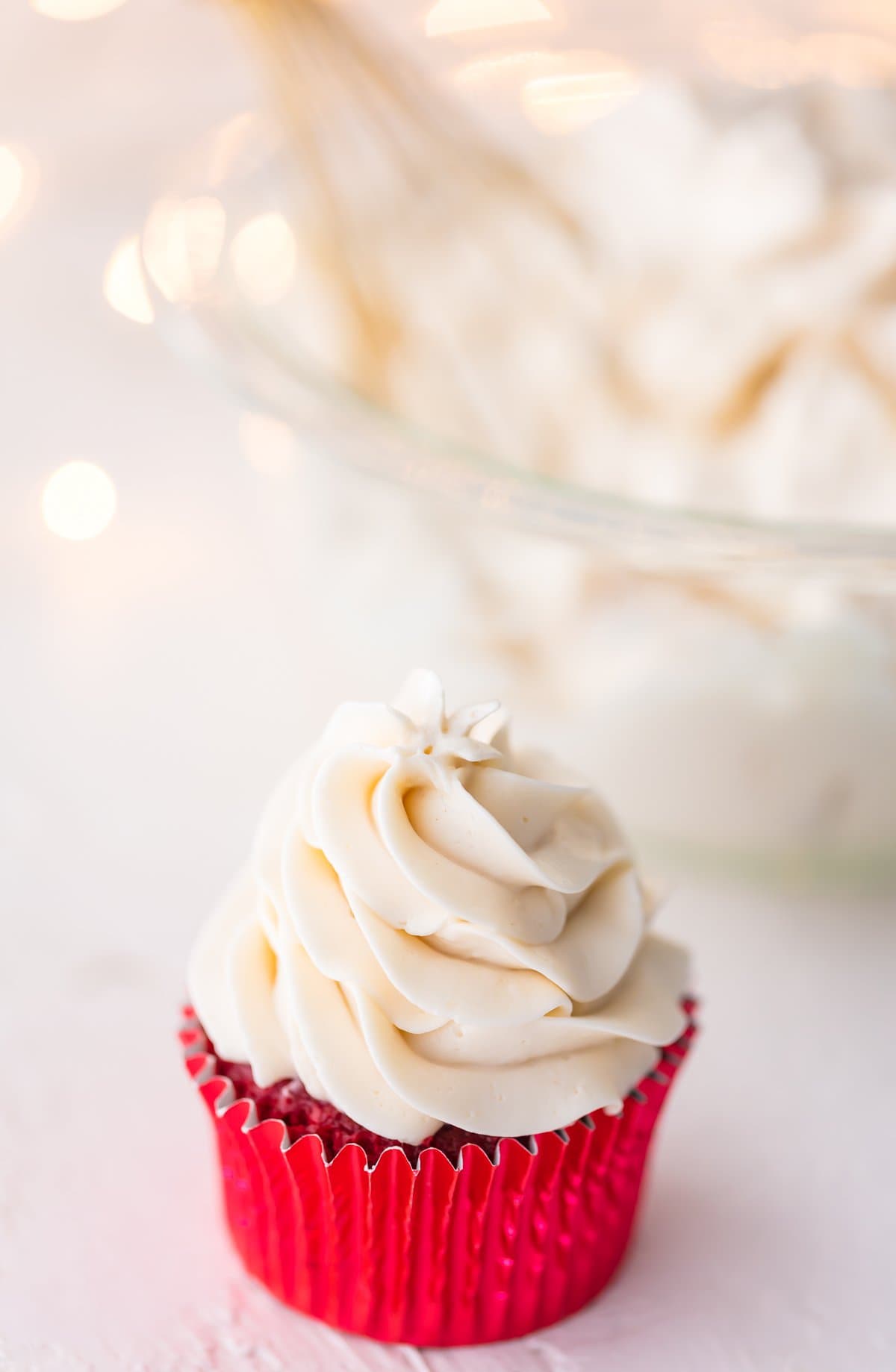 Back in 2013, I took these process shots. I'm not saying I"m a photo master or anything now…but man what was I thinking with those pictures!!! This is why this post needed an update. I just had to do this BEST ICING EVER justice. It deserves to be seen! I shudder as I look at the pic below…don't judge!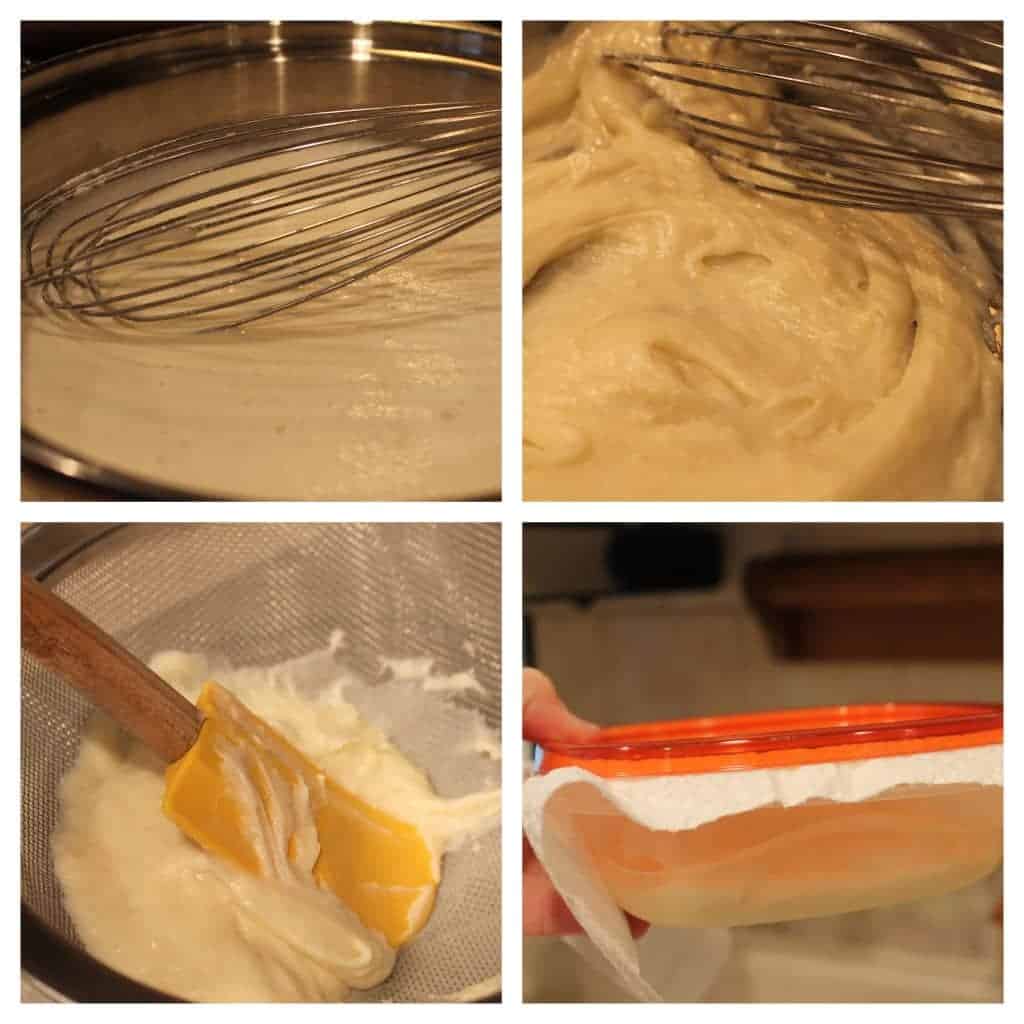 Yikes. So…needless to say, people looked over this recipe and it hasn't gotten the love it deserves. You will want to lick the bowl clean. Make a double batch so that you'll actually have some leftover to ice those red velvet cupcakes!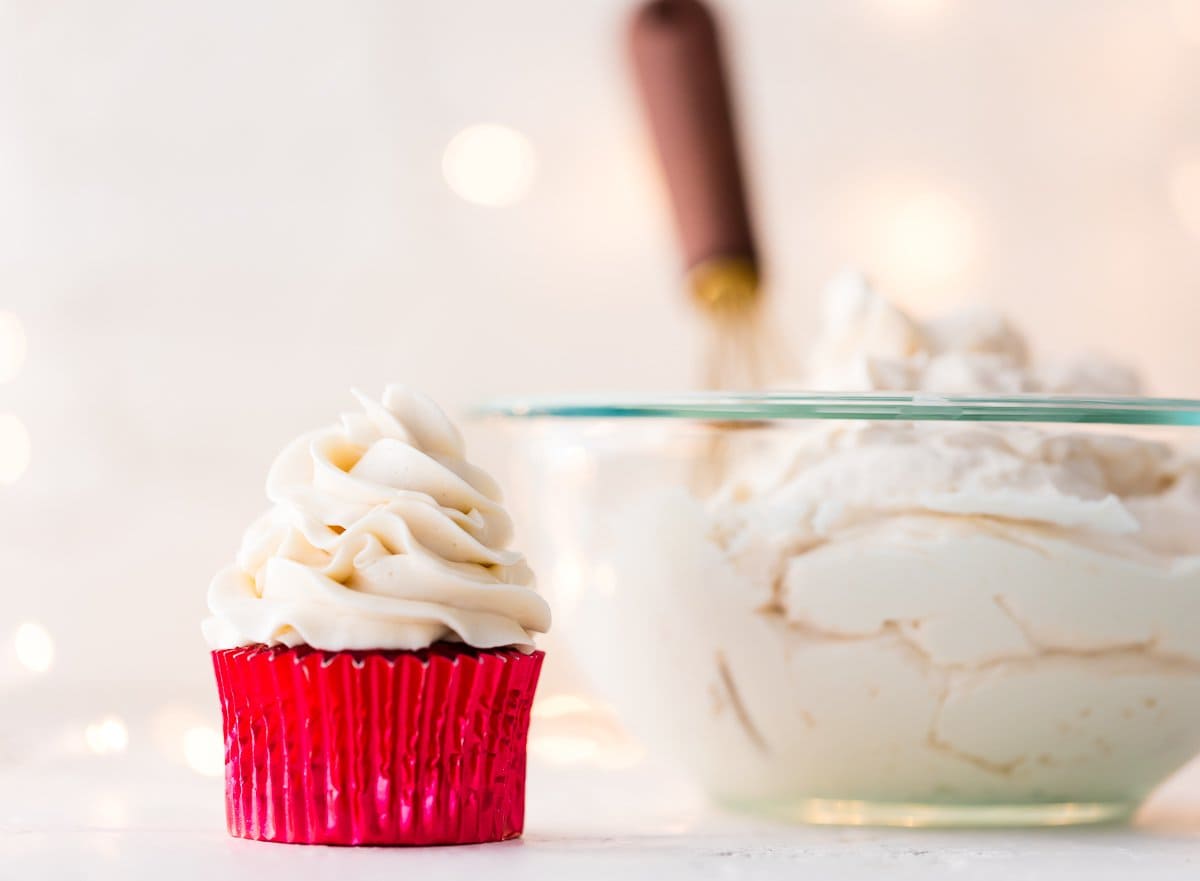 I sure hope you give this icing a try. It's perfect on chocolate cake, any flavor cupcake, or eaten with a spoon. Pat likes it on ice cream. You won't judge him once you try it!!! Be sure to click on the Red Velvet Cupcake link below for the perfect compliment!! Love to all, happy eating!
THE BEST ICING...EVER!!

Delicious with True Love Chocolate or Red Velvet cake. Double the recipe if frosting the entire cake, including the sides. Will keep in the fridge for one week. Never gets a crust.

5 minPrep Time

20 minCook Time

25 minTotal Time

Yields Enough to frost 30 cupcakes, one 3 layer cake (8 inch) cake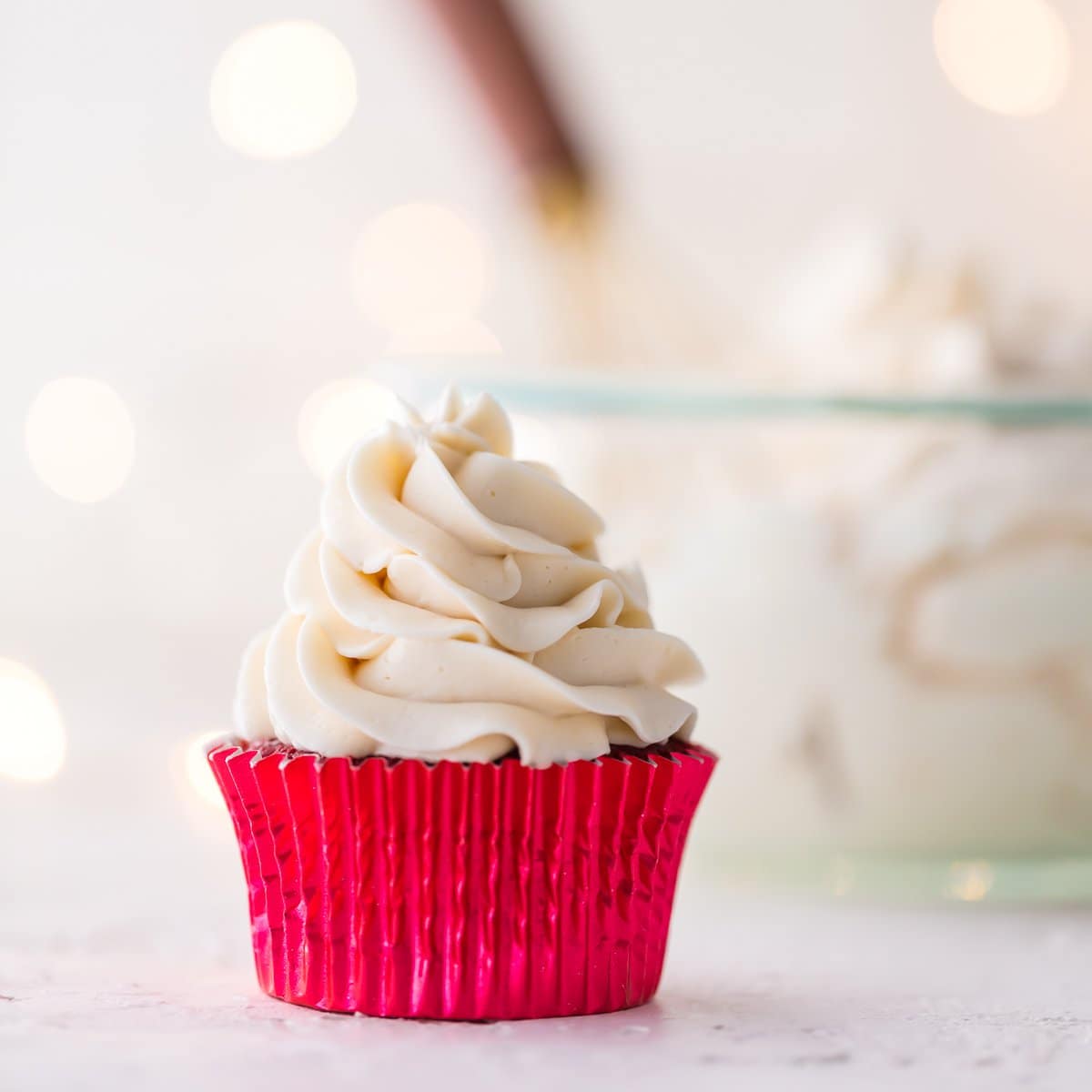 Ingredients
1 c. milk
4 T flour
1/2 c. (1 stick) butter - not margarine
1/2 c. Crisco shortening
1 c. sugar -- use castor sugar (a finely granulated sugar) if available
2 T. vanilla extract
3 T. powdered sugar
Instructions
Whisk milk and flour together and cook in a stovetop pan on med-low heat until thickened, stirring constantly
If small lumps have formed, pour through a mesh strainer into a small(ish) dish using a rubber spatula to press the thickened milk through the strainer.
Cover the dish and refrigerate until cold. To eliminate condensation forming inside the lid, place a paper towel just under the lid but not touching the milk mixture.
To speed up the cooling, place the mixture in the freezer for 1/2-1 hour.
When milk mixture has cooled, the icing can be made.

MIX THE INGREDIENTS IN THE FOLLOWING ORDER:

Combine 1/2 c. butter & 1/2 c. shortening
BEAT 4 MINUTES on HIGH
Add 1 c. sugar
BEAT 4 MINUTES on HIGH
Add cooled milk & flour mixture and
T. vanilla extract
BEAT 4 MINUTES on HIGH
Add 3 T. pwdr. sugar
BEAT 4 MINUTES on HIGH
ENJOY!!
7.8.1.2

2142

https://www.thecookierookie.com/the-best-icing-ever/



PERFECT RED VELVET CUPCAKES (WITH THE BEST ICING EVER!)