This is the BEST Cake Icing recipe ever! It is the ultimate easy icing for every cake, cupcake, or baked good. This is my go-to any time I bake something. You can easily make a batch of this frosting ahead of time with just a few simple ingredients. I just know you are going to love this!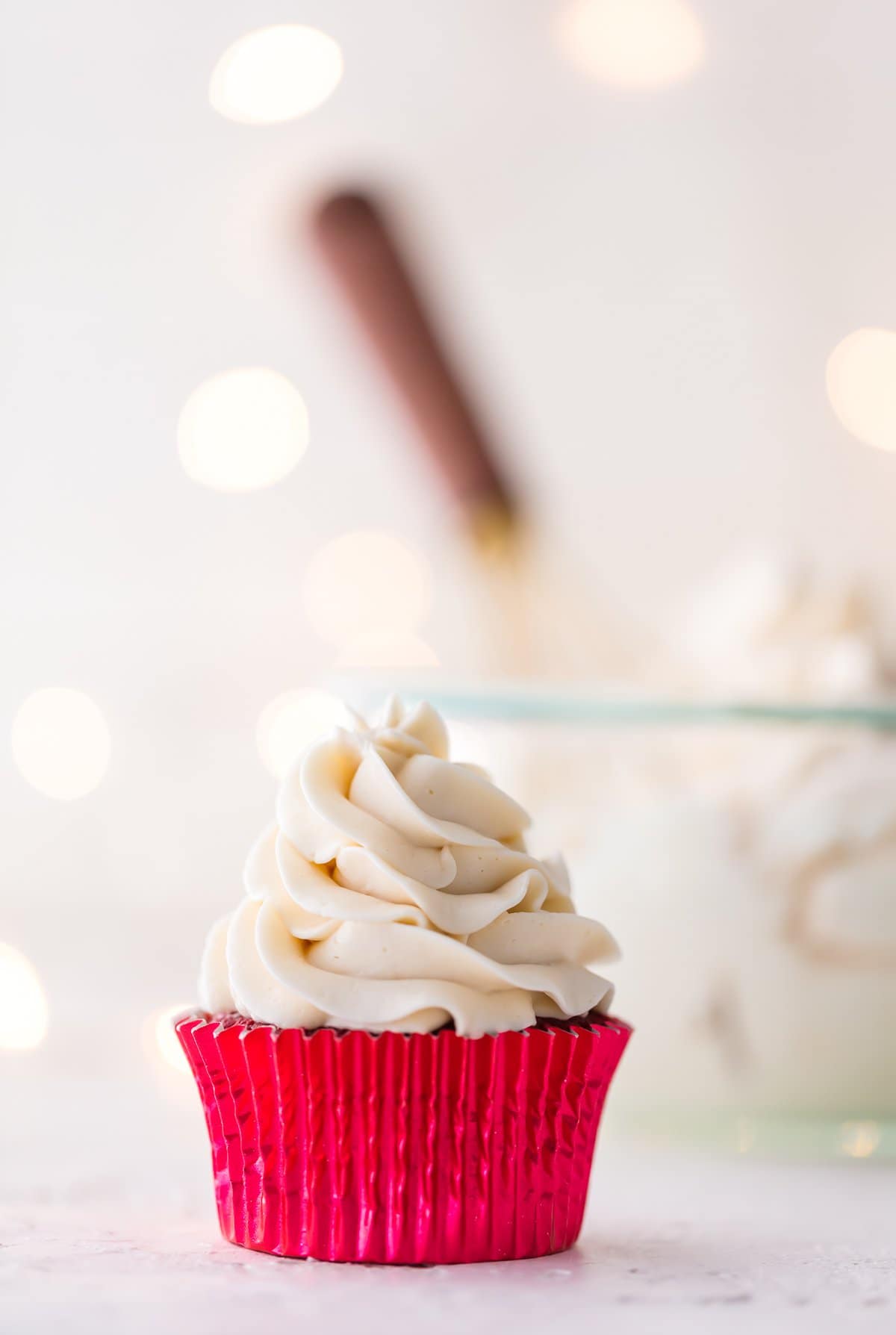 What makes this the BEST cake icing recipe ever?
It's really easy to make!
It keeps in the refrigerator up to 1 week, so you can make it ahead of time or save any extra that you didn't use on the cake.
It's delicious and creamy. The flavor is light and just perfect for any flavor of cake.
This icing will take an ordinary cake to over-the-top yummy. It's especially great when combined with chocolate or red velvet cake. This icing isn't sugary sweet so it won't make you sick. It really is delicious all by itself and it will turn any cake into the best cake ever!
How To Make The Best Icing
Be sure to scroll down to get the full recipe with ingredients, instructions, and notes!
Prep: Whisk milk and flour together and cook in a stovetop pan on med-low heat until thickened. Cover the dish and refrigerate until cold.
Mix: Use a stand mixer to mix the ingredients together (be sure to mix in the order listed on the recipe card).
Use: Use the icing on all of your favorite baked goods! Cakes, cupcakes, cakey breads, everything!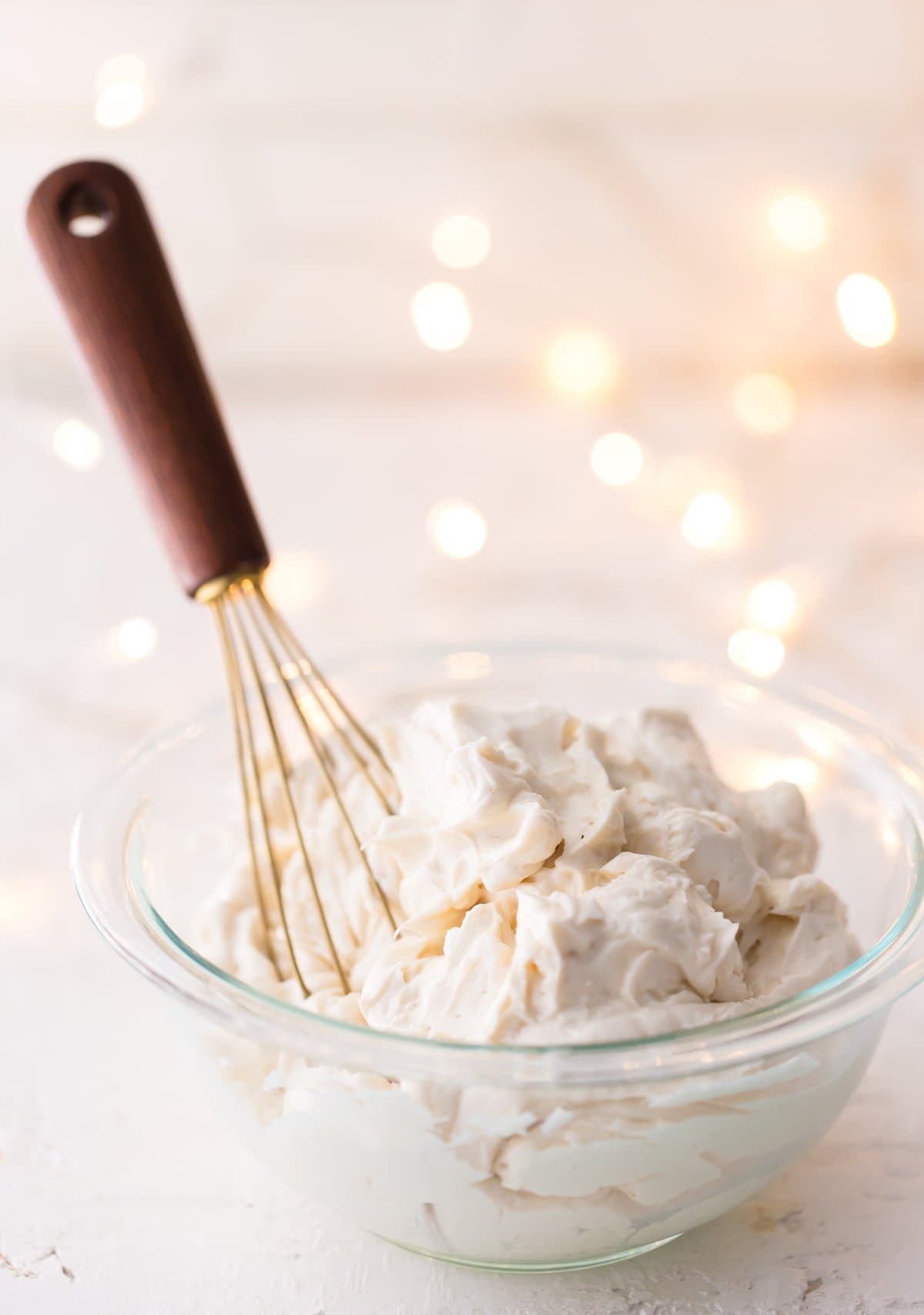 Cake Icing Ingredients
Milk: I like to use 2% but 1% will also work.
Flour: Use all purpose flour for this recipe. You can also use 1:1 gluten free flour if you have an intolerance.
Butter: Use unsalted butter for this icing and don't be tempted to sub it for margarine.
Shortening: Shortening helps to get the icing wonderfully fluffy.
Sugar: For sweetness
Vanilla extract: a little vanilla extract really helps to boost the flavor.
Powdered sugar: This fine sugar combines very easily and makes the frosting incredibly light.
Can you make it ahead of time?
This icing recipe can easily be made up to a week ahead of time. Just cover the bowl with some plastic wrap and it will keep well in the fridge. It doesn't form a crust (like some frostings do) and it will be ready to use straight away.
Variations
I consider this an all-purpose, go-to cake icing recipe that works with just about any recipe. But to make it just perfect for your cake, you can easily change up the color and flavor of this frosting.
Try swapping the vanilla extract for lemon or orange, or add in some cocoa powder to make it chocolatey.
Add food coloring to make it perfect for any holiday or event.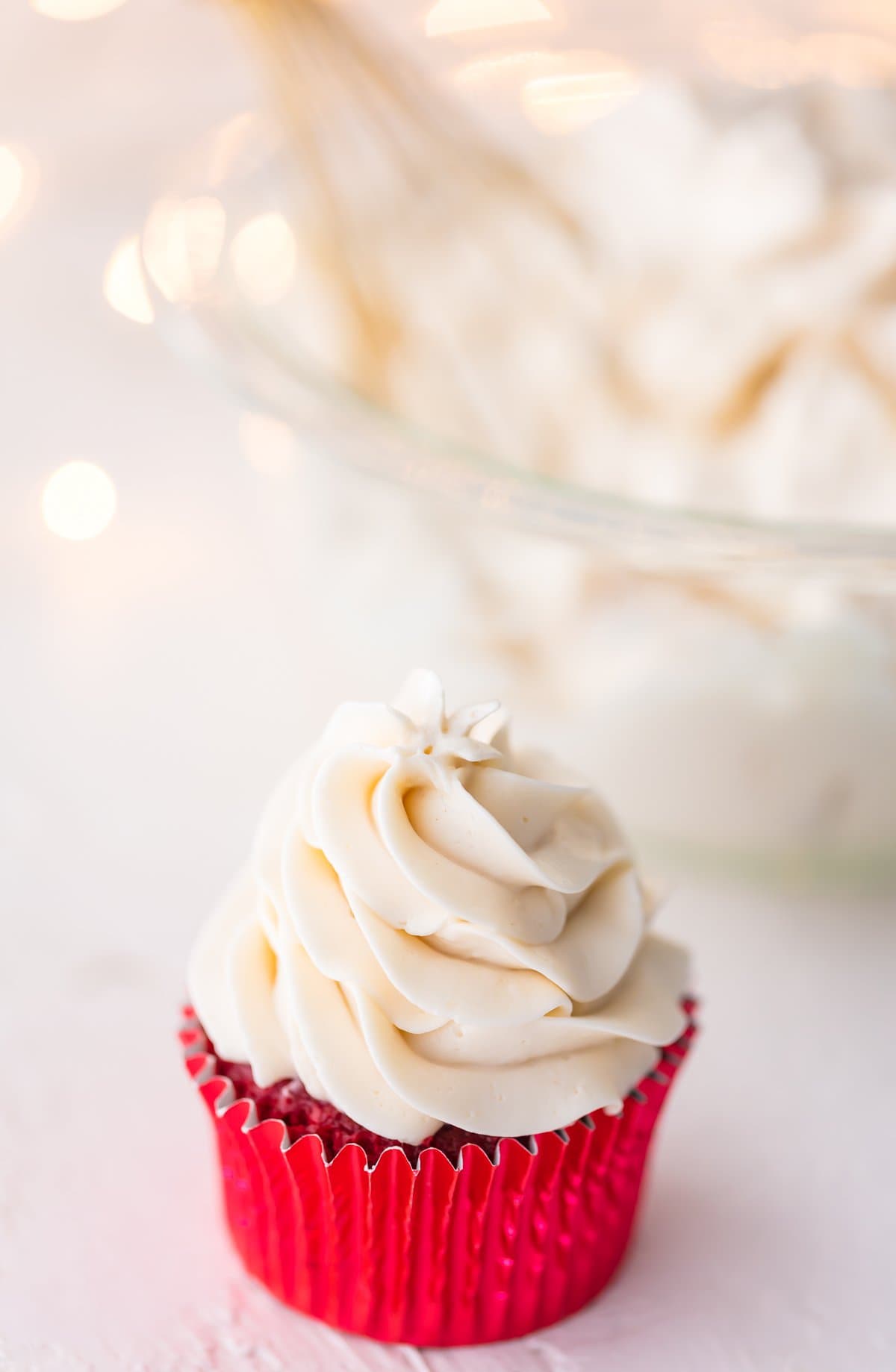 When to Use It
I sure hope you give this recipe a try. This was the icing my mom always used for Red Velvet Cupcakes, and it is just perfect for them.
It' really does work well on most cakes and cupcakes though, so I encourage you to try it any time you need a quick frosting. Try it on chocolate cake, any flavor cupcake, or just eat it with a spoon.
Recipe Tips and Notes
Be sure to strain the milk and flour mix through a sieve to remove any lumps.
Use a stand mixer to best combine the ingredients.
Beat the icing for four minutes every time you add an ingredient. It will help to get air in the icing so it remains light and fluffy.

Double the recipe if frosting the entire cake, including the sides.

Will keep in the fridge for one week.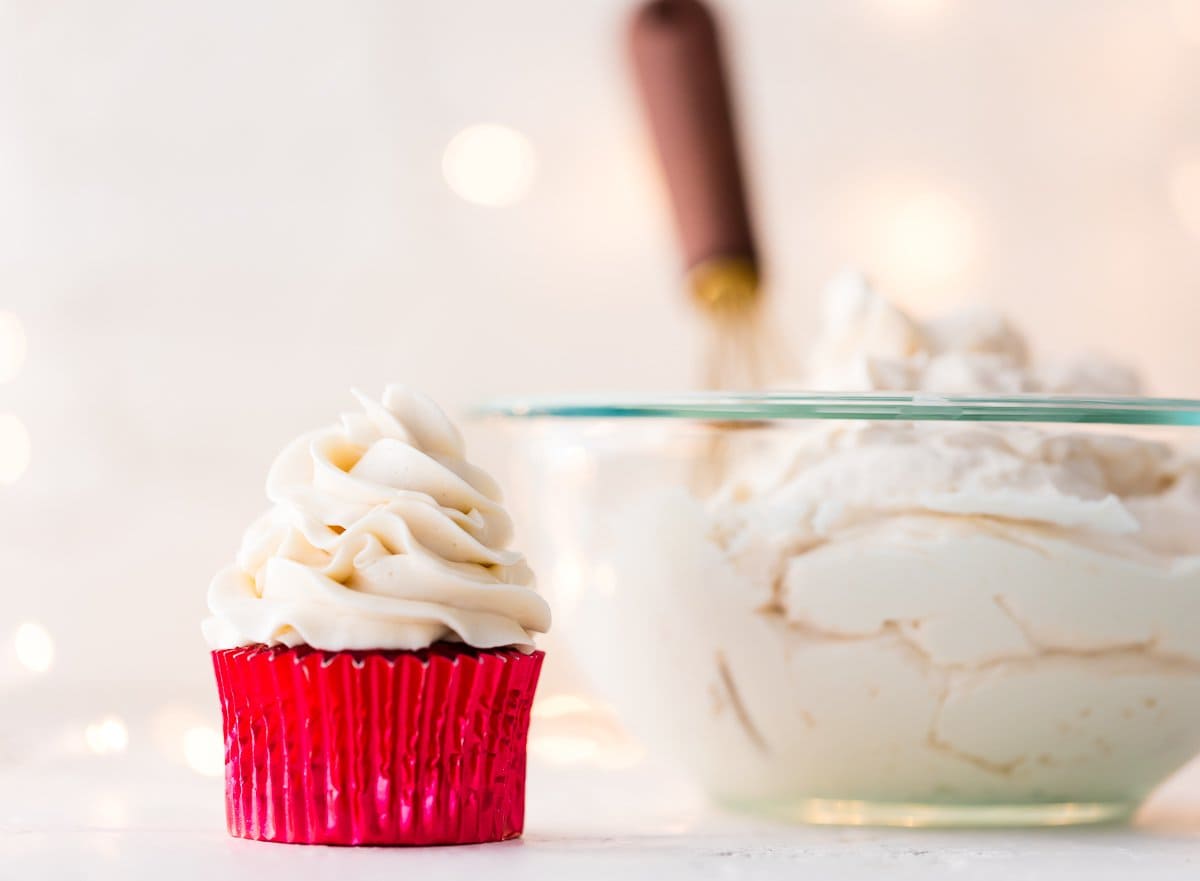 This is by far my favorite cake icing recipe, and I hope you love it as much as we do! Leave a comment if you try it and let me know what you think.
Use This Cake Icing Recipe On:
And if you prefer chocolate, try this Chocolate Buttercream Frosting!