This delicious blueberry raspberry coffee cake is loaded with fresh fruits and makes for a wonderful mid-afternoon treat. This muffin top coffee cake is simple to make and loaded with flavor.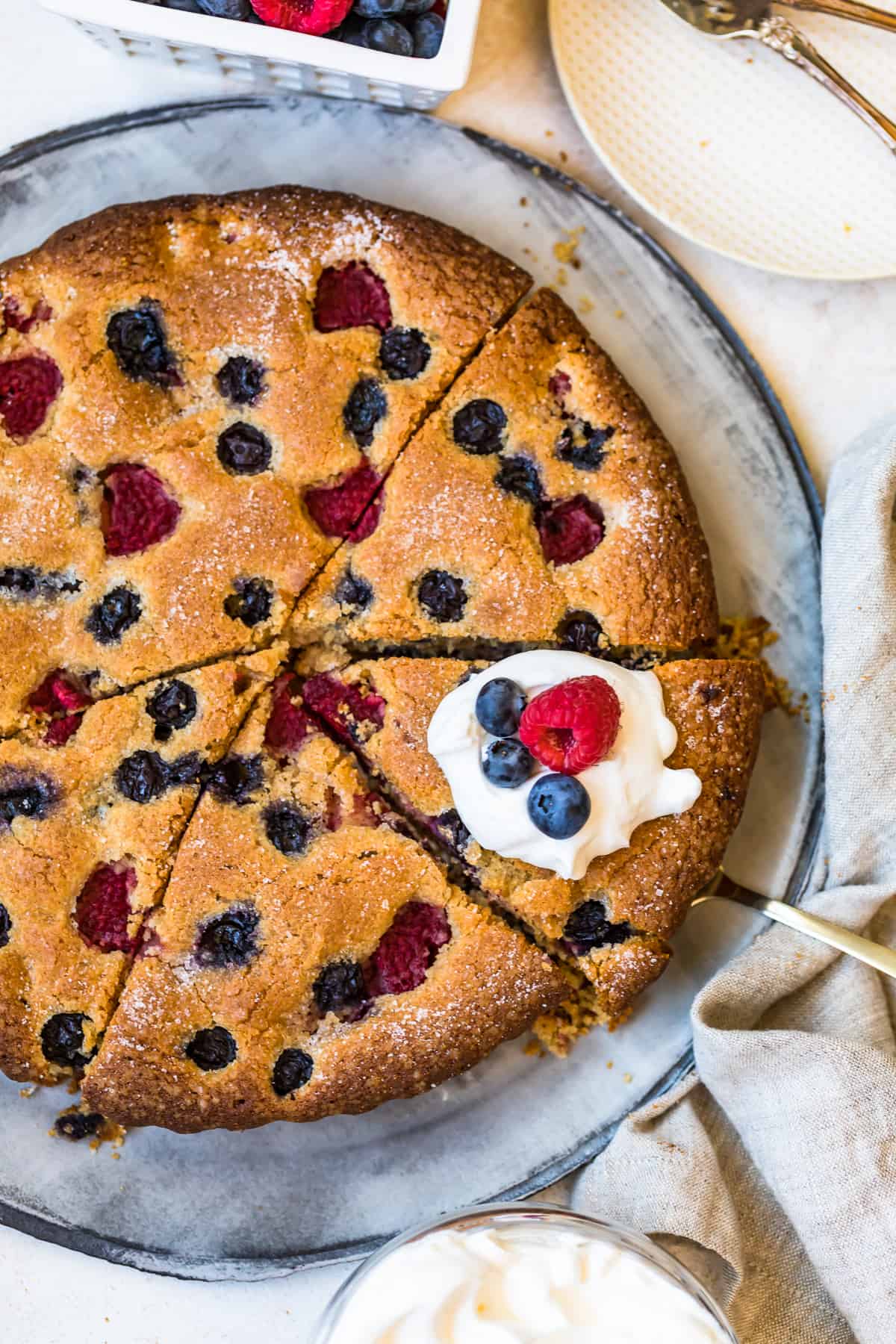 Easy Coffee Cake Recipe
I do love a coffee cake, especially when they are bursting at the seams with fresh fruit! This delicious cake is best enjoyed with a cup of coffee and topped with some whipped cream.
Enjoy it for breakfast, serve it to guests on a Sunday afternoon, or add it to your holiday dessert menu.
How To Make Blueberry Raspberry Coffee Cake
You can jump to the recipe card for full ingredients & instructions!
Prep: Pre-heat your oven and spray a cake pan with non stick spray.
Combine: Whisk the dry ingredients together in one bowl. Beat together the butter and sugar in another and add in the eggs and extracts. Fold the flour mixture into the eggs and butter and fold in the fresh fruits.
Get ready to bake: Transfer the batter to the tin and top with he remaining fruits and sprinkle with sugar.
Bake: Bake until the cake is golden brown.
To serve: Let the cake cool completely before serving with fresh whipped cream and fruits.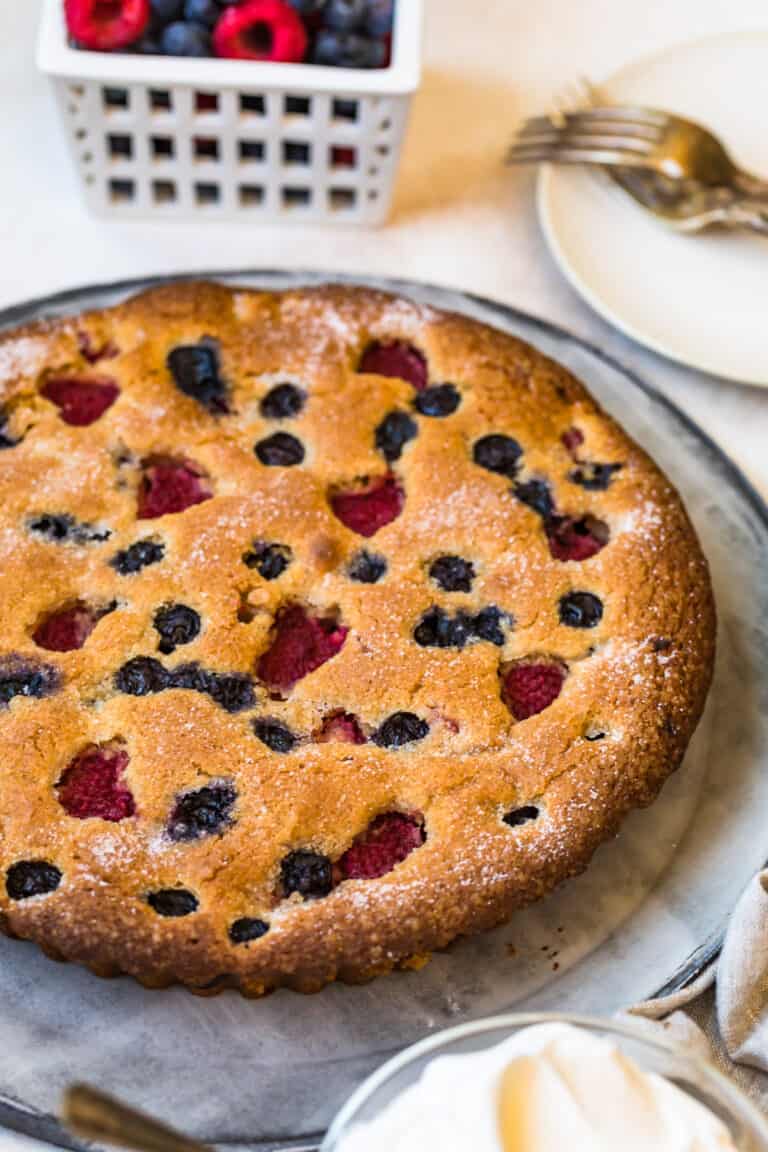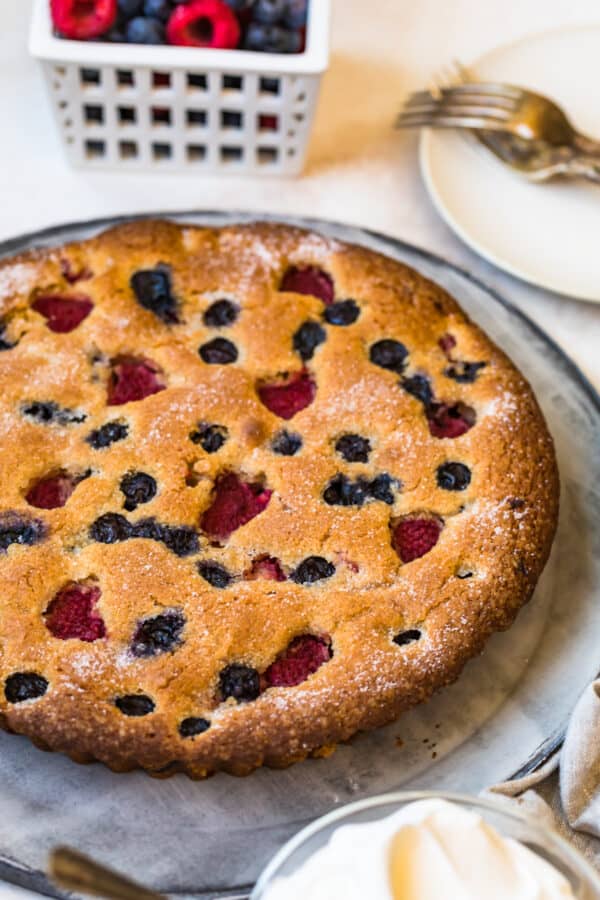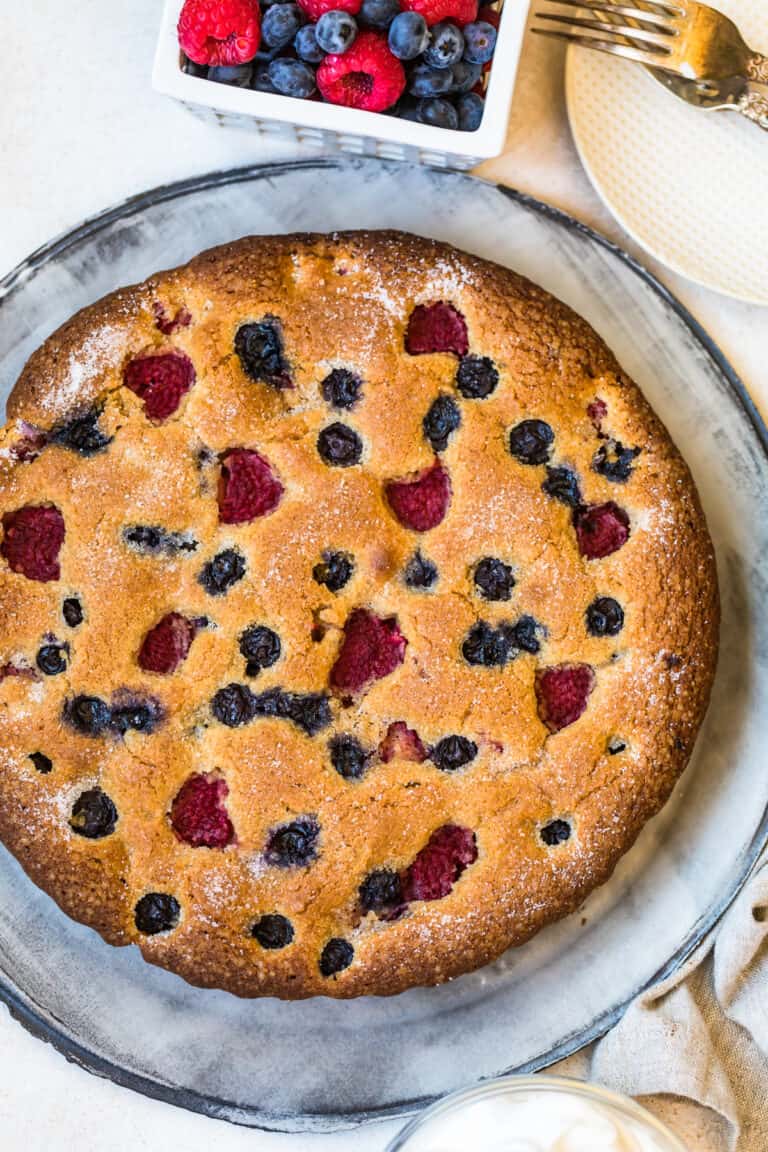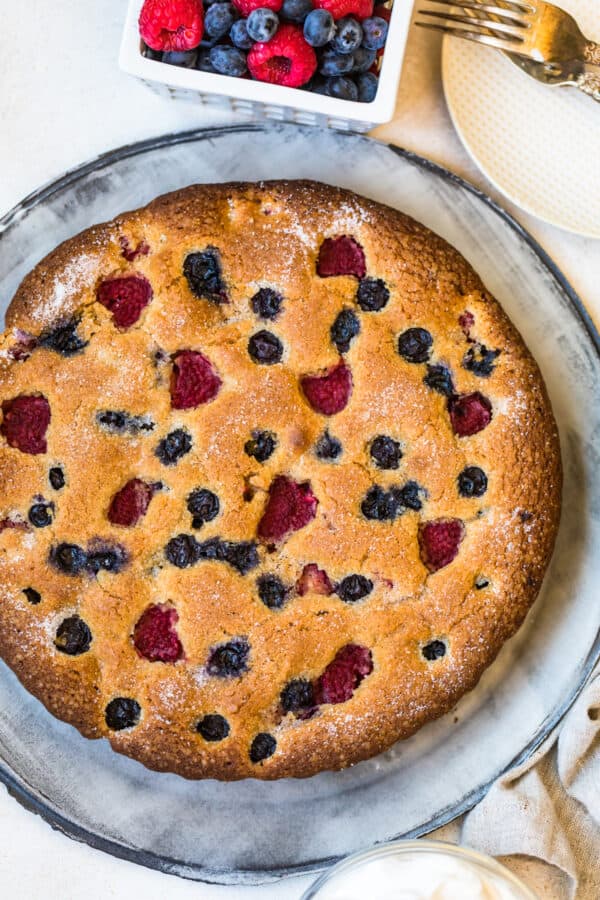 Muffin Top Coffee Cake
The top of this blueberry raspberry coffee cake is sprinkled with sugar before it is baked. This creates a wonderfully sweet crust to the cake that works so well with the tangy fresh fruits.
It has that wonderful texture you find on muffins. Yum!
Can you use frozen fruit in this recipe?
I prefer to use fresh raspberries and blueberries, but you can use frozen berries if that's what you have. If you use frozen, be sure to keep them in the freezer until you are ready to put them in the batter and bake the cake.
If you add them when they are thawed or thawing they will release too much liquid into the batter.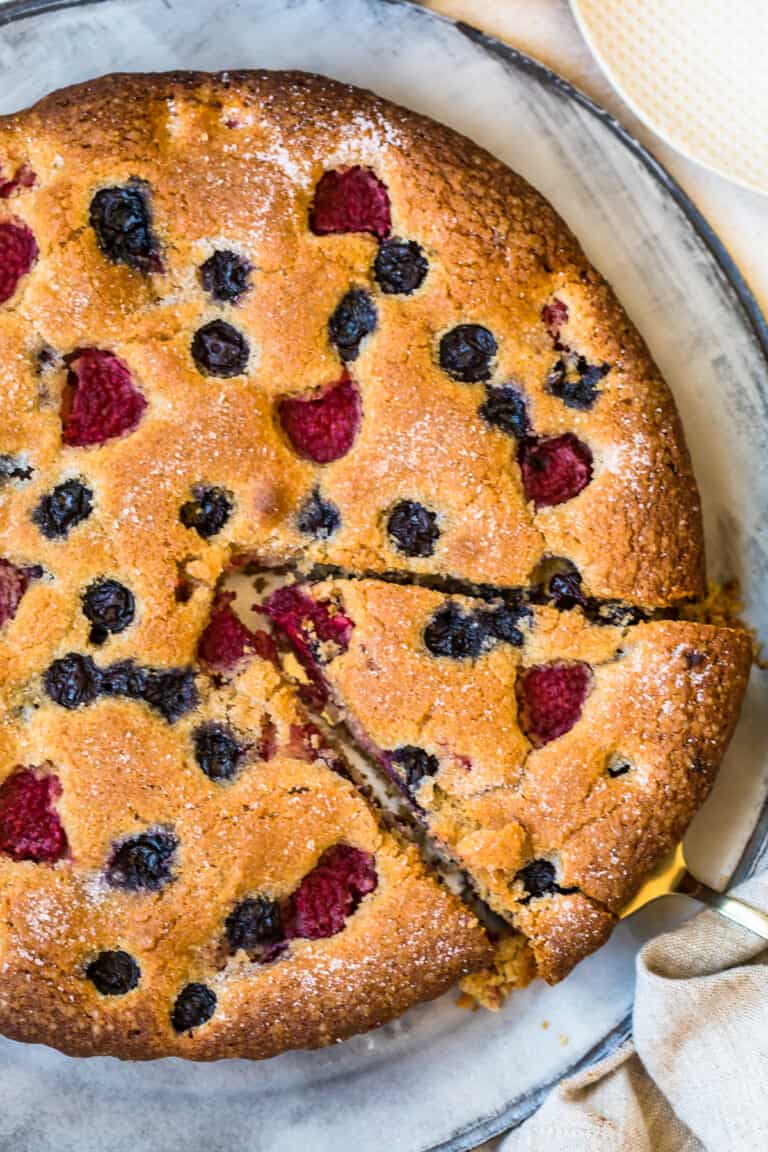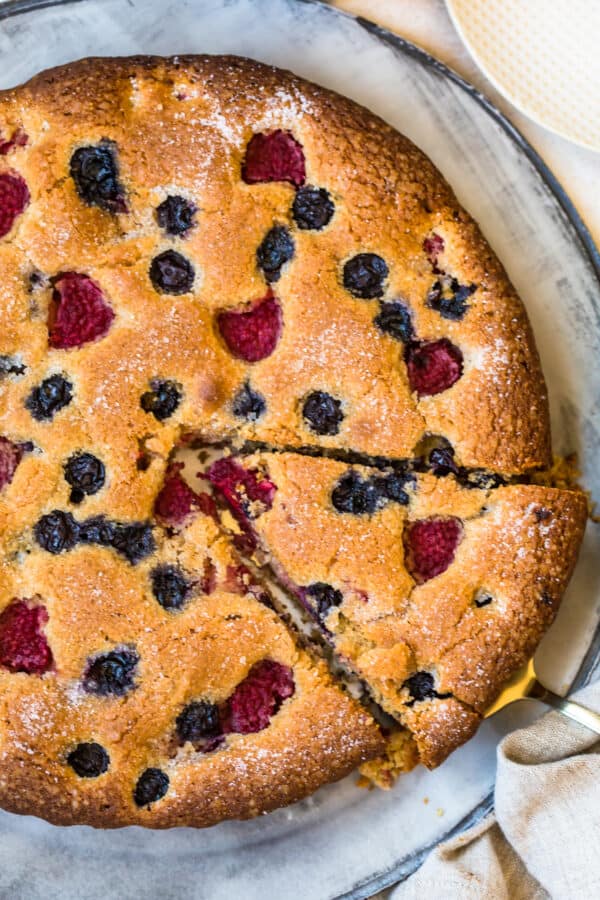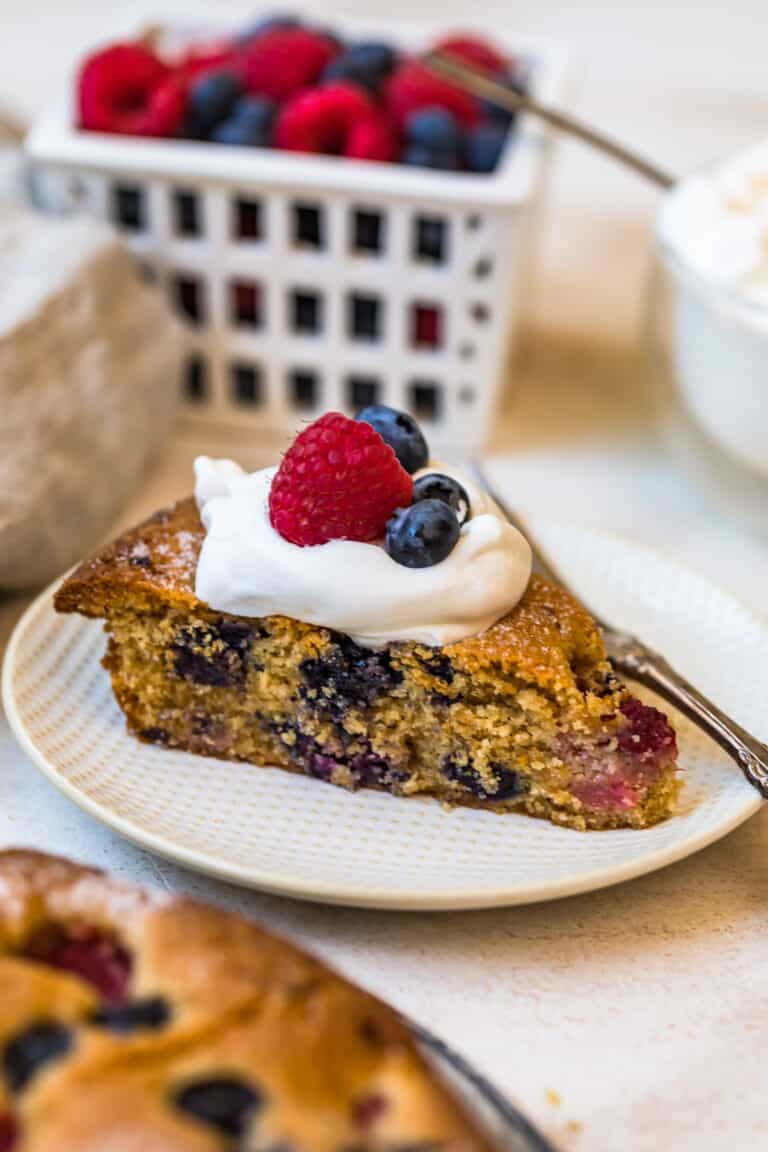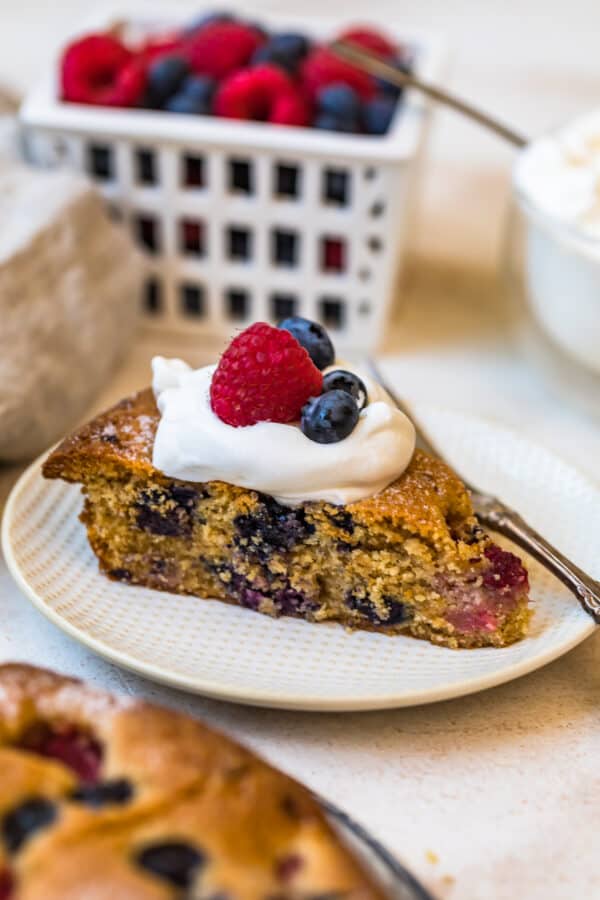 How long does this cake last?
If you keep the coffee cake in an airtight container at room temperature it will be good for around 3 or 4 days. However, you can extend the shelf life to one week by storing it in the fridge.
Ensure that it is either wrapped in clingwrap/aluminum foil or stored in an airtight container to prevent it from drying out.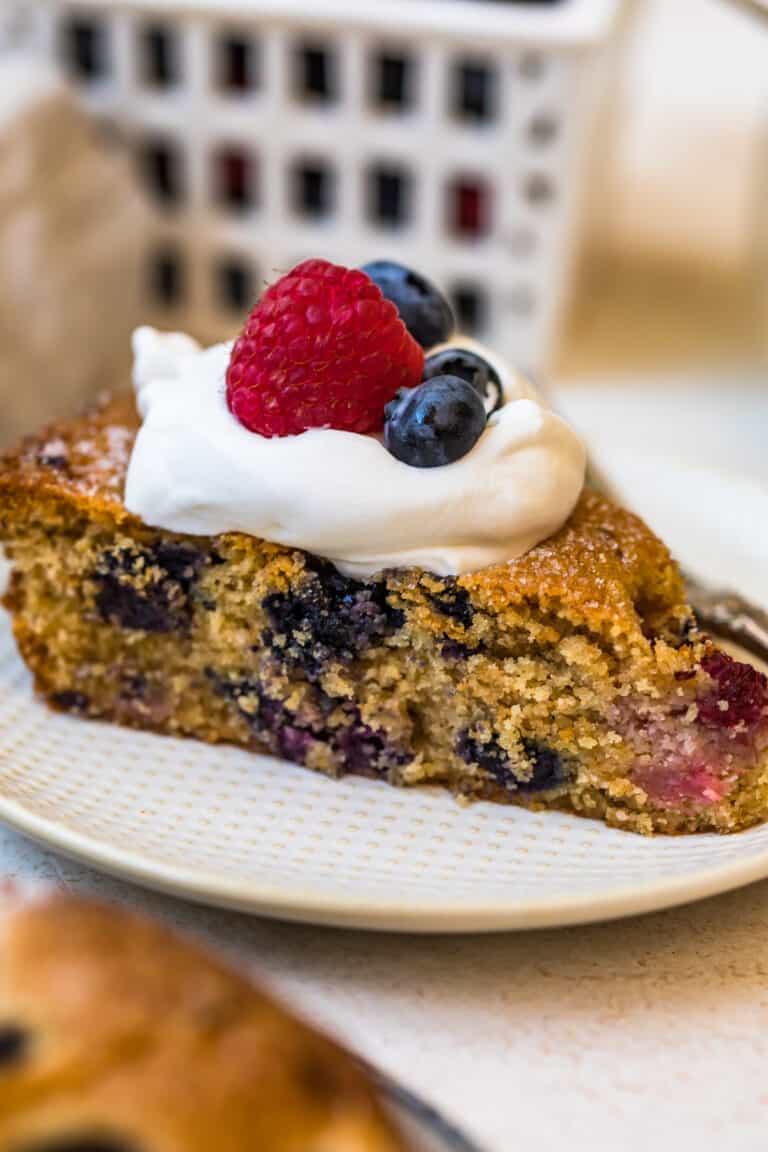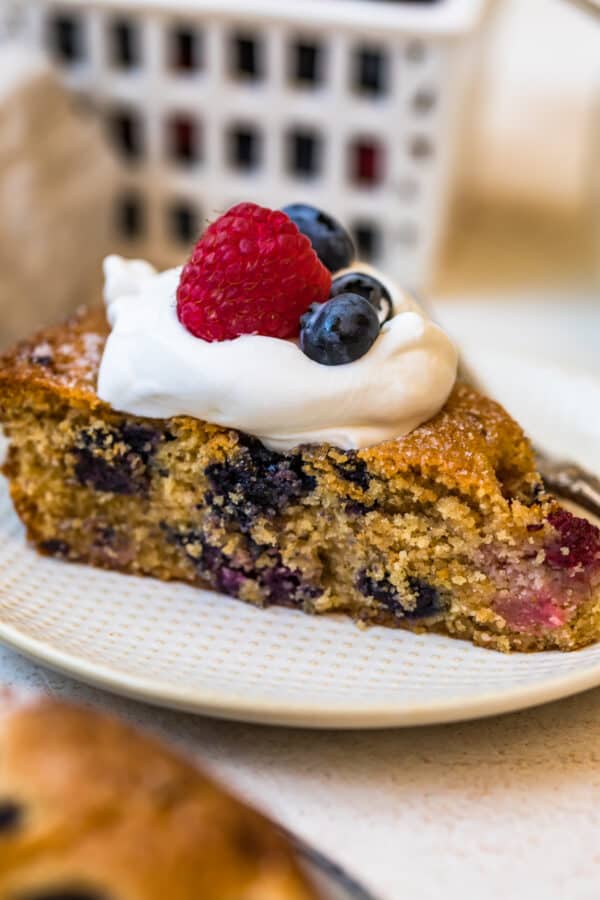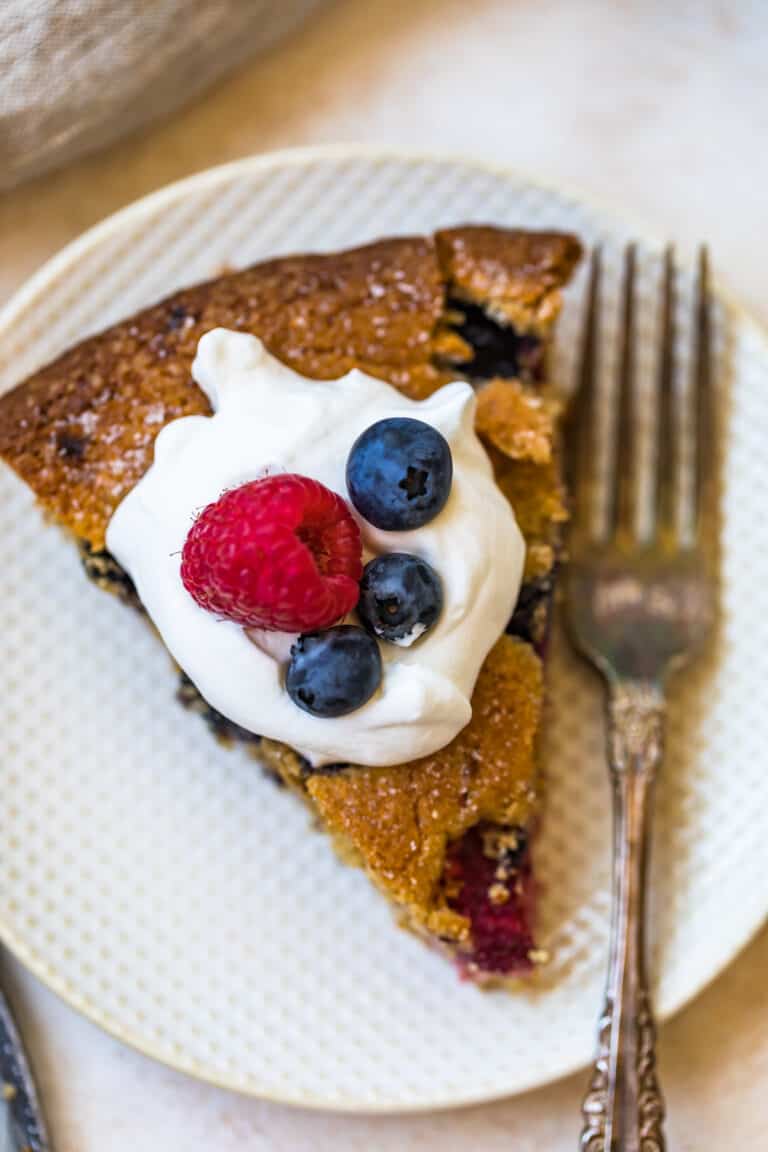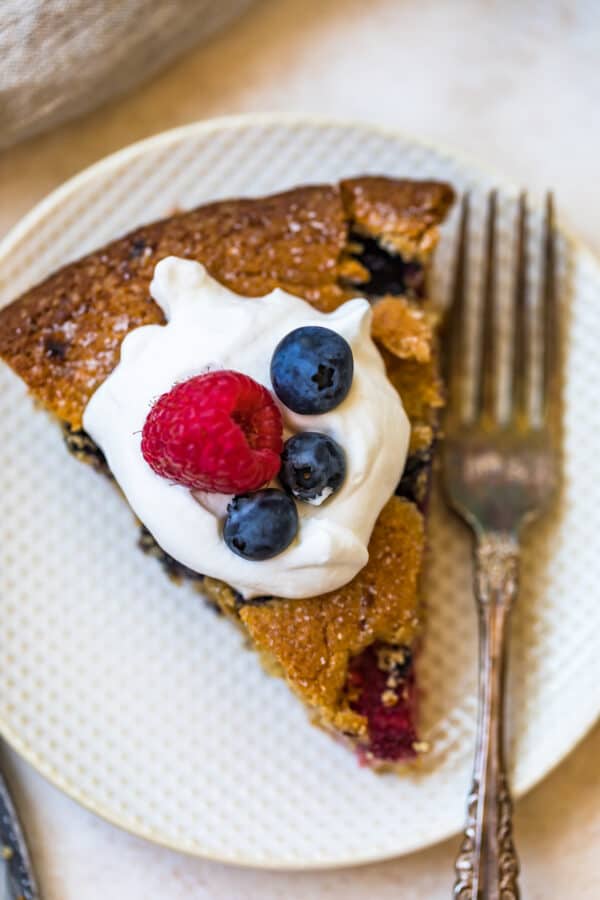 Tips!
Be sure to grease your pan so that the Blueberry Raspberry Coffee Cake can be removed easily.
Cook the cake in a pre-heated oven so that it bakes evenly.
The cake is baked when it is a deep golden brown and slightly pulls away from the sides of the pan. It should have a crackled top.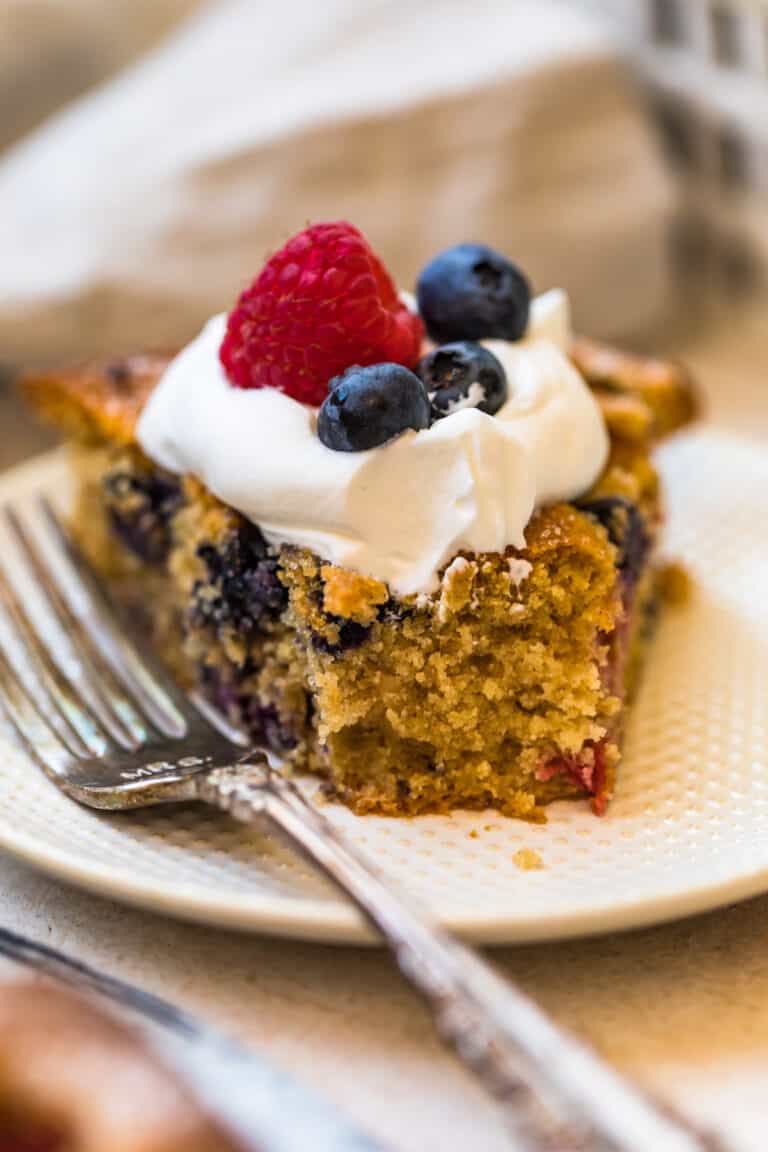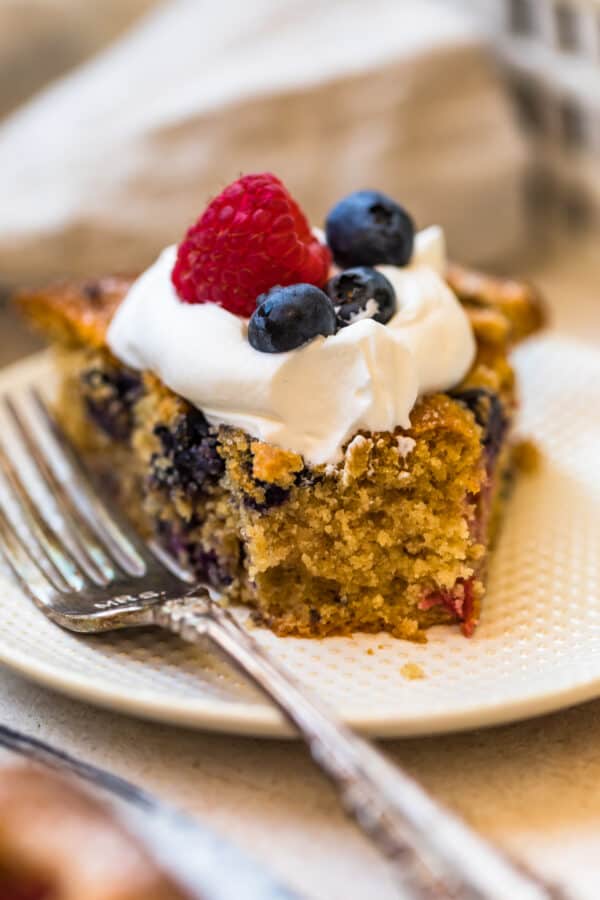 This blueberry coffee cake is the perfect thing to serve on weekend mornings with coffee, for Easter Brunch, or any time you need something sweet!
If you make this recipe be sure to upload a photo in the comment section below or leave a rating. Enjoy! You can also jump to recipe.