Cookie dough in dip form! Made with cream cheese and chocolate chips, this dreamy, creamy Cookie Dough Dip is whipped up in a flash. Serve with pretzels, graham crackers, anything really!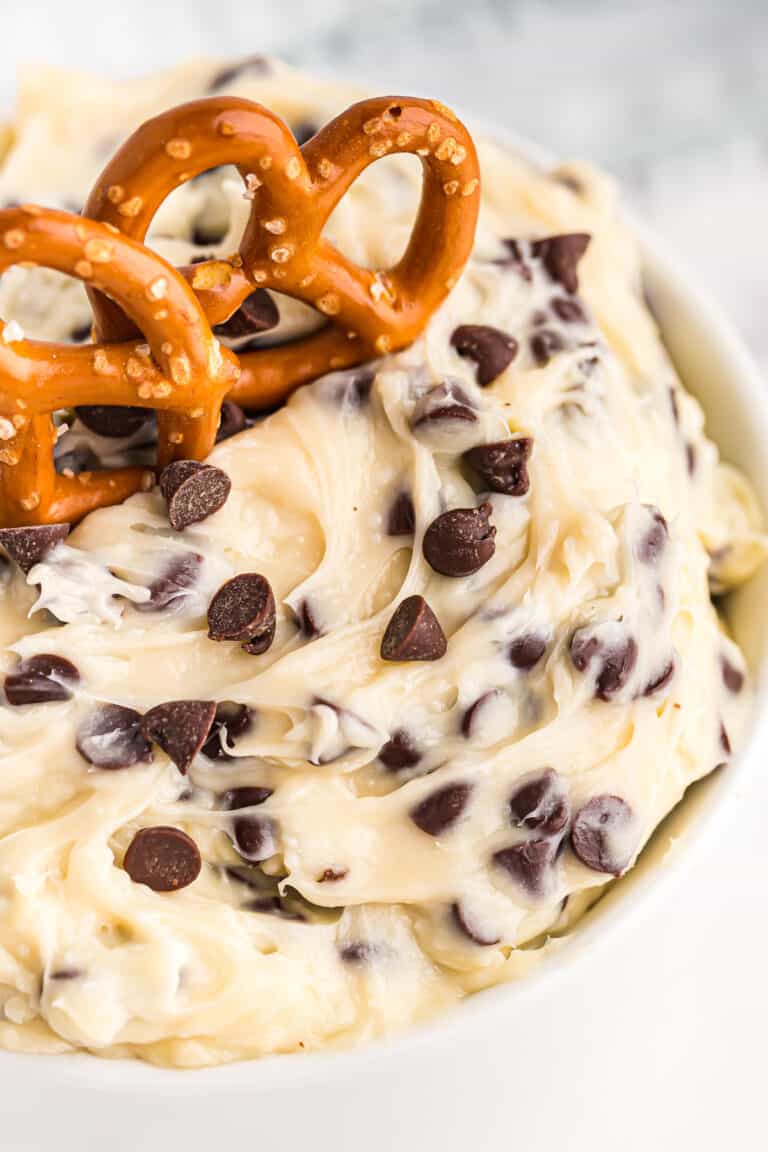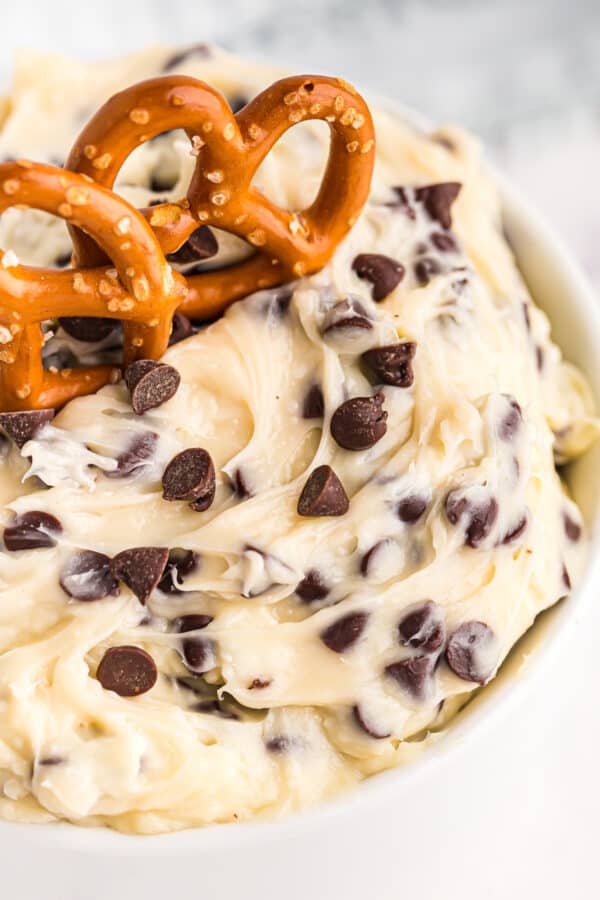 Look up 'treat' in the dictionary and you'll see a picture of this no bake Cookie dough Dip (ok, maybe not, but it should be in there!). If you're a fan of cookie dough then this will really float your boat, it's creamy with a hint of vanilla and loaded with chocolate chips – get dunking!
If you're looking for more recipes to satisfy that sweet tooth, why not also try my delicious Chocolate Chip Peanut Butter Blondies or my Loaded Chocolate Chip Giant Cookies!
Why you'll love this Cookie Dough Dip
Cookie dough… as a dip! This addictive dip has all the flavors of cookie dough but the softer consistency means you can smoosh in all kinds of goodies into it.
An easy dip. A no bake cookie dough dip that comes together in 5 mins with a handful of pantry staples.
A fun party dessert. This sweet dip is perfect for parties, put out a big bowl and let everyone dip in a variety of dippers.
How to make this Cookie Dough Dip
Be sure to scroll to the bottom of the page for the full recipe
Make your cookie dough – Combine butter, cream cheese and sugars and vanilla and salt in the bowl of stand mixer until smooth.
Add chocolate chips – Fold in mini chocolate chips until evenly distributed in the dip.
Serve with your favorite dippers and enjoy!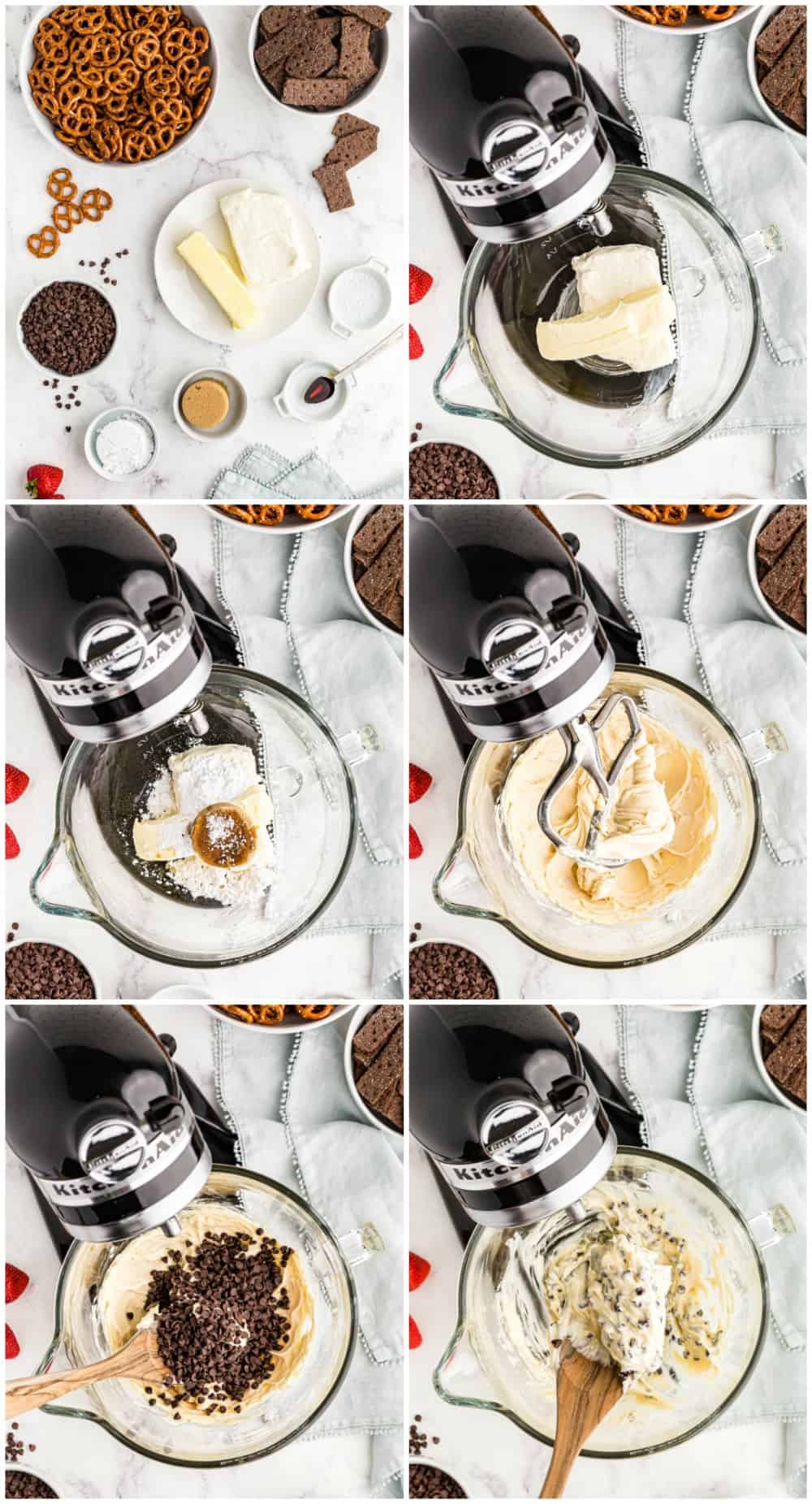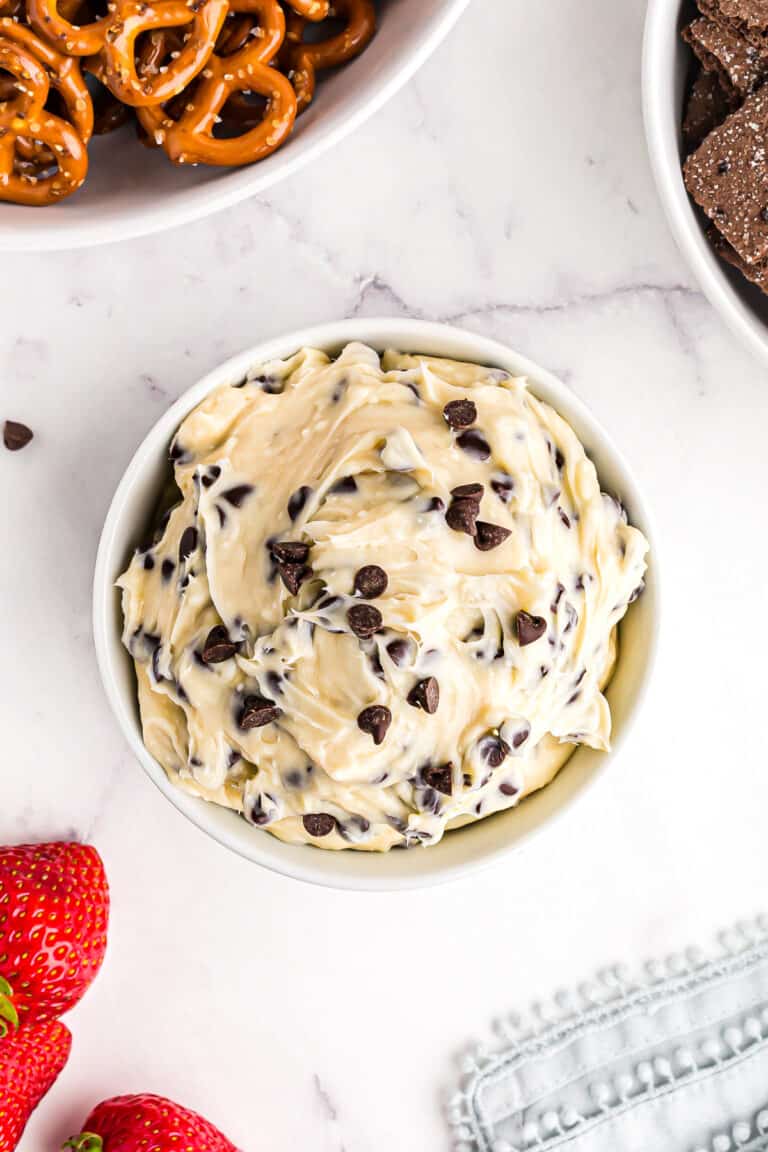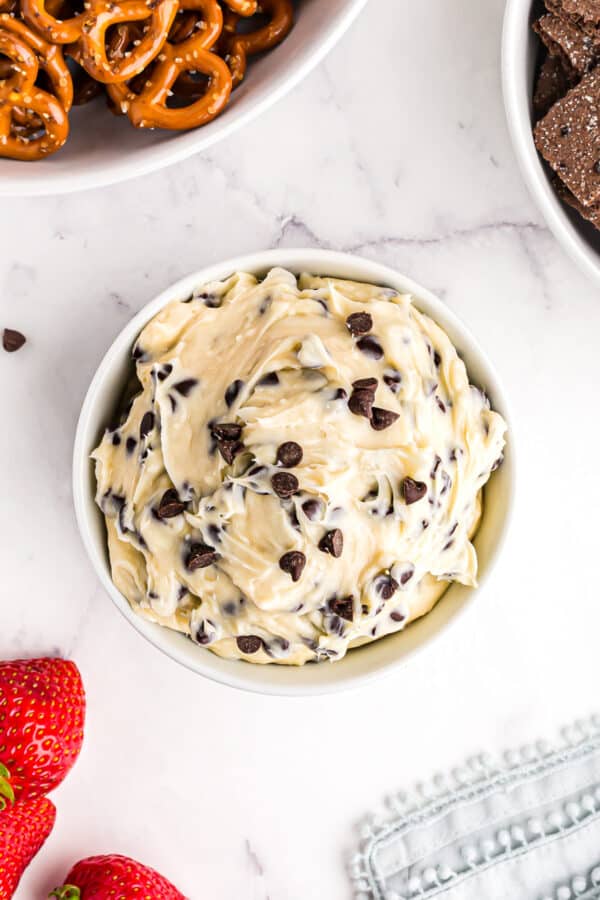 What to serve with this Cookie Dough Dip
This rich and creamy sweet dip plays well with so many dippers, both sweet and savory! Here are some ideas.
Pretzels
Green apples
Strawberries
Chocolate graham crackers
Waffle cones
Corn Chips
Nilla Waffers
Golden Oreos
Sugar Cookies
Ladyfingers
Add ins
This chocolate chip Cookie Dough Dip is wonderful as is, but of course you can have a play and mix in other goodies – why the heck not! You could add in toffee pieces, mint choc chip, crushed candy canes (for a festive vibe), you could also crumble in some graham crackers for an added crunch. Have fun!
Oooh M&M's too!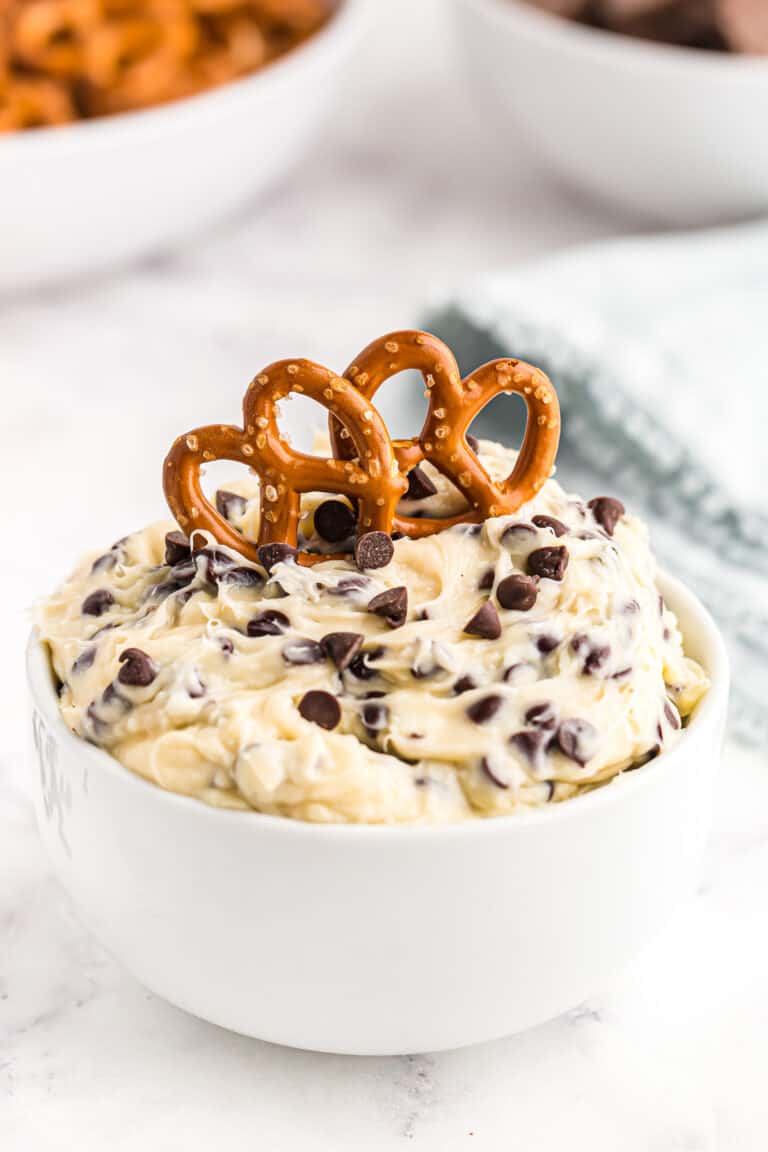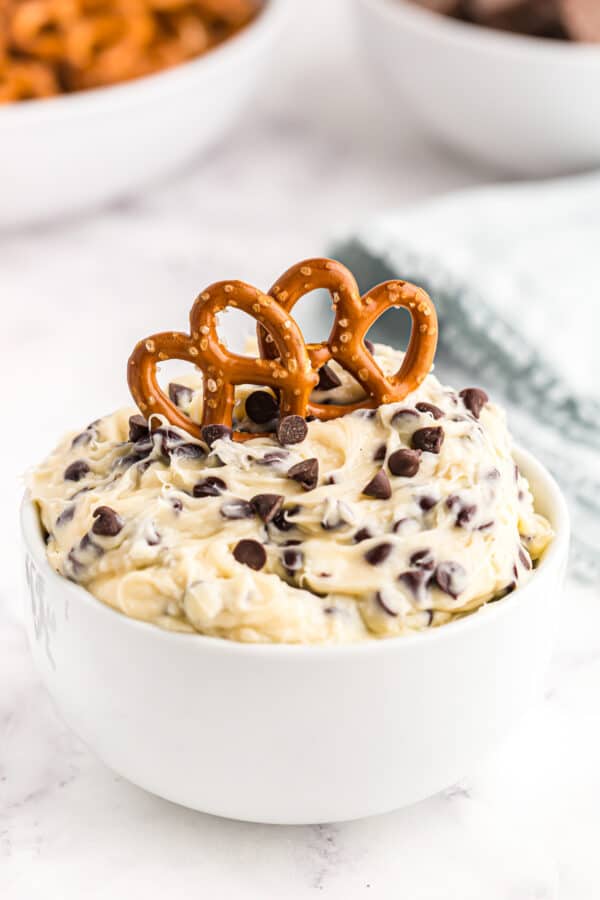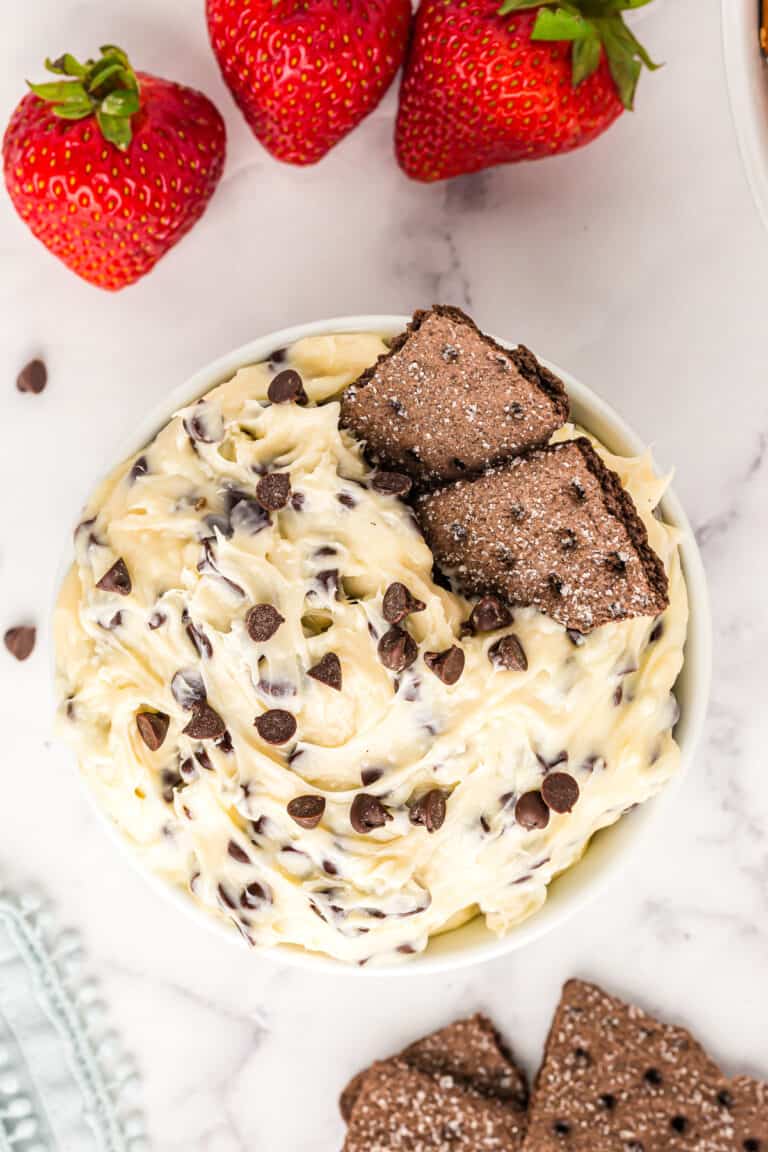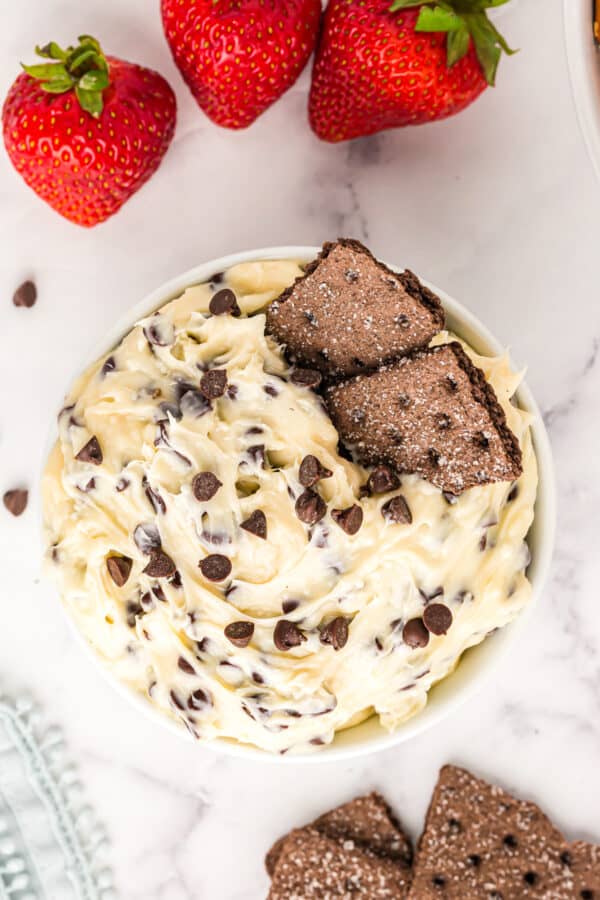 Can I make this dip in advance?
The great thing about this recipe is it's a breeze to whip up – 5 mins and you're dipping. If you'd like to make this in advance, make sure to refrigerate it. If you're serving the dip after it's been in the fridge, give it a little time to come up to room temp so that it's soft and spreadable.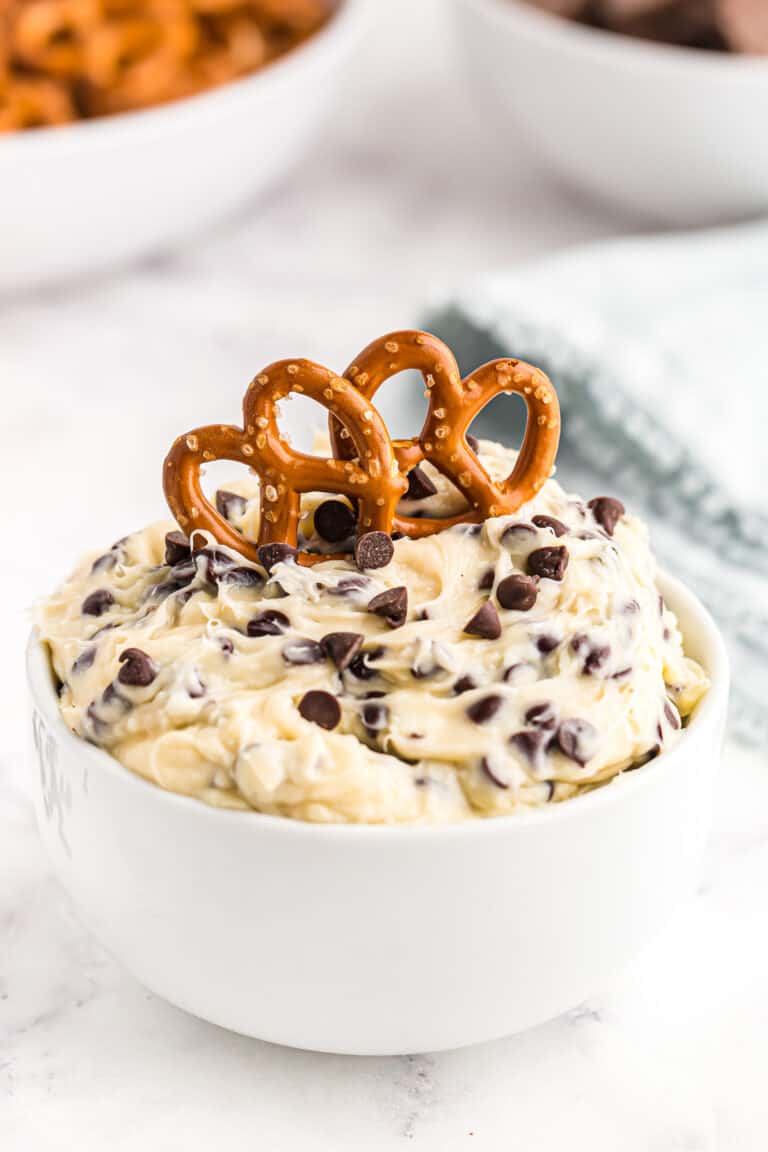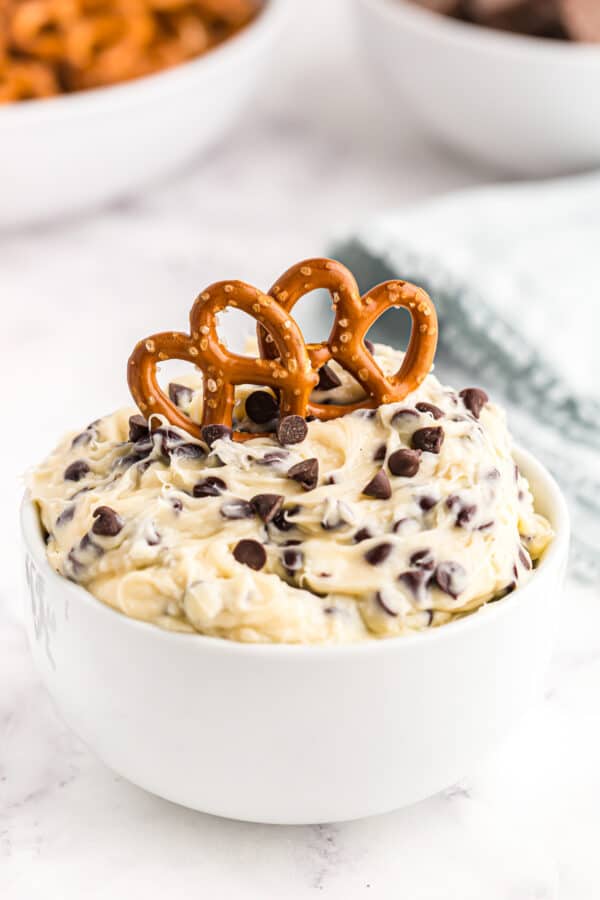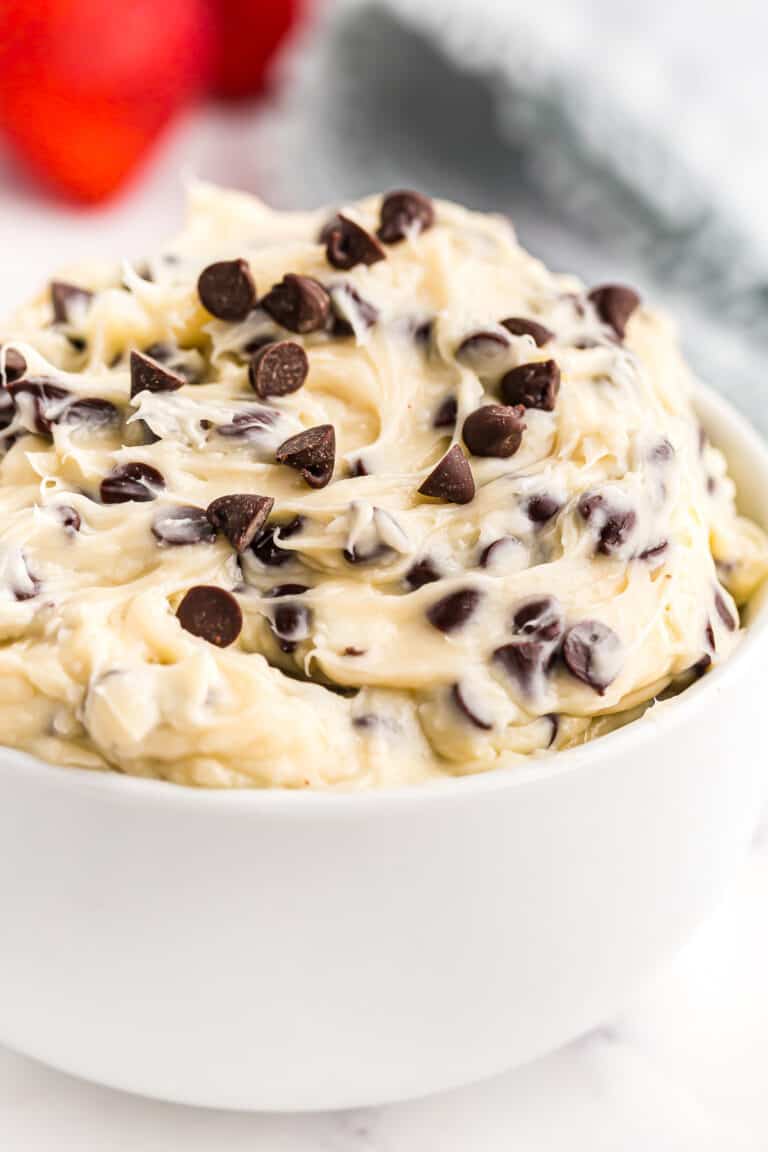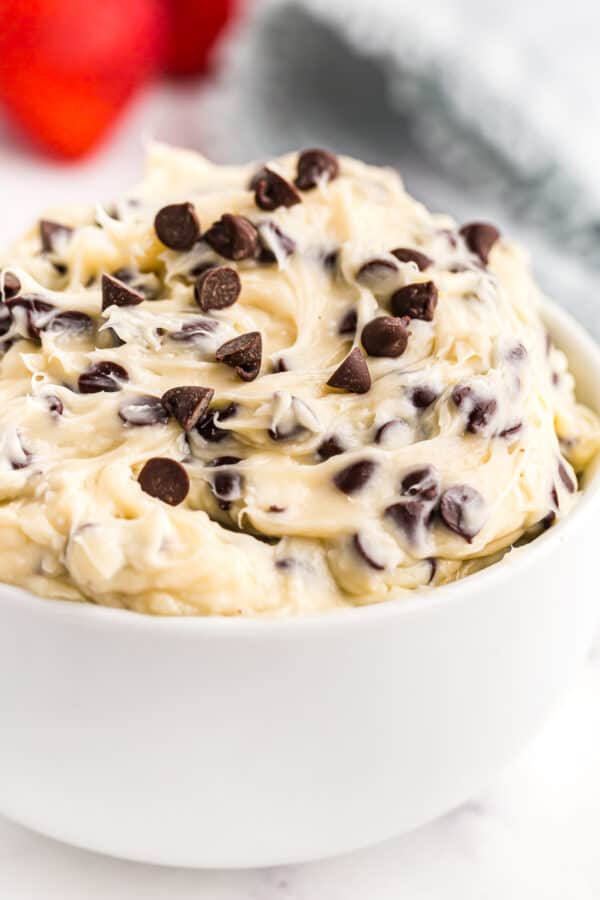 Recipe notes and tips
Make sure your ingredients are up to room temp.
I recommend using a stand or hand mixer, makes life even easier
Feel free to add in other mix ins – have fun!
Make sure you fold in the chocolate chips so they are evenly distributed.
Store in the fridge in an airtight container.
Serve at room temp, so it's lovely and soft – perfect for dipping!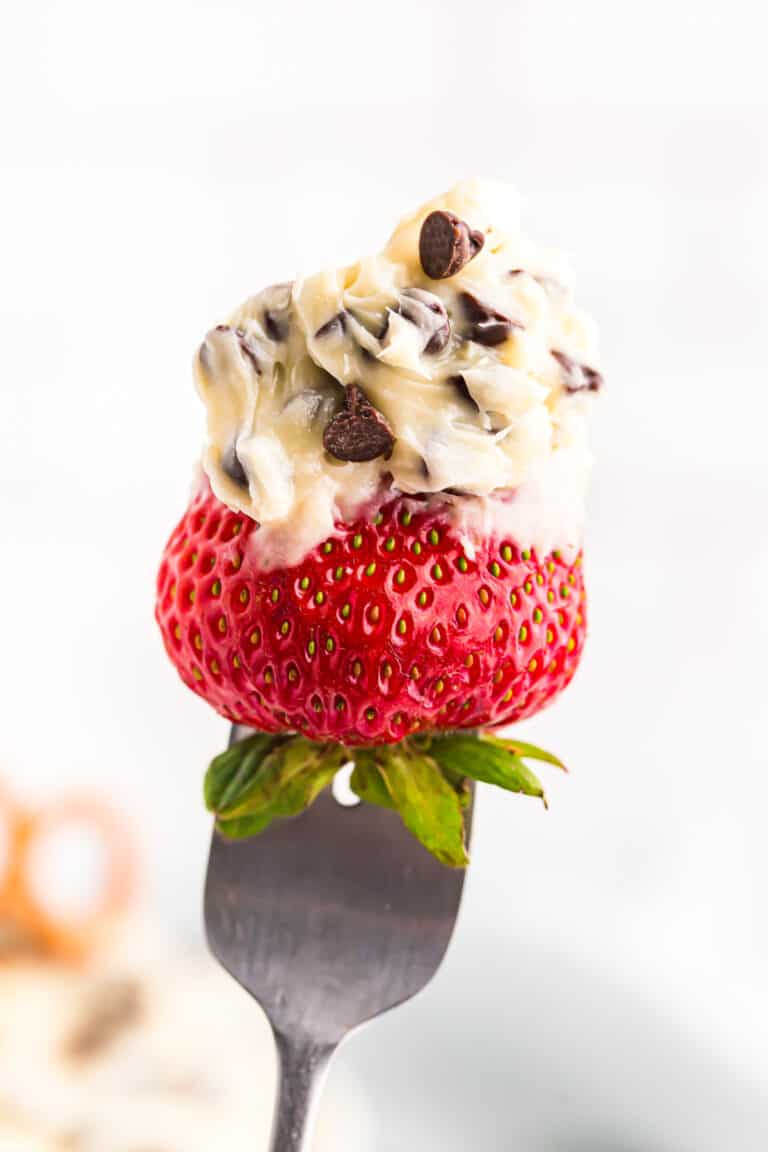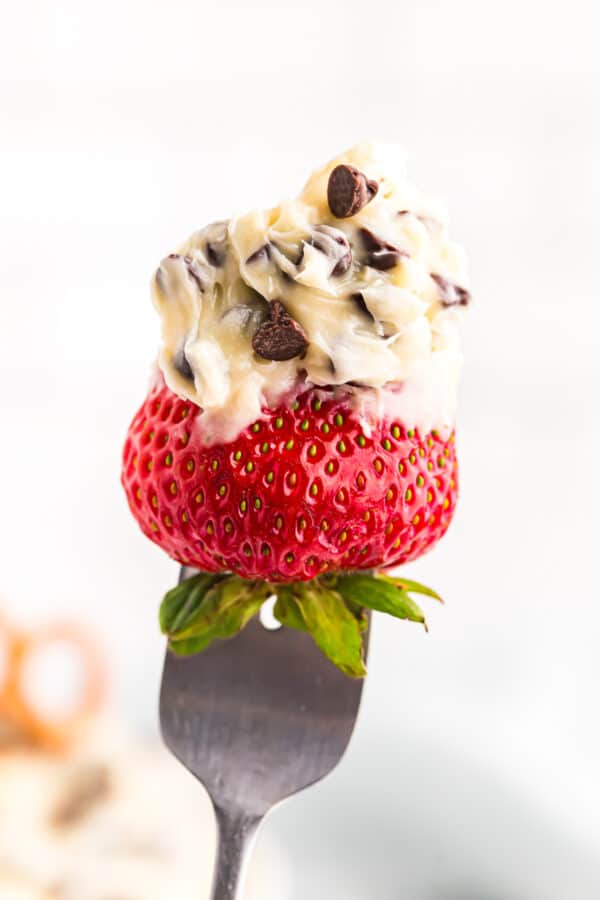 Other chocolate chip treats