Cookie Dough Dip is smooth, creamy, sweet, and speckled with as many chocolate chips as your heart desires! Basically, this addictive dip takes everything you love about cookie dough and makes it easy to scoop with pretzels, graham crackers, or anything else you like. And yes, it's egg-free and safe to eat!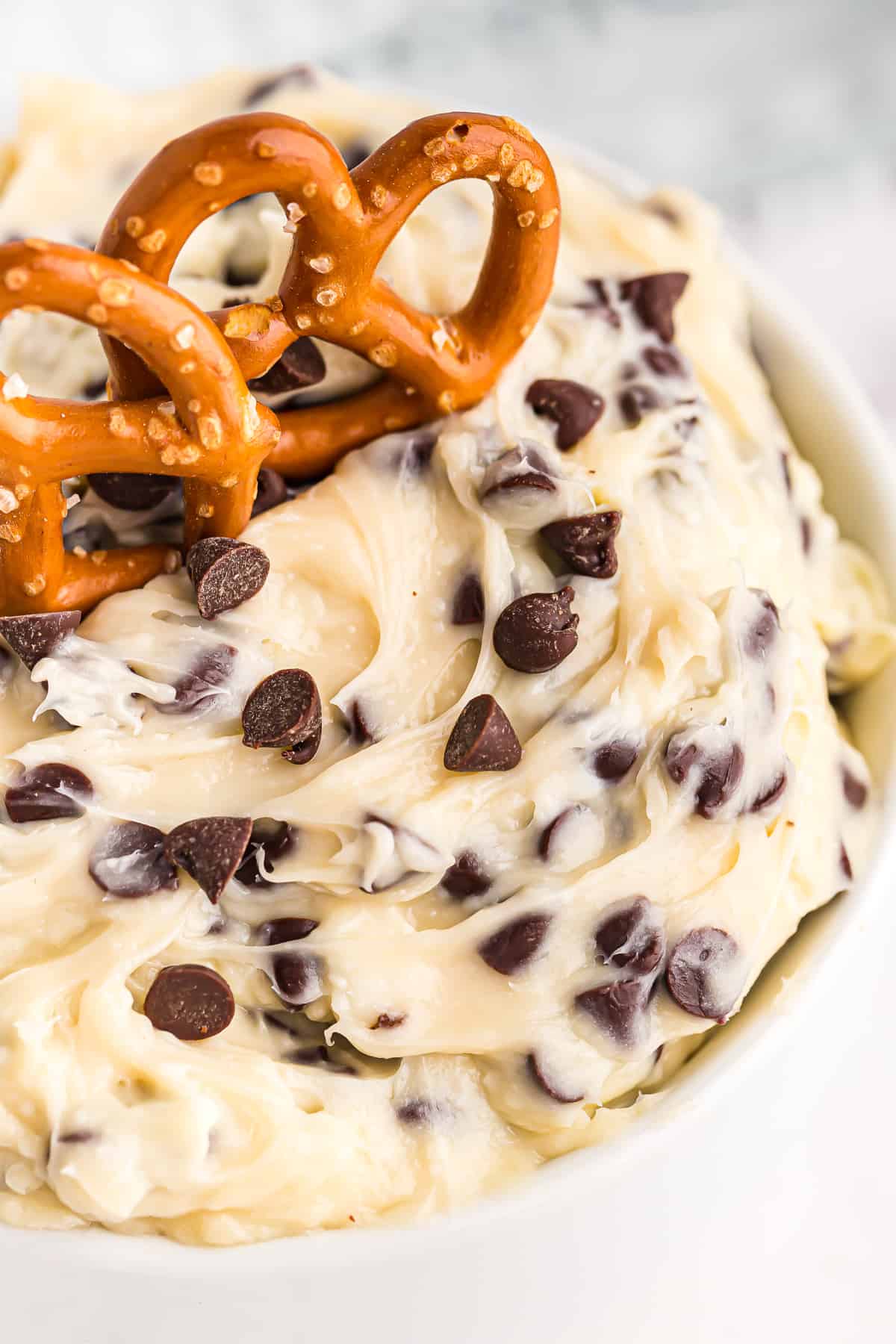 What's in this Cookie Dough Dip Recipe
A no bake cookie dough dip that comes together in 5 mins with a handful of pantry staples.
Butter: It needs to be unsalted and adjusted to room temperature.
Cream Cheese: While you can use low-fat cream cheese, regular cream cheese has the creamiest, thickest consistency.
Powdered Sugar: This helps create the best sweetness and fluffy consistency.
Brown Sugar: In a pinch, you can always make your own by combining one cup of white granulated sugar with one tablespoon of molasses.
Vanilla Extract: Ever since I started making my own homemade vanilla extract, I just can't go back to the store-bought stuff. Try it and let me know what you think!
Kosher Salt: Just a pinch is needed.
Chocolate Chips: Semisweet mini chocolate chips are my favorite to use, but you can use any others you like.
PRO TIP: Make sure your ingredients are up to room temp.
What else can I add?
This chocolate chip cookie dough dip is wonderful as is, but of course you can have fun and mix in other goodies – why not! You could add in M&Ms, toffee pieces, mint chocolate chip, crushed candy canes (for a festive vibe), you could also crumble in some graham crackers for an added crunch. Get creative!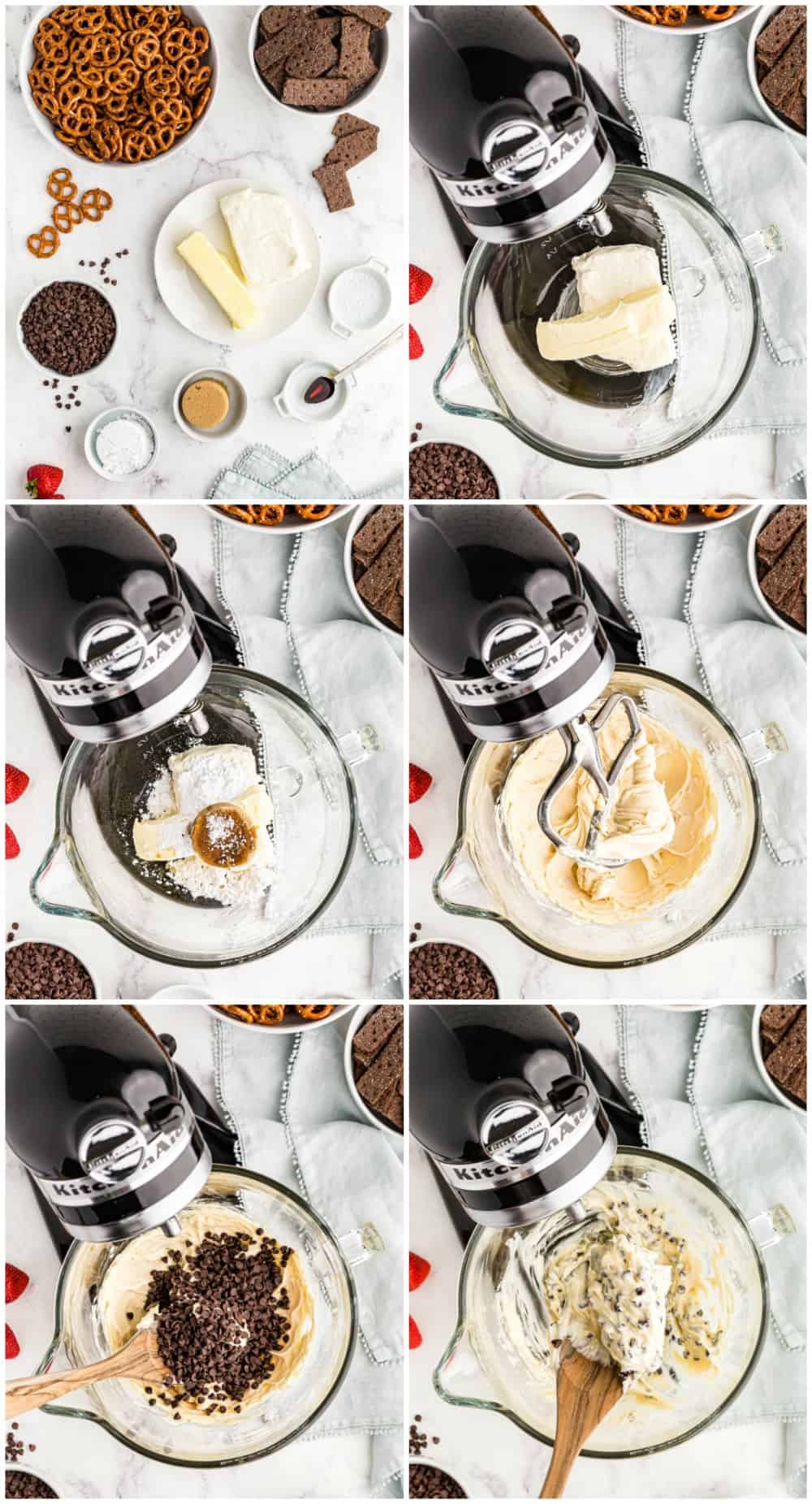 Can I make it in advance?
The great thing about this recipe is it's a breeze to whip up – 5 mins and you're dipping. If you'd like to make this in advance, make sure to refrigerate it. If you're serving the dip after it's been in the fridge, give it a little time to come up to room temp so that it's soft and spreadable.
Is cookie dough dip safe to eat?
Yes! There are no raw eggs in this safe to eat dip.
How else can I use it?
Cookie dough dip also makes a pretty fantastic frosting for cakes and cupcakes.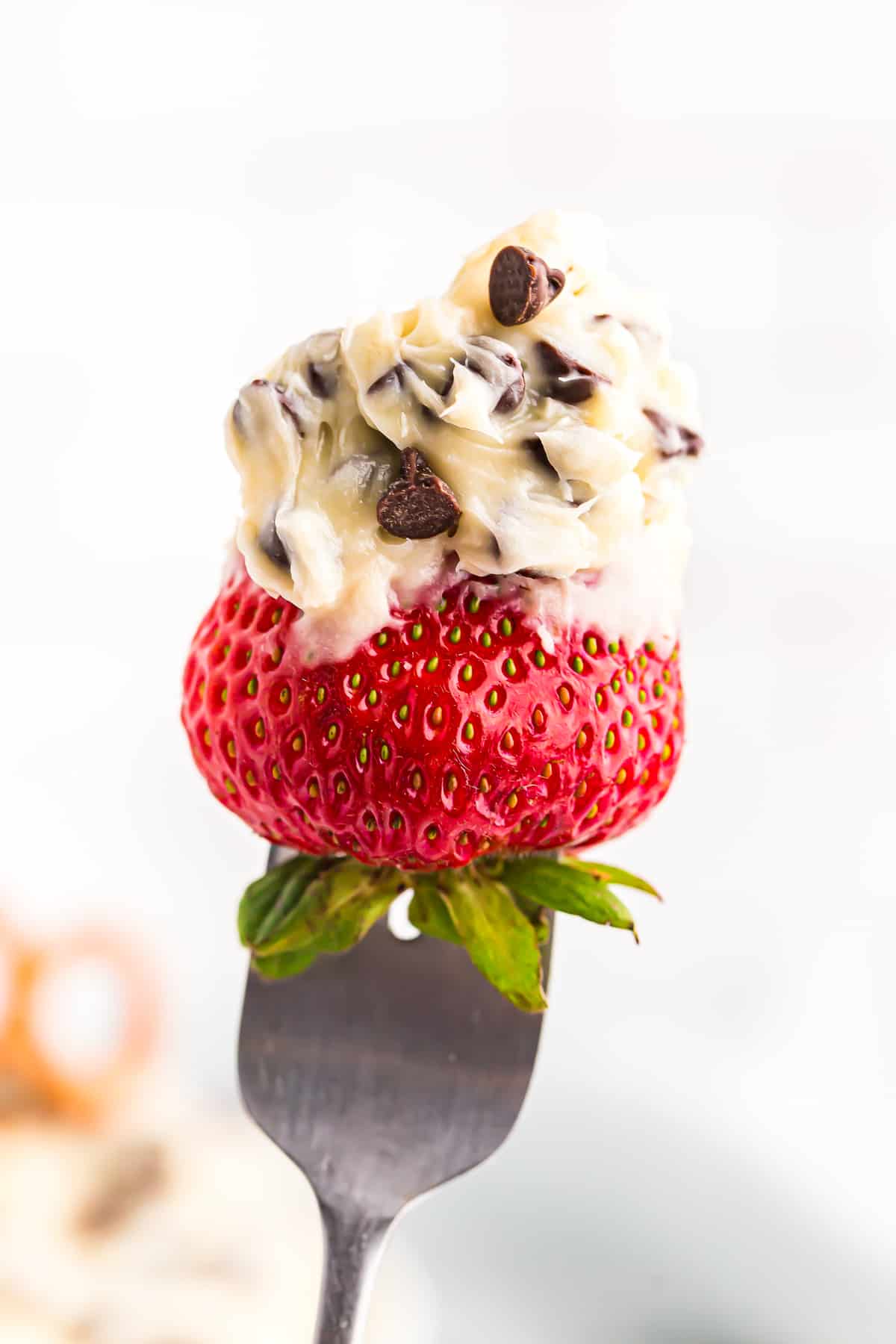 How to Store
In an airtight container in the fridge, cookie dough dip will stay good for about 4-5 days. Let it sit at room temperature for a few minutes prior to serving so it's soft again and easy to scoop.
How to Freeze
In an airtight container in the freezer, cookie dough dip will stay fresh for up to 3 months. Let it slowly thaw in the fridge prior to serving.
Serving Suggestions
This rich and creamy sweet dip plays well with so many dippers, both sweet and savory! Here are some ideas.
Pretzels
Green apples
Strawberries
Chocolate graham crackers
Waffle cones
Corn Chips
Nilla Wafers
Golden Oreos
Sugar cookies
Ladyfingers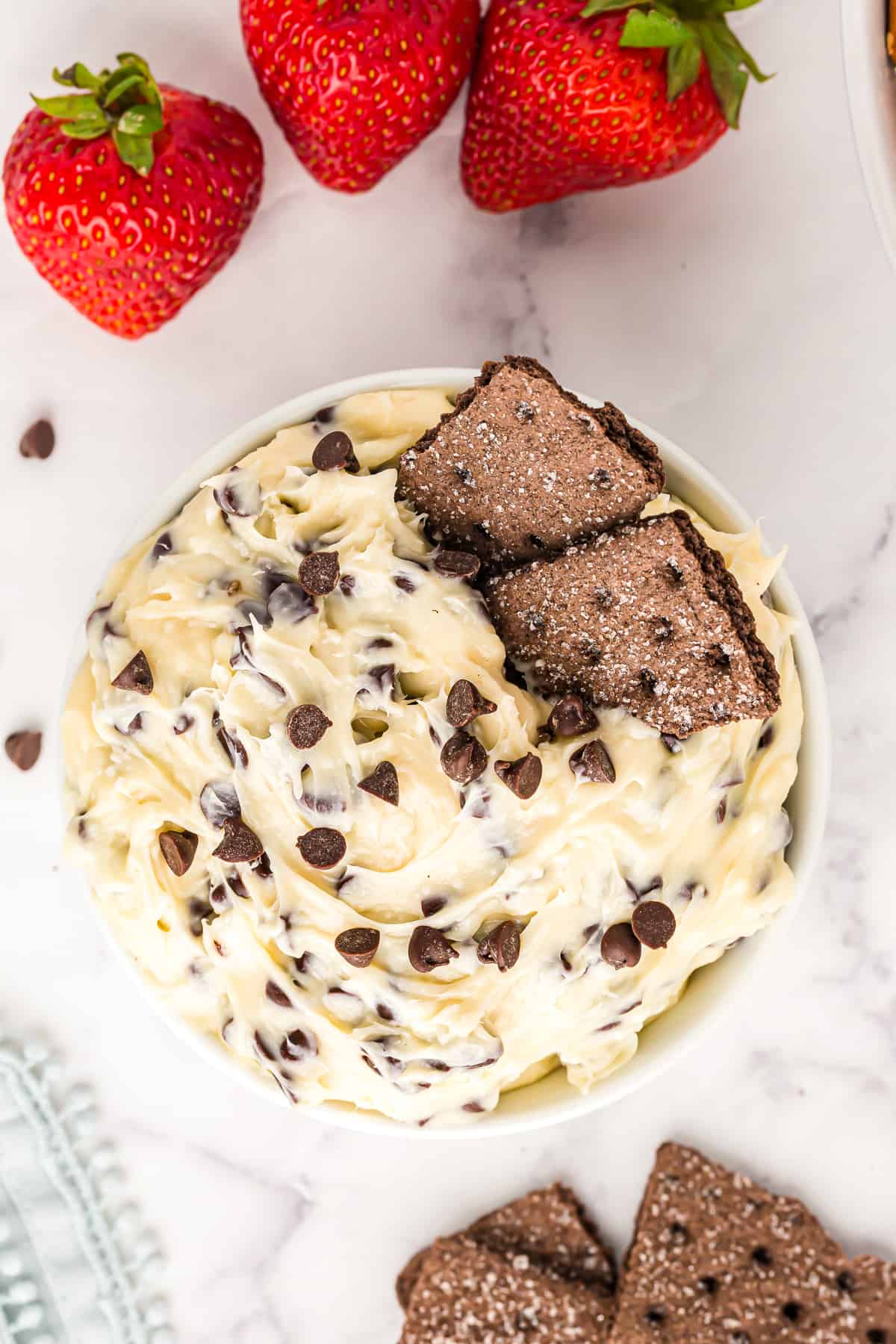 5-Star Review
"We had a dip contest at work and I submitted this recipe. AND IT WON! Tastes great. I made a triple batch according to the directions and the only mod I made was to just dump the rest of the second bag of mini chips into the mix. It was a hit. Thanks." – Janeil
More Dessert Dip Recipes We Love