Skinny(er) Funfetti Cake Batter Dip is the perfect EASY sweet treat to bring to your next birthday party. Yum! This is the perfect sweet dip to make for kid's birthday parties, or a quick dessert after a long day.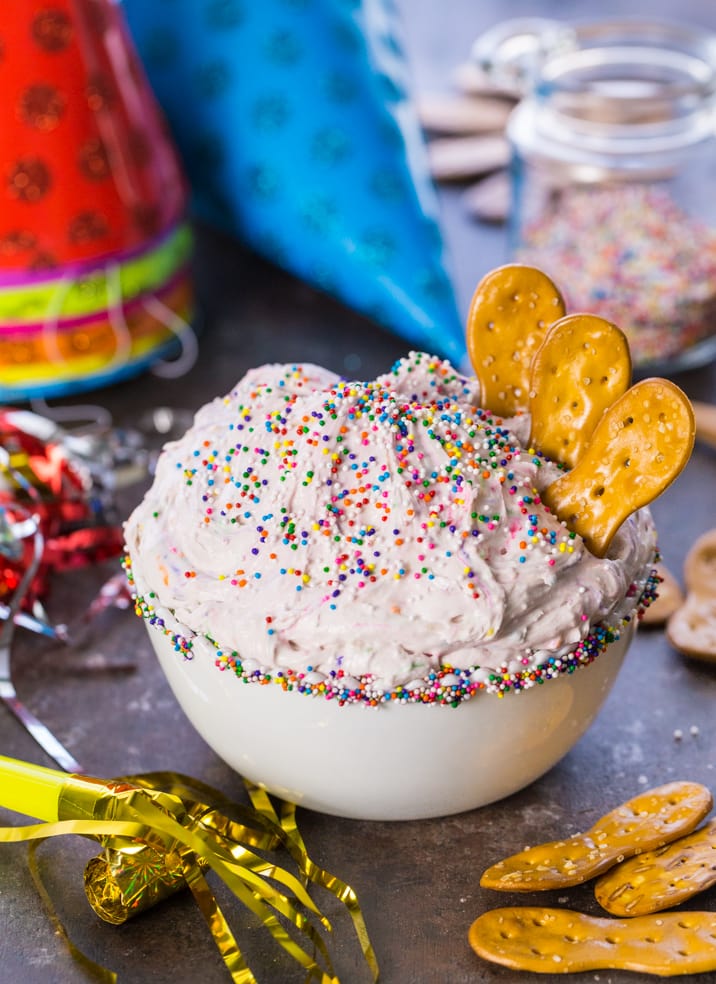 I have to admit…I get so scared to bring recipes to parties. Before I started the blog and didn't know how to cook, ANYTHING, I would get scared for that very reason. Now I get scared because there's added pressure owning a food blog. I'm always on the hunt for easy and fun recipes that will be crowd pleasers. This is that type of recipe! Fun for kids and adults, lightened up in all the right places, and it's always gone in minutes. You can't go wrong!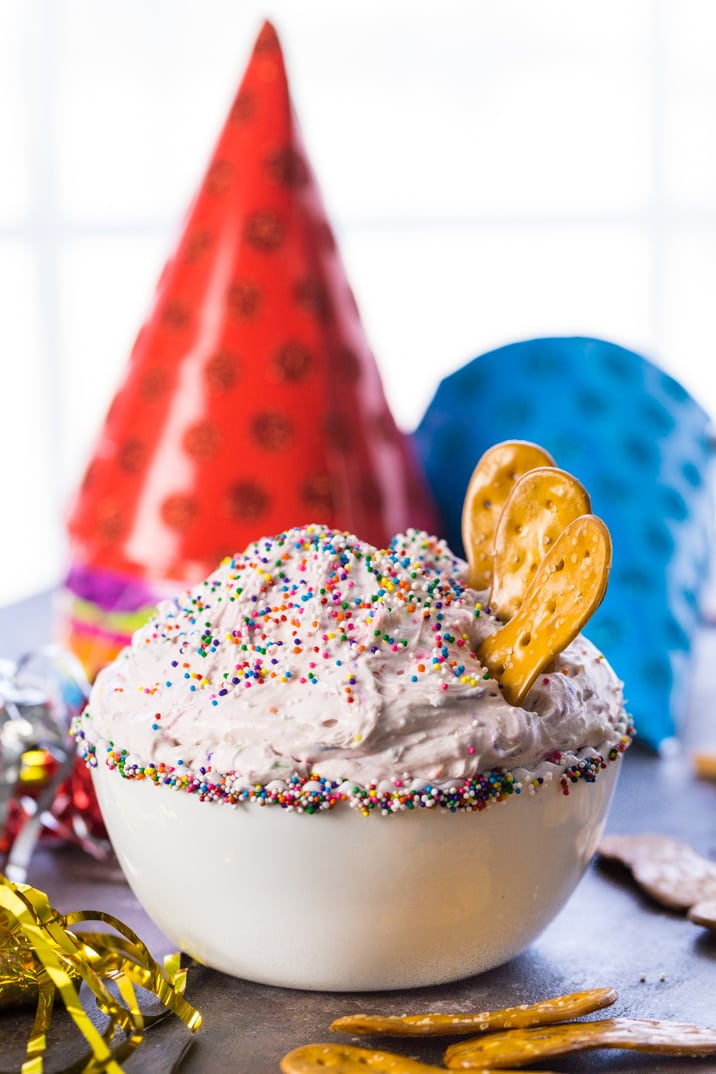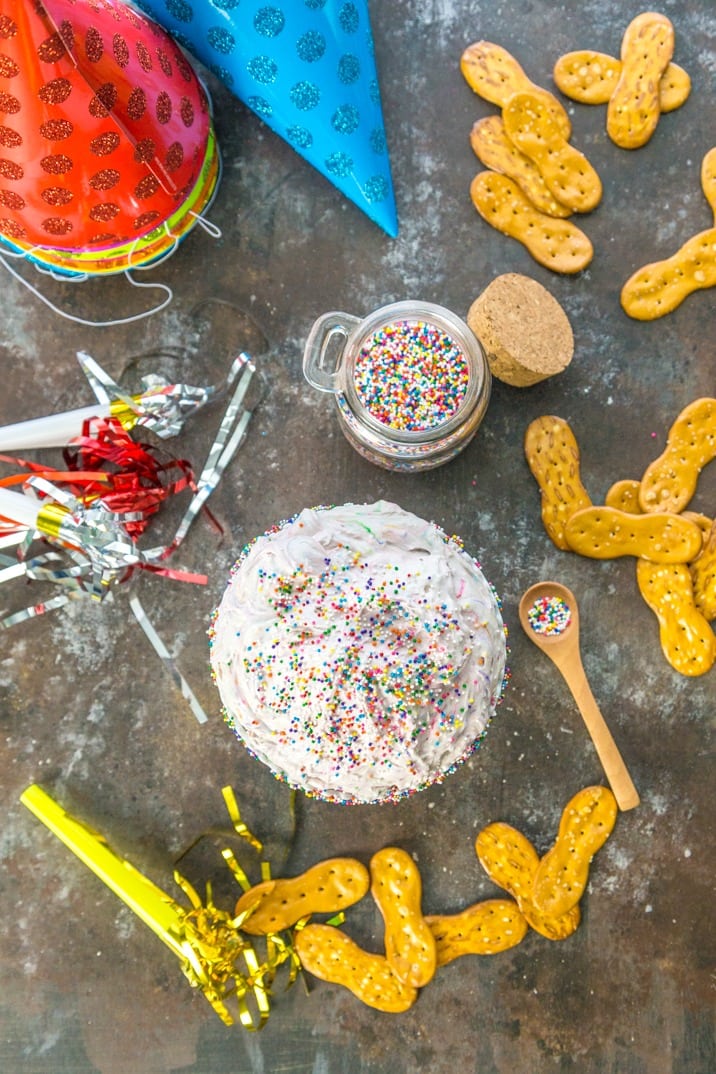 There's just something about funfetti that brings out the kid in everyone. My birthday isn't until August…but I think that's soon enough to celebrate. Is it so wrong that I want to make this for myself a month in advance??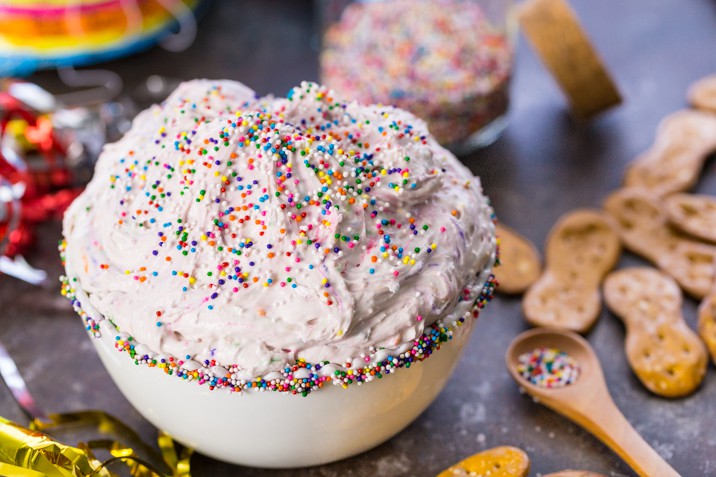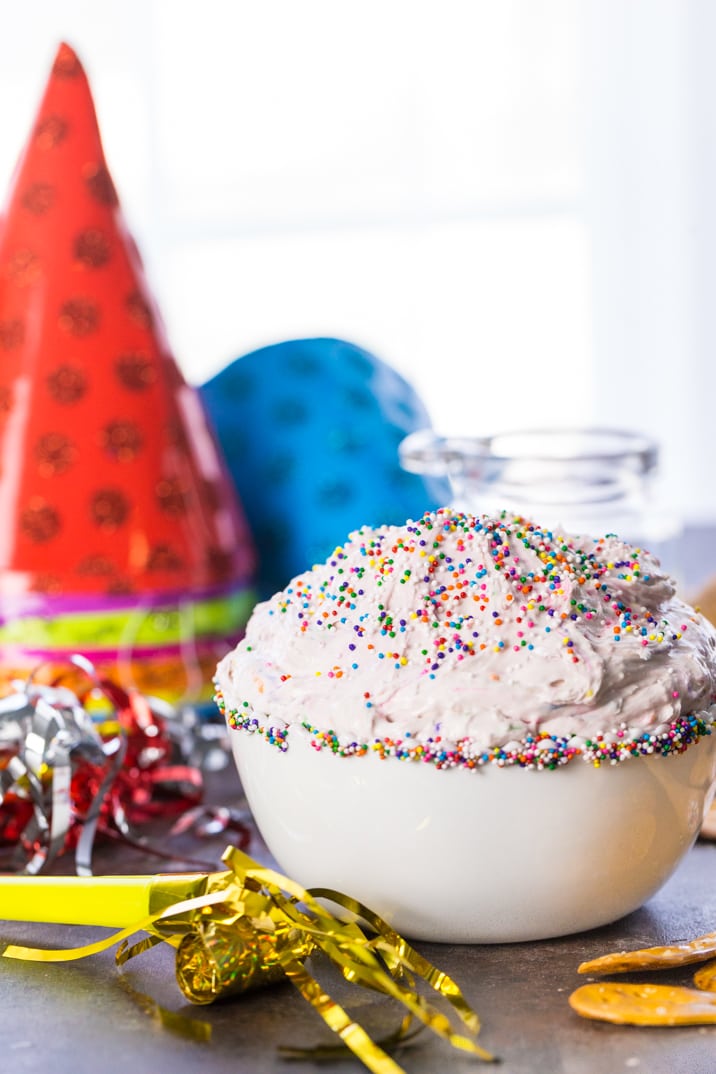 I dipped with pretzels to give the appearance of caring about calories, but really I want to dip so many things in this cake batter dip. Next time I have a feeling I'll be dipping chocolate chip cookies. IT'S MY BIRTHDAY!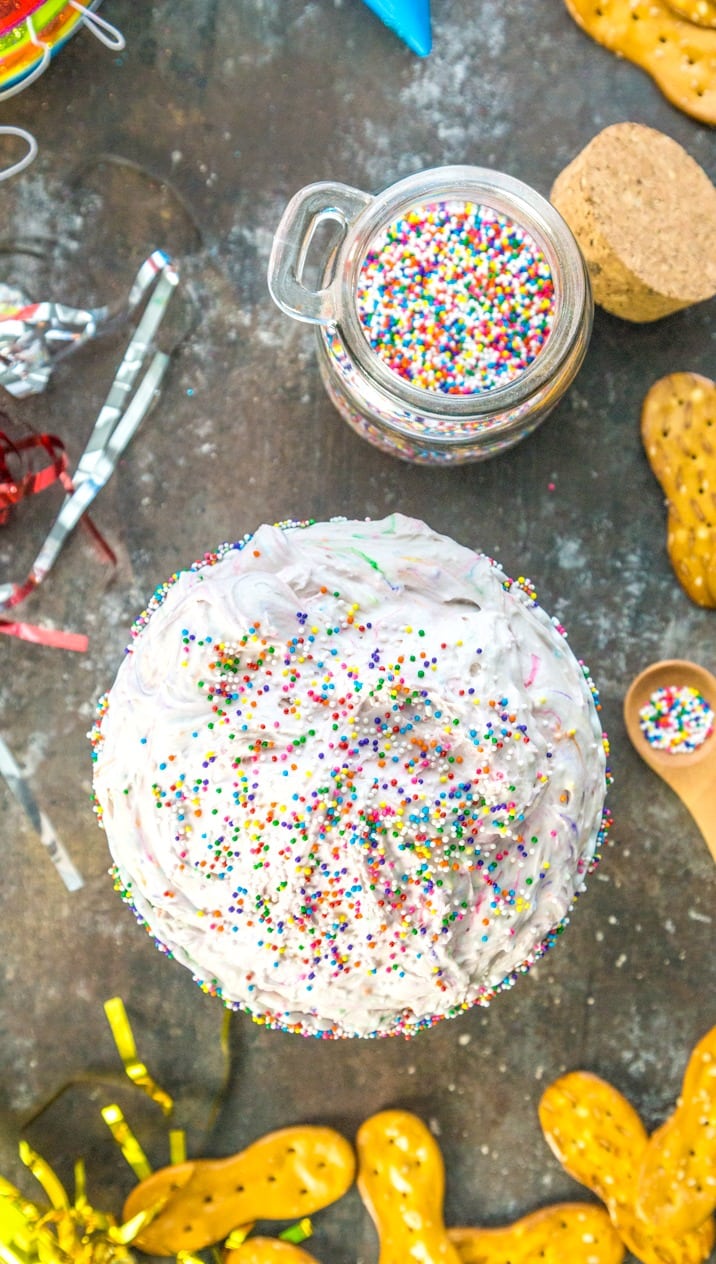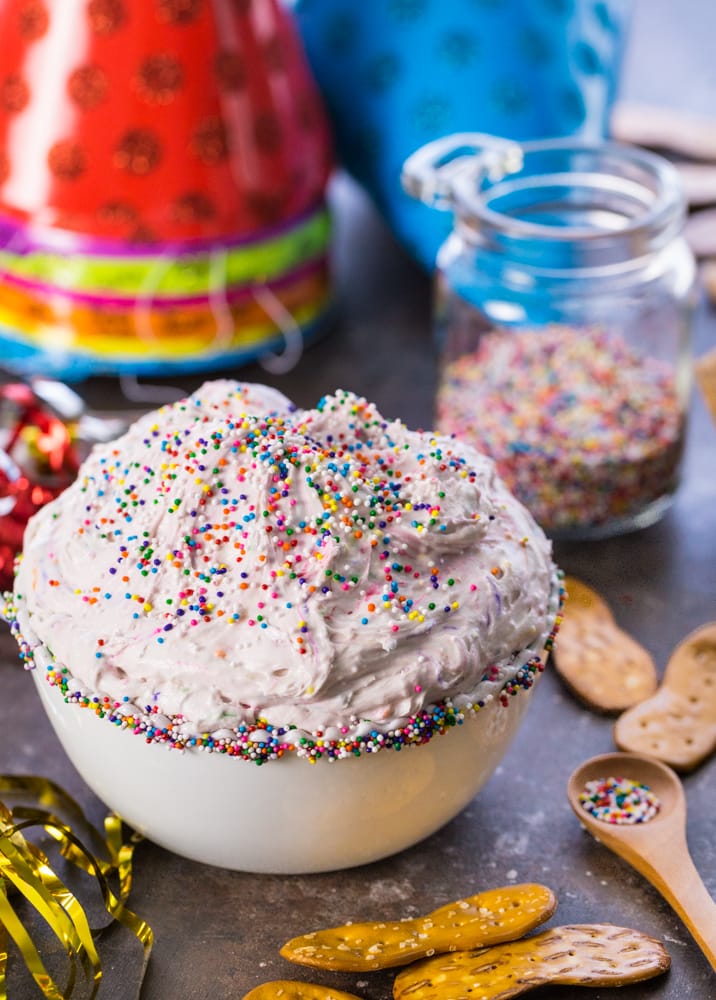 I adapted this Skinny(er) Funfetti Cake Batter Dip recipe from one of my FAVORITE blogs, Something Swanky!
She has such creative and fun recipes at every click. Check her out! Enjoy!