Funfetti Dip is the perfect EASY sweet treat to bring to your next birthday party. This is the perfect sweet dip to make for kid's birthday parties, or a quick dessert after a long day.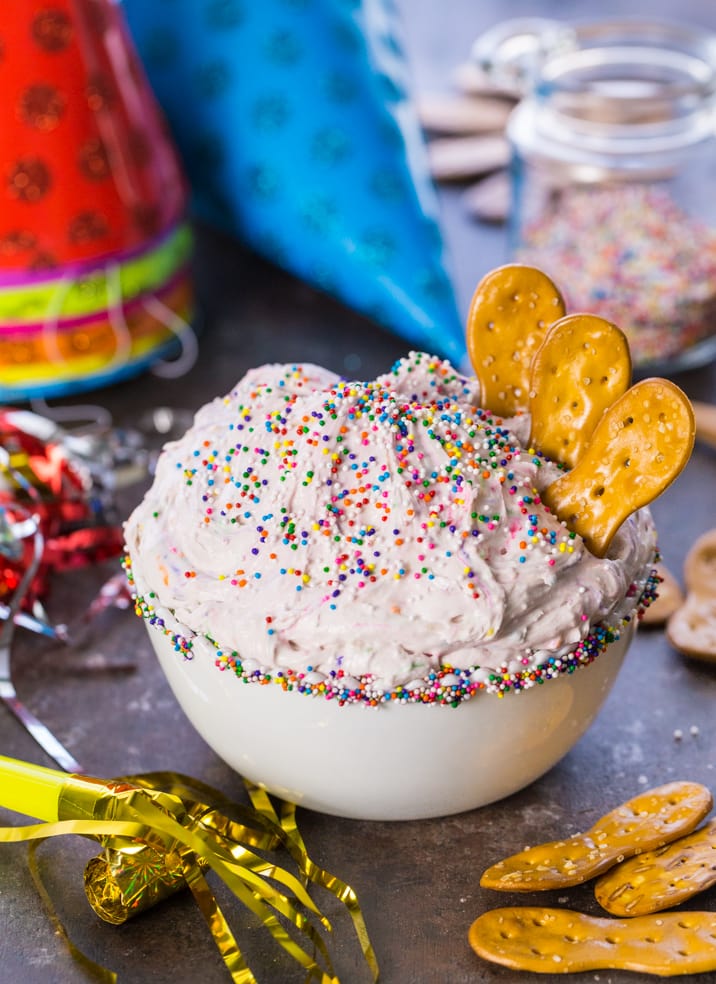 Funfetti Cake Batter Dip Recipe
I have to admit…I get so scared to bring recipes to parties. Before I started the blog and didn't know how to cook, ANYTHING, I would get scared for that very reason. Now I get scared because there's added pressure owning a food blog. I'm always on the hunt for easy and fun recipes that will be crowd pleasers.
This funfetti cake batter dip is that type of recipe! Fun for kids and adults, lightened up in all the right places, and it's always gone in minutes. It tastes just like your favorite funfetti cake. You can't go wrong!
Be sure to try my Funfetti Cake Batter Martinis for an adults only treat, or this funfetti magic shell to top off your ice cream!
Why you will love this recipe!
So fun! There's just something about funfetti that brings out the kid in everyone!
Quick and easy: It takes no more than 5 minutes to make this cake batter dip, just mix together the ingredients and you are good to go!
Great for parties: This sweet dip will easily serve 8 and it's easily doubled, so it's a great recipe for larger gatherings.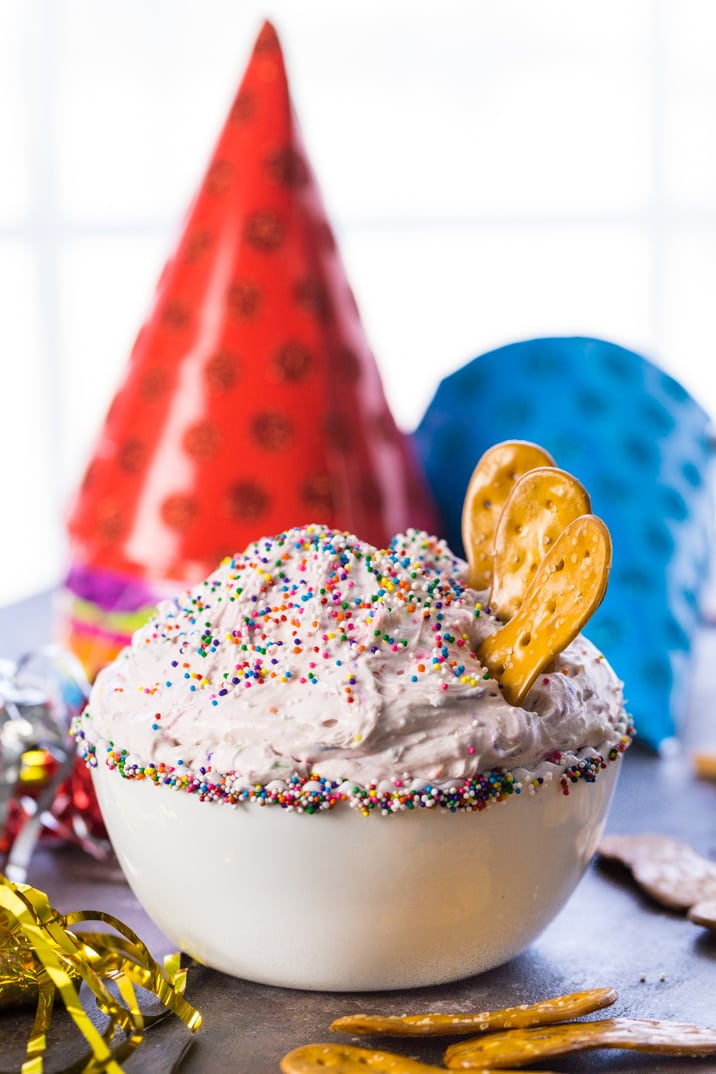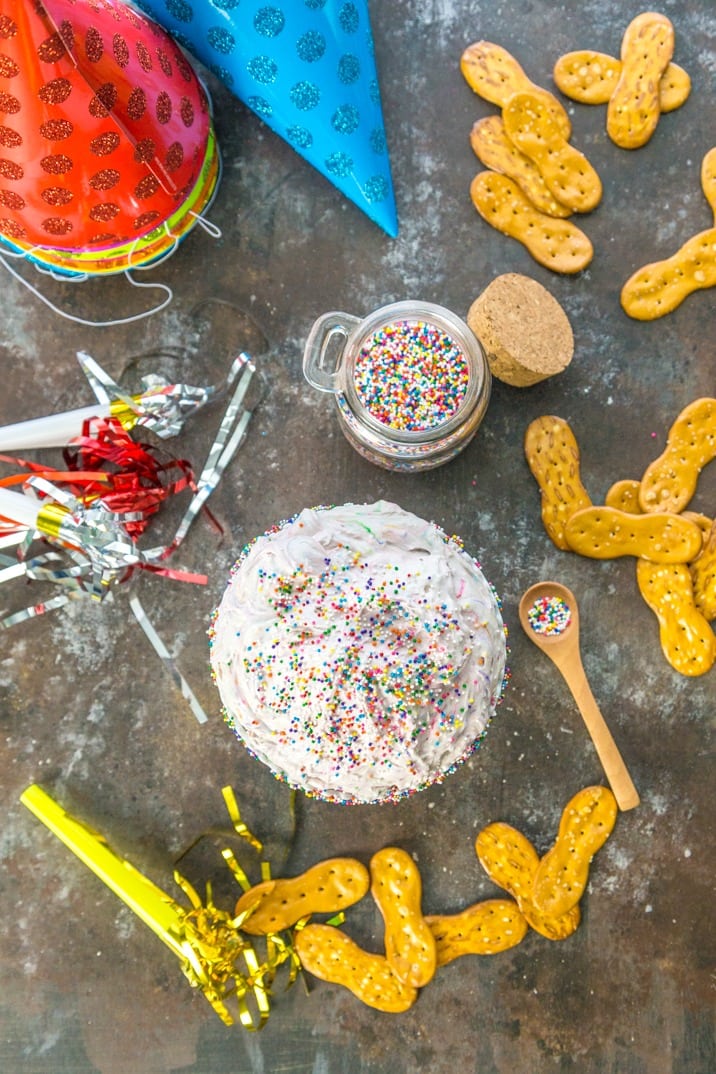 How to make funfetti cake batter dip
Be sure to scroll down for the full recipe!
Whisk together the cool whip and Greek yogurt.
Mix in the cake mix.
Add in the milk and sprinkles.
Top with sprinkles.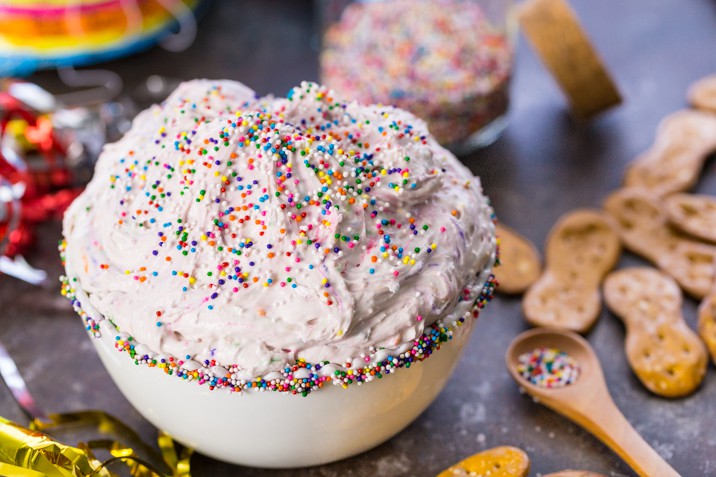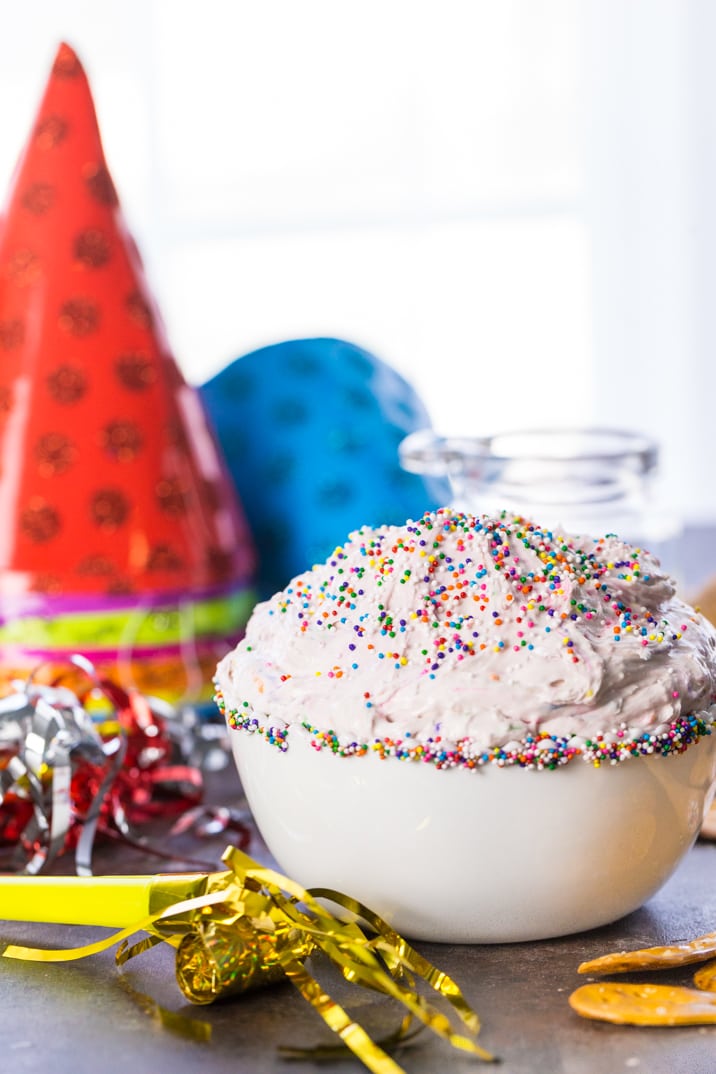 Can you make it ahead of time?
This cake batter dip can be made up to a day ahead of time. Because it contains dairy, keep it refrigerated until you are ready to serve it.
Can you make it with dairy milk?
I made this dessert dip with almond milk, just to cut down on calories a little, I also used lite cool whip and Greek yogurt to make it a tiny bit healthier! You can use dairy milk or any other plant based milk.
Serving Suggestions
I rimmed the bowl with funfetti sprinkles for a bit of added flare and to make it super festive.
I dipped with pretzels to give the appearance of caring about calories, but really I want to dip so many things in this cake batter dip! Next time I have a feeling I'll be dipping chocolate chip cookies, or go a bit healthier and serve with cut fruit wedges.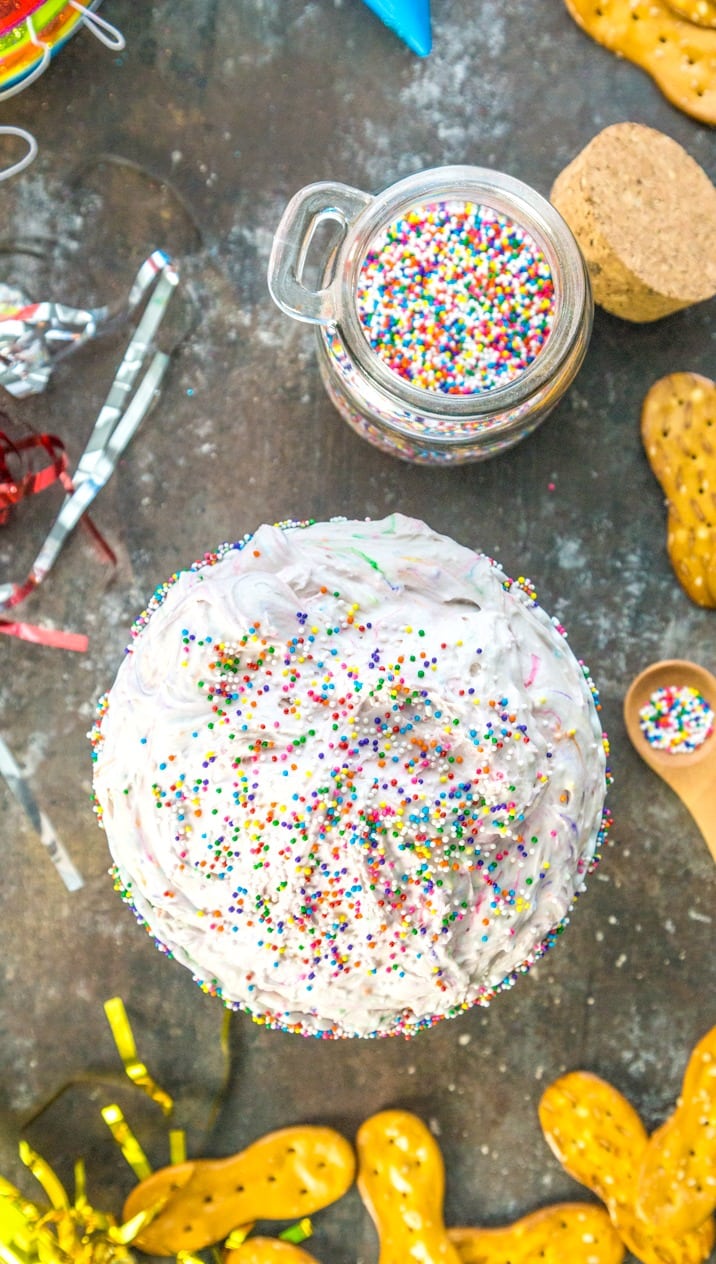 Recipe Notes and Tips
Keep refrigerated until ready to serve.
Add in the almond milk slowly until you get your desired consistency. Add less if you prefer it stiffer or more if you want it a little looser.
I adapted this Skinny(er) Funfetti Cake Batter Dip recipe from one of my FAVORITE blogs, Something Swanky!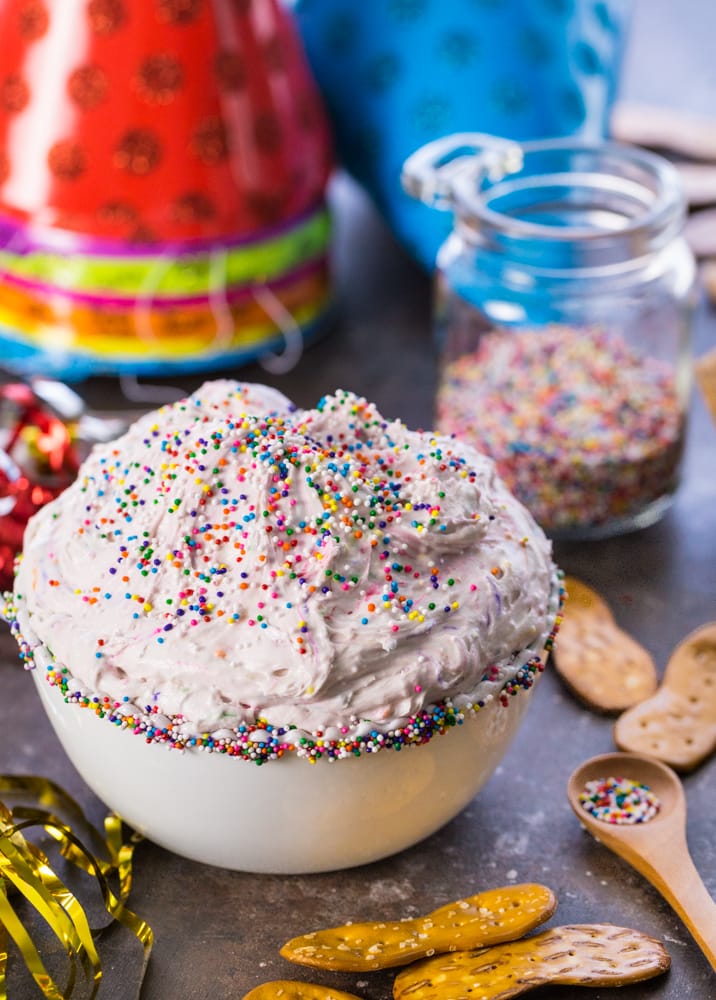 This funfetti cake batter dip is so quick and easy to make, it's the perfect addition to any birthday party. The adults will love it just as much as the kids!
More Dip Recipes