This delicious herbed cottage cheese recipe is so easy to make and perfect to serve as a dip. Inspired by the Amana colonies, it is wonderfully seasoned and fresh and light tasting.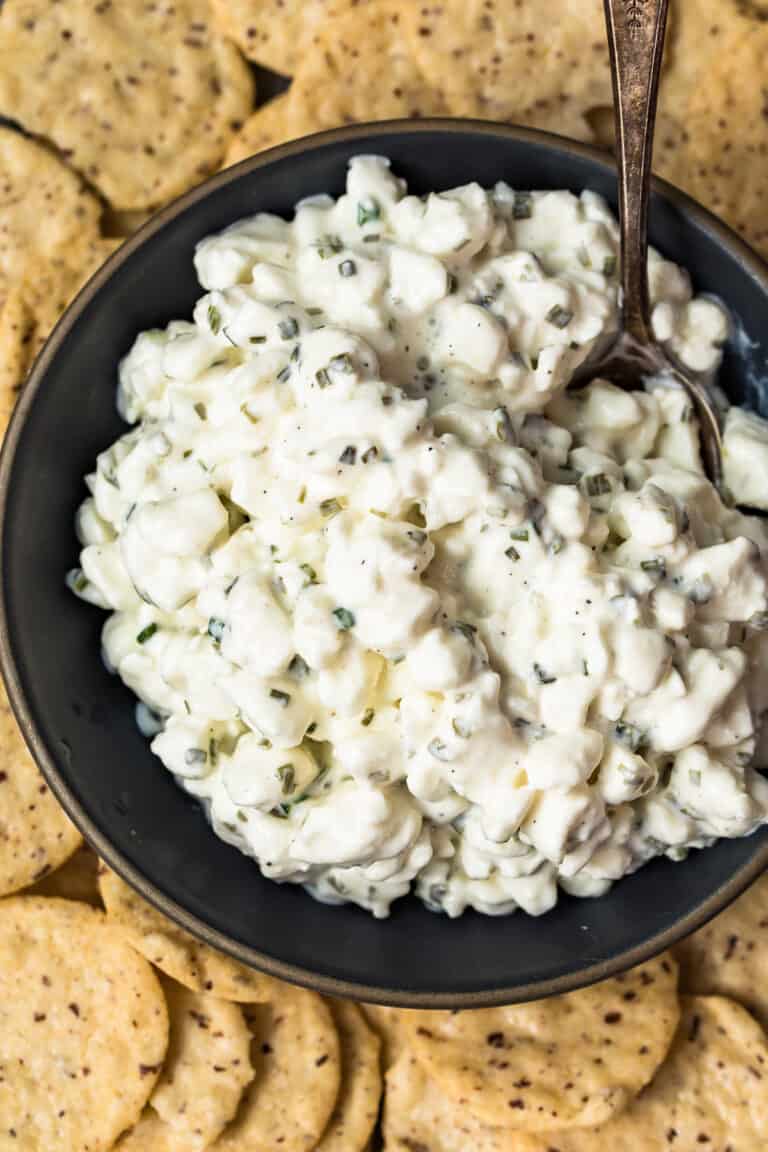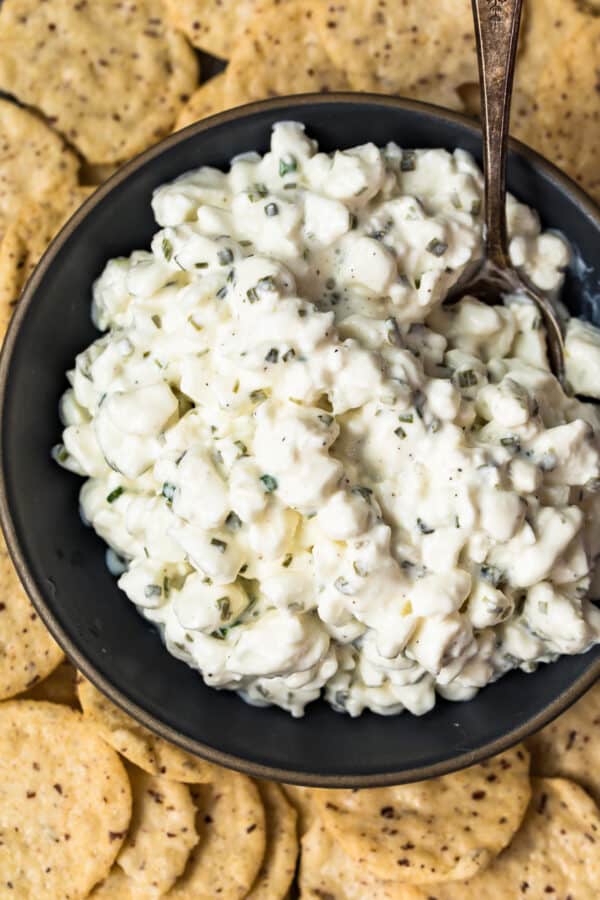 This recipe transforms store bought cottage cheese into something really special!
This dip is perfect to serve as. a crowd pleasing appetizer, or pile it high on baked potatoes or add it to salads.
If you are a cheese lover, be sure to check out my list of 17+ Cheese Dips for Any Party!
Why you will love this cottage cheese recipe!
Healthier: Compared to other cheese dips, this cottage cheese is lower in fat, calories and carbs, so it's a great option if you don't want to overdo things! It's also high in protein and made with no added sugar.
Easy and quick: It only take about 10 minutes of prep time to make a batch and the majority of time is hands off.
Simple ingredients: You just need a few basic ingredients, no long shopping list here!
How to make Amish cottage cheese
Be sure to scroll down for the full recipe!
Strain: Place the cheese into a fine mesh sieve and drain it over a bowl.
Combine: Mix the other ingredients with the drained cheese and chill before serving.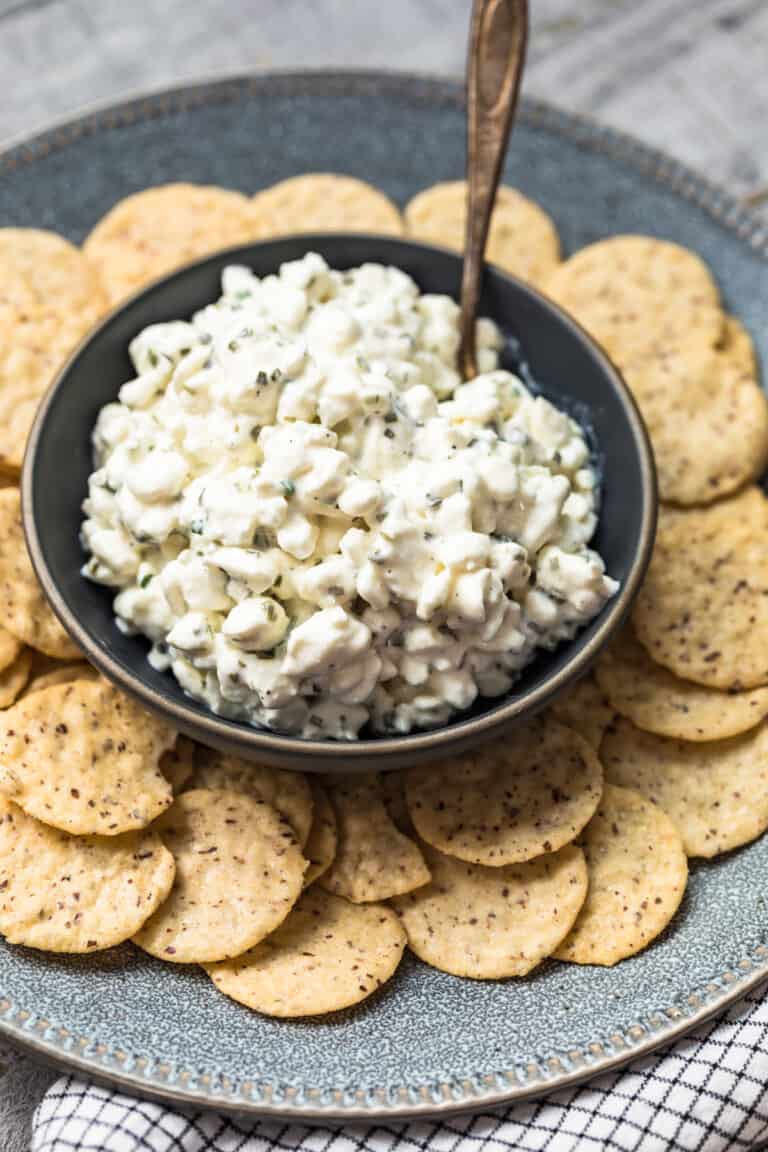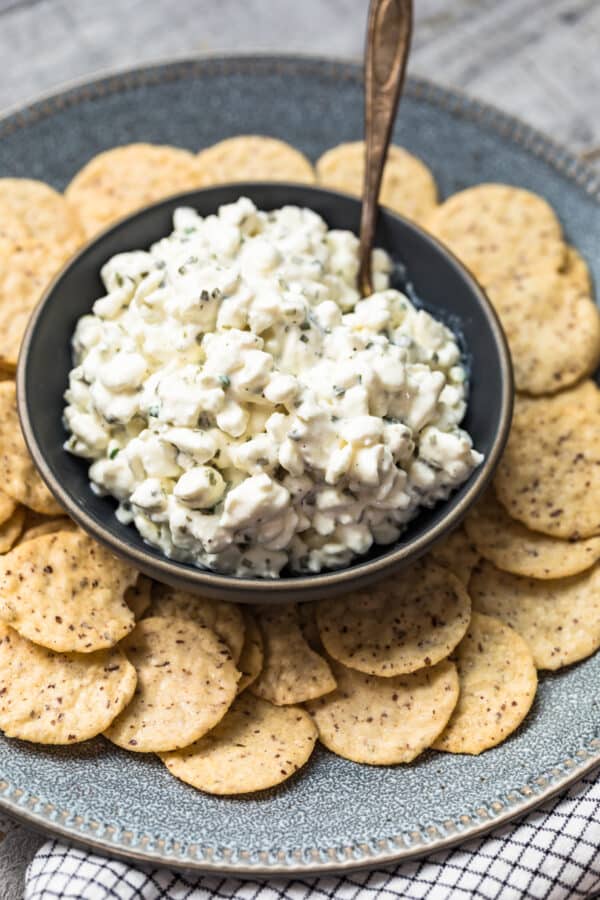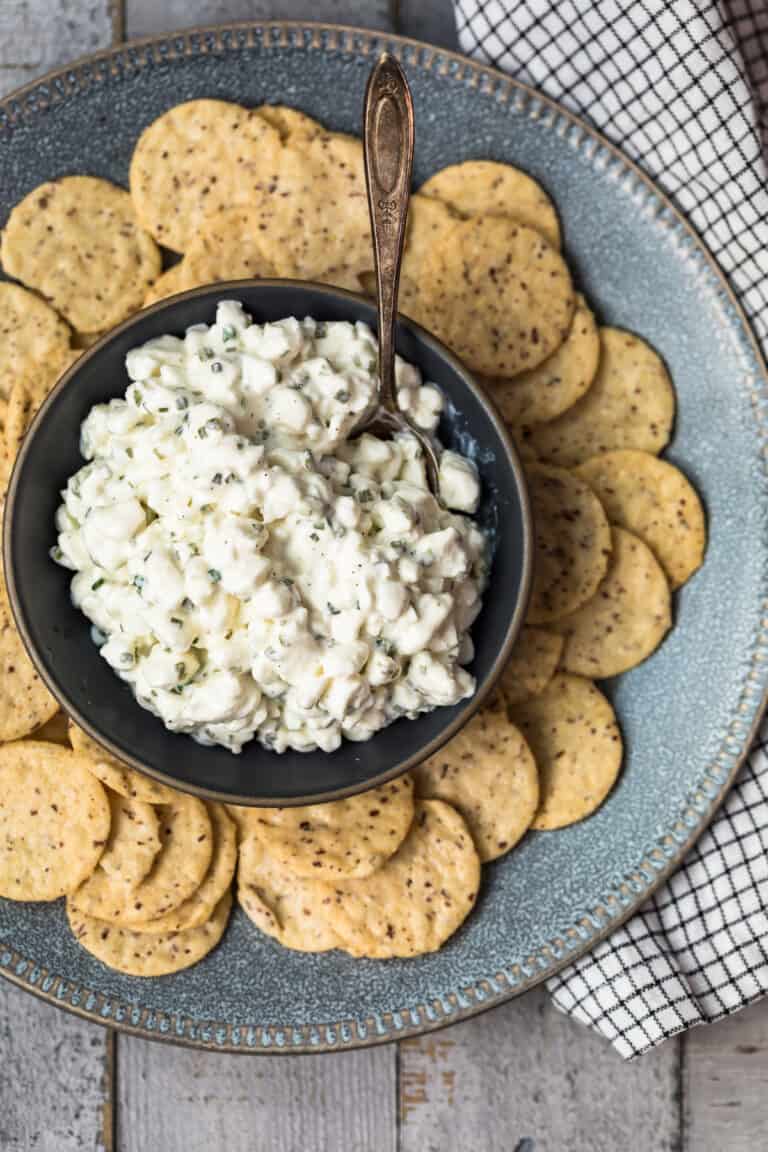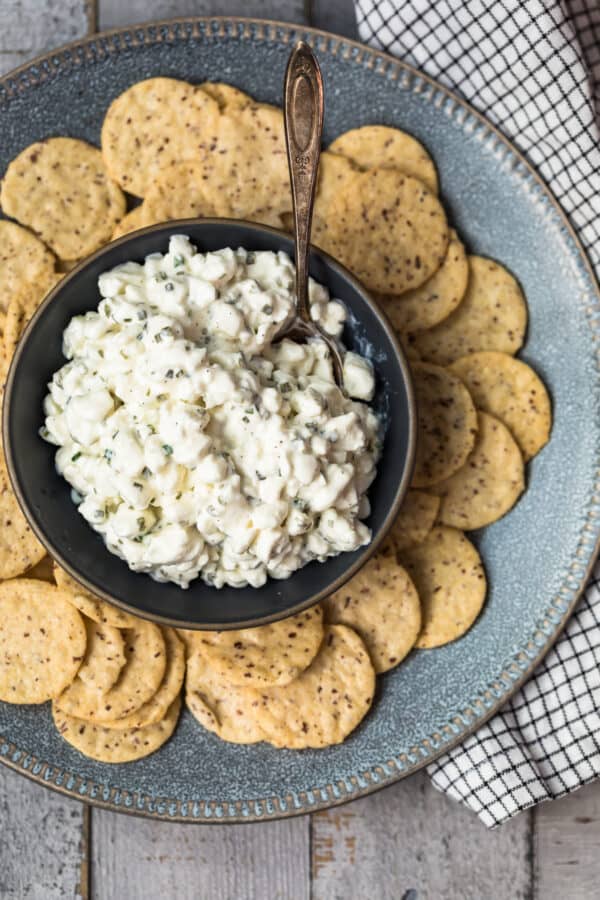 How long does it keep?
Once you have mixed the ingredients together, place the cottage cheese in an airtight container. It will keep well for up to 5 days and can be used straight from the fridge.
I like to let the cheese chill in the fridge for at least 4 hours before serving to really let the flavors develop.
How do you serve it?
This is a great make ahead dip that you can serve up with your favorite crackers or even tortilla chips. I love it on baked potatoes and in sandwiches too. It's a wonderful addition to any salad.
Why is Amish cottage cheese different?
I find store bought cottage cheese, straight out of the tub, can be quite watery. By draining it and mixing it with buttermilk and seasonings, it becomes so much more creamy and richer in flavor.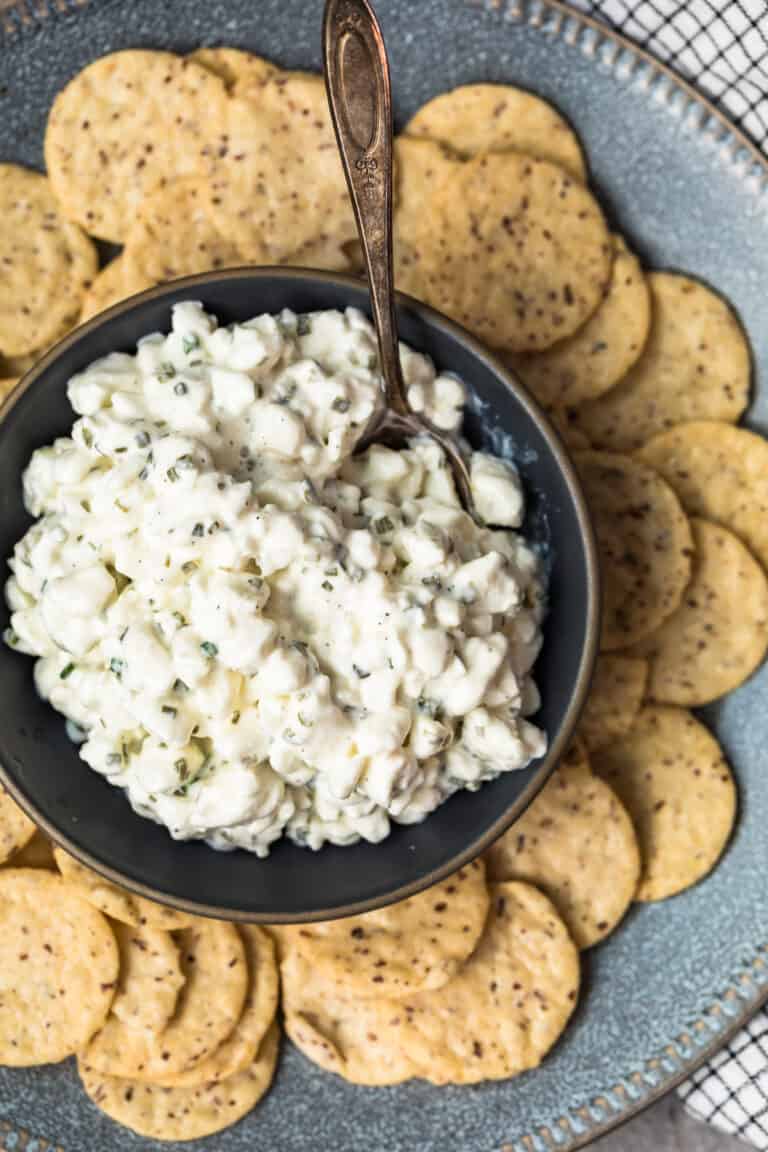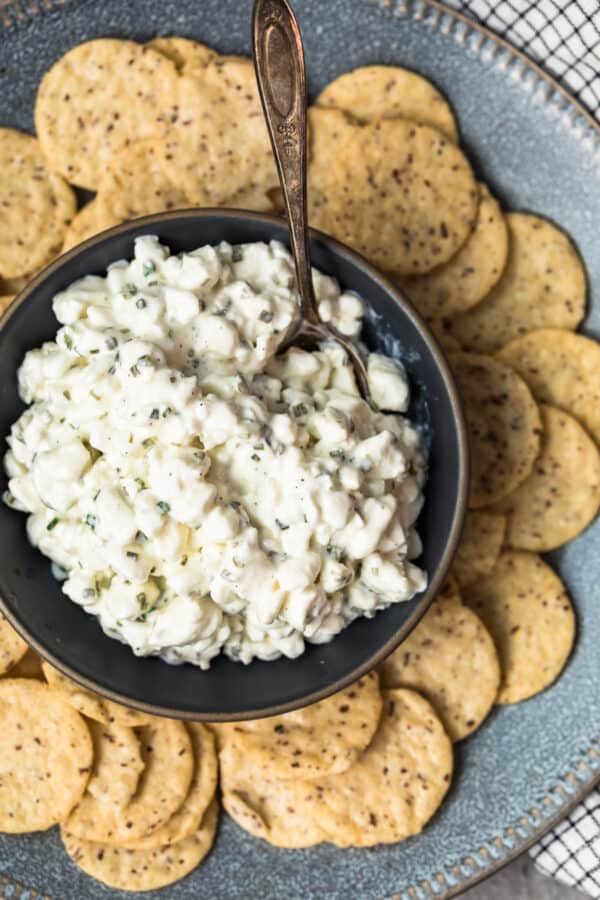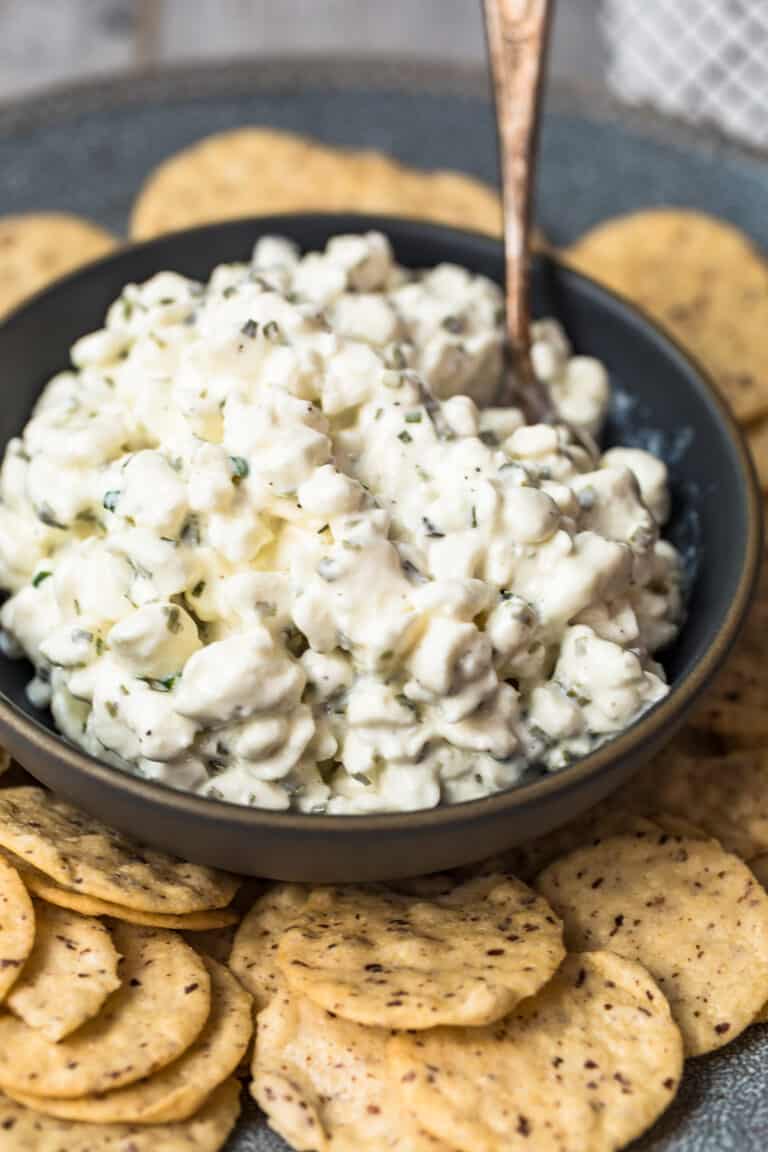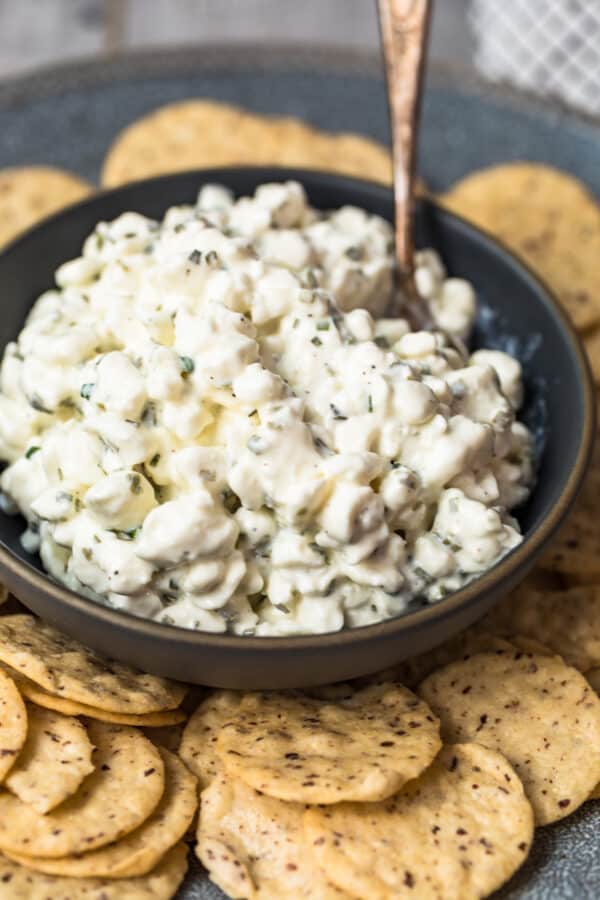 Recipe Notes and Tips
Drain the cheese for at least one hour to get rid of the excess whey. If you skip this step, the dip can be overly watery.
Use whole milk cottage cheese rather than skim or low fat for the richest flavors.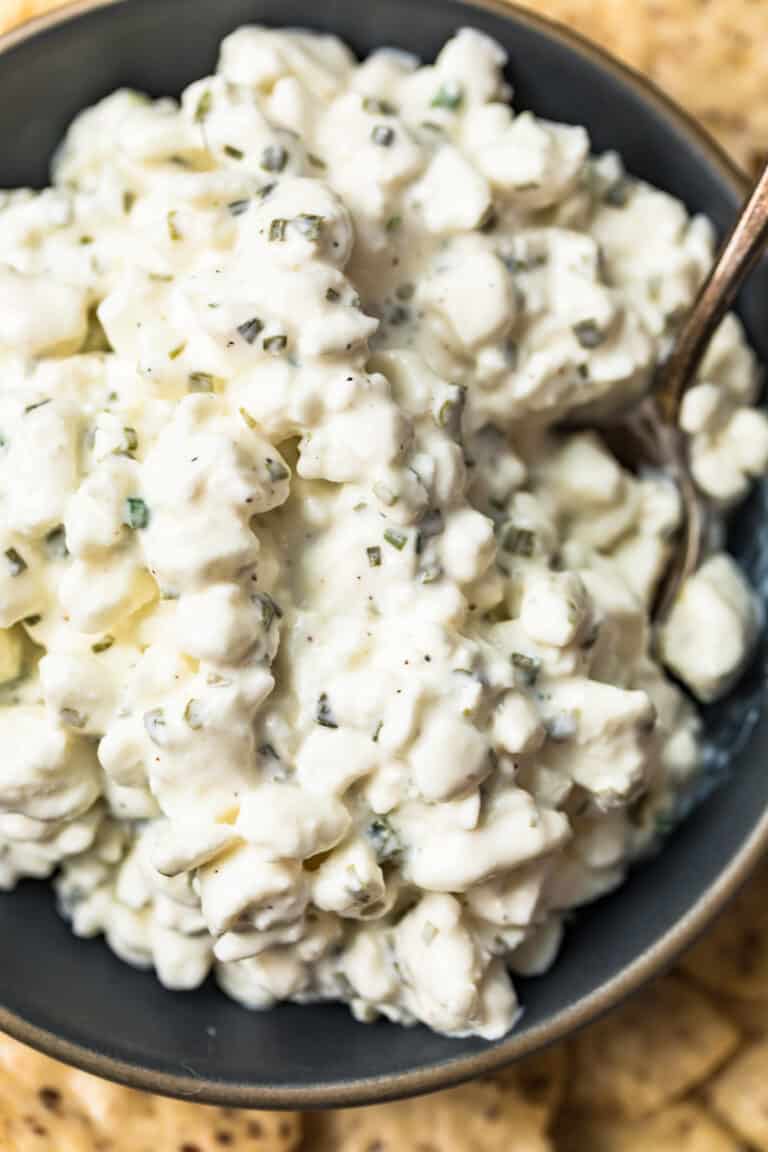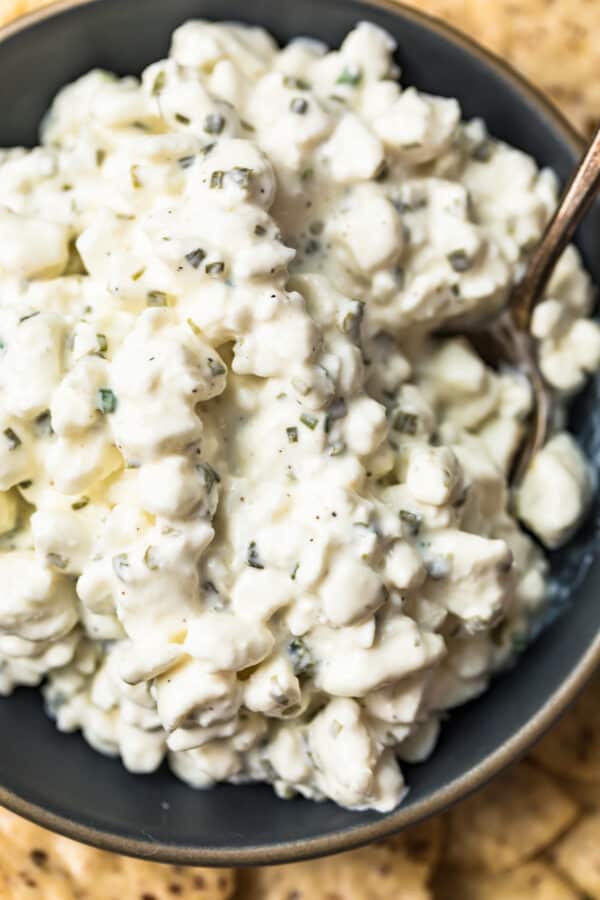 More Easy Cheese Dips