This easy beer cheese dip comes together quickly with just a handful of ingredients. A perfect appetizer dip to serve a crowd that is full of flavor.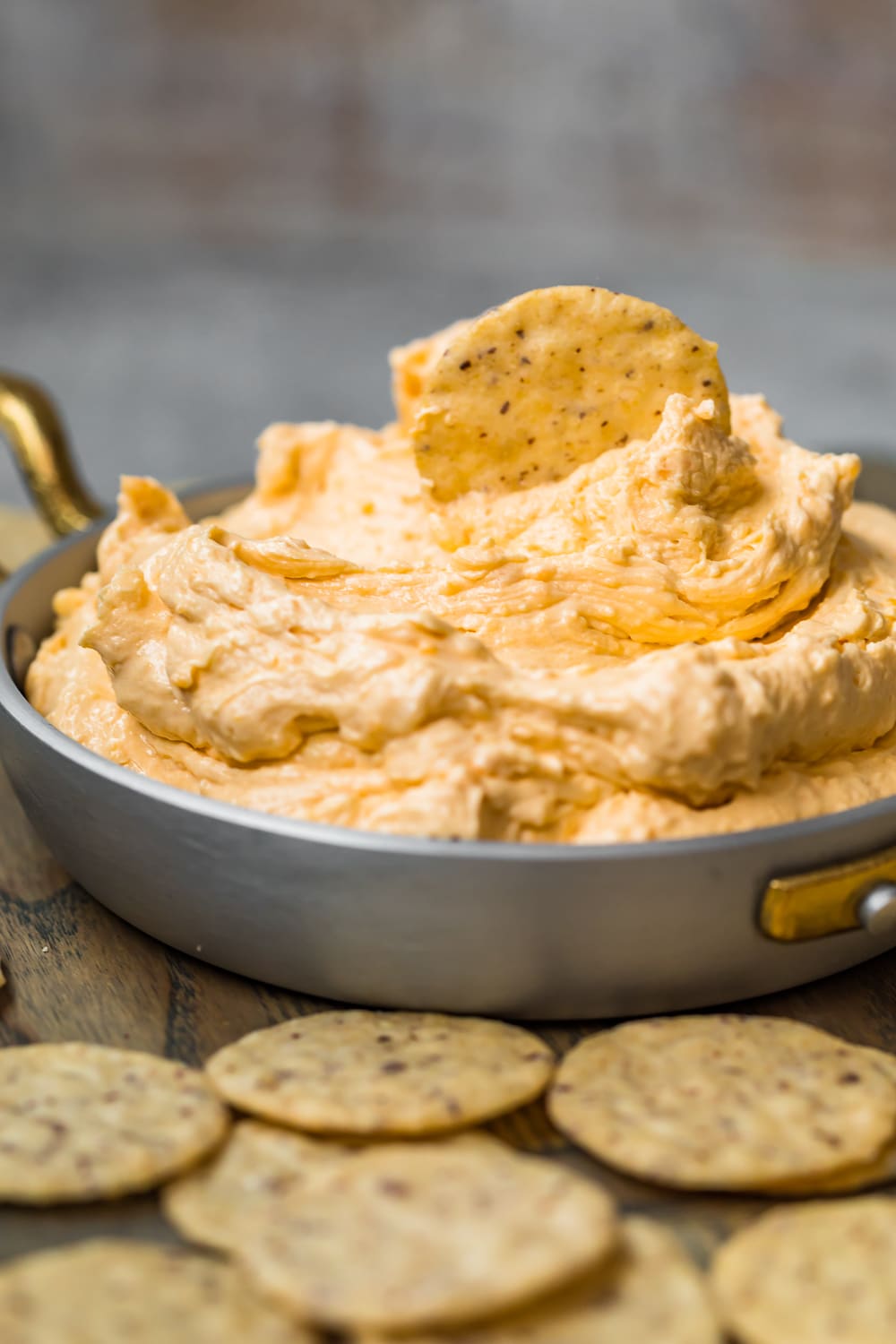 When it comes to appetizers and serving a crowd, you can't go wrong with a homemade dip and crackers. This beer cheese dip is so easy to make, you simply have to serve it to your guests this holiday season!
How to make this easy beer cheese dip recipe
Add the cheese to a food processor and pulse until smooth, then add the other ingredients and pulse until combined.
Slowly pour the beer into the cheese while blending until you get your desired texture.
Serve and enjoy!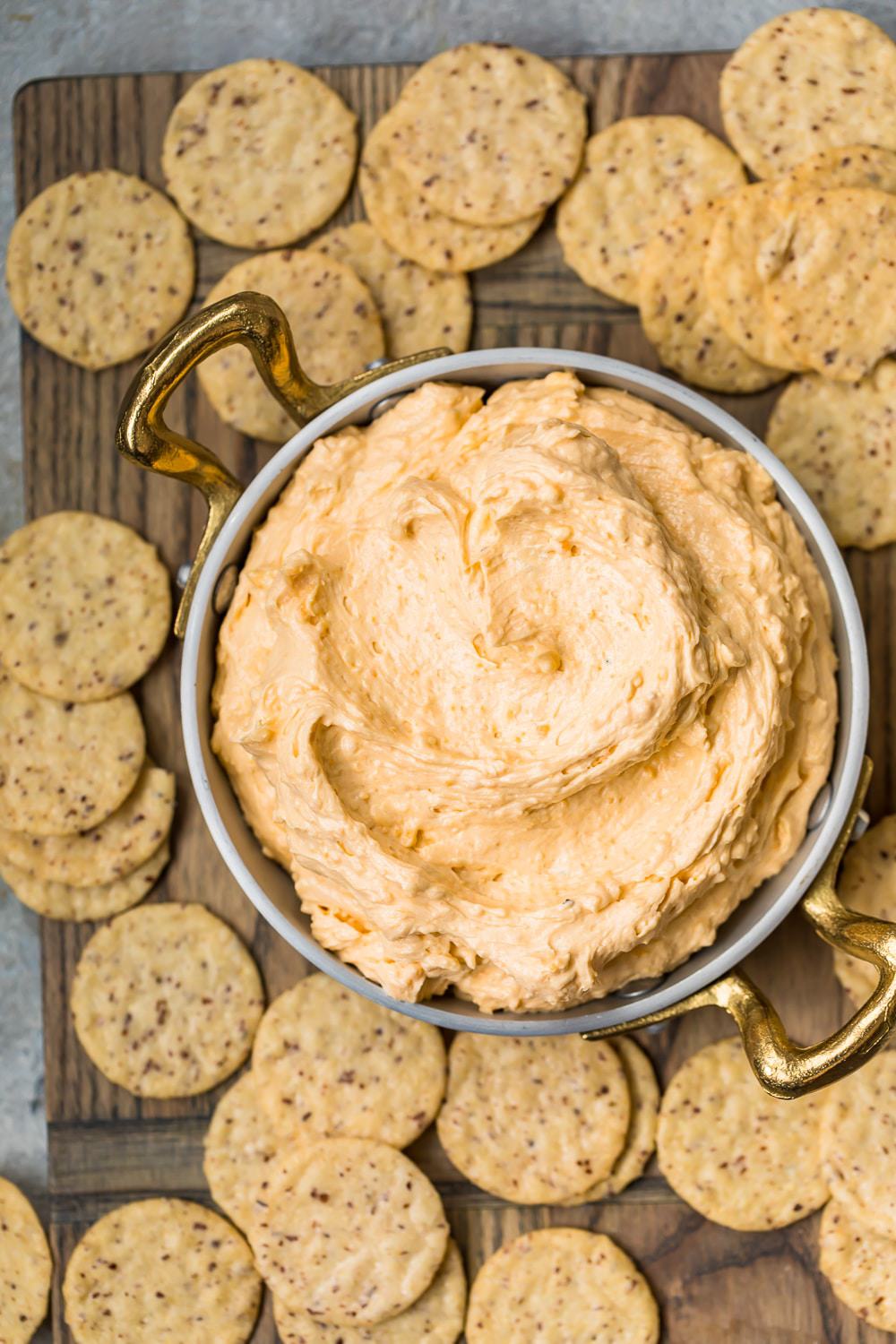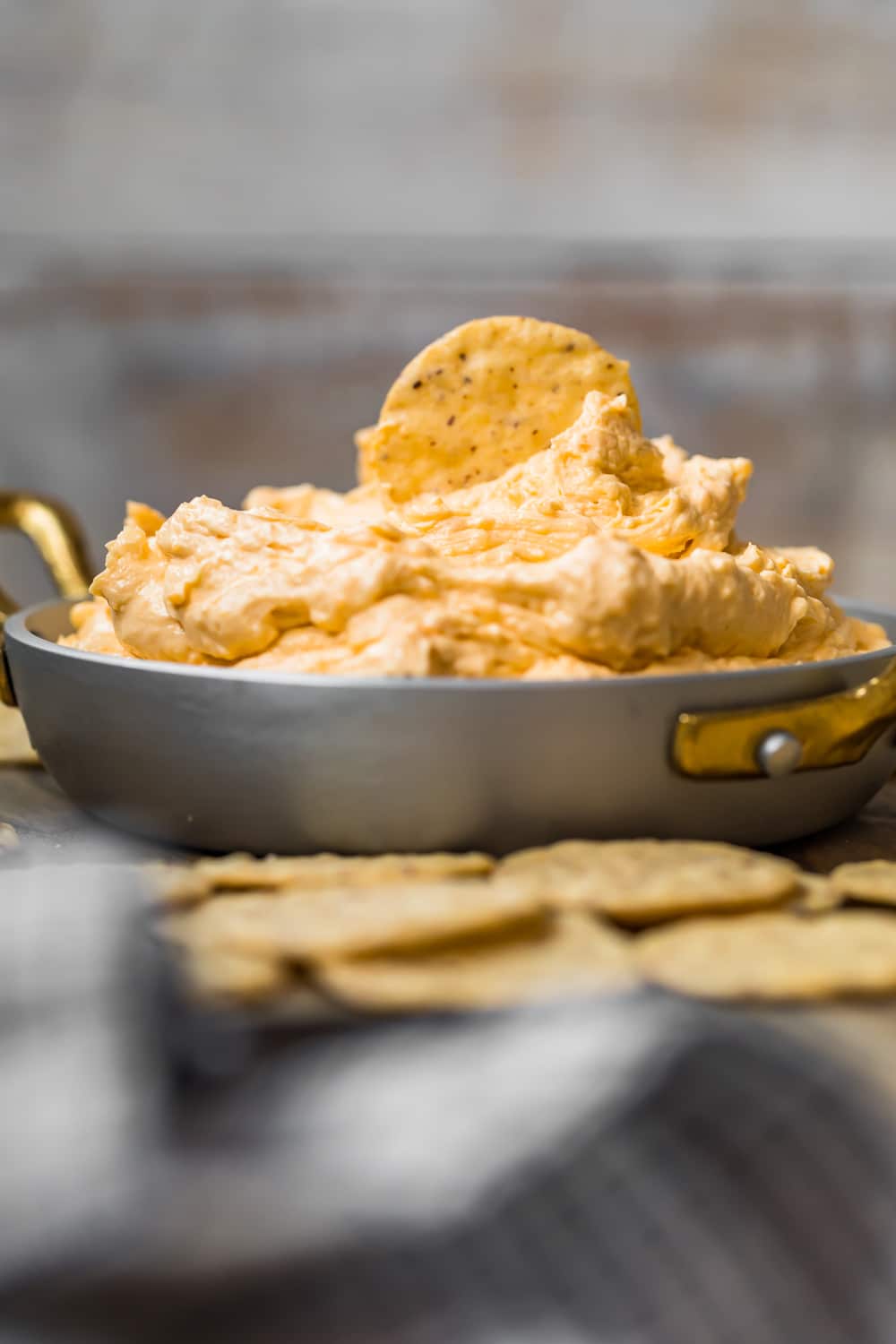 How long does beer cheese dip last in the fridge?
Once you have made the dip, transfer it to a bowl, cover with plastic wrap and it will keep for 3 to 4 days. It will sit out for about 2 hours, and then after that it is best to refrigerate it. If you use a full fat cream cheese, you can also freeze the dip in an freezer safe airtight container for up to 4 months.
What do you serve with this dip?
I like to serve this beer cheese dip with a selection of crackers, crudite and pretzels. It's a perfect easy and tasty entertaining option. It's also great with crusty bread and soft pretzels. Try it with any of these recipes: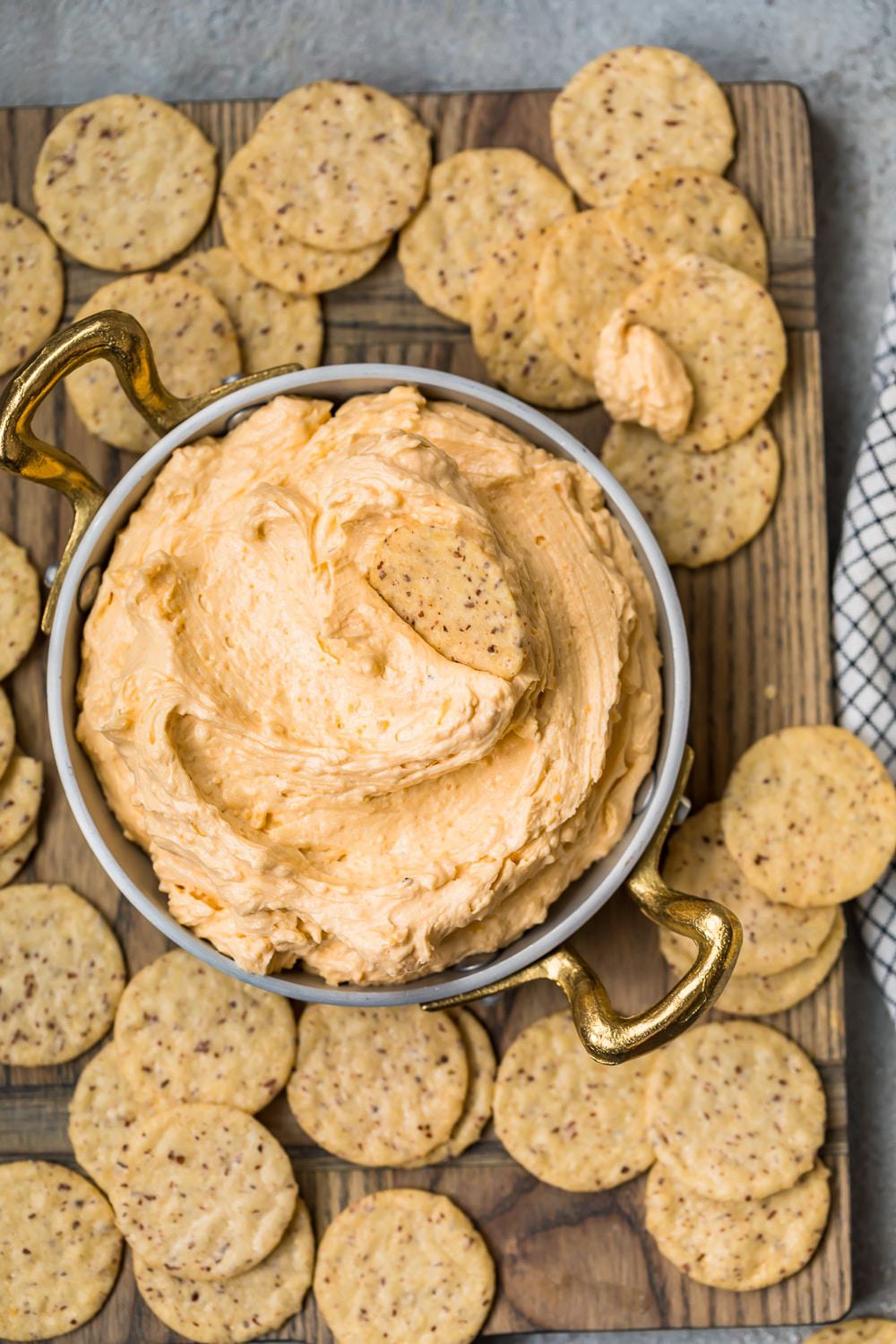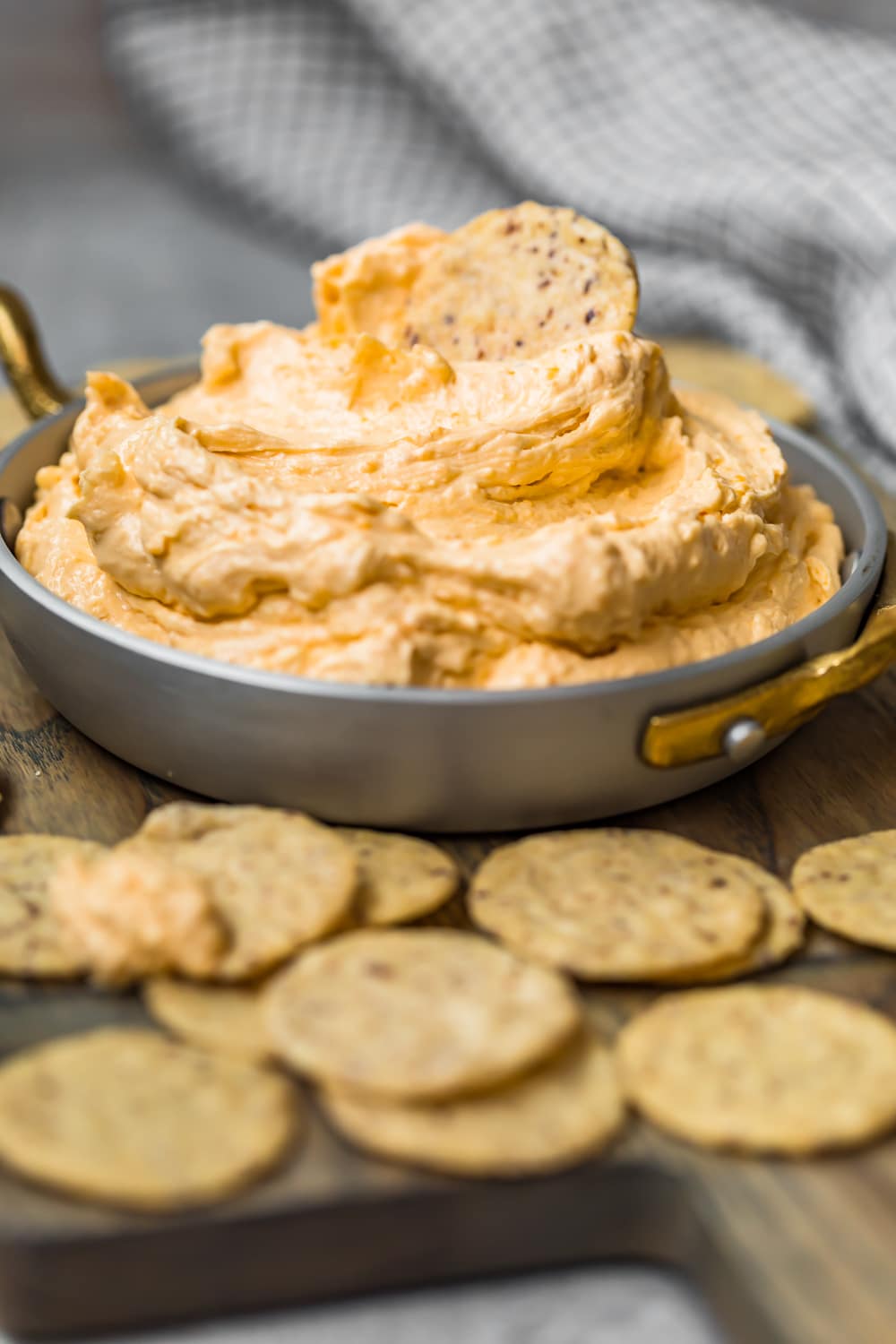 How much beer is in this dip?
I used about 1/2 a cup of beer in this dip and it was the perfect consistency for me. You can add a little more if you prefer it to be a bit thinner. If you add too much beer and the dip is too liquidy, in a separate bowl, mix a tablespoon of either flour or cornstarch with 2 tablespoons of the dip until the mixture is smooth. Add the mixture back to the dip and stir until combined and desired thickness is achieved.
Top Tips To Make This Easy Beer Cheese Dip Recipe
Use a non-alcholic beer to make this dip kid friendly.
When adding the beer, do it slowly so that incorporates well and you can control the consistency.
Keep covered in the fridge until ready to serve.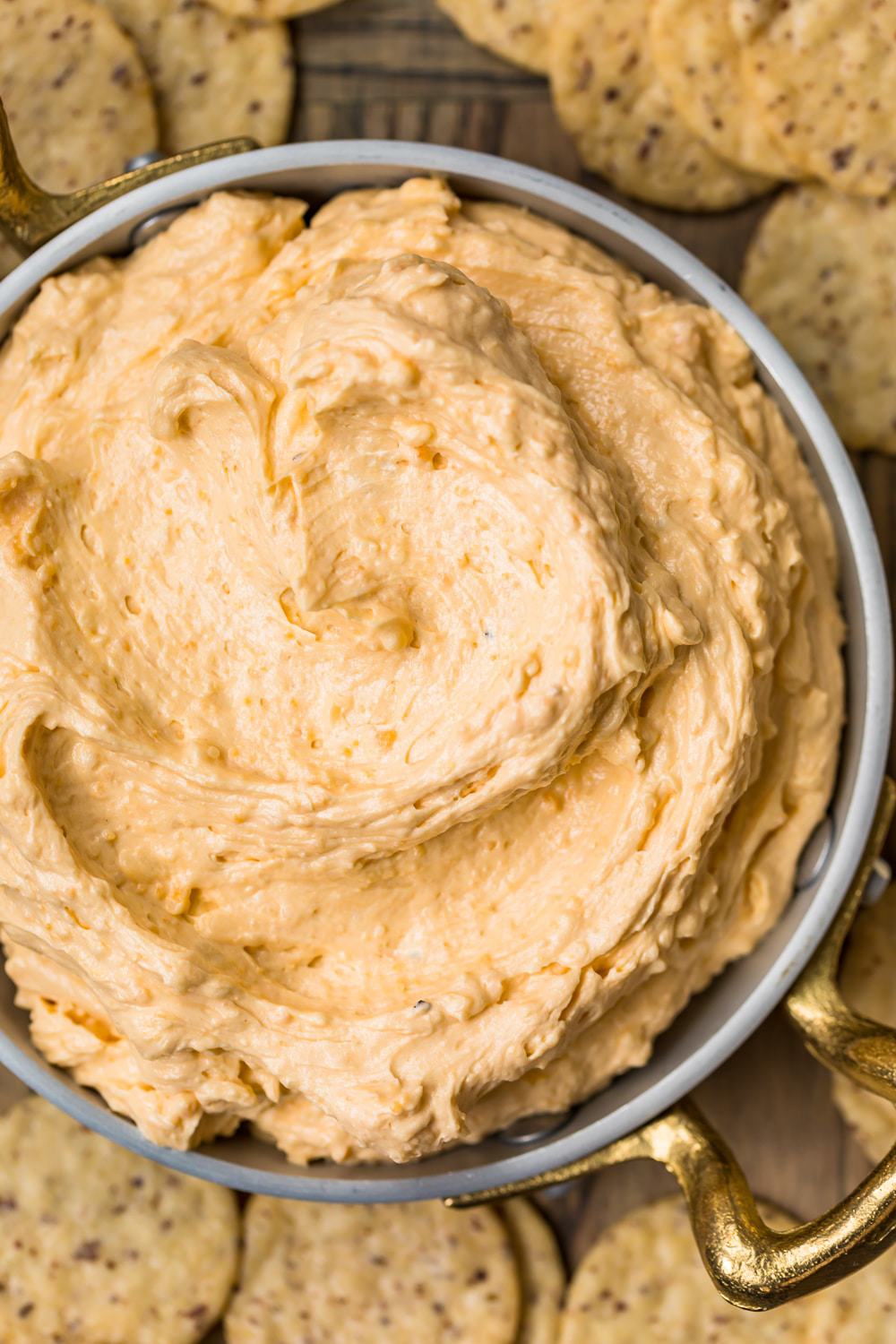 For more dip recipes: