This Crockpot Queso Cheese Dip is a real crowd pleaser. Great for any gathering, from last minute parties to game night. Slow Cooker Queso is easy to make and irresistible, this smooth and creamy cheese dip is perfect for your favorite chips, bread or nachos!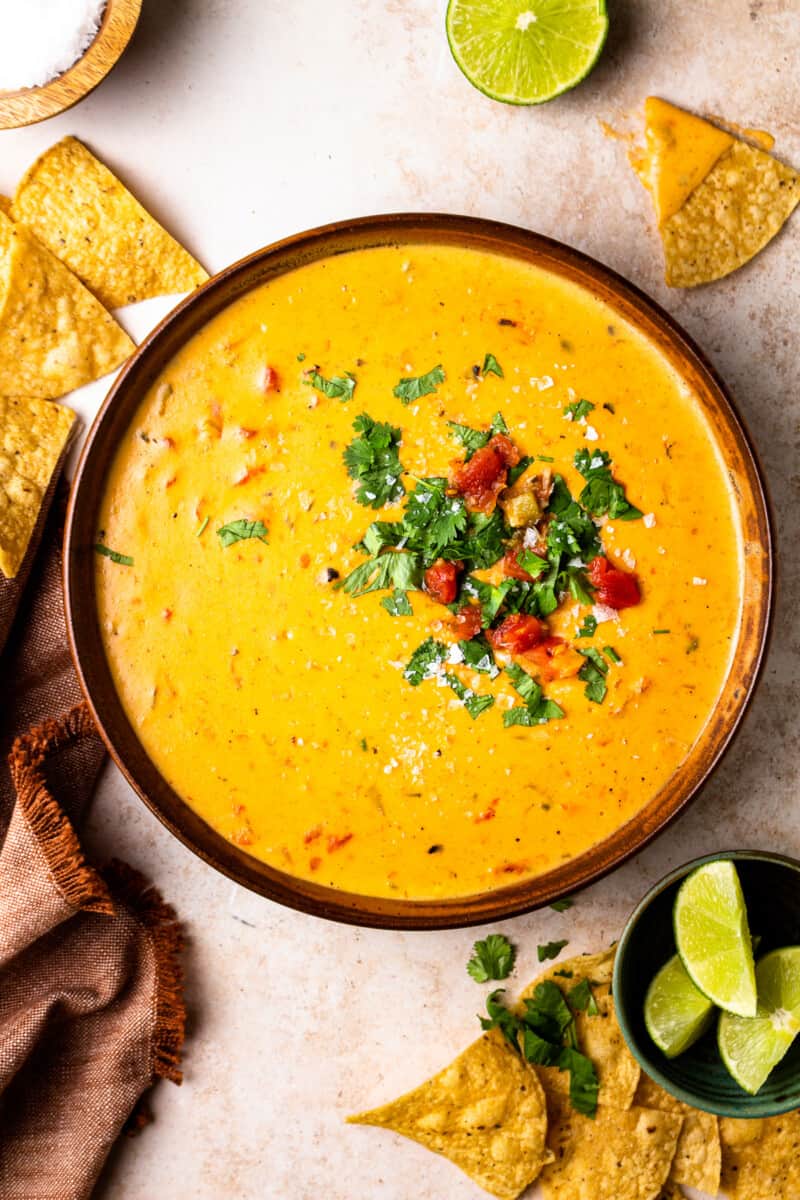 Crock Pot Queso Recipe
Queso Dip is AMAZING. Some call it fundido, some call it nacho cheese dip and others just call it Queso. Either way your favorite Tex-Mex restaurant is going to have a version and it's likely the most popular item on their menu.
Who would say no to a giant bowl of melted cheese with a pile of tortilla chips. And all done in the crock pot – easy and delicious!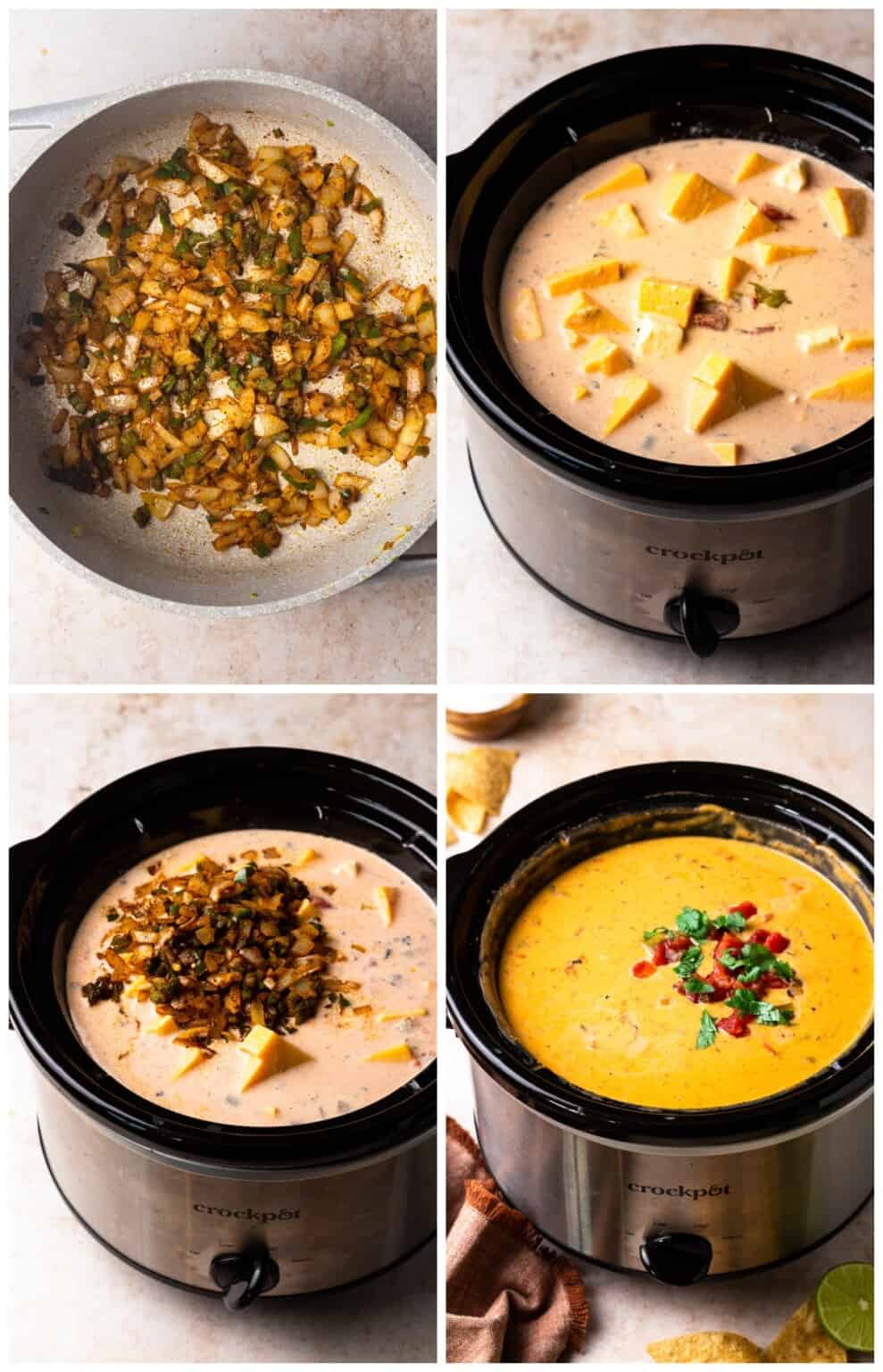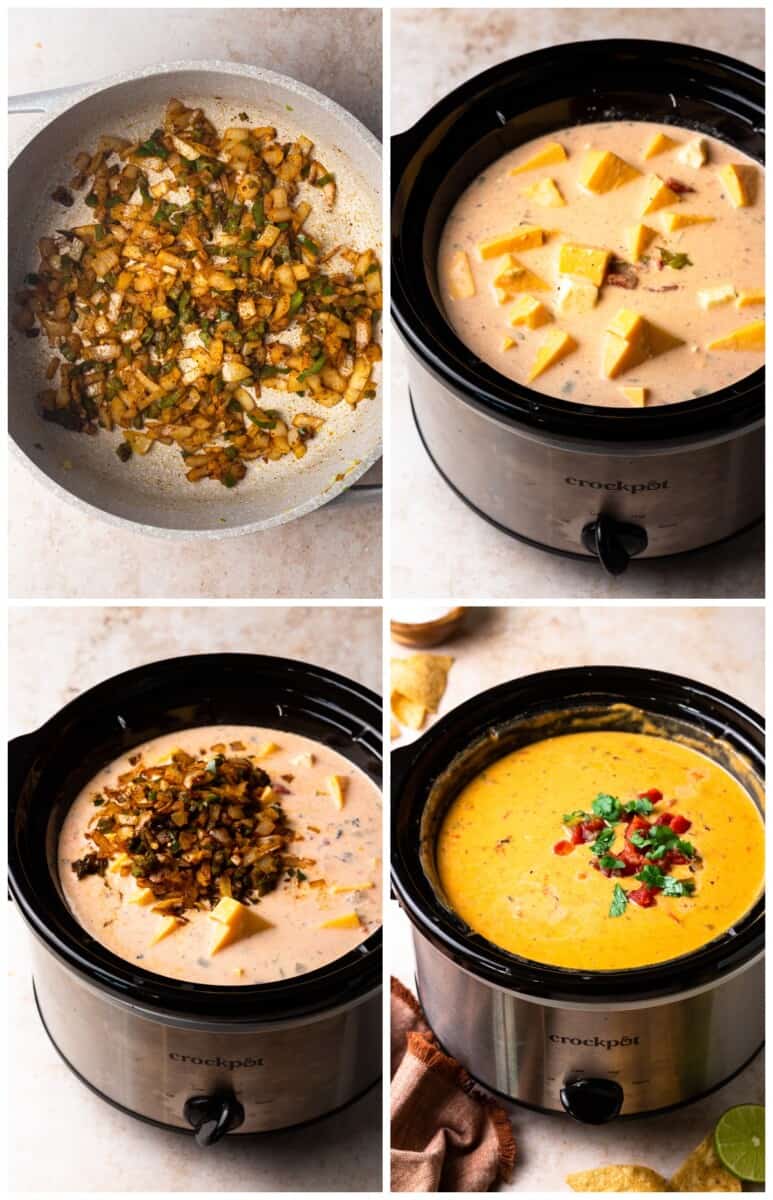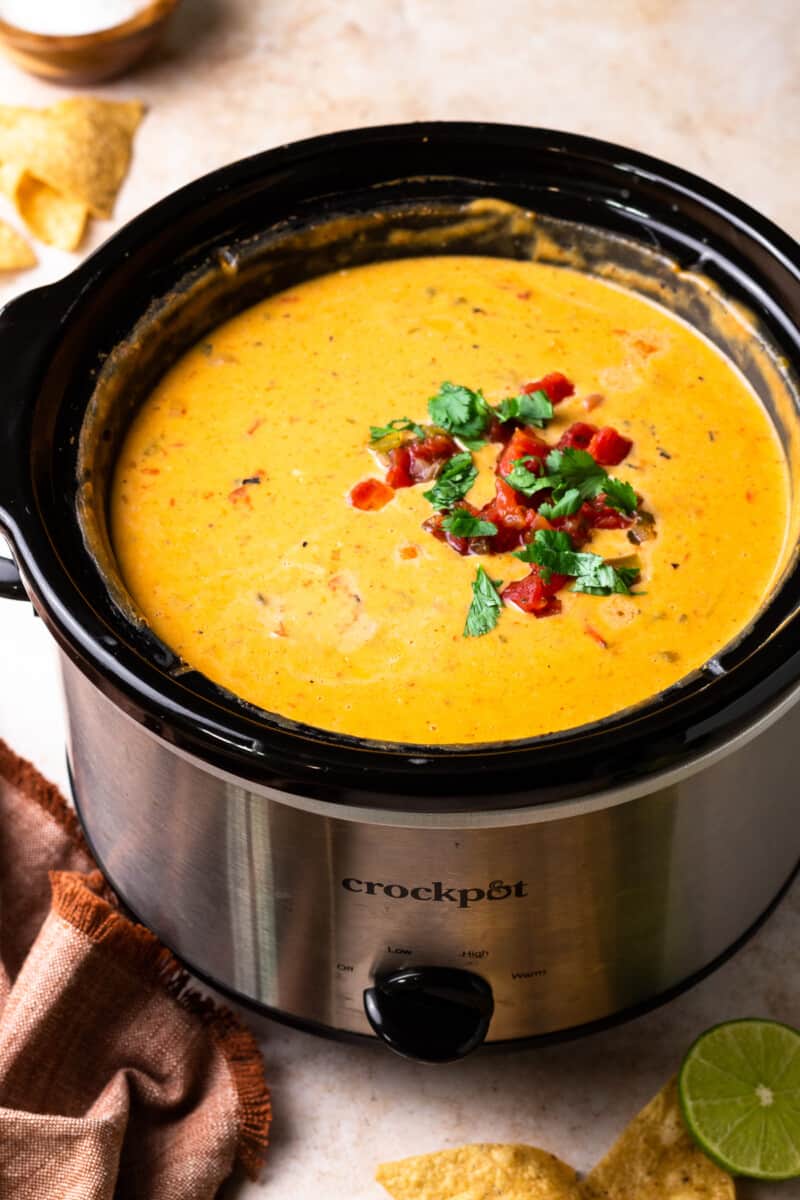 How To Make This Slow Cooker Queso Cheese Dip Recipe
You can jump to the recipe card for full ingredients & instructions!
To start with, spray a large slow-cooker with nonstick cooking spray and set the temperature to HIGH. Then Add the tomatoes, milk, lime juice, cheeses and cilantro, making sure to mix well. Once all mixed, place the lid on top of the slow-cooker.
Then place the oil, onions and jalapeno peppers in a medium skillet set over medium heat. Sauté the vegetables until tender and translucent, about 3-4 minutes. Then, add cumin, red pepper flakes and chili powder; stir well and cook an additional 30 seconds, stirring continuously. Finally, add the sautéed vegetables to the cheese mixture and stir well.
With everything mixed, replace the lid, making sure to leave the lid slightly ajar. Stir the cheese several times until the cheese is completely melted. After 30 mins, lower the temperature to WARM and stir about every 15-20 minutes. If needed, add a little evaporated milk if it thickens during warming. Serve with your favorite chips/ vegetables/ crackers.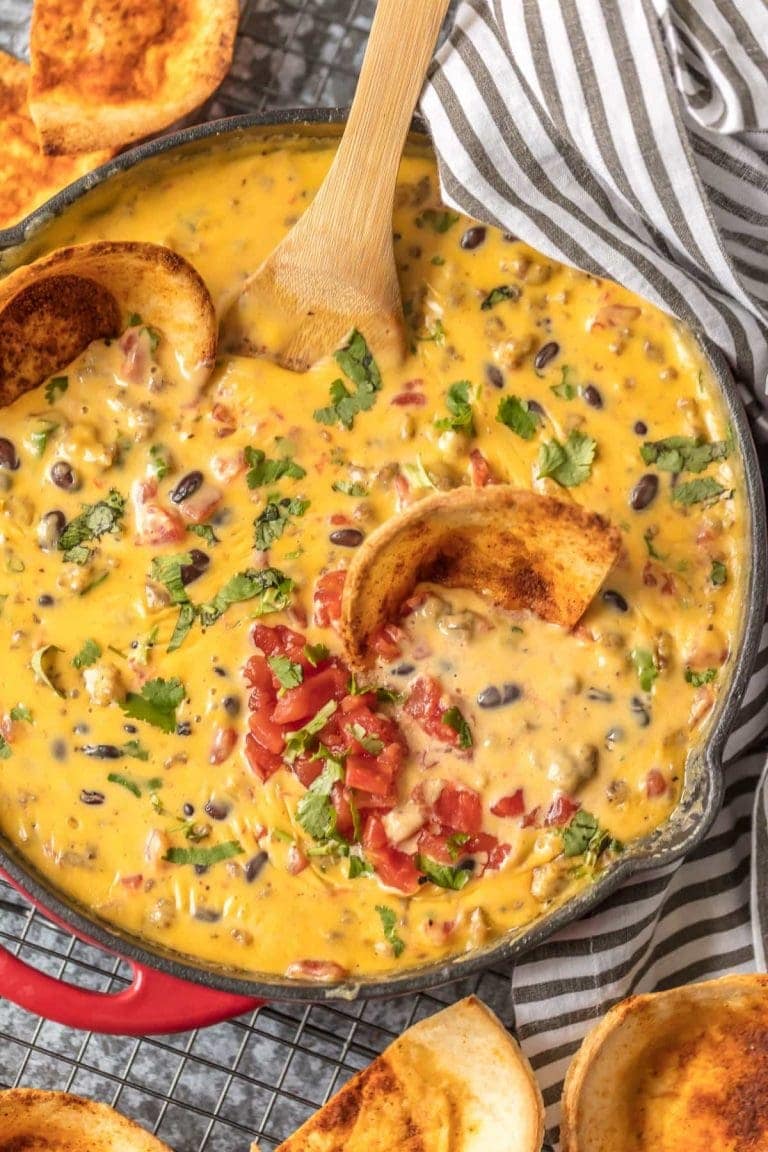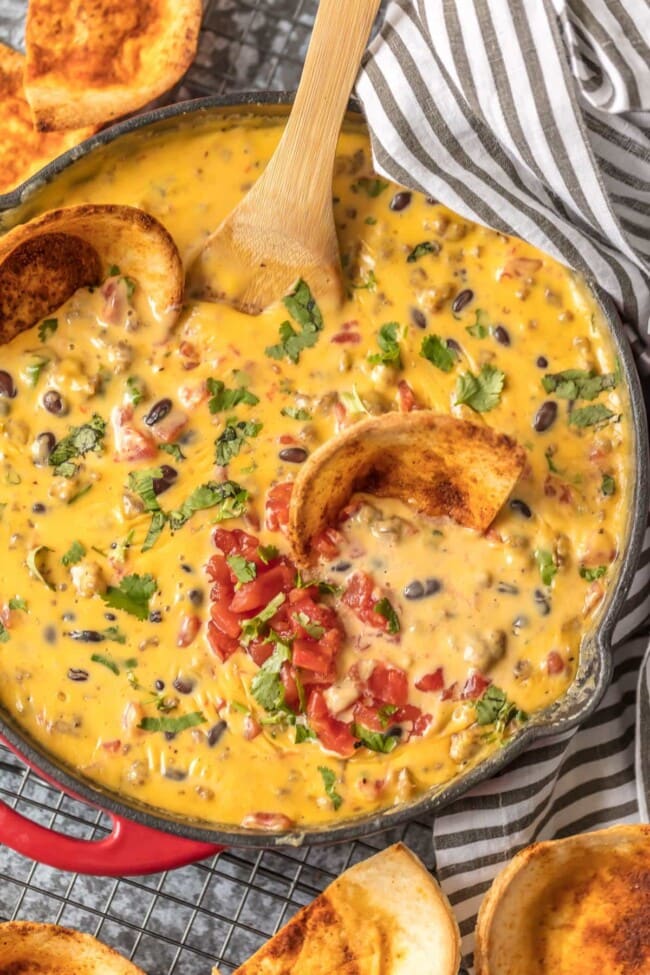 So Cheesy!
17+ Favorite Cheese Dips
Check out all the cheese dip recipes, our specialty!
See Queso Dips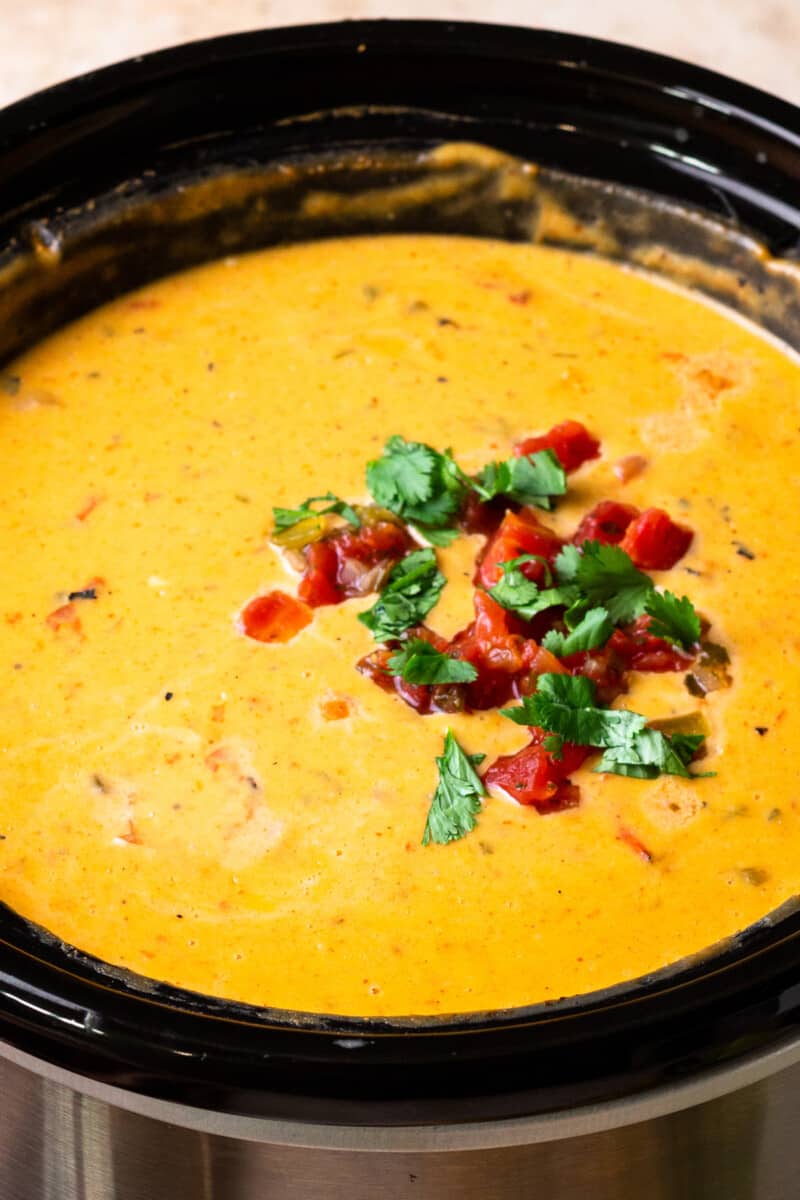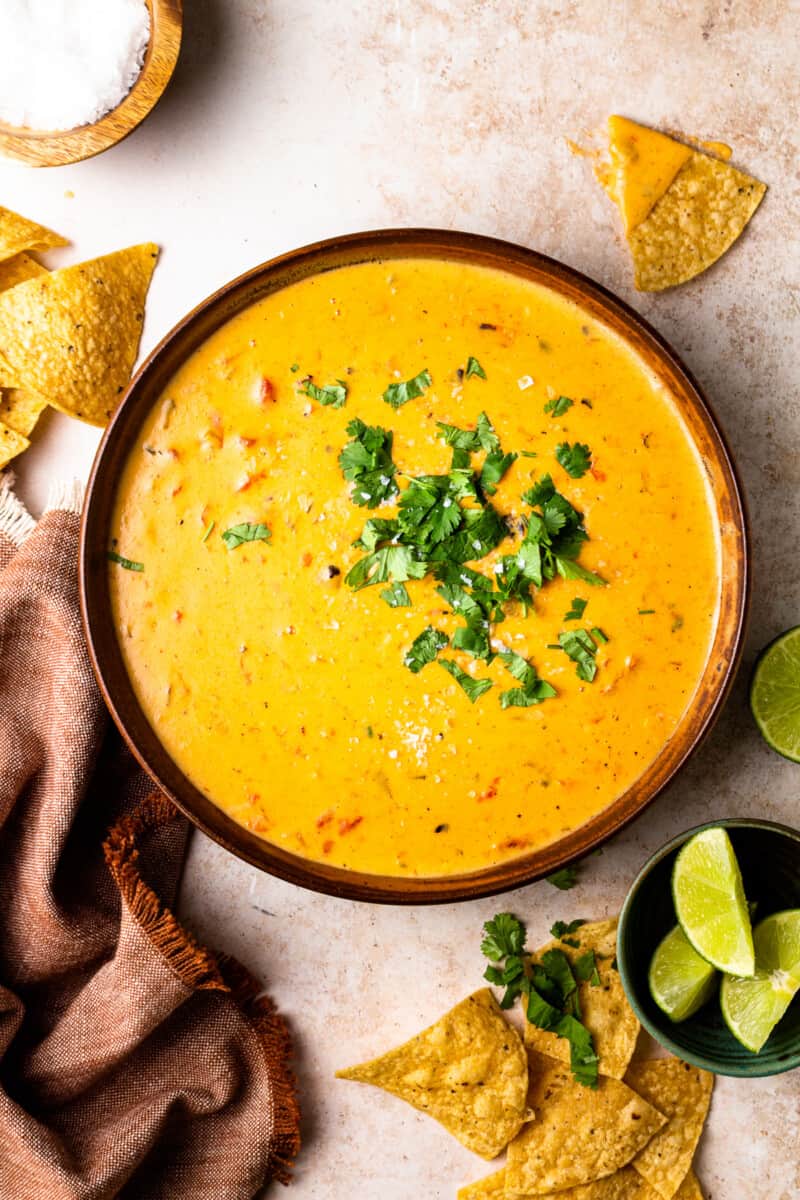 What to Serve with This Crock Pot Queso?
You can serve queso alongside salsa, sour cream and chips. You can even serve this queso alongside your favorite meals as a sauce.
It's also delicious served with Potato Wedges . Or you can spoon it over tacos or fajitas or grilled chicken. We also love to serve over simple baked potatoes. so much flavor!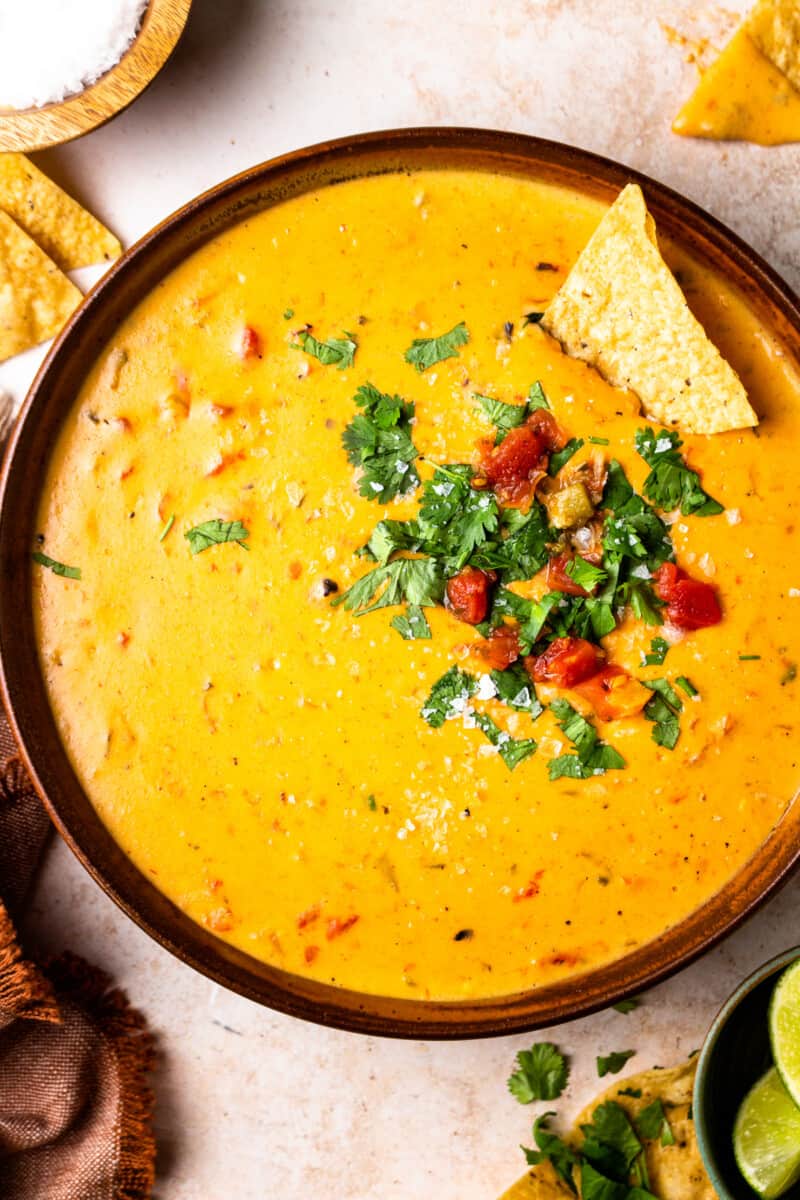 How to Make Queso Dip with Meat
If you'd like to add ground meat to the queso make sure you brown the ground meat before adding the butter and flour so that the fat from the meat can be integrated into the sauce.
If you add the meat and drippings into the queso after you've made the cheese sauce it can cause the cheese sauce to break.
Can You Reheat Queso?
Queso dip is perfect for get togethers – just make this up and put it in a crock pot on low to keep it nice and fluid. And don't worry about how much this makes! You can easily reheat it so you'll be able to eat on it for days.
Store any leftover cheese dip in the fridge. Reheat slowly in the crock pot before serving. Typically homemade Queso lasts up to three days in the fridge in an airtgith container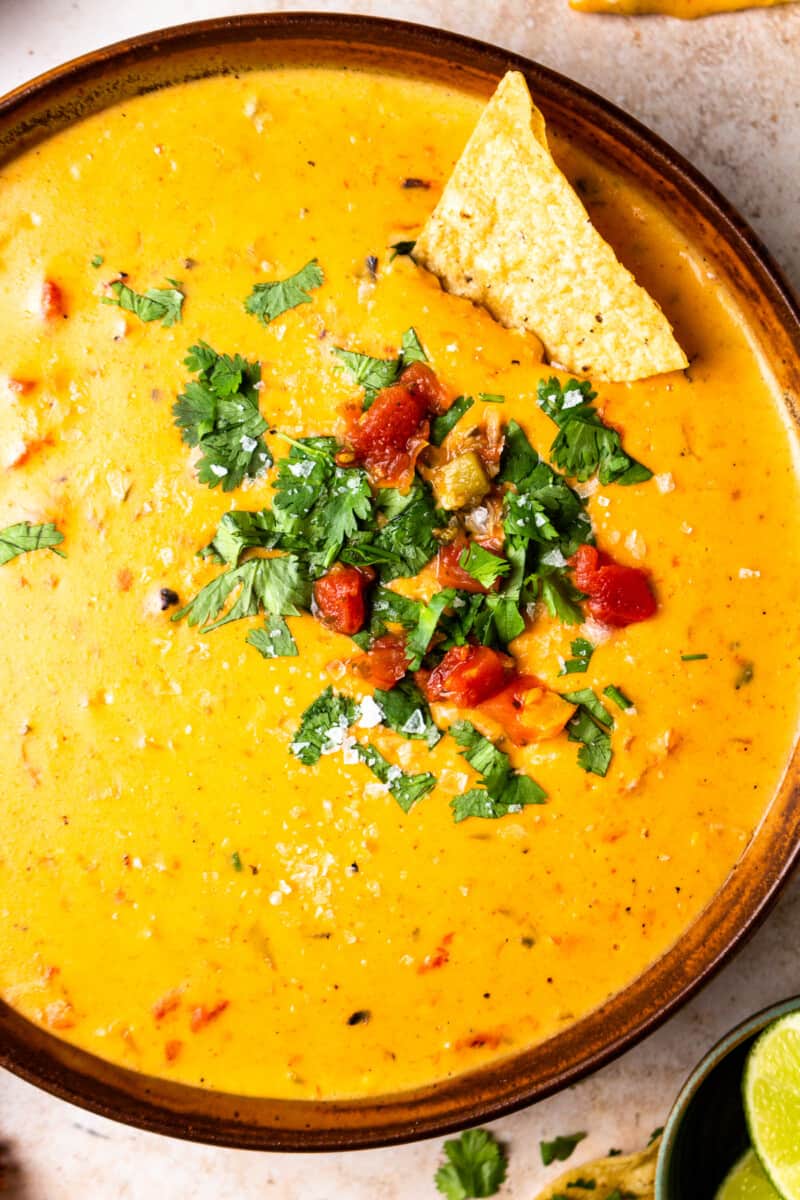 Tips!
For your cheese mix, it's best to buy most of your cheese in chunks or blocks and grate the cheese yourself. Pre-packaged shredded cheese is mixed with non-clumping agents, which prevent the cheese from melting into a smooth sauce.
Make sure to spray your slow cooker with non stick cooking spray before using it.
Stir the cheese mix regularly, to help achieve and consistently smooth texture.
If the sauce is getting too thick, add a dash more evaporated milk.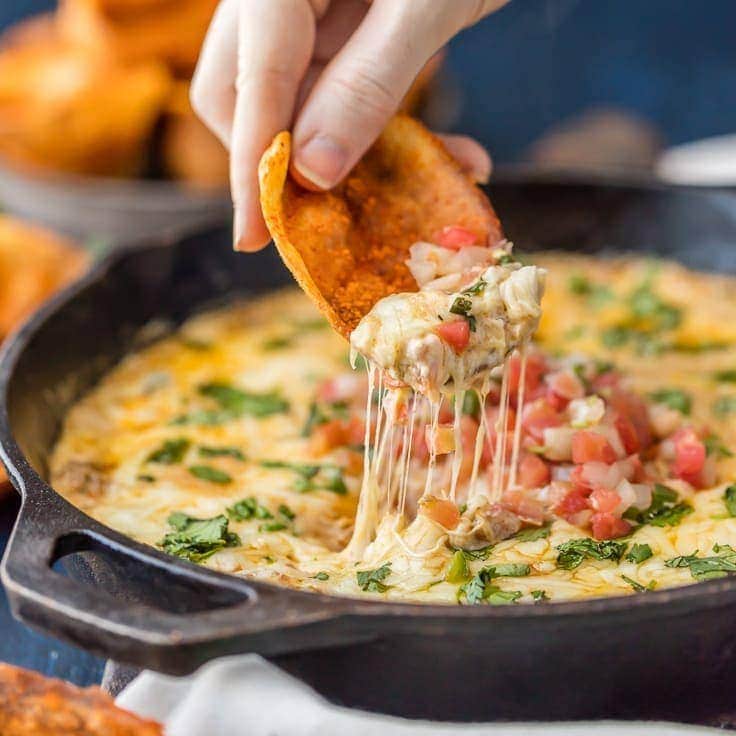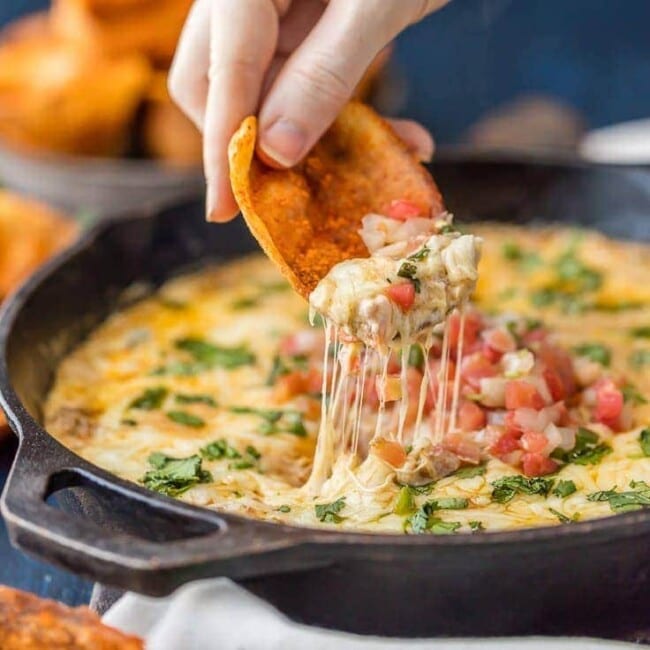 All the Dips!
35+ Favorite Hot Dip Recipes
I dip, you dip, we dip! Dig into all of our favorite dip recipes with our handy guide.
See Dip Guide
If you make this recipe be sure to upload a photo in the comment section below or leave a rating. Enjoy! You can also jump to recipe.