This Crockpot Sausage Cream Cheese Dip is my mother in law Betty's famous invention! It's easy party food, with only 4 ingredients and packed with flavor, it's one heck of an addictive party dip!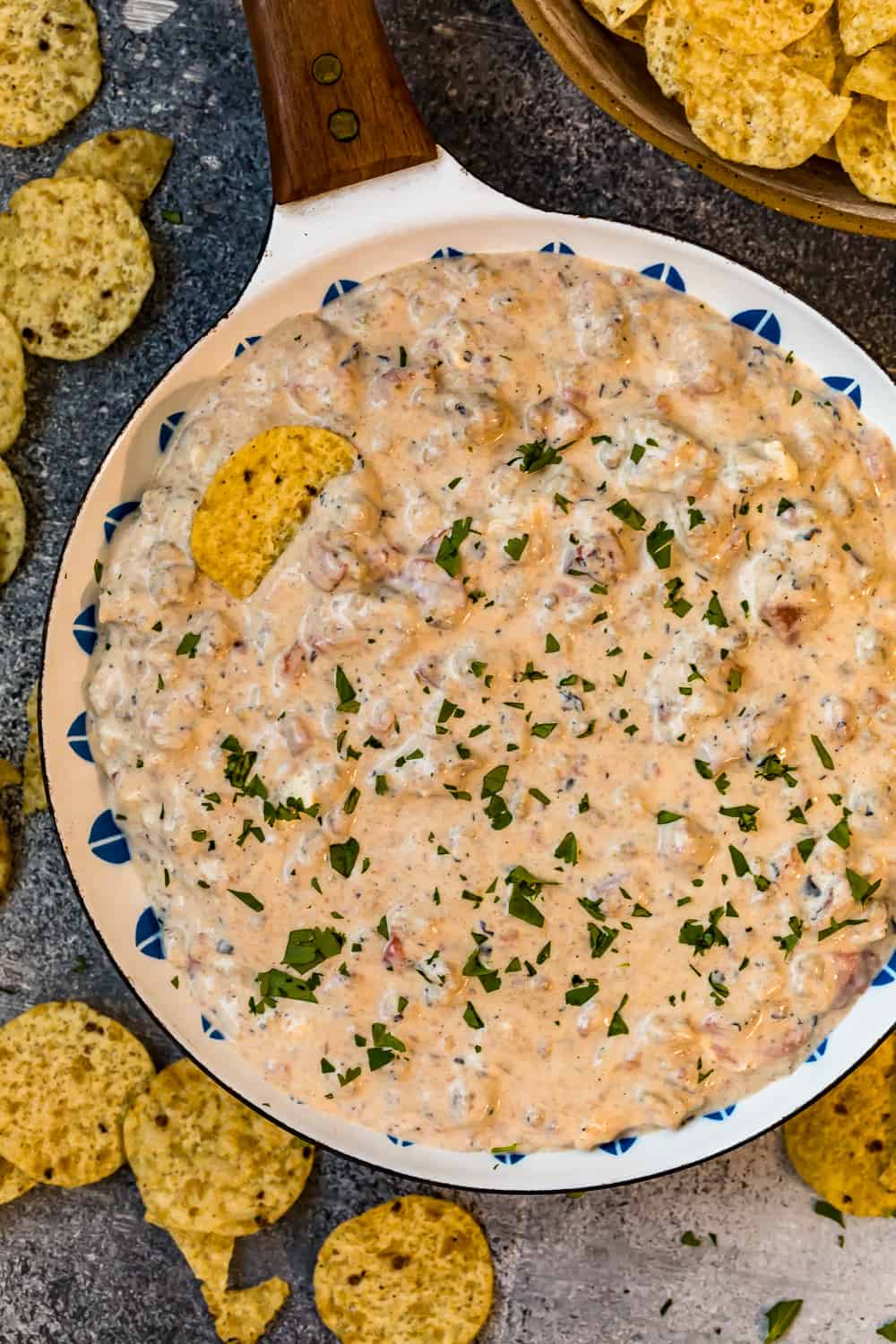 What's better than party food? Easy party food! When it comes to dip, nothing beats this simple, 4 ingredient show stopper. It's a breeze to make in the slow cooker and utterly addictive.
How To Make This Crockpot Sausage Cream Cheese Dip – Step By Step
My Mother in Law, Betty, brings this dip to my family's house every Thanksgiving and it's our favorite addition to the holiday table. We are literally addicted and I look forward to it all year! This year we are also making it for the Super Bowl because it's just too darn good not to make multiple times a year.
Spray a slow-cooker with nonstick spray and set the temperature to LOW. Then add the tomatoes, their juices, cream cheese and lime juice (if using) to the slow-cooker. Mix well and place the lid on top.
In a large skillet, set over medium heat, cook the sausage until browned. Drain the sausage and add it to the cheese/tomato mixture; mix well and replace the lid.
Heat until the cheese has melted, stirring every 15 minutes; about 1 hour. Once the cheese has melted, set the slow-cooker to warm and stir about every 30 minutes.
Serve with Tostitos, your favorite crackers and/or your favorite sliced vegetables.
Enjoy!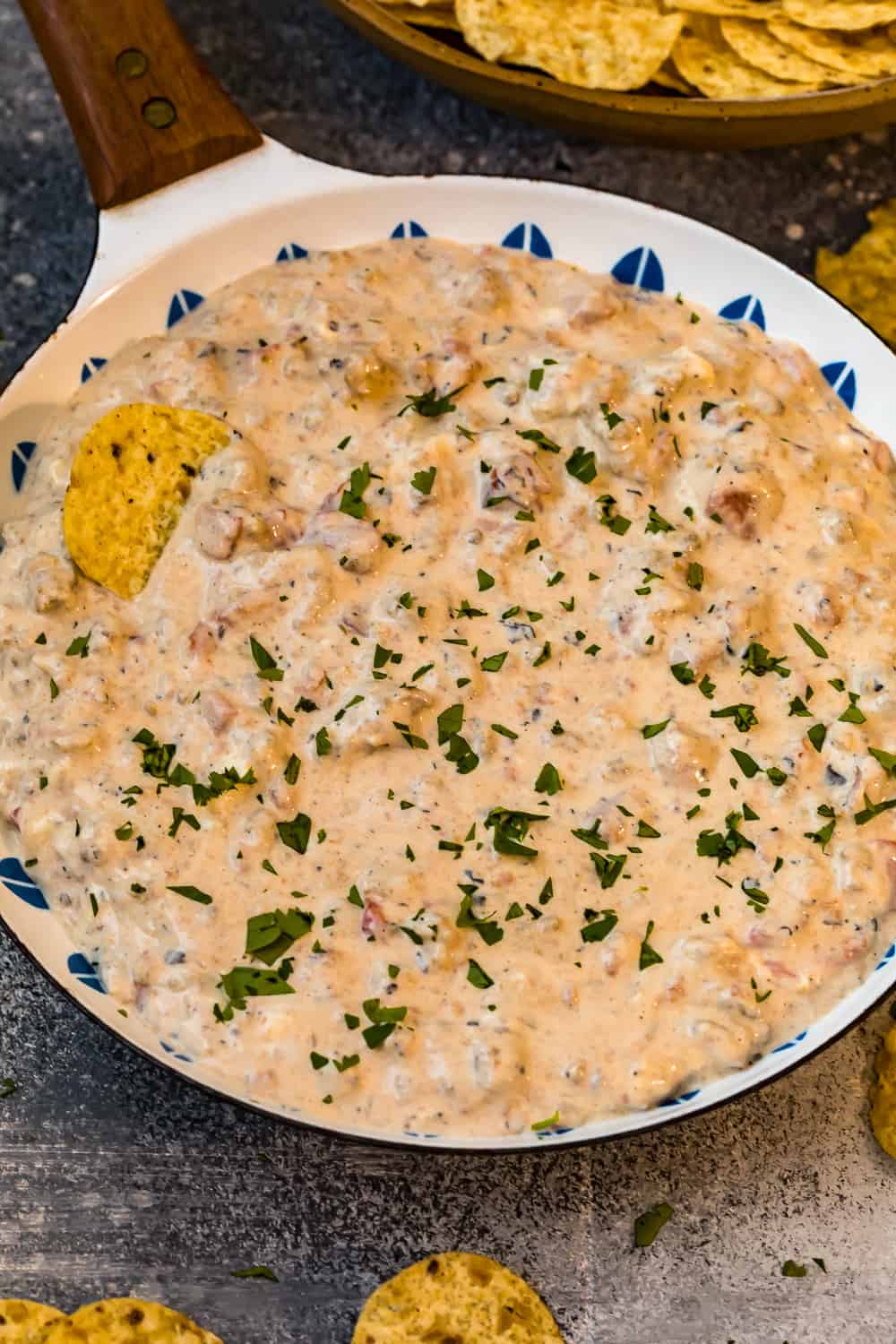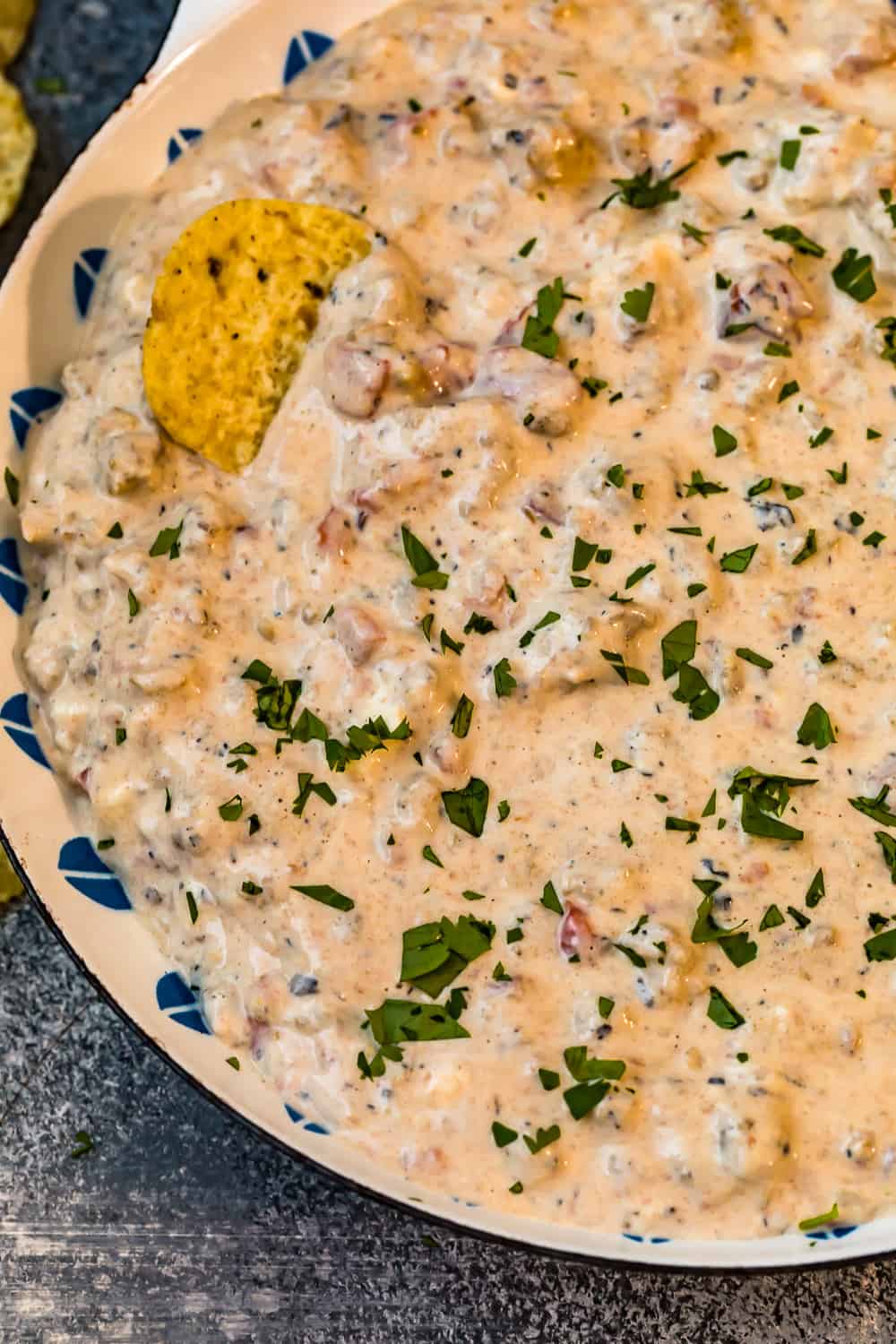 The Perfect Dip For Game Day!
This cream cheese dip is hearty and the recipe makes a HUGE amount. Perfect for big crowds and pairs well with beer! Superbowl Sundays will now be called Sausage Cream Cheese Dip Day! It's a dip that you can spice up too, by adding some jalapenos.
Can you freeze Sausage Cream Cheese Dip?
The good news is that you can freeze the leftovers and pull it out for your next gathering or the next time you want to have dip for dinner, such as in sliders or even lettuce wraps. You can leave it in the freezer for up to 3 months and it will be fine. Let it thaw on the counter for a couple hours, or just microwave it straight from frozen. It's comes out great.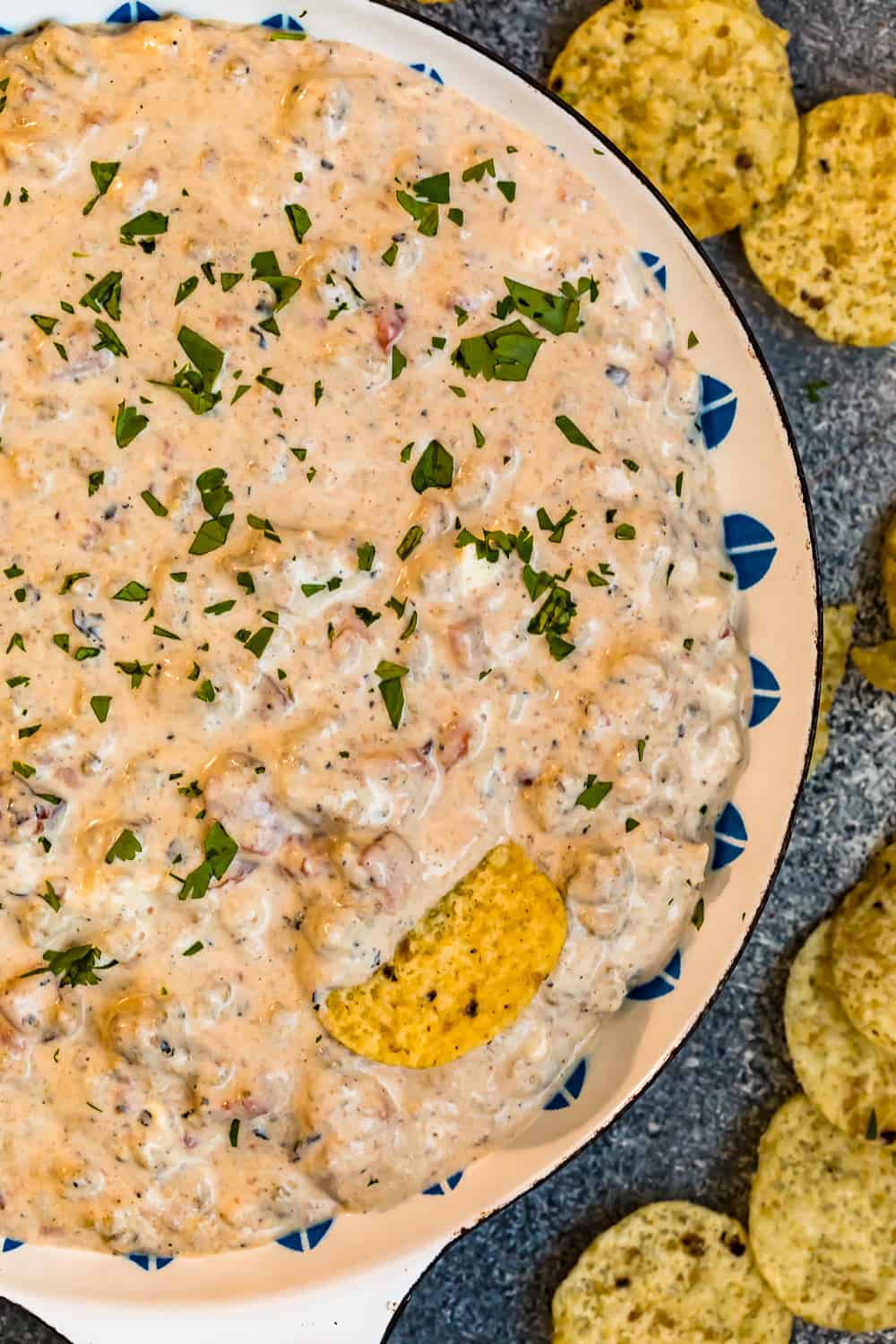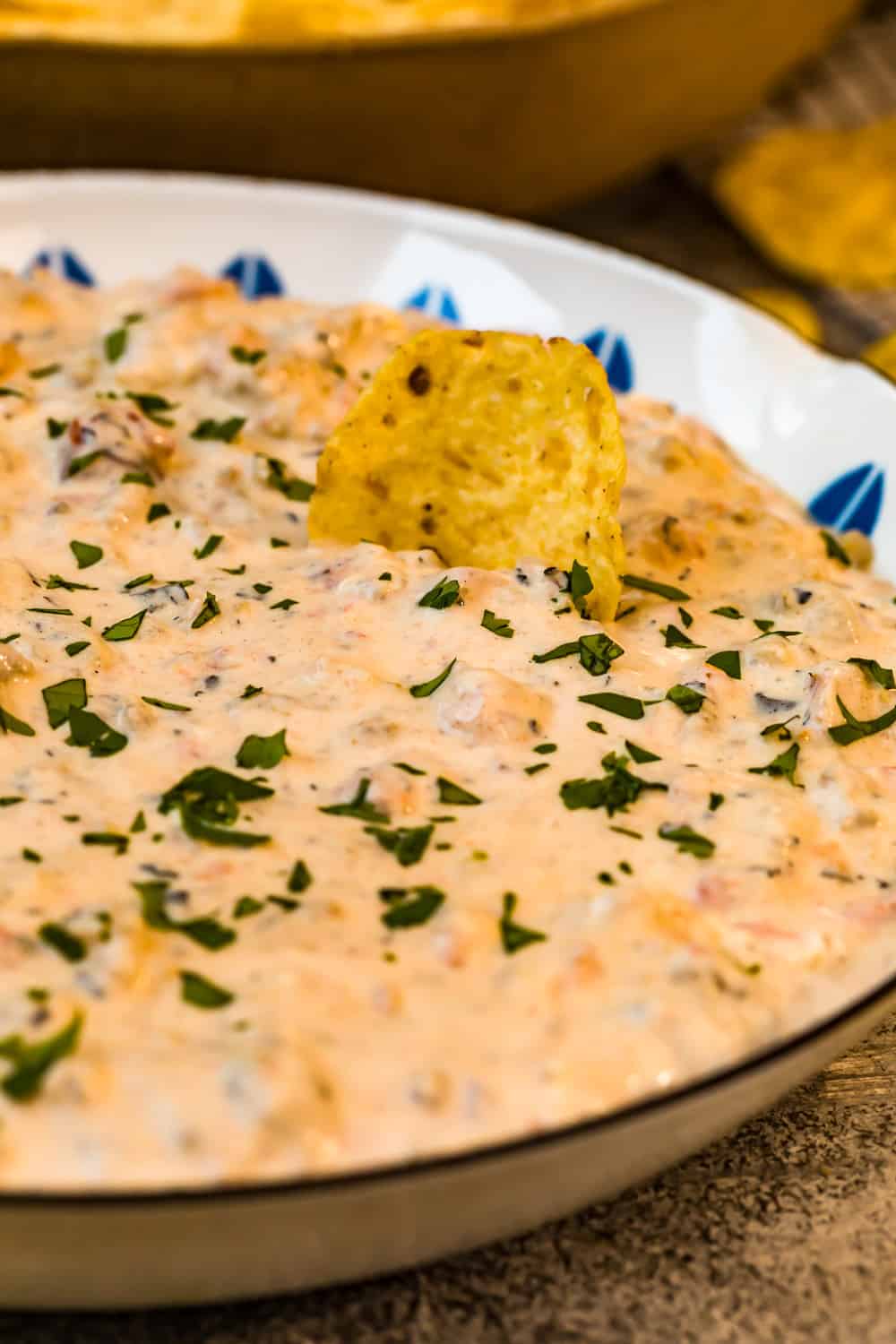 What To Dip?
You can eat this dip with whatever chip-receptacle you want. Tostitos are awesome. Wheat thins will do nicely too. Fritos are incredible with this dip and totally change the flavor profile. Veggies work well too, you can't lose!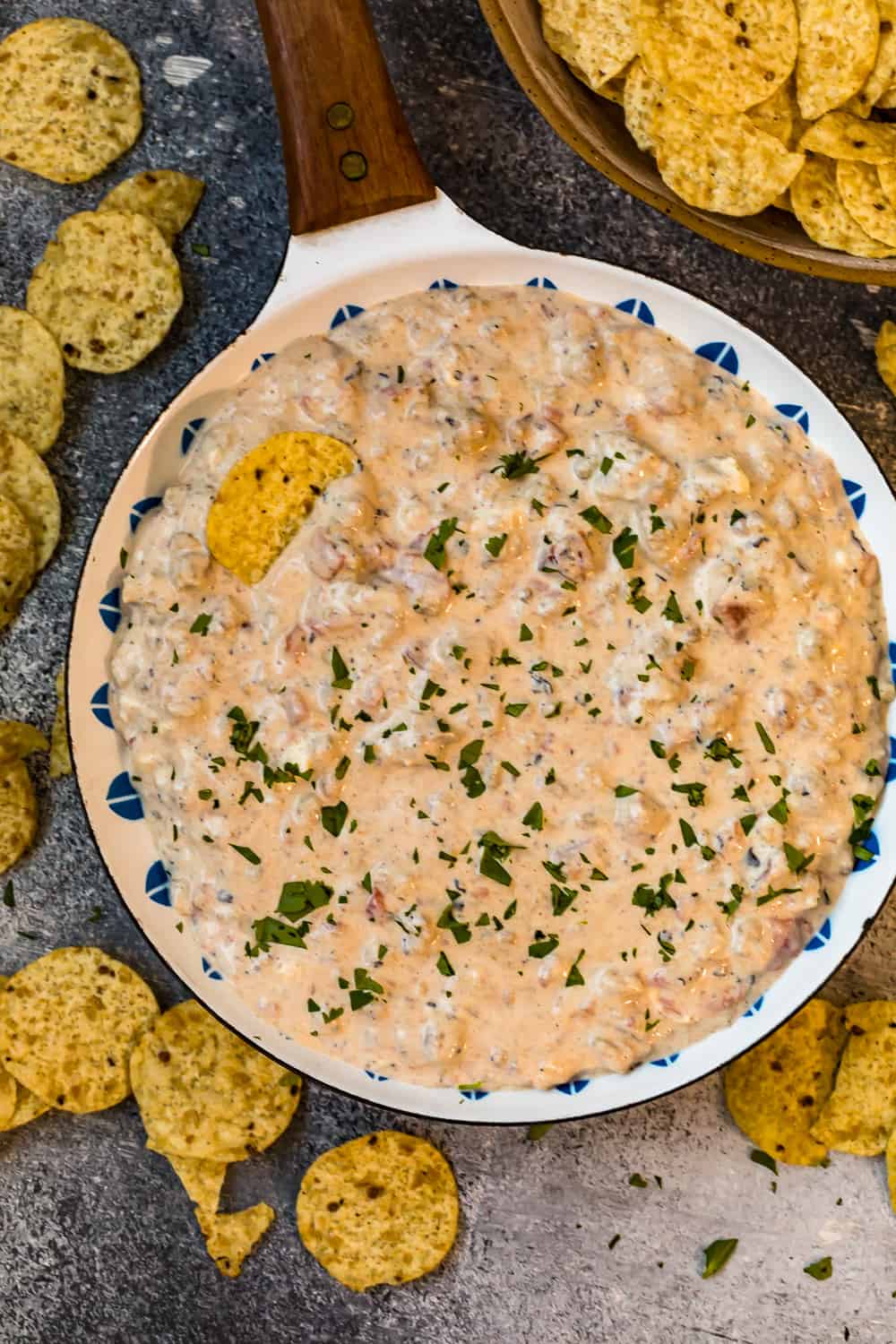 Top Tips For This Sausage Cream Cheese Dip
Add chiles for extra spiciness!
You can cook this dip on the stove top, make sure you use a large skillet with high sides.
Keep leftovers in an airtight container and store in fridge, lasts for up to five days.
Serve with crackers, chips or veggies.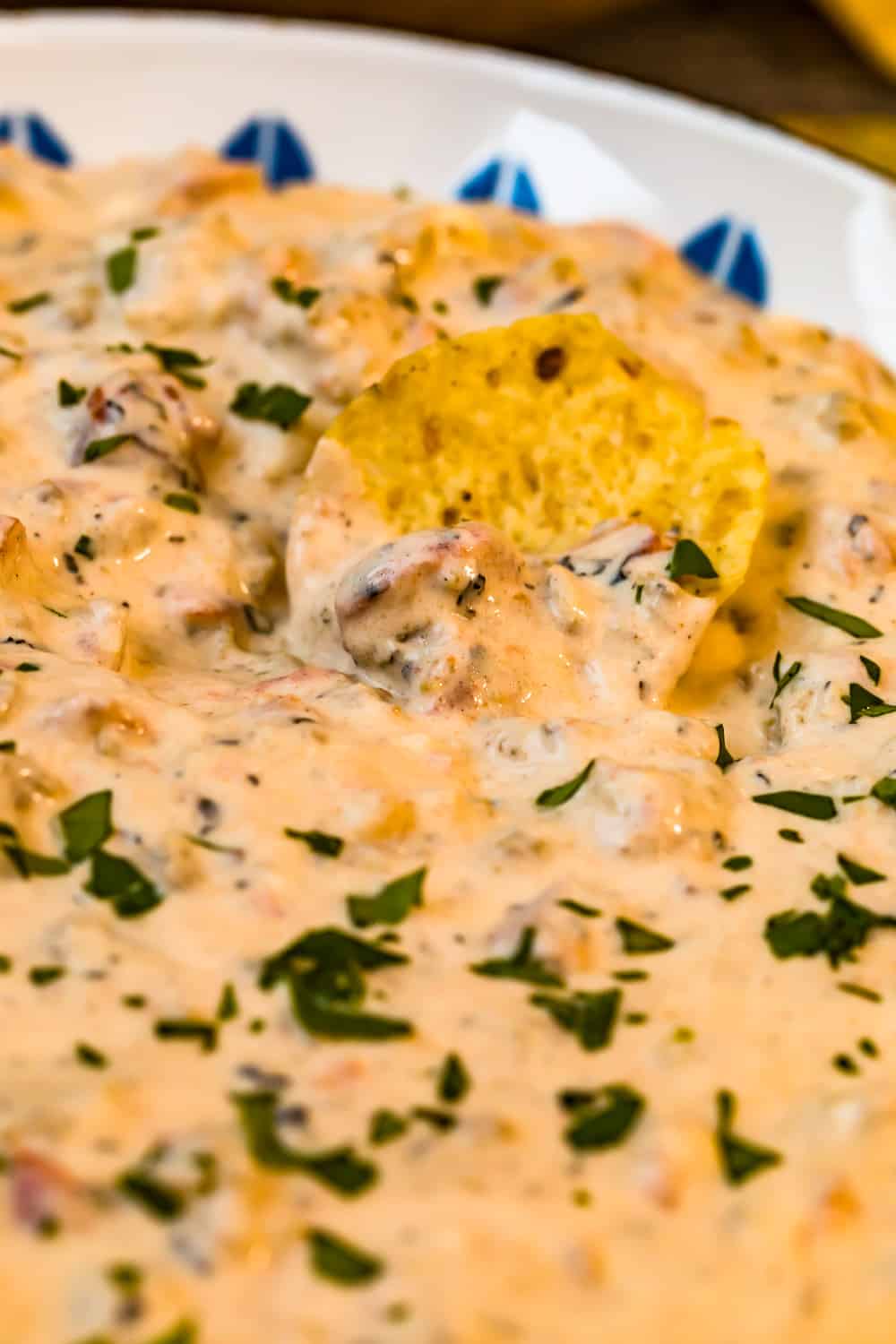 Check Out These Other Delicious Dips
If you have tried this Crockpot Sausage Cream Dip, I'd love to hear from you in the comments below!
Thanks for sharing your amazing recipe Betty!!