Crockpot Tuscan Chicken features tender chicken breasts that are made flavorful with sun-dried tomatoes, garlic and more! It's served in a creamy sauce with parmesan cheese and spinach to really send it over the top. So easy and always so satisfying!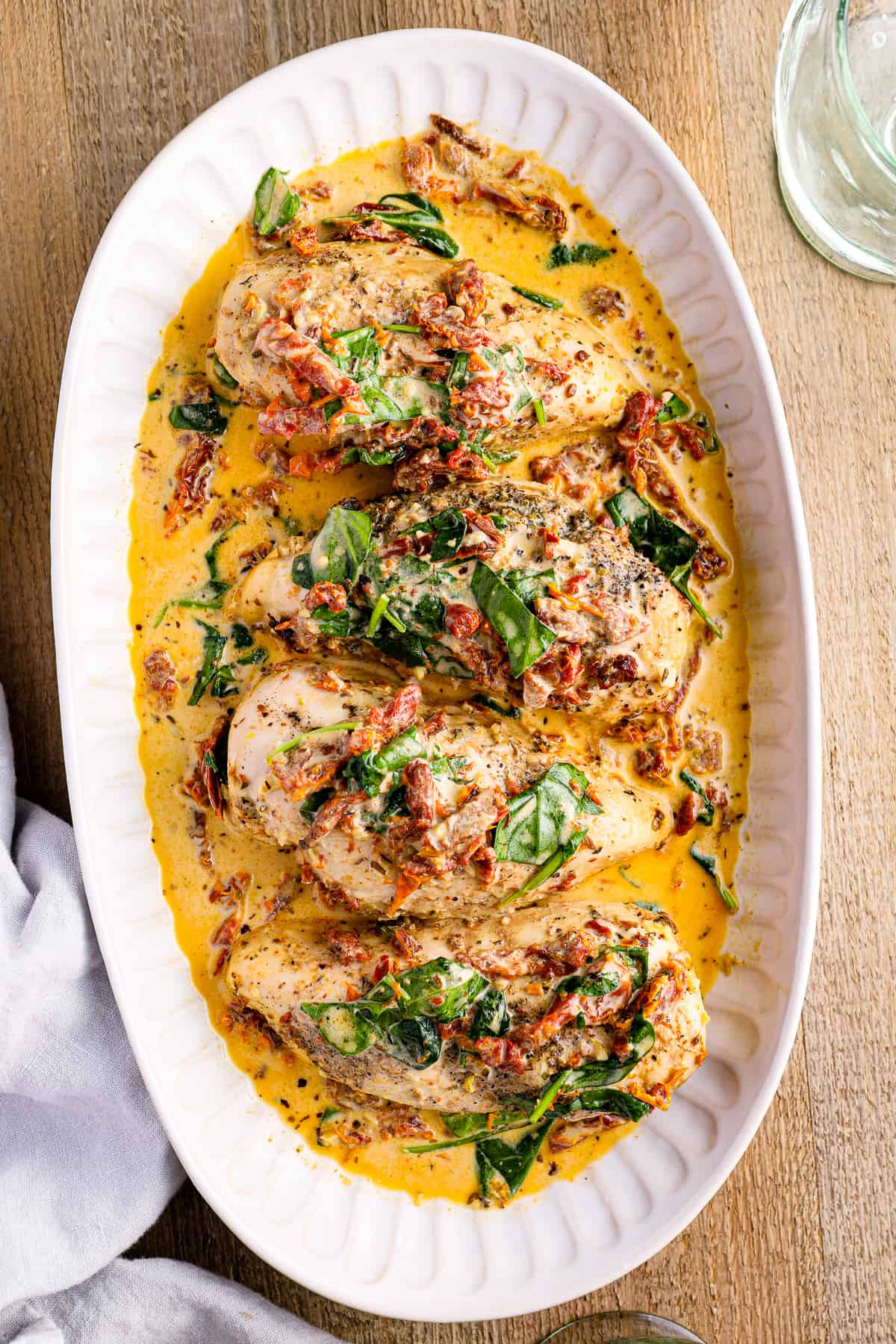 What's in Tuscan Chicken
Crockpot Chicken is always a breeze. Adding this delicious sauce just takes things up a notch.
Chicken: I do not recommend cooking chicken from frozen in the Crockpot, as it spends too much time in the "temperature danger zone", which could cause food poisoning.
Garlic: Feel free to add more if you really love garlic!
Italian Seasoning: I like to use my homemade Italian Seasoning blend for the best flavor.
Salt and Pepper: To taste.
Sun-Dried Tomatoes: Make sure they're drained and chopped before tossing into the slow cooker.
Chicken Stock: My homemade chicken broth recipe is always my go-to if I have a little extra time! If not, store-bought works just fine.
Heavy Cream: Half-and-half also works well.
Parmesan Cheese: Freshly grated parmesan is preferred for the best flavor and texture.
Baby Spinach: It may look like you're adding a ton of spinach, but it cooks down pretty quickly.
PRO TIP: Be sure to serve with fresh parsley or basil for garnish and to add a special touch to this meal.
What other seasonings can I add?
Feel free to toss in some garlic powder to enhance that garlicky flavor even more! Onion powder also adds a pretty nice flavor. Sprinkle in some crushed red pepper flakes for an added spicy kick.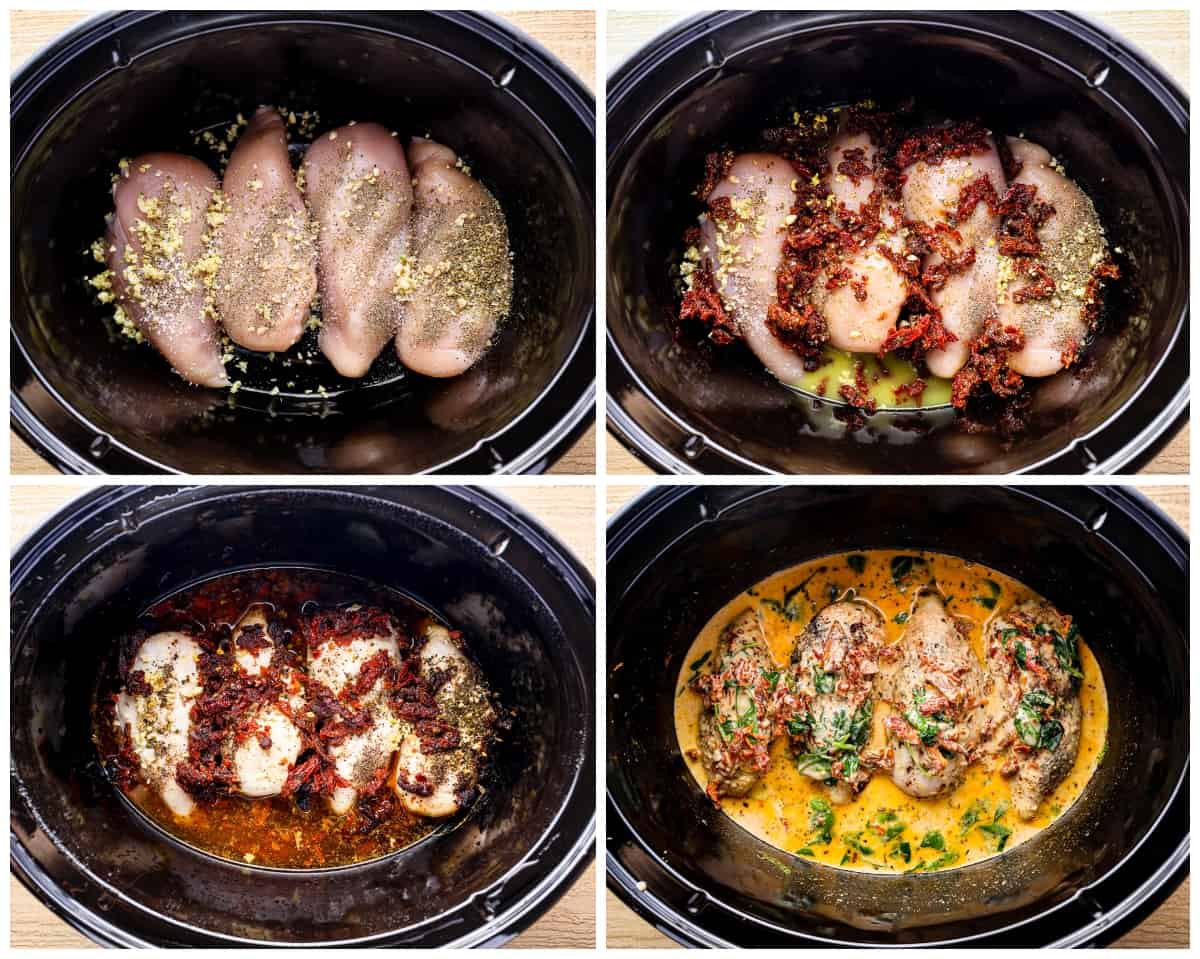 Can I use chicken thighs?
Yes! They may need to cook longer so be sure to check for doneness. You can use a meat thermometer to check the internal temperature of the chicken thighs beforehand.
Can I make this in an Instant Pot?
Yes, you can make this dish in the Instant Pot if you already have one at home and ready to use.
Can I use frozen spinach?
Yes! It's fine to use frozen spinach. However, it does require a few extra steps, such as thawing it out and then using a towel to remove the extra moisture from it.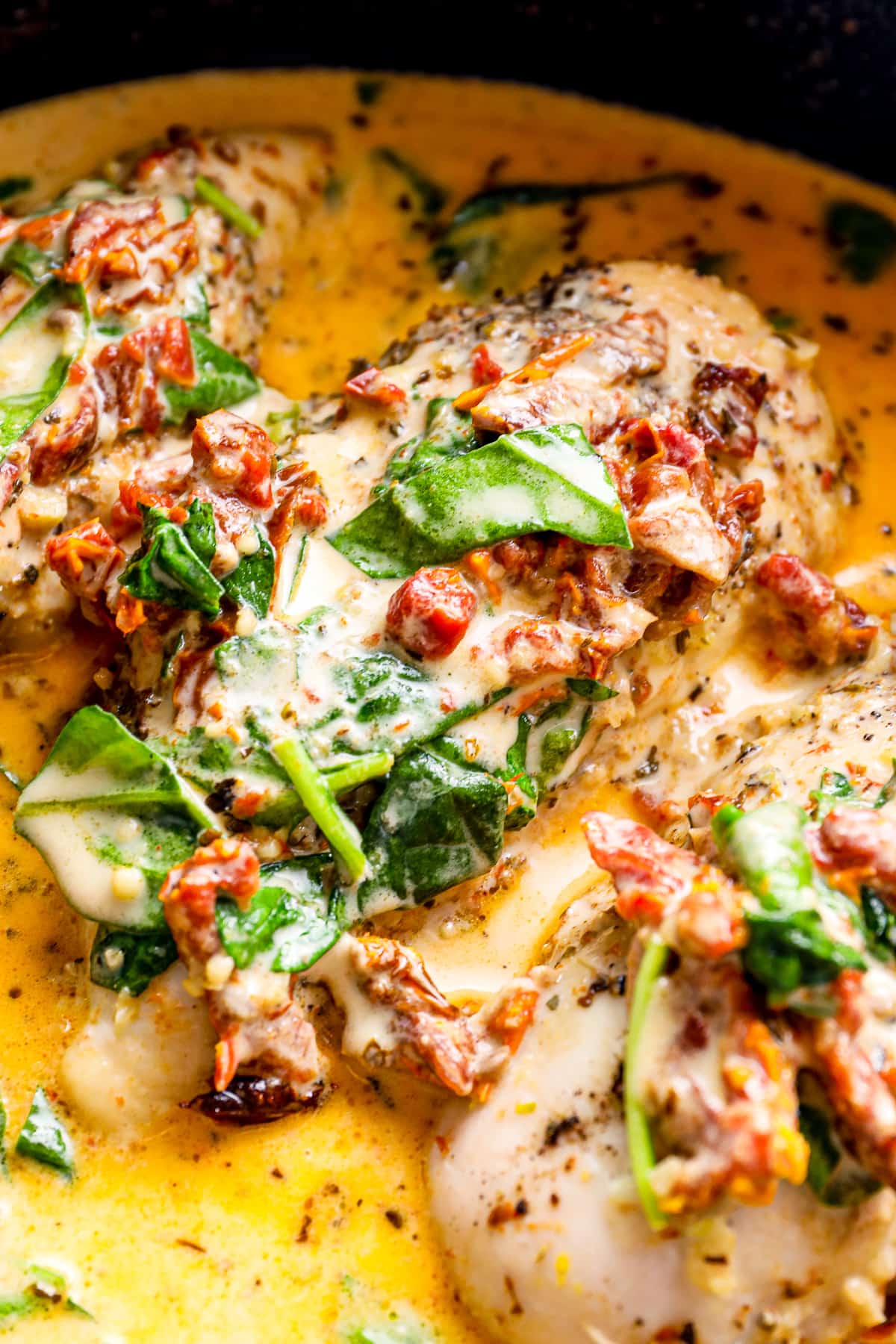 How to Store/Reheat
Once cooled to room temperature, your leftover Tuscan chicken will stay fresh in an airtight container in the fridge for up to 3 days. Reheat in the microwave for 30 seconds at a time until warmed all the way through.
Serving Suggestions
You can serve this delicious Crockpot Tuscan chicken with a side of your favorite pasta, such as fettuccine or spaghetti. Rice and mashed potatoes also do the trick! You just want something that will catch all of that creamy sauce so not a drop goes to waste.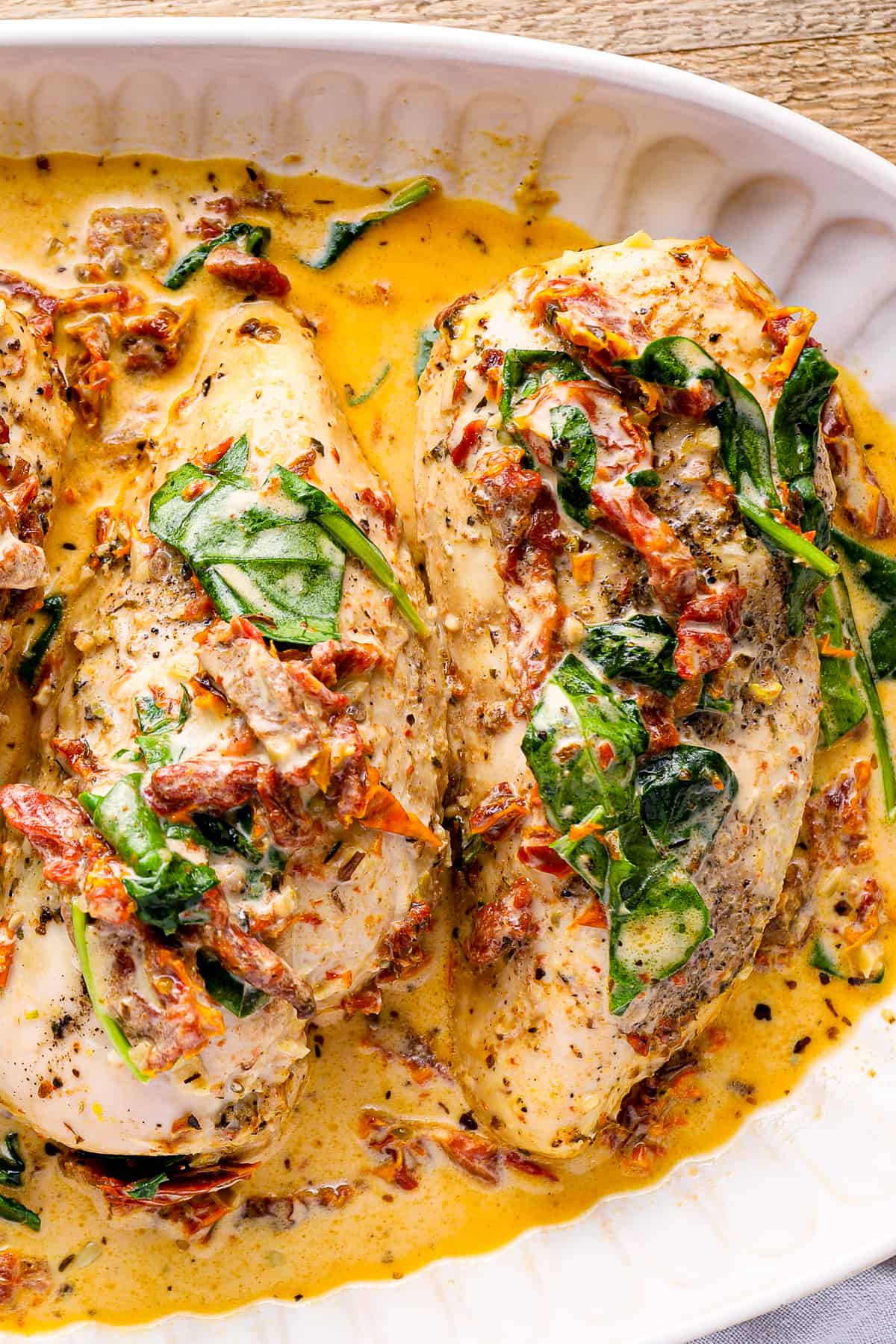 5-Star Review
"I make this all the time. So easy. So delicious. Chefs kiss." – KateLyn M.
More Crockpot Chicken Recipes We Love