This easy mashed potatoes recipe needs a place at your table this holiday season! Deliciously creamy and indulgent, you won't want to make this side dish any other way! These Mashed Potatoes have a secret, they're boiled in milk!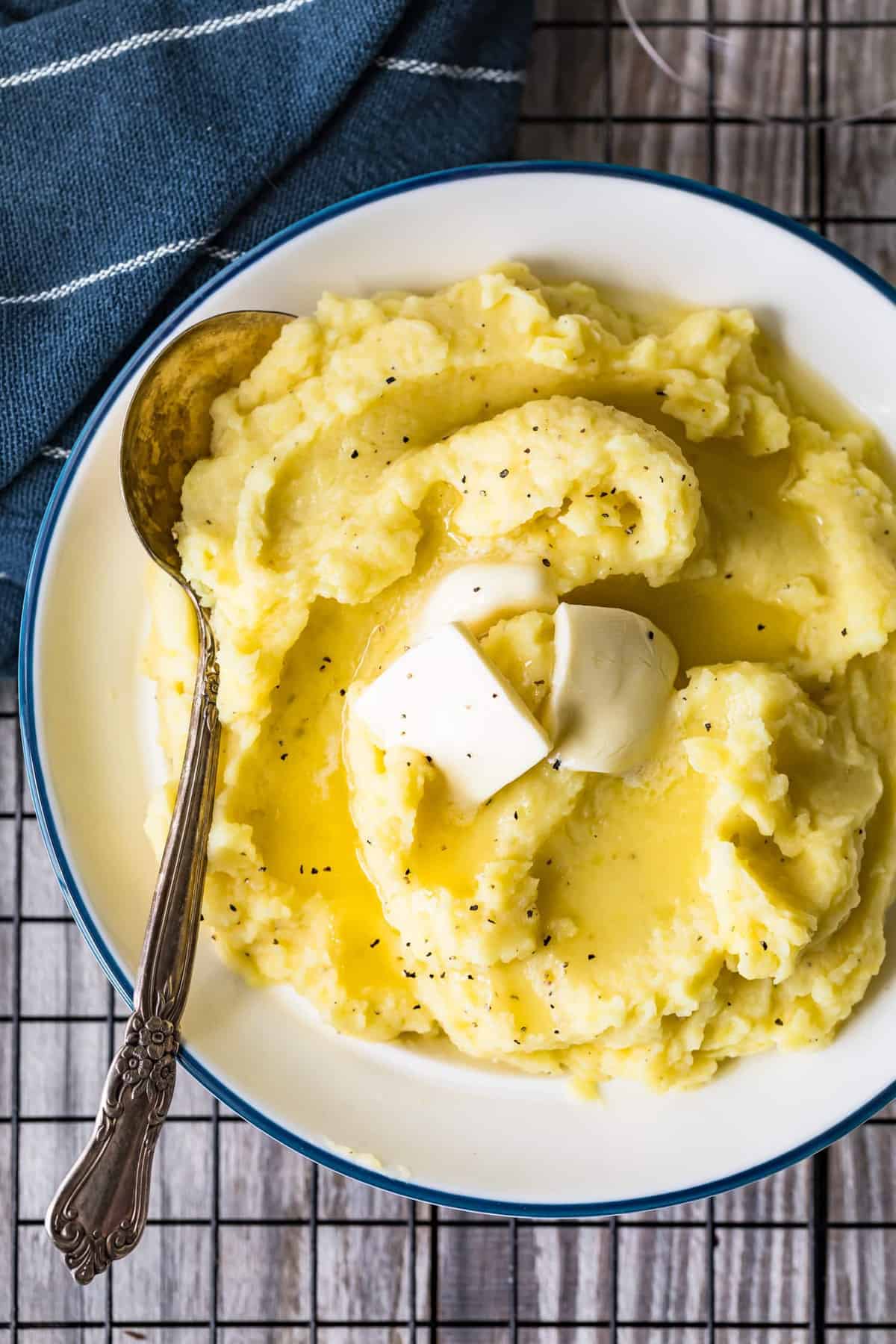 Favorite Mashed Potatoes
Mashed potatoes will always have a place at my holiday table! It's always a favorite and disappears so quickly! There's just no recipe that's quite as creamy or simple.
I've made a lot of mashed potatoes recipes over the years; Cheesy Vegan Mashed Potatoes and Crock Pot Mashed Potatoes with Garlic Butter are both great, but boy, this recipe is so EASY!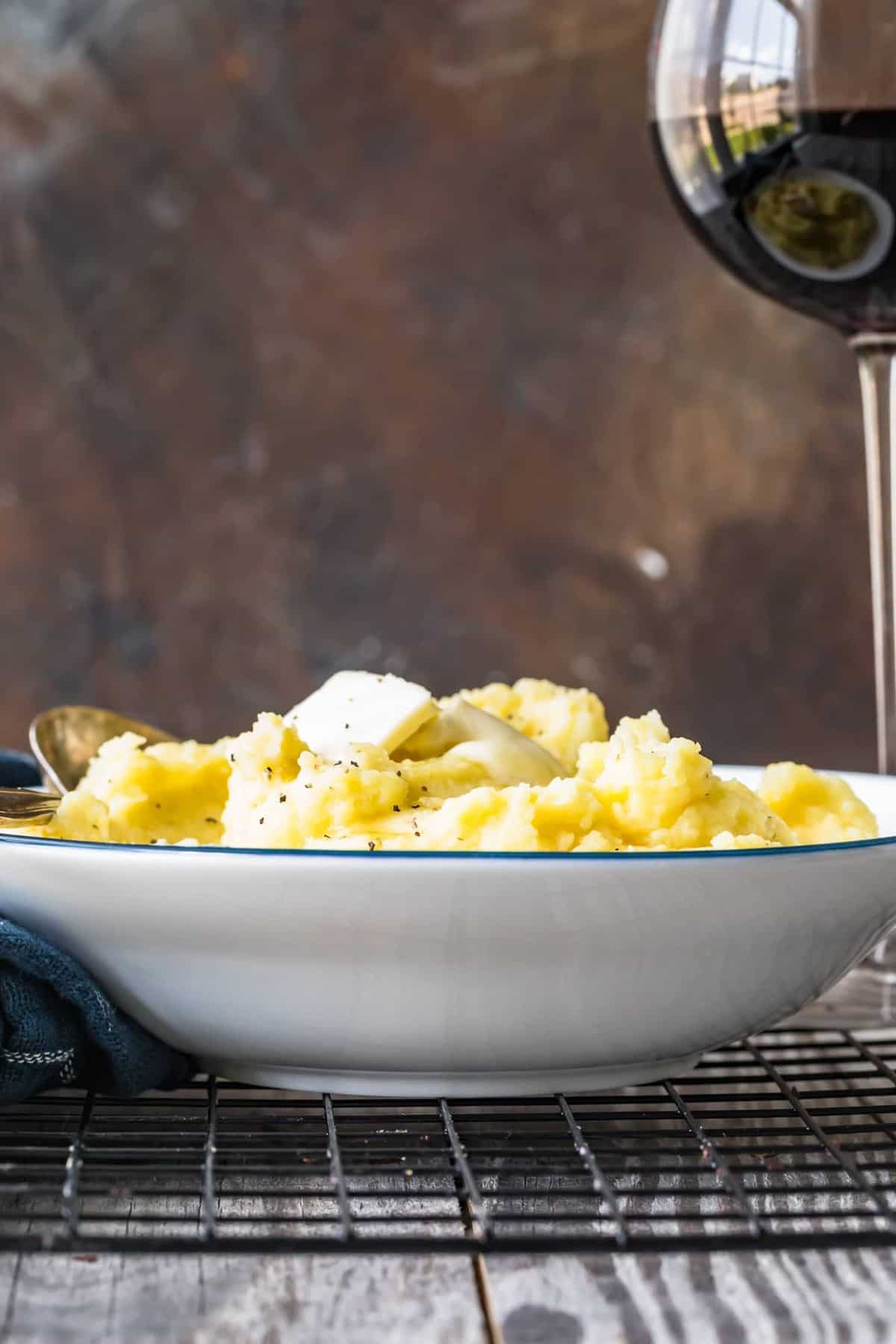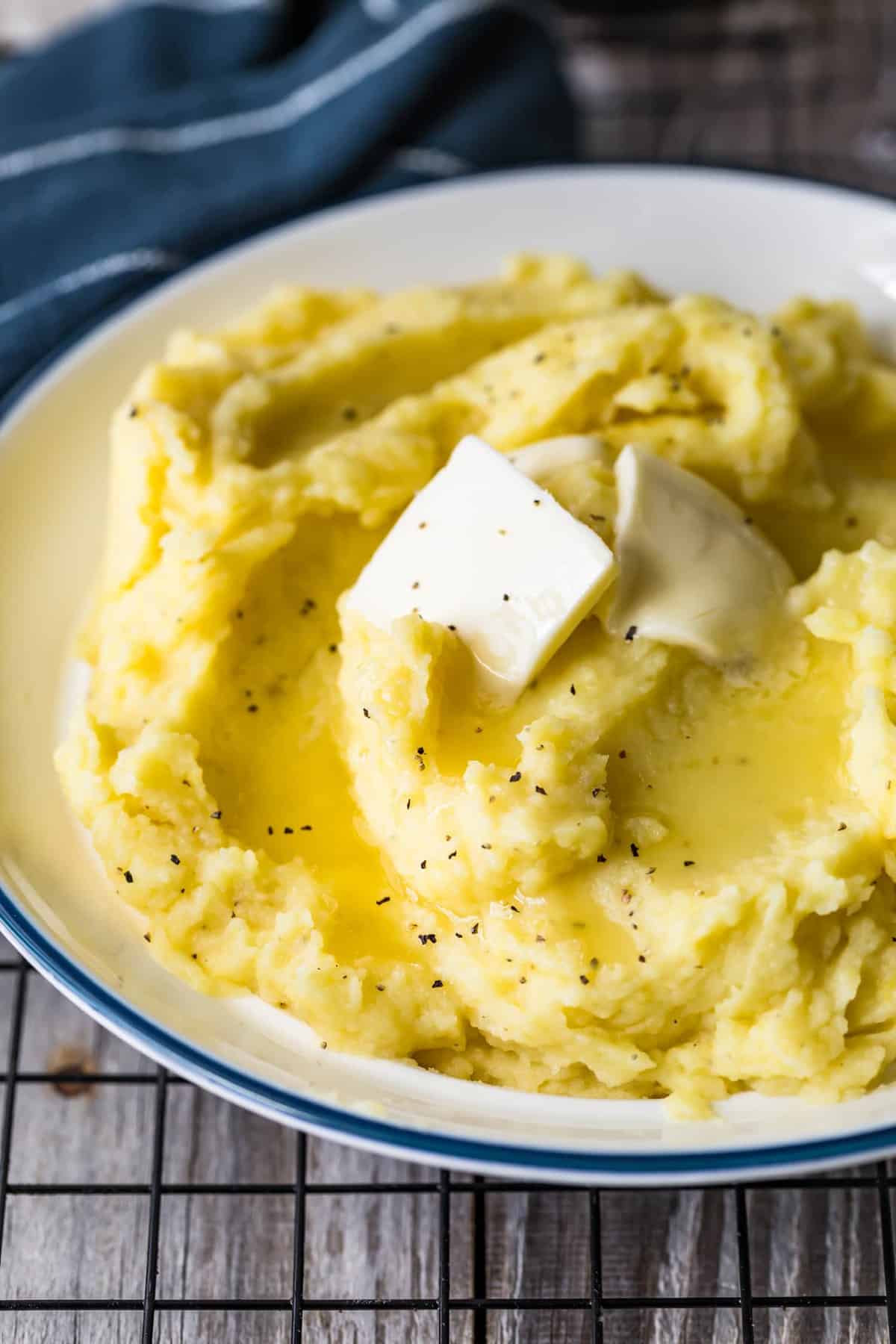 Can you make this easy mashed potato recipe ahead of time?
Mashed potatoes are a great side dish to serve at holidays because you are able to make them ahead of time. Once you;ve mashed them set them to one side and cover with foil.
Before serving gently reheat them on the stovetop, and add about 1-cup of the milk-water (slowly) and stir to combine.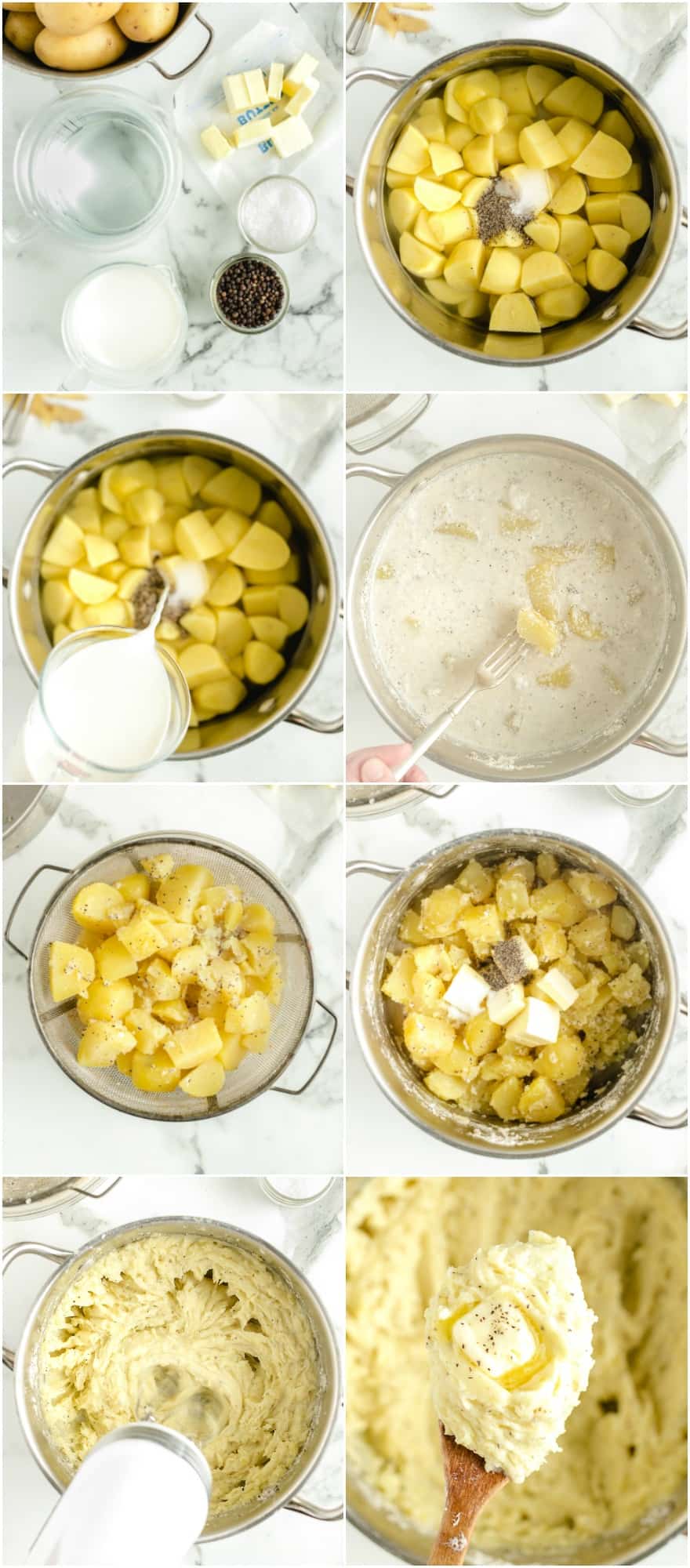 The best creamy mashed potato recipe!
The secret to beautifully creamy mash is to boil the potatoes in a cream (or whole milk) and water mixture. The potatoes suck up all the goodness from the cream and result in flavorsome potatoes that are beautifully smooth.
Serving Suggestions
These easy mashed potatoes are the perfect side dish for all of your favorite main dishes! They really go with everything: beef, ham, chicken, turkey, salmon, or whatever you're serving for dinner. And of course they're a must for Thanksgiving or Christmas.
Here are some favorite mains for these potatoes: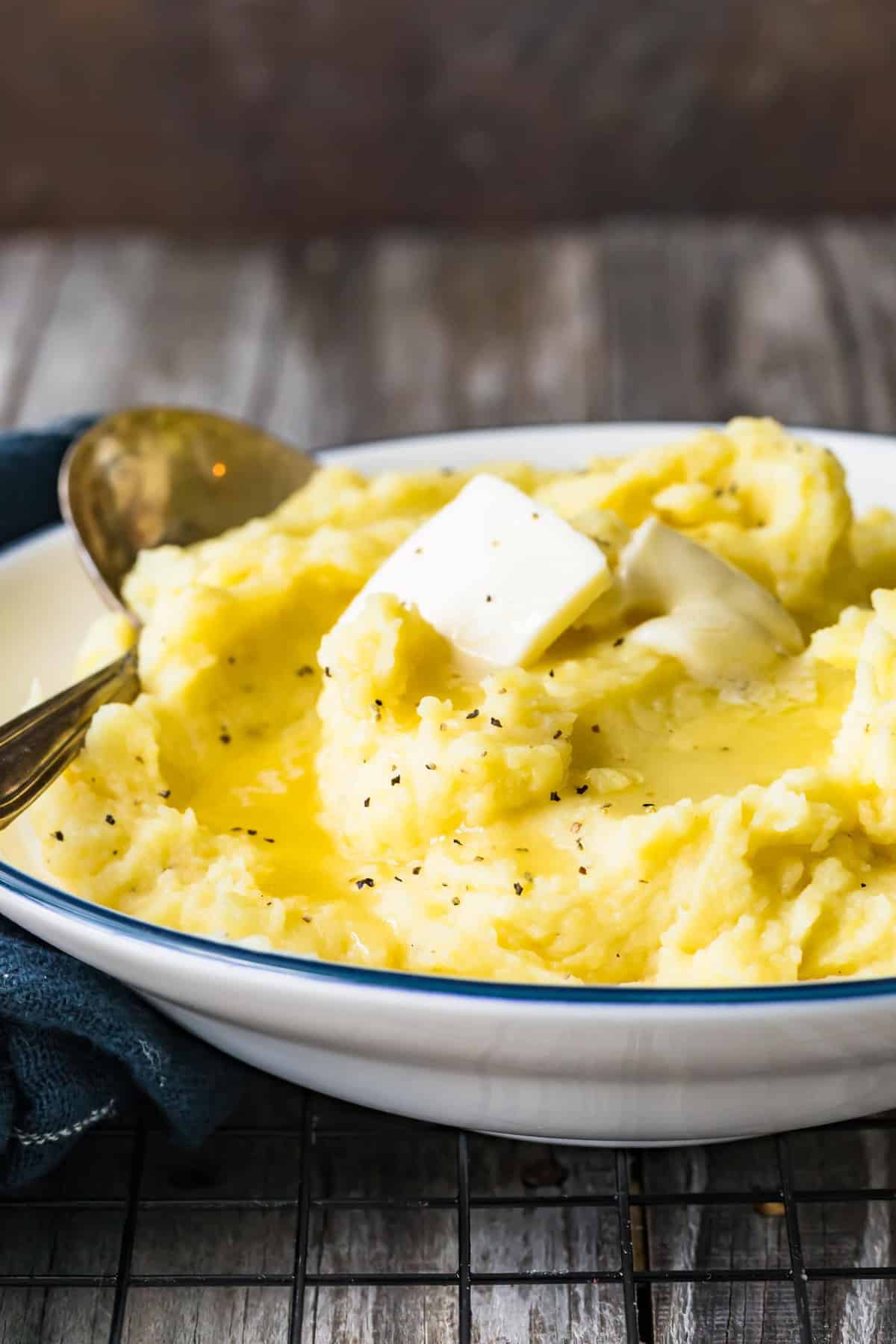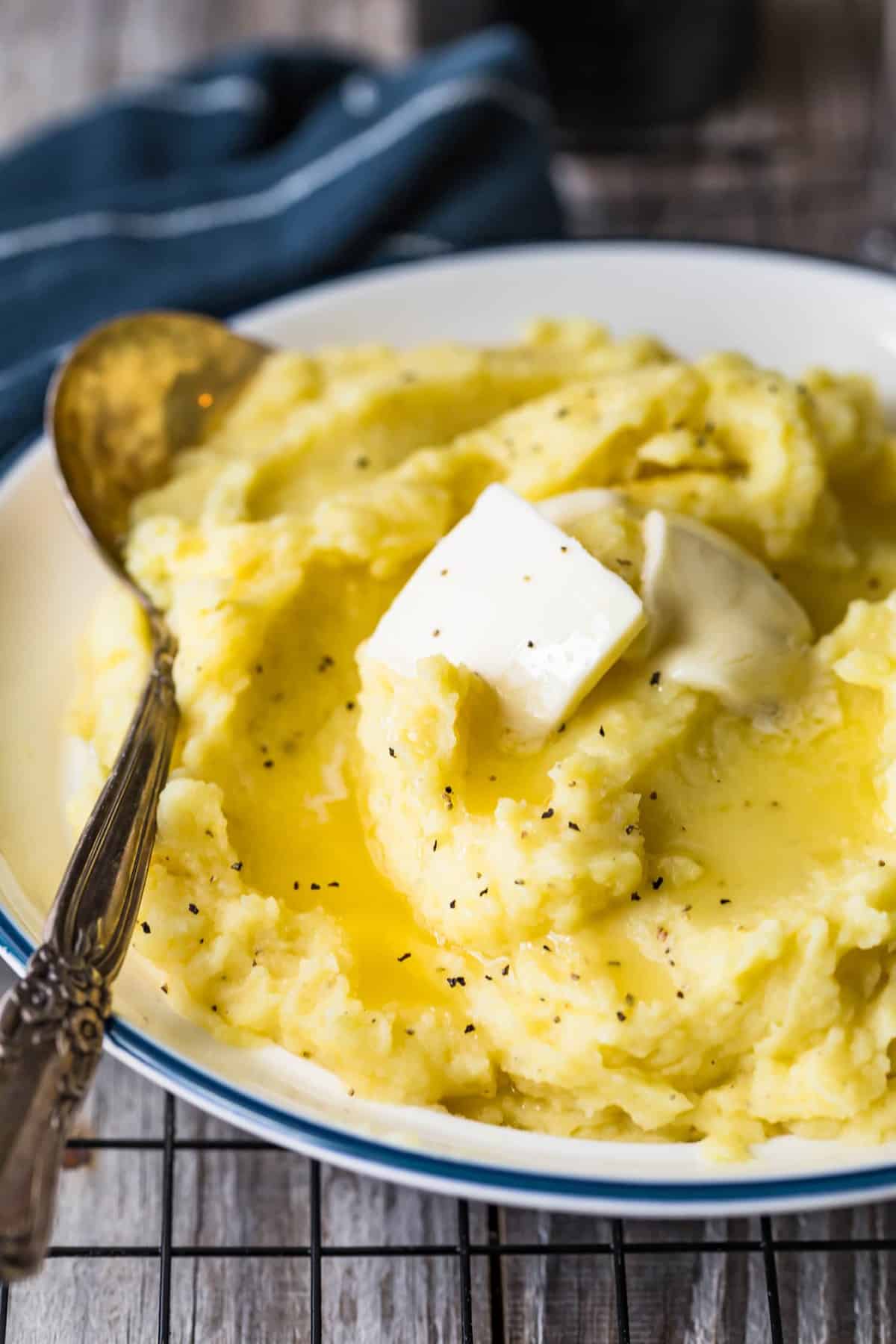 What are the best potatoes for mash?
I swear by Yukon golds for mashed potato, they turn out fluffy, smooth and full of flavor. You want to use a high starch potato, so russets will also work well. Avoid waxy potatoes, like red or white varieties, they require a lot of mashing and can become gloopy.
Top Tips to Make This Recipe
The potatoes should be boiled until fork tender. Don't under or overcook them.
You can cook these potatoes ahead of time and keep them covered with foil.
Garnish the easy mashed potatoes with your favorite toppings; fresh herbs, parmesan or simply black pepper.