This homemade Italian seasoning recipe is made with dried herbs and is a great ingredient to have handy in your pantry. Super simple to make and so many uses!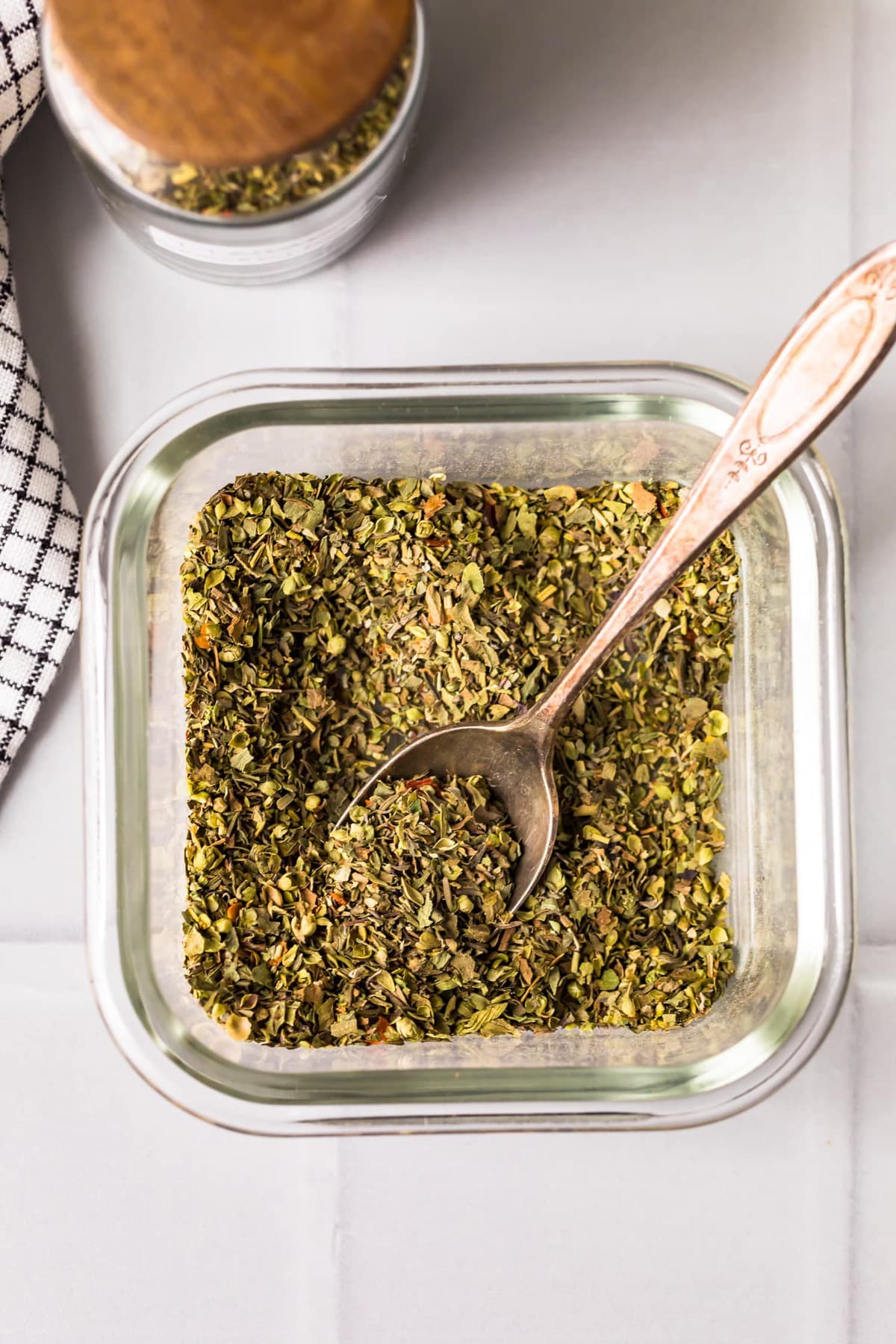 Pre mixed herb and spice blends are such a great thing to have in you cupboard. It's a simple way of adding authentic flavor to dishes in no time at all!
How to Make This Italian Seasoning Recipe
It really couldn't be easier to prepare this homemade herb mix!
Simply whisk all of the ingredients together in a medium bowl and pour into an airtight jar. Keep the jar in a cool and dark place.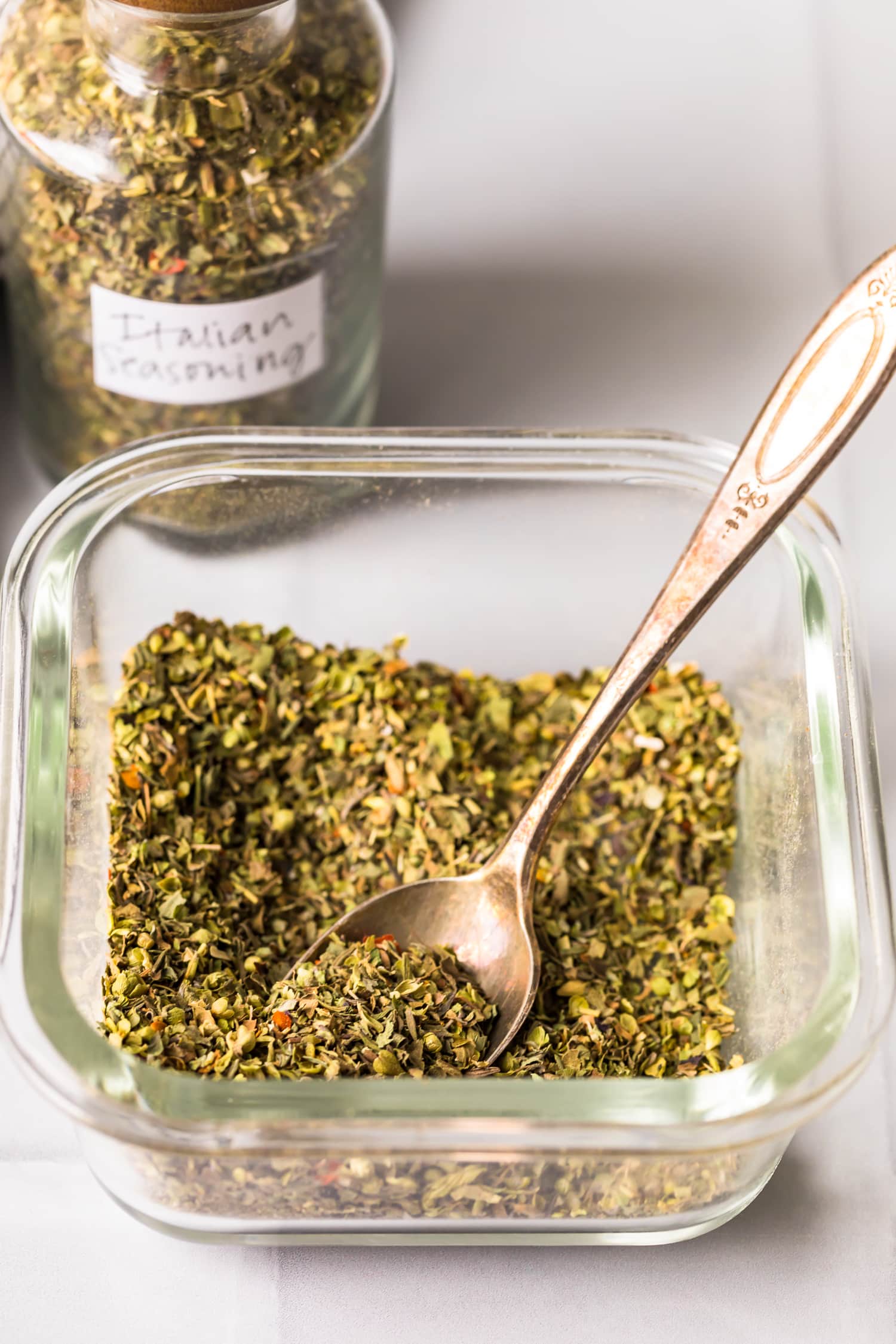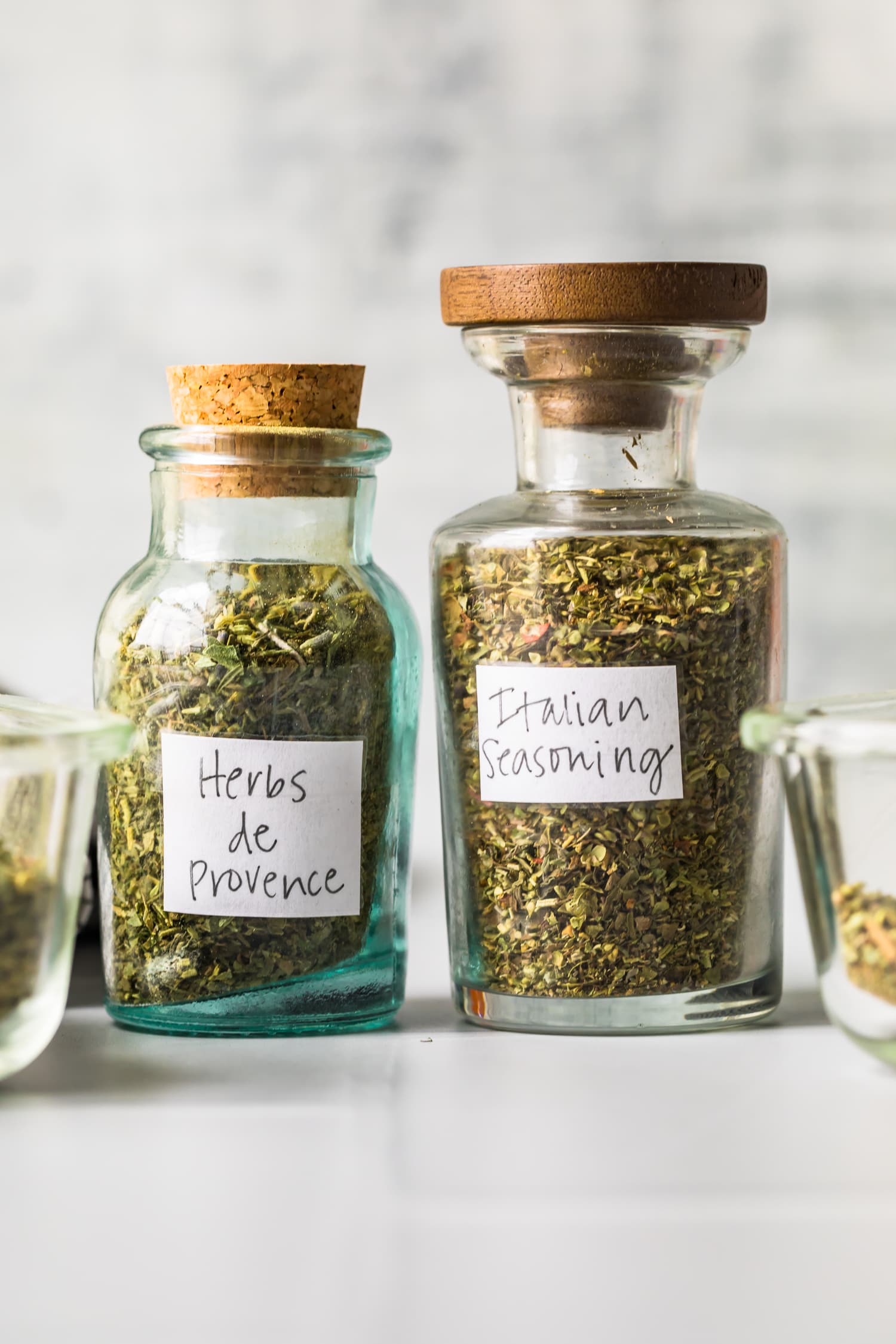 What is Italian Seasoning Made Of?
This Italian seasoning recipe is made from a blend of seven dried herbs:
sweet basil
oregano
marjoram
rosemary
thyme
sage
crushed red pepper
The combination of these herbs adds an authentic Italian flavor to the dishes you add them to. Have this herb mix to hand to save time when cooking.
Why make your own homemade herb mix?
There are so many reasons to make your own seasoning blends. As well as saving time, you can also make money by making this Italian seasoning recipe. Dried herbs do have a shelf life and can dramatically lose their flavor after a few months. I don't know about you, but I'm always throwing out half packets of stale herbs and spices! By making your own mix, you are less likely to be throwing out individual packets as it's so easy to incorporate into dishes.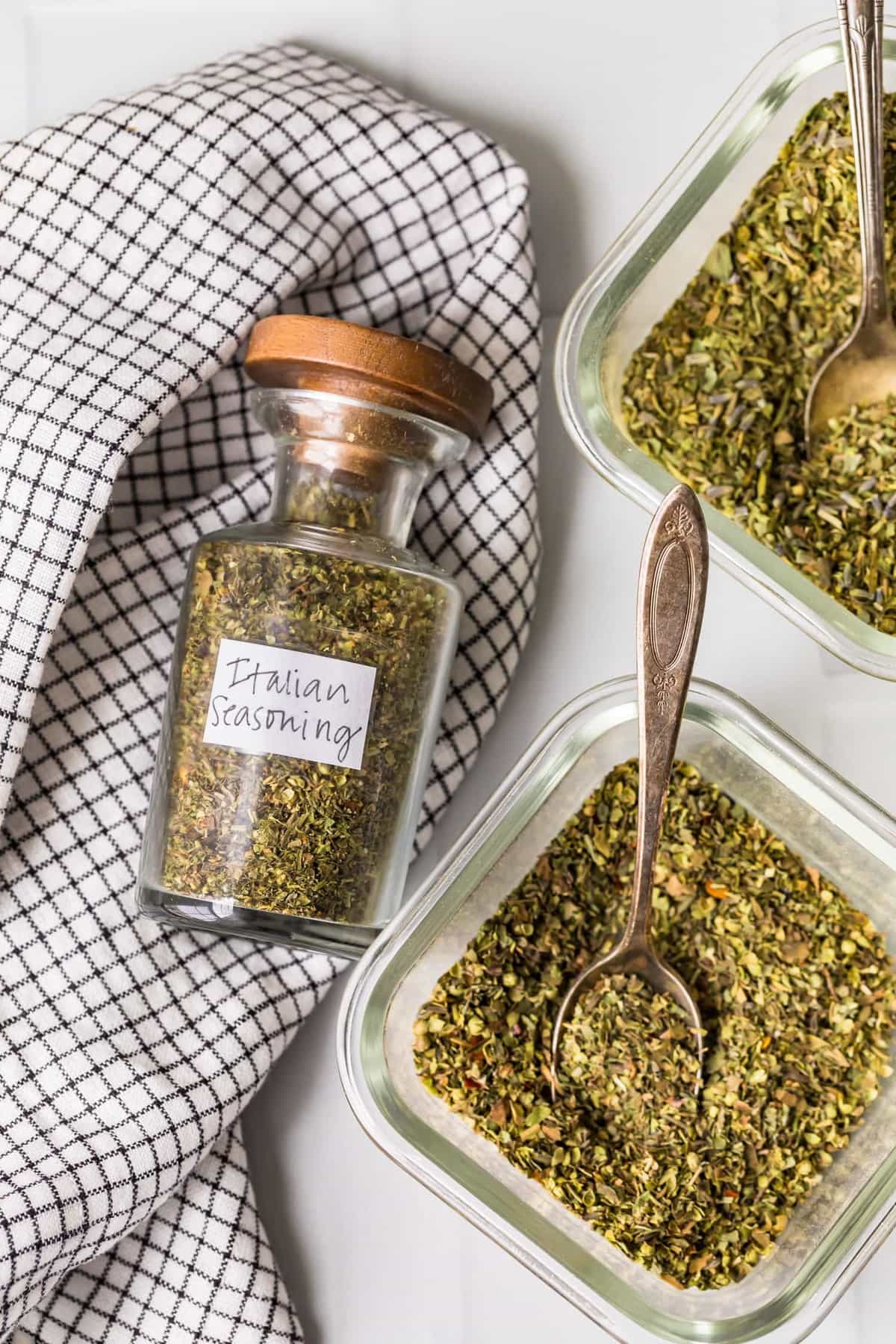 How do you use this Italian seasoning recipe?
This Italian seasoning recipe can be used in so many dishes, like:
It's also great for seasoning and dry rubbing meat, such as pork and chicken, it can be used in soups or sprinkled into bread dough for extra flavor.
Top Tips to Make Italian Seasoning Recipe
Make sure that your herbs are not stale for maximum flavor.
The herb mix will keep well for about 3 months.
Store in an air tight jar in a cupboard.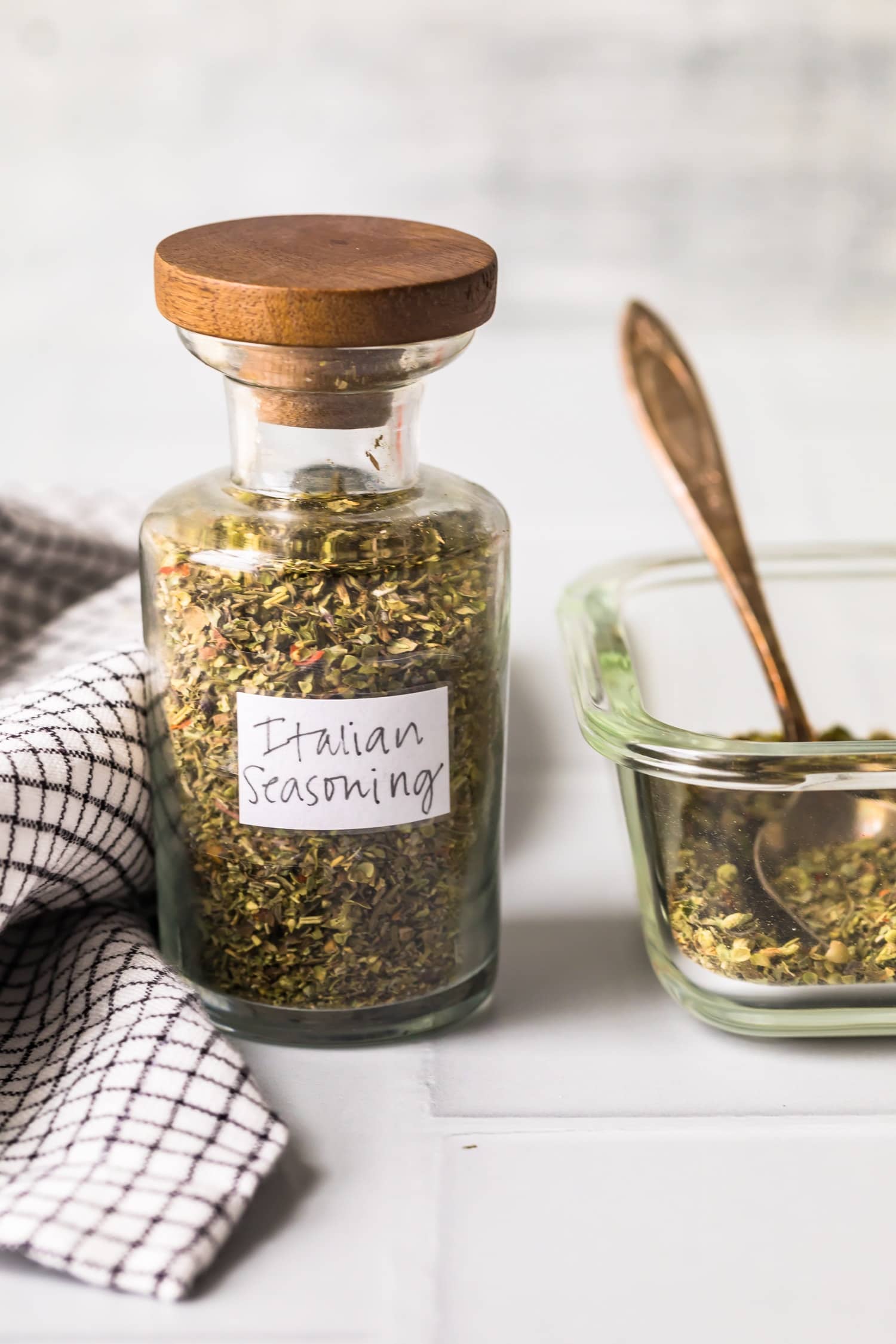 Be sure to check out these other recipes you can use this herb mix in!
Instant Pot Bruschetta Chicken Recipe
Herb Crusted Rack of Lamb Recipe with Mint Yogurt Sauce
Buffalo Chicken Meatballs Recipe