You can never go wrong with a great Slow Cooker Soup recipe! We make this EASY Crockpot Tuscan Chicken Soup year round!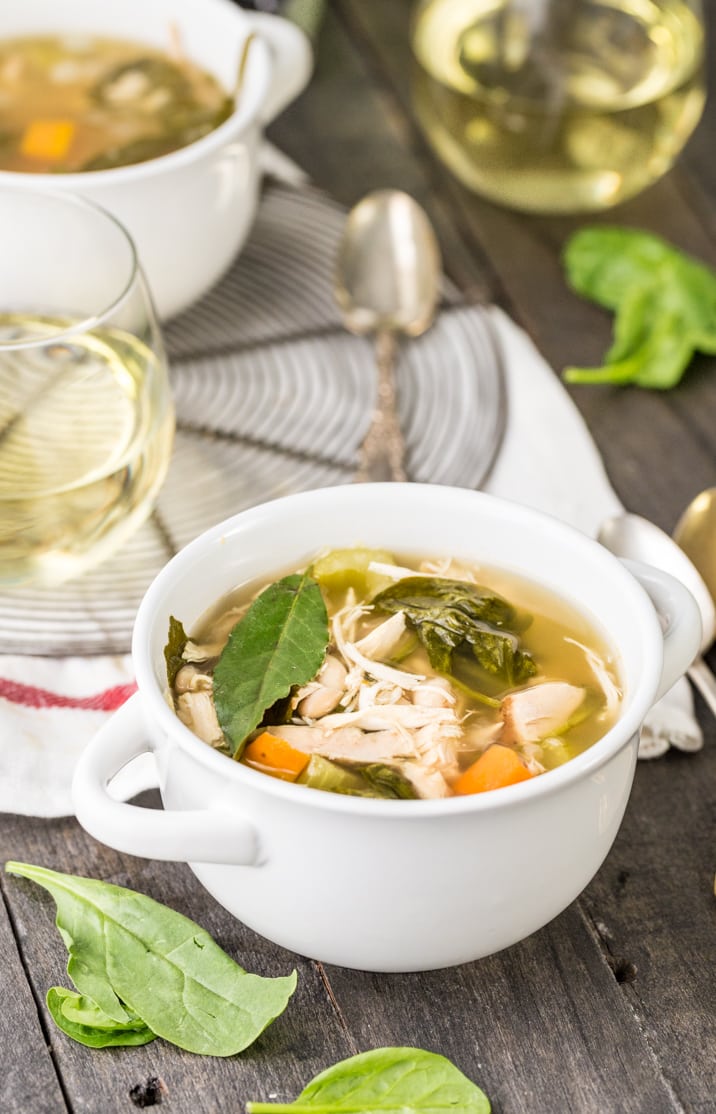 Yes…I definitely know it's still Summer. The hottest part of Summer in fact! But a great (EASY) soup recipe is something we enjoy year round, and you should too! Just crank that air conditioning up to full blast and start your slow cooker. Crockpot Tuscan Chicken Soup is great for any time of year!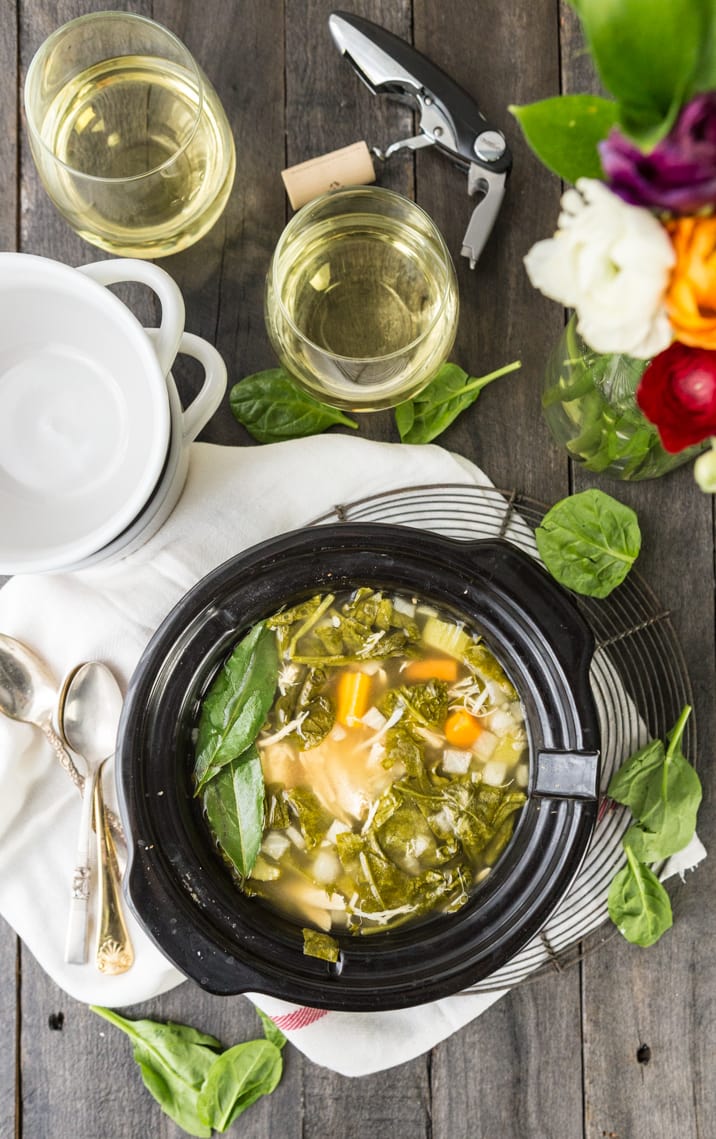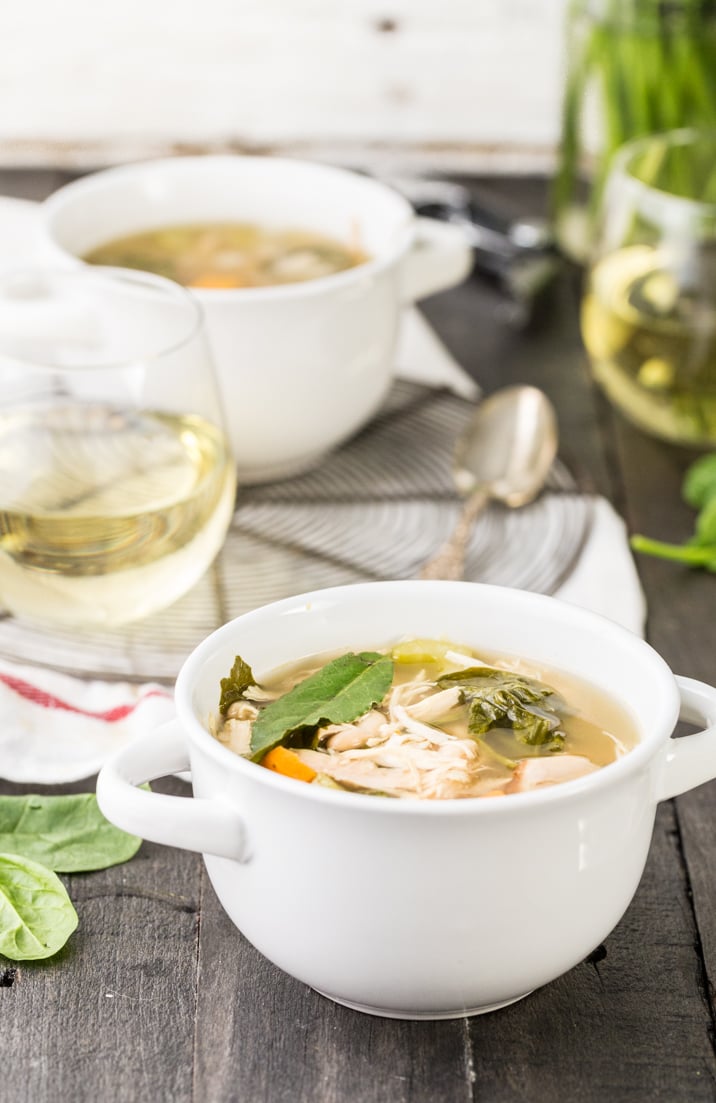 We recently went to Napa and San Francisco with some of our best friends. The scenery was great and the wine was fantastic. But my favorite part was quite possibly the weather!! Leaving 100 degree Saint Louis and landing in 68 degree San Fran was beyond amazing. Made me want some cozy soup!!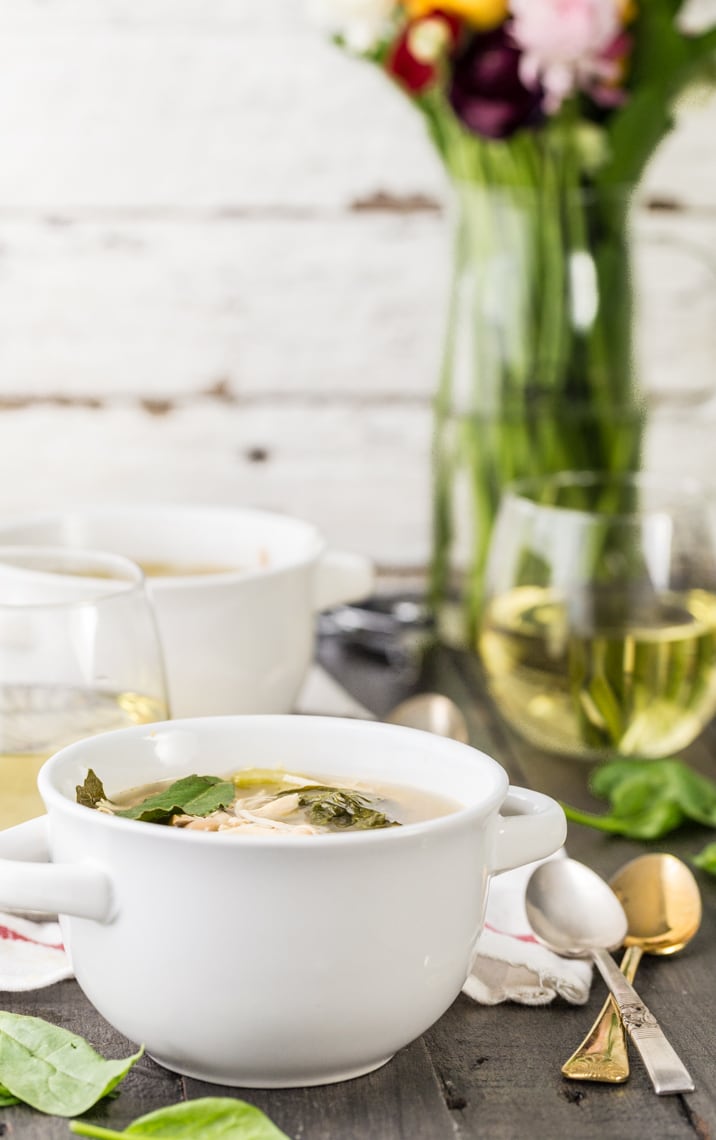 I came home and made us a slow cooker full of this SUPER EASY Crockpot Tuscan Chicken Soup!
It pairs perfectly with our favorite white wines and soothes the soul. When you come back from paradise to STL, you need your soul soothed!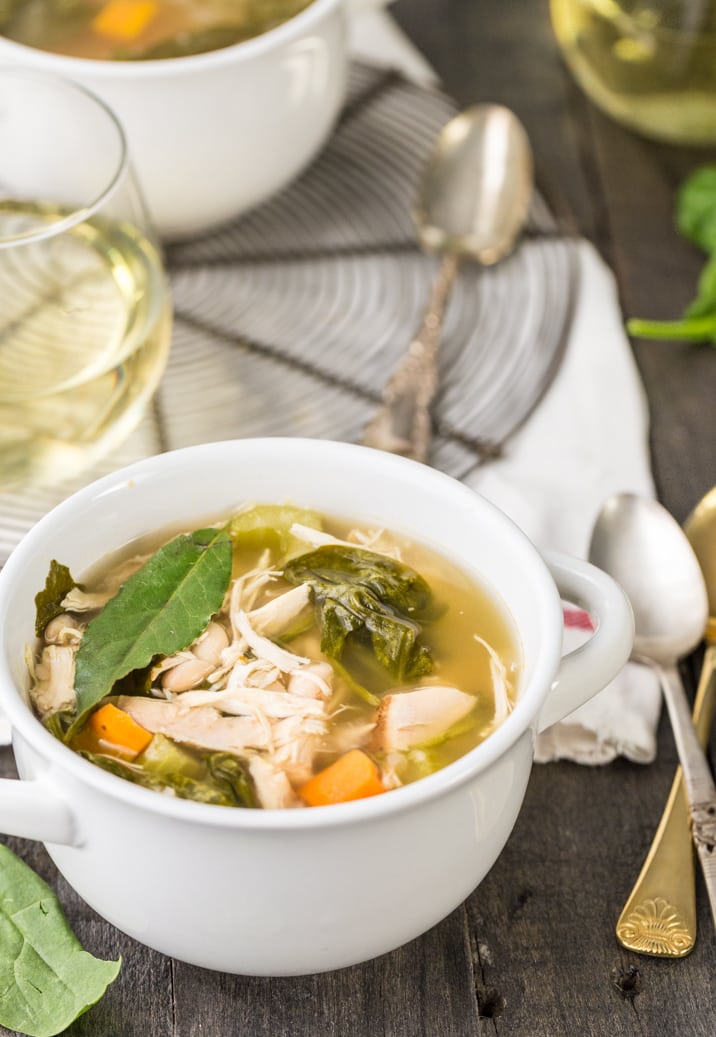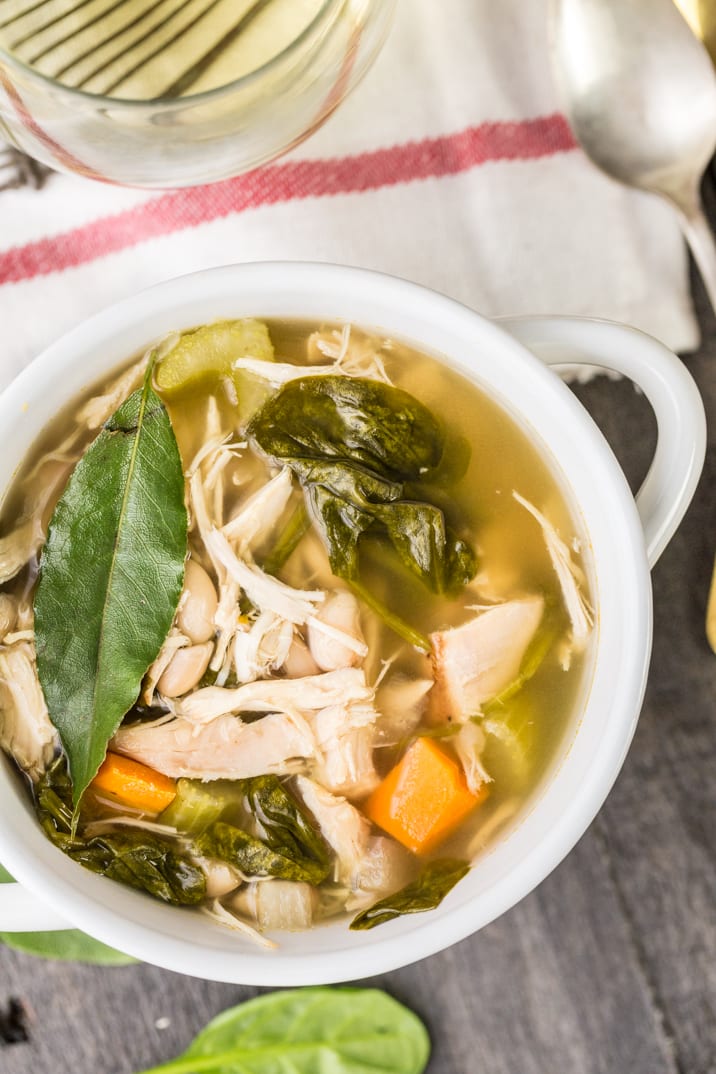 I hope you give Summer soup a chance! There's never a bad time for Crockpot Tuscan Chicken Soup. Just be sure to crank up that AC. Enjoy!