This Easy Buttermilk Biscuits Recipe features a handful of simple ingredients that come together in just a few easy steps! They're soft, flaky, and stay good in the freezer for up to a month. Great for holiday prepping!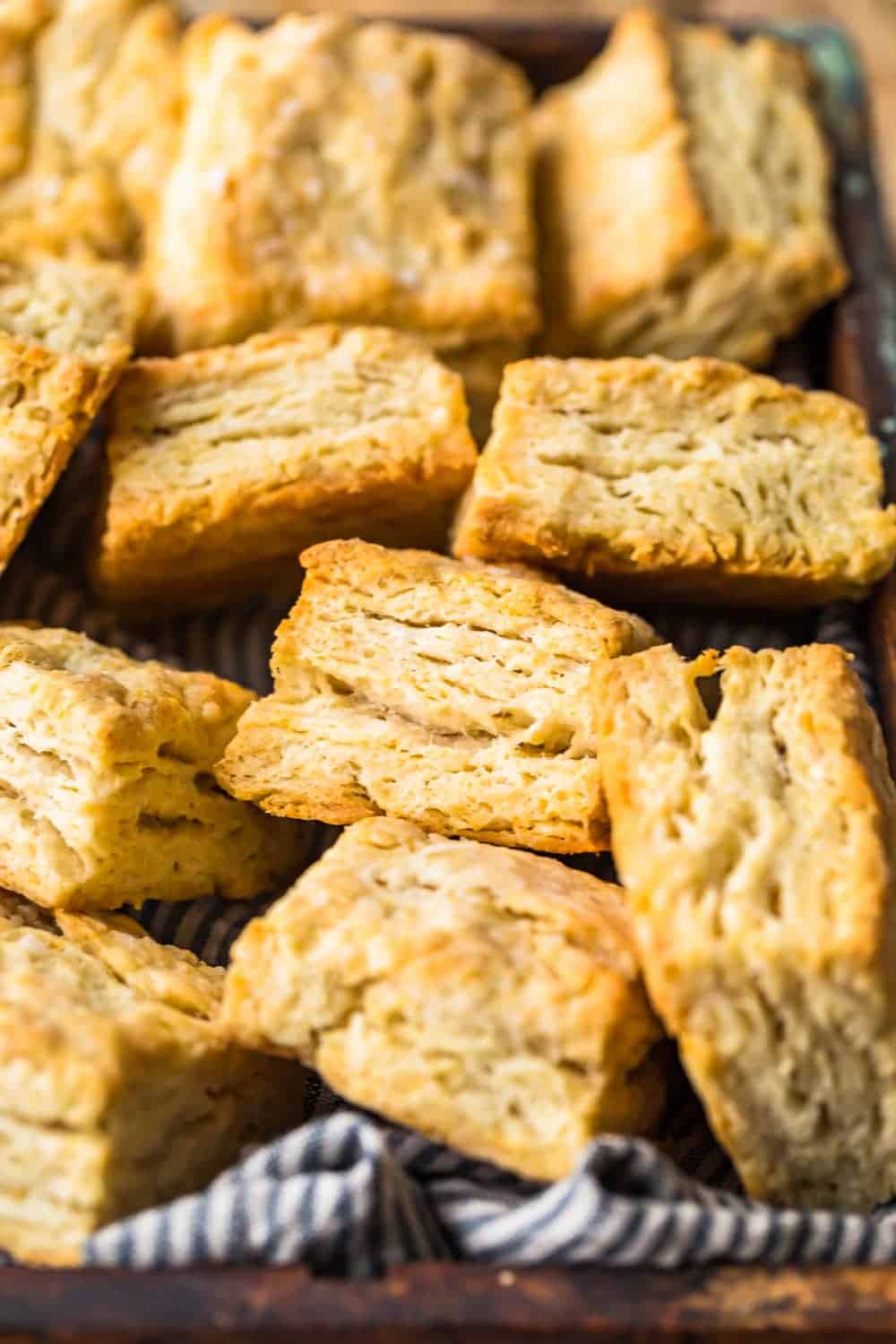 What's in this Buttermilk Biscuits Recipe
You only need a handful of pantry staples to make these Southern style biscuits!
Butter: Unsalted butter is best to keep the biscuits from having a salty taste.
All-Purpose Flour: Spoon the flour into a measuring cup instead of dipping it straight into the bag. Dipping the cup will pack the flour, and packed flour is too much flour.
Baking Powder: Measure with care! Baking powder will help create the best flaky consistency in the biscuits.
Kosher Salt: I recommend using kosher (coarse) salt instead of iodized.
Sugar: Just a little bit of white granulated sugar gives the biscuits a touch of subtle sweetness.
Baking Soda: This works in tandem with the baking powder to give the biscuits the best consistency.
Buttermilk: You can make your own buttermilk with just two ingredients.
Flaky Sea Salt: This is an optional (but highly recommended) garnish.
PRO TIP: Chill the dough in the freezer before baking, this will help the biscuits to rise.
What else can I add?
I love topping my biscuits with flaky sea salt, a drizzle of honey, lots of butter and even a sprinkle of cinnamon sometimes!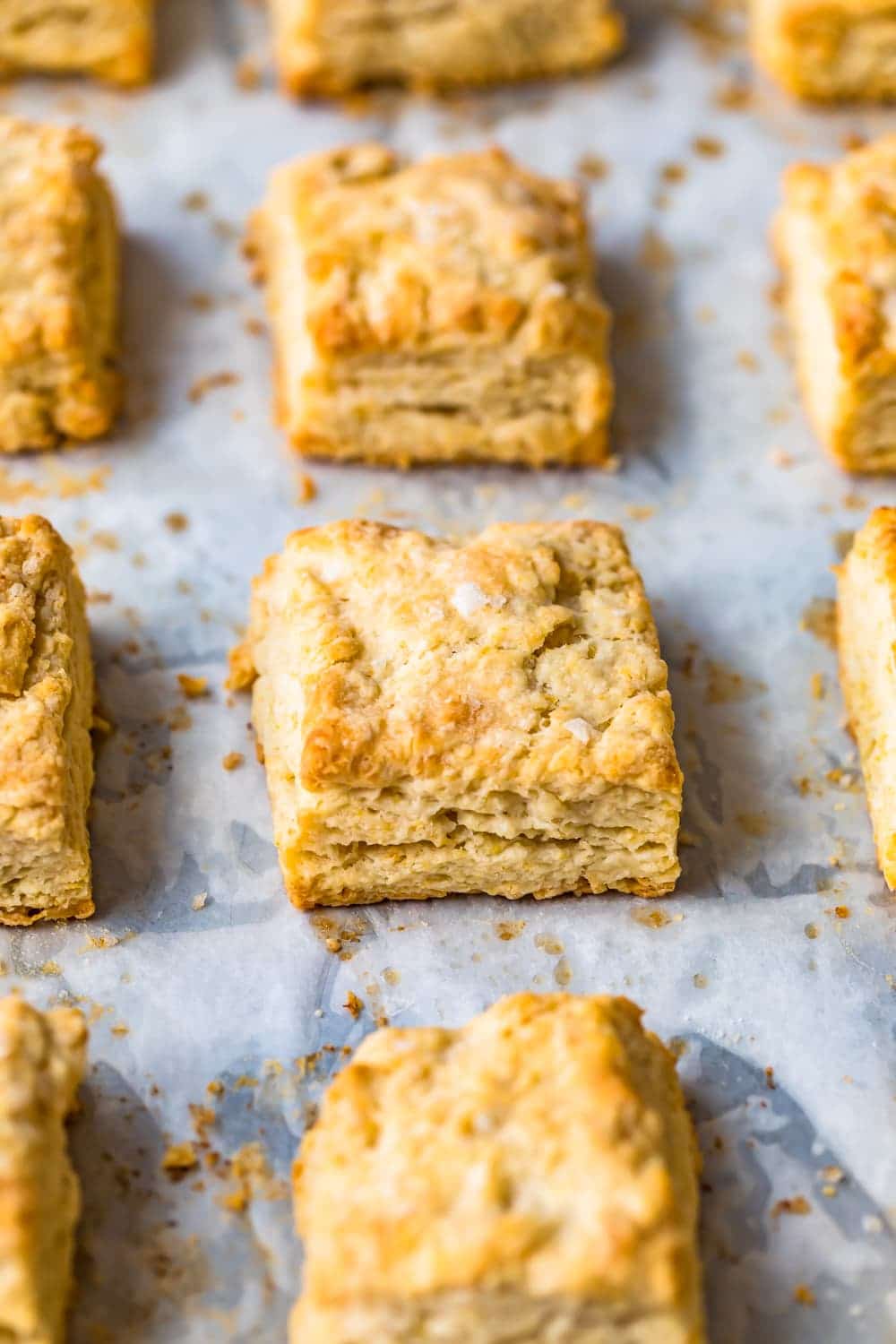 What does buttermilk do for biscuits?
Buttermilk gives the biscuits a rich and buttery flavor, but it also help to make the dough rise. The acidity in the buttermilk reacts with the baking soda to release carbon dioxide, which results in these perfectly fluffy biscuits. The dough should also be baked when it is cold (after placing it in the freezer for 10-15 minutes), this also helps them to rise more.
How do I know when the biscuits are done baking?
Once the biscuits are a beautiful golden brown color and the internal temperature of a middle biscuit reaches 205-208°F, they're fully cooked.
Why does the dough need to go in the freezer?
Prior to baking, the biscuits need to go in the freezer for just a little bit. This will help them hold their shape in the hot oven.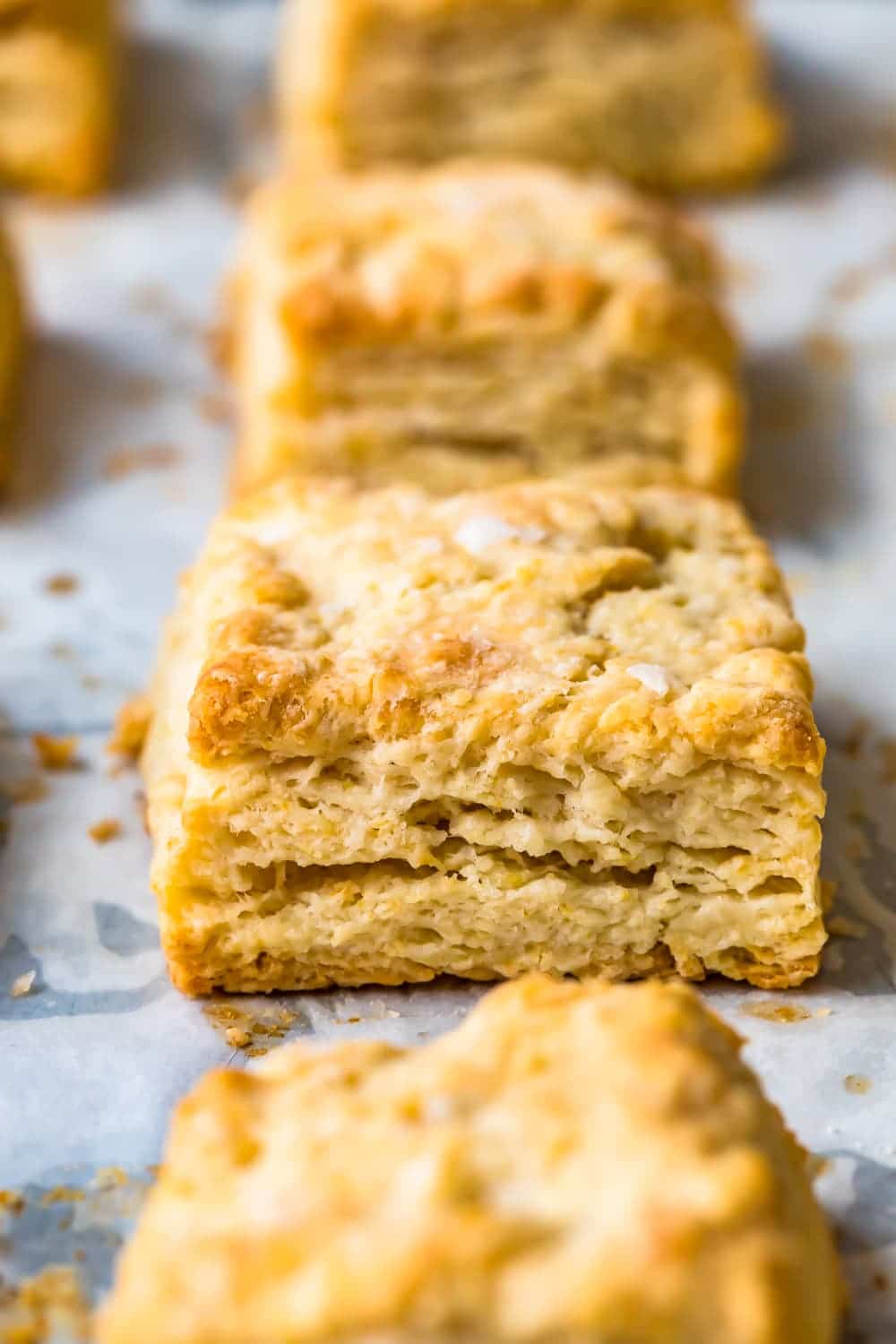 How to Store
In an airtight container at room temperature, these biscuits will stay fresh for about 2-3 days.
How to Freeze
Make the biscuits as directed and freeze, uncovered, on a baking sheet until frozen. Transfer the frozen biscuits to a freezer bag. Bake as directed 24-28 minutes or until golden. Do NOT thaw before baking.
Serving Suggestions
These homemade Southern biscuits re so versatile and can be paired with so many main dishes. Obviously biscuits and gravy is a classic and they fit well into any holiday menu, but they also work well with soups and stews and hearty dishes like brisket and shredded pork. Try them as an accompaniment with: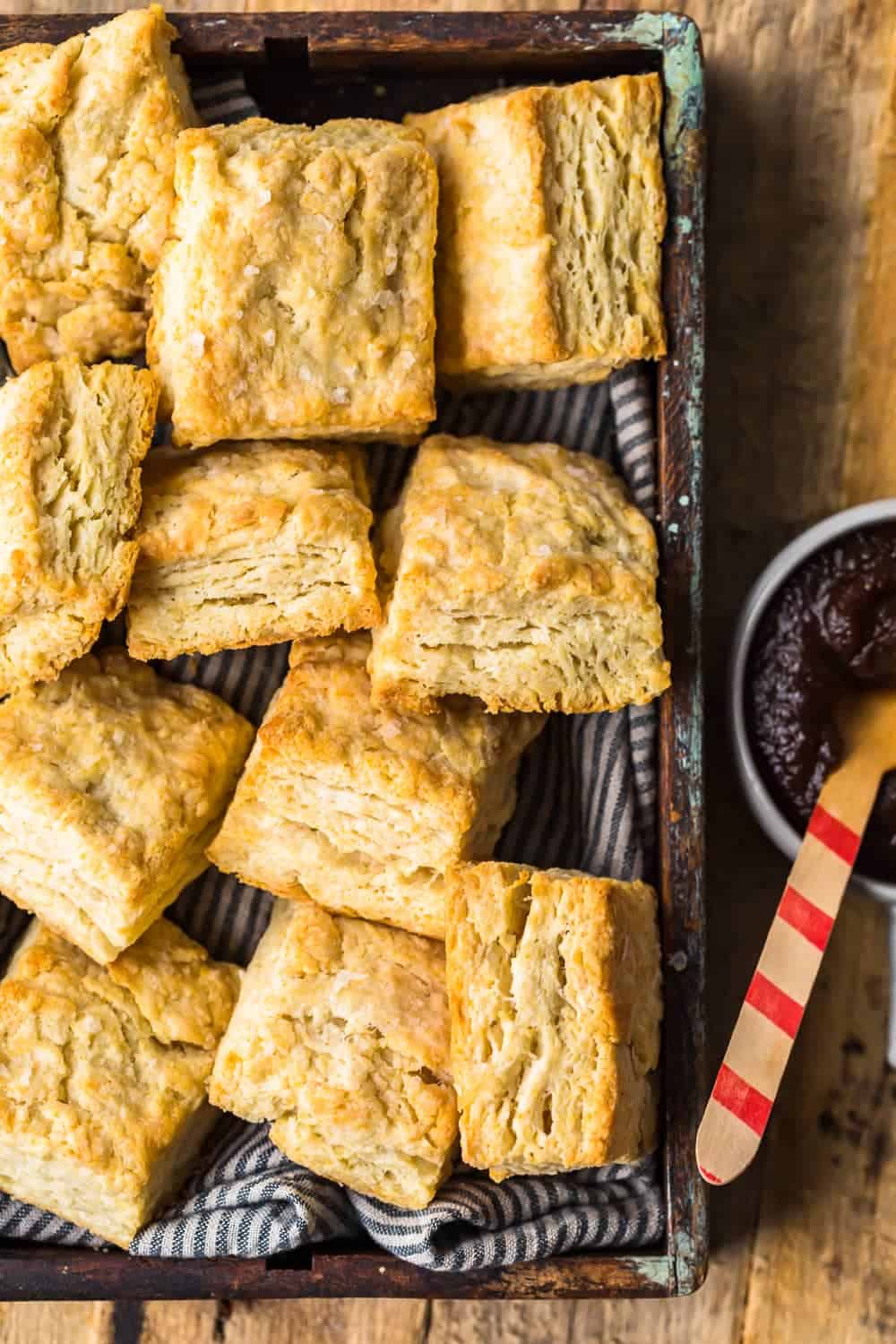 5-Star Review
"Loved these biscuits! They were so soft and flaky and tasted fantastic!
." – Stephanie
More Biscuit Recipes We Love