what does every self-respecting chocaholic do around the holidays??! look for ways to incorporate chocolate into every Christmas treat imaginable :). i've found a new weakness……christmas bark!!! what could be better than oreos, peppermint chips, m&ms, and pretzels all mixed together? all mixed together with white chocolate. yes, please.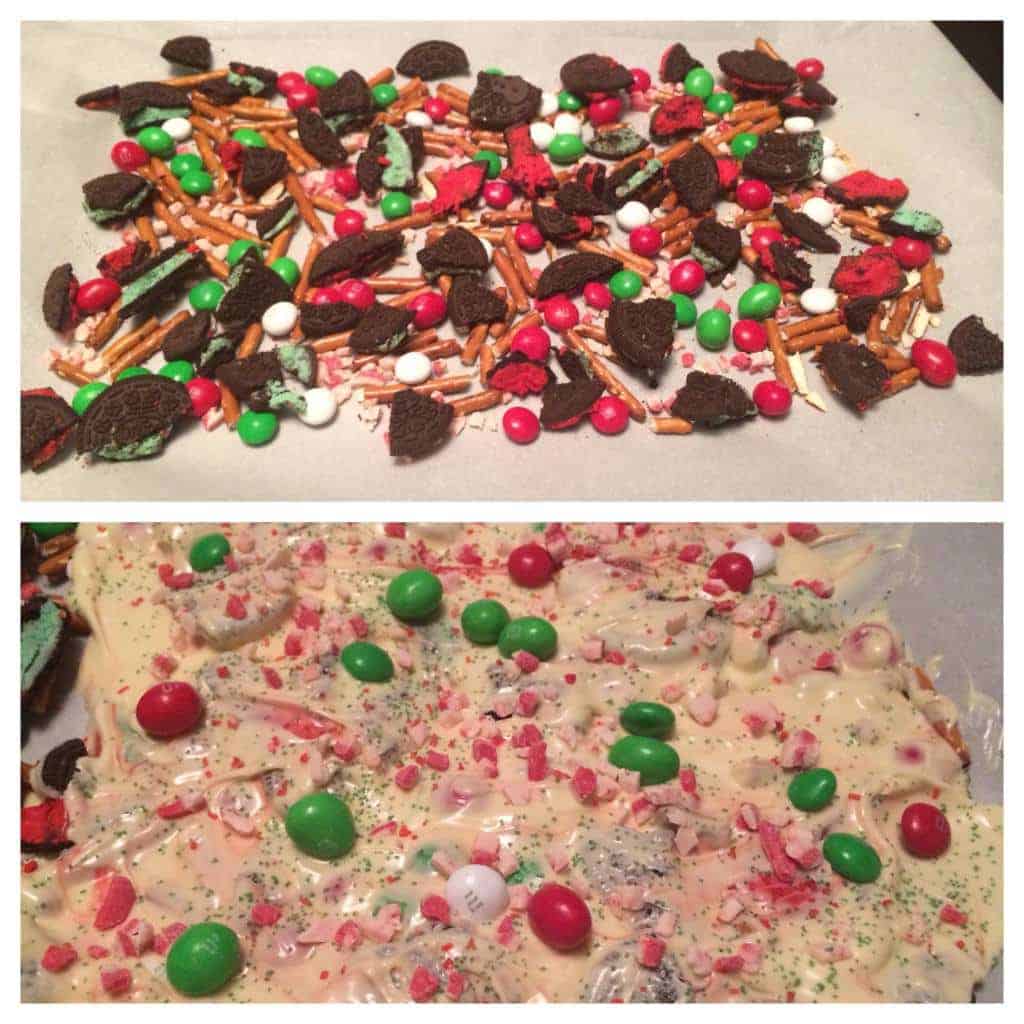 this is just the kind of recipe that would have intimidated me so much before i started this journey to learn how to cook. WHY?! why was i scared? this is probably the easiest recipe i have posted on the site to date. you will not regret having this in your repertoire! i used peanut m&ms as well as holiday mint m&ms, pretzels, andes mint peppermint baking chips, red holiday oreos, and cool mint oreos. and ghirardelli white chocolate baking bars. never skimp on the chocolate. always buy the best.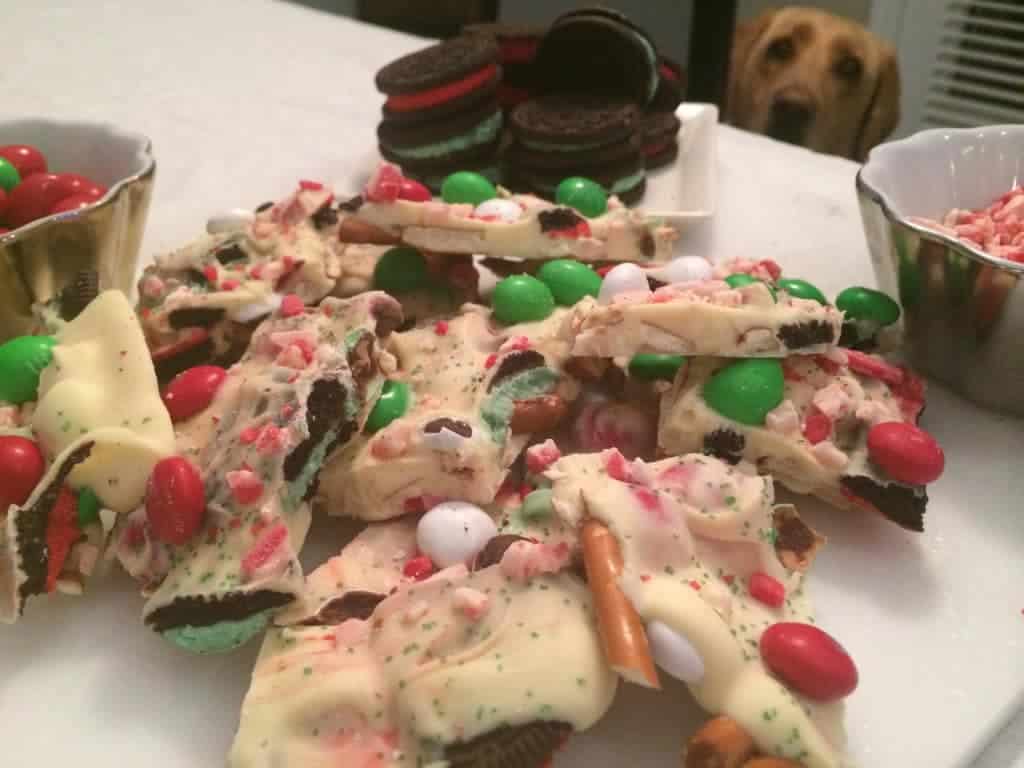 when i took this picture, scout was actually growling at me to give her some of this. yeah, that's not going to happen.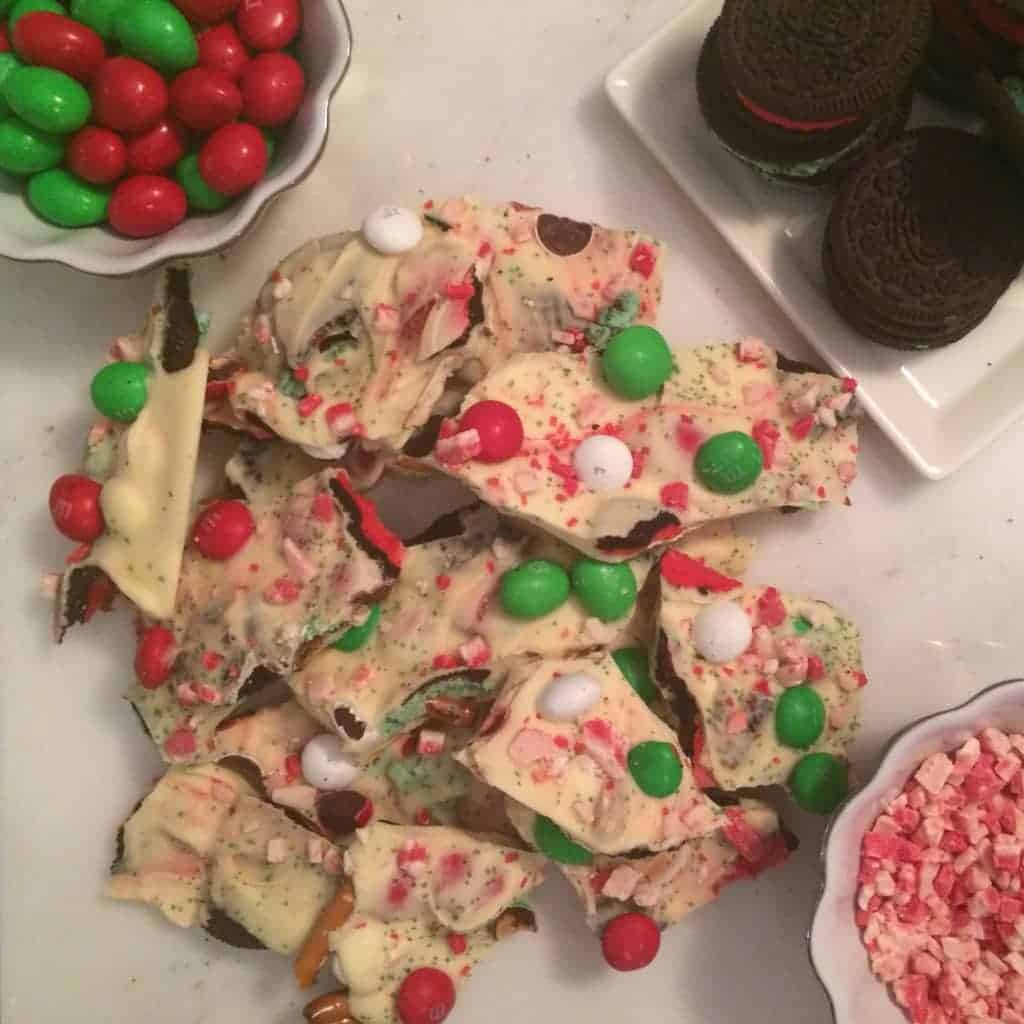 the white chocolate is just so tasty with the subtle mint flavors in the candy. delicious!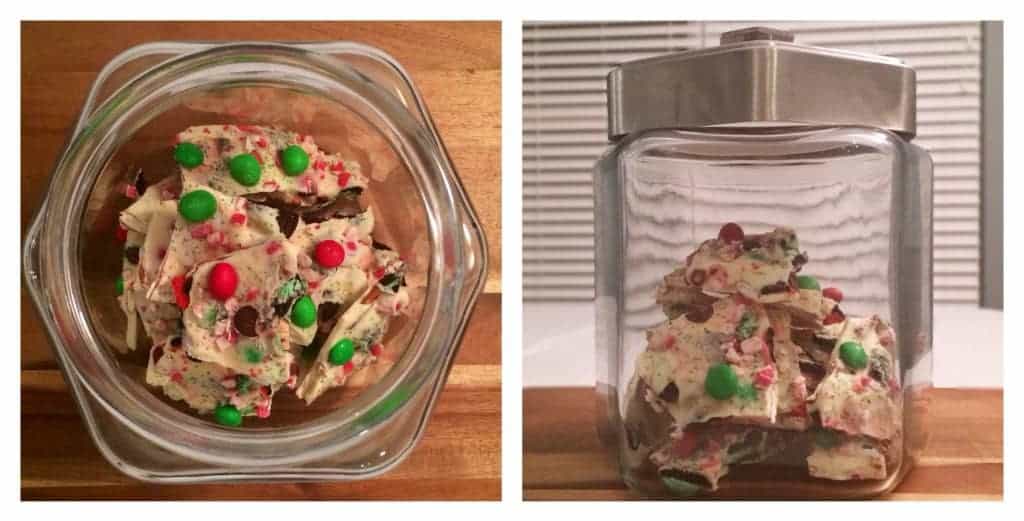 i think its so pretty with the christmas colors. this would make a great homemade gift, or the great addition to any christmas party. add all of your favorite flavors into the mix!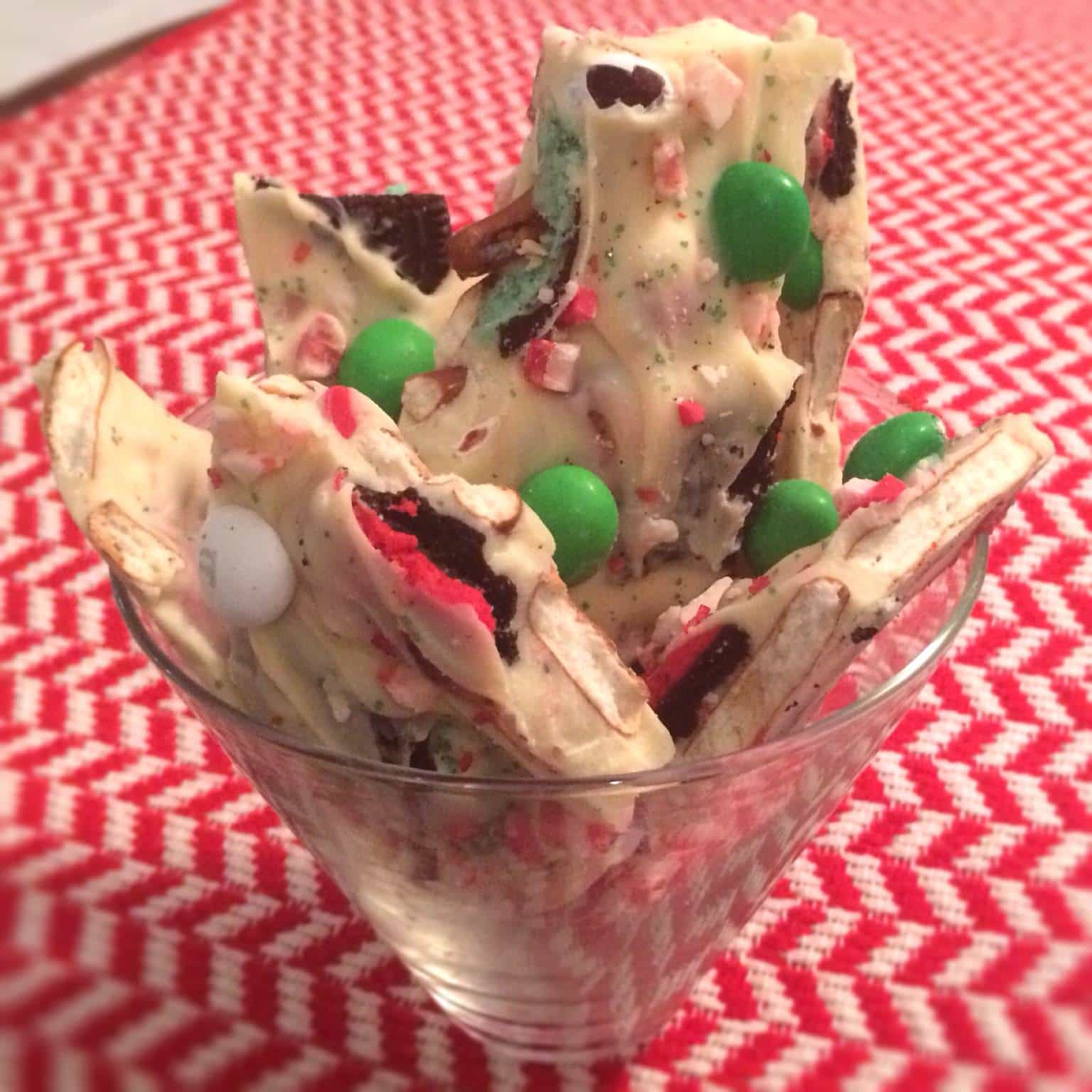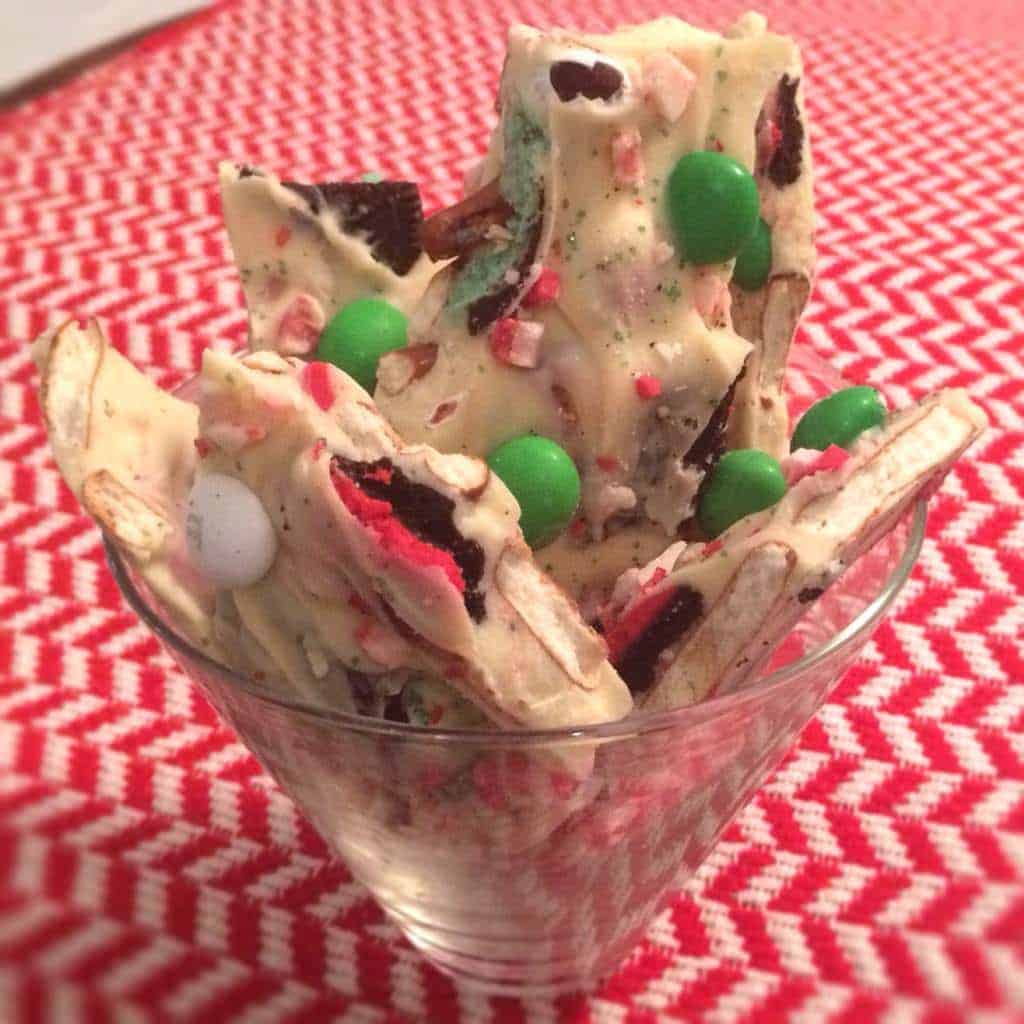 doesn't this make you hungry? i'm trying not to eat all of it tonight. c'mon self control!!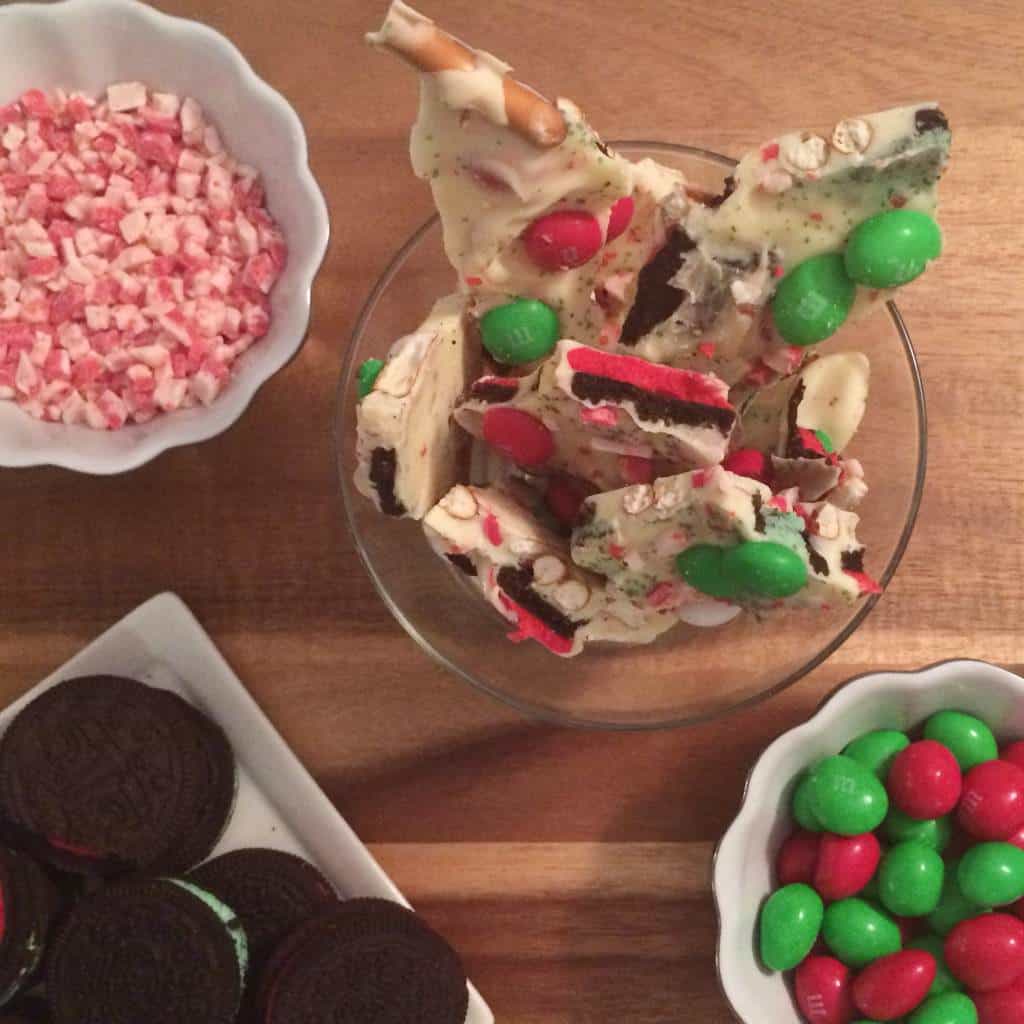 i love to hear about what ingredients you end up using!! i want to try other flavors in the future. peanut butter, cashews, so many options!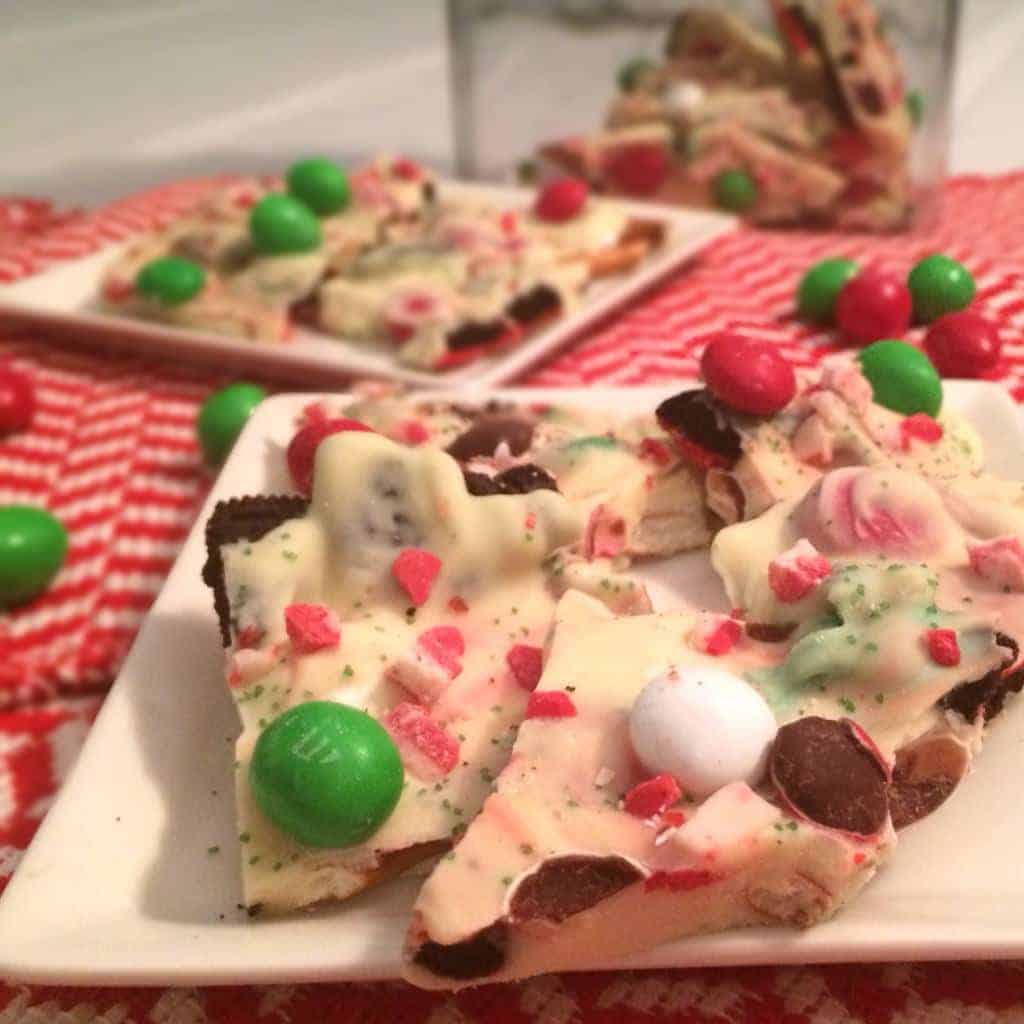 just one more reason why there's no better time than the holidays.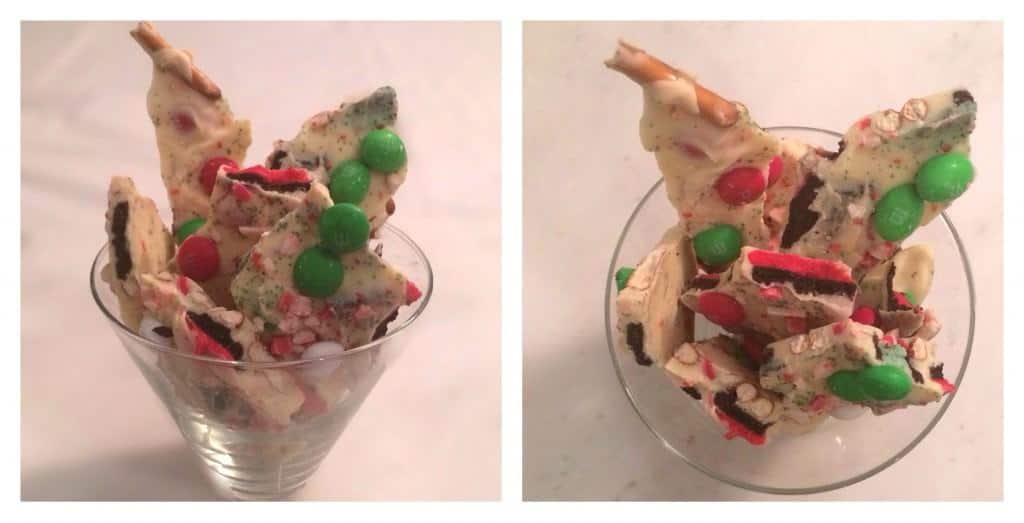 enjoy!!!