This glazed lemon and cranberry bread is the perfect quick sweet bread recipe for the holidays. Finished with a sweet and tangy lemon glaze, this bread loaf is perfect for Christmas breakfasts and brunch and wonderful as a mid afternoon snack with a cup of coffee.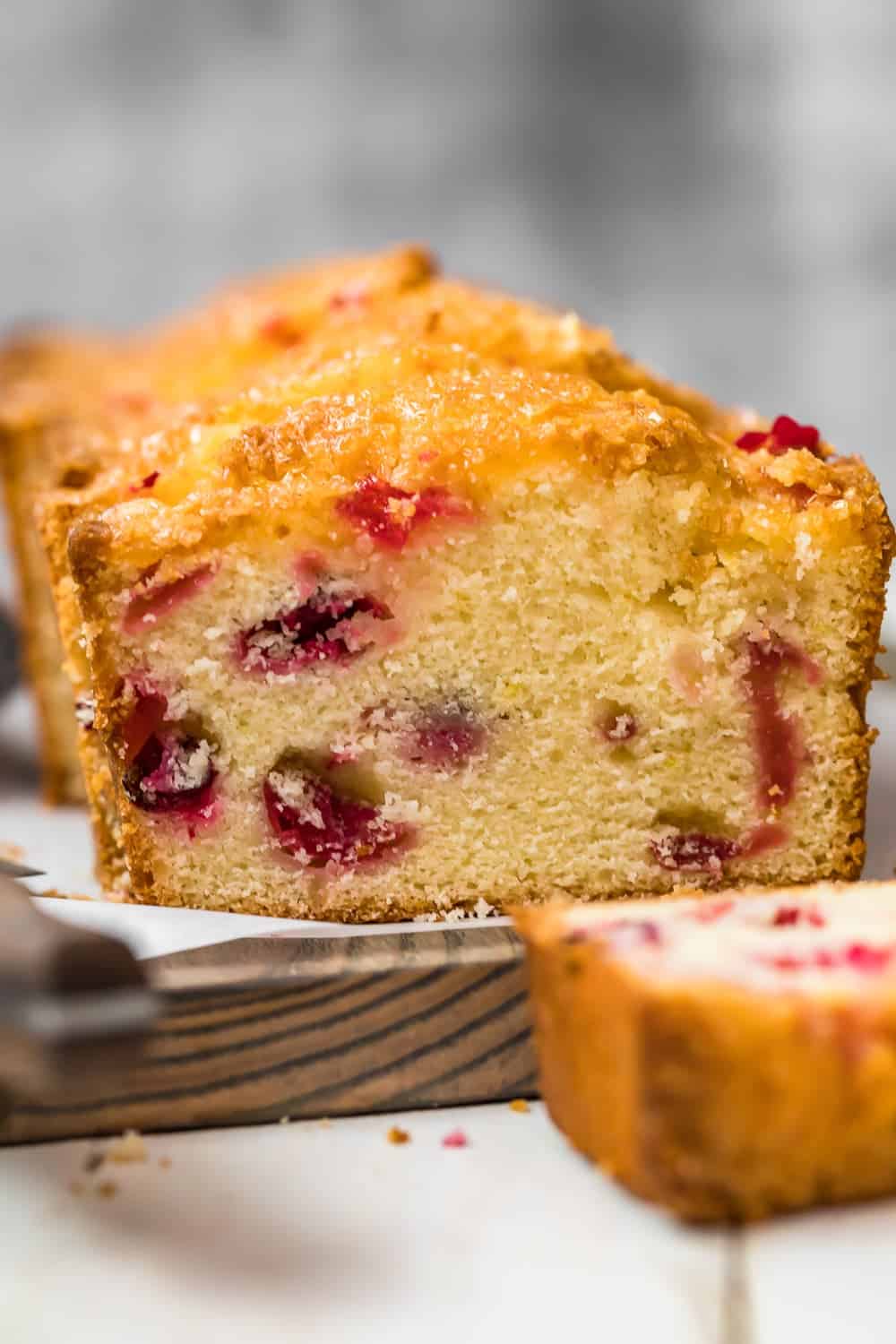 Baking is one of my favorite pastimes and I love making my own bread, however, you don't always have time to allow it to rise and that's where quick breads like this come in. Made with cranberry and orange it's the perfect seasonal treat!
How to Make Glazed Lemon Cranberry Bread
FOR THE BREAD:
Toss the cranberries in flour and set aside, then in a bowl whisk together the flour, baking powder and salt. In an electric mixture cream together the butter and sugar before adding the egg. Slowly add the flour mixture to the cream and butter, add in the milk and fold in the cranberries and lemon zest.
Pour the batter into a prepared loaf tin and bake in a preheated oven, Let cool and spoon over the lemon glaze.
FOR THE LEMON GLAZE:
Combine the sugar and lemon juice in a pan over a medium heat, then brush over the cooled cranberry lemon bread.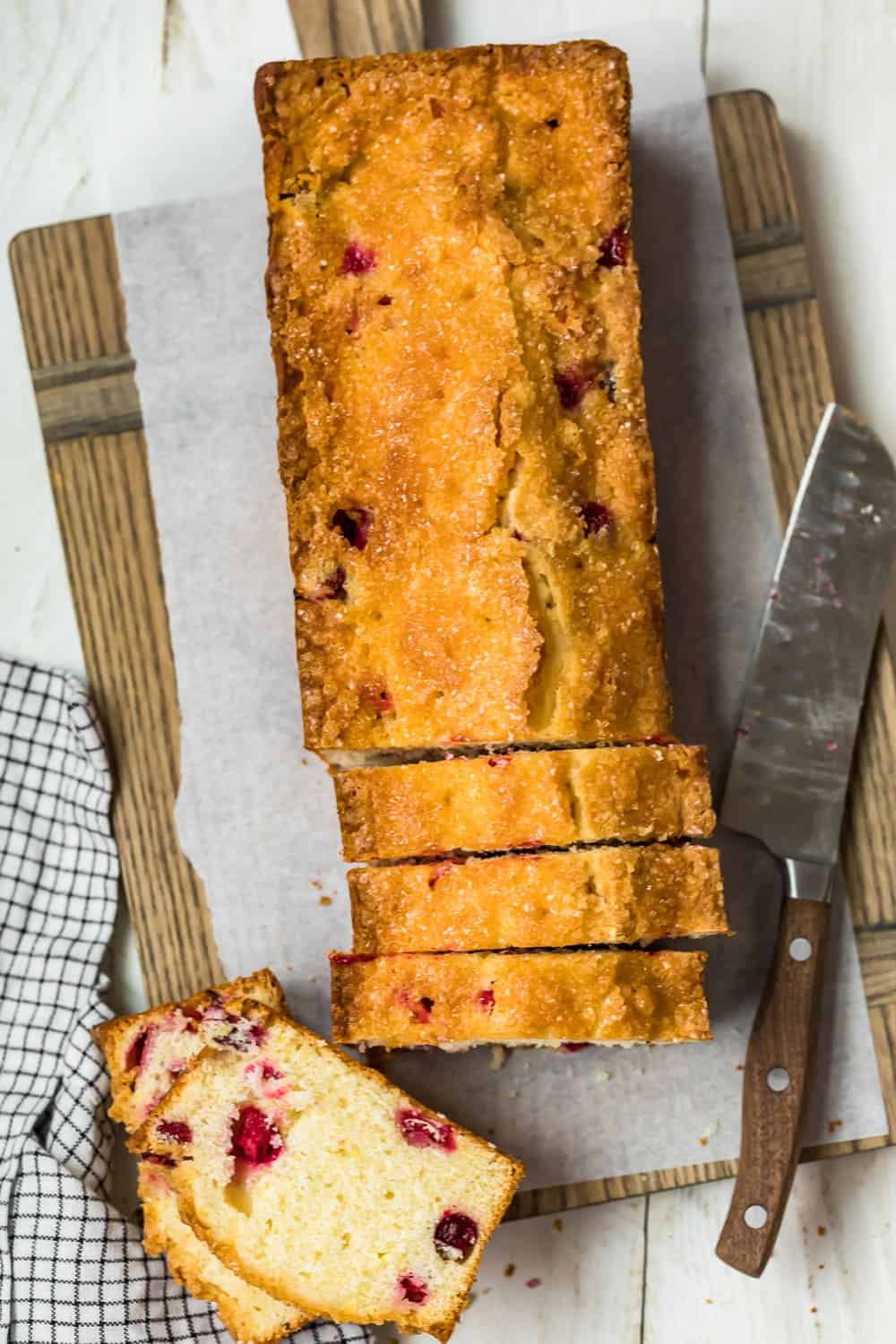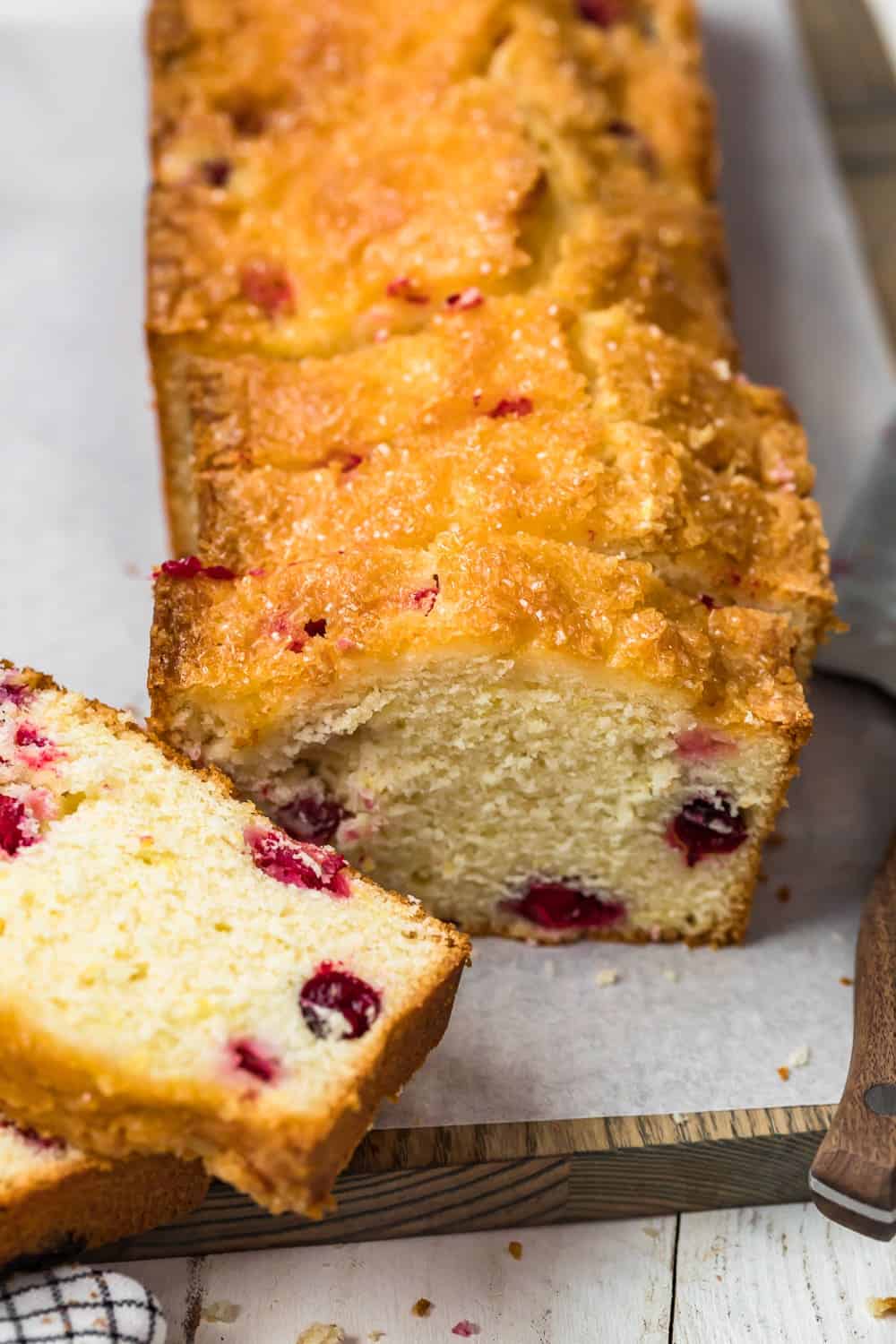 A sweet quick bread recipe
Because there is no yeast in this bread recipe, you don't need to allow time to let it rise, so it's a great recipe to try if you are short on time. The bread is sweet and tangy and the lemon glaze is so easy to make but really finishes this loaf perfectly.
How long does Glazed Lemon Cranberry Bread keep?
Once the bread has cooled, it will keep at room temperature in an airtight container for 2 to 3 days. To lengthen the life of the bread, keep it in a container or wrapped in plastic wrap in the fridge and it will keep for around a week. You can also freeze the baked bread and thaw it at room temperature.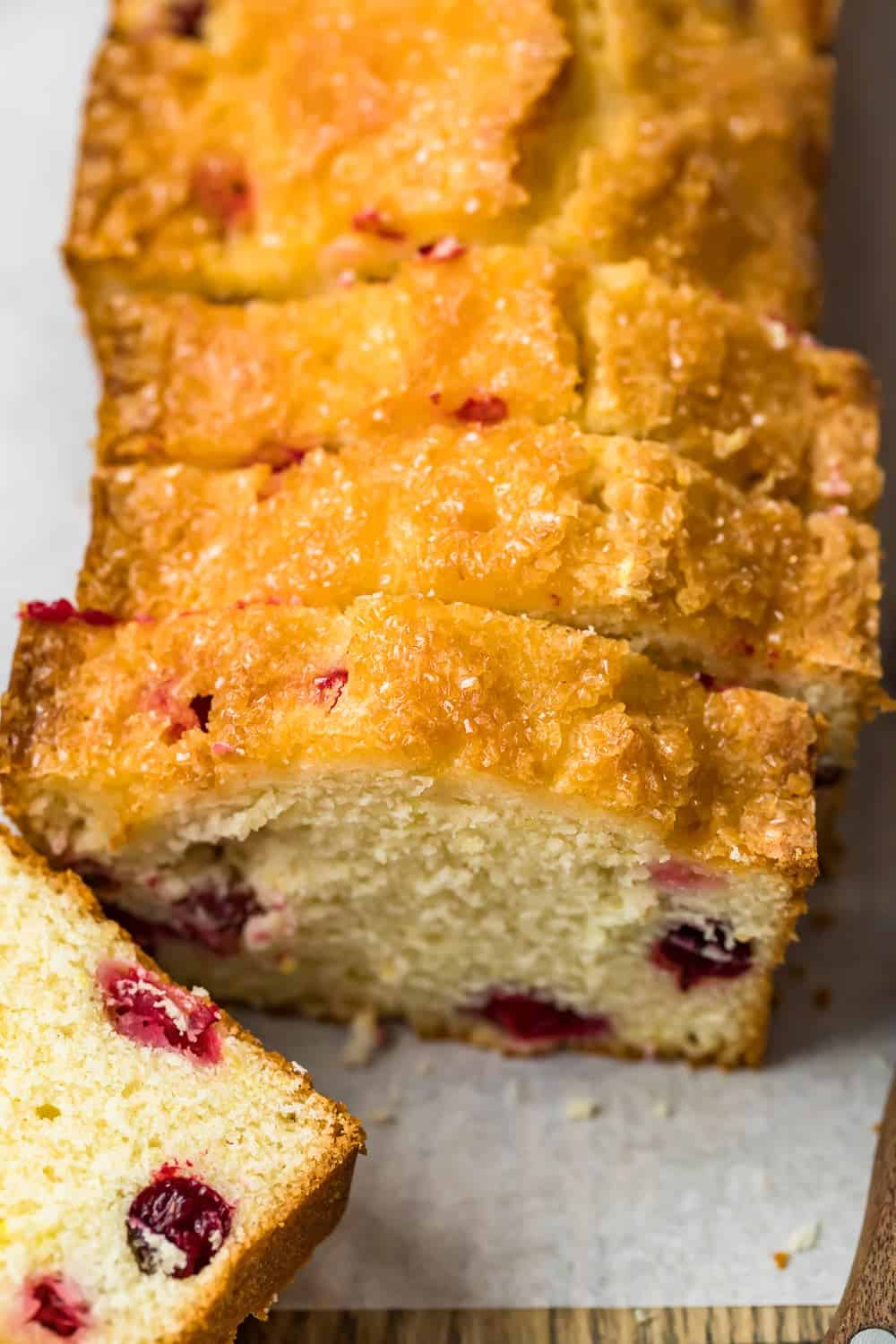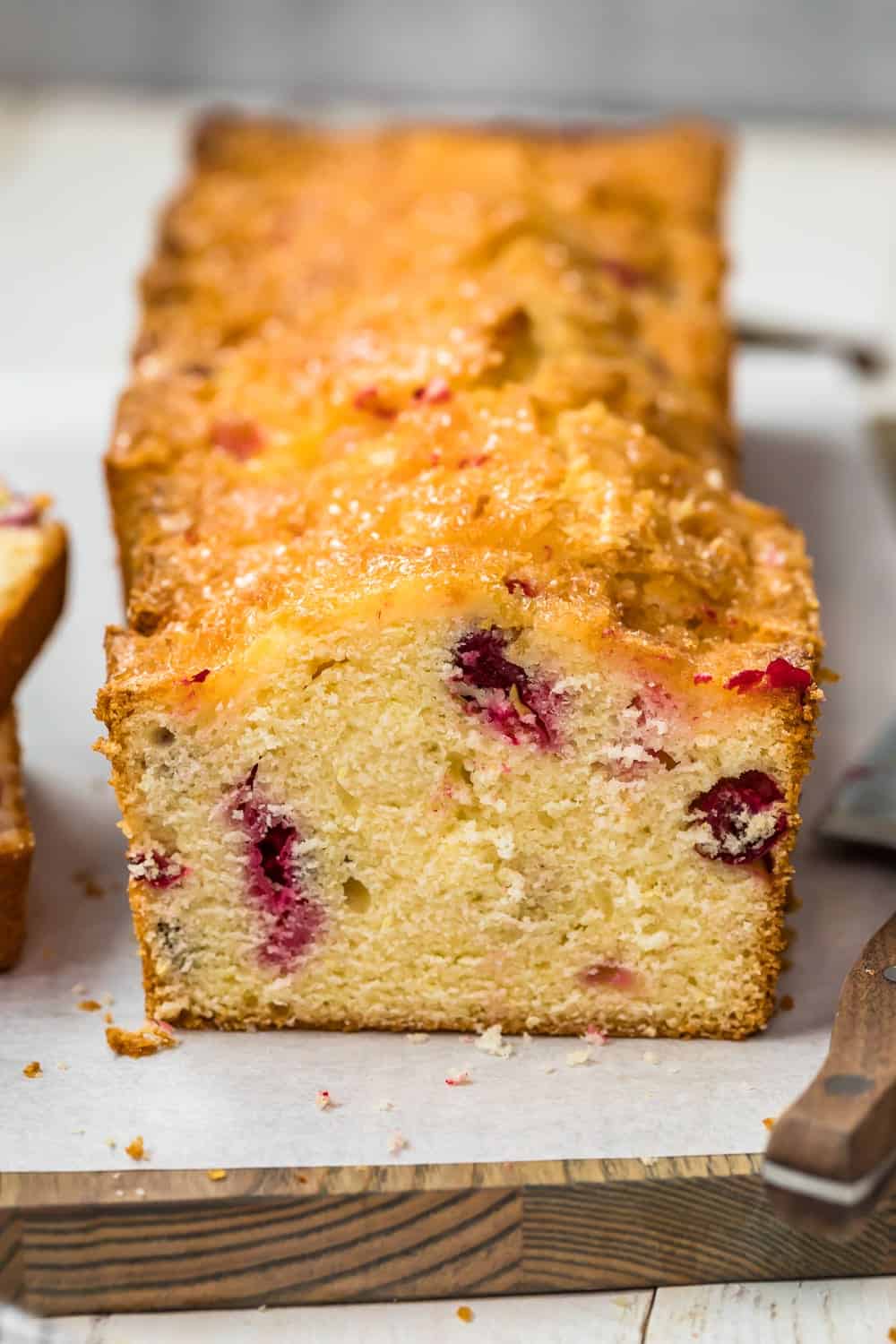 Glazed Lemon Cranberry Bread makes a great holiday gift!
Because quick sweet breads are so easy to make, I often make a couple at a time to gift as gifts to friends and neighbours during the festive season. Simply wrap the cooled bread in parchment and tie with a ribbon, or place in a large cellophane bag and gift wrap.
They make for a really personal gift that really doesn't take much effort at all!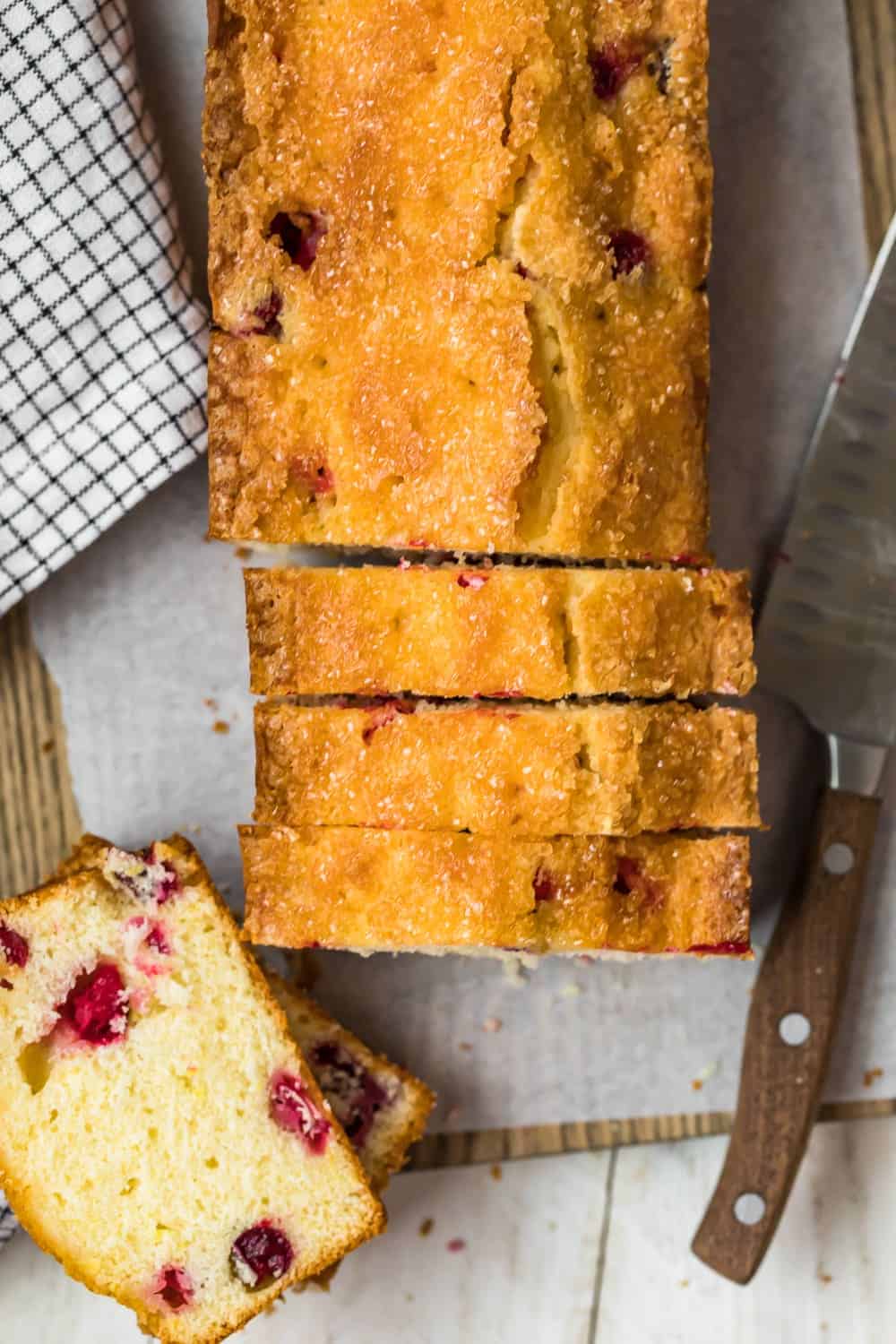 Top tips to make Glazed Lemon Cranberry Bread
Be sure to grease your loaf tin before adding the batter for easy removal.
It's important to flour your cranberries before adding them to the mixture as this will stop them from sinking to the bottom.
Bake the loaf in a preheated oven for the nest results, and test that the bread is done by inserting a toothpick, if it comes out clean it's ready.
Let the bread cool before adding the glaze. If it's too hot it will run off.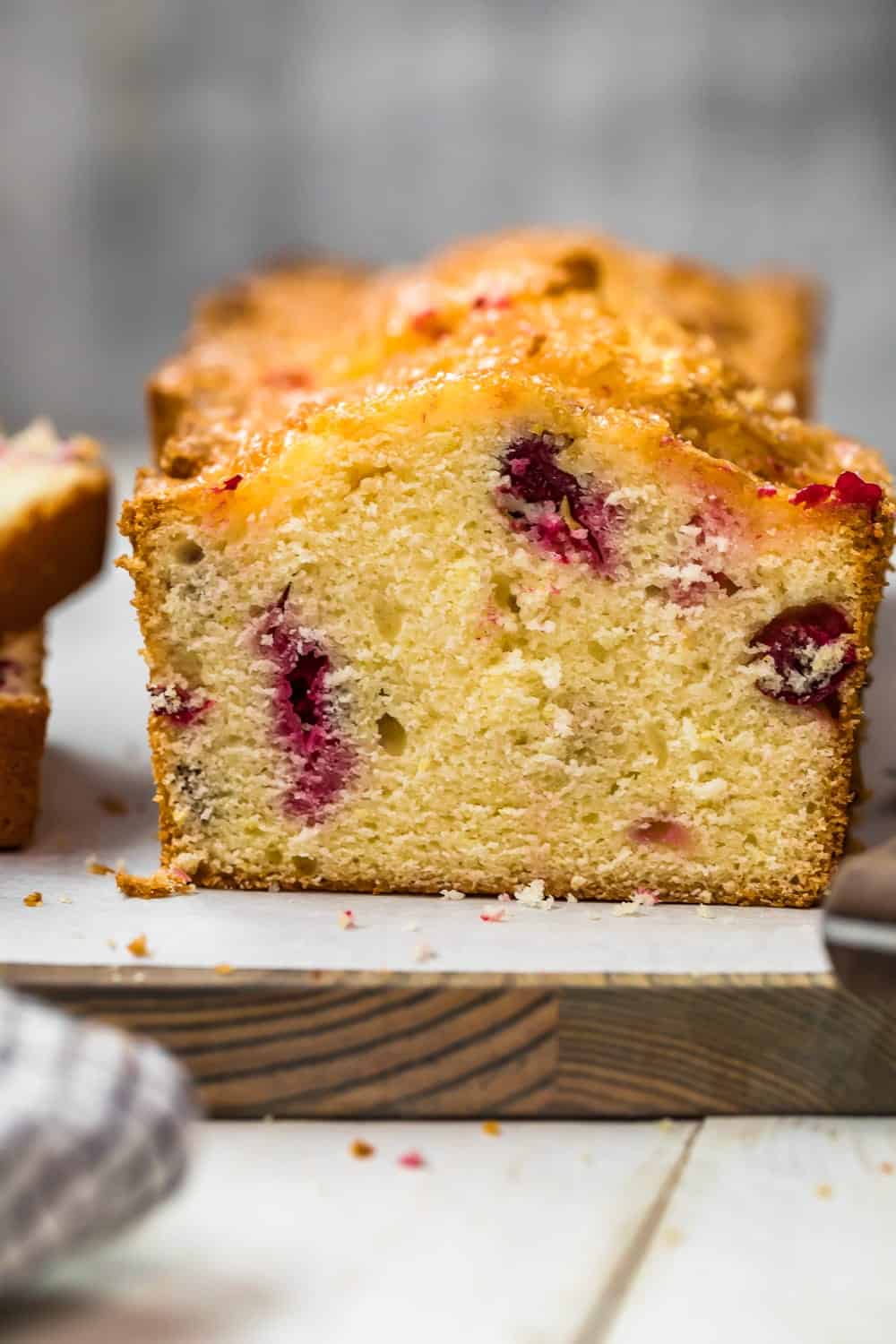 For more delicious bread recipes: