A Grapefruit Salty Dog is such a fun and simple cocktail. So refreshing! Grapefruit Juice. Vodka. And salt. All coming together to make my new favorite Summer cocktail!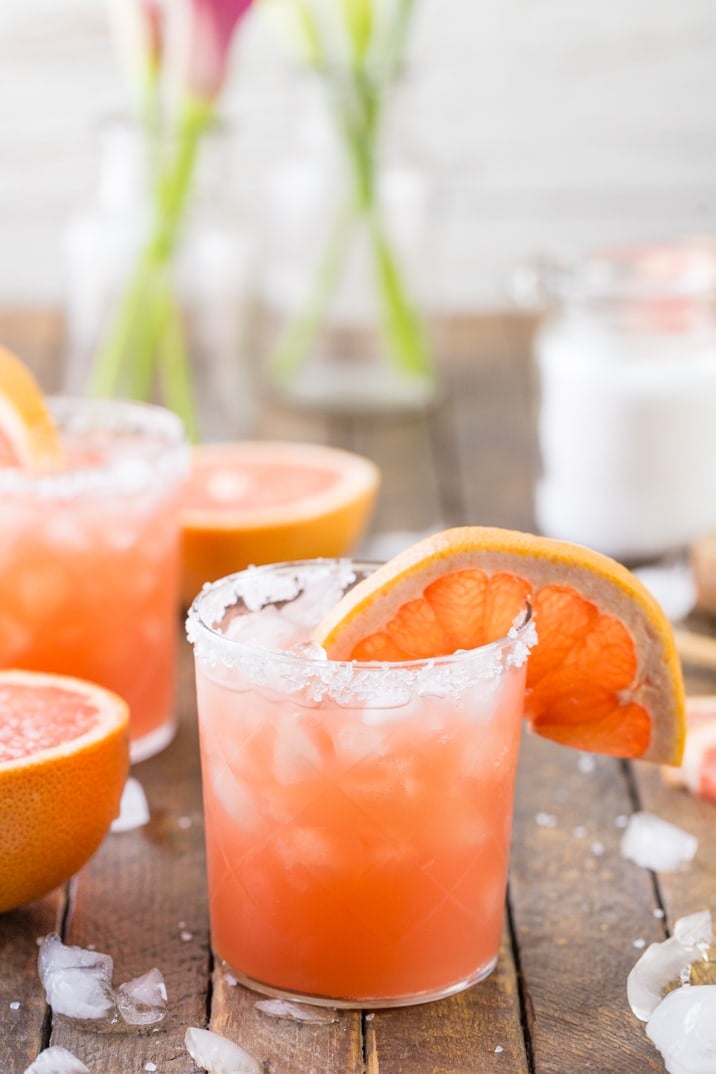 Easy Grapefruit Cocktail
I found lots of new favorite things on my recent trip to San Diego. Favorite year round temperature, favorite homemade tortillas, favorite loaded fries, and most definitely favorite new Summer cocktail.
Grapefruit Salty Dog; refreshing, delicious, and SUPER EASY.
This drink is best. If you love grapefruit, you will LOVE this cocktail.
Be sure to try my Salty Dog Sangria too!
Why you will love this recipe!
Quick and easy: It takes no more than 5 minutes to make up this cocktail, it's so simple and very effective!
Simple ingredients: You only need 3 main ingredients and some salt and ice, you've got no excuses not to try this!
So refreshing: This is the perfect summer drink! It's fresh, tangy and salty, and every sip is truly delicious!
Healthier: While I wouldn't ever suggest that alcohol is healthy, this cocktail is low in calories and made with no added sugar.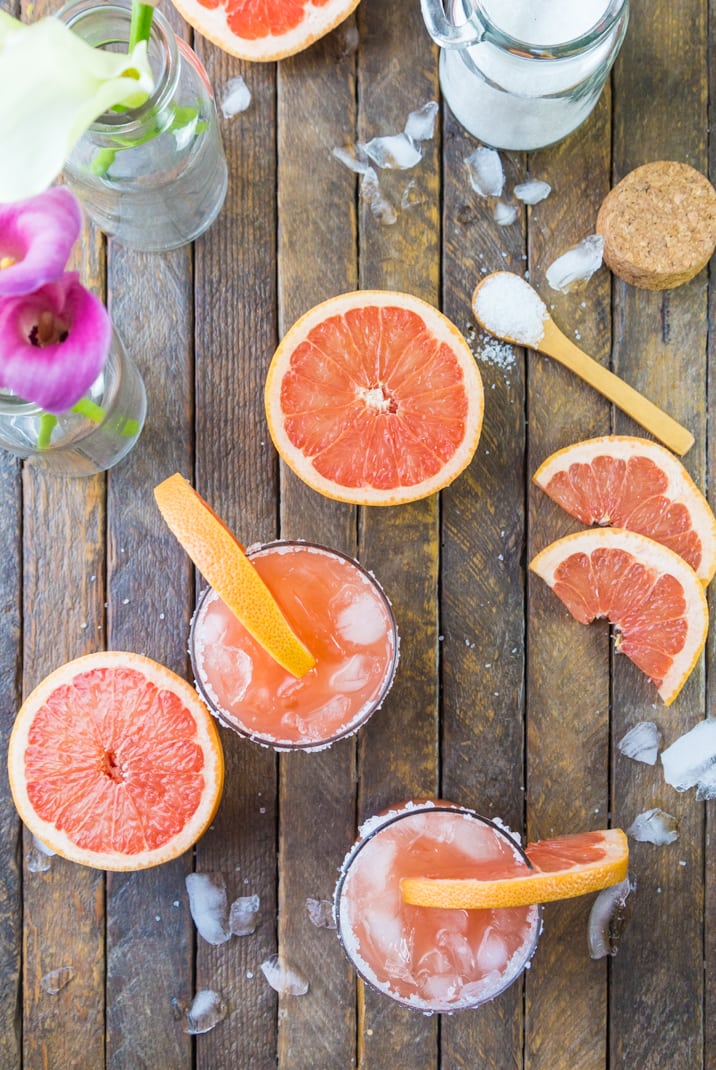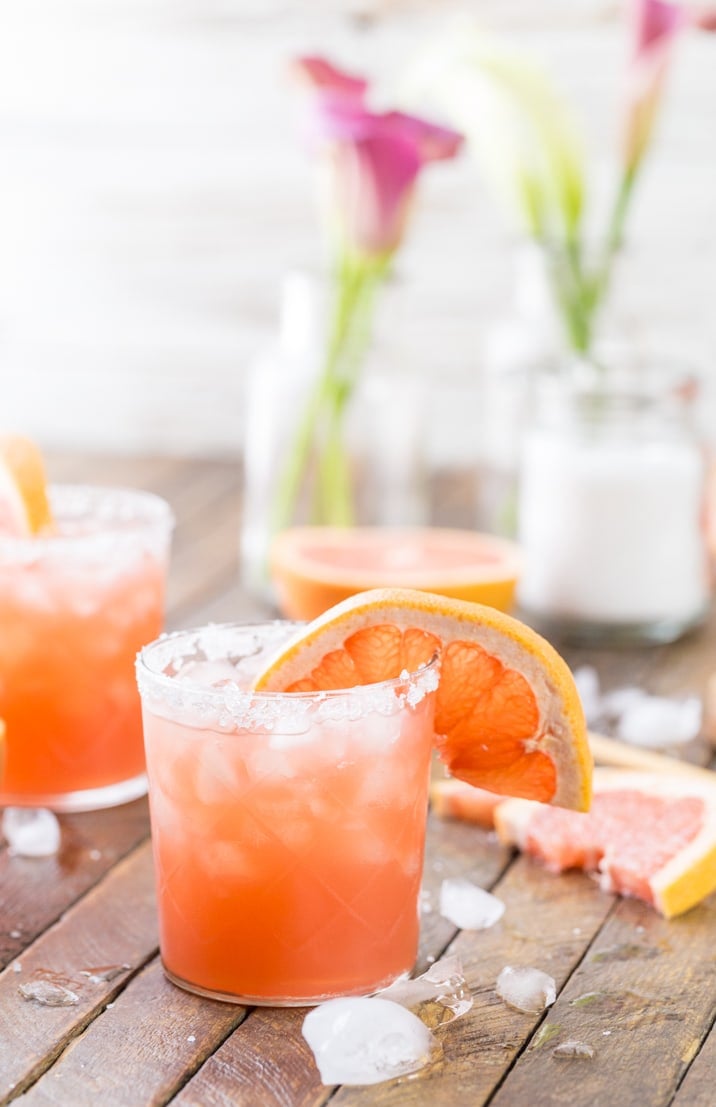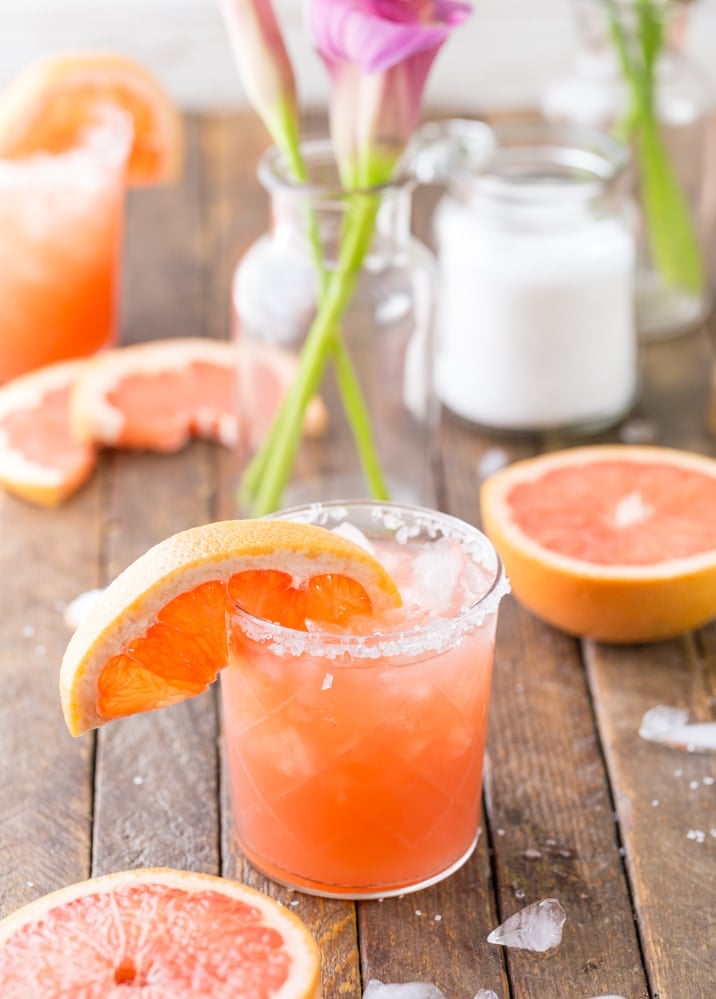 How to make a grapefruit salty dog cocktail
Be sure to scroll down for the full recipe!
Rim your glass with salt.
Fill with crushed ice.
Shake together the vodka and grapefruit juice.
Pour and enjoy!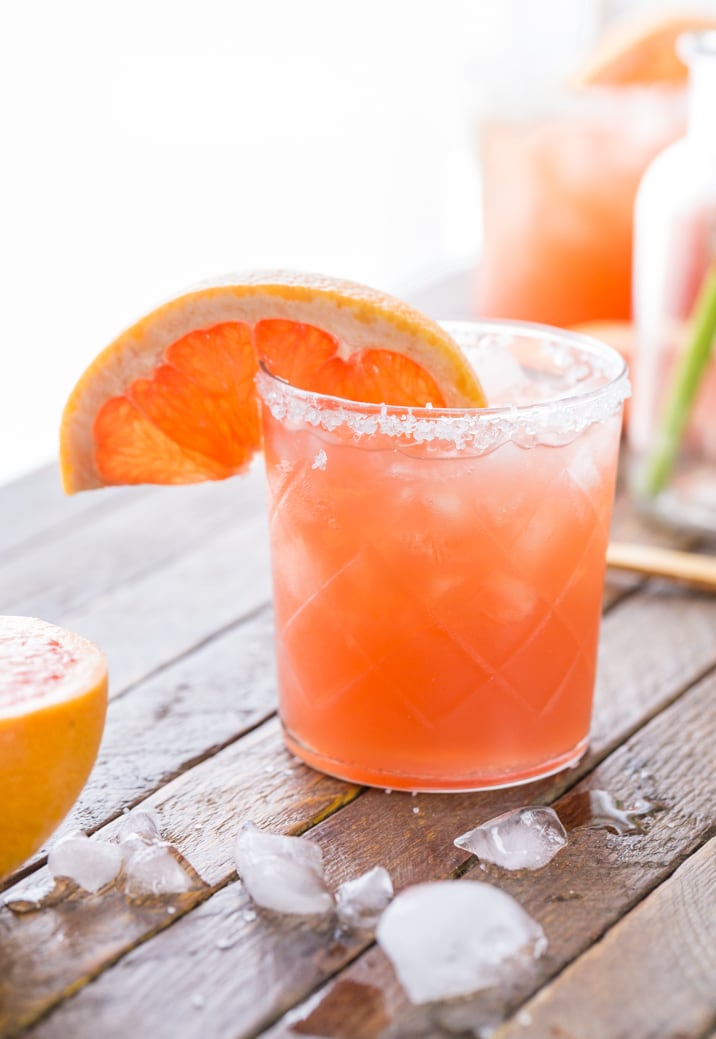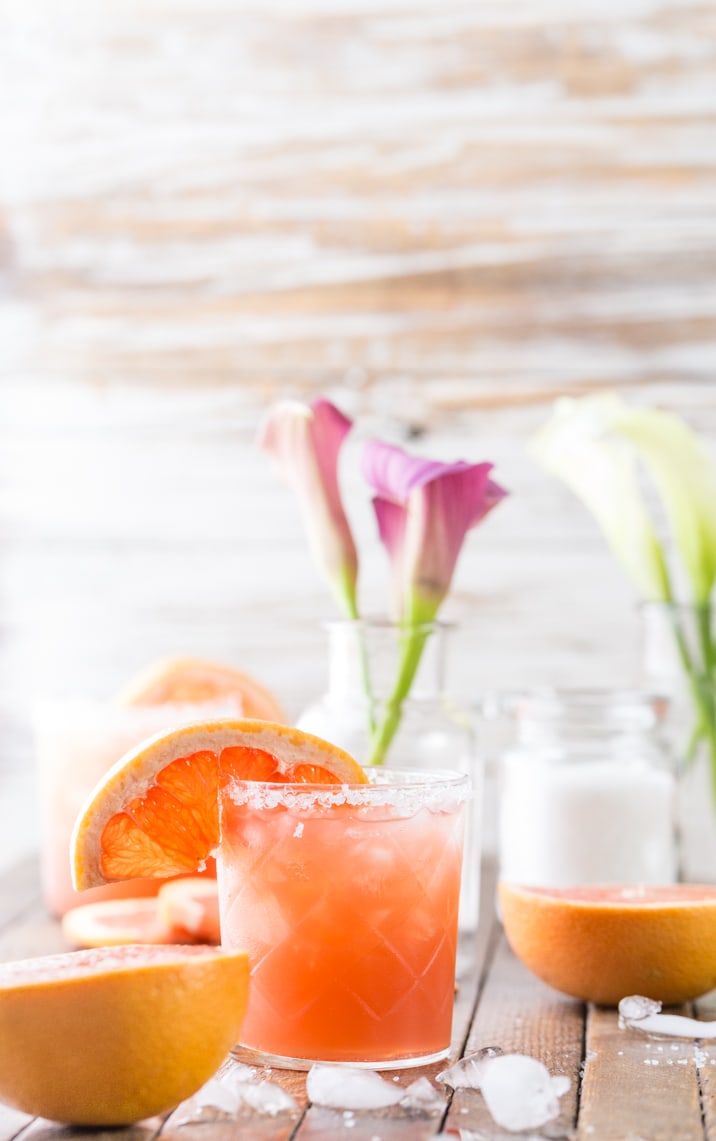 Can you make it ahead of time?
This cocktail takes minutes to make, but if you are serving a crowd, you can definitely get ahead of things.
You can rim the glasses with salt ahead of time so that they are ready to go, and if you are hosting, you can shake together the vodka and grapefruit juice and keep it in a pitcher in the fridge. Just give it a stir before pouring.
How to garnish
Just like a margarita, the salt rim is key. Use a coarse sea salt that has large grains. When you take a sip you get a hint of salt with the tangy and sweet grapefruit juice. I like to add a slice of fresh grapefruit to the rim, and you can add a sprig of thyme or rosemary for a pop of color if you like.
Recipe Variations
Grapefruit juice is they key ingredient in a salty dog cocktail, but you can totally make this with another fruit juice like orange or pineapple. Vodka is the commonly used spirit, but gin will work well too.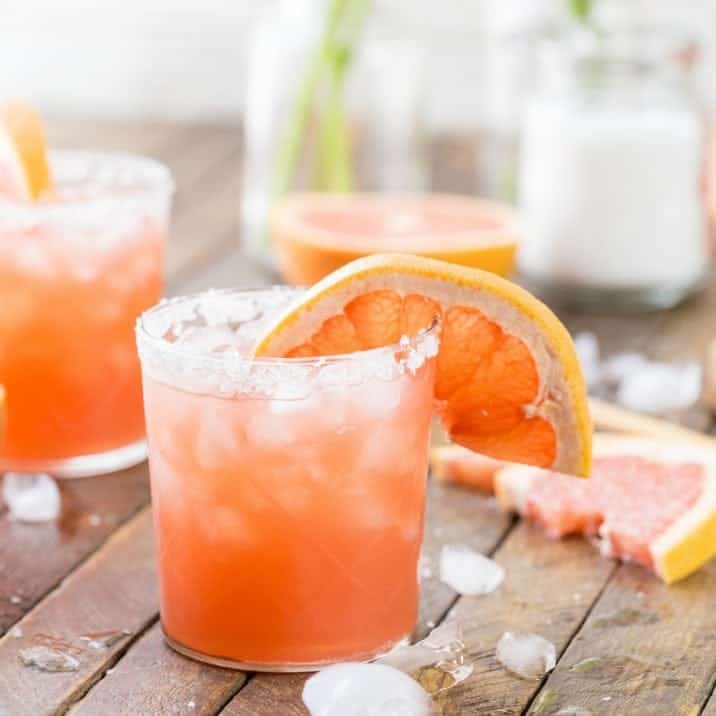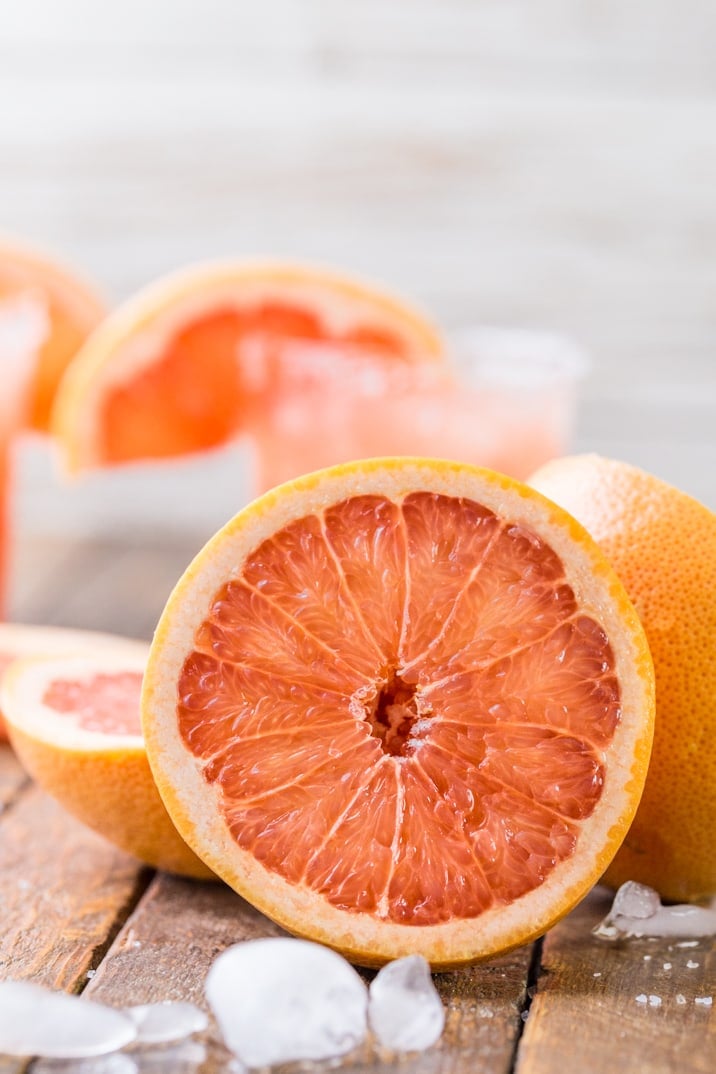 Recipe Notes and Tips
If you don't have a cocktail shaker, you can shake the grapefruit and vodka together in a sealable mason jar.
Shaking helps to blend the vodka and juice together and is preferable over stirring.
Use fresh grapefruit juice for the best flavor.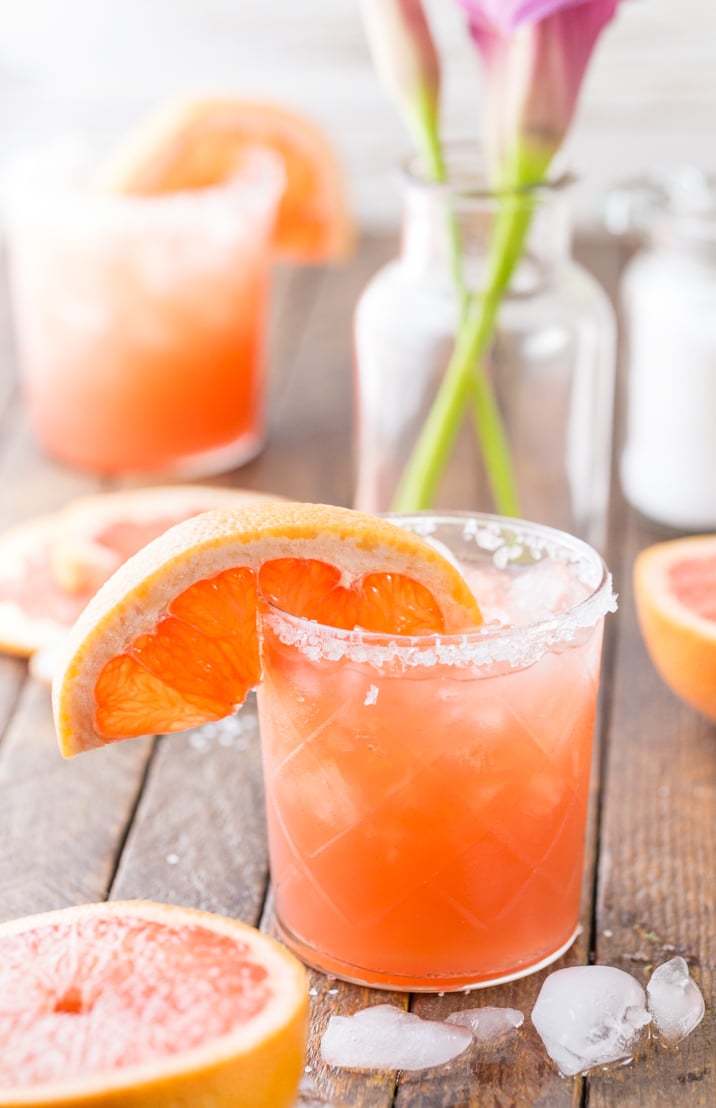 This grapefruit salty dog is hands down one of my favorite summer cocktails. So quick and easy to make, it's one delicious way to cool down!
More Easy Cocktails