This easy Blood Orange Paloma Cocktail recipe is packed full of fresh fruit juices, flavored soda water, and tequila for a refreshing drink! This citrus-y cocktail is the perfect mix of sweet and acidic, with a delightfully fizzy finish. It's a simple twist on a traditional Mexican cocktail, and it's great for sunny days, Cinco de Mayo, or your next happy hour!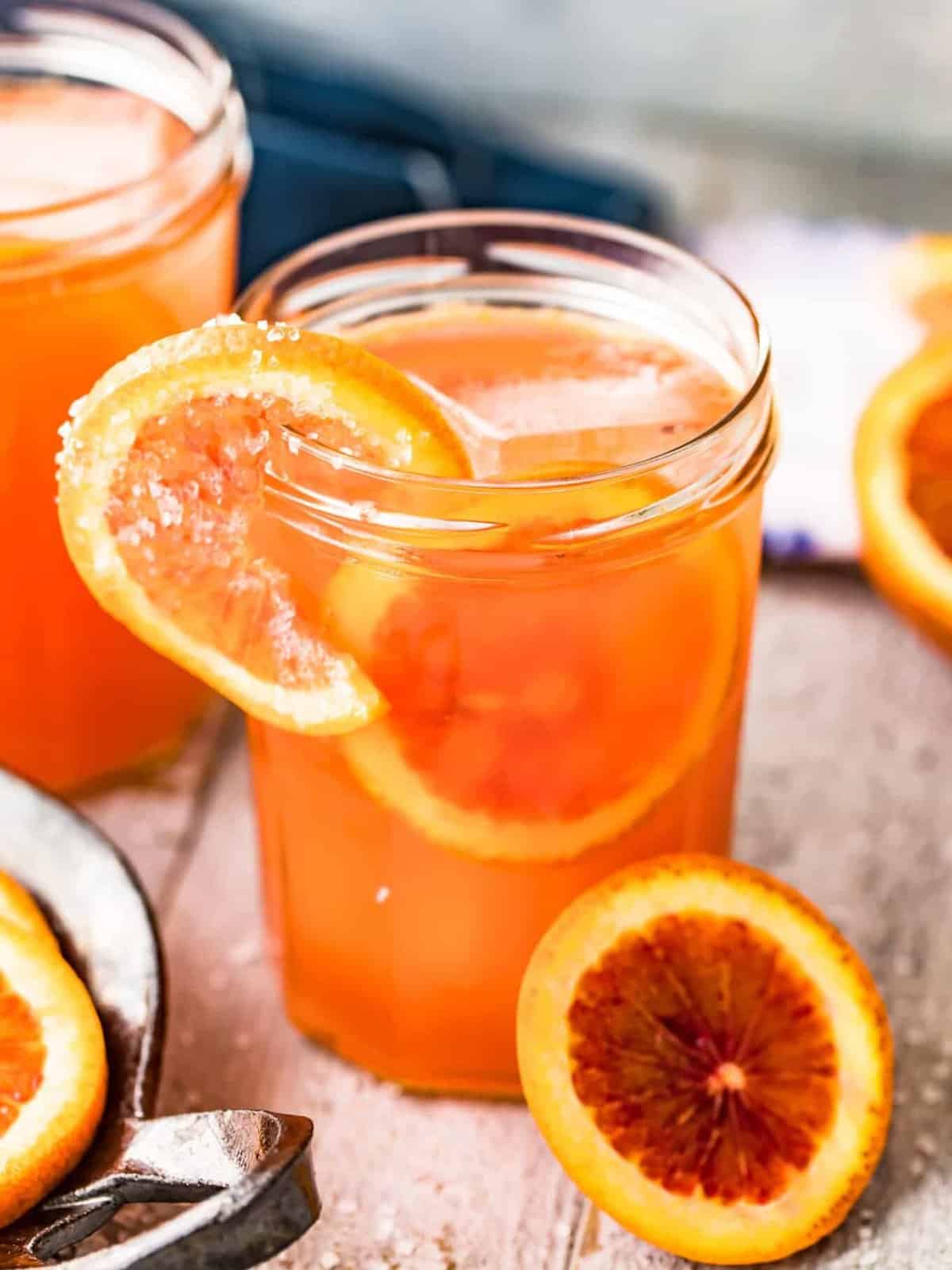 What's in this Blood Orange Paloma Cocktail?
A traditional Paloma is made with tequila, lime, and grapefruit-flavored soda or juice. The only difference with this recipe is that we're using blood orange soda and juice for a slightly different citrus flavor.
Tequila: Use a good-quality tequila for the best cocktail.
Blood Orange Juice: Freshly-squeezed juice will taste best!
Blood Orange Soda: A can of blood orange flavored soda or sparkling water adds fizzy carbonation, and more citrus flavor.
Lime Juice: A small amount of lime juice adds that fresh, bright, zesty flavor.
Grapefruit Juice: I like to keep grapefruit in the mix as well. Again, fresh-squeezed juice will taste best.
Pro Tip: Cut fresh blood oranges into thin slices and dip them into sea salt to garnish your Palomas.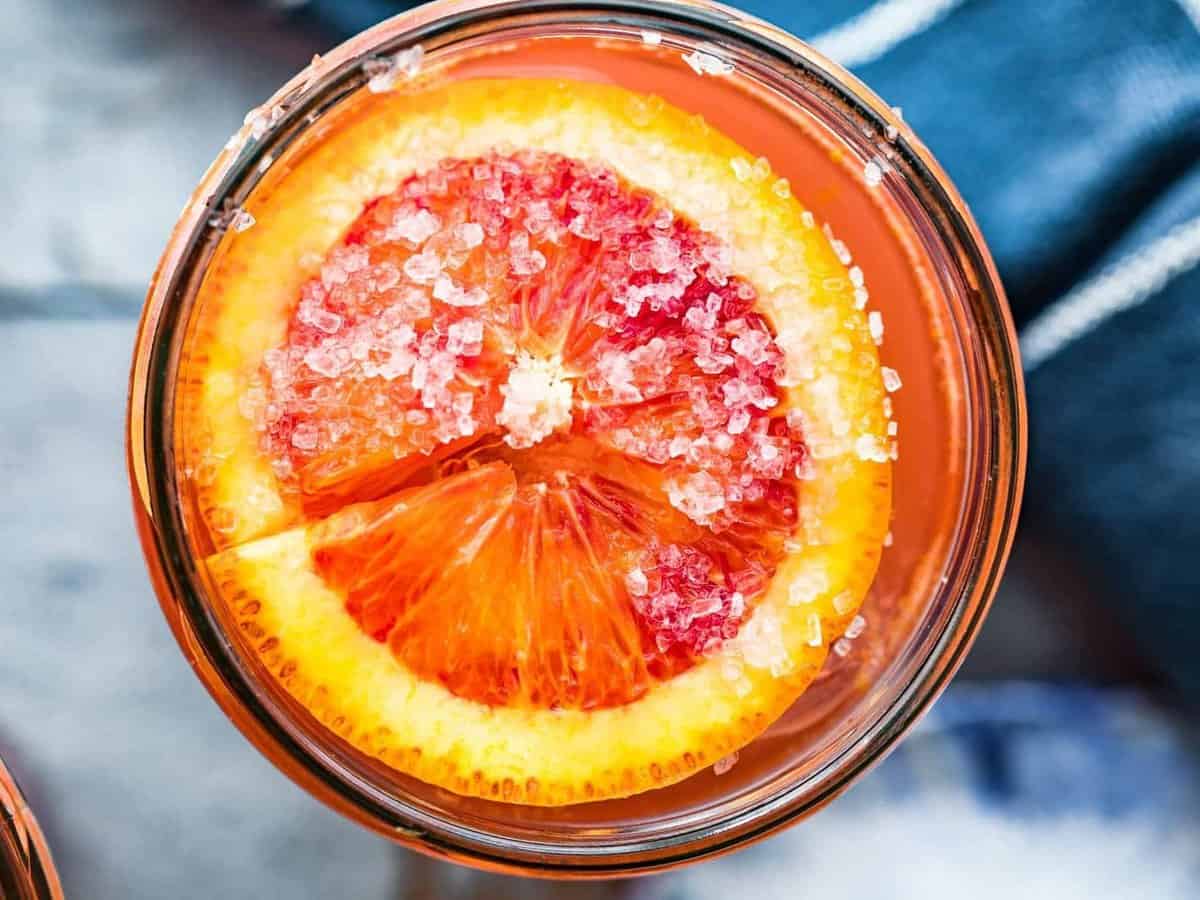 What is a Paloma cocktail?
A traditional Paloma cocktail is a tequila based drink. Tequila is mixed with grapefruit soda, served over ice with a lime slice and salt. It's an easy to prepare and refreshing drink.
Why is it called a Paloma?
Paloma is Spanish for 'dove'. Some believe that it is named after a popular folk song, 'La Paloma' ('The Dove) which was composed in the 1860s.
Serving Suggestions
Serve these Blood Orange Palomas over ice, with a salted blood orange slice for garnish if you like! These fizzy cocktails go well with your favorite Mexican foods, Cinco de Mayo appetizers, and other party foods. Serve them with tortilla chips and restaurant style salsa or white queso for a simple gathering with friends. These are one of my favorite summer cocktails because they're so refreshing!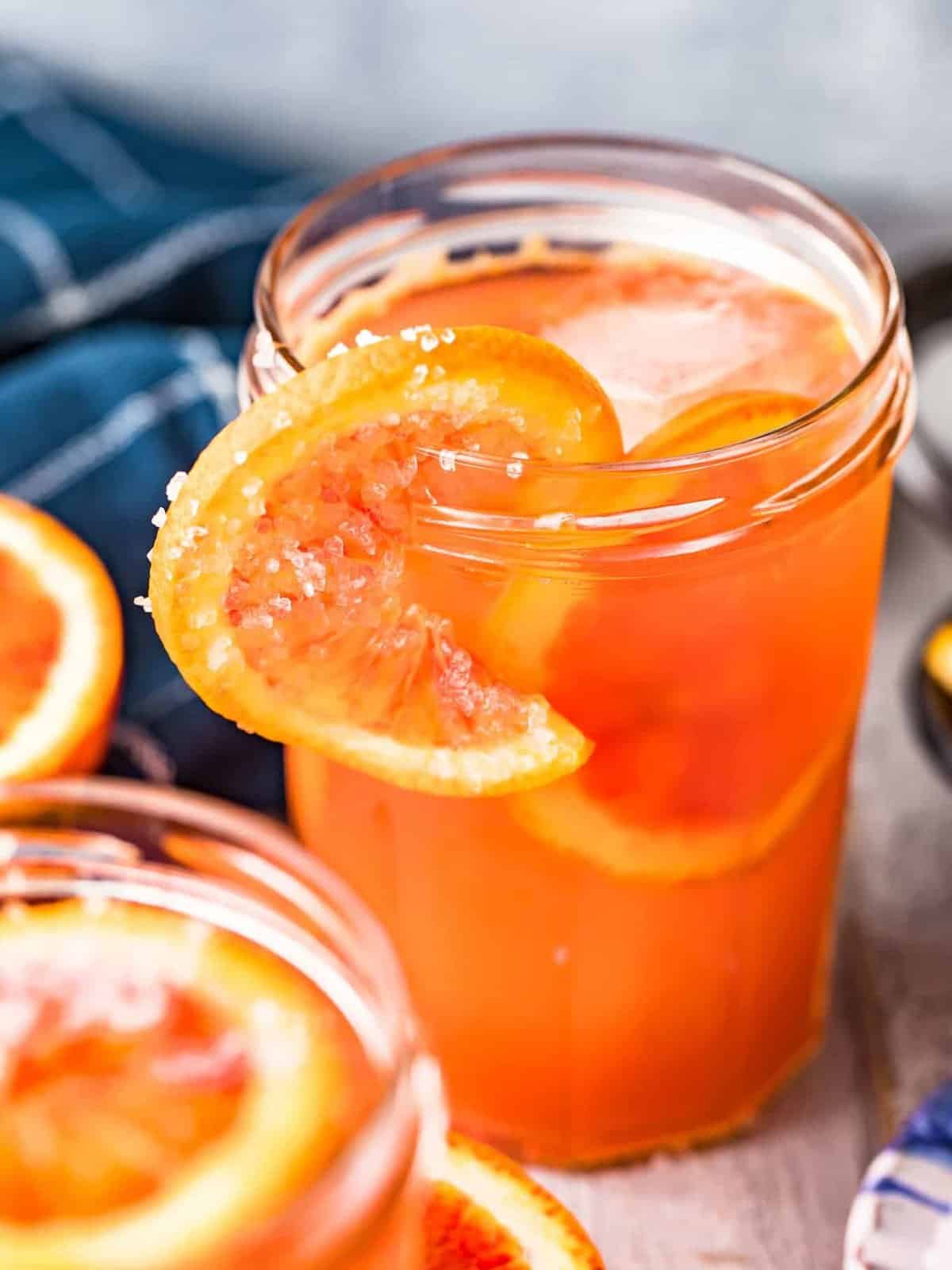 More Tequila Cocktails We Love