This refreshing Paloma Cocktail is packed full of fresh fruit juices and is the perfect mix of sweet and acidic. With a tequila base, this stirred cocktail is easy to make and full of flavor. An Orange cocktail that is perfect for sunny days with friends!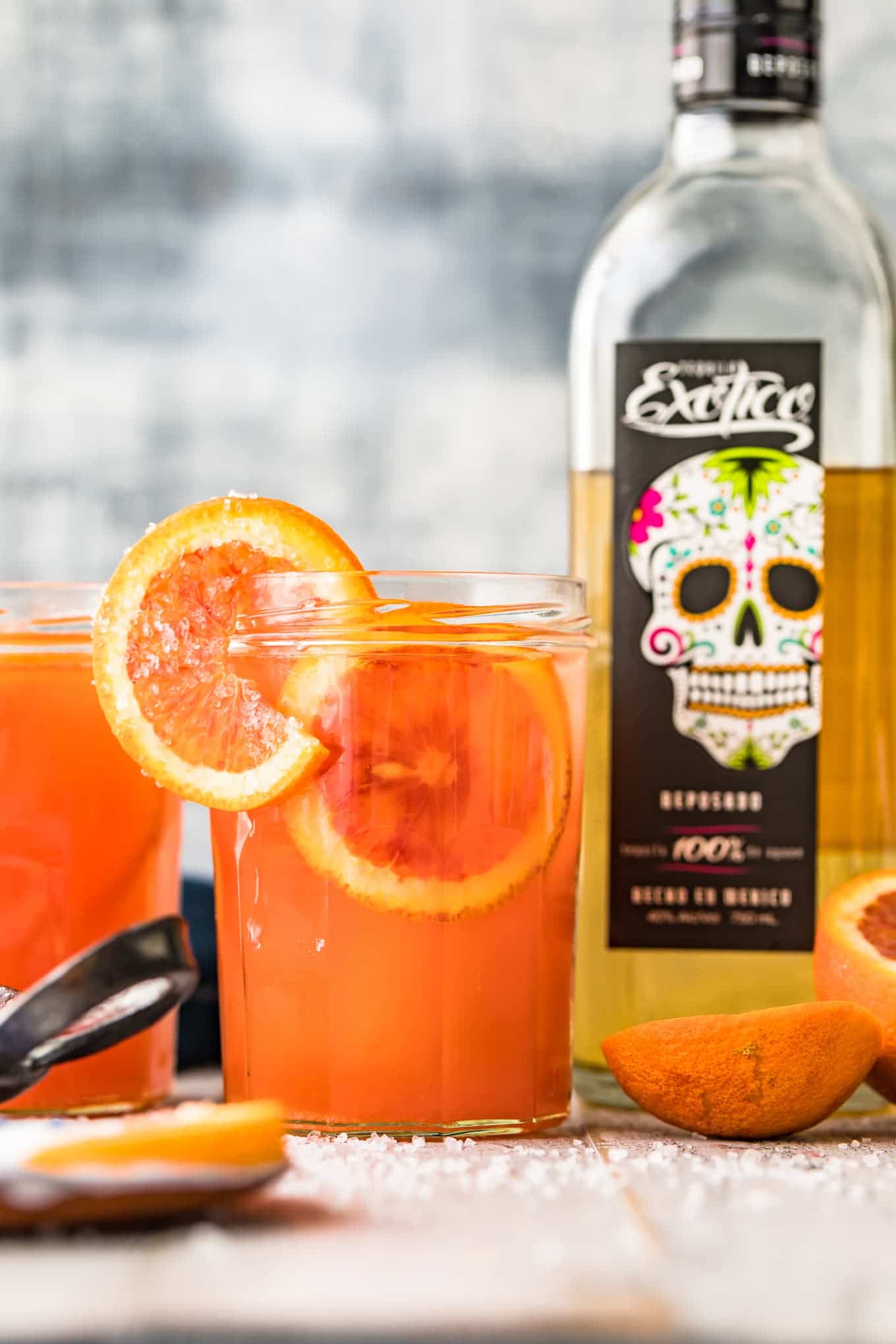 I am so in love with this delicious Paloma Cocktail, it might be my new favorite! Deep and rich in flavor and color it's been a real hit with our friends who have tried it. Give it a go this weekend, I promise you won't be disappointed!
If you're looking for the perfect Summer sip, whether its for the 4th of July or just sitting out back with friends, this Blood Orange Paloma recipe is the absolute best, most refreshing cocktail you'll ever make!
How to make a Blood Orange Paloma Cocktail
This cocktail should be stirred, not shaken!
Fill 2 large glasses with ice.

In a separate large glass or pitcher stir together all of the ingredients.

Pour the palomas over the ice in the glasses.

Pour course sea salt over a small plate.

Slice a blood orange into thin slices and dip one side into the sea salt.

Enjoy!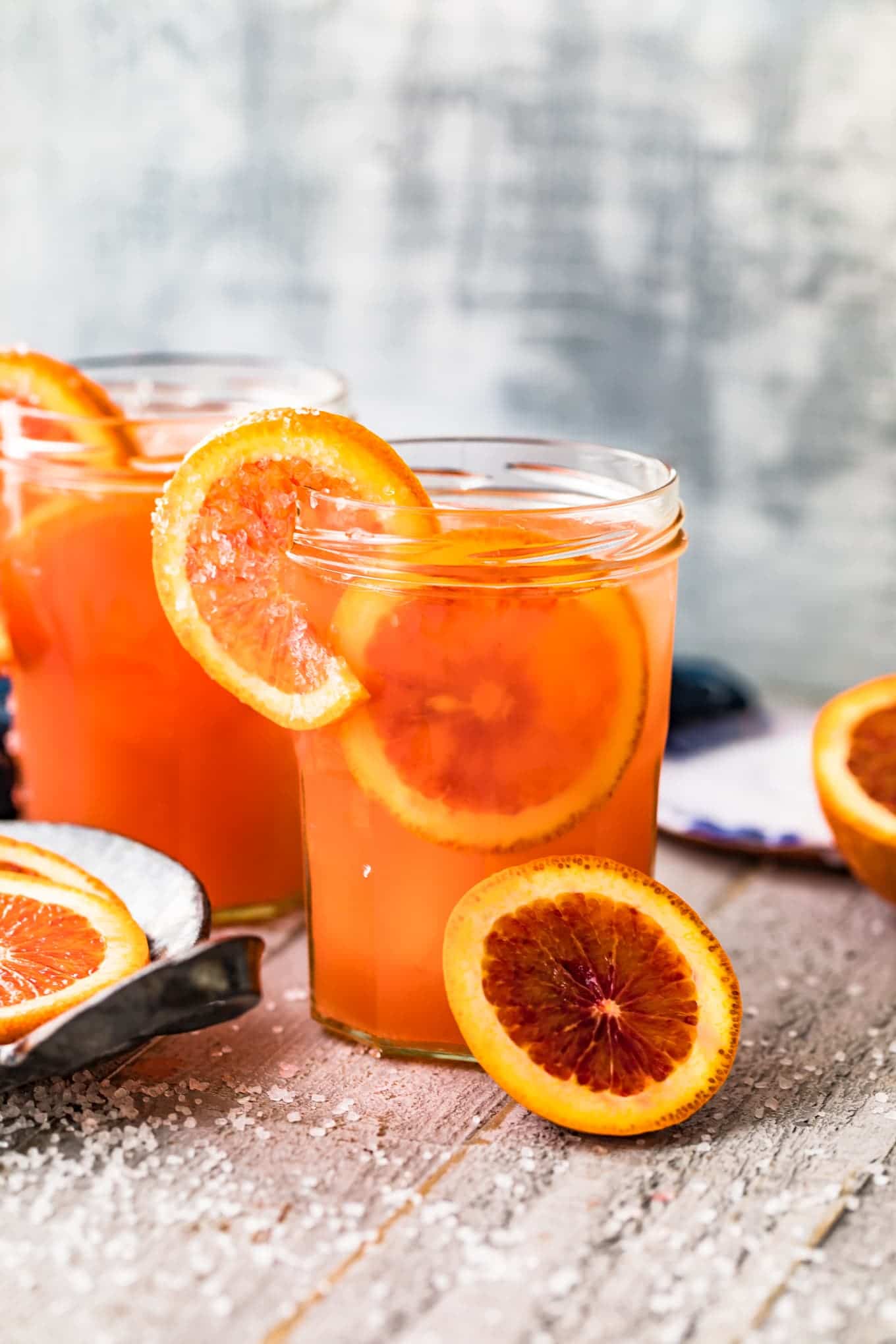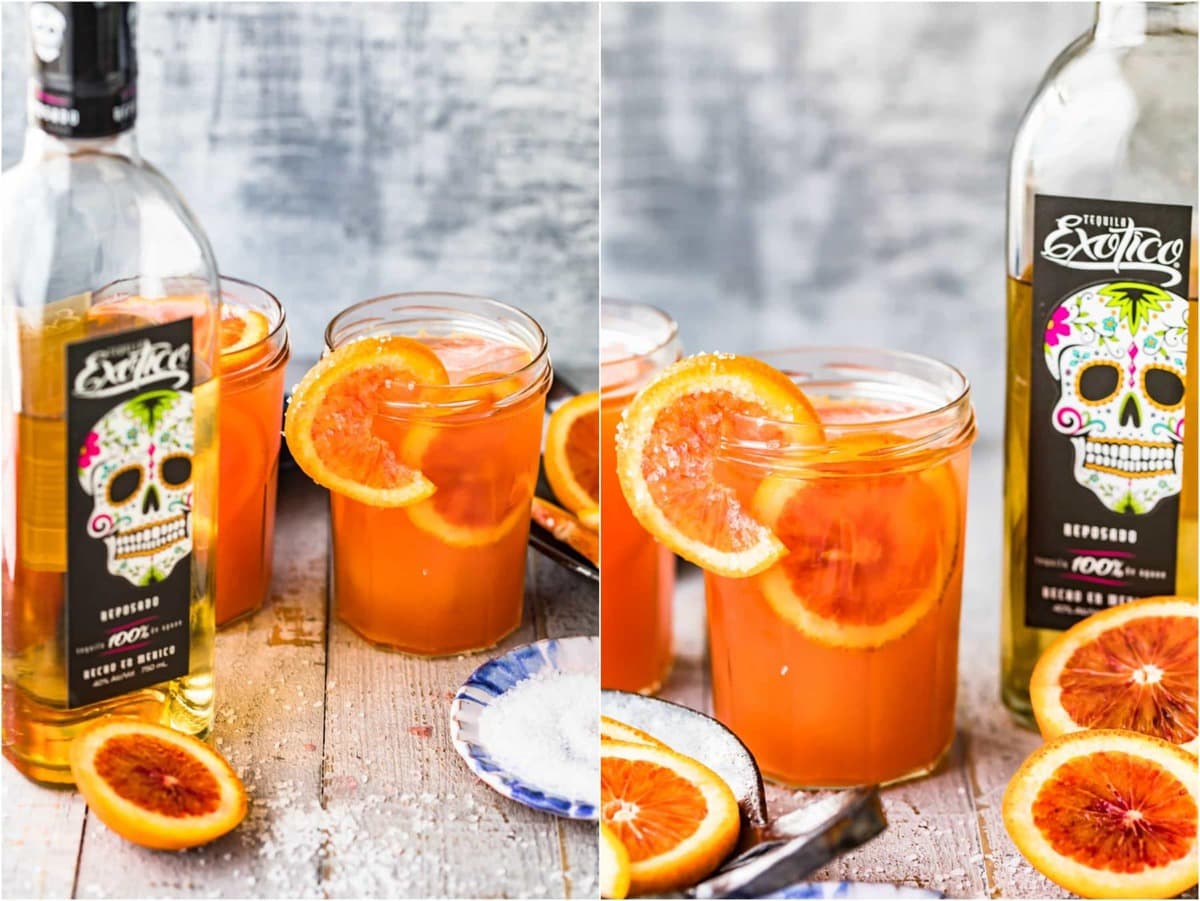 High Quality Tequila for Palomas
Just like any great cocktail, these Blood Orange Palomas call for GREAT tequila…it's the #1 most important ingredient. My favorite tequila for this paloma recipe is Exotico Reposado. Exotico has been my go-to brand for quality tequila for a few years now, and I just love their (AWARD WINNING) reposado.
Reposado is known for being extra smooth, making it just perfect for these blood orange palomas. It has notes of vanilla, dry fruit and spices, and a finish of oak and vanilla as well as hints of caramel and cinnamon. If you see me making tequila cocktails, you know I'm using Exotico. Click HERE for where to buy!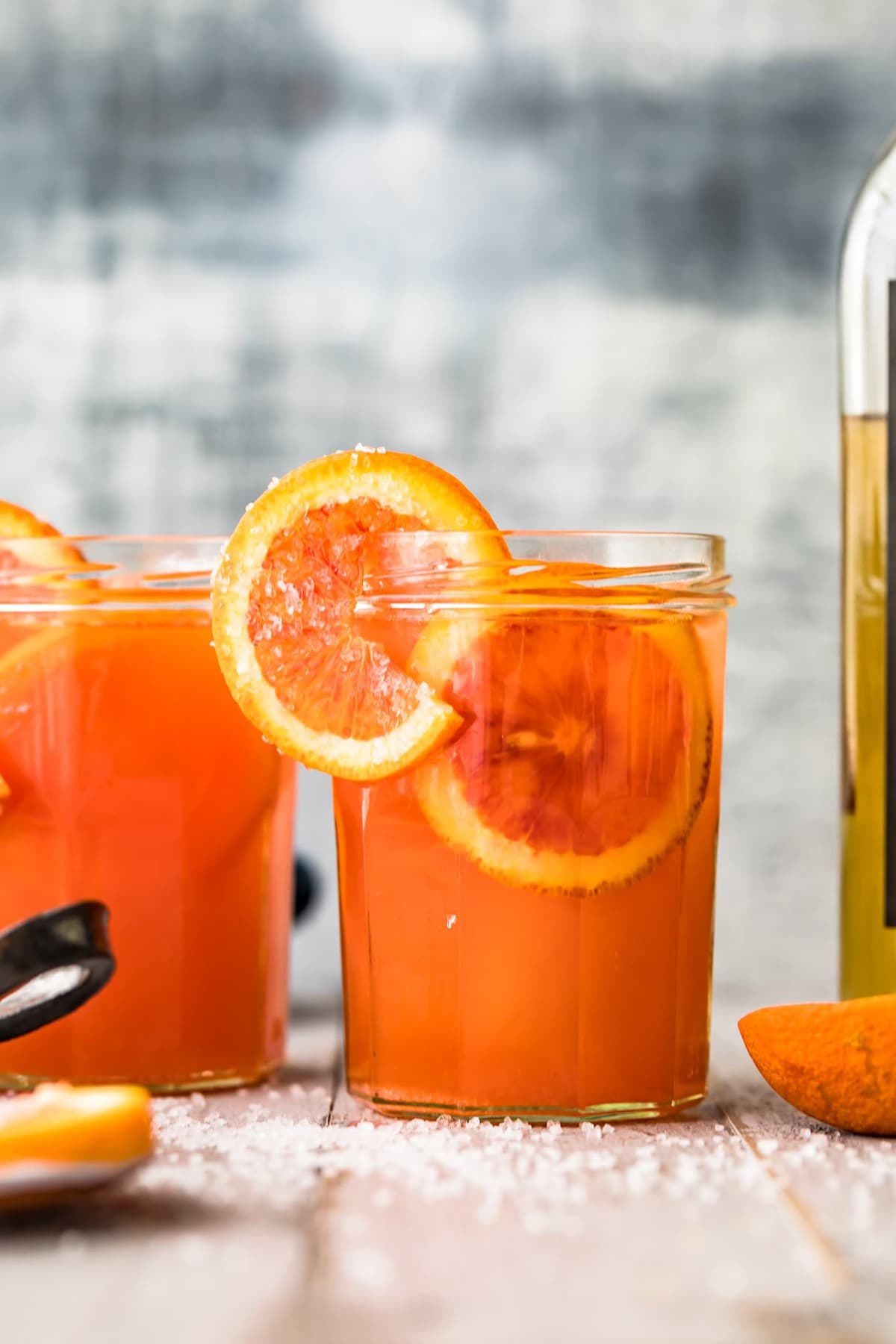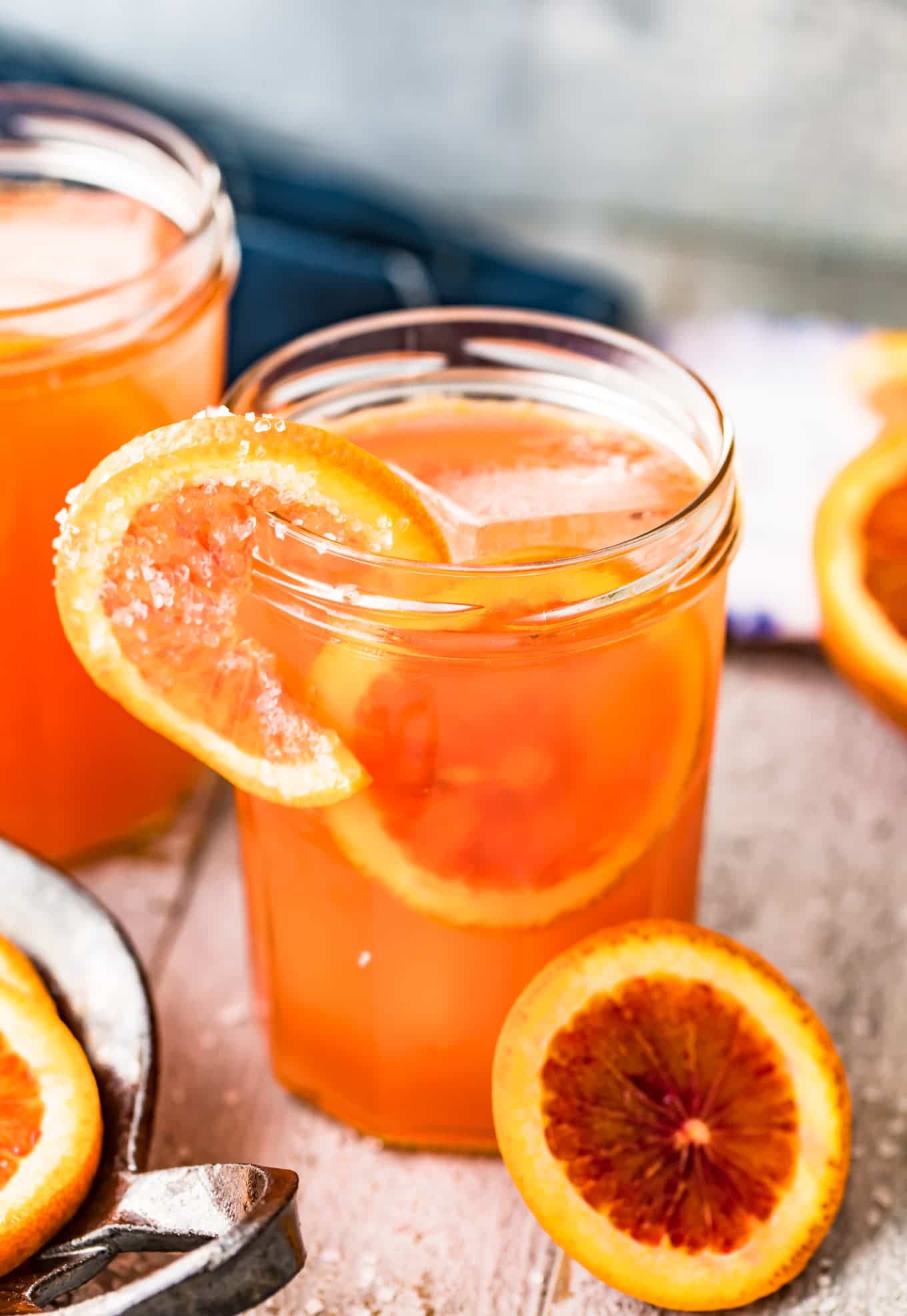 What is a paloma cocktail?
A Paloma cocktail is a tequila based drink. Traditionally tequila is mixed with grapefruit soda, served over ice with a lime slice and salt. It's an easy to prepare and refreshing drink.
Why is it called a paloma?
Paloma is Spanish for 'dove'. Some believe that it is named after a popular folk song, 'La Paloma' ('The Dove) which was composed in the 1860s.
The history of a paloma cocktail
No one for sure knows where this cocktail was invented, but many believe it was Don Javier Delgado Corona, the owner of the La Capilla bar in Tequila, Mexico.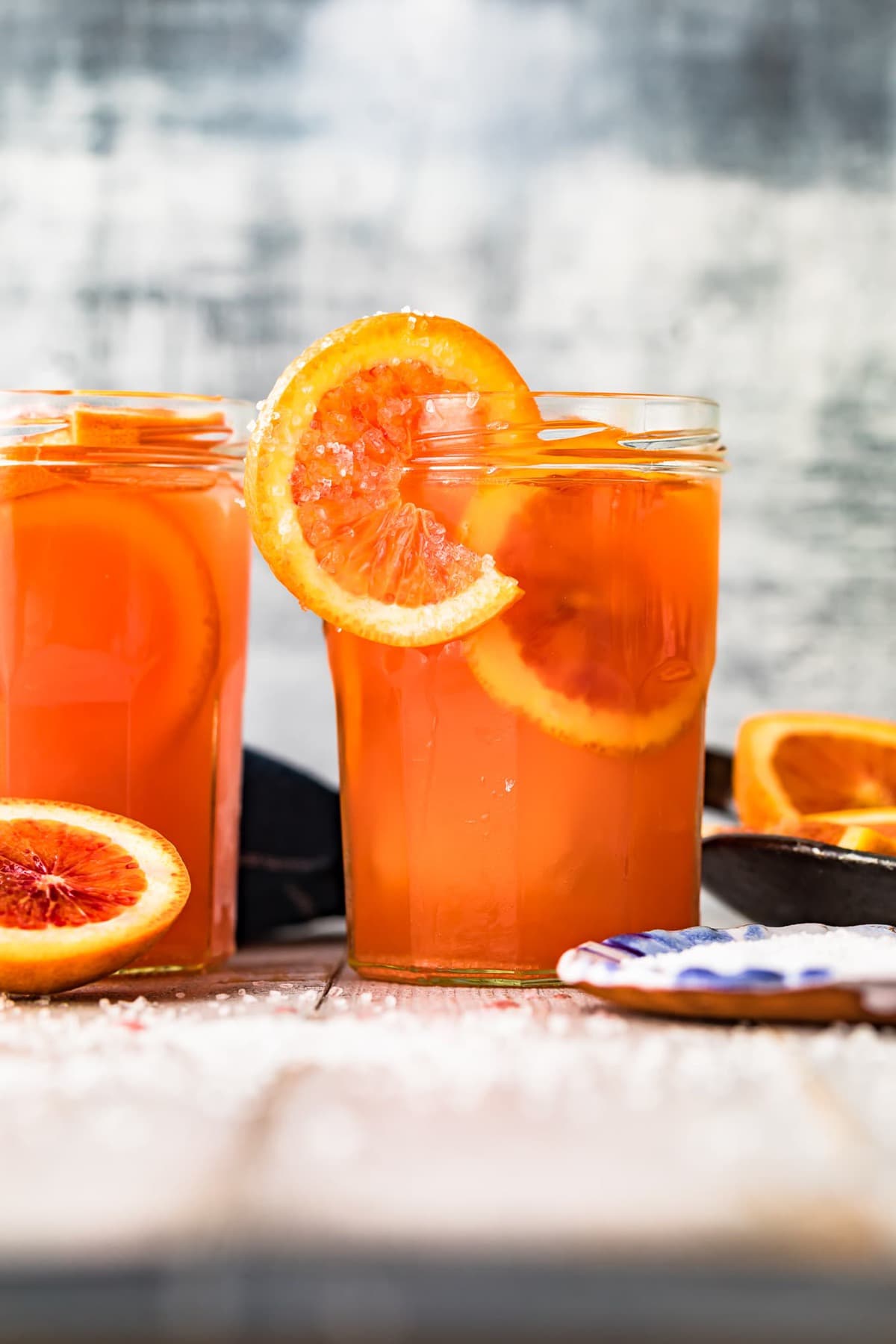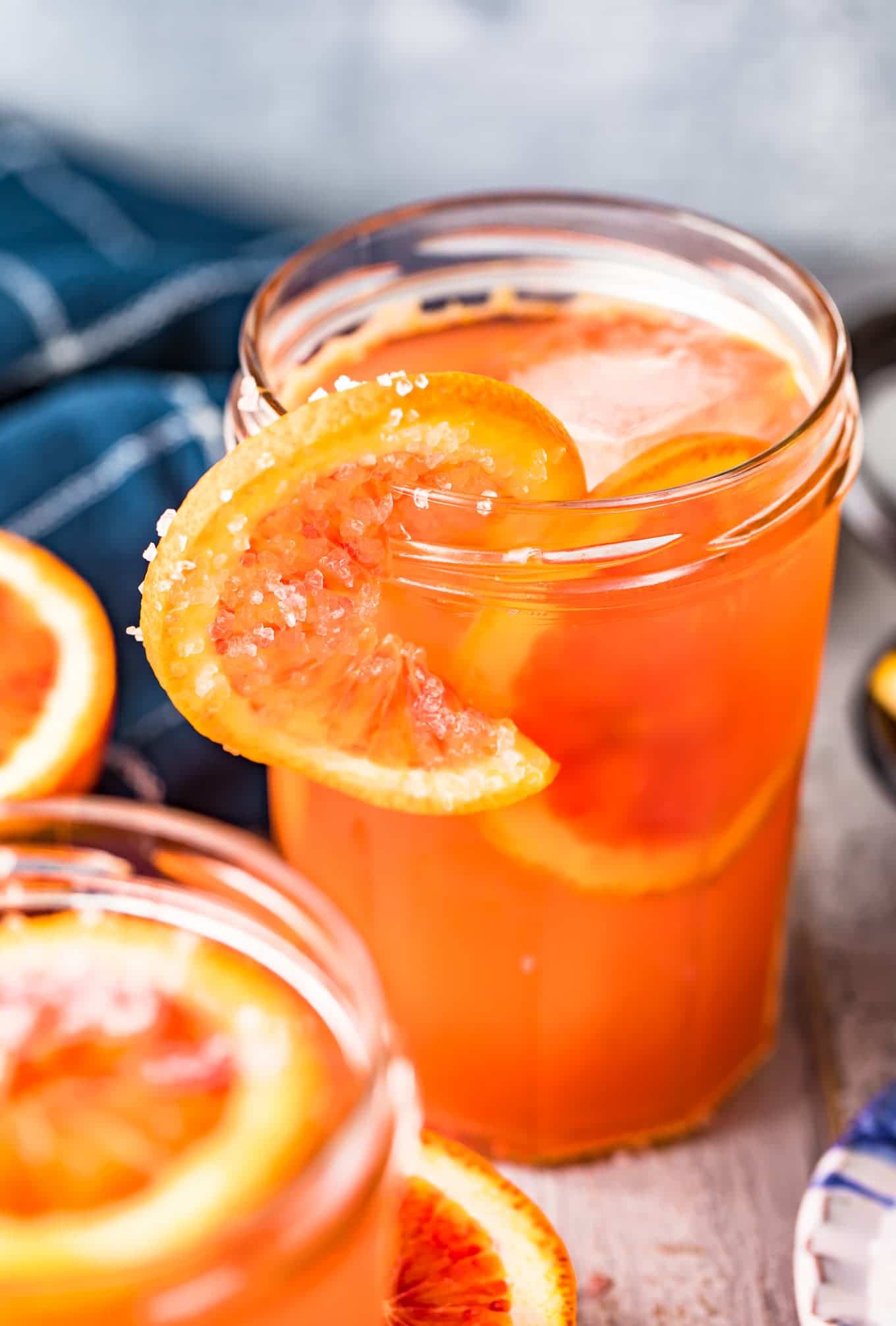 Blood Orange Cocktail Recipe
For my version of the beloved paloma cocktail, I switched things up a bit, although I still use grapefruit I really wanted the blood orange to be the star. I used fresh lime, grapefruit and blood orange juice for a real hit of citrus flavor and topped it off with blood orange soda instead of the traditional grapefruit.
Why use blood oranges in this recipe?
The use of blood oranges in this cocktail is twofold. First of all, it gives the drink a really deep orange color, you just wouldn't get that with other varieties of the fruit. It also has a much more intense flavor, it is distinctly sweet with a hint of raspberry. The blood orange really makes this cocktail come alive!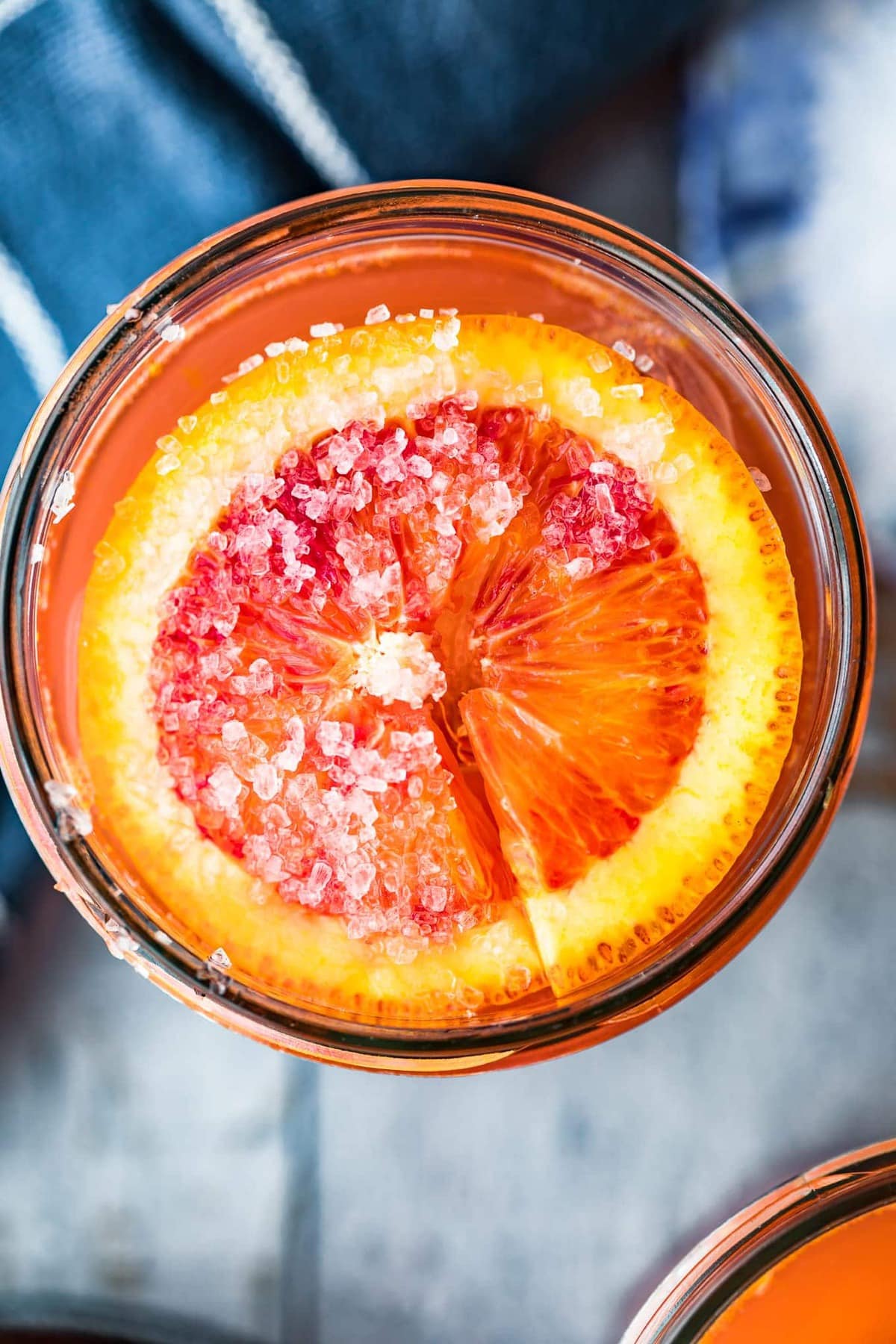 Top tips for making this blood orange paloma cocktail
Stir the ingredients together – don't be tempted to shake it!
Pour the cocktail over large ice cubes – they will melt slowly and not dilute the drink.
Be sure to dip the orange slices in salt – it will really bring the drink together.
Serve the cocktail immediately.
Be sure to check out these other fruity cocktail recipes!
Ginger Raspberry Crush Cocktail