Make the perfect Aperol Spritz for your next cocktail night! This drink is so refreshing, great for summer evenings, pre-dinner drinks, or any time you need a delicious cocktail.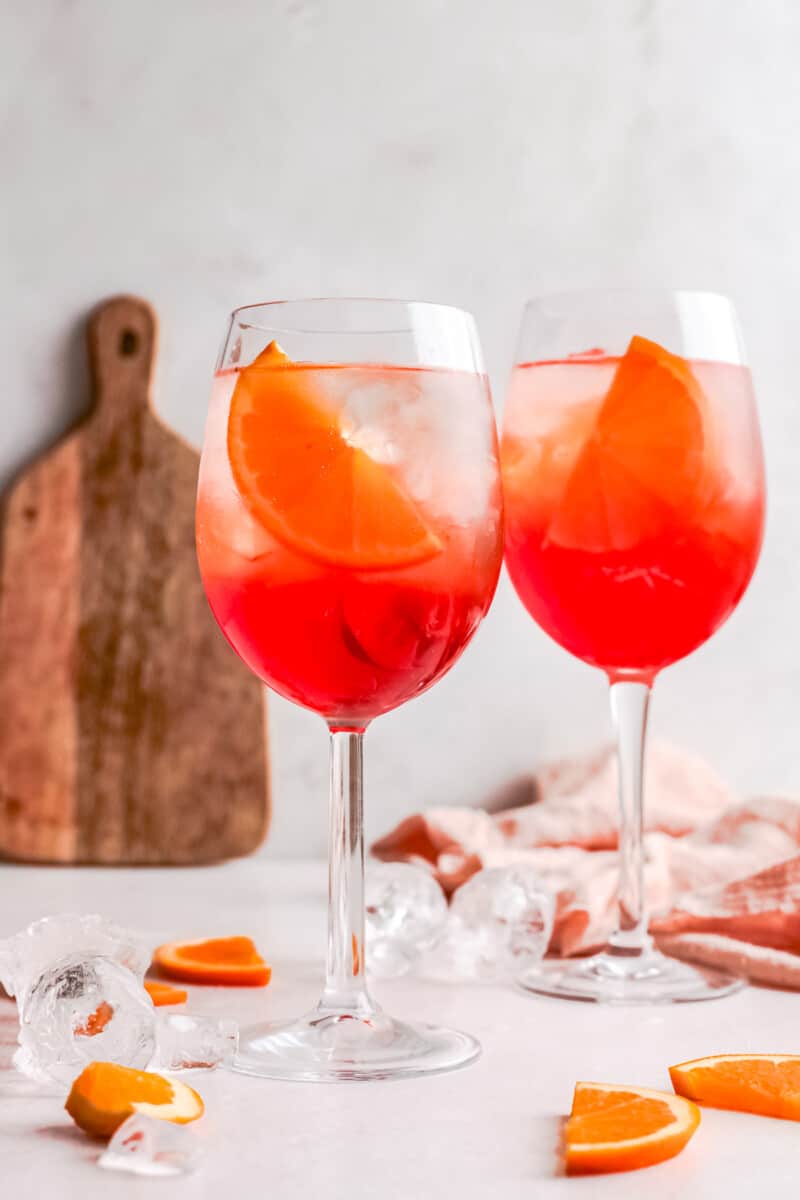 Best Aperol Spritz Recipe
Aperol Spritz is one of those CLASSIC summer cocktails. It's both refreshing and delicious, and I do love a bright and colorful drink.
This cocktail is the perfect thing to serve on those long summer evenings. Serve it with appetizers before dinner, or while you enjoy a beautiful sunset.
Why you'll love this Easy Aperol Spritz recipe:
QUICK: This cocktail is so easy to put together. It won't take more than a few minutes to whip these up for you and your guests.
REFRESHING: Something about the Aperol Spritz is just beyond refreshing!
SUMMER COCKTAIL: This drink was MADE for warm summer evenings. It's the perfect pre-dinner cocktail for those warmer months.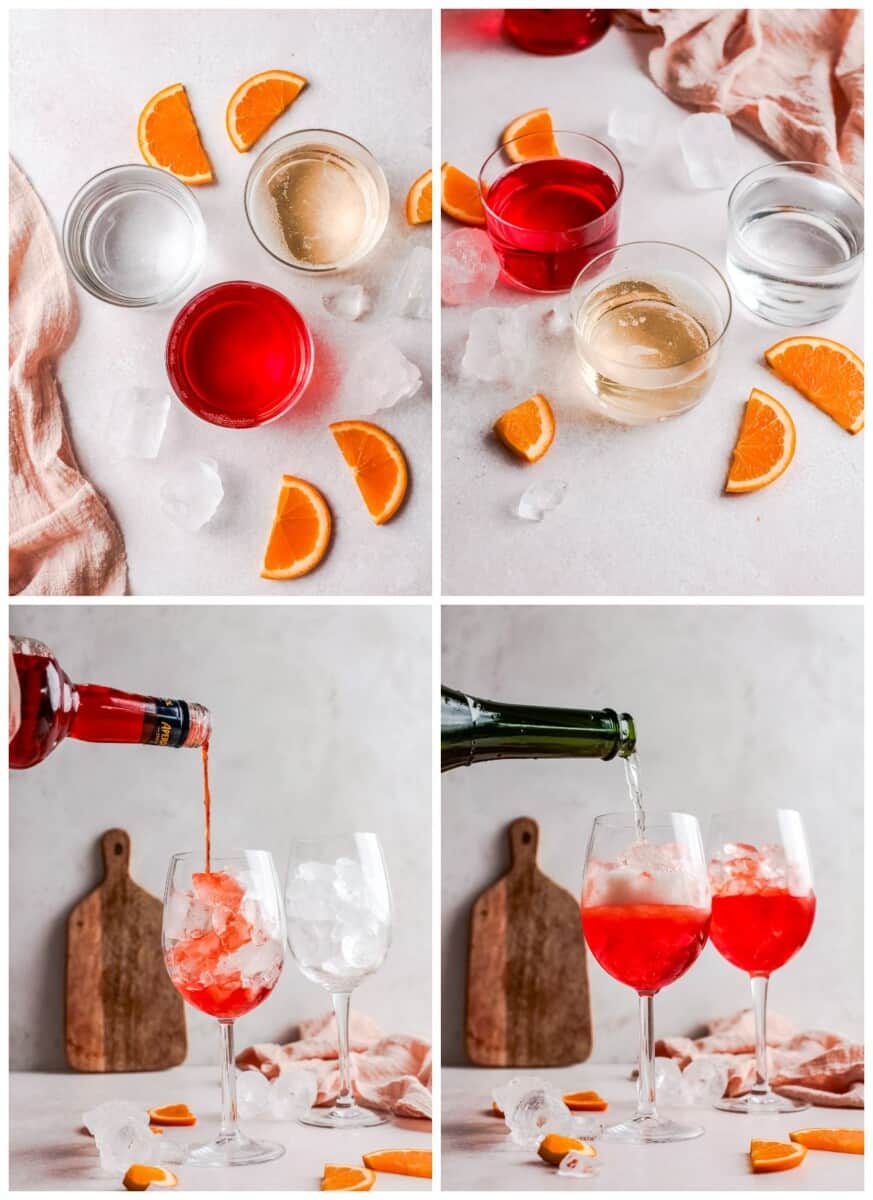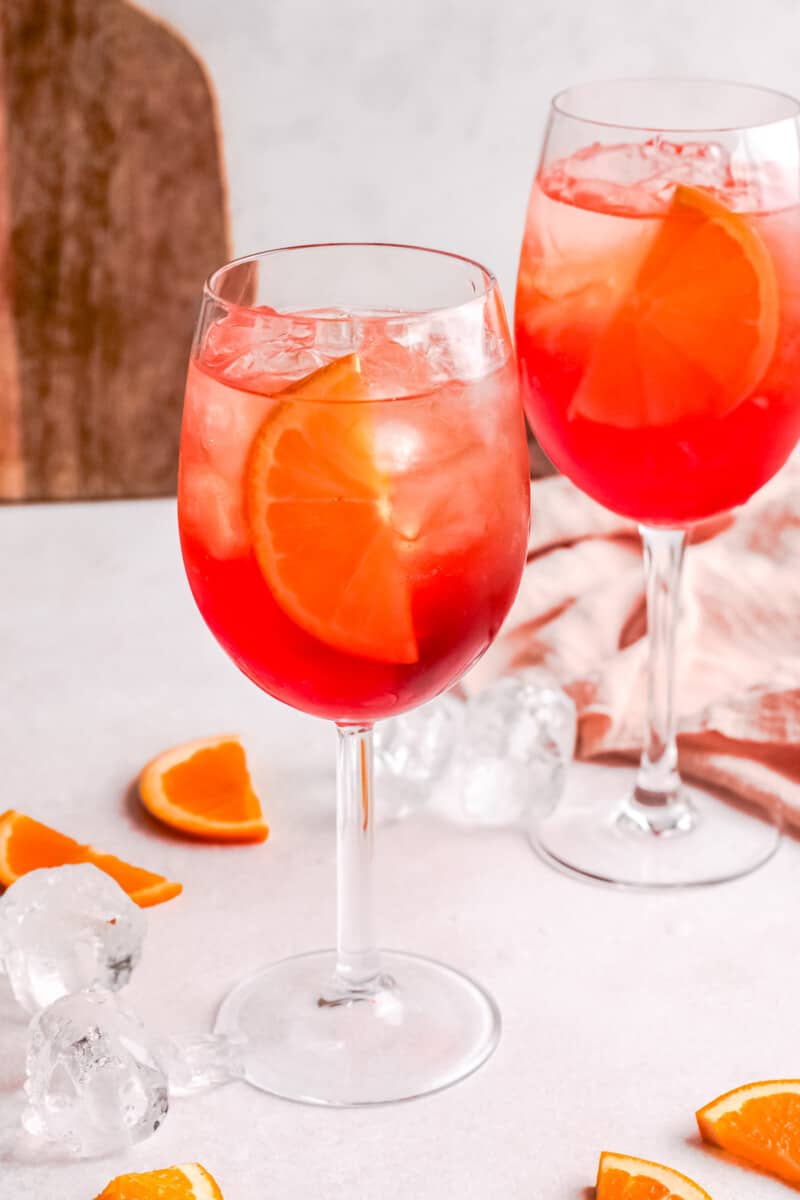 How to make the perfect Aperol Spritz at home!
You can jump to the recipe card for full ingredients & instructions!
Fill your glasses with ice, then pour the Aperol into each glass.
Add the Prosecco and orange slices to each glass.
Then finish off each drink with a splash of soda water.
Serve immediately and enjoy!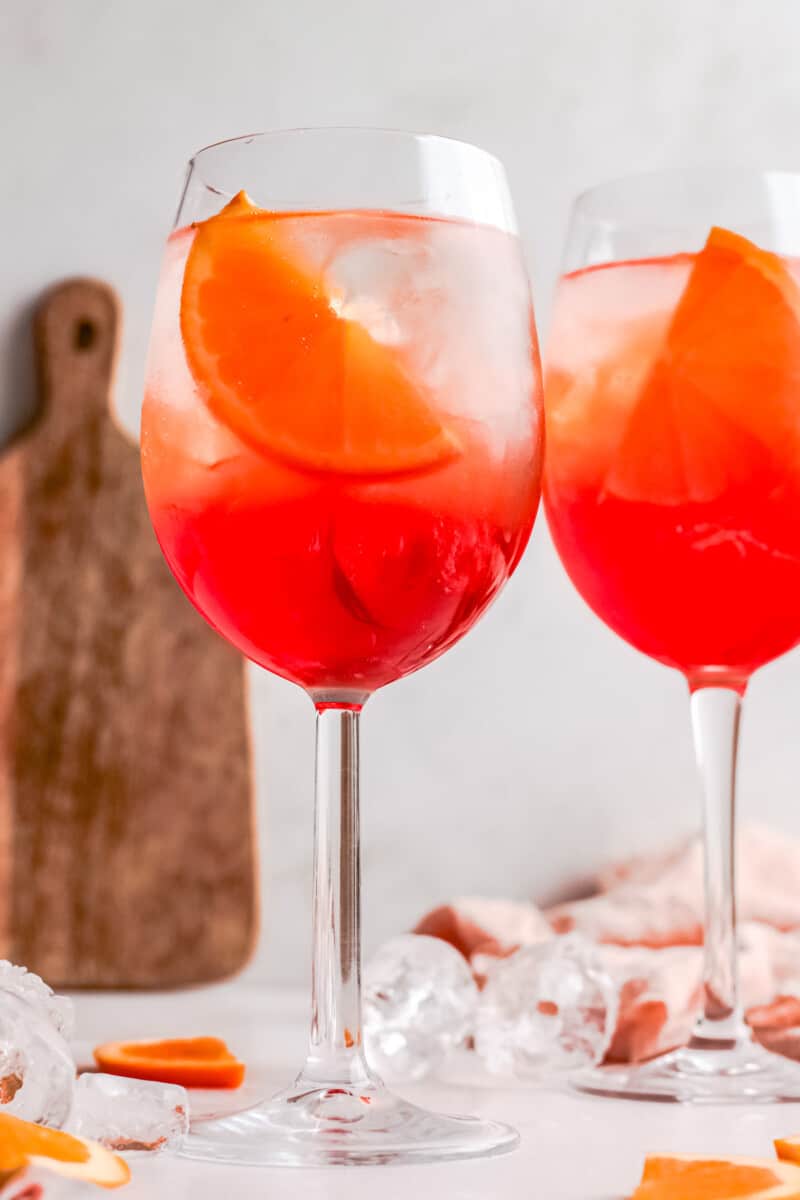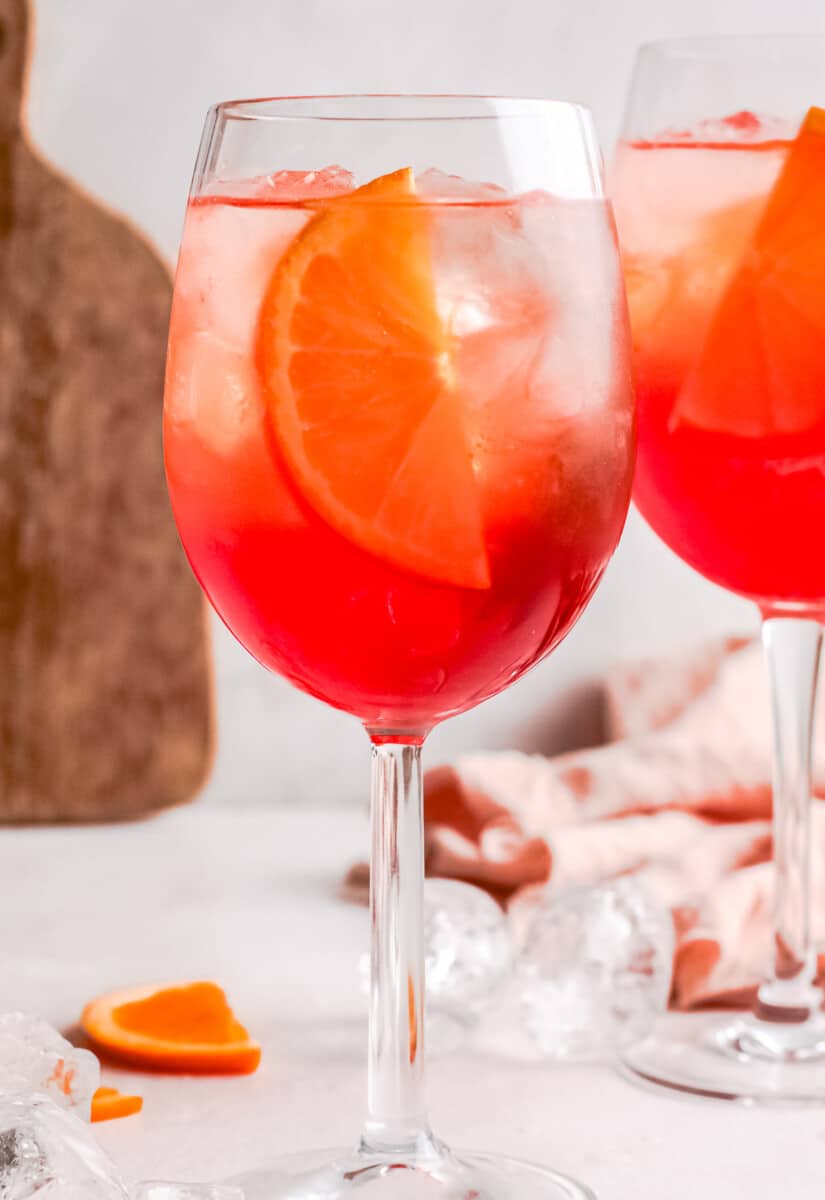 What is Aperol Spritz?
Aperol Spritz is a classic cocktail that originated in Italy, and is particularly popular throughout Europe. The main ingredients are Aperol, Prosecco, and soda water.
What is Prosecco?
Prosecco is a sparkling white wine traditionally made in a specific region of Italy. It is mostly made from a grape varietal called Glera, and is often compared to Champagne (another sparkling wine).
What does an Aperol Spritz taste like?
Aperol is a liqueur with a lightly bitter taste, while Prosecco is a dry sparkling wine with a bit of a fruity flavor.
Combining the two creates a cocktail that, overall, tastes both sweet and bitter, while remaining super refreshing. You might also pick up on orange and citrus flavors from the Aperol.
What appetizers go well with this cocktail?
This apertif is often served before dinner, so make sure to pair it with some appetizers or snacks to nibble on while you drink.
I recommend serving your Aperol Spritz along with Buffalo Chickpea Dip, Crab Rangoon Bites, or these Antipasto Skewers.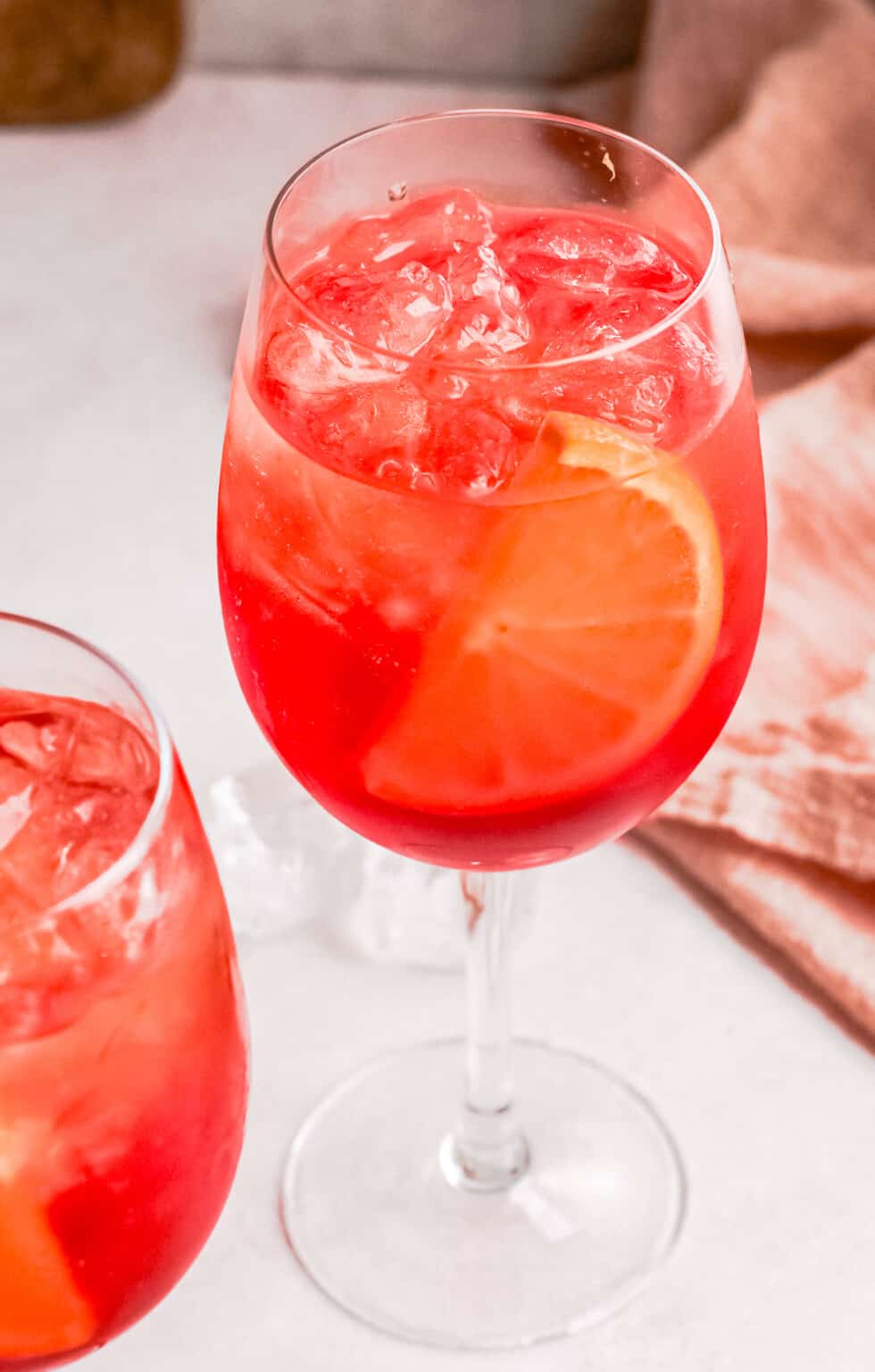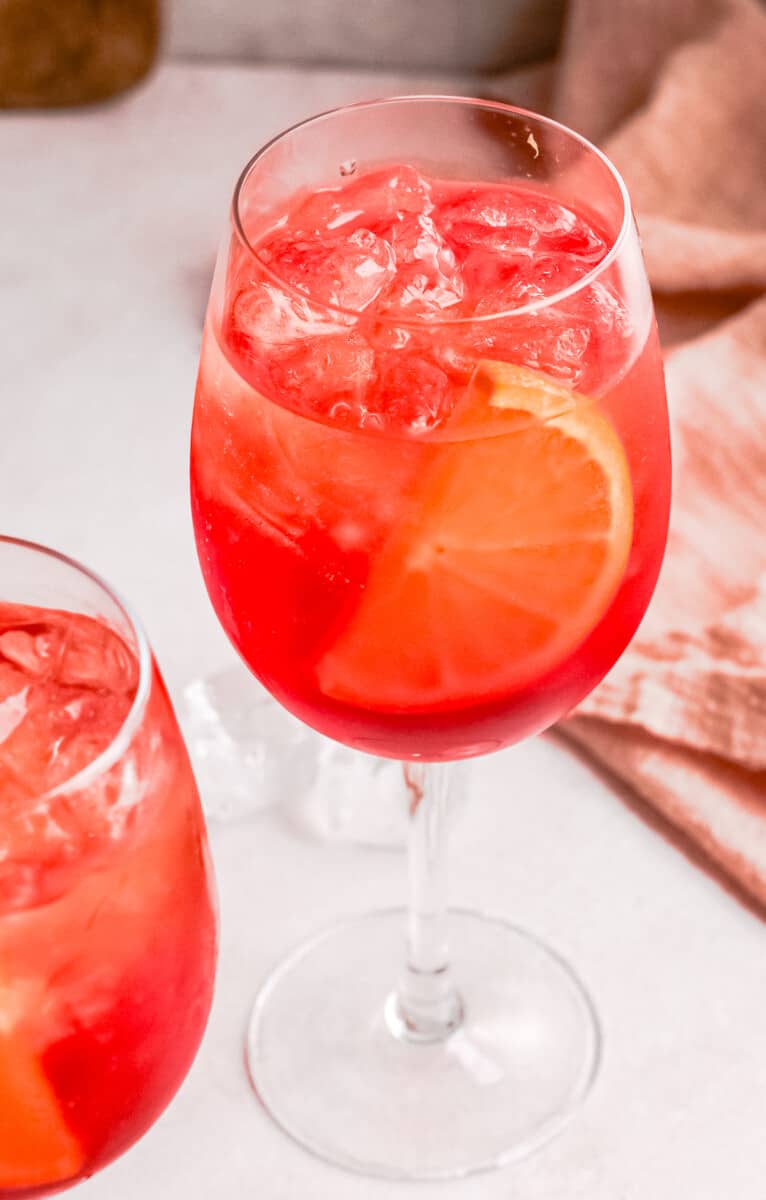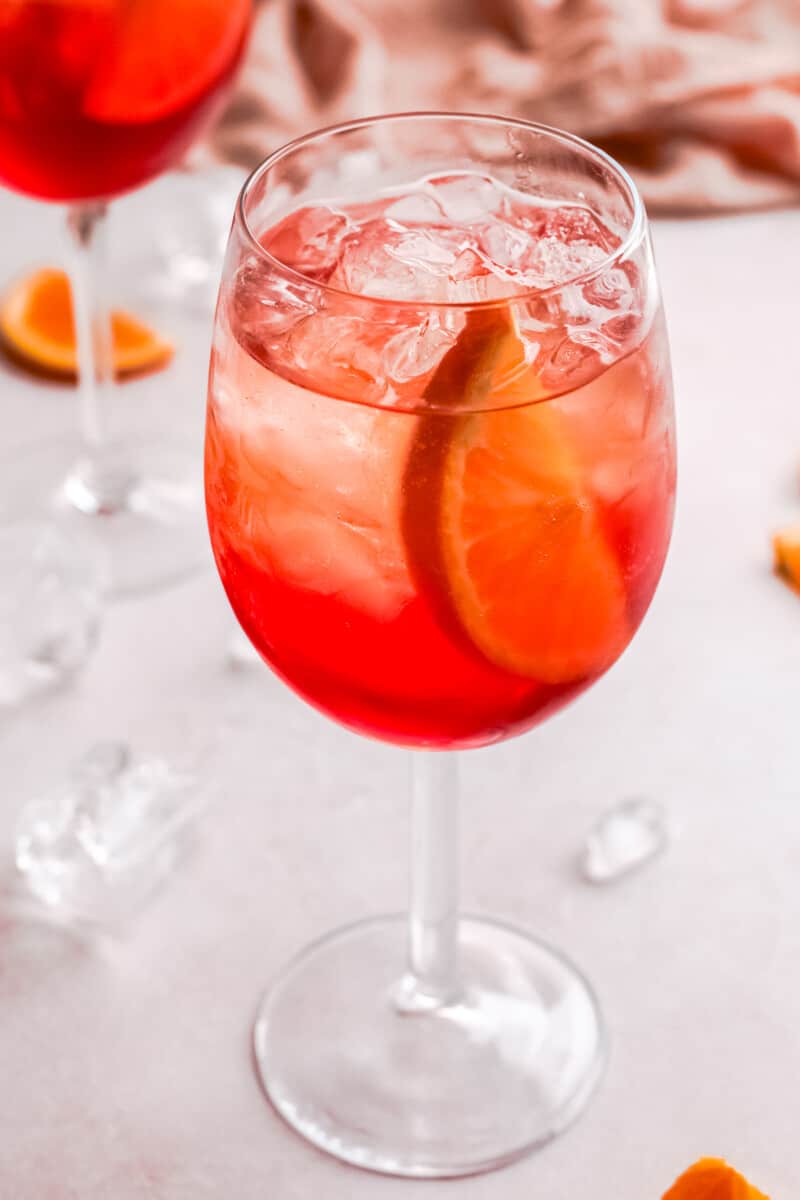 Tips!
This recipe is my preferred ratio for the Aperol Spritz, but you can adjust to your taste. Add more Prosecco to make it less bitter.
Add more soda water to create a less boozy cocktail.
The orange slice really brings out the citrus flavor from the Aperol. You can also use grapefruit or lemon slices.
Serve this cocktail over ice and enjoy!
This recipe makes 2 cocktails.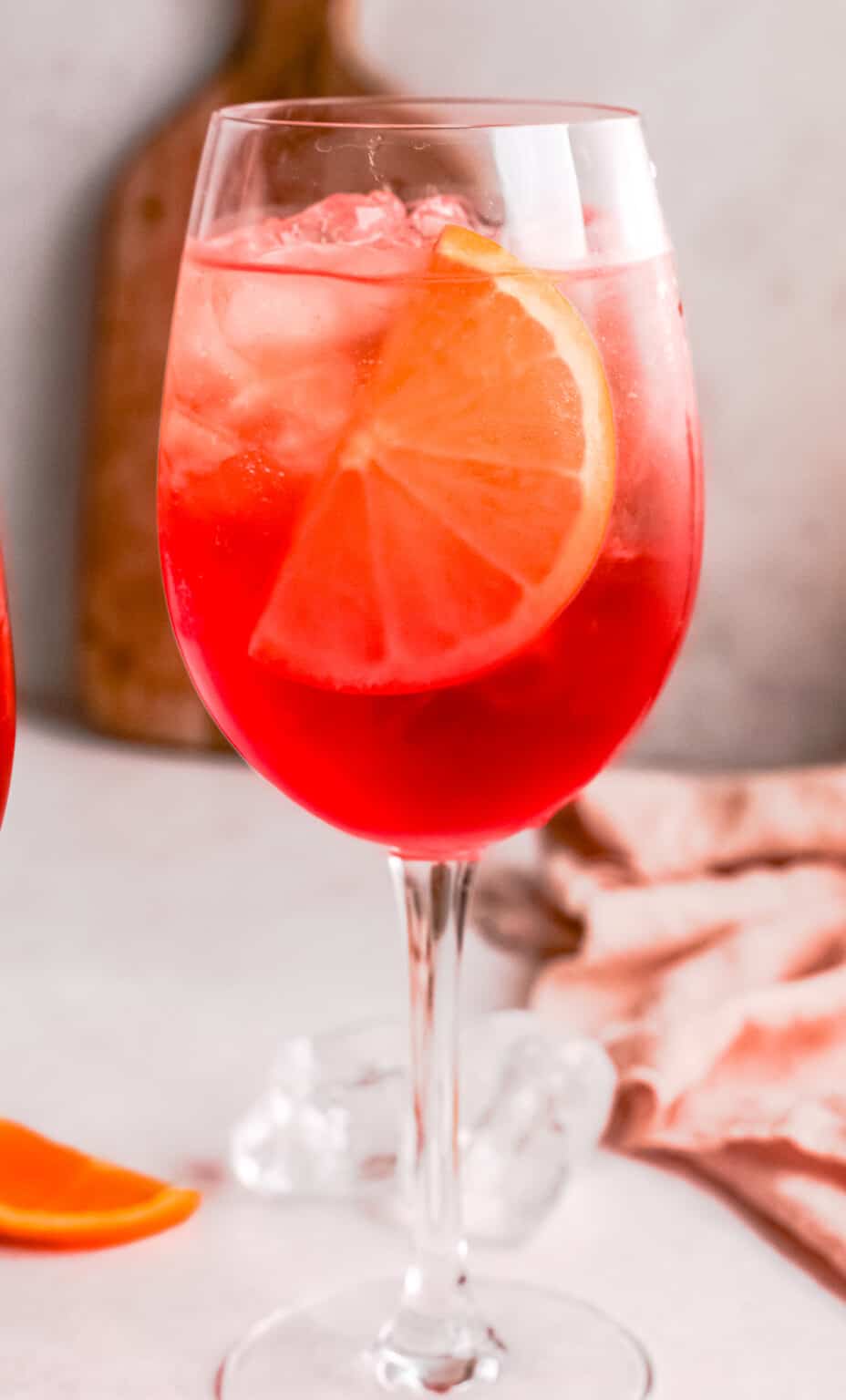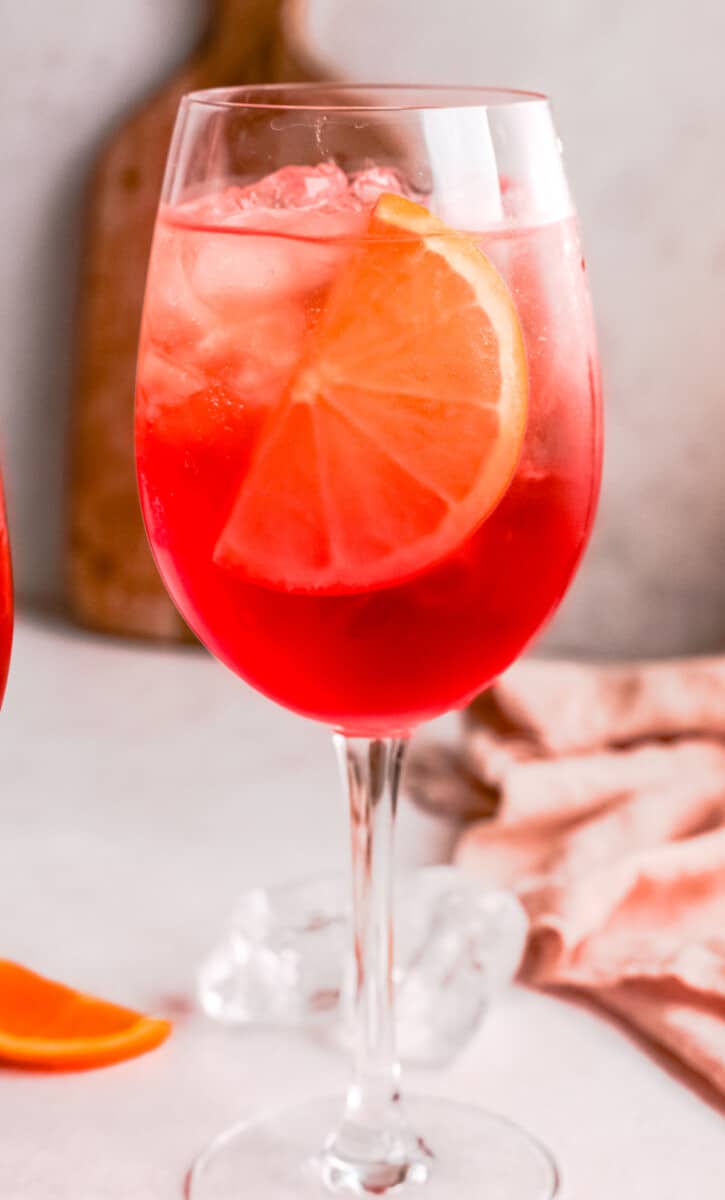 This Aperol Spritz recipe will be your new go-to summer cocktail. Sweet, bitter, lightly fruity, and endlessly refreshing!
If you make this recipe be sure to upload a photo in the comment section below or leave a rating. Enjoy! You can also jump to recipe.