Grapefruit Vodka Sangria (aka Salty Dog Sangria) is the ultimate refreshing Summer cocktail! Grapefruit vodka, juice, rose, club soda, and simple syrup come together in one refreshing and beautiful sip. I've kept the essence of a classic salty dog with a salted rim, but made a sangria version for the perfect grapefruit cocktail.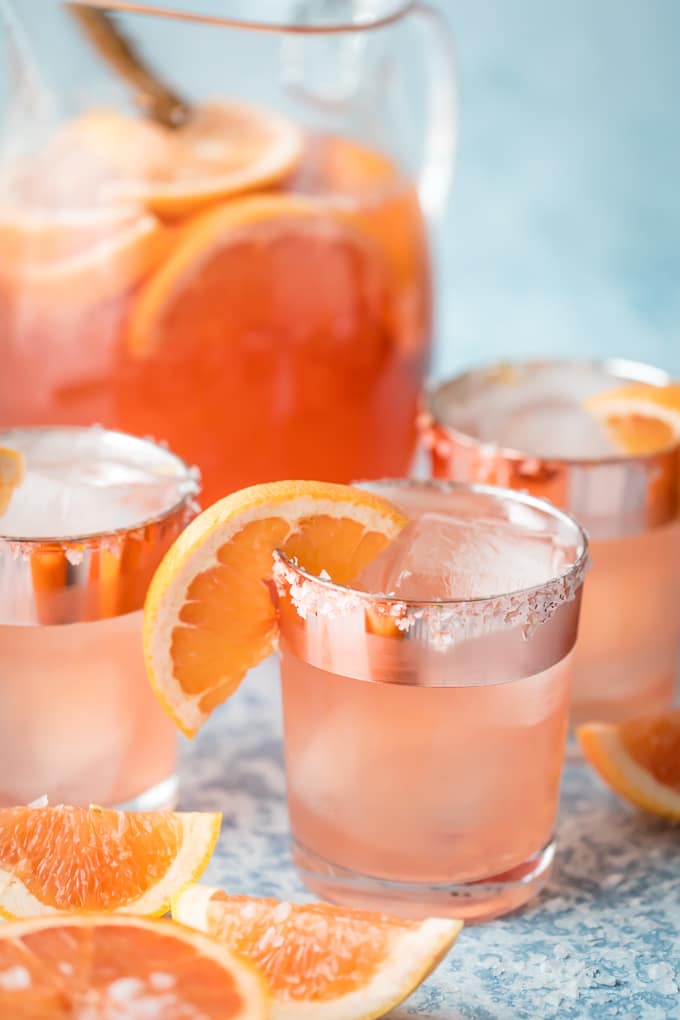 Grapefruit Vodka Sangria Recipe
Grapefruit Vodka Sangria is a salty dog cocktail in sangria form. Mixed with rose, fresh juice, club soda, and more, this Salt Dog Sangria is perfect for summer!
SANGRIA SEASON IS HERE! My absolute favorite time of year for making fun cocktails! With summer in full motion, it's time to get creative with mixing up a refreshing drink at the end of the day, and this Grapefruit Vodka Sangria is my new favorite way to kick back. (And with a 3 month old at home, I definitely need to kick back once in a while.)
I've always loved classic Salty Dogs: grapefruit juice, vodka, and a salted rim. I thought it would be fun to mix a salty dog cocktail with Rose to make the best sangria recipe. I was right, if I do say so myself! It's hard to stop at just one glass of this goodness! It's the perfect pitcher to make for those outdoor BBQs that happen throughout the Summer.
You're going to love this refreshing grapefruit sangria to sip on warm evenings all summer long.
Grapefruit Vodka Sangria is the perfect mix of a Salty Dog cocktail and Sangria, the best cocktail for summer!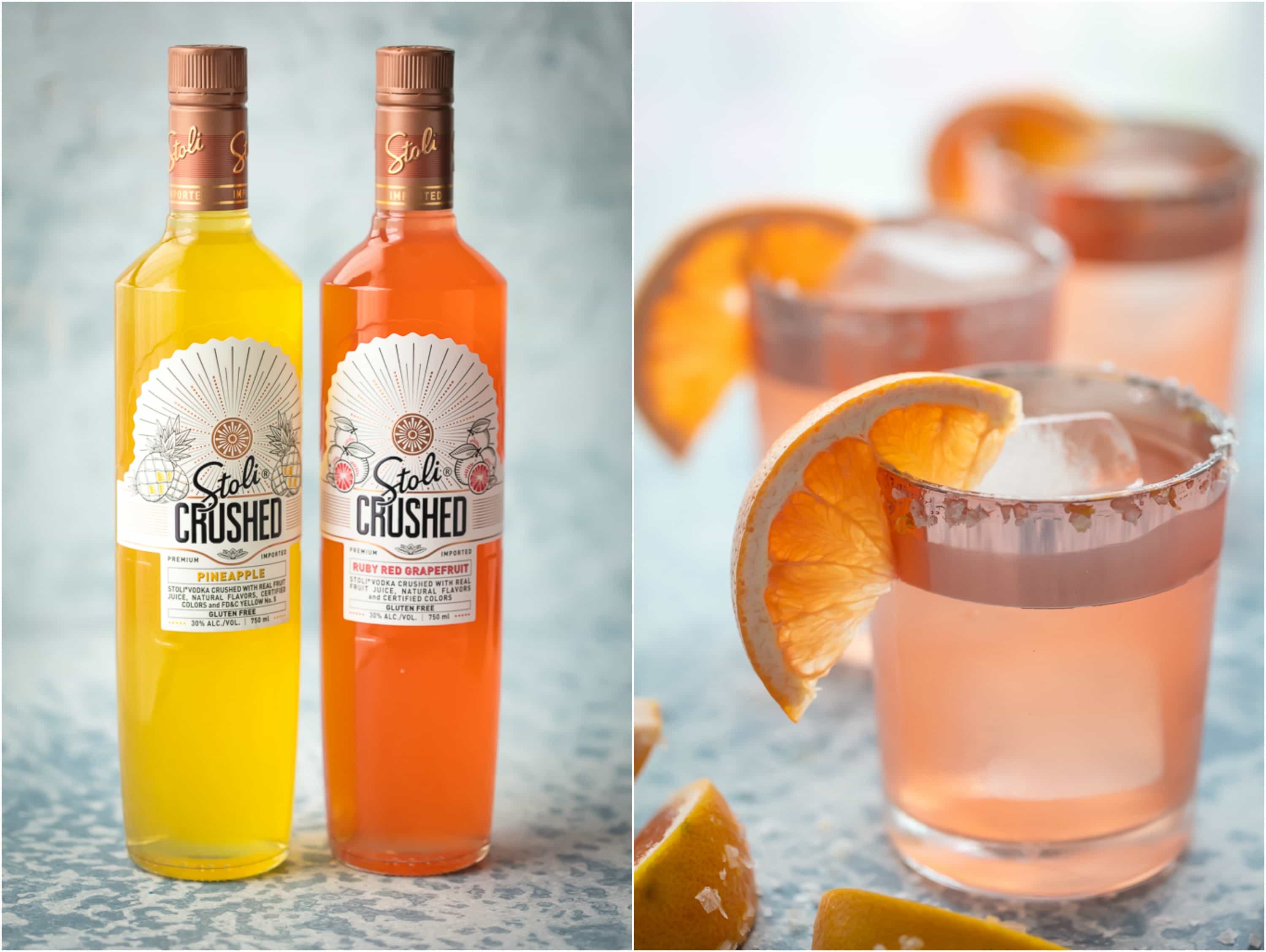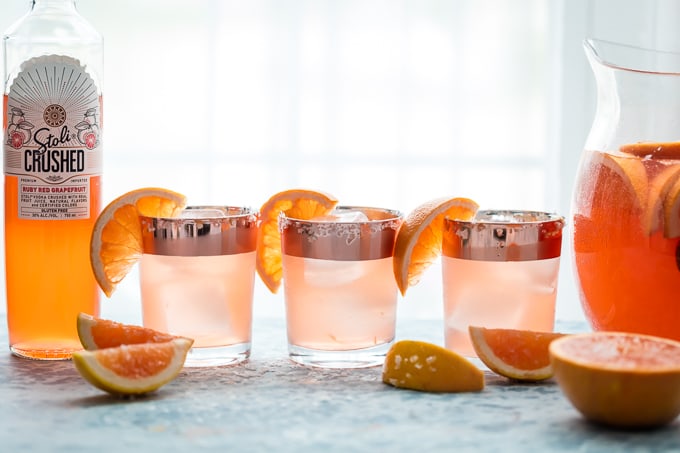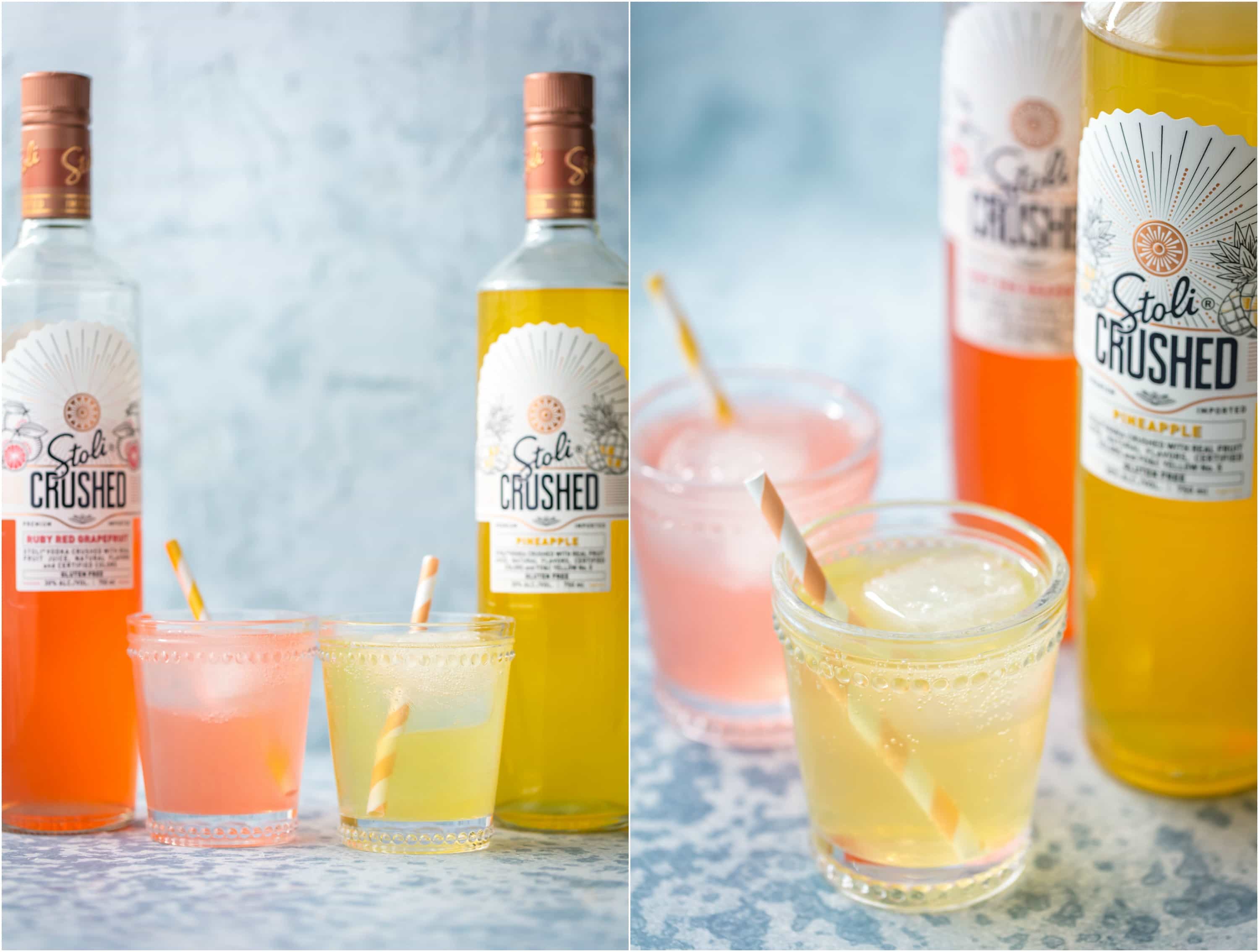 Salty Dog Sangria with Grapefruit Vodka
Sangria is good, but sangria made with new Stoli Crushed grapefruit vodka is even better. YOU GUYS. I can't stop talking about this delicious new vodka! It's the first premium, imported vodka made with real fruit juice (right now they're launching with Pineapple and Ruby Red Grapefruit flavors); perfect poured over ice, blended with club soda, or mixed into your favorite cocktail.
The flavor is out of this world…so fruity and fresh. It's an awesome drink for anytime on the go, especially summertime bbqs! This Grapefruit Vodka Sangria couldn't be easier, and it just wouldn't be the same without Stoli Crushed.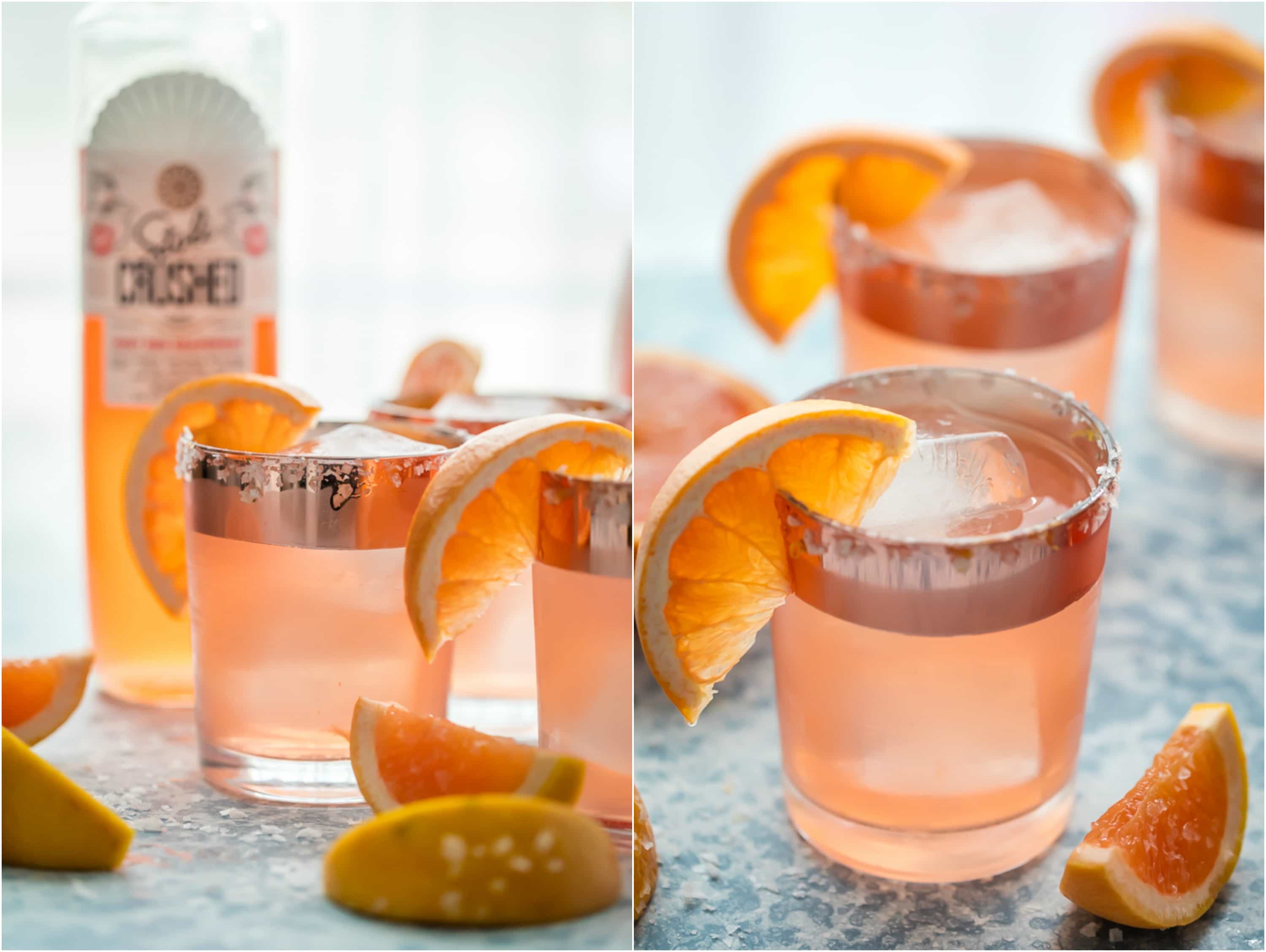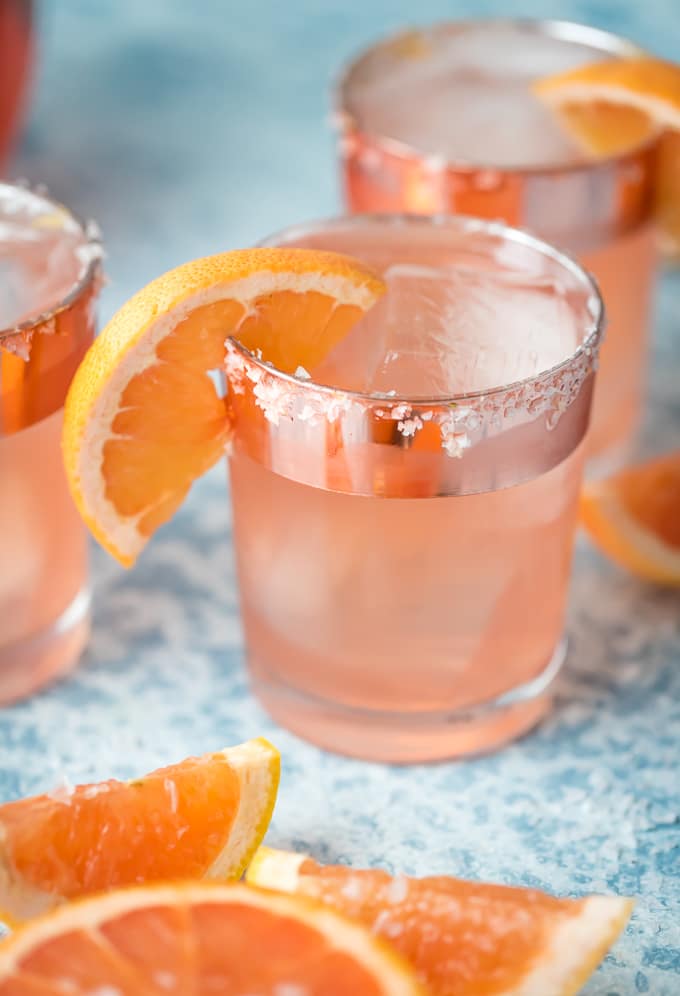 Perfect Grapefruit Cocktail
Grapefruit is such a great fruit for cocktails because it's more bitter than sweet, but becomes the perfect flavor to mix with vodka. I love using grapefruit in sangrias because it helps the overall taste to not be too sweet. You know the kind of sangria that makes your teeth feel gritty from all the sugar? This isn't that sangria.
It can be as sweet as you like depending on how much simple syrup you add, but it has a great balanced taste. Fruity, fresh, fun…just delicious! This Grapefruit Vodka Sangria is a new favorite. The perfect grapefruit cocktail!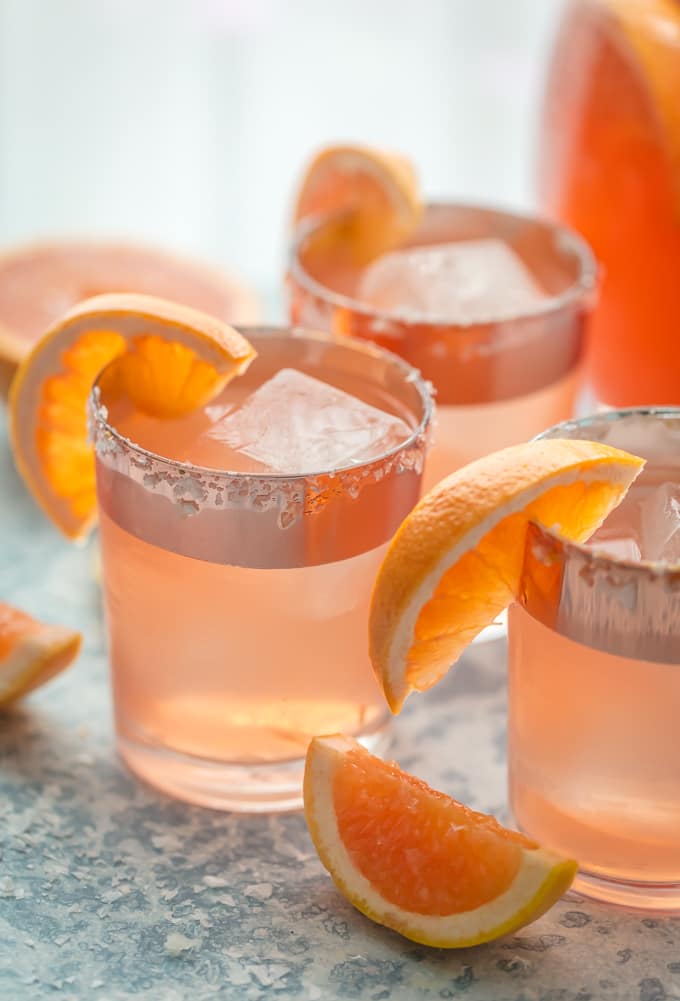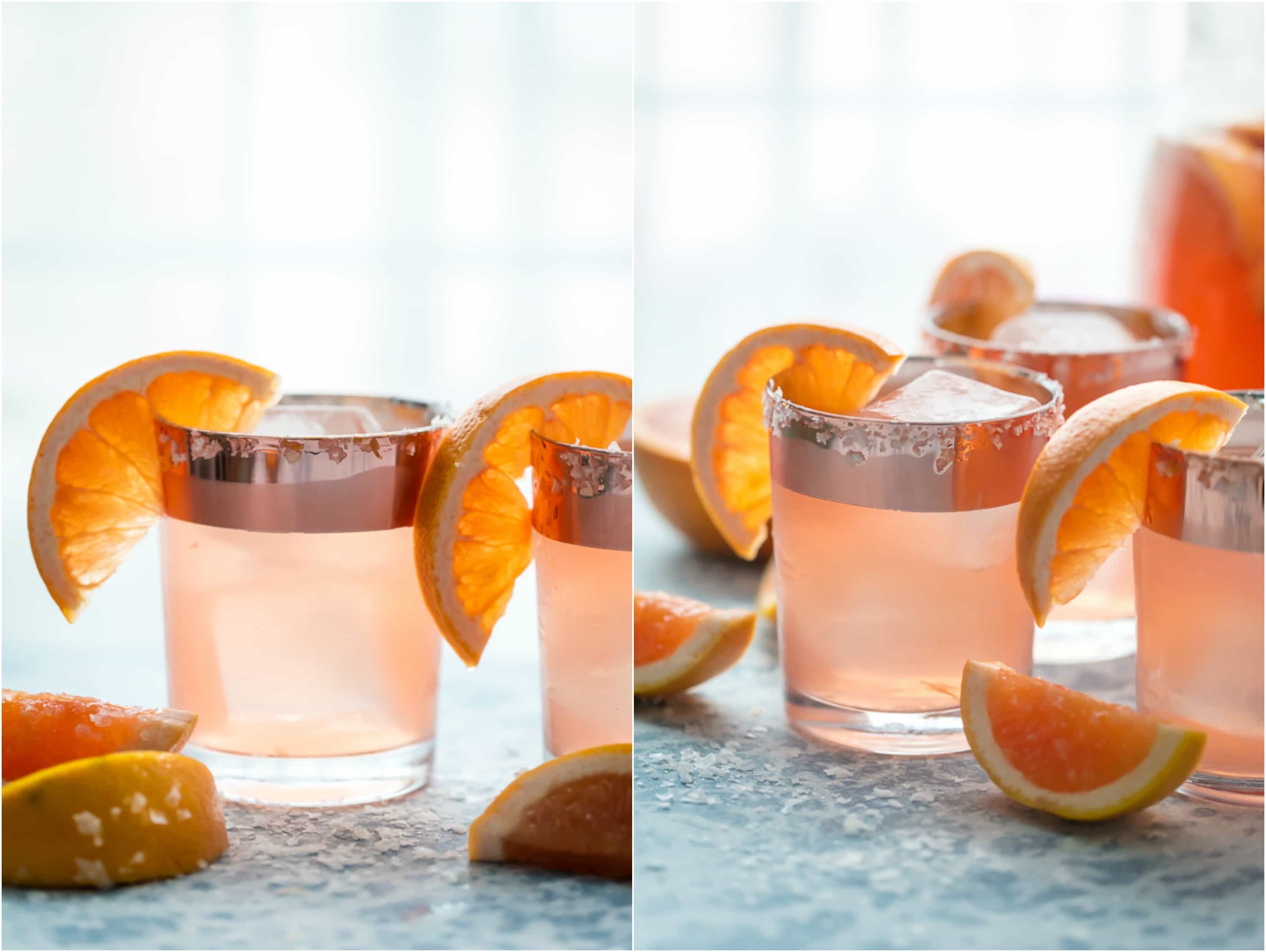 What can you make with grapefruit vodka?
Grapefruit vodka has a great flavor and works well with so many different cocktails. You can use it to make a classic Salty Dog or Greyhound, or you can mix it with Rosé to make Grapefruit Vodka Sangria. Get creative and try some other grapefruit cocktails!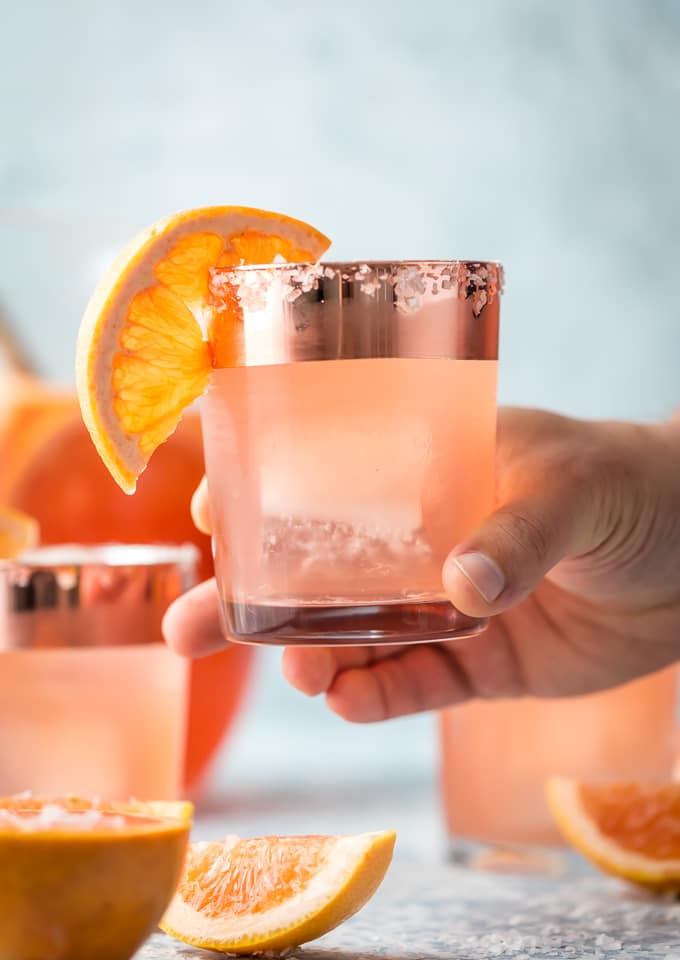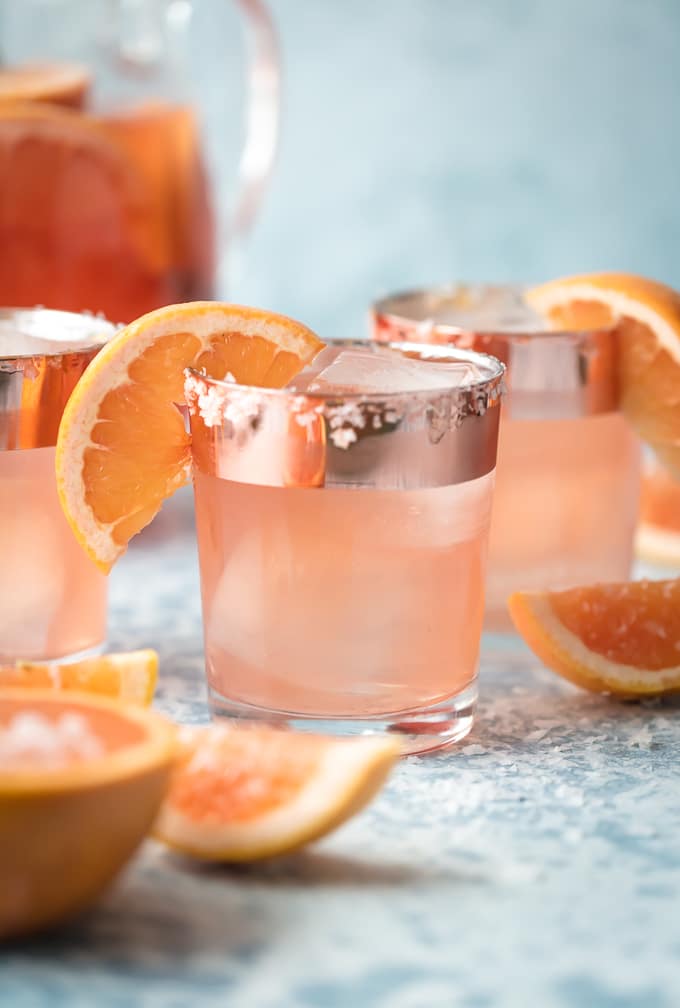 I hope this Grapefruit Vodka Sangria makes an appearance at your next BBQ. I know it will be a huge success! Be sure to make two pitchers just in case. This Salty Dog Sangria will go fast!
See the recipe card below for details on how to make this Grapefruit Vodka Sangria. Enjoy!
If you like this salty dog sangria, try these other great cocktails: