Hot Bacon Feta Dip is a favorite appetizer for game day! Easy, quick, and delicious. I have always loved feta and this is my favorite way to eat it!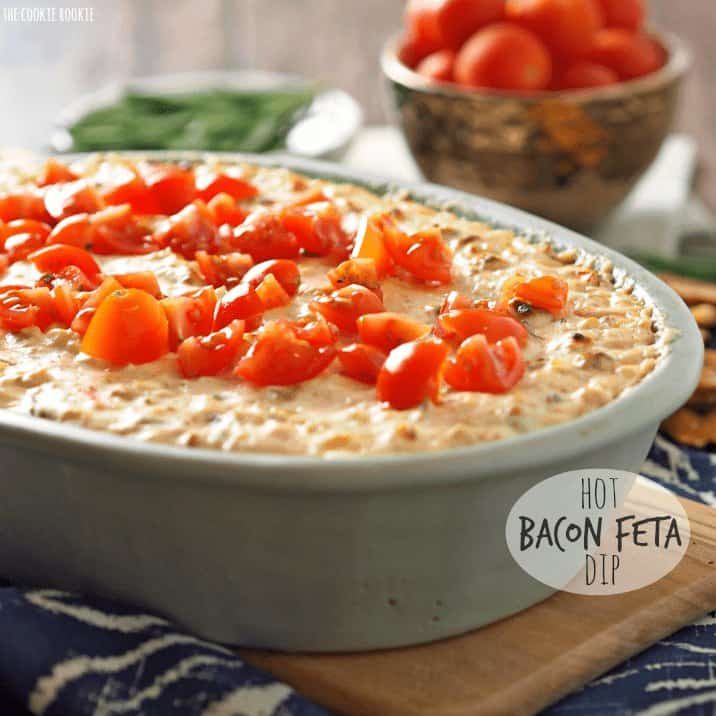 I'm not sure if you guys heard. I've only been talking about it in every post. THE ROYALS ARE IN THE WORLD SERIES. The last time the Royals were in the World Series…I was THREE. So much has happened in the last 29 years. The Royals being in the WS (or even the playoffs) was not something that happened. Its so new to me. So fun. So exciting. Bring me all of the amazing game day food, because they start tomorrow night. This is major.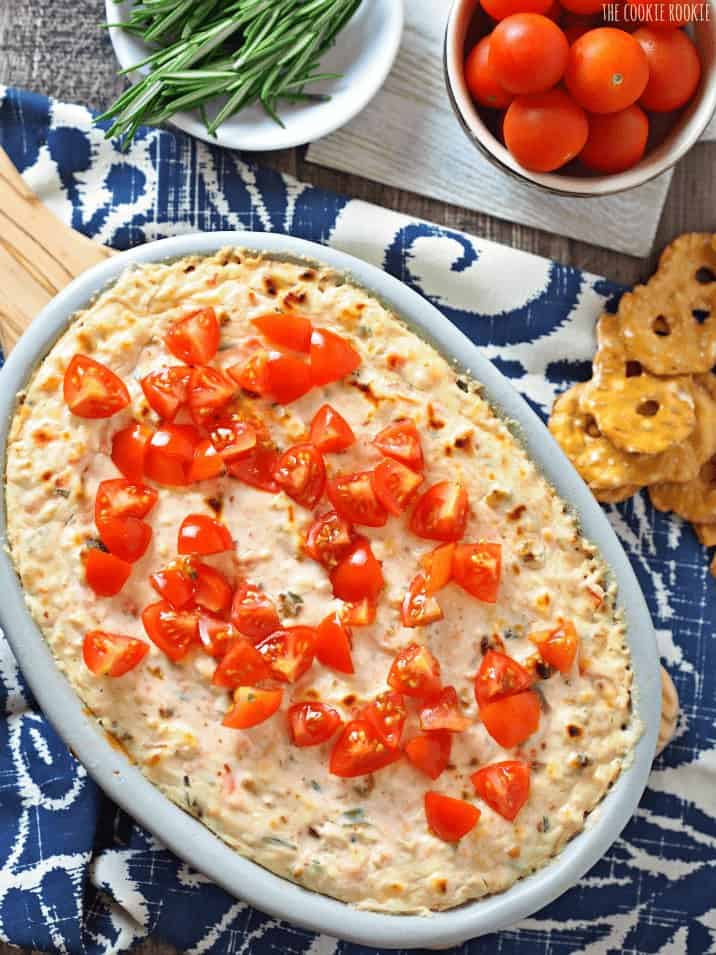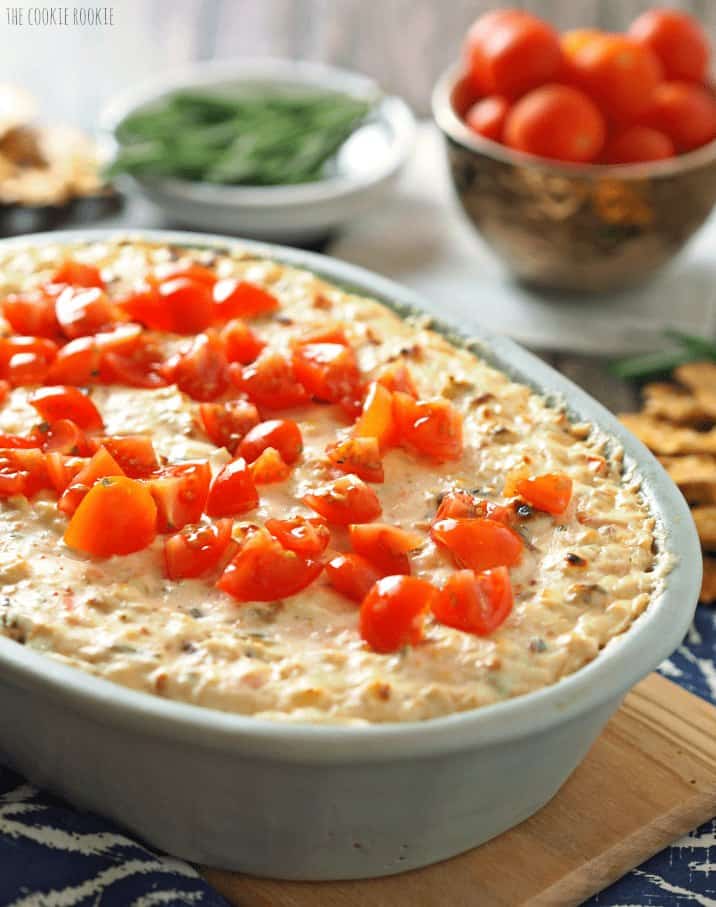 I don't know how the Cardinals fans do this every year. This is stressful. I've been staying up late, blood pressure has been high, stress level off the charts. All over Royals baseball. I love it so much. Add good food into the mix and I'm in heaven. This Hot Bacon Feta Dip is the perfect compliment to any sports game. Its easy and quick, and full of cheese. Those are my gameday appetizer requirements.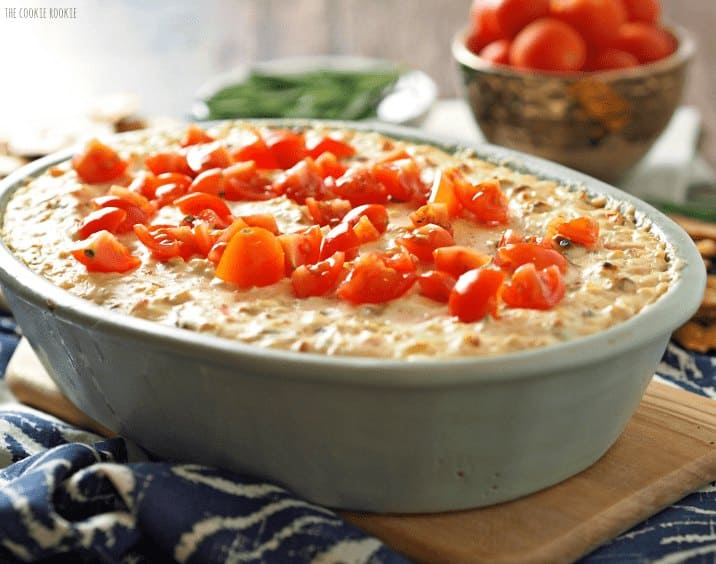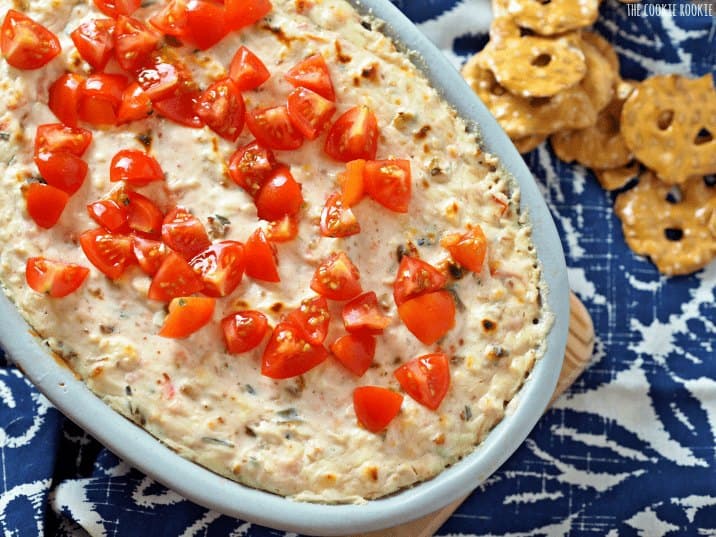 This Hot Bacon Feta Dip is perfect with pita chips, pretzels, wheat thins, you name it.
Toasty bread? Oh yeah, that would be delicious too!! I've been wanting to eat these pretzel chips for a while. Yum!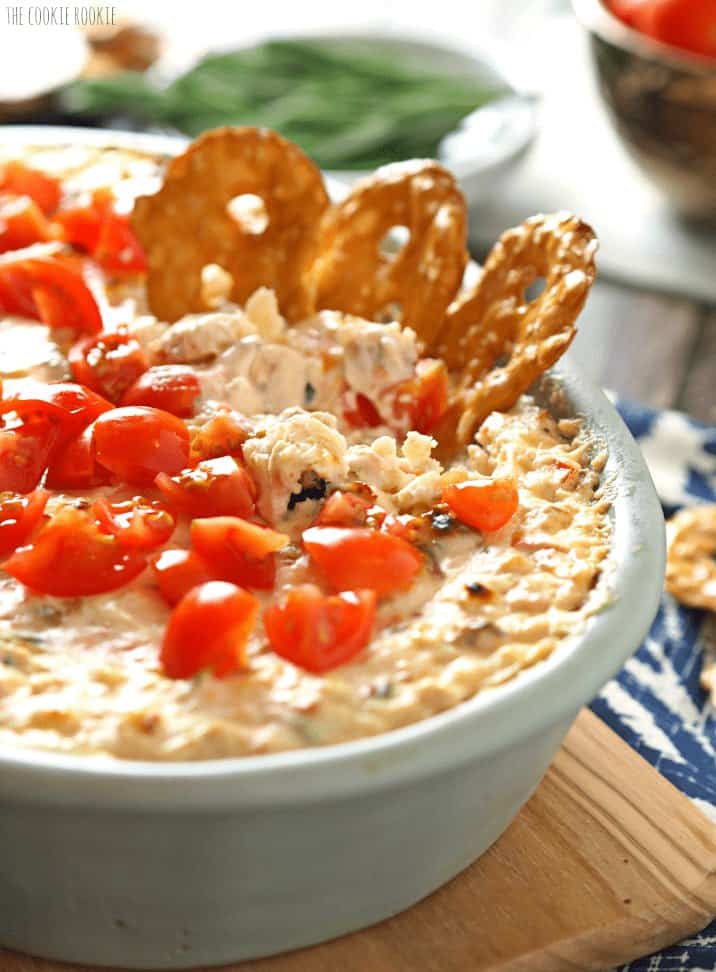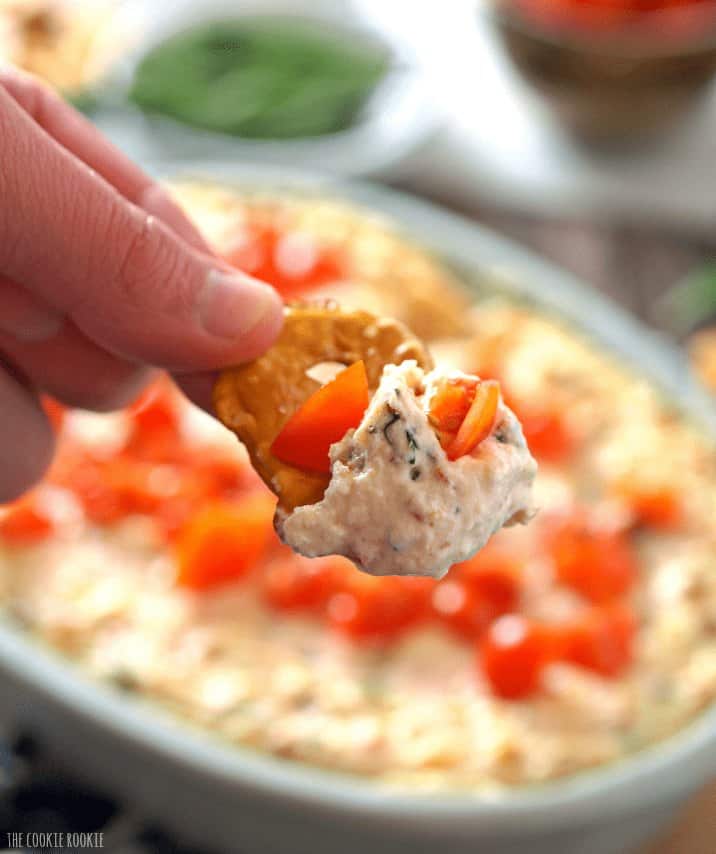 If you need me this week, I'll be wearing all blue, sitting in front of my tv, eating this dip. Even if you aren't a sports fan…I know you're a cheese fan. This dip is a win for everyone. Enjoy!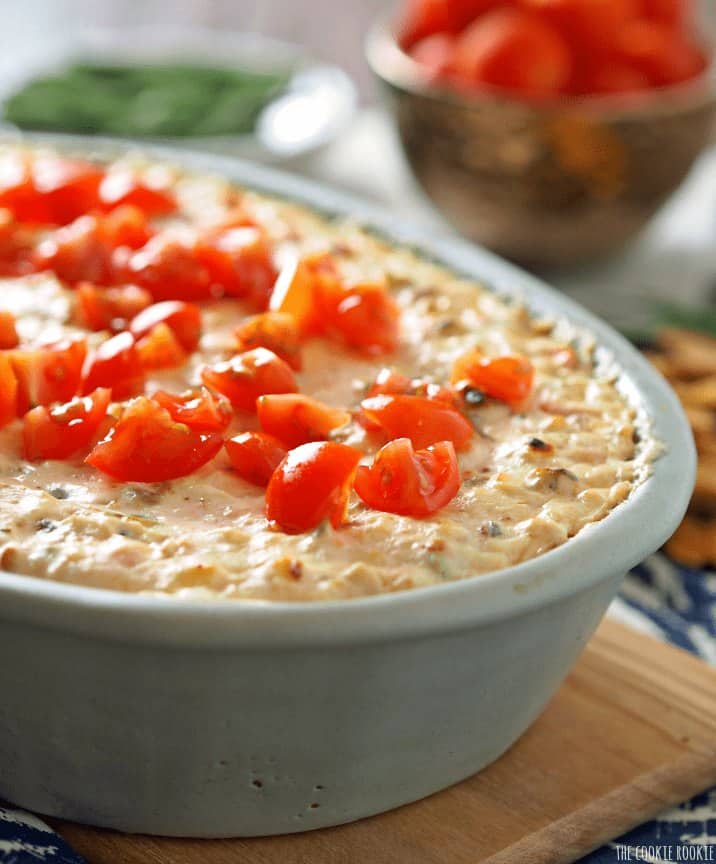 Find more of our favorite Hot Dip Recipes right here!