Instant Pot Chicken Tortilla Soup is so flavorful, comforting, easy, and perfect! If you love Chicken Tortilla Soup, you'll LOVE this Instant Pot Chicken Soup version. The entire family will love this classic Easy Chicken Tortilla Soup recipe with a pressure cooker twist.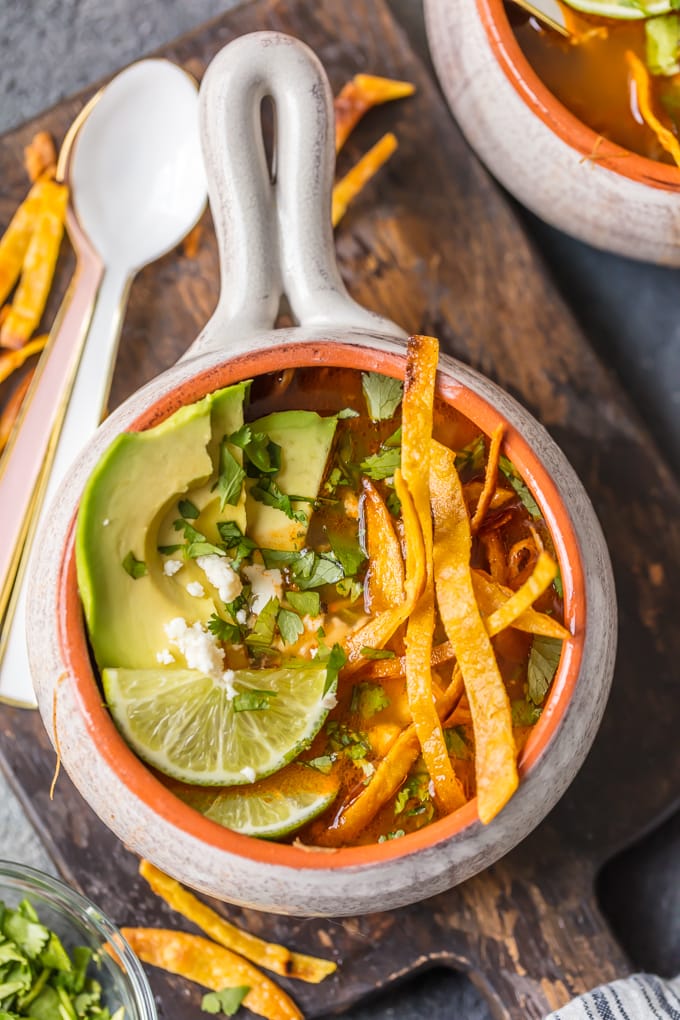 Easy Chicken Tortilla Soup Recipe
Instant Pot Chicken Tortilla Soup is my new favorite way to use my pressure cooker.
I have a serious love for Chicken Soup. Mom's Creamy Chicken Soup is my fave soup of all time, and my Chicken Pot Pie Soup, Creamy White Chicken Chili with Cream Cheese, and White Wine Chicken Stew are three of my go-to's when I'm craving a pot of goodness. Chicken Tortilla Soup has always been a staple in our house, so this easy Instant Pot version is a great addition.
There's just something about the spice from the flavors and the crunch from the fried tortillas that sends me into food heaven. I can't get enough! Since I've been playing around with how to make all my favorites in a pressure cooker, it was only a matter of time before I tried Instant Pot Chicken Tortilla Soup. SUCCESS!
This Instant Pot Chicken Tortilla Soup is so simple to make! I love this Easy Chicken Tortilla Soup Recipe and you will too!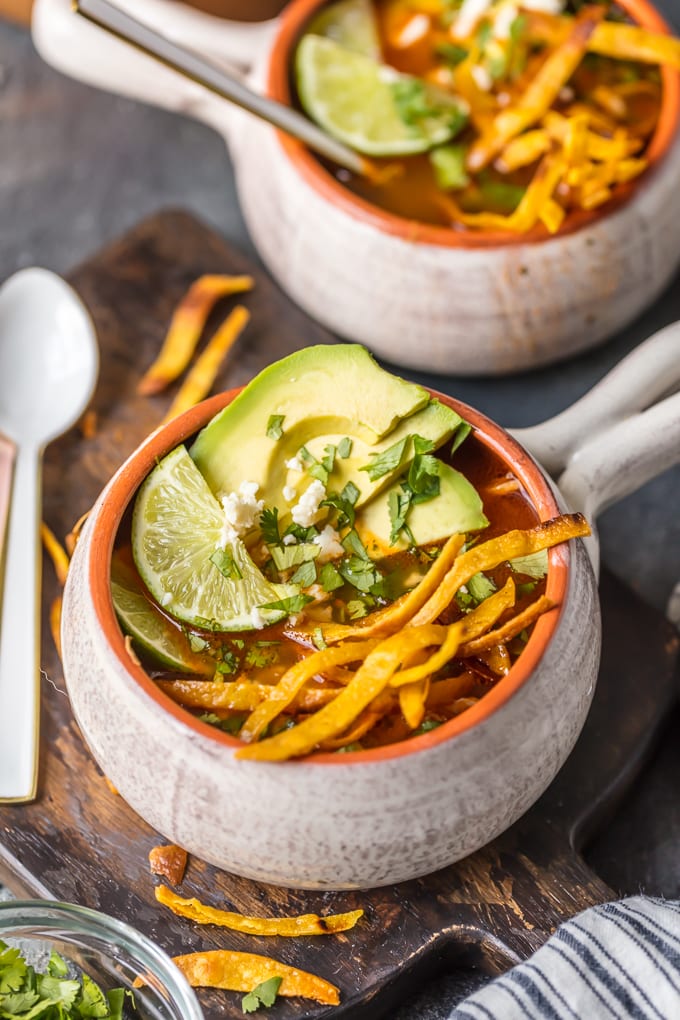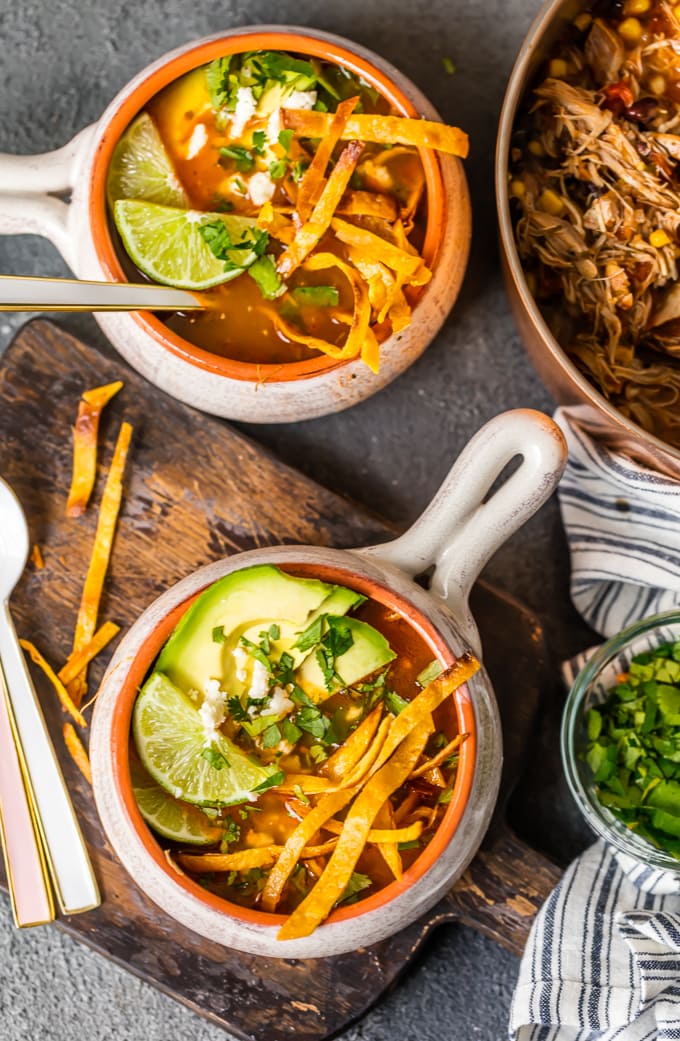 Is the Instant Pot Safe?
YES! The new Instant Pot is not like pressure cookers from before. It has 10 safety precautions in place and is easy to use. Don't be intimidated by it! It's such an easy way to make your favorite recipes, especially soups, stews, and chilis (and this instant pot chicken tortilla soup, obviously).
The weather may be starting to warm up little by little, but there's still plenty of soup season left to enjoy. We had SNOW this weekend!! Let's not wish Spring here too soon…let's keep enjoying the warm fires and warm meals before we are all having to cool off any way possible this Summer. I'm so much more the person that wants to wear layers than wear a swimsuit. I dread the Summer all year long.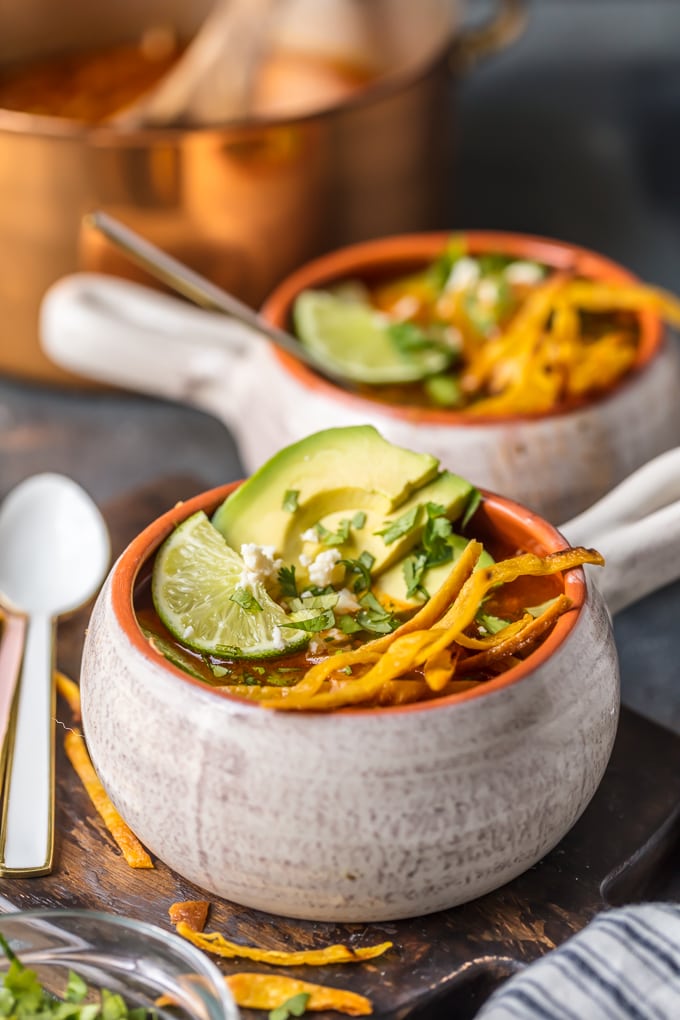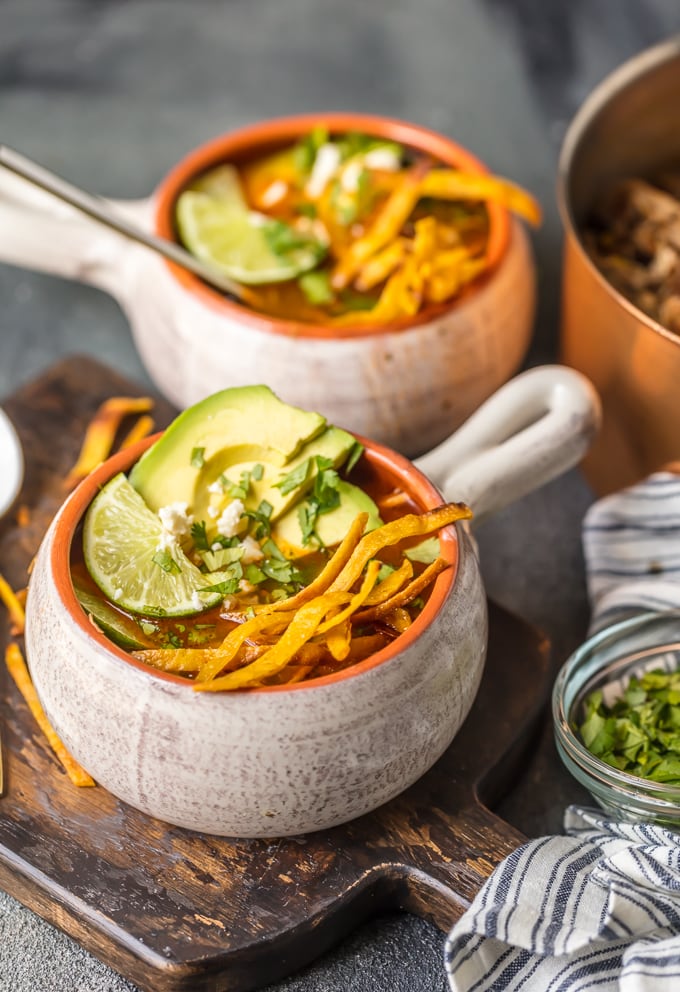 How to make Easy Chicken Tortilla Soup in an Instant Pot
If you're looking for an easy, hearty, flavorful, LOVED BY ALL soup to serve this week, this Instant Pot Chicken Tortilla Soup is just the thing! It's so quick to make.
I love to top it with fresh limes, avocados, cilantro, sour cream, cojita cheese, fried tortillas, and diced tomatoes. The more toppings the better if you ask me.
Whatever you choose to top your chicken tortilla soup with…crushed chips or homemade fried tortillas are a MUST! You really can't eat this easy Chicken Tortilla Soup without the tortillas! TRUST AND BELIEVE. I will never get tired of a spicy soup like this!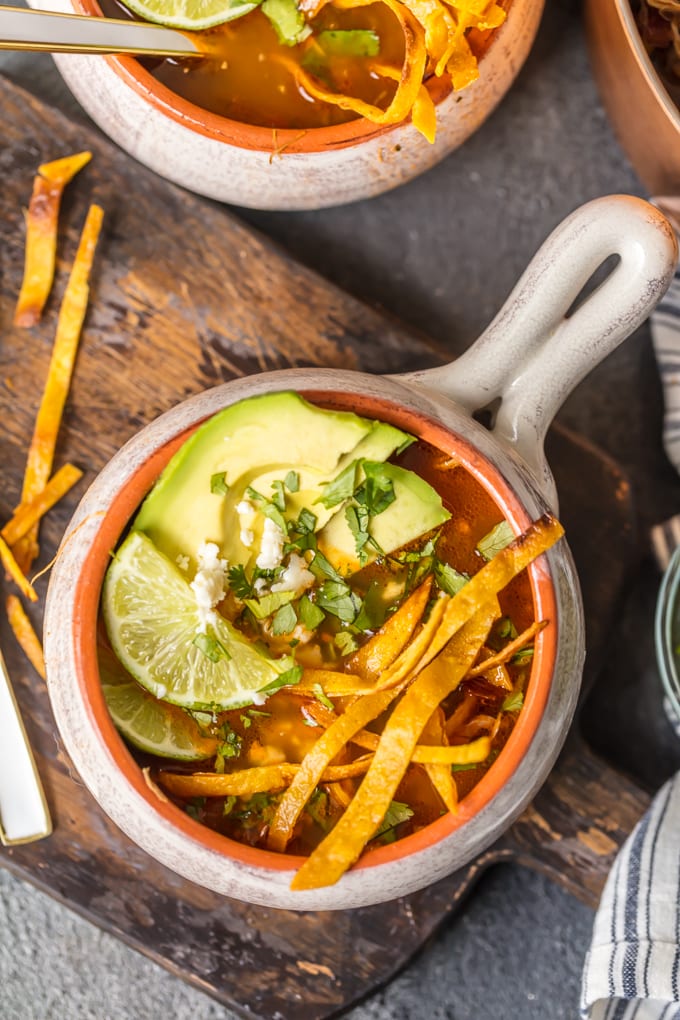 If you don't have an Instant Pot, we have another easy chicken tortilla soup recipe for you! Be sure to check out our Slow Cooker Chicken Tortilla Soup. It's just as good, but with different cooking instructions!
There's no shortage of Mexican-inspired recipes around here! Try this delicious blender salsa and homemade tortilla chips to go along with your tortilla soup.
And don't forget to try out some more Instant Pot recipes while you're here, like this Instant Pot Chili Verde or Instant Pot Chicken Bruschetta!
I hope you enjoy this easy chicken tortilla soup as much as we do.
See the recipe card below for details on how to make Instant Pot Chicken Tortilla Soup. Enjoy!