Salted Caramel Soft Batch Cookies are my very favorite soft cookies, and in my opinion, the best soft cookie recipe! So easy, soft, and perfect every time.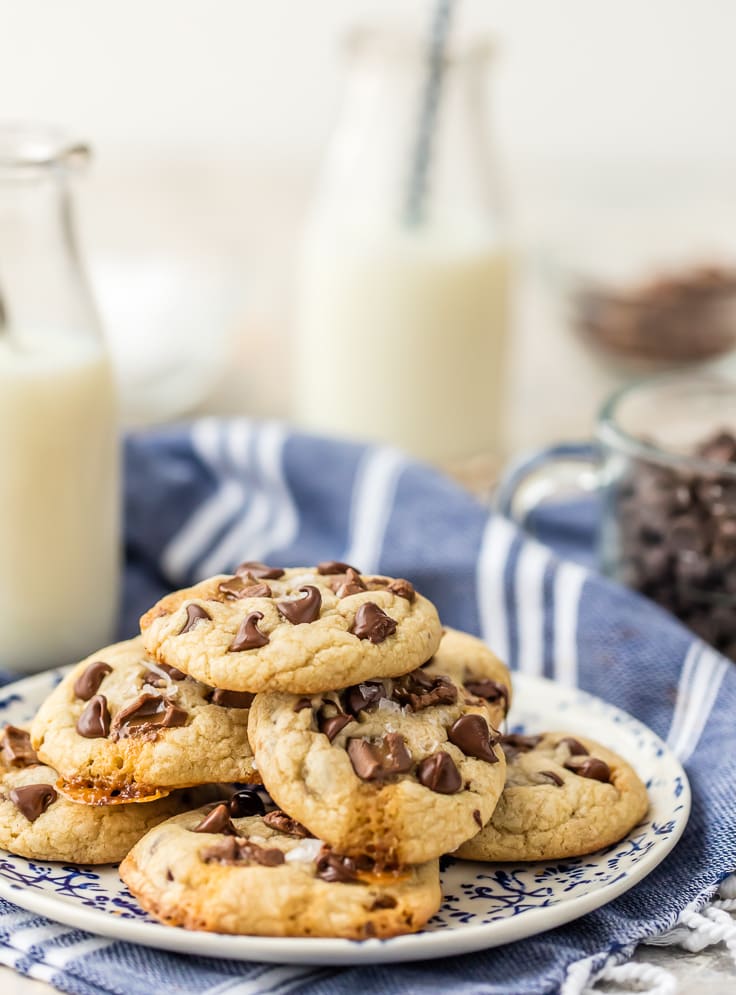 Almost every time I introduce my occupation to someone new, they're bound to say "Oh I LOVE cookies! How cool that you get to bake them all day every day!". My eyes glaze over. Because I have to explain to them that I'm actually terrible at making cookies. The name The Cookie Rookie comes from being a rookie cook more than it has to do with literal cookies. I have never claimed to have mastered baking, but it's definitely a pursuit I take seriously!
First comes cooking, then comes baking…then comes? No no, not yet. :) All that being said, I think I've found the magic perfect cookie to make when I need to impress and need to impress fast; LOADED SALTED CARAMEL SOFT BATCH COOKIES! One of my favorite things to come out of the Cookie Rookie kitchen this year, and low and behold, it's a homemade cookies recipe!! Not made from cake mix or premade dough…made from SCRATCH! If you could see me…you could see I'm taking a bow. :)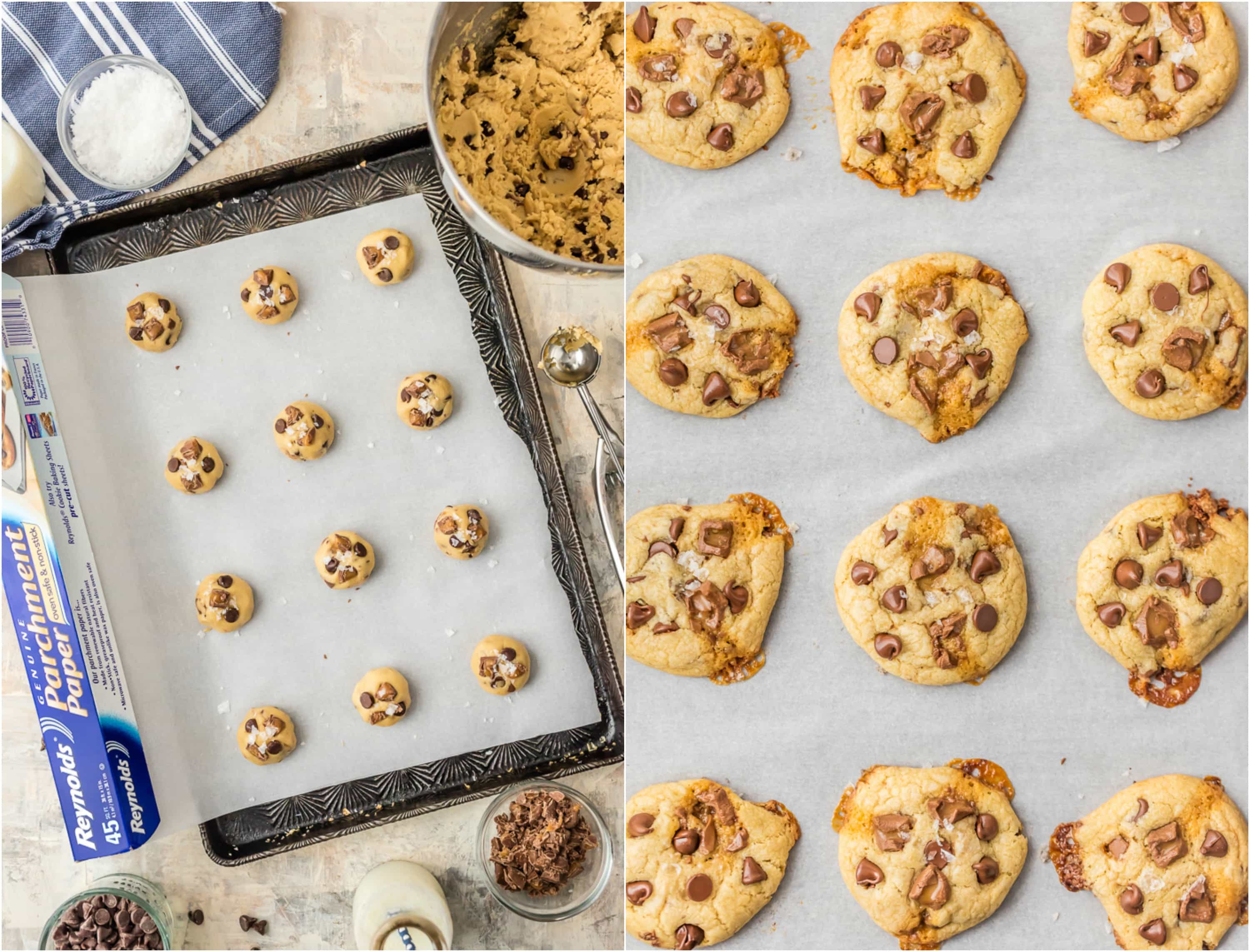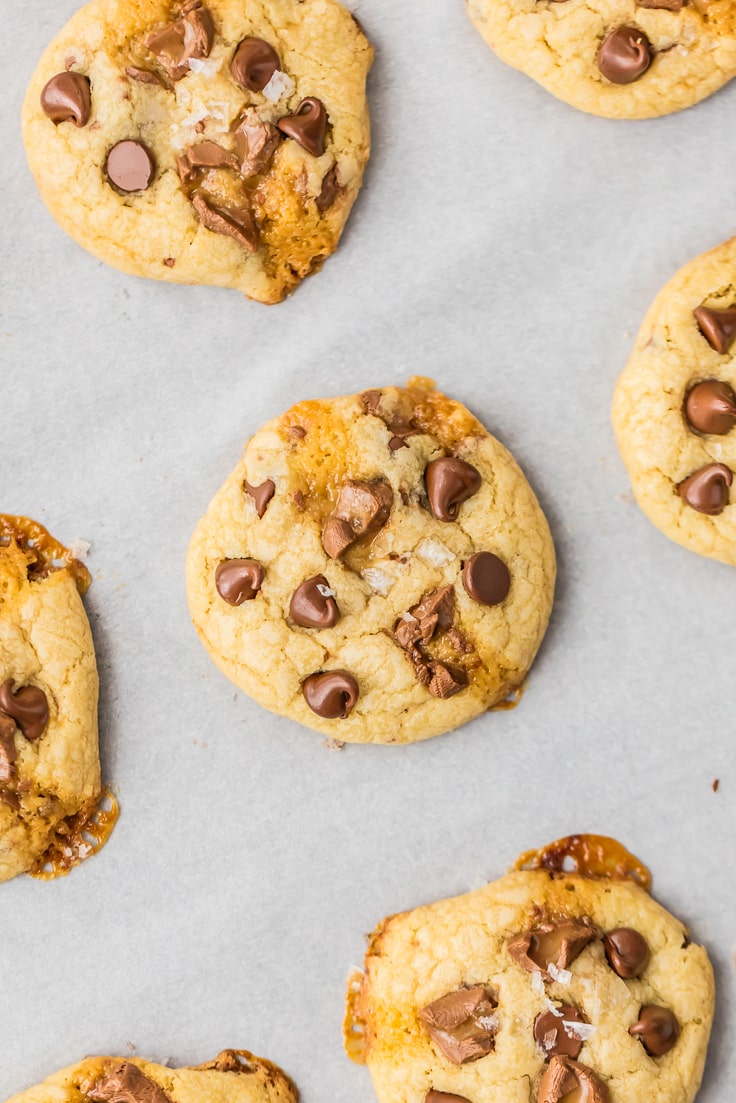 I'm THRILLED to be an 2016 Reynolds Ambassador. Is there any better company on the planet?! They're going to be walking me through this whole baking adventure for the year and I couldn't be more excited. I have used Reynolds® Parchment Paper before so many times. It's the perfect tool for mess-free cooking. You can roll out dough on it, wrap fish and veggies in it for easy cooking, use it for decorating a homemade gift, and even ice cookies on it!
Saves your counters and your time! But of course, it's especially perfect for baking cookies. You can transfer the cookies directly from the sheet to the drying rack, or vice versa. No non-stick spray required…it's already non-stick and grease-proof on its own! Win, win. These cookies are oozing with melted caramel and could be a huge pain to clean up on any ol' day. But not a day with Reynolds Parchment Paper. High fives all around!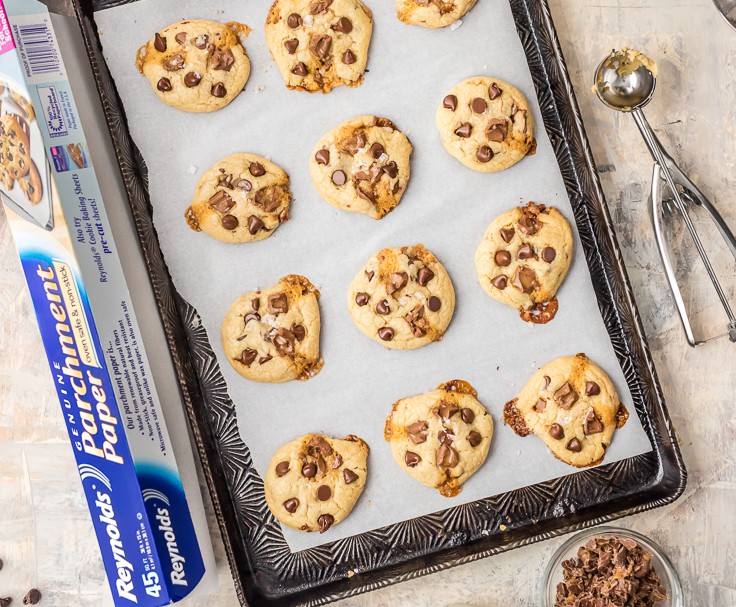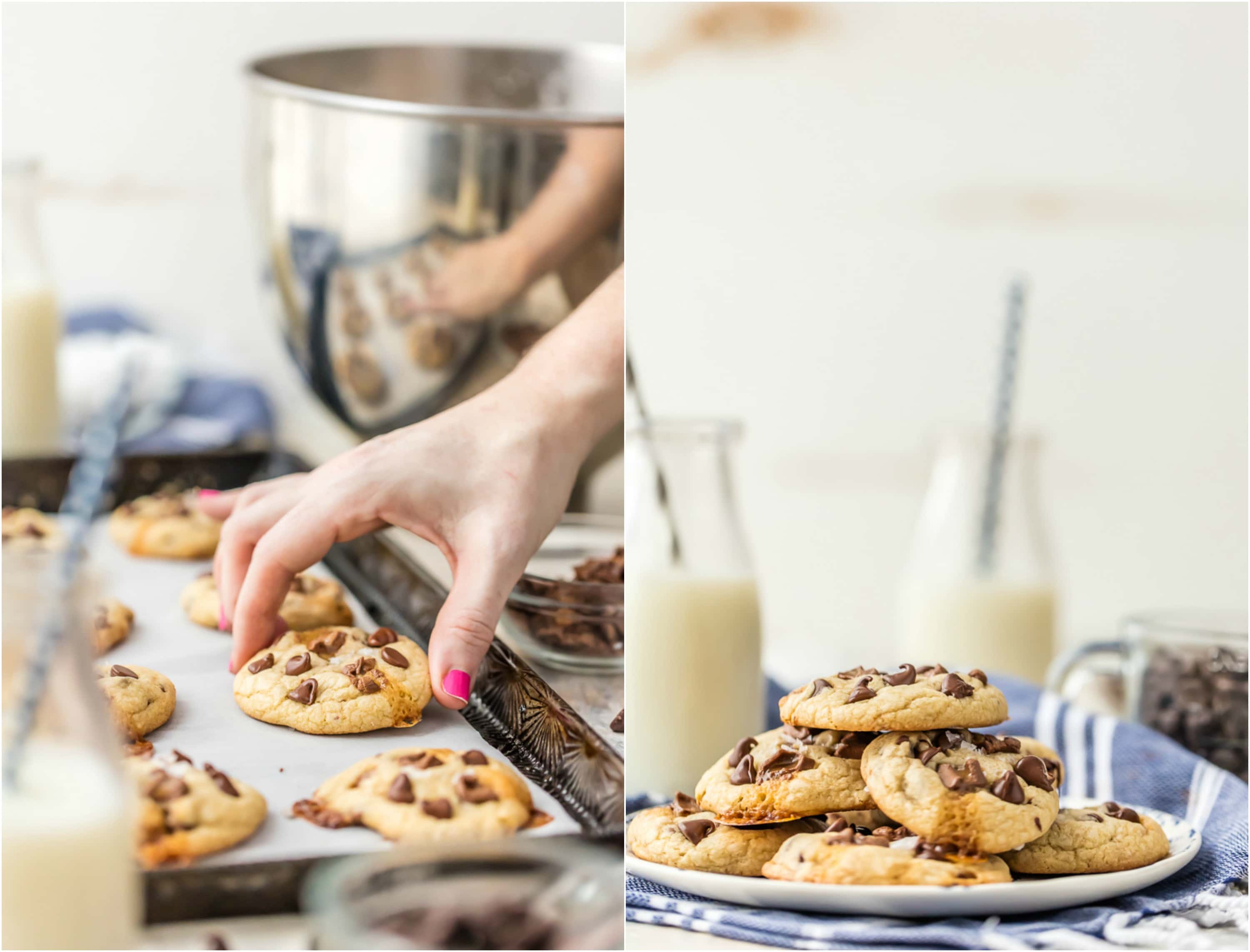 So back to the recipe for these salted caramel soft batch cookies.
Soft baked every time, loaded with chocolate chips and chopped Rolos candy, and topped with sea salt flakes. Which means tons of chocolate and tons of caramel. Simple flavors coming together to create the best cookies ever!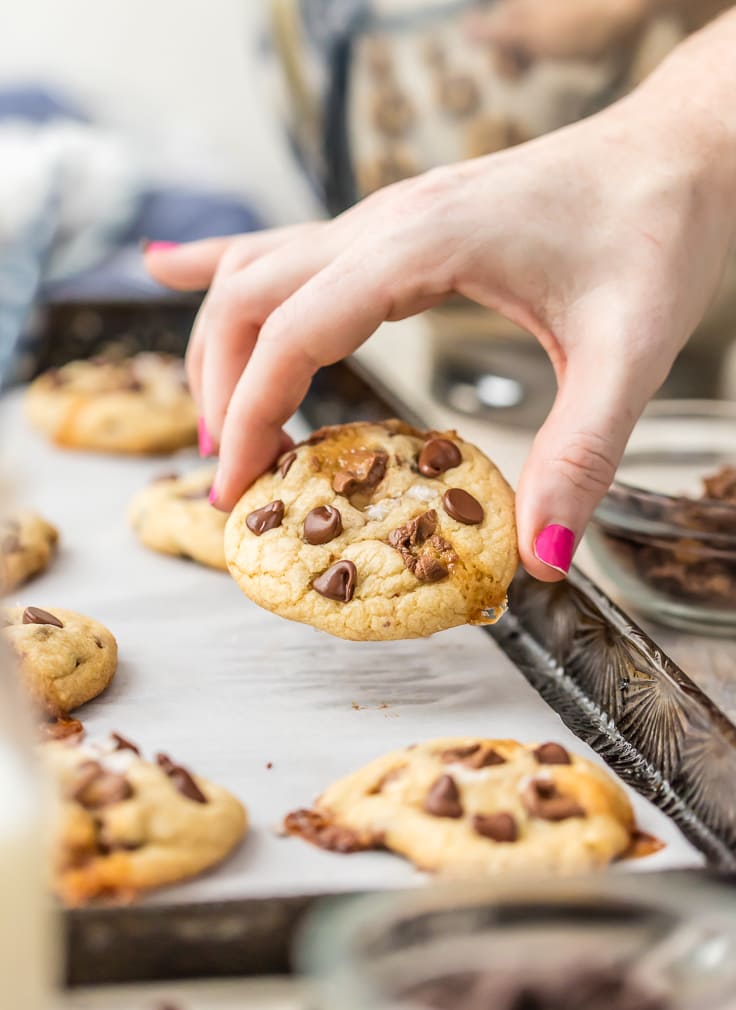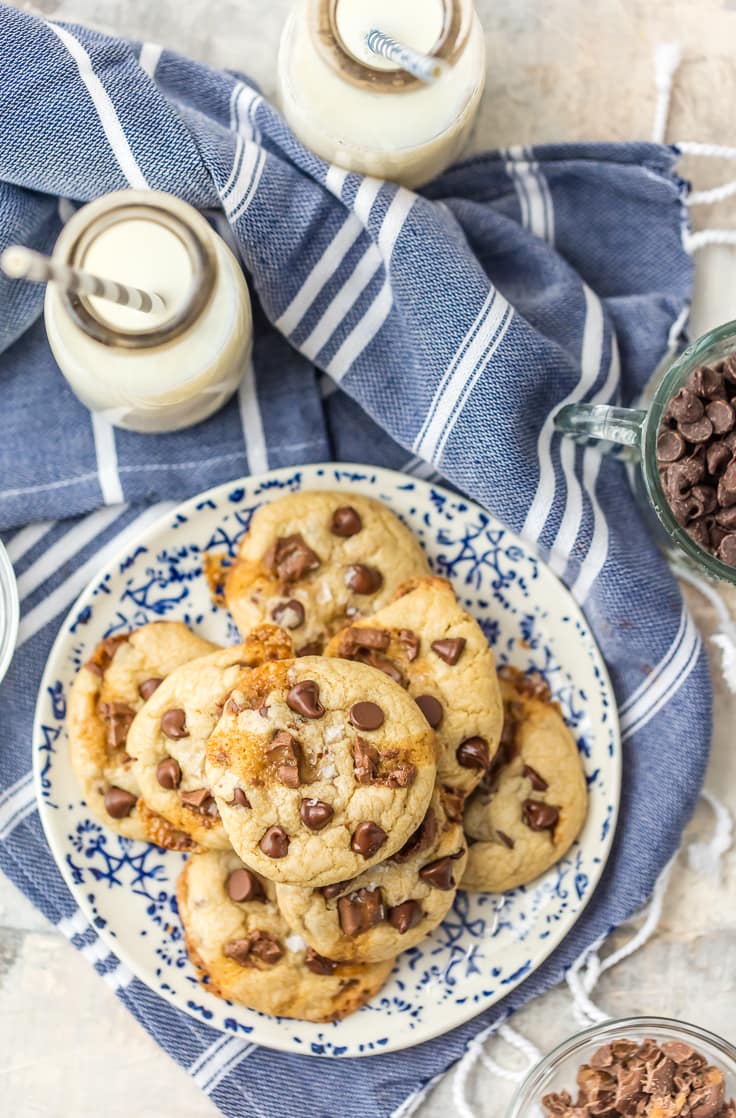 Let's recap. Super easy and perfect Loaded Salted Caramel Soft Batch Cookies loaded with everything good in life, and baked MESS-FREE on Reynold's Parchment Paper. Best kitchen day ever. And one day I might just be a cookie master. Just living the dream.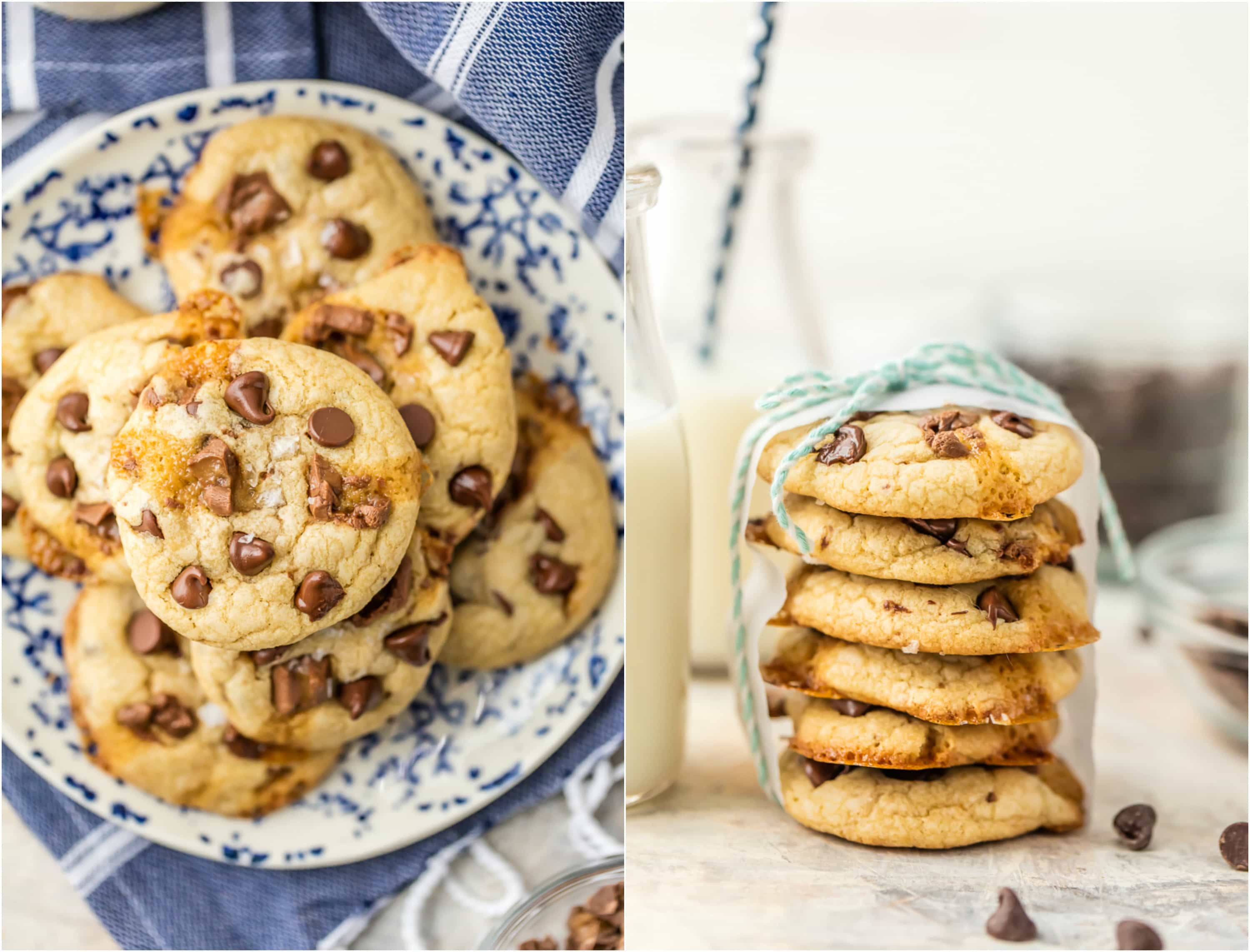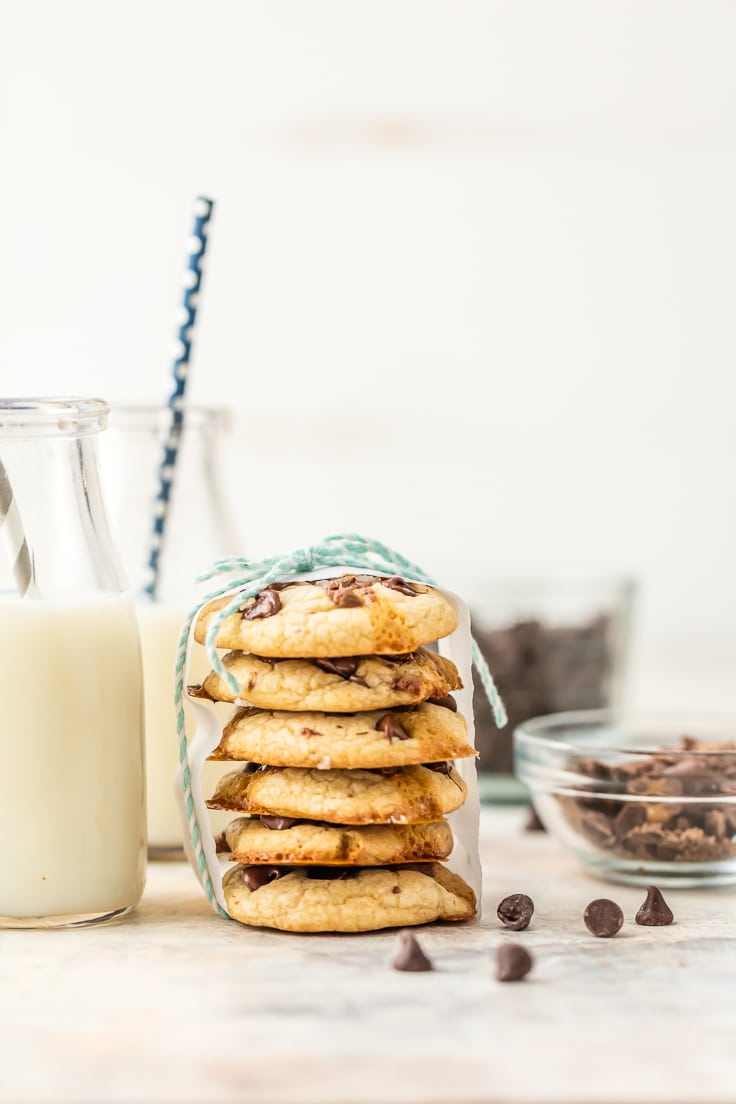 Enjoy!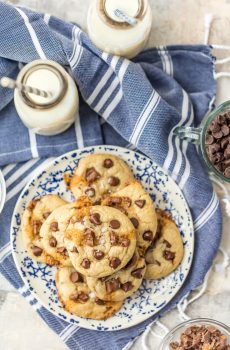 Loaded Salted Caramel Soft Batch Cookies
Inspired and adapted from the fabulous
The View from Great Island ! One of my very favorite blogs for staple recipes. Check it out!
Ingredients
1

cup

2 sticks butter, softened

1

cup

white sugar

1/2

cup

packed dark brown sugar

2

large eggs

2

teaspoons

real vanilla extract

1

teaspoon

baking soda

3/4

teaspoon

salt

3

cups

all purpose flour

1

cup

good quality milk chocolate chips

1

cup

rolos

roughly chopped (you can also use plain caramel squares, roughly chopped)

1

tablespoon

sea salt flakes

or course sea salt
Instructions
Preheat oven to 350F and line a large baking sheet with Reynolds Parchment Paper. Set aside.

In an electric stand mixer fitted with the paddle attachment, cream together the softened butter and both types of sugar. Mix until light and fluffy, approximately 2 minutes.

Add in the vanilla and then incorporate the eggs one at a time until fully mixed.

Beat in the flour one cup at a time and then beat in the remaining dry ingredients.

With the mixer on low, mix in the chocolate chips and chopped rolos (or caramels).

Use a small ice cream scoop to make tablespoon sized cookies with the dough. I scooped out a cookie, then used my hands to roll it into a ball. This helps with consistency. Place the cookies on the parchment lined baking sheet, about 2 inches apart. I was able to fit 12 on a large baking sheet.

If you want the cookies to be extra pretty, add a couple chocolate chips and rolo pieces to the top of each cookie. Little blogger trick to make the cookies come out as pretty as possible!

Sprinkle each cookie with a few sea salt flakes.

Bake for 10-11 minutes or until baked through. The key to keeping them soft is to not over bake them. It's okay if they're not browned; they will also flatten some as they cool.

Allow to cool and then serve. Enjoy!
I'm THRILLED to be an 2016 Reynolds Ambassador. Thank you so much for supporting the brands that help support The Cookie Rookie!