Salted Caramel Soft Batch Cookies are my very favorite soft cookies, and in my opinion, the best soft cookie recipe! So easy, soft, and perfect every time.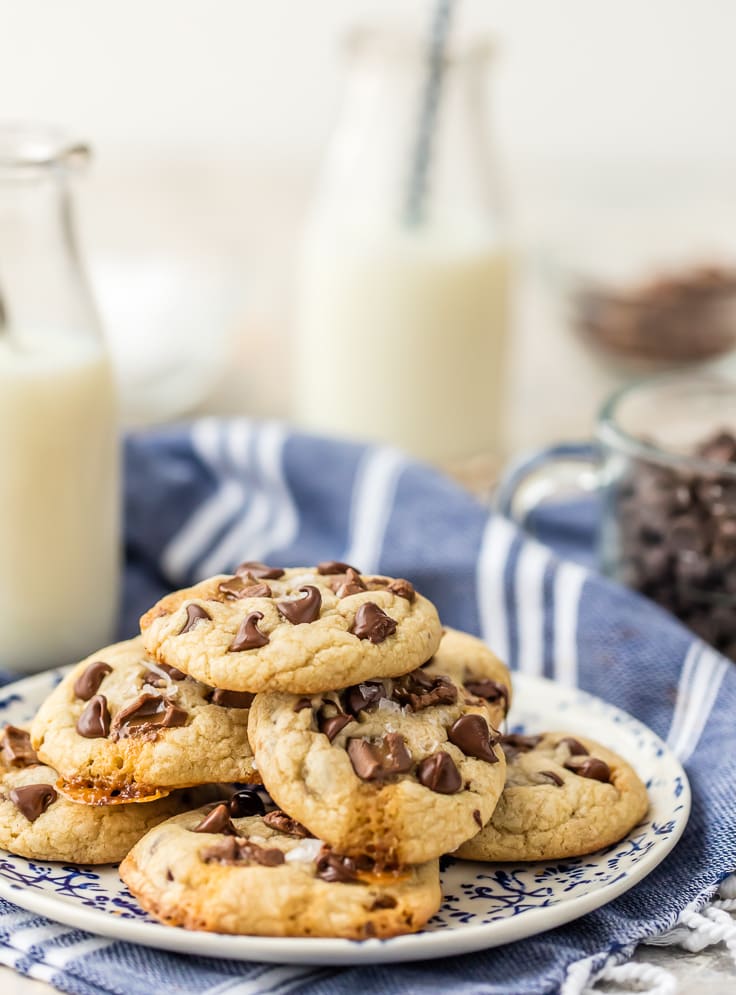 Caramel Soft Batch Cookies Recipe
Almost every time I introduce my occupation to someone new, they're bound to say "Oh I LOVE cookies! How cool that you get to bake them all day every day!".
My eyes glaze over. Because I have to explain to them that I'm actually terrible at making cookies. The name The Cookie Rookie comes from being a rookie cook more than it has to do with literal cookies. I have never claimed to have mastered baking, but it's definitely a pursuit I take seriously!
First comes cooking, then comes baking…then comes? No no, not yet. :) All that being said, I think I've found the magic perfect cookie to make when I need to impress and need to impress fast; LOADED SALTED CARAMEL SOFT BATCH COOKIES!
One of my favorite things to come out of the Cookie Rookie kitchen this year, and low and behold, it's a homemade cookies recipe!! Not made from cake mix or premade dough…made from SCRATCH! If you could see me…you could see I'm taking a bow. :)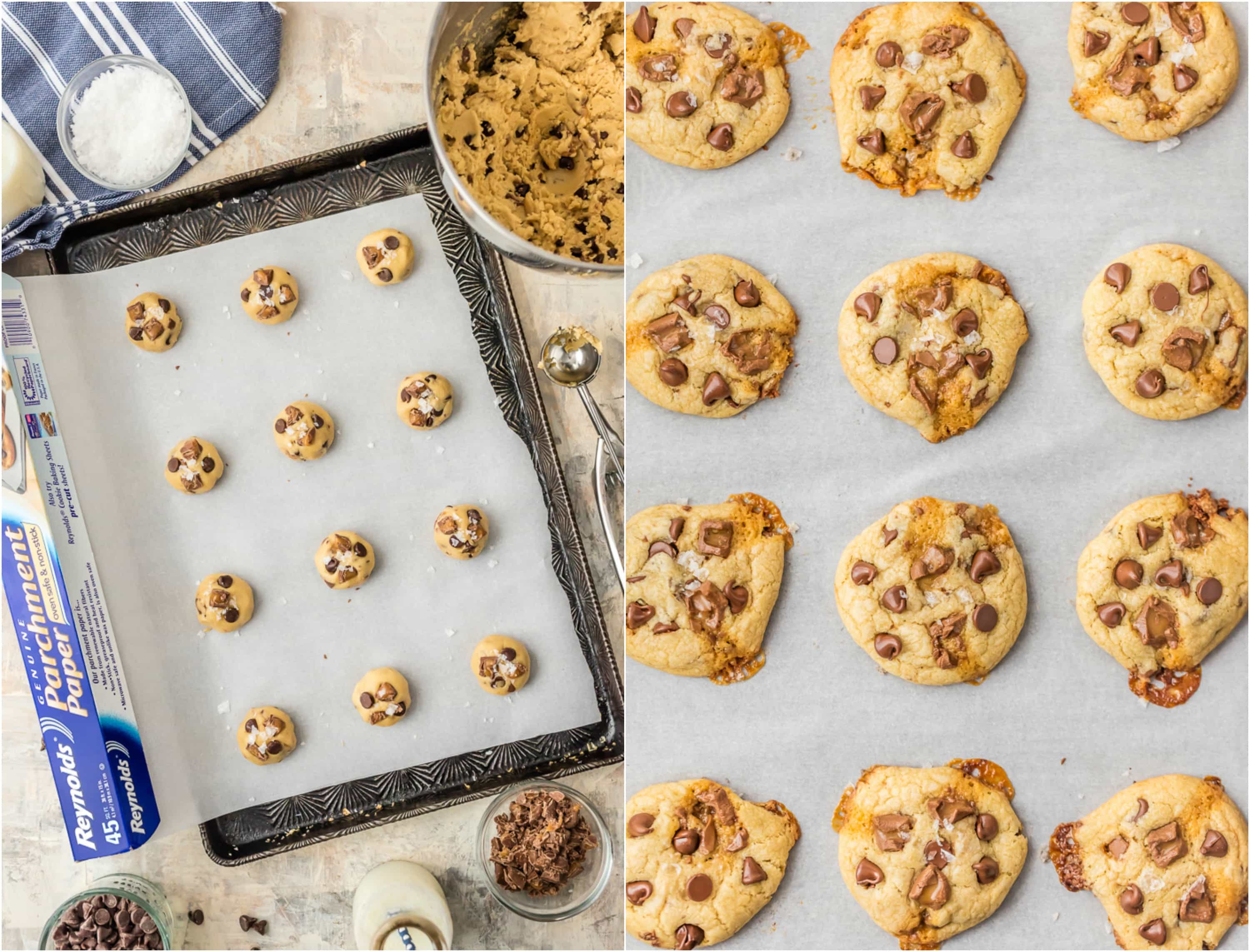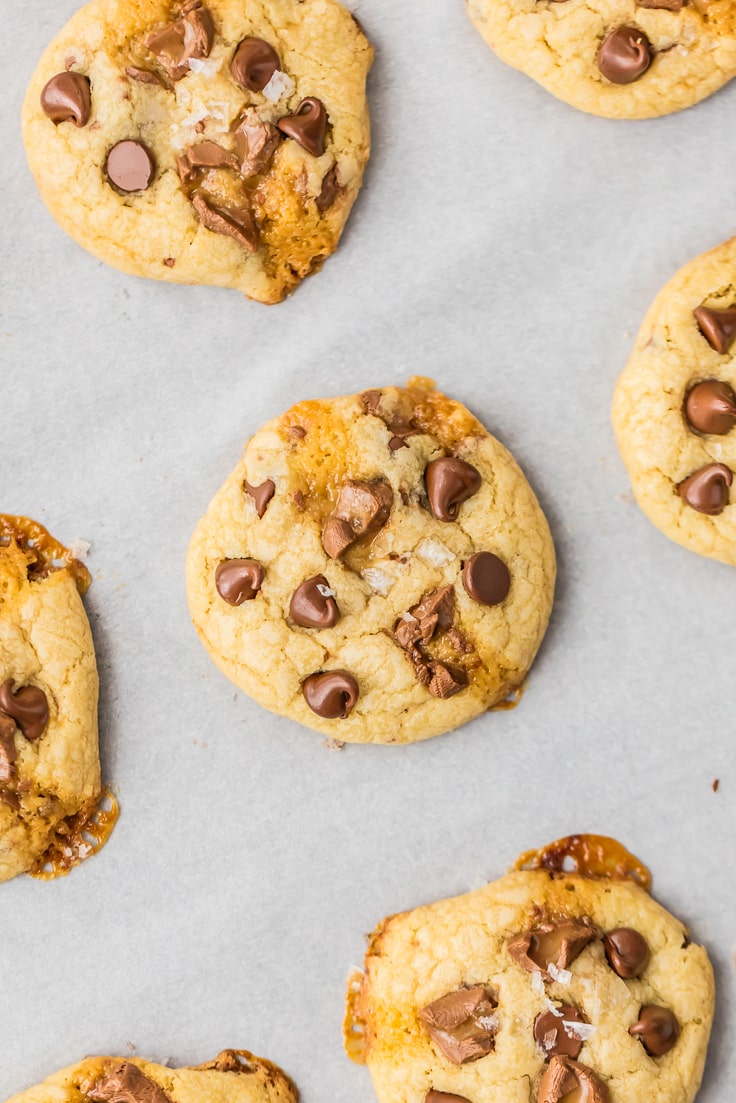 I'm THRILLED to be an 2016 Reynolds Ambassador. Is there any better company on the planet?! They're going to be walking me through this whole baking adventure for the year and I couldn't be more excited.
I have used Reynolds® Parchment Paper before so many times. It's the perfect tool for mess-free cooking. You can roll out dough on it, wrap fish and veggies in it for easy cooking, use it for decorating a homemade gift, and even ice cookies on it!
Saves your counters and your time! But of course, it's especially perfect for baking cookies. You can transfer the cookies directly from the sheet to the drying rack, or vice versa. No non-stick spray required…it's already non-stick and grease-proof on its own!
Win, win. These cookies are oozing with melted caramel and could be a huge pain to clean up on any ol' day. But not a day with Reynolds Parchment Paper. High fives all around!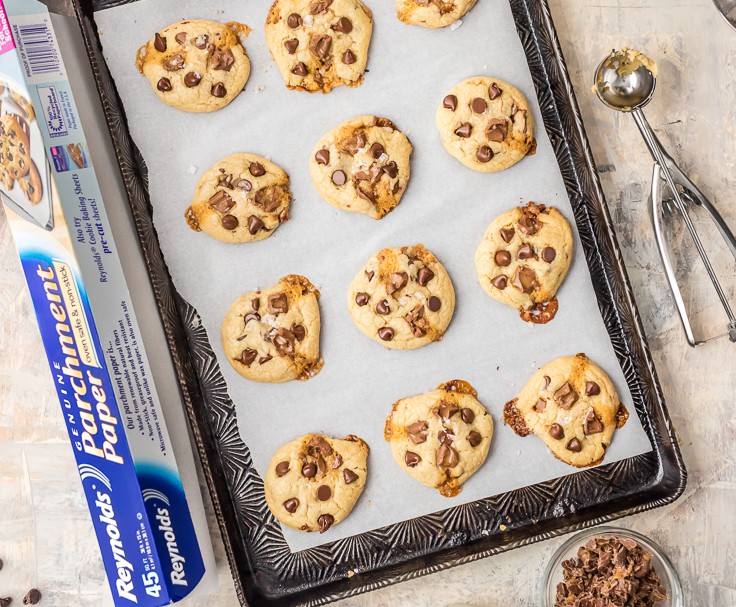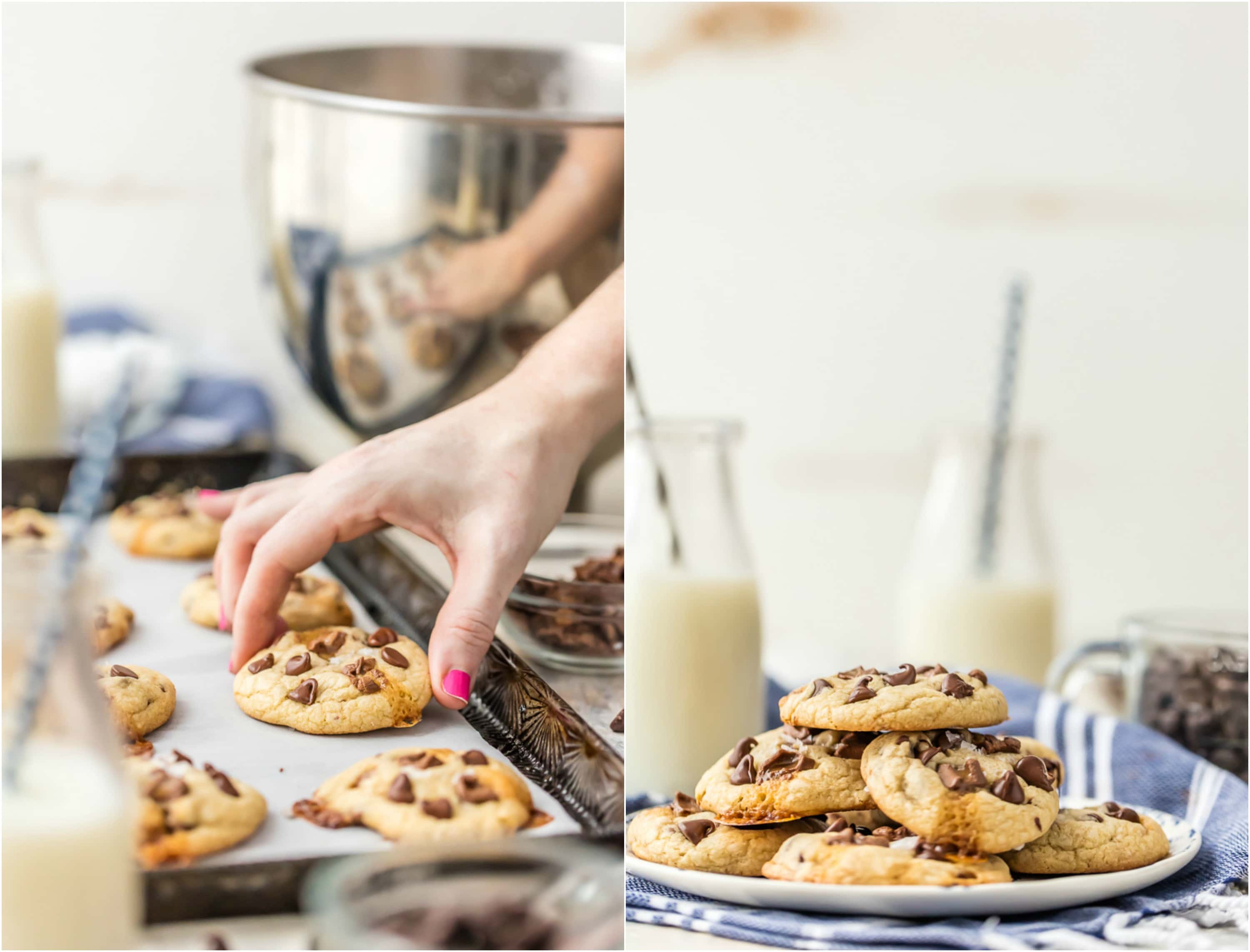 Unique soft batch cookies
Soft baked every time, loaded with chocolate chips and chopped Rolos candy, and topped with sea salt flakes.
Which means tons of chocolate and tons of caramel. Simple flavors coming together to create the best cookies ever!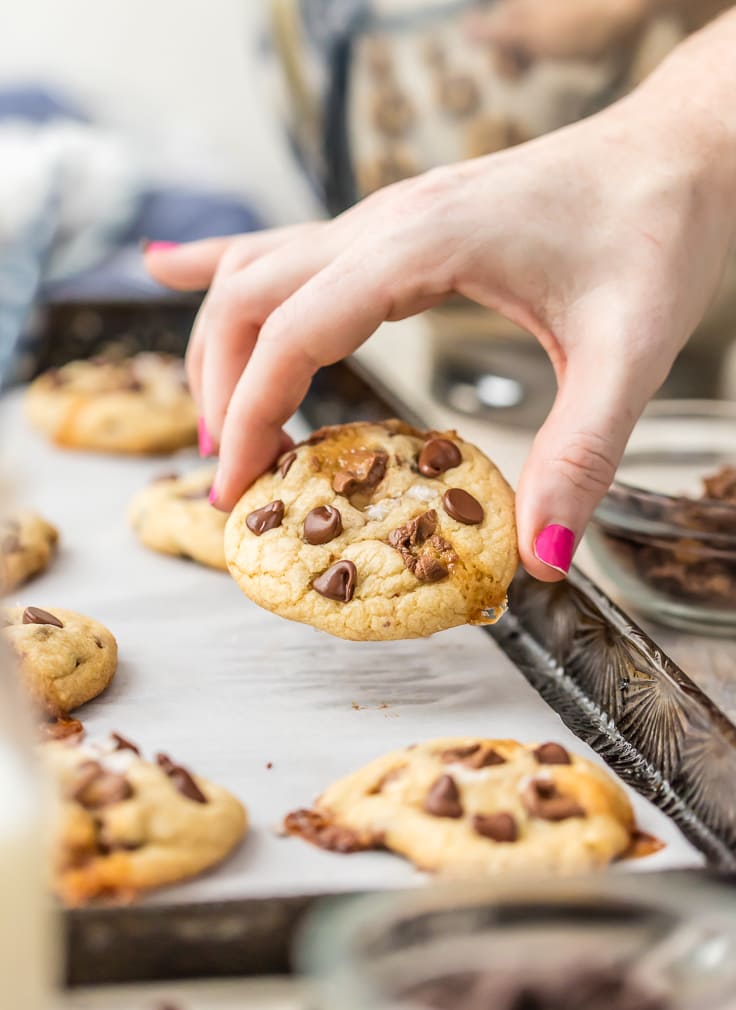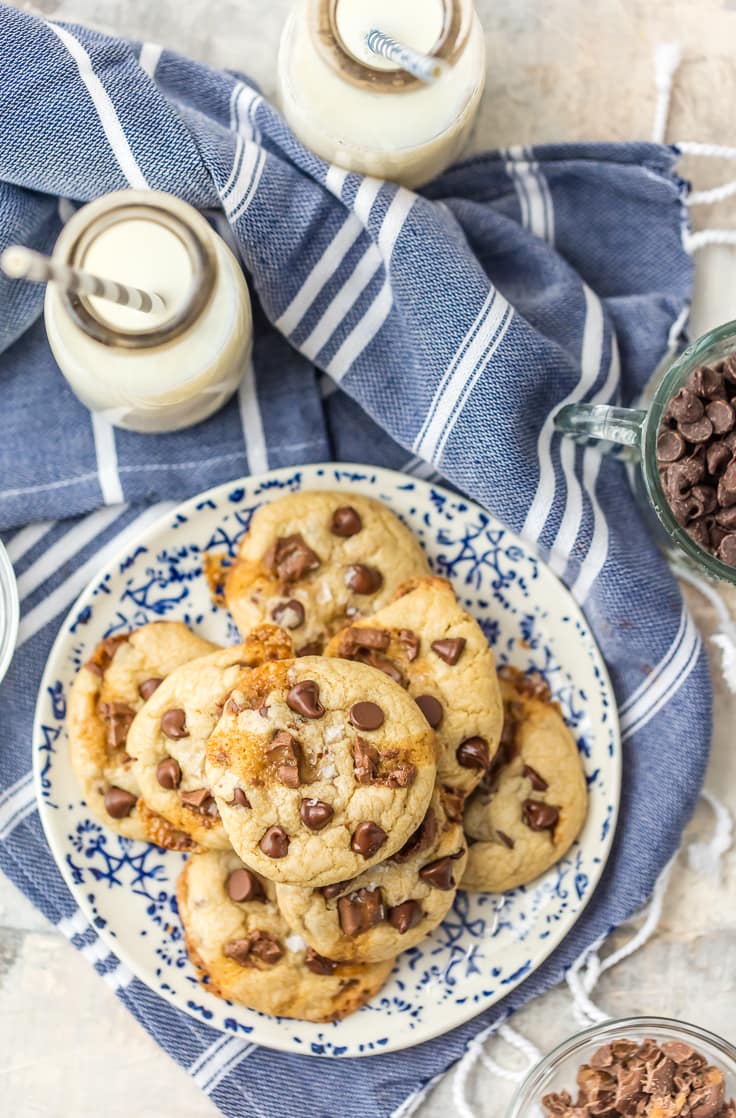 Let's recap. Super easy and perfect Loaded Salted Caramel Soft Batch Cookies loaded with everything good in life, and baked MESS-FREE on Reynold's Parchment Paper.
Best kitchen day ever. And one day I might just be a cookie master. Just living the dream.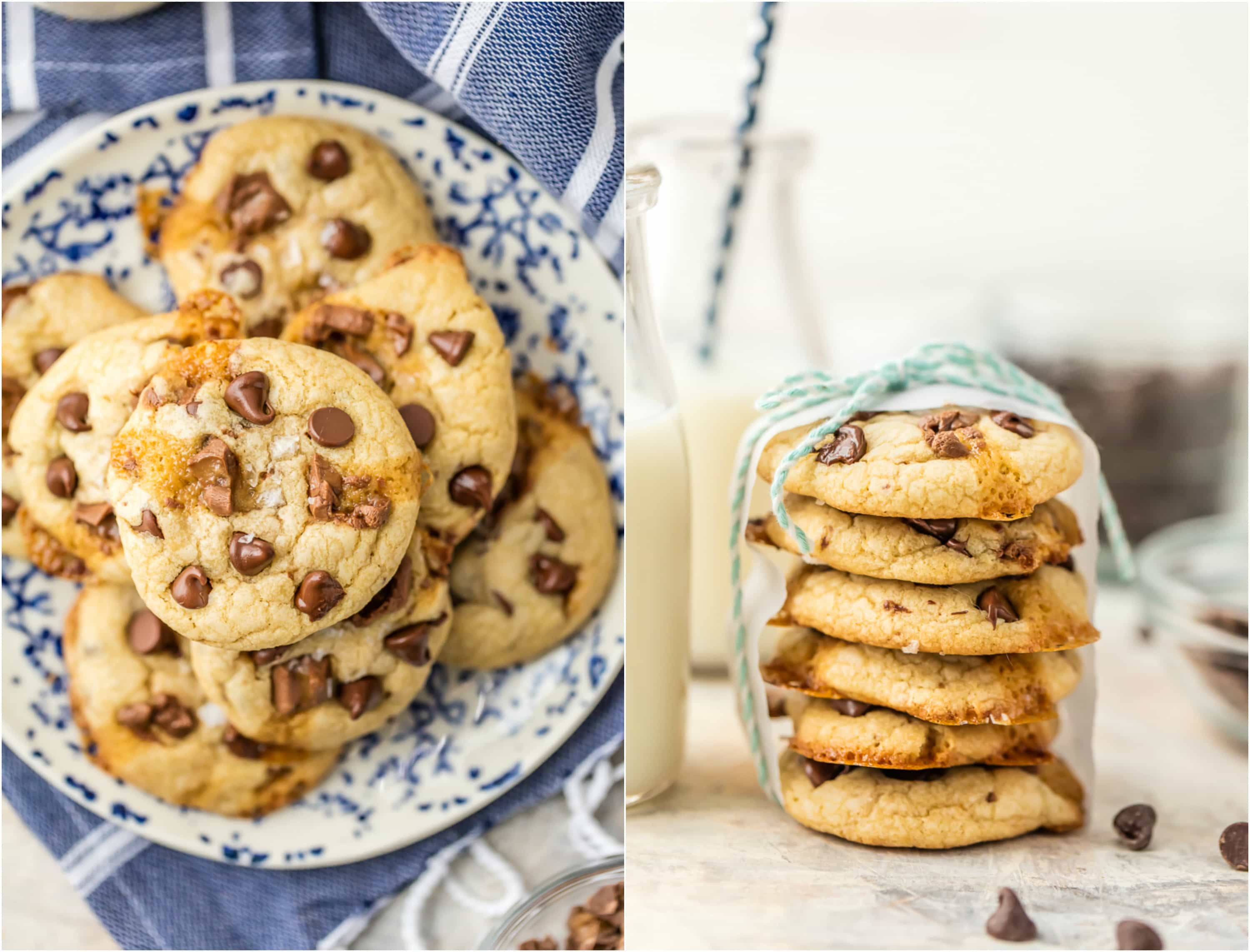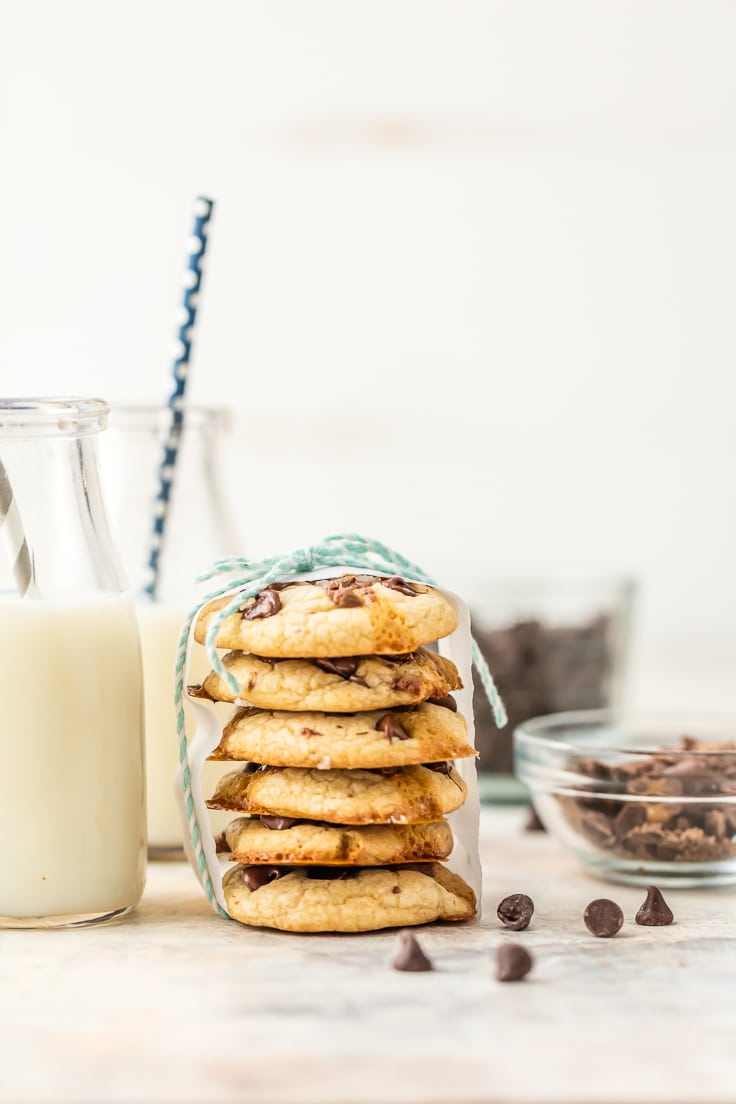 Enjoy!
If you make this recipe be sure to upload a photo in the comment section below or leave a rating. Enjoy!