PEANUT BUTTER AND JELLY STEEL CUT OATMEAL is the perfect healthy and easy breakfast! Full of flavor from crunchy peanuts, strawberry jelly, and fresh cut strawberries. BEST BREAKFAST EVER!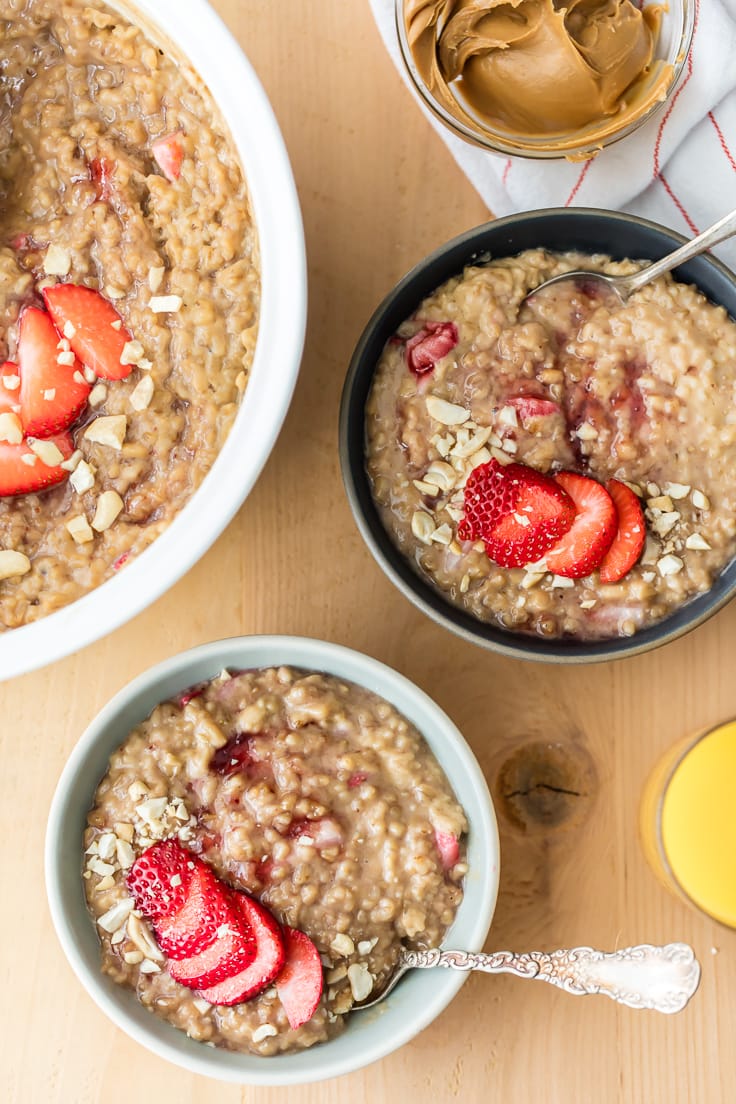 Every single morning when Pat leaves for work, he brings me half a slice of toast with peanut butter and half a slice of toast with strawberry jelly. He uses the all natural kind, which should be my favorite but ISN'T, but it's still a sweet gesture. He's a simple guy who loves breakfasts that are very simple, so it's perfect for him. He's never been one for my off the wall breakfast ideas, he just doesn't get it. So every morning I get half of his toast so that he gets some peanut butter and some jelly. Easy, but sweet. I actually have started to look forward to it!
With our wedding anniversary going up in September, I want to make him breakfast in bed! (Luckily he's always in trouble for not reading the blog so this is a safe space :) I have to do things his way so he actually likes it, but have to make a couple twists to make it my own. This Peanut Butter and Jelly Steel Cut Oatmeal is just the thing to make us both feel the love. Zany enough for me; warm, comforting, filling, and delicious; and simple enough for him; his beloved pb&j in oatmeal form!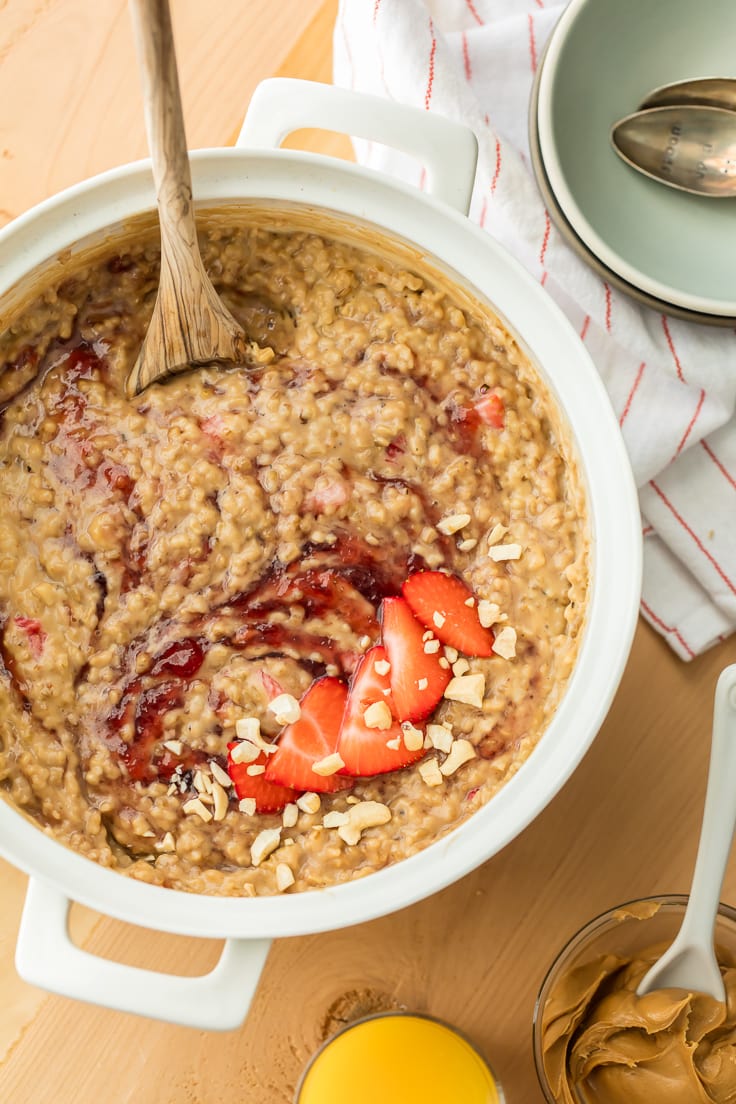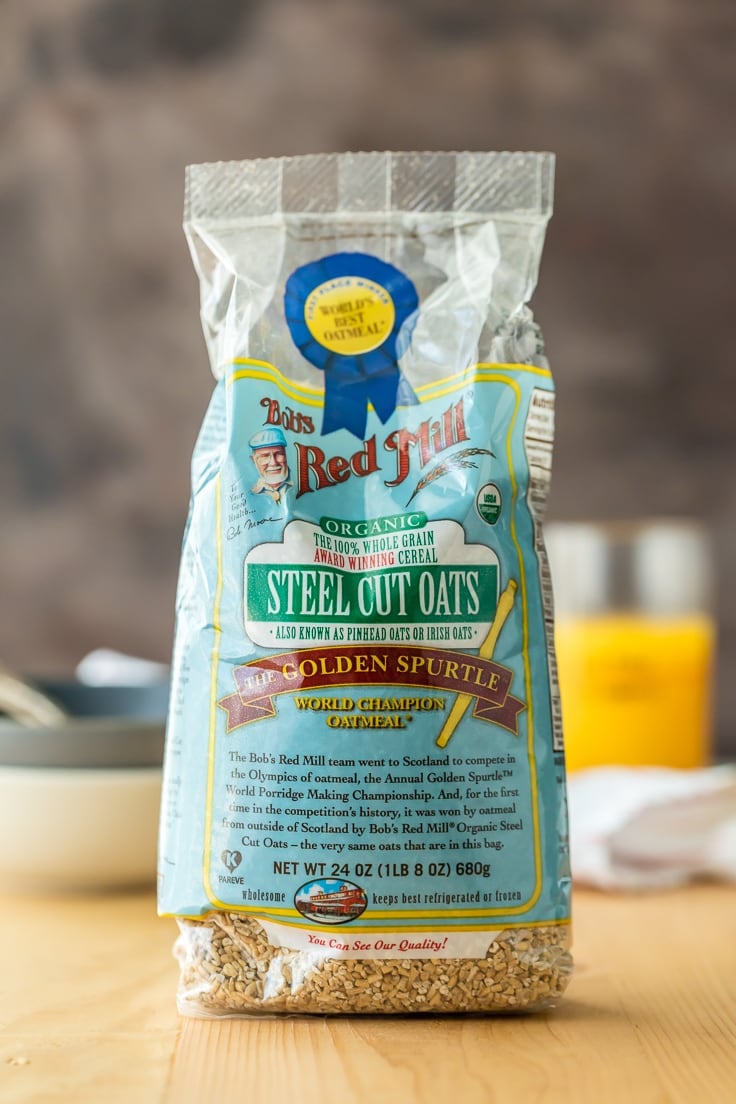 I know all the rage these days are "quick oats", but let me fill you in on a little secret…ALL OATS ARE QUICK! These AMAZINGLY DELICIOUS Steel Cut Oats from Bob's Red Mill took 17 minutes to cook to creamy dreamy perfection. Everybody has 17 minutes, you can do it! They're so much more delicious to me than the microwavable kind.
You can see right on the bag, this oatmeal is WORLD CHAMPION OATMEAL, and that means something! You can be proud spending those 16-18 minutes preparing a delicious and hearty breakfast for your family!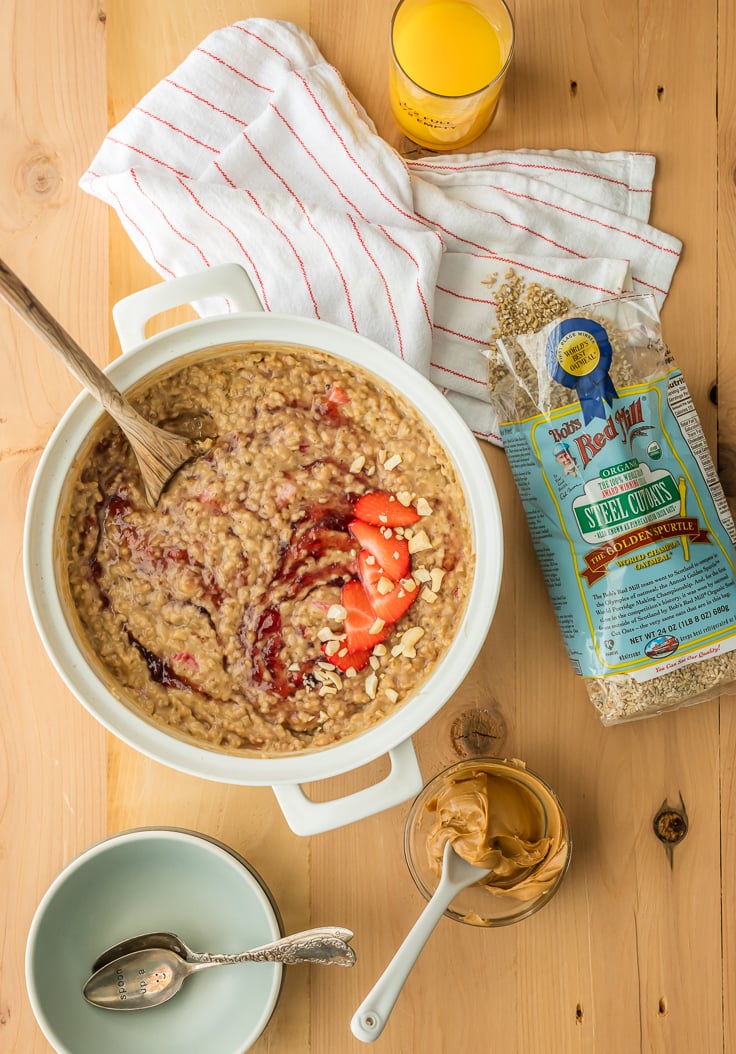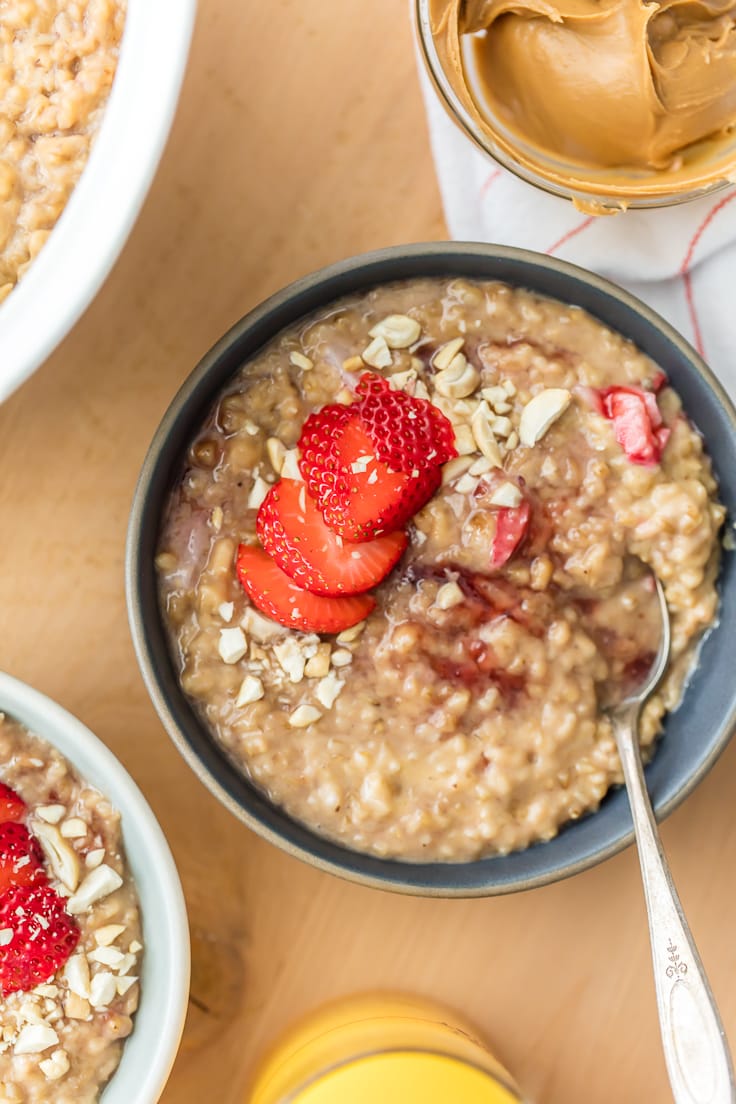 This Peanut Butter and Jelly Steel Cut Oatmeal will be an instant favorite; packed with chopped peanuts, creamy peanut butter, sliced strawberries, and of course ribbons of strawberry jelly. It makes mornings worth waking up for!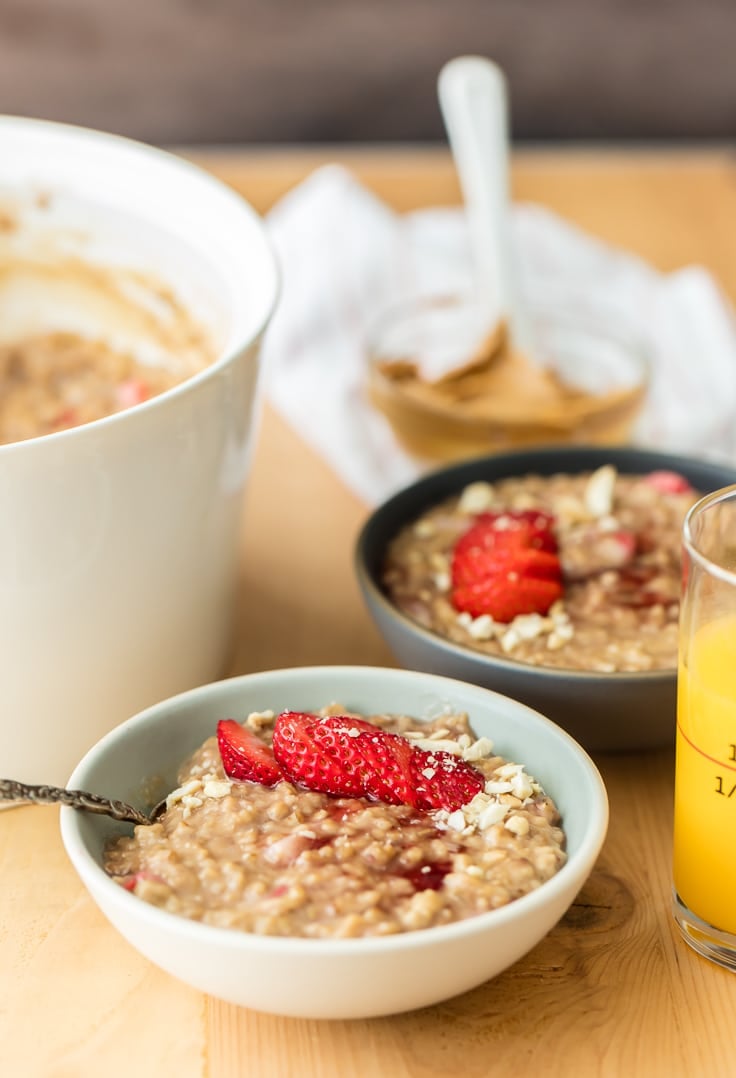 So let's hope Pat continues his streak of reading the blog about 3 months behind so that I can surprise him on September 14th. I think we have good odds. Enjoy!
This recipe was written in a partnership with Bob's Red Mill. As always, all opinions are 100% my own. Thank you SO much for supporting the brands that help support The Cookie Rookie!