Morning Glory Muffins are the perfect healthy breakfast muffins. This morning glory muffin recipe is filled with all kinds of good stuff that will help you start the morning right!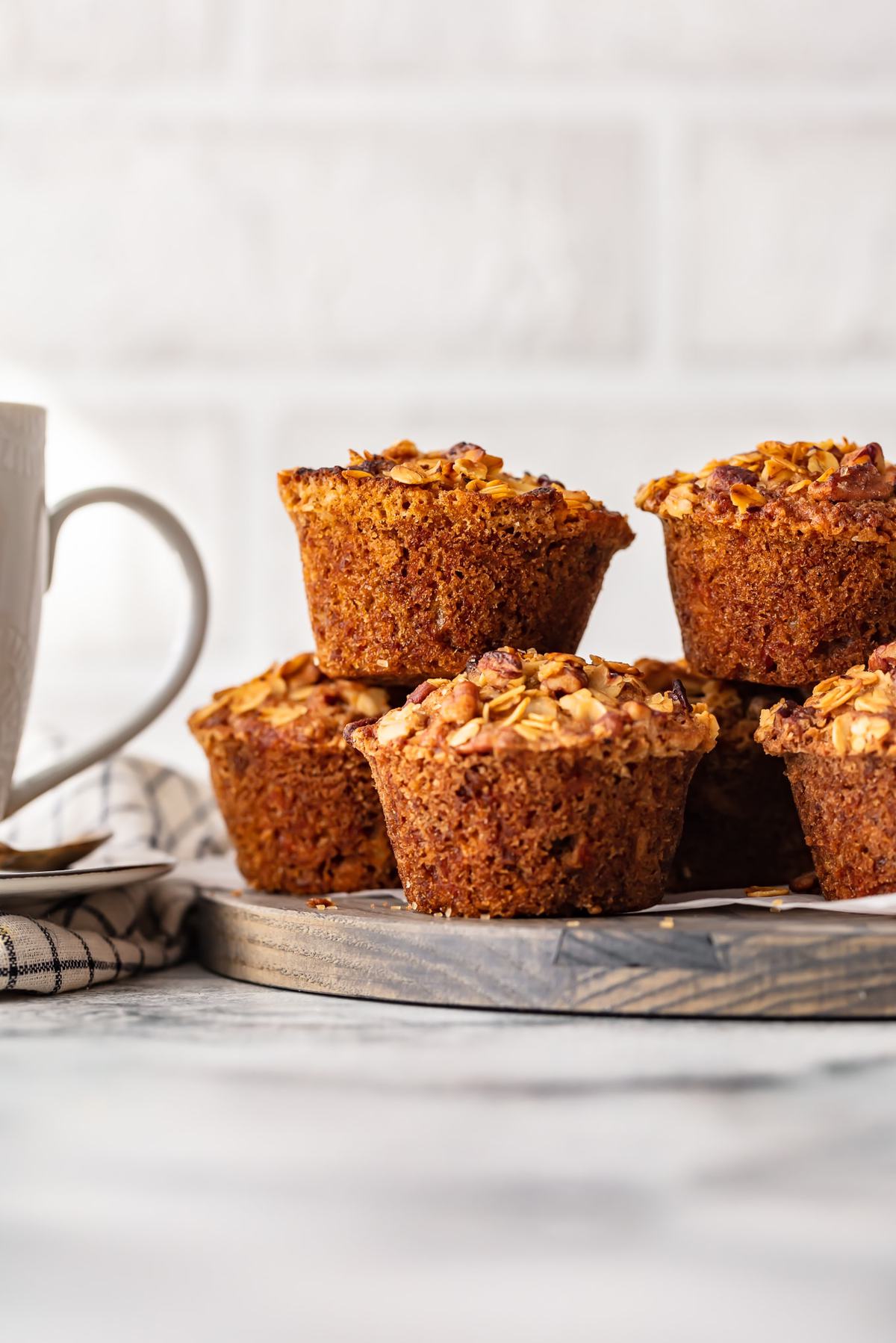 Morning Glory Muffins
Morning Glory Muffins are filled with carrots, raisins, apples, oats, and so much more. They make the perfect breakfast muffins for weekday mornings!
It's always important to start the day with something that will fill you up without feeling like empty calories. These tasty Morning Glory Muffins do the trick!
This morning glory muffin recipe is made with carrots, oats, apples, raisins, pecans, and lots more good stuff. It may come in the form of a sweet baked good, but these breakfast muffins are definitely the right way to wake up. It's so easy to make these first thing in the morning for you and your family; or make them in the evening so they're ready to grab and go on busy weekday mornings.
I just love this breakfast muffin recipe because it's filled with so much flavor. They are SUPER tasty. Trust me, you'll love them!
Morning Glory Muffins are a great start to the day. Make these breakfast muffins for an easy breakfast on the go!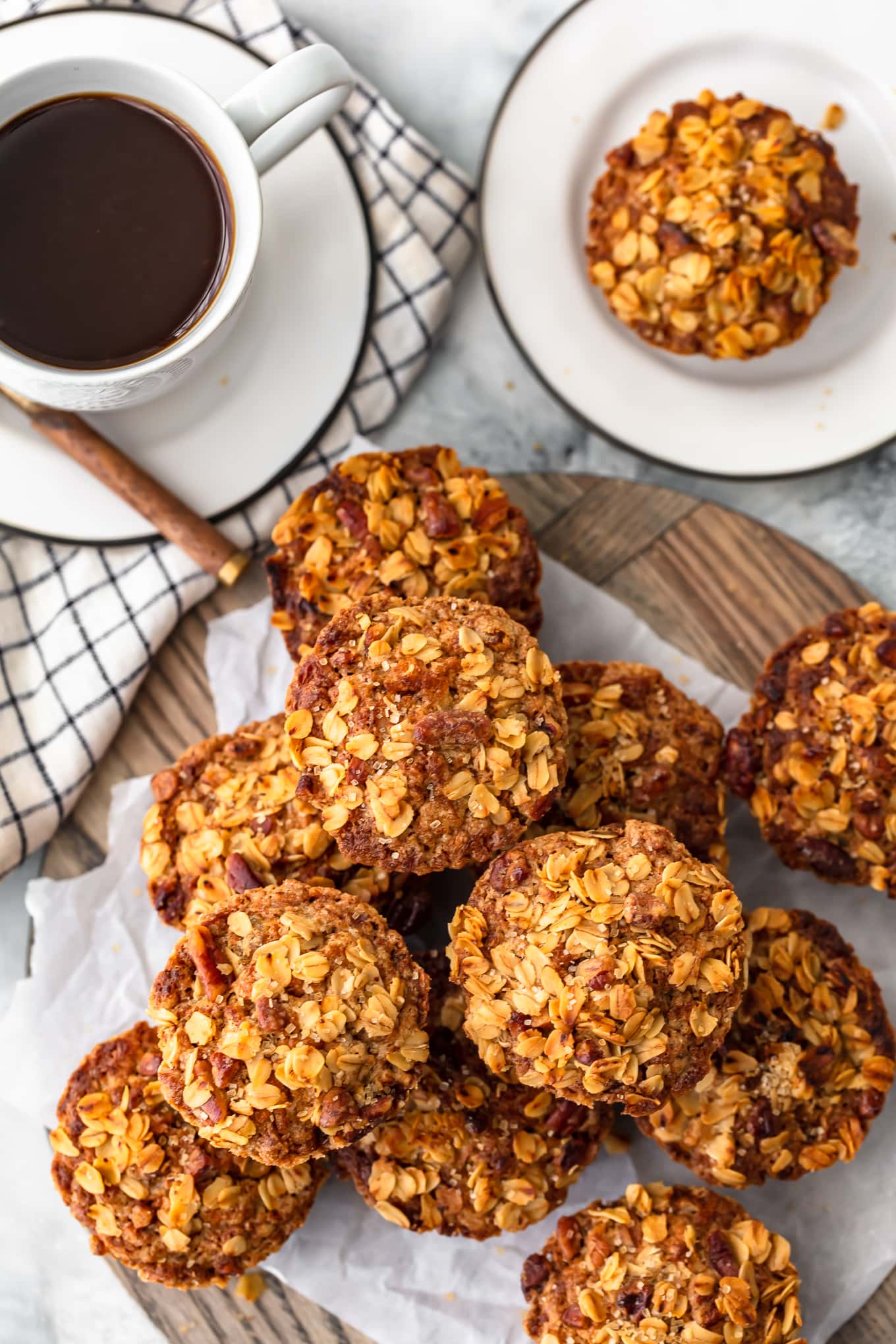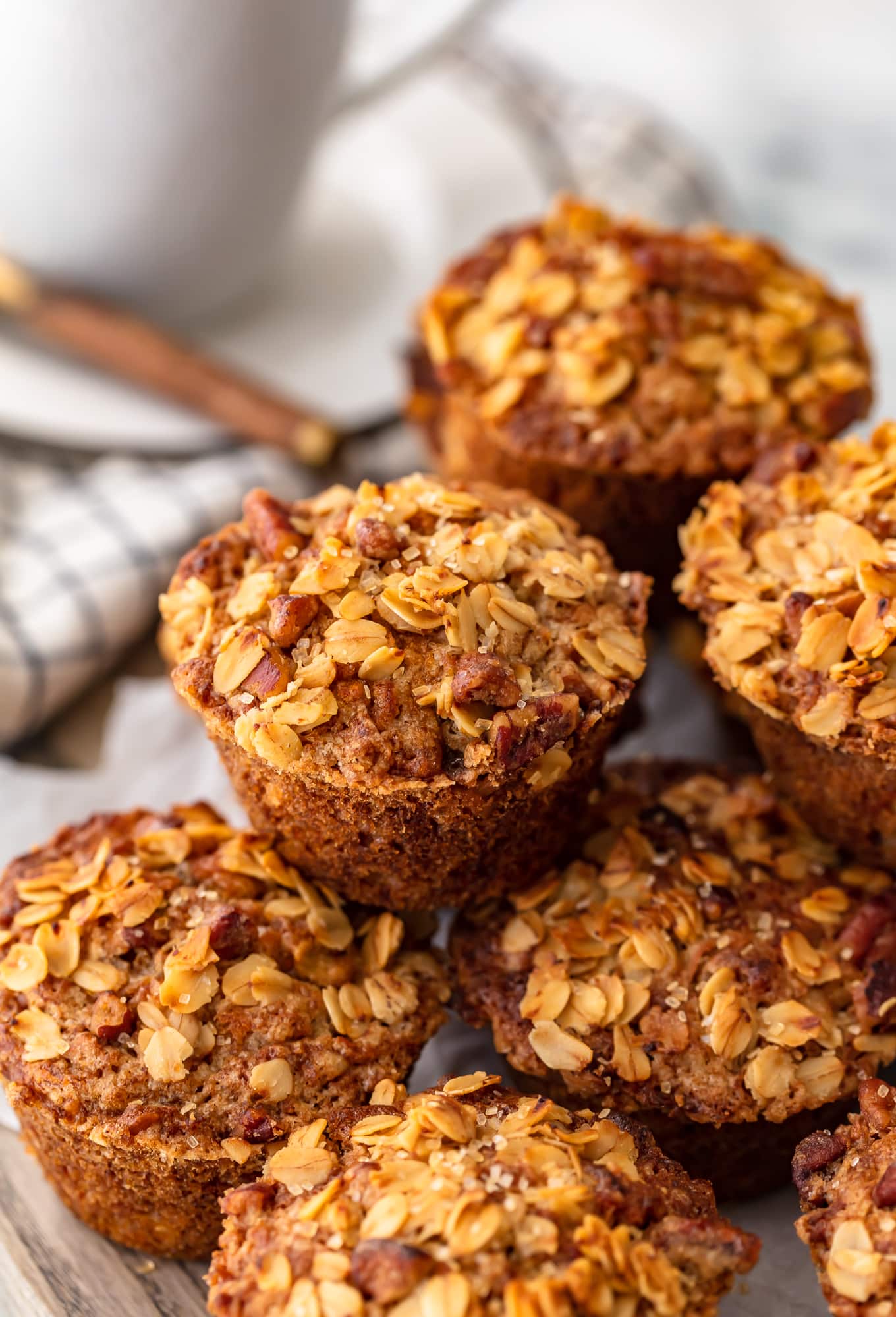 Easy Morning Glory Muffin Recipe
Weekday mornings are busy…they're stressful…let's be honest: they are nothing less than chaotic! Getting yourself ready for work is hard enough, and then you have to get the kids ready too. It's basically a mad dash to get out the door, so those fancy breakfasts are not an option.
If you manage to cook a nice big breakfast for your family every morning, I applaud you! But a quick, easy breakfast that you can eat on the go is more realistic for a lot of us. That's why I love these morning glory muffins. These breakfast muffins are easy enough to bake when you wake up…and even easier to bake the night before so they're ready to grab before you start the day!
What's in a morning glory muffin?
Besides the basic baking ingredients (flour, sugar, eggs, etc.), these breakfast muffins are filled with some amazing things. Lots of good stuff to fill you up!
Shredded Carrots
Golden Raisins
Honey Roasted Pecan
Flaked Coconut
Shredded Apples
Toasted Oats
Cinnamon
Ginger
Orange Zest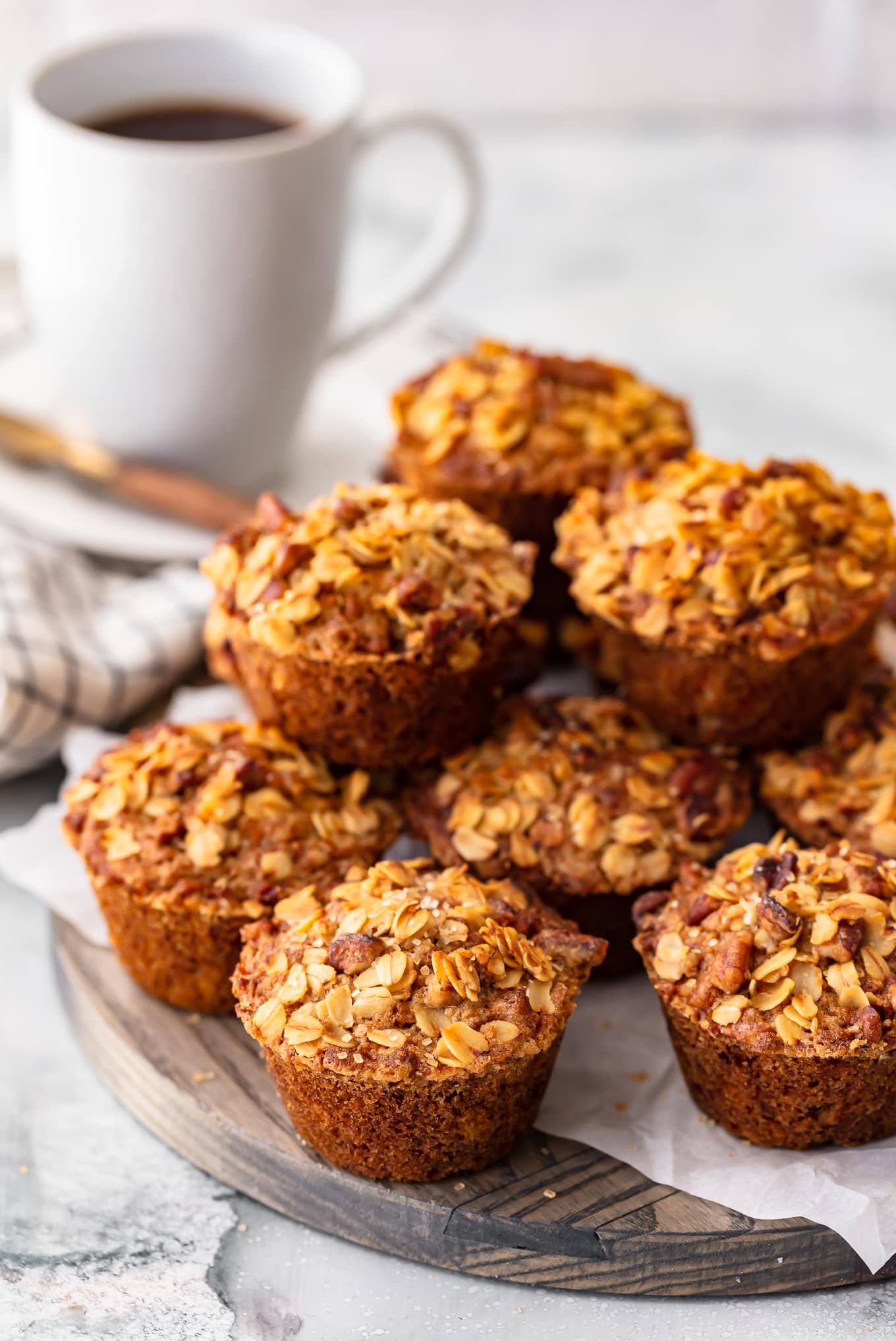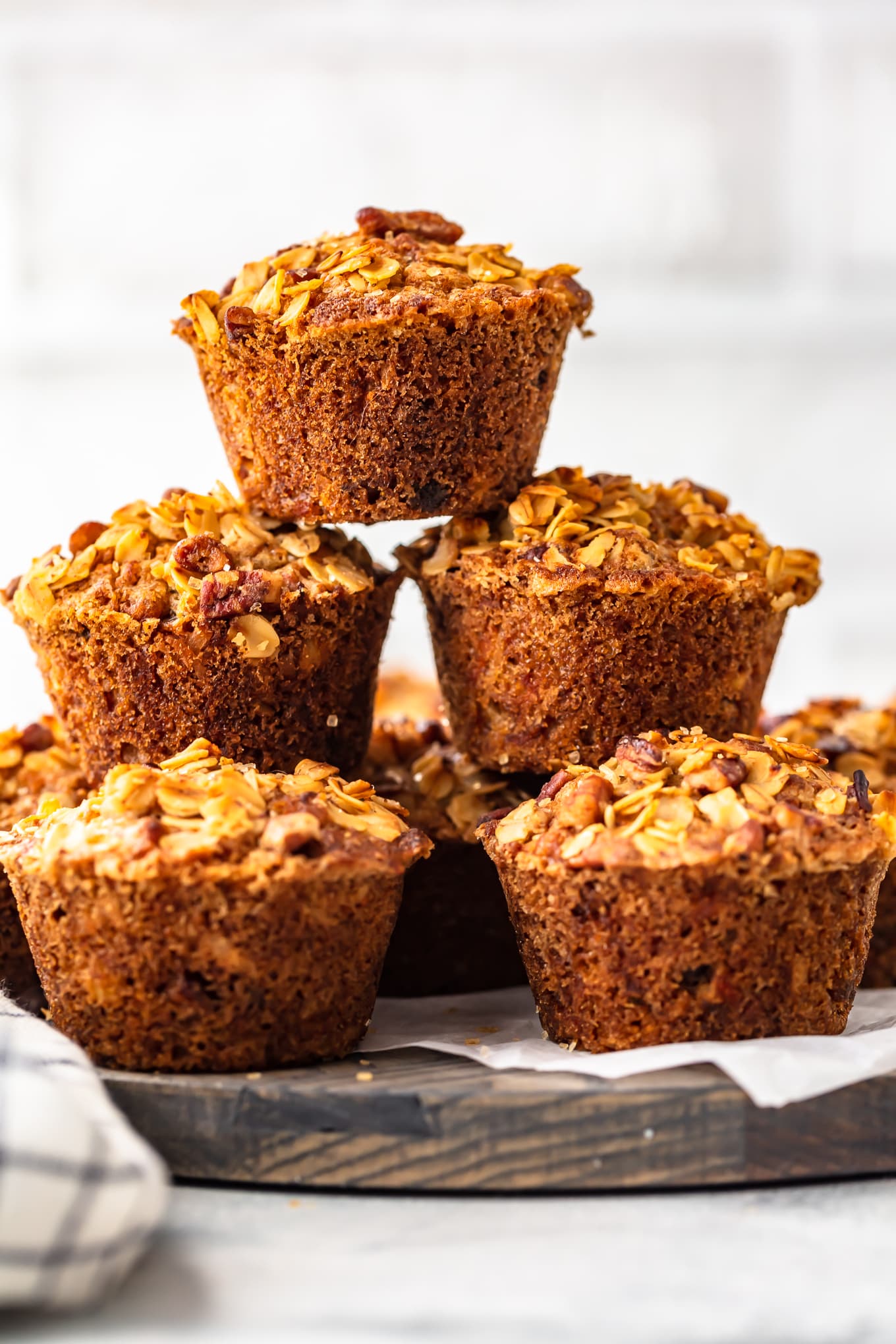 How to Make Morning Glory Muffins
I love how simple this morning glory muffin recipe is. In just a little over 30 minutes, you can have hot and fresh muffins ready to eat!
Start by toasting up the oats for 8-10 minutes at 350°F.
Mix 1/4 of those oats with melted butter to make the topping and set aside.
Whisk together flour, baking soda, sugar, cinnamon, ginger, and salt.
In another bowl, mix together carrots, apples, raisins, coconut, pecans, and 1/4 cup toasted oats.
Combine the flour mixture and carrot mixture.
In another bowl, whisk together eggs, vanilla extract, and oil, then combine it with the other mixture.
Scoop the batter into a regular sized muffin tin, and top each one with the butter/oat mixture.
Bake for 20 minutes at 350°F.
Let the muffins cool in the tin for 5 minutes before removing them. These taste great whether served hot or cold. Eat them right away, or store them in an airtight container or resealable bag and save them for the morning. these breakfast muffins will stay fresh for a few days.
Find more detailed instructions in the recipe card below!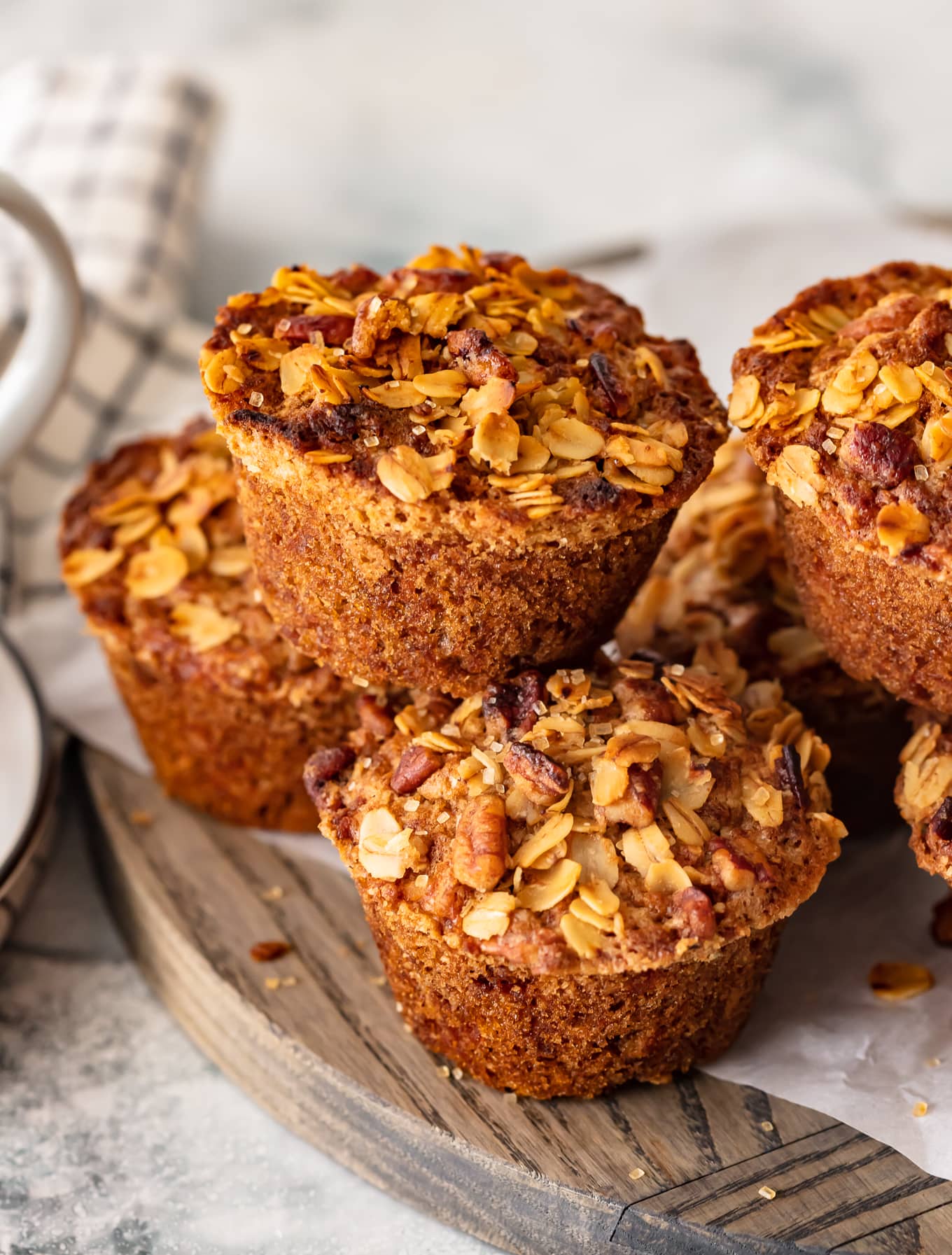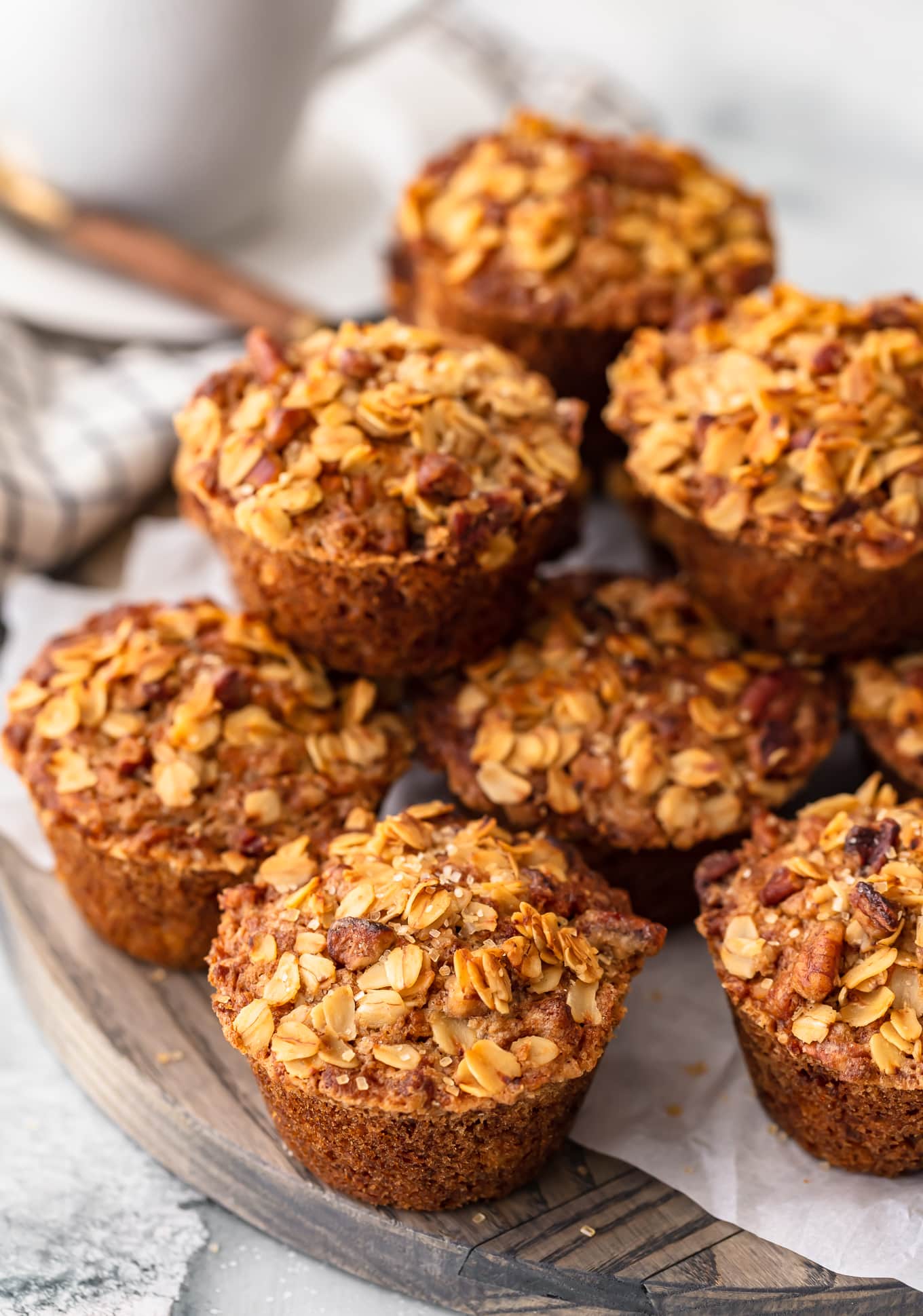 Healthy Breakfast Muffins Recipes
This is one of the best breakfast muffin recipes! I love the mix of carrots, apples, raisins, and more. It tastes so sweet and it's filled with so many good things. Morning Glory Muffins make the perfect breakfast, whether you need something in a hurry, or you have time to sit down and savor them with a cup of coffee. They're pretty great for snacking too!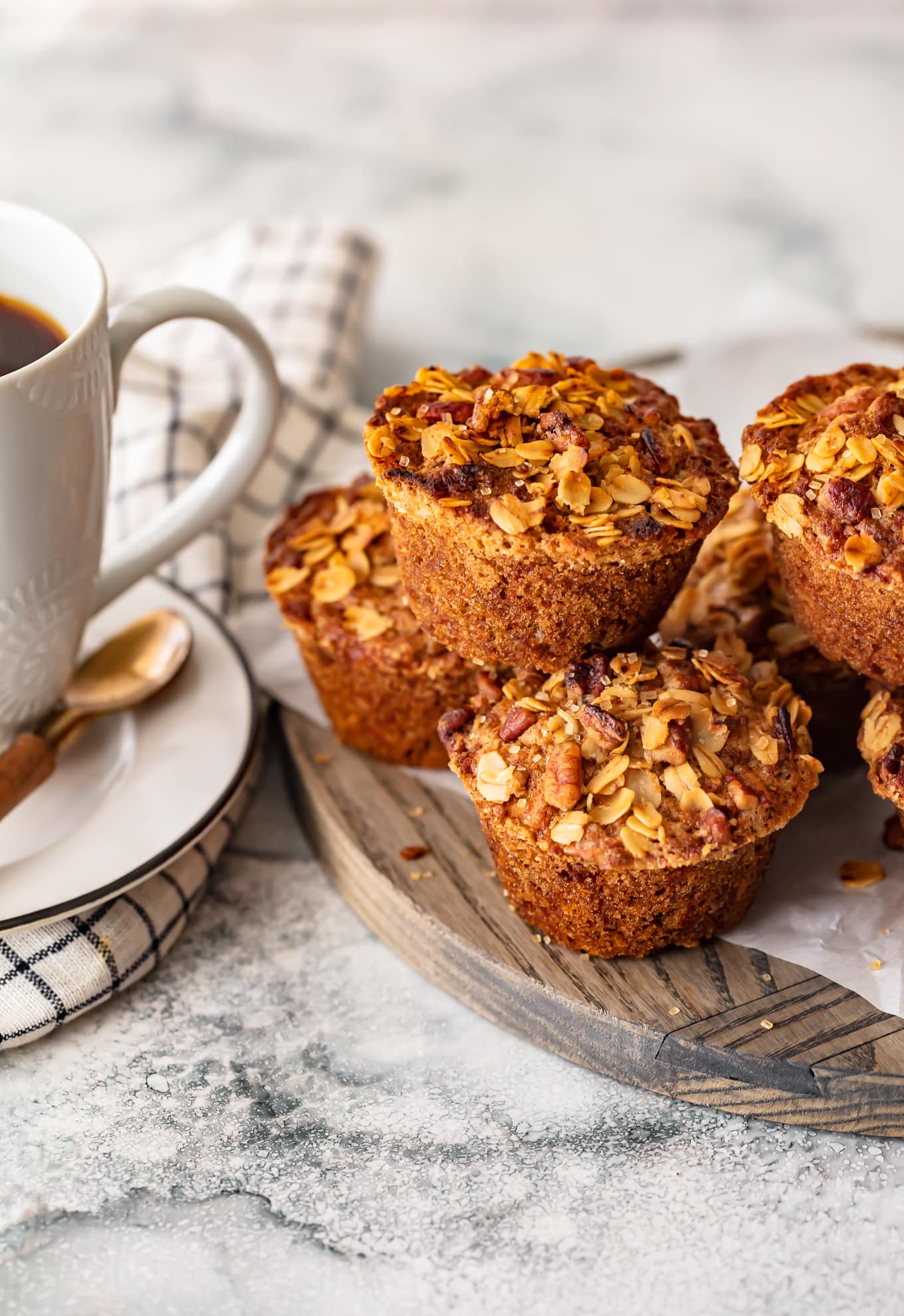 Make a batch of these Morning Glory Muffins and let me know what you think. I guarantee they'll become a regular recipe for your weekday morning routine!
See the recipe card below for details on how to make Morning Glory Muffins. Enjoy!
If you like this breakfast muffin recipe, try these other baked goods: