its a busy day here at The Cookie Rookie!! i have 5 more posts i want to get out before Christmas…whew! this little drink recipe is so fun…i know its not Thursday…but i thought this was a great cocktail for the adults to enjoy on Christmas morning.  the little ones can have sherbet and 7up!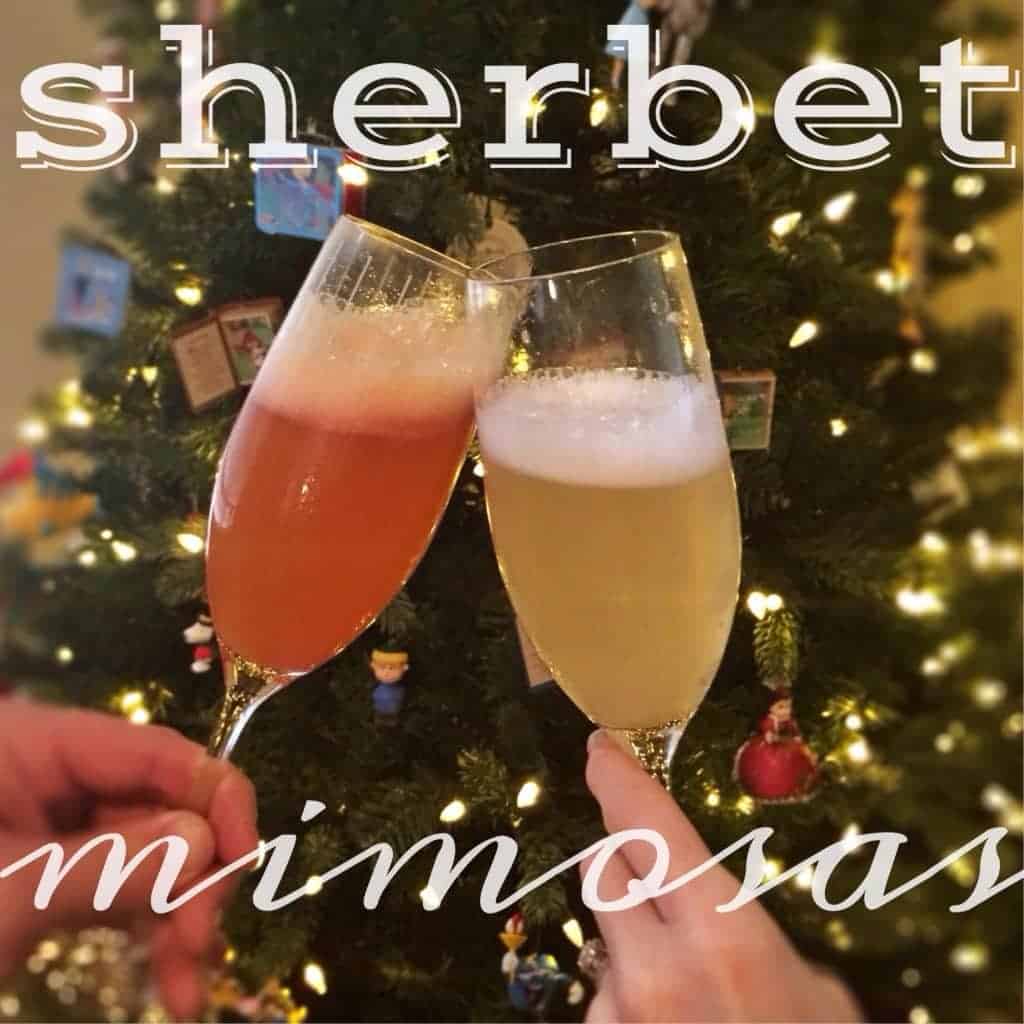 i wish i would have had this recipe for our wedding…this would have been a great one for our ladies brunch we had the day before.  these have a great flavor and are fun to make.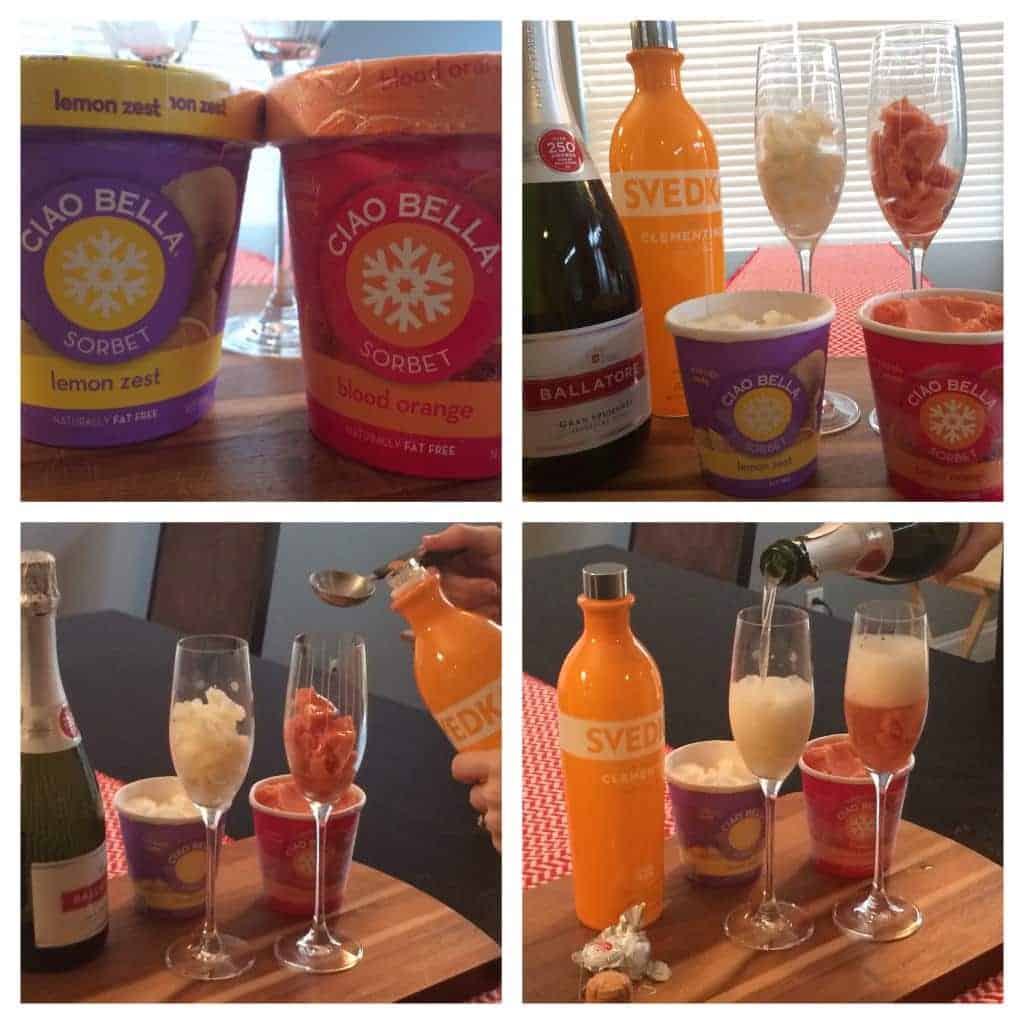 i chose to use both lemon zest and blood orange sherbet.  you could really use any flavor.  different sherbets would make the drink a variety of fun colors.  i also used clementine vodka to give it an extra kick.  that's totally optional.  you don't have to add anything besides the champagne, or you could use one of smirnoff's new sherbet light vodkas.
i was surprised that i actually liked the lemon version the best.  it was really light and airy.  the orange is good as well.  with the clementine vodka, it tasted like a creamy version of a regular mimosa.  yum!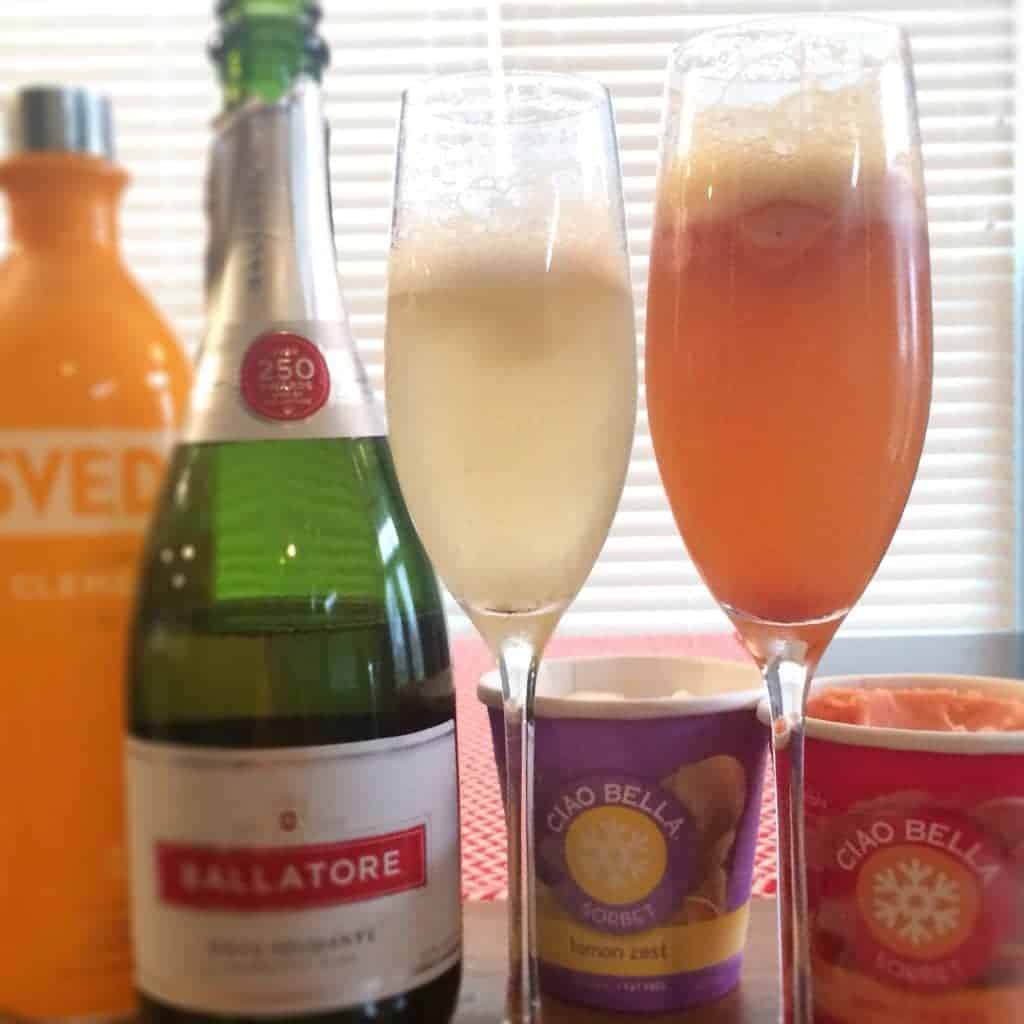 you could use any type of champagne…for this kind of drink where the fruit flavors take over, you can get away with a cheap champagne.  works for me!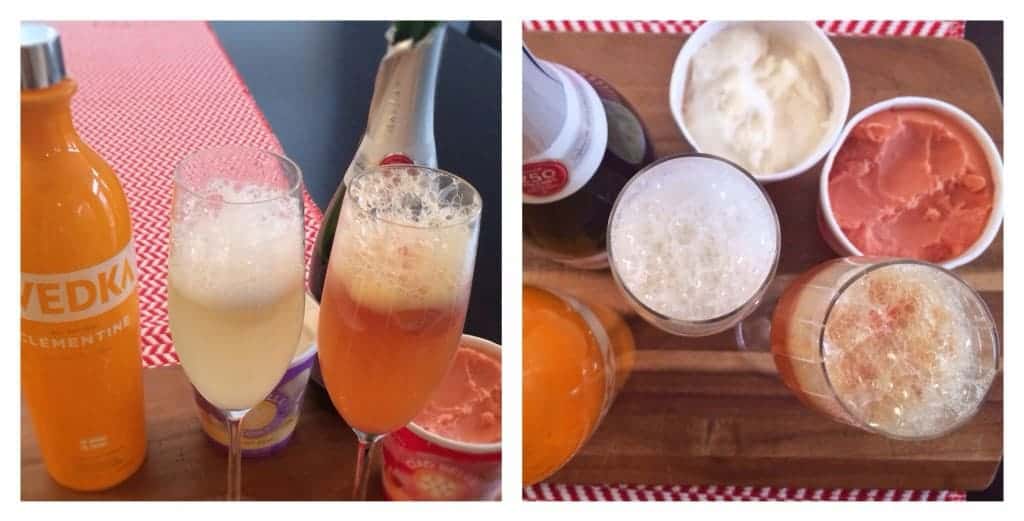 i think these are so pretty!
perfect for newlyweds like us on Christmas morning.  or perfect for anyone! you could make these kid-friendly by using sherbet and 7-up or any lemon lime soda.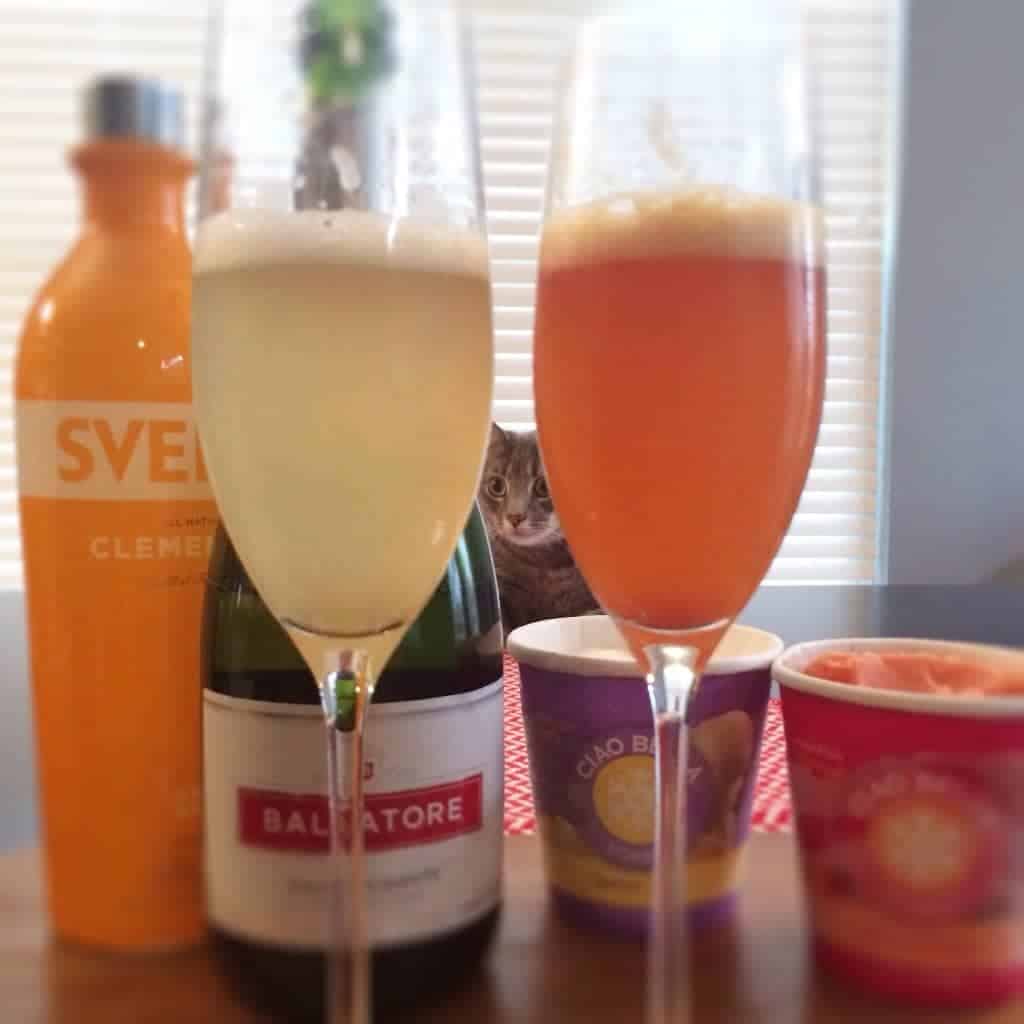 can you spot dill? he was jealous of all the air-time scout's been getting and made sure to sneak in this picture.  i promise i don't let him near all the food, but i thought he was pretty harmless on this one :)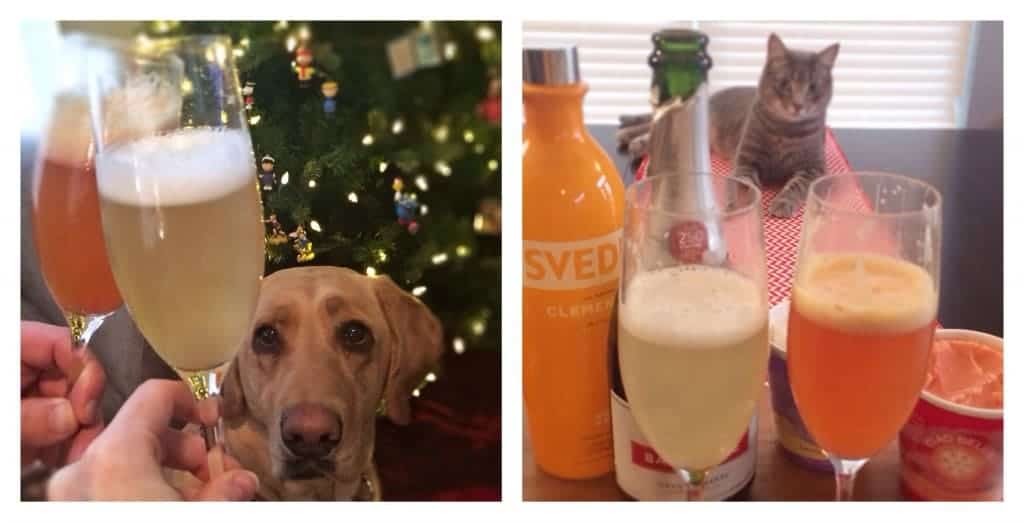 cheers to a very Merry Christmas! keep checking back in for more goodies before Wednesday.  enjoy!
the cookie rookie
sherbet mimosas
these are so fun for new years eve or Christmas morning. sherbet mimosas...enjoy!
Ingredients
your favorite type/flavor of sherbet or sorbet
1 tablespoon clementine vodka (1 T per drink) - optional. you could also use other flavors of vodka like sherbet vodka, or leave this step out completely
any type of champagne
Instructions
fill your champagne glass about 3/4 of the way up with sherbet
pour in 1 T. vodka
top with champagne
enjoy!
**to make kid friendly, use the sherbet and top with lemon lime soda
7.6.4
1598
https://www.thecookierookie.com/sherbet-mimosas/


JOIN OUR MAILING LIST
TO GET COOKING!
Subscibe to recieve all the latest, greatest, and EASIEST recipes sent straight to your email inbox. If we post something yummy, you'll be the first to know.