With only 5 margarita ingredients (tequila, fruit juices, agave nectar, and soda) and lots of flavor, this skinny margarita is a guilt-free cocktail that's just perfect for Cinco de Mayo!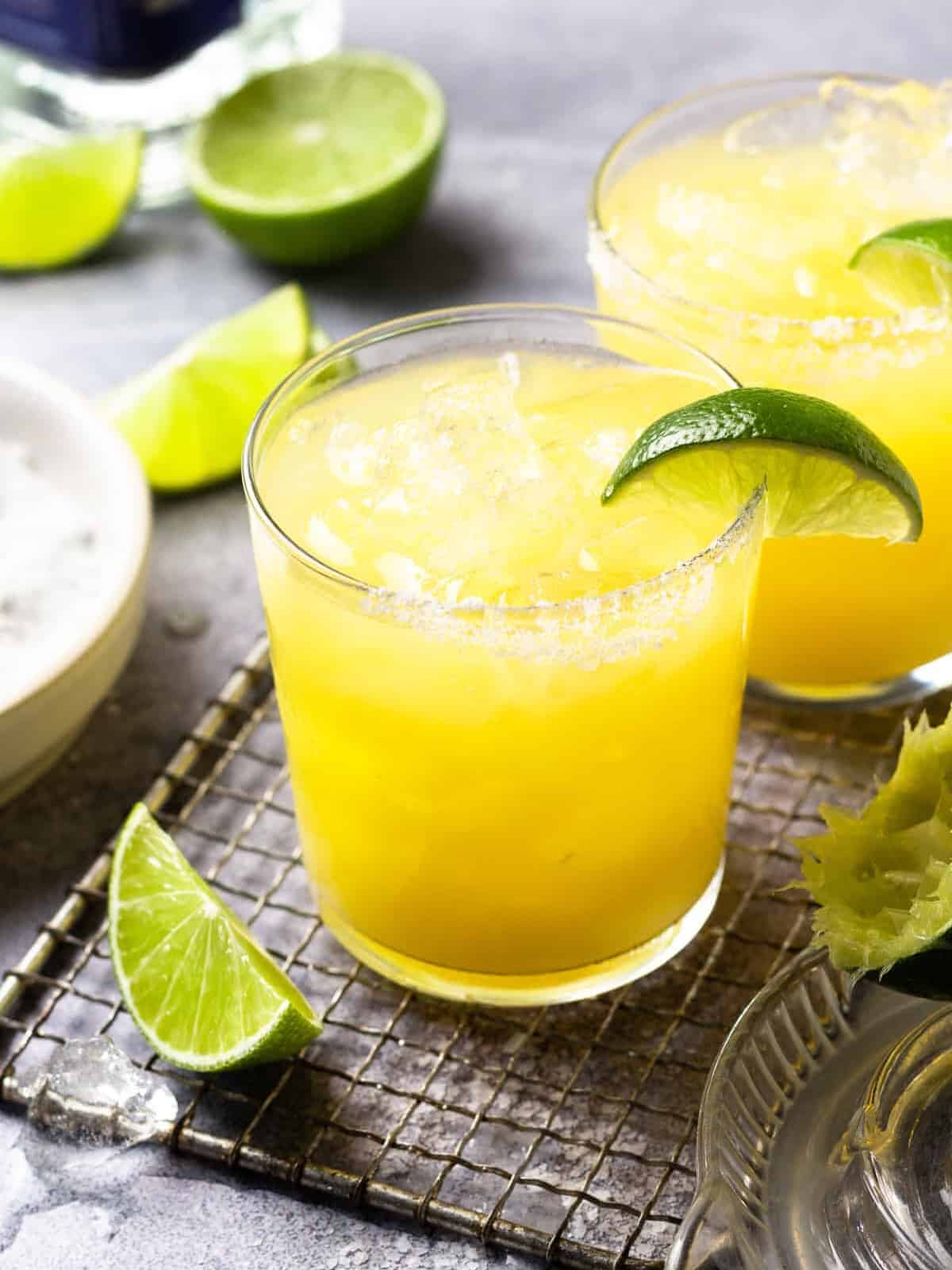 What's in a Skinny Margarita?
This Skinny Margarita Recipe is a healthier twist on a classic margarita, made with fresh ingredients like fresh lime and orange juice, and sweetened with agave nectar to keep things on the healthier side. I'm obsessed!
Tequila: Choose a good-quality silver or blanco tequila for the best-tasting margaritas.
Lime Juice: Freshly-squeezed lime juice is the key to a delicious margarita. Don't use bottled lime juice; it just won't taste the same!
Orange Juice: I also love to use freshly-squeezed orange juice, but bottled juice will also work. Choose the pulp level based on your personal preferences.
Agave Nectar: Agave nectar is a great all-natural sweetener. Use more or less depending on your tastes.
Pro Tip: Blend with ice for a frozen skinny margarita!
Variations on the Best Skinny Margarita Recipe
These skinny margaritas are endlessly riff-able! Try swapping the orange juice for grapefruit, lemon, cranberry, passionfruit, or peach juice.
For spicy skinny margaritas, add a diced jalapeño to the shaker. Switch up the rimming salt for ancho salt or salt mixed with lime zest to brighten things up!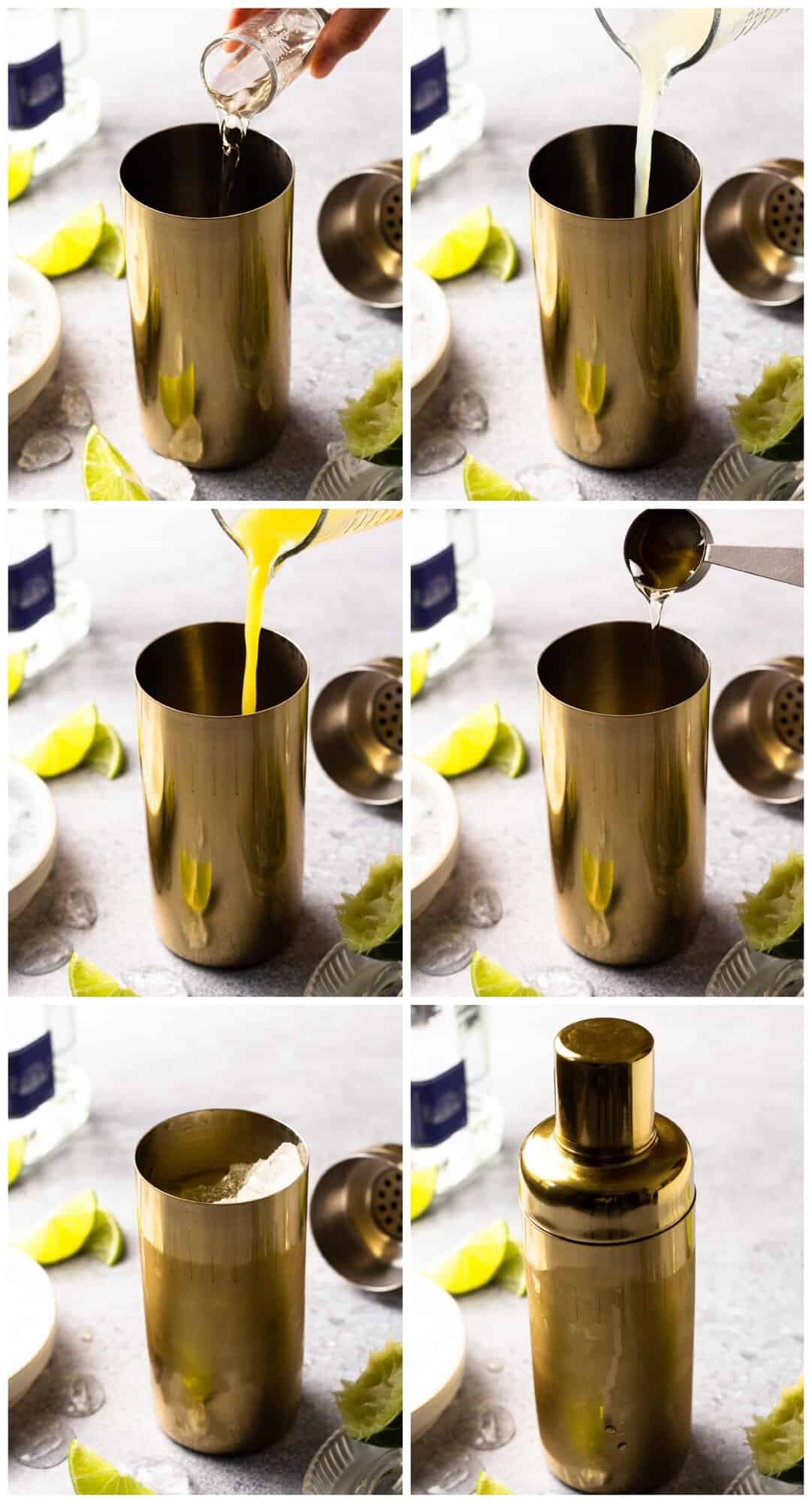 What's the best tequila for margaritas?
A silver or blanco tequila is best for margaritas. Silver/blanco tequila hasn't been aged as long and has a stronger flavor that mixes well, while gold tequila has been aged for longer and has a woodier flavor that doesn't pair as well with the fresh fruit flavors. Reposado tequila is a type of gold tequila that has not been aged for as long, so it will also work in a margarita, although it is not my first choice!
How many calories are in a skinny margarita?
I hate to say it, but there are a lot of calories on regular margaritas (like 500 calories). For a margarita lover like myself, that's not so good news. But this skinny Margarita Recipe has under 200 calories per (large) glass! I call that a win!
Do I have to use freshly-squeezed juice in skinny margaritas?
For the lime juice, you absolutely must use freshly squeezed. Bottled lime juice will not taste right. You can, however, use store-bought bottled orange juice if you prefer.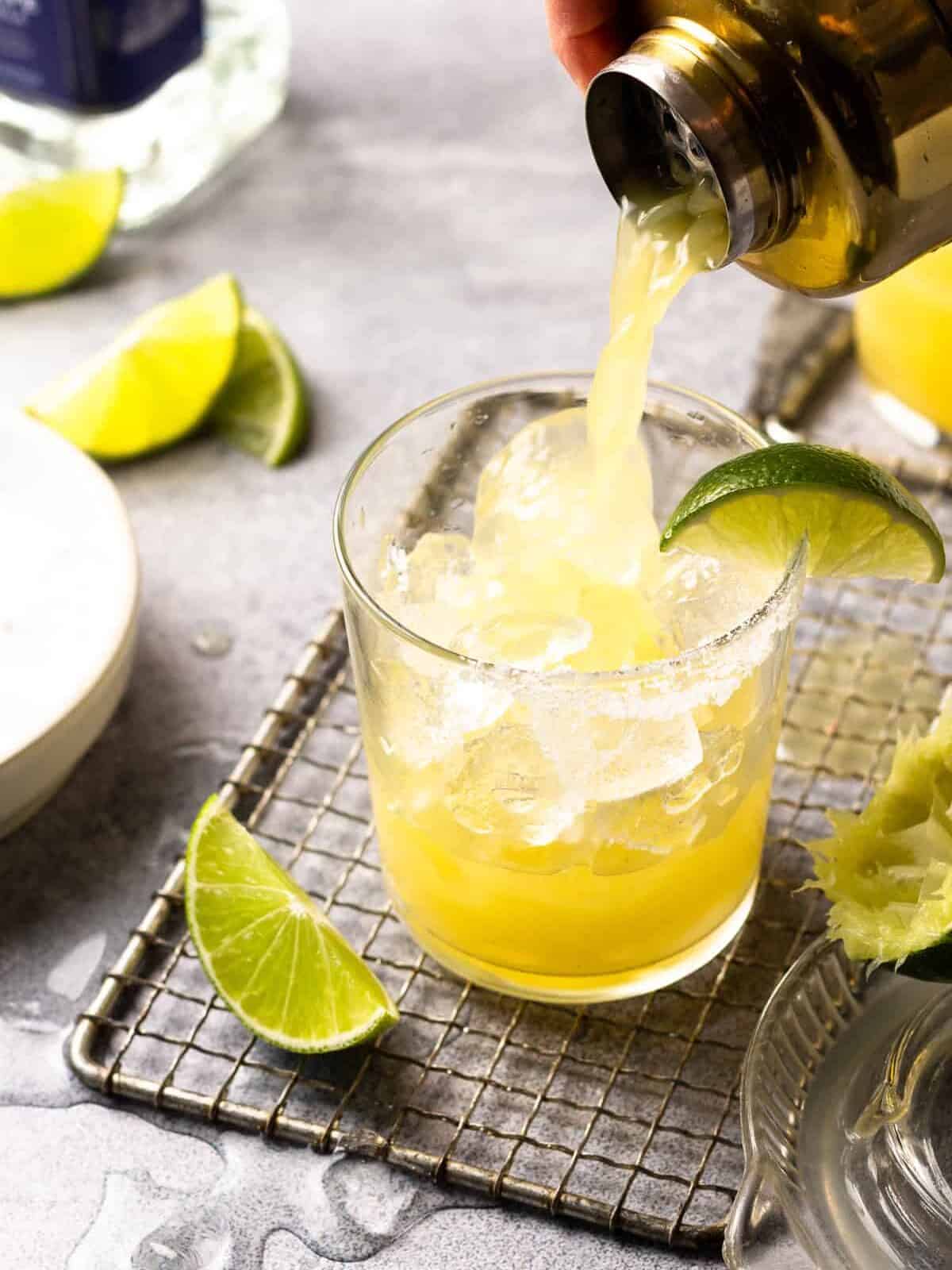 How to Store Skinny Margaritas
You can combine the tequila, lime juice, orange juice, and agave and store it in the refrigerator until ready to serve. This mixture will keep well for up to 3 days. Add ice and shake well before serving.
How to Freeze a Low Calorie Margarita
You can also freeze the margarita mixture prior to serving. Combine the tequila, lime juice, orange juice, and agave and pour into a freezer-safe container to store for up to 2 weeks. Let thaw in the refrigerator before serving.
What to Serve with a Healthy Margarita
This healthy margarita is great served with healthy appetizers like avocado corn salsa, shrimp ceviche, avocado fries, blistered sweet peppers, Buffalo chicken meatballs, or shrimp summer rolls.
You can also pair it with a filling dinner, like baked chicken fajitas, grilled shrimp salad, egg roll in a bowl, or baked pesto salmon.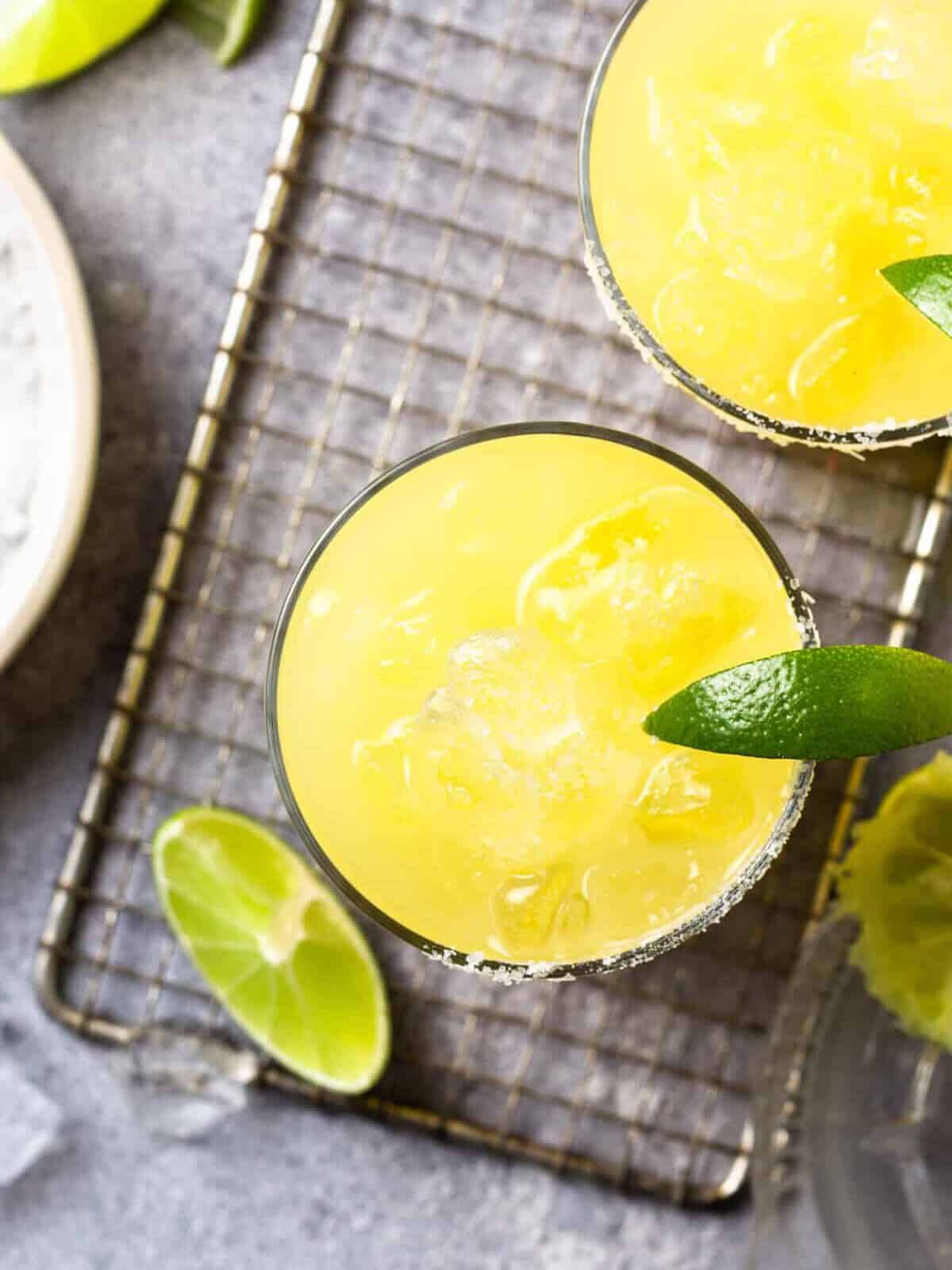 More Margarita Recipes We Love